Kamala Ibrahim Ishag — Serpentine Curator Melissa Blanchflower On The Pioneering Sudanese Artist
By Something Curated
Pioneering Sudanese artist Kamala Ibrahim Ishag, born in 1939 in Omdurman, Sudan, was amongst the first women artists to graduate from the College of Fine and Applied Art in Khartoum in 1963. She followed this with studies in Mural Painting at the Royal College of Art (RCA) in London, and later, Lithography, Typography and Illustration. Ishag has forged a unique and expansive practice that is not defined by a singular style or movement. Her work embraces and expresses different earthly and spiritual landscapes and histories of Sudanese visual culture across many eras. Open now and running until 29 January 2023, London's Serpentine presents a major exhibition, States of Oneness, exploring Ishag's fascinating life and practice. To learn more about the artist, Something Curated spoke with the show's co-curator Melissa Blanchflower. "Ishag has been an integral figure within two international art movements in Sudan. After returning to Khartoum from studying in London, Ishag became associated with the Khartoum School: an influential Sudanese modernist movement that forged an artistic identity for the newly independent nation by drawing on both Arabo-Islamic and African artistic traditions," Blanchflower explains.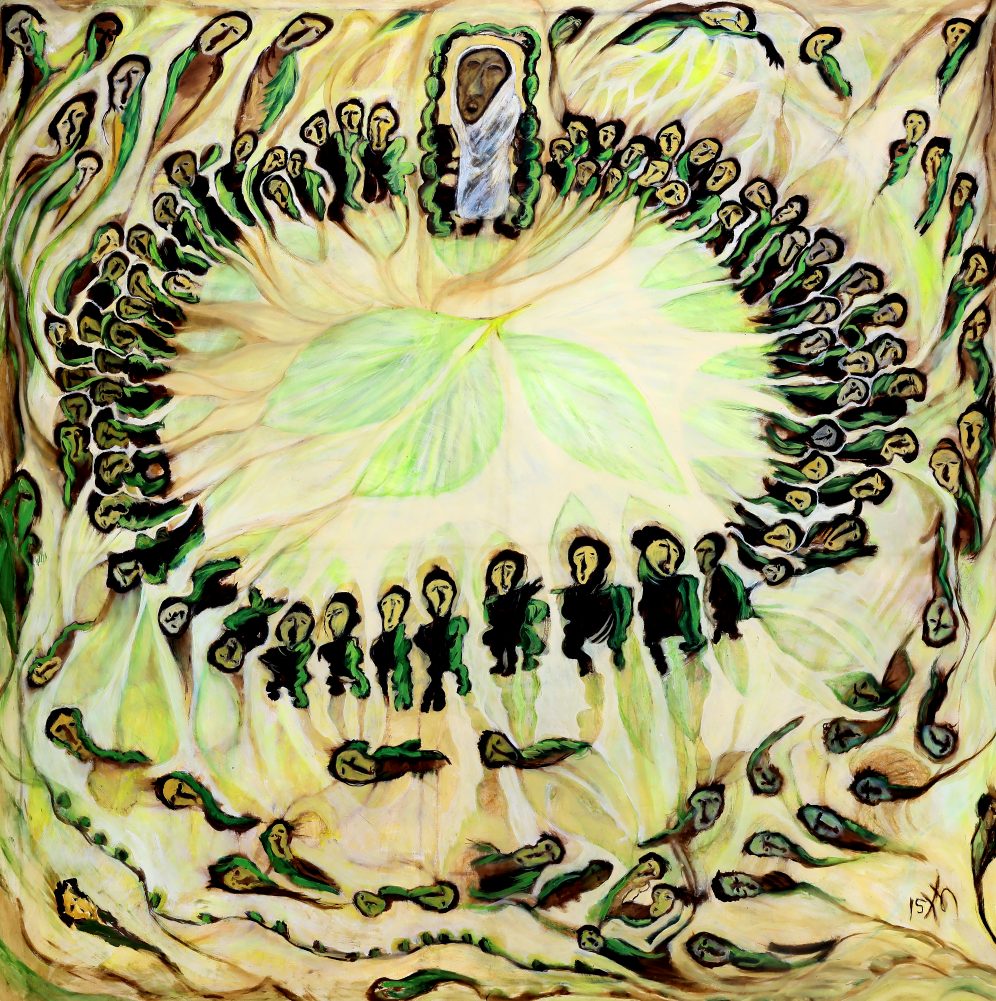 Parallel to her painting practice, Ishag was an influential professor during her three-decade tenure at the College of Fine Arts in Khartoum. There, she held the position of Head of the Painting Department and brought in a new critical and international perspective. Blanchflower continues: "Ishag's contemporaries in the [Khartoum School] movement included Ibrahim El-Salahi and Ahmed Shibrain … Significantly, in the mid-1970s, Ishag and her students co-founded the Crystalists, a postmodern, conceptual group which represented a breakaway and a challenge to the identity-focused, and male-dominated Sudanese art scene. The Crystalists envisioned the universe as a crystal cube – transparent but always changing according to the viewer's position and the idea of the crystal originated from Ishag's paintings from that time depicting faces, often women, trapped within glass-like cubes. There are three Crystalist works in the exhibition that offer a direct engagement with the principles of the group's manifesto."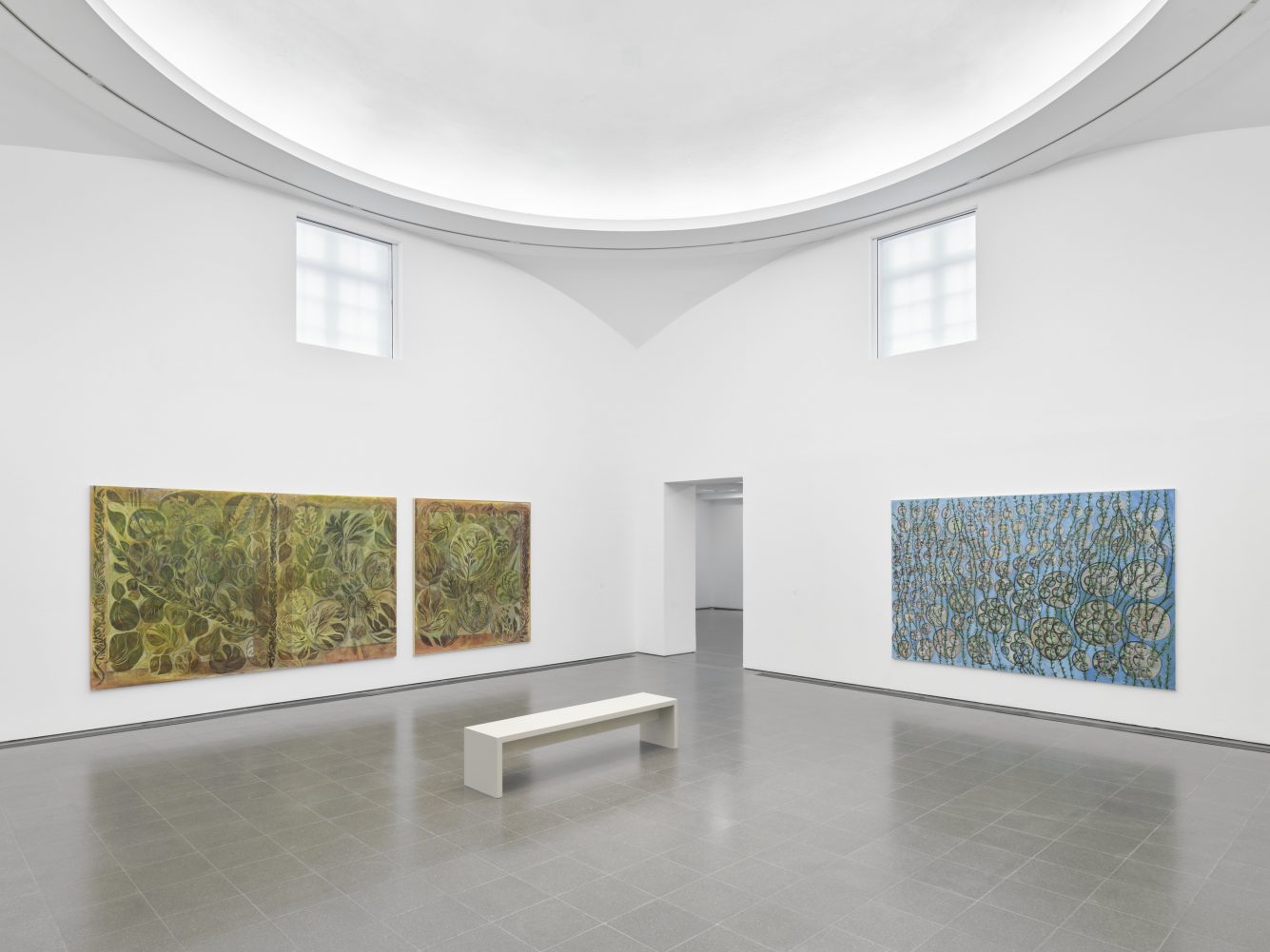 The manifesto, written by Muhammad Hamid Shaddad and signed by Ishag and other members of the group, was published in the Khartoum newspaper al-Ayyam in 1976, advocating for a new aesthetic modelled on diversity, transparency and existentialist theory. Following her 30 years of work at the College of Fine Arts, Ishag lived in exile between Muscat and London from 1991-2012, and subsequently returned to Khartoum where she currently lives and works. "Ishag's career spans over 60 years, so making the selection of works for the exhibition was a wonderful challenge," Blanchflower tells SC. "It is the artist's first solo exhibition in the UK and it felt important to balance the selection of historically important canvases with surprises of new and never-previously presented paintings to expand upon previous exhibitions organised by Sharjah Art Foundation. It is a co-curated exhibition between myself, Hoor Al Qasimi and Salah Hassan and each of us have a different yet complimentary experience and knowledge of Ishag's work."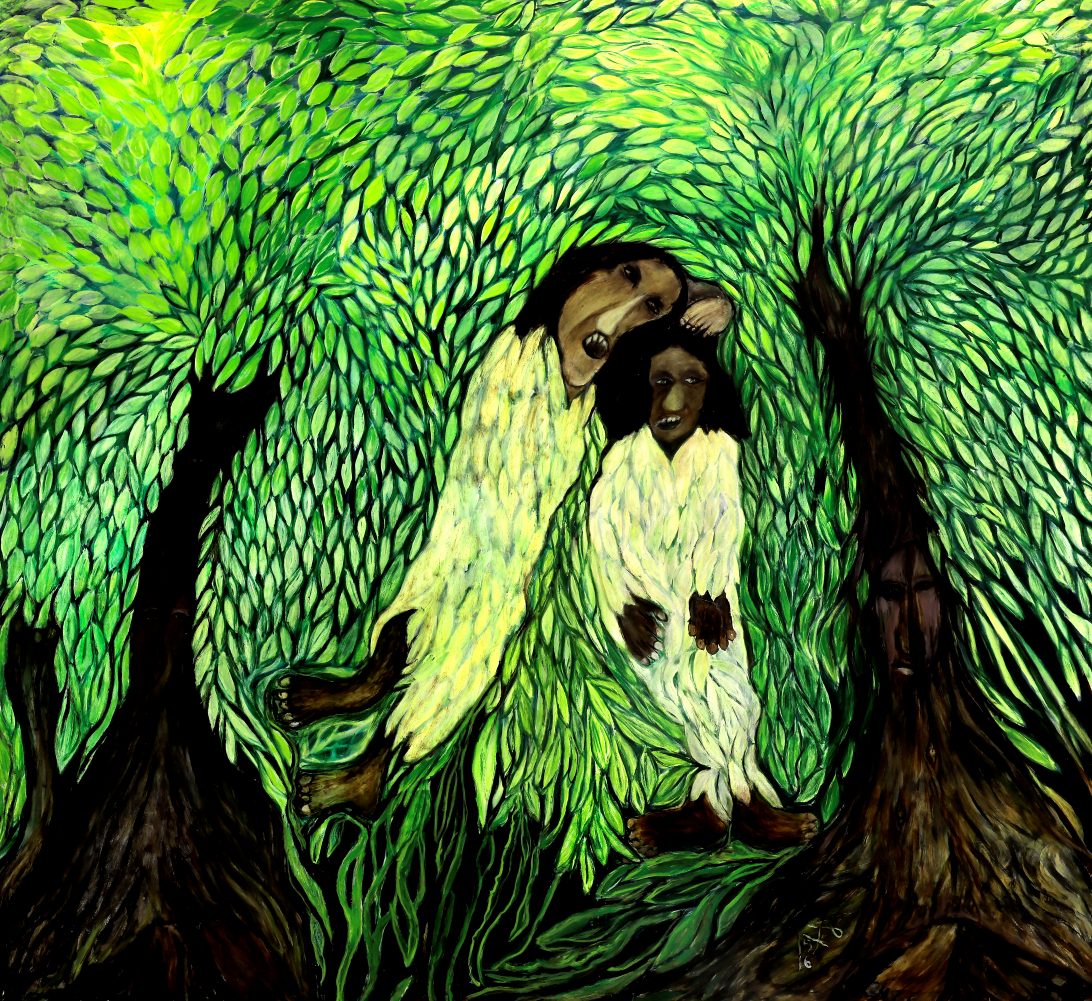 "The first room in the exhibition focuses on paintings connected to Zar – a possession by unwanted spirits and a women-led healing ceremony that includes ritualistic singing, ecstatic music, costumes, dancing and incense-burning. While the traditional Zar convenings are not widely practiced today, they were popular in Sudan in Ishag's hometown of Omdurman – and across other parts of North and East Africa and Southwest Asia. Ishag's interest in Zar was prompted by the paintings of visionary artist William Blake, which she saw at the then Tate Gallery when studying as a postgraduate at the Royal College of Art in London between 1964 and 1966. Blake's exploration of spirituality and incarnation resonated with her own contemplation of the natural world and her knowledge of Zar. Ishag carried out field research into the traditions for her RCA thesis and was also influenced by Francis Bacon's distorted figures and the warped images of commuters reflected on the windows of Underground trains. Through Zar, Ishag engages with Sudanese traditions and female spaces – of gathering, communing and expressing states of heightened emotions. It connects also to the folktales and stories of spirits told by her mother and grandmothers when she was a child," Blanchflower explains.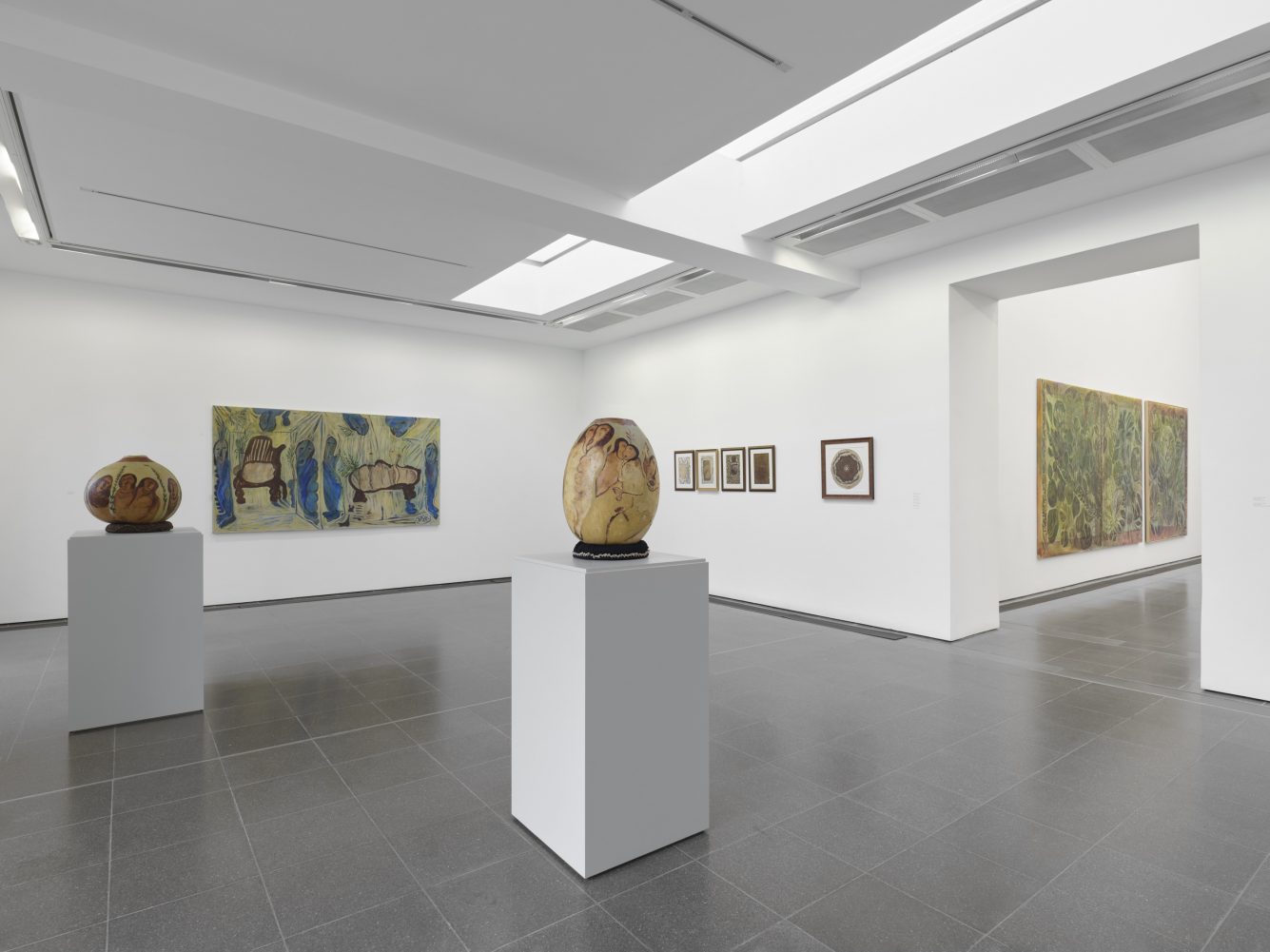 "I was struck by how subjects such as women, Zar, the Crystalist paintings and nature resurface at different times across Ishag's career. It felt important for the exhibition to reflect this energy and fluidity. States of Oneness is arranged by thematic groupings that very broadly follow a chronology. Serpentine South's beautiful, open architecture allows for curious sightlines across spaces, between groupings and timelines, to reveal the interconnections between subjects. I wanted visitors to the exhibition to recognise both Ishag's historical legacy and her currency – she is still painting avidly and has produced some of her most significant canvases in recent years such as Blues for the Martyrs (2022) and Bait Al-Mal (2019) which are hung in the central room," the curator points out. On the enduring allure of Ishag's work, Blanchflower adds, "What continues to fascinate me is how human and plant forms intertwine and pulse throughout Ishag's paintings to contemplate the cyclical flow of life, kinship, spirituality and nature. Her work since the 1960s bridges the earthly and the spiritual through an understanding of our connections with the environment – a relationship which is ancient and innate, yet resonates deeply with audiences today thinking about how we live in greater equilibrium with the natural world."



Feature image: Kamala Ibrahim Ishag, Dinner Table with Embroidered Cloth, 1974. Courtesy of the Sharjah Art Foundation Collection. © Kamala Ibrahim Ishag