The Curatorial Collective Exploring Hong Kong Identity Through Food & Film
From dim sum, char siu and sweet and sour pork to egg tart and black sesame soup, Hong Kong is well known for its vibrant and diverse dishes. Its rich history as an international port of commerce and its complex past as a colony has seen manifold influences shape Hong Kong's much-loved food offer. From Cantonese cuisine, and Hakka, Teochew, Hokkien and Shanghainese foodways, to European cooking, particularly British, as well as flavours from Japanese, Korean and Southeast Asian cuisines, the region is a true melting pot. Unfolding early next year, on Saturday 28 January 2023 at Barbican Cinema, Taste: Hong Kong Identity in Food and Film celebrates Hong Kong cuisine and its people with a selection of screenings, conversation and tea. Curated by Philip Ho, Aston Law and Vicgina Law, who began their collaboration in 2022 after respectively relocating to London, the programme brings together an energetic roster of animation works and live action shorts. The screenings will be followed by a discussion with food writer, author of Takeaway and editor at REKKI, Angela Hui, and complementary Hong Kong-style milk tea will be served to guests, provided by Cha Dong. To learn more about the programme and Hong Kong's foodways, Something Curated spoke with the project's co-curator, Aston Law.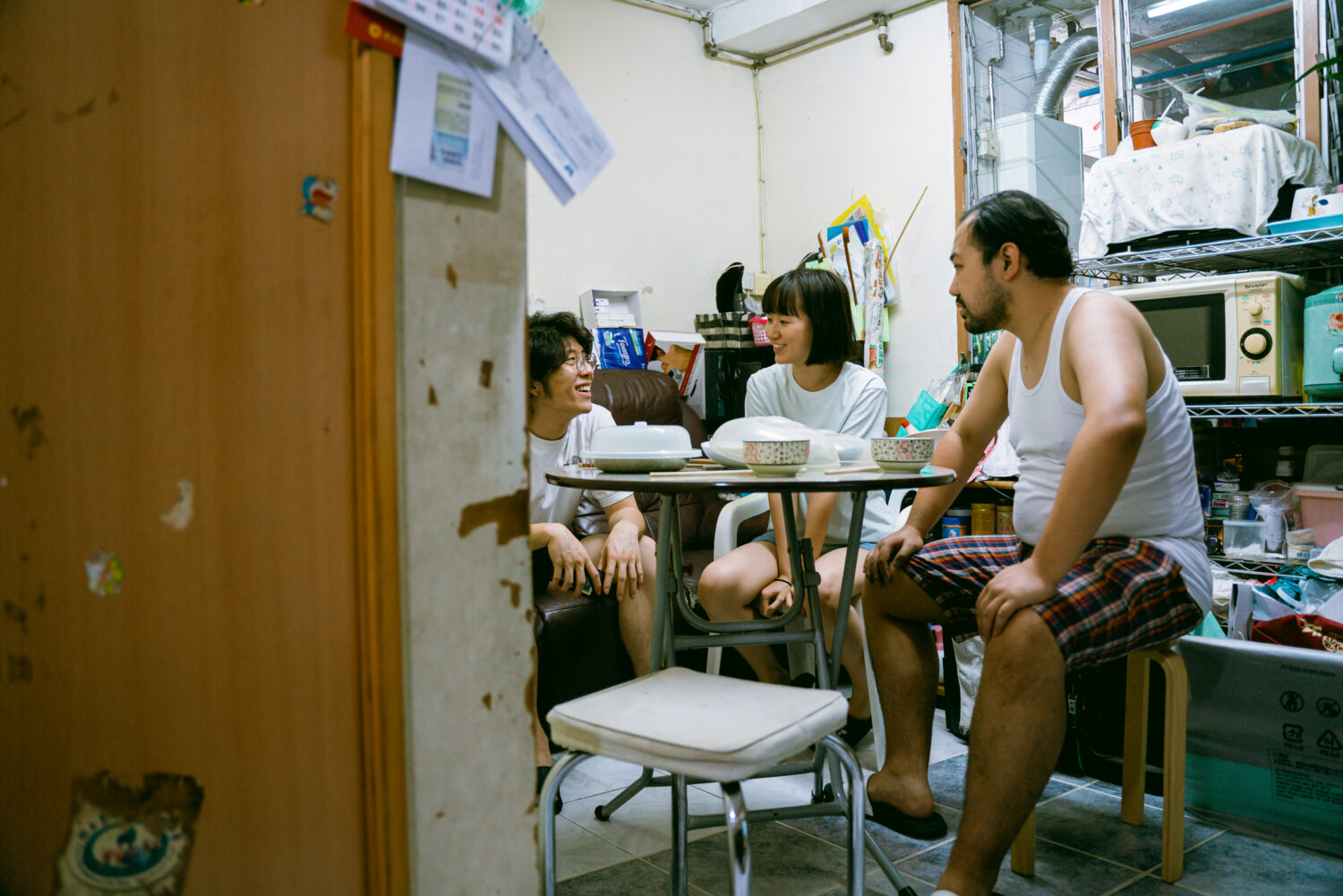 Something Curated: Tell us about Taste: Hong Kong Identity in Food and Film.
Aston Law: Taste: Hong Kong Identity in Food and Film is part of the Barbican Cinema's Emerging Film Curators Programme. It is an afternoon of film screenings, panel discussions, and tea tasting to celebrate Hong Kong's cuisine and people, a perfect festivity in the Lunar New Year. We will show a mouth-watering selection of foodie short films and animations produced in the past five years. They offer a silhouette of the colourful varieties of cuisine in Hong Kong. Each film has different moods and paces. But they all are more than mere food porn, for each film uses food to tell the story of the people who cooked them, ate them, and used them as a medium to convey love.
SC: What excites you about Hong Kong's culinary culture?
AL: Immigrants from Hong Kong monopolised Chinese takeaways in Britain in the past century. Most British people would know a thing or two about Hong Kong's culinary culture — it is fast, cheap, and gives colourful varieties from limited ingredients. But takeaways can only provide a partial representation of cuisines from the other side of the world. Hong Kong is geographically small but culturally diverse. It is where food cultures collide. In Hong Kong, you can find the most authentic Cantonese cuisine like dim sum and barbecue, the best Indian curries in Chungking Mansions, localised and innovative pastries like egg tarts and pineapple buns, and many, many more. If you dig deep enough, you can find fascinating stories of how the food came to Hong Kong and what happened to the people who served them. And that's what this screening is about.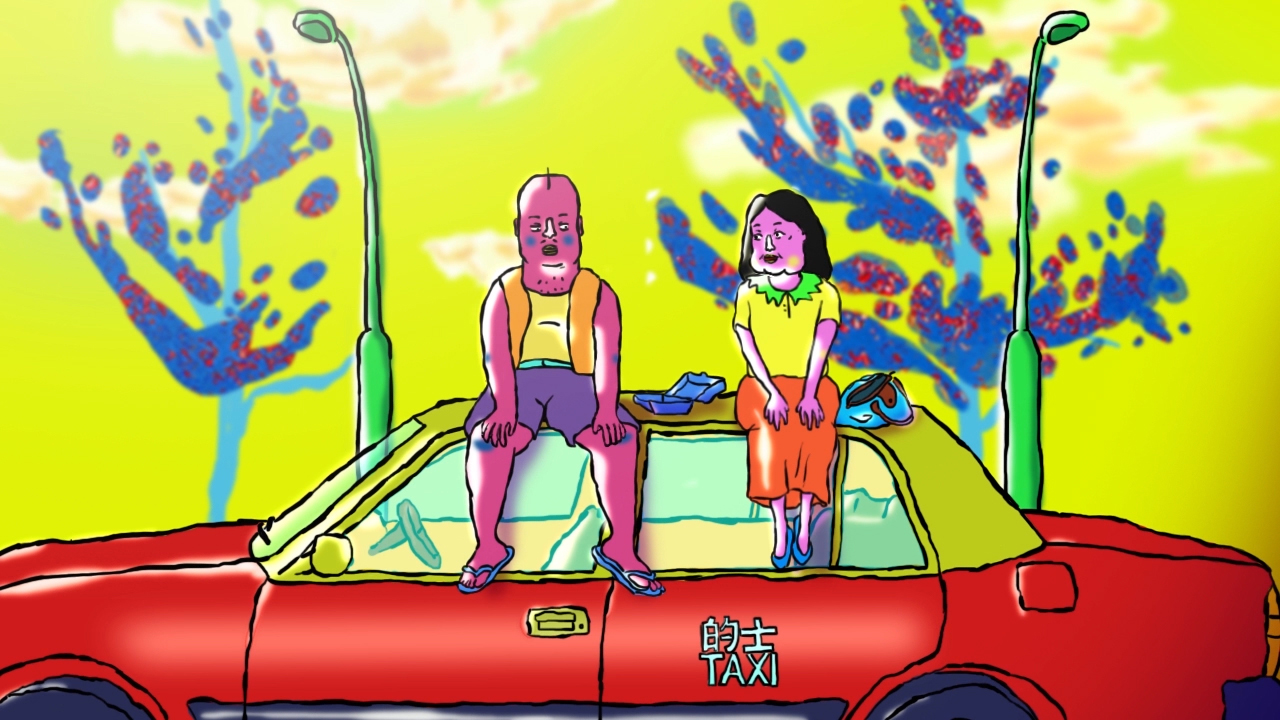 SC: How did the three of you come together to curate this programme?
AL: We are three Hong Kong-born Chinese natives who came together in 2022 after moving to London. I knew Philip when we worked for the same news agency in Hong Kong, but I had only just met Vicgina in London. News of Hong Kong has been so gloomy in recent times. The government cracked down on our calls for political reform; Beijing imposed draconian National Security Law; friends were put in jail, and families broke up. We are now witnessing an exodus of Hongkongers, many of whom are moving to the UK for safer lives (although there has recently been a report of Chinese assault of a Hong Kong pro-democracy campaigner in Manchester). But just because we are in darkness doesn't mean there are no colours. Philip, Vicgina and I crossed paths searching for our Hong Kong heritage in this new country. We decided to celebrate our homeland with the things we miss the most — food and cinema, which we agree are ideal for opening conversations and bringing strangers together. We tailored the event for someone who wants to know more about Hong Kong and its people. We hope the films can help be a bridge between Londoners and the growing Hong Kong diaspora.
SC: What is the thinking behind the selection of films you are showing at Barbican Cinema?
AL: We have selected five short films by young Hong Kong directors. There are no blockbusters like kung fu or gangster films, no Wong Ka-wai or Johnny To. The films are more centred on the heart of ordinary Hong Kong daily lives and the values the people hold. The programme will start with a punchy and colourful animation, Kin's Hair. It tells a story of a now bald taxi driver who bumped into his ex-girlfriend 20 years after their breakup. The film bombards you with snapshots of significant events in the past 20 years. It gives the unfamiliar audience a brief picture of the city through time. It serves as the perfect opener for the screening. The next film, Winter Solstice, brings you to the countryside and joins a family in their annual get-together dinner, much like Christmas here in the UK. Siblings who seldom see each other all show up for the feast prepared by granny. All seems well, but simmering tensions overshadow the dining table. You have to see it yourself to feel the bittersweetness of the food and their relationships.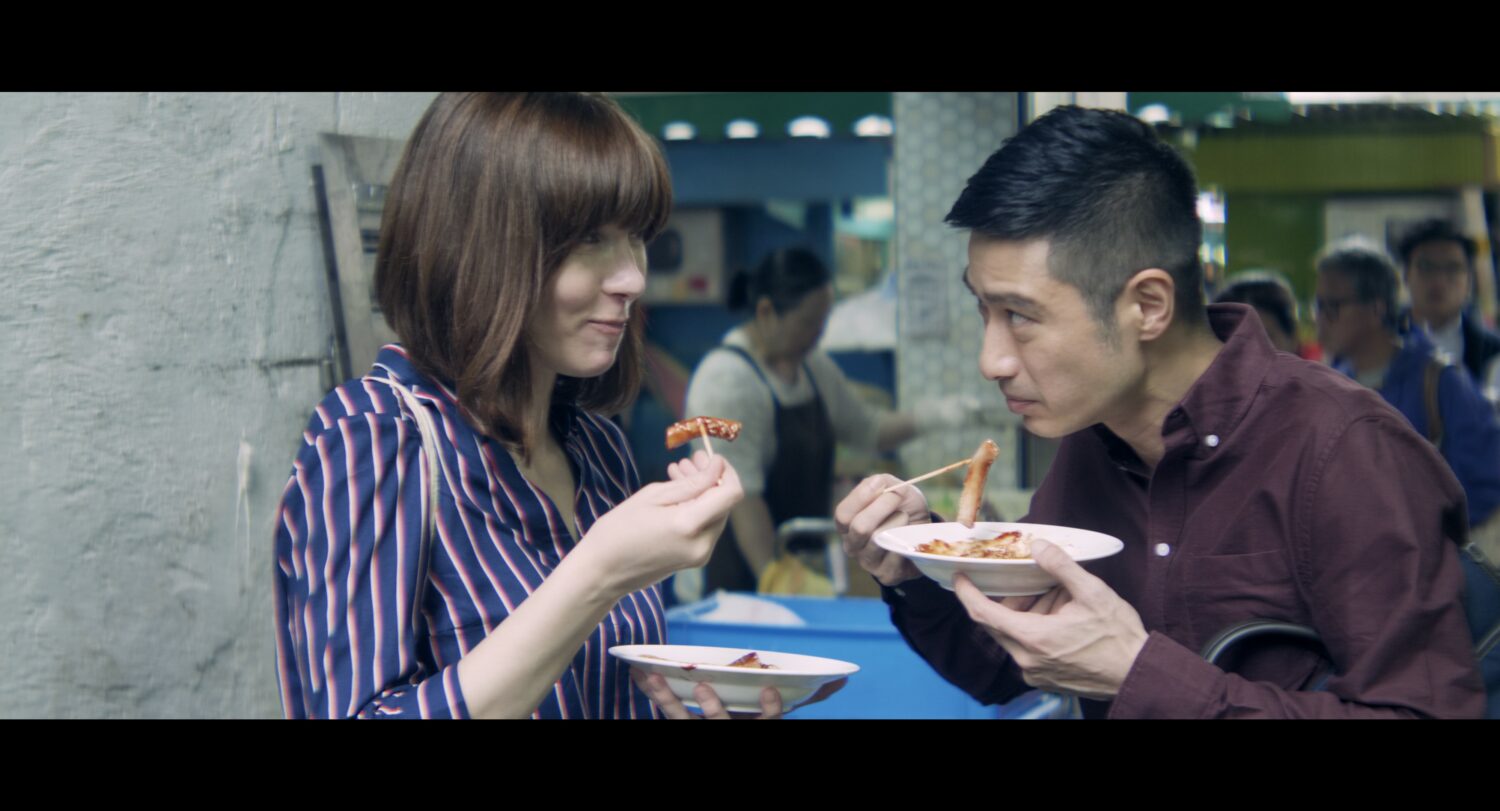 Manner, the shortest on the list, is a fun one. Two siblings fuss about the correct way to hold chopsticks. And before you know it, it escalates into a philosophical debate between consequentialism versus virtue ethics. 3 Generations 3 Days follows a young lady, Ching. She needs to move her grandmother into a care home in three days. And by learning a family recipe for a traditional sweet soup, she discovers her grandmother's story and considers how the past has shaped her emotionally distant mother. The screening ends with Yuen Yeung. The film title is the name of a popular beverage in Hong Kong — coffee with tea. A white American woman teaching English in Hong Kong is keen to try the local culinary delights. A local economics teacher is her guide. Unspoken feelings and subtleties lost in translation fill their food adventures. It has an aftertaste that makes you long for more.
SC: And can you tell us more about the special guest you have planned to join for the discussion?
AL: Our guest is Angela Hui, a food writer whose latest memoir, Takeaway: Stories From a Childhood Behind the Counter, is ranked as one of 'The Best Books of 2022' by The Guardian. Angela is British-born Chinese. Her parents moved from Hong Kong to a small town in Wales in the 1980s. In those days, being born different meant your upbringing was never far from harassment and racist aggression. It is fascinating how Angela and the British Chinese community stormed through the difficulties and thrived on this alien soil. We will compare different generations of Chinese immigrants, discuss how food shapes our identity, and look ahead to Britain's growing diasporic Hong Kong population. The new Hong Kong immigrants, including myself, can learn much from her story on how to be both British and acknowledge one's heritage.



Feature image: Manner, Hong Kong, 2022. Directed by Nepoleon Lee