Meet Sculptor Veronica Ryan, The Winner Of 2022's Turner Prize
Born on the Caribbean island of Montserrat in 1956, sculptor Veronica Ryan relocated to London with her family as a young child. The artist is presently based between New York and Bristol. Announced as the winner of 2022's Turner Prize, Ryan is known for her sculptures evocative of forms and objects from the natural world, making reference to fruits, seeds and vegetables, as well as the containers and modular units used to transport them. Through her career, she has experimented with scale, material and technique while remaining engrossed in the curious relationships between opposing ideas, such as exposure and concealment, and absence and presence, among others. Her work straddles the juncture between materiality and concept, and seeks to unpack the processes by which objects are imbued with and create meaning.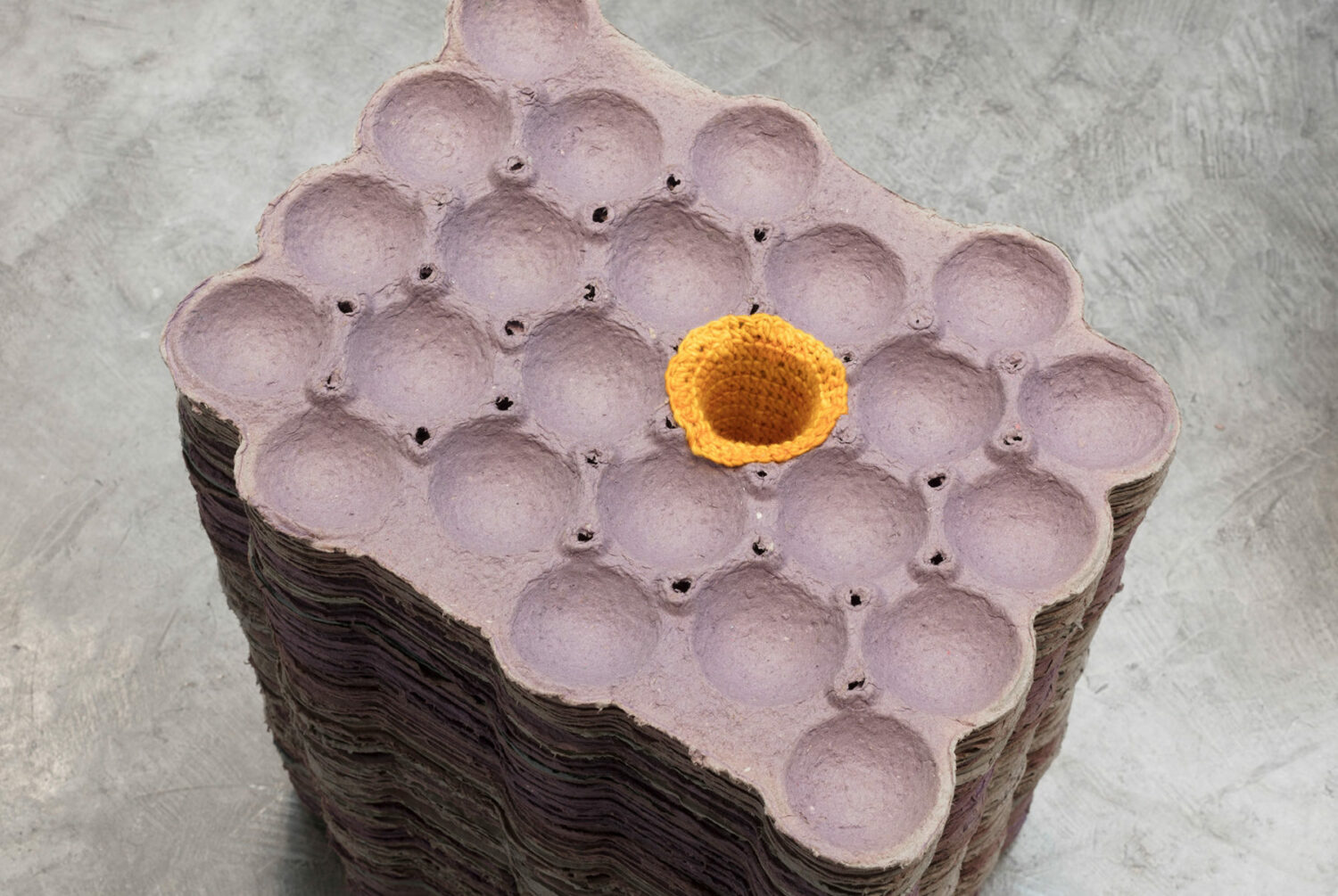 Ryan studied at the Slade School of Fine Art and the School for Oriental and African Studies, completing her education at the beginning of the 1980s, a time marked by the rise of the British Black Arts Movement. She took part in the 1983 exhibition Black Women Time Now. Her participation in The Thin Black Line at the ICA in 1985 and From Two Worlds at Whitechapel Gallery and Fruitmarket Gallery the following year, cemented her association with a broader anti-racist movement. From the outset, Ryan was keen to breakout of the mould of British modernism, refusing stereotypes placed on her. New Beacon Books, which remains the only enduring independent Black publishing and bookselling entity in the UK, was where Ryan often went to find information about non-Western artists and artists of colour.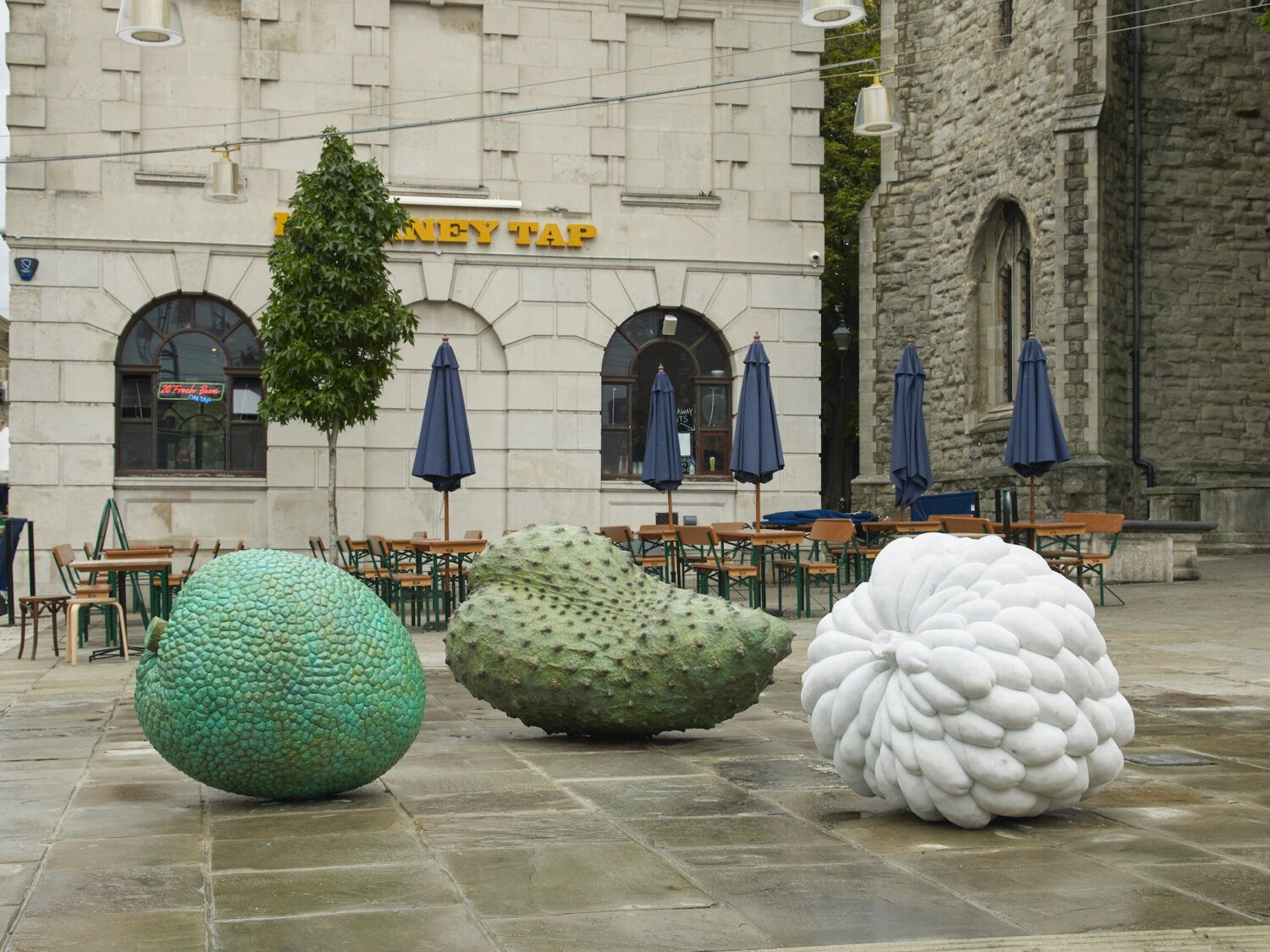 Conceptually, Ryan draws on an amalgam of personal experience, ancestral history and the natural environment. Broaching themes particularly pertinent to the British Caribbean diaspora, she investigates questions of origin, memory, and belonging in relation to place and landscape. The domestic and the role of women in society are also themes probed in her sculptures. Ryan's employment of material spans weighty mediums like cement, bronze, lead and painted plaster, to lighter and more ephemeral ones like paper, dust, flowers and feathers. Through abstract and biomorphic forms, the artists works concurrently allude to the historic circulation of produce and people, to cycles of life, death and rebirth, to concerns over environmental collapse, as well as notions of individual history, intergenerational exchange and inherited trauma.
Relating to her ongoing interest in the container and content, the artist has previously discussed how her studio is a representation of the container, and as such a sculptural environment in which daily accumulations, from dust to deposits of debris, become central in her work. So much so that for her 1995 exhibition at Camden Art Centre, London, her first solo project since the birth of her children, she filled a series of cast baby-wipe boxes with an accumulation of hair, fingernails and dust. And through her work in textiles, from cloth to fruit peels, Ryan explores the act of stitching as a means to join disconnected times. The artist was taught to sew by her mother, a skilful quiltmaker. Apparent in Ryan's work, reconciliation is multifaceted; after all, to stitch is to simultaneously repair and rupture.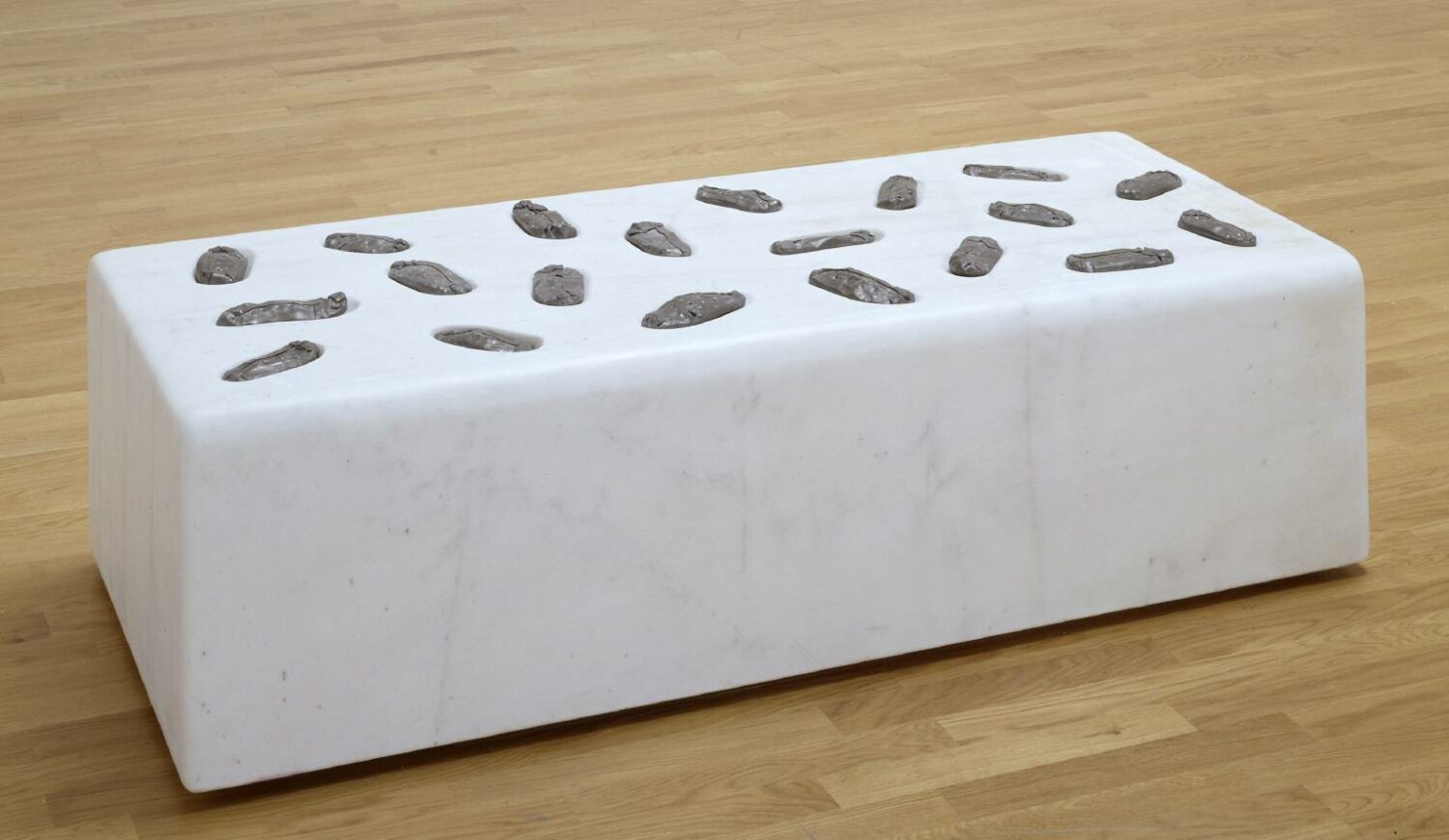 The artist's preoccupation with organic forms has persisted since the 1980s. An early sculptural series, Attempts to Fill Vacant Spaces, 1986, comprises an octet of bronze pods nesting plaster flowers and husks; the Carrara marble block of Mango Reliquary, 2000, is set with 20 mango stones covered in lead foil. In 2021, Ryan unveiled in Hackney, London, large bronze and marble outdoor works Custard Apple (Annonaceae), Breadfruit (Moraceae) and Soursop (Annonaceae), as the nation's first permanent sculpture to celebrate the Windrush generation. For this, and Ryan's critically acclaimed 2021 solo exhibition, Along a Spectrum, at Spike Island, Bristol, the artist earned her Turner Prize win. Ryan's work is today in the permanent collections of the Arts Council of Great Britain, Tate, and The Henry Moore Collection, among others.



Feature image: Veronica Ryan, Pouch, 2019-20. Courtesy the artist and Paula Cooper Gallery, New York. Photo: Max McClure