Preview: A First Look Inside Dhaka Art Summit's Ambitious Sixth Edition
The sixth edition of the Dhaka Art Summit (DAS), an initiative of the Samdani Art Foundation, takes place this year from 3–11 February 2023 at Bangladesh Shilpakala Academy. The first instalment of the Summit to have a Bangla title, Bonna, translating to "flood" in English, unites diverse artists, architects and community groups, weaving together the country's nuanced relationship with words and water. Led by Chief Curator, Diana Campbell, the Dhaka Art Summit is the world's largest international, non-commercial research and exhibition platform for art and architecture related to South Asia. A bridge connecting Bangladesh to the rest of the world, over 140 local and international artists and architects are part of the 2023 edition.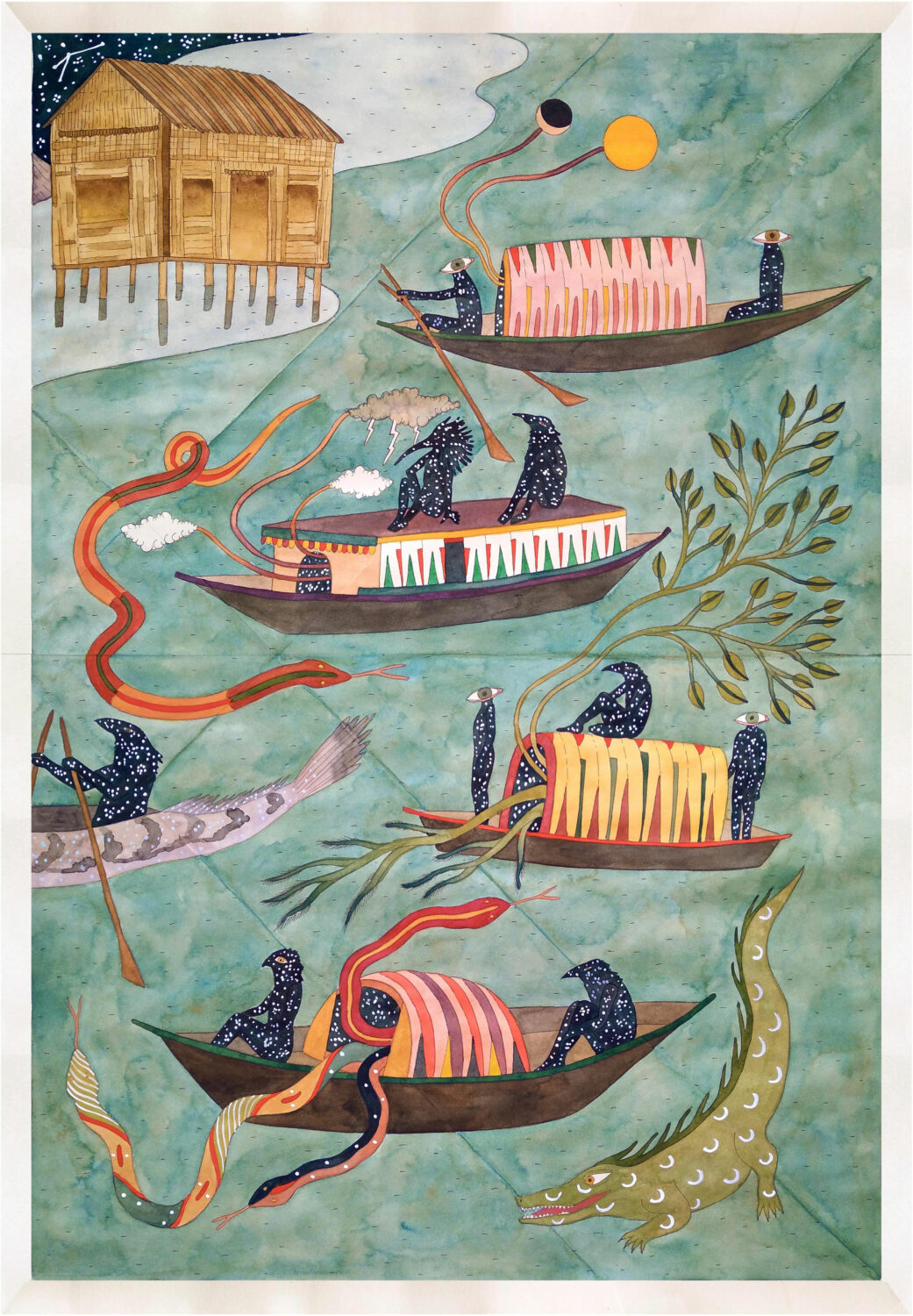 The projects and programming for this upcoming edition of DAS draw on myth, folklore, fables and the power of oral histories, of telling and retelling stories. Participating artists tease, question and engage with the narratives embedded in one's consciousness. Renowned author Amitav Ghosh's Jungle Nama, an adaptation of a legend from the Sundarbans, which speaks to nature, human boundaries and balance, will come to life through its audio-visual presentation and collaboration with Salman Toor and Ali Sethi. Ghosh tells: "This is a collaborative project and there could be no better way of bringing the different aspects of the work together than in an installation for this exhibition, which celebrates the role of storytelling in society."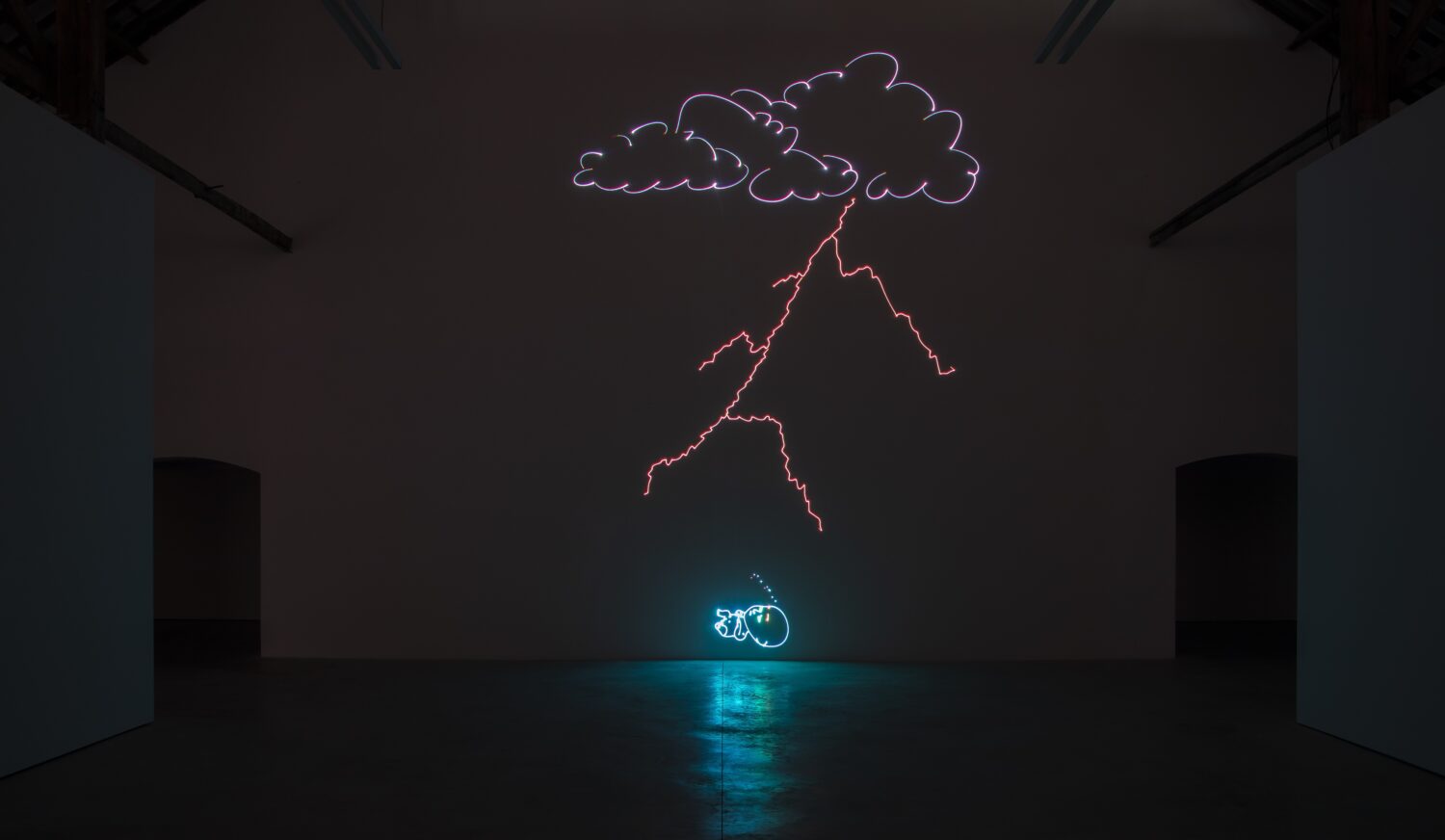 The Summit is also set to present artist-led community projects by Anga Art Collective, Gidree Bawlee Foundation for the Arts and Shwasmul Arts, and TransEnd with Ghazaleh Avarzamani. Over half of the works on view are new commissions, exhibitions and performances, which will be shown alongside historic works. Arranged around a series of intersecting displays, the Summit examines the multiplicity of meanings around weather and water through the lens of Bangladeshis. Among the programme's highlights, guest curator Bishwajit Goswami's collaborative exhibition with Brihatta Art Foundation presents an experiential view into how Bangladeshi artists have been working with and depicting climate change, connecting language and weather.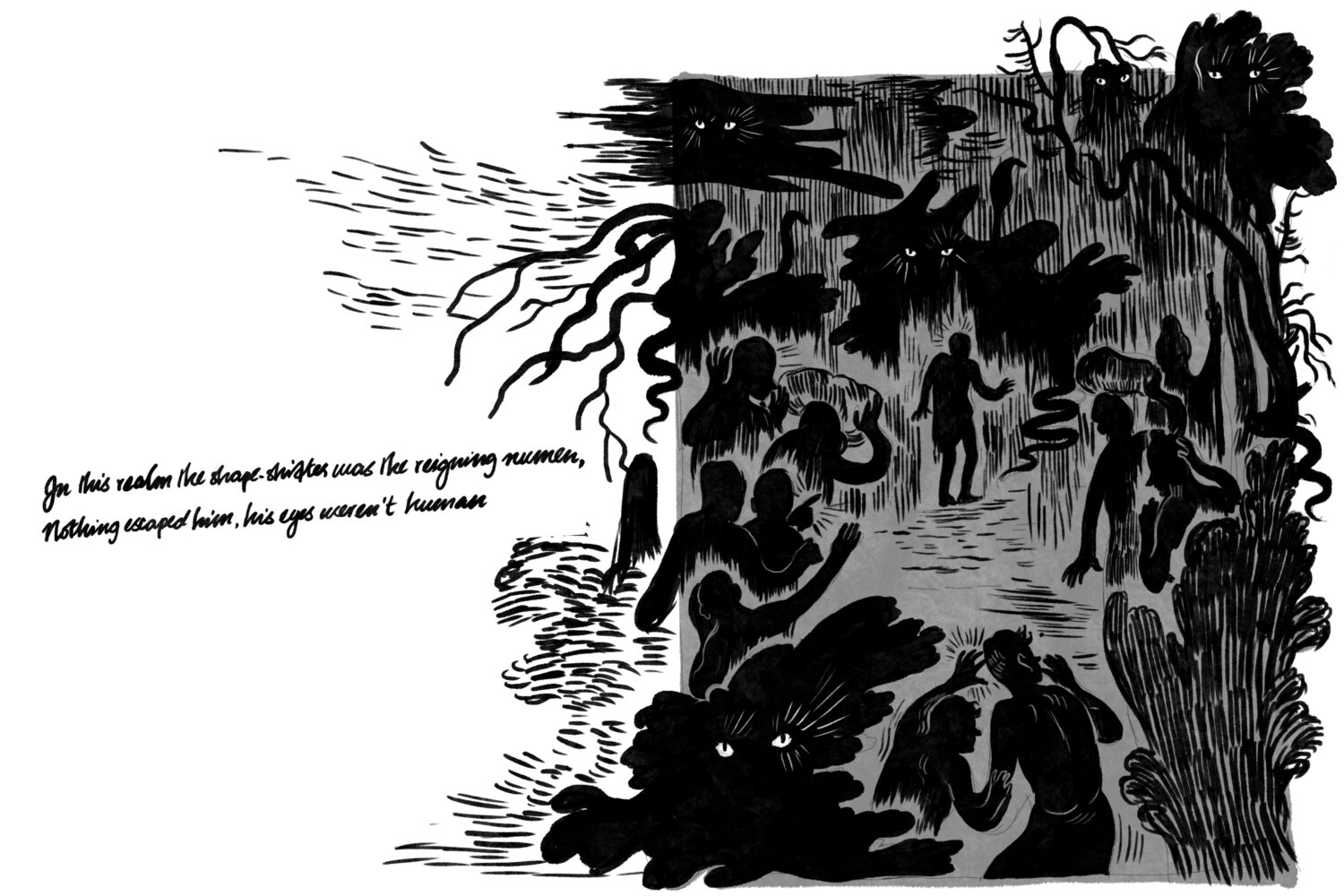 Central to DAS 2023, Very Small Feelings is an exhibition and platform co-produced by the Samdani Art Foundation and the Kiran Nadar Museum of Art (KNMA), Delhi. Conceived as a "spread" where stories, rituals, characters, memories and actions provide a space for intergenerational conversations, Very Small Feelings sees youth as a conceptual category, not defined by age. KNMA Senior Curator Akansha Rastogi elaborates: "Childhood is a formative period where the origin of self begins, and Very Small Feelings treats it as a transformative energy and state of being that one always carries within the self. It becomes a place where one can enter and exit at will, and deposit remembered lived experiences… a generative space for learning and exchange. Very Small Feelings seeks to encounter the inner child and bind us strongly to it."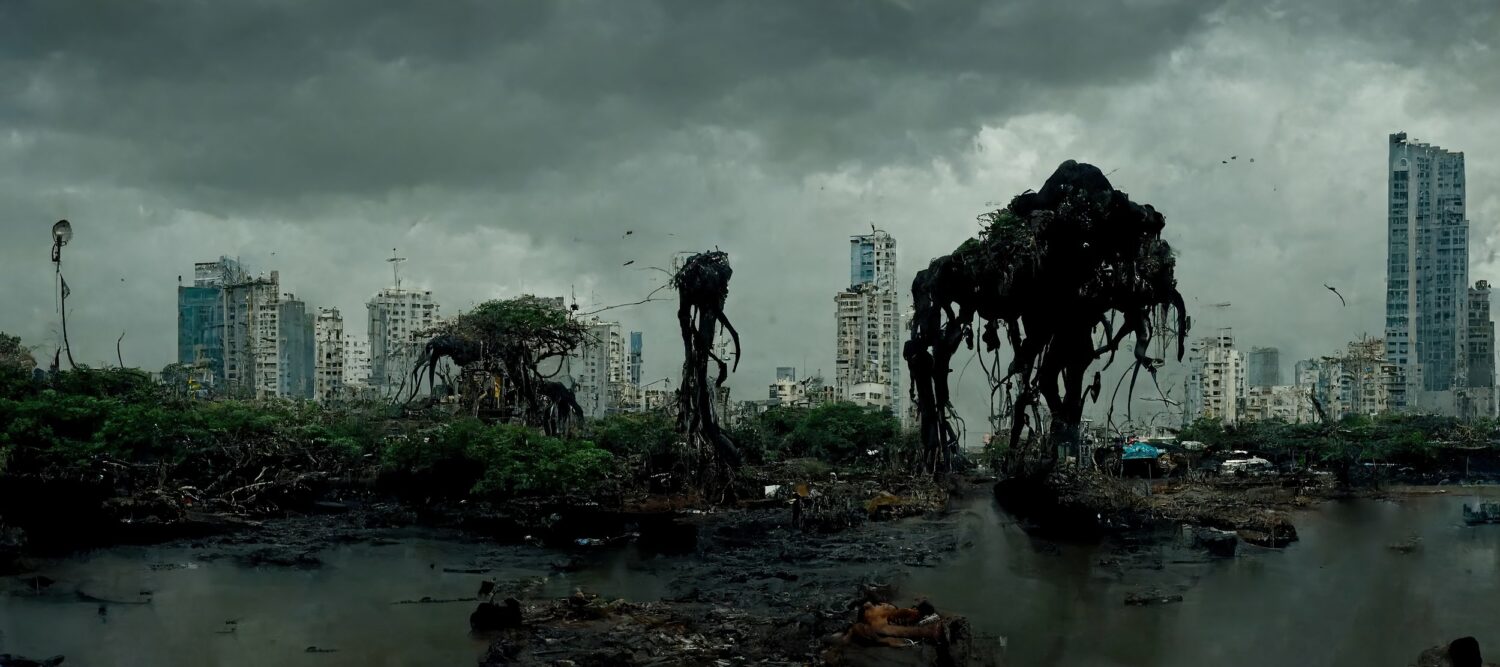 A performance work by Indian artist Lapdiang Syiem connects India and Bangladesh via the folklore of the Shillong's Khasi hill tribes, and a presentation by the Anga Art Collective focuses on the memories of village elders in western Assam close to the Bangladesh border, who were forced to abandon their homes because of mining activities. Many of these works highlight the closeness of Bangladesh and East and Northeast India, through language, shared borders, stories and climate challenges. Focusing on the experience of indigenous communities, a panel on the opening day will widen out these perspectives into Guam and the Pacific, which share similar language and climate struggles.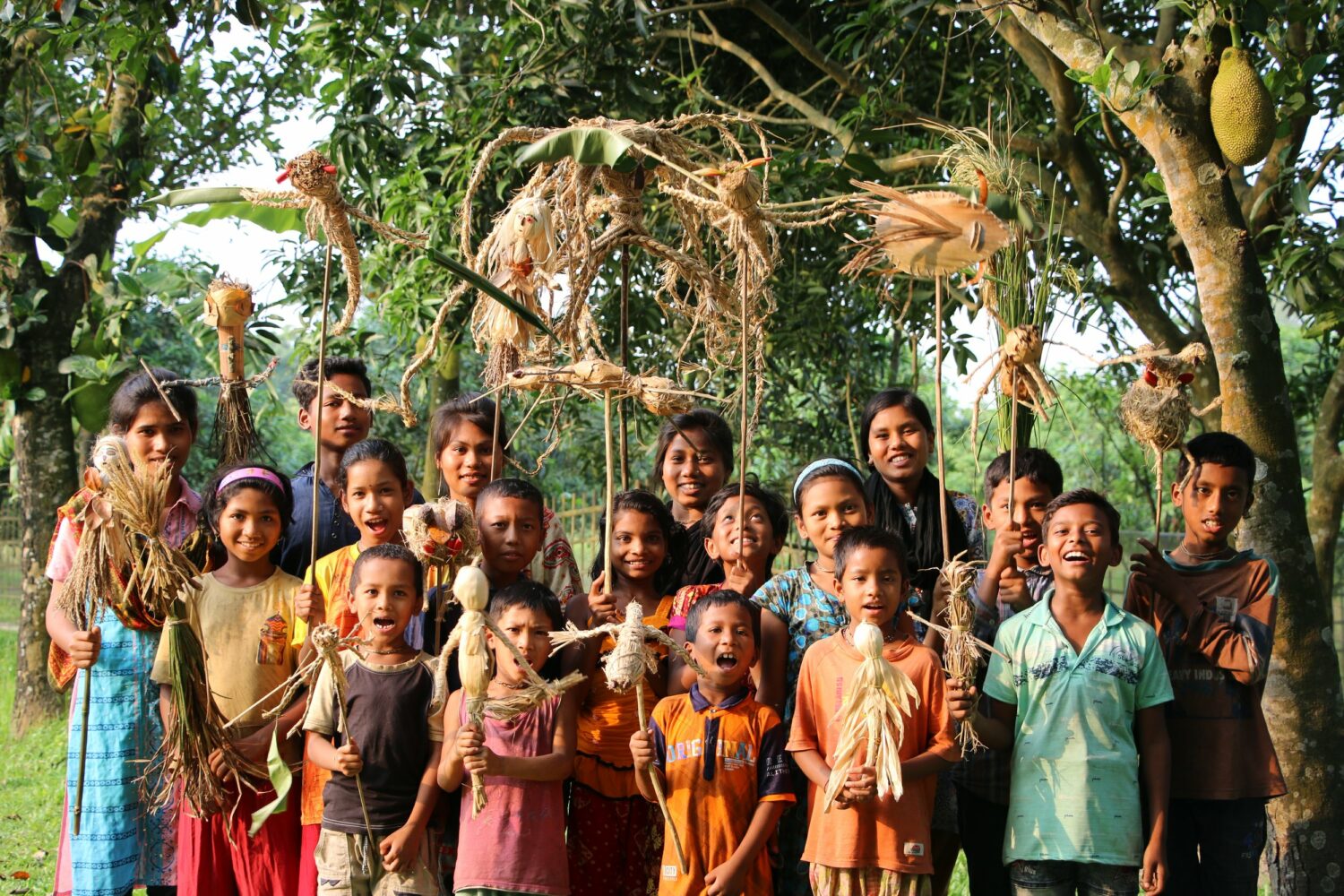 Bonna decidedly includes younger voices in its scope, highlighting perspectives of Bengali children and young adults, and their first-hand experiences of climate change. Some 1200 Bangladeshi children have made artistic contributions to the exhibition as part of the Summit's production process and education programming in advance of the opening. Gidree Bawlee's theatre group in collaboration with Shwasmul Arts brings together children from Thakurgaon and Khulna, in the north and south of the country, to create Echoes, a live performance commission about Fair Rural Transition. This programme focuses on promoting a more ecologically and socially sustainable economic system to improve the livelihoods of Bangladesh's rural communities.



Feature image: Ashfika Rahman, Nochmals, 2019. Courtesy of the Artist & Samdani Art Foundation