Interview: Harneet Baweja's New Restaurant Is An Ode To India's Glittering Disco Era
This March, Harneet Baweja of Michelin Bib Gourmand restaurants Gunpowder will launch his latest venture, Empire Empire in Notting Hill. Taking inspiration from the late 1970s Indian disco era, revellers will be welcomed to dine and dance the evening away. Baweja explains to Something Curated: "My father tells me that the late 1970's was a time where the world was a little more at ease! When disco became big in India, my dad would put on his silk floral shirt and bell-bottoms and hit the town – often eating, drinking and dancing all under one roof. This is my personal inspiration for Empire Empire. We wanted to bring the golden age of Indian music, art and food together in one place – and hope this makes for a unique spot in Notting Hill."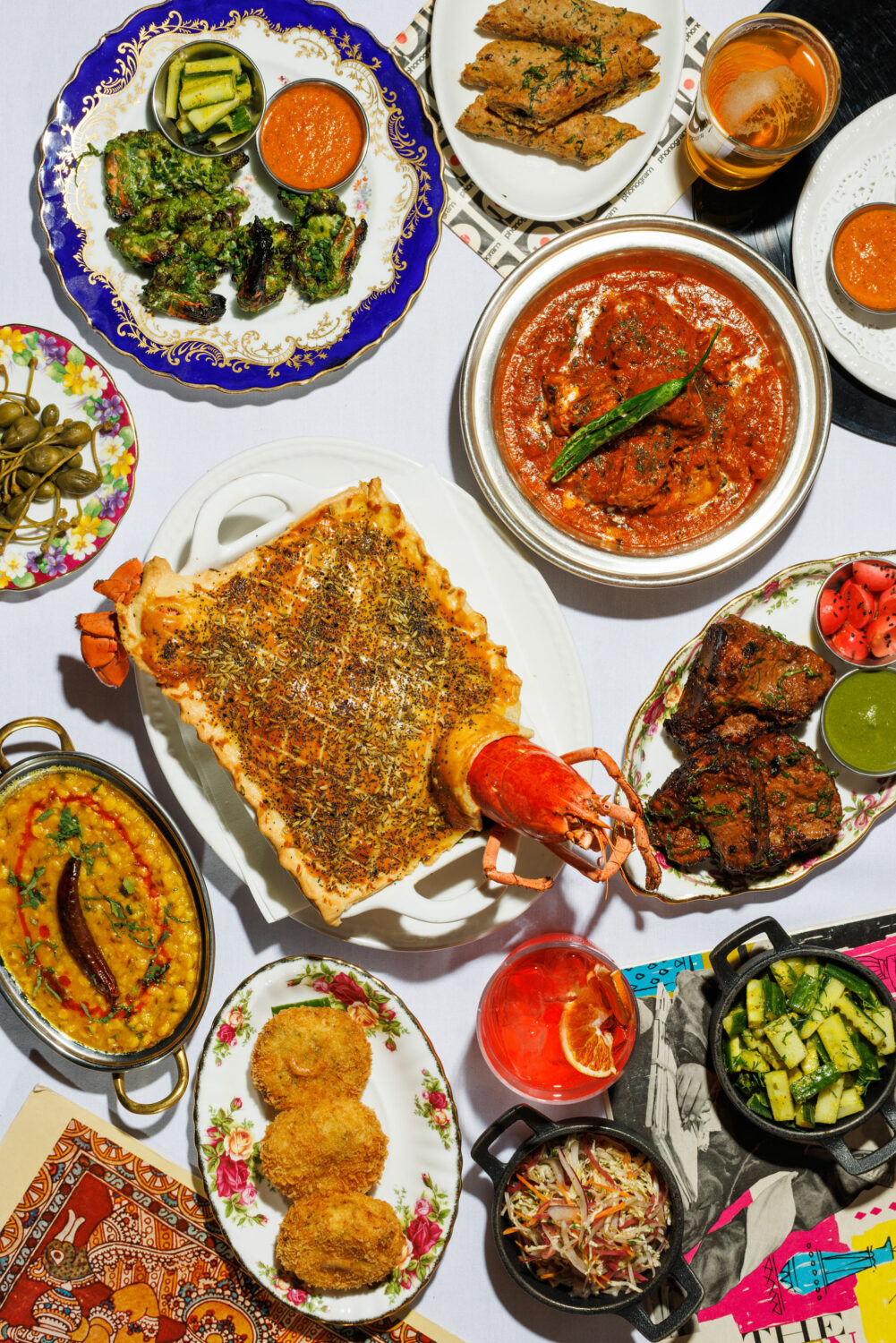 Disco music began appearing in Bollywood films throughout the late 70s, just as its popularity in the West was waning. Bollywood produced films that appealed to the zeitgeist, and as with rock and roll and rhumba before it, disco had become a flourishing trend. Record stores were stocked with disco hits and bootlegs and Desi Disco marked itself as a significant genre in Asian music history, birthing iconic figures from Nazia Hassan to Bappi Lahiri. In 1980, Mumbai, then Bombay, opened its first nightclub, fuelled by the energy of disco. Studio 29, a members-only venue, was replete with sound systems, turntables, lighting equipment and a gleaming disco ball, all imported from England.
Located at 16 All Saints Road in Notting Hill, Empire Empire will have music and art at its heart. Baweja tells SC: "We wanted Empire Empire to feel nostalgic. There will be a retro, restored jukebox in the corner, as well as tables covered with old-school tablecloths and wax covers. We want our guests to feel laid-back." Expanding on some of the artworks shown in the new concept, Baweja says: "The artwork son display, including those from Jogen Chowdhury and Rabin Mondal, are works that my family have been collecting for many years. Empire Empire is the perfect place to display our collections. On show will be pieces that have been in my family for years, as well as sketches that we have more recently acquired."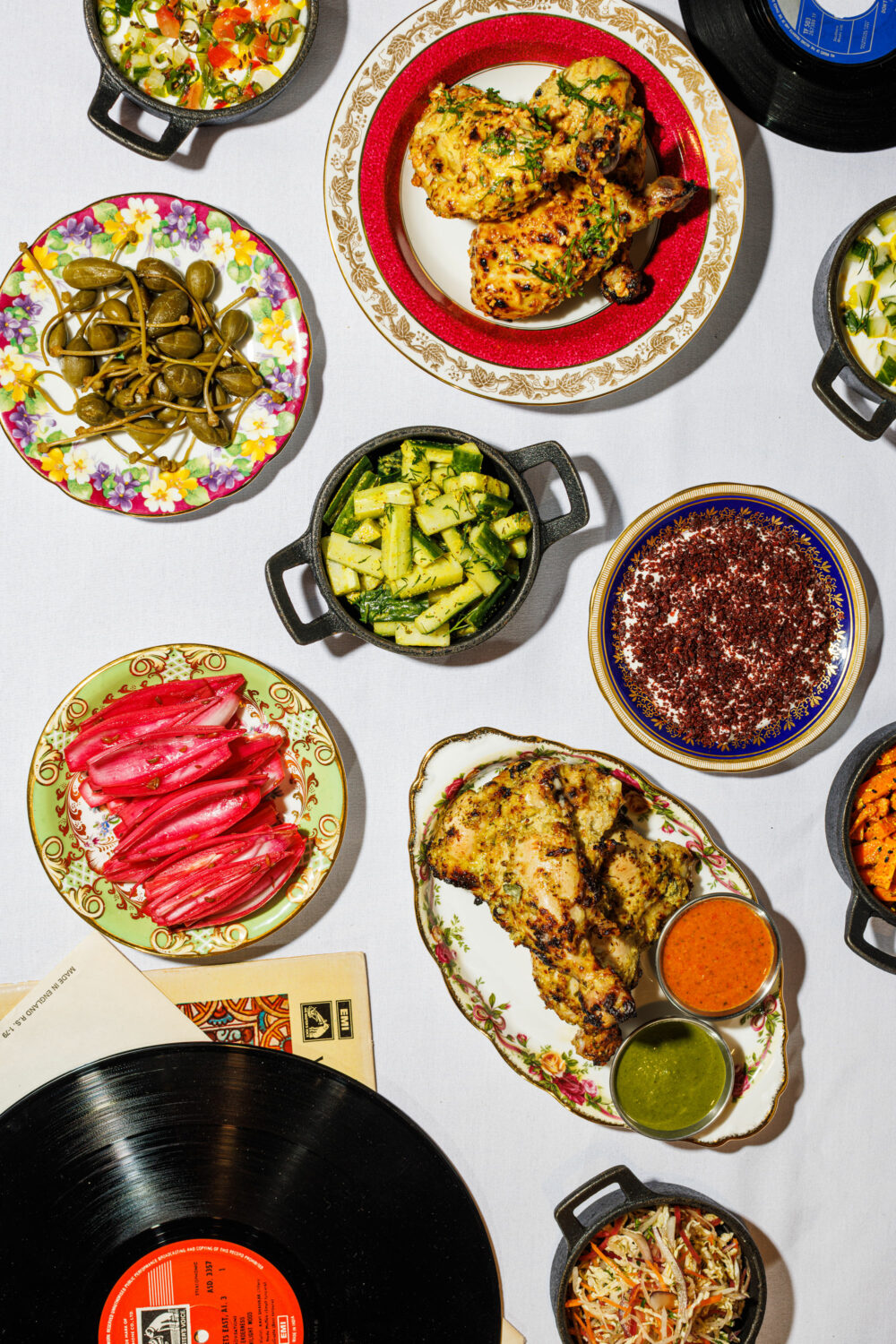 The 40-cover restaurant, with elegantly dressed tables reminiscent of India's nostalgic curry houses, will feature a bar stocked with natural wines, beers and ciders from 40ft Brewery, alongside a concise selection of pre-batched cocktails and a considered wine list curated by Mattia Bianchi of Berber & Q and Carmel. The menu is predominantly inspired by the northwestern cuisines stretching across the old Punjab Empire, from Bihar across to Afghanistan. Dishes including the Lasooni Tangdi Kebab, Nizam Chicken Kebab and Bihari Boti Kebab will be made by slowly charring the meats over hot coals – some of which will then be combined with rich sauces, to create offers such as the Chicken Malai Curry.
Other main dishes and sharing plates will include vegetarian options like Malai Methi Matar, made with whole garden peas; and the showpiece signature of Lobster Dum Biryani – complete with the crustacean's head emerging from the pastry lid. Marking a shift from Gunpowder, which seldom serves breads, Empire Empire will offer perfectly-prepared naans and roti, as well as rice as a classic accompaniment "Our menu will be inspired by the food you would eat after a night out of dancing and revelry in India. Hot kebabs out of the tandoor with butter laden naans and parathas. The food at Empire Empire will be simple, well-made and delicious," Baweja proclaims.



Feature image: Harneet Baweja. Photo: Empire Empire