Interview: Gab Bois Goes To Palm Heights
Hailing from Montreal, this January, visual artist Gab Bois traded the frosty Canadian winter for a dose of Caribbean sun and sea at Grand Cayman estate Palm Heights. The latest in a diverse roster of creatives, including the likes of Tschabalala Self, Torso, Shygirl, Kenturah Davis and more, to participate in Palm Heights' flourishing residency programme, Bois brought her distinctive aesthetic to the island to create a series of new site-specific works. At once playful and extraordinarily precise, Bois' practice embraces and reimagines the still life, defamiliarising the everyday in images that have captured the imaginations of her 600k Instagram followers. Sharing her experience of Palm Heights with Something Curated through a mesmerising photo diary, Bois talks collaboration, nature, humour, and a new line of products in the works.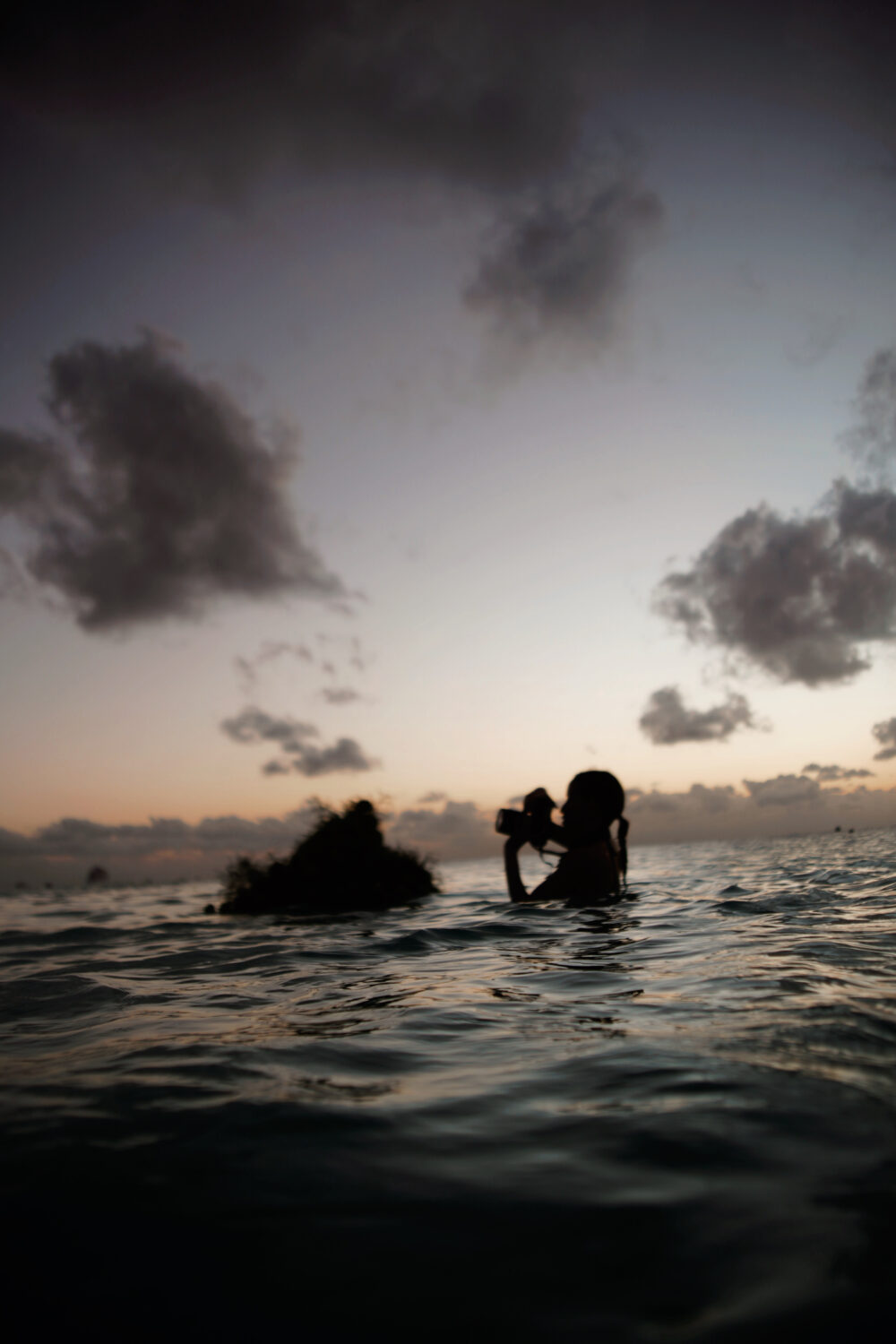 Something Curated: Can you give us some insight into your background and journey to art-making?
Gab Bois: Growing up in Montreal, Canada, as an only child, I was exposed to four very distinct seasons every year and had a lot of time to kill. My parents' backyard was my playground, and I explored every inch of it for potential treasures and activities. The essence of my work today comes from those moments when time stood still and everything around me was an opportunity for playful interaction. After high school, I studied visual arts for two years through a pre-university programme but was never drawn to photography as a medium. It was the theory that was intimidating to me at the time. It was only while I was doing my bachelor's to become an elementary school teacher that I started taking photos as a pastime, with my parent's old digital point-and-shoot camera that had been passed down to me by that point.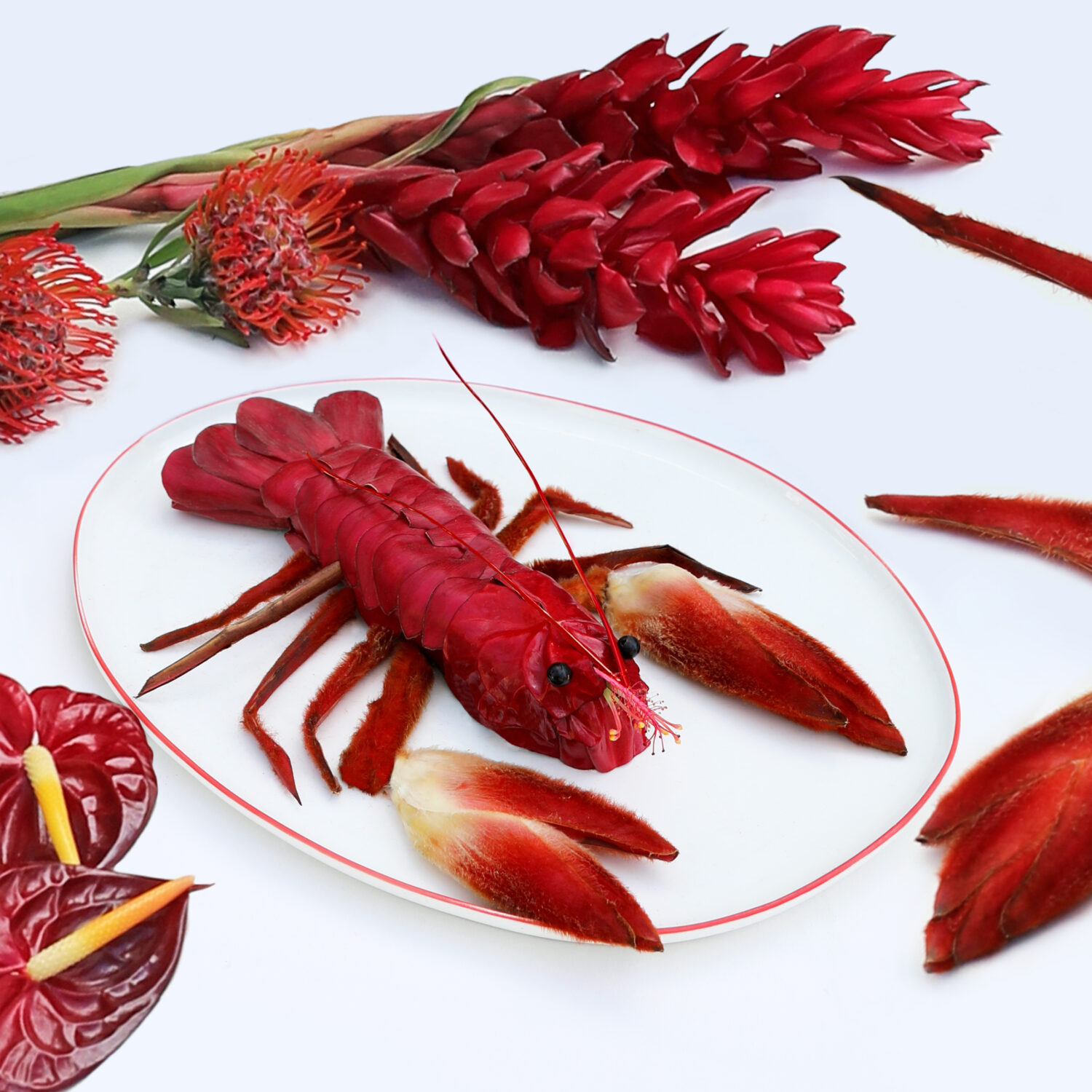 SC: You recently participated in the artist residency programme at Palm Heights – how was this experience for you?
GB: My Palm Heights residency was so special and holds a very dear place in my heart. First off, the environment itself was so inspiring. Coming from snowy cold Montreal, I couldn't help but be in awe of the island's climate and vegetation. The hotel itself and its interiors were also huge sources of inspiration. The bottom line is I instantly felt extremely privileged to be able to experience and live within such a beautiful and stimulating environment. The residency programme format is one of the most open that I've experienced, and I appreciated being given this level of trust and creative freedom. If I had to summarise my experience in one word, it would be "beauty." Beauty in nature, infrastructure, and, most importantly, in the people I met through this program. Thinking back on it now, it still feels like a dream that I never wanted to wake up from.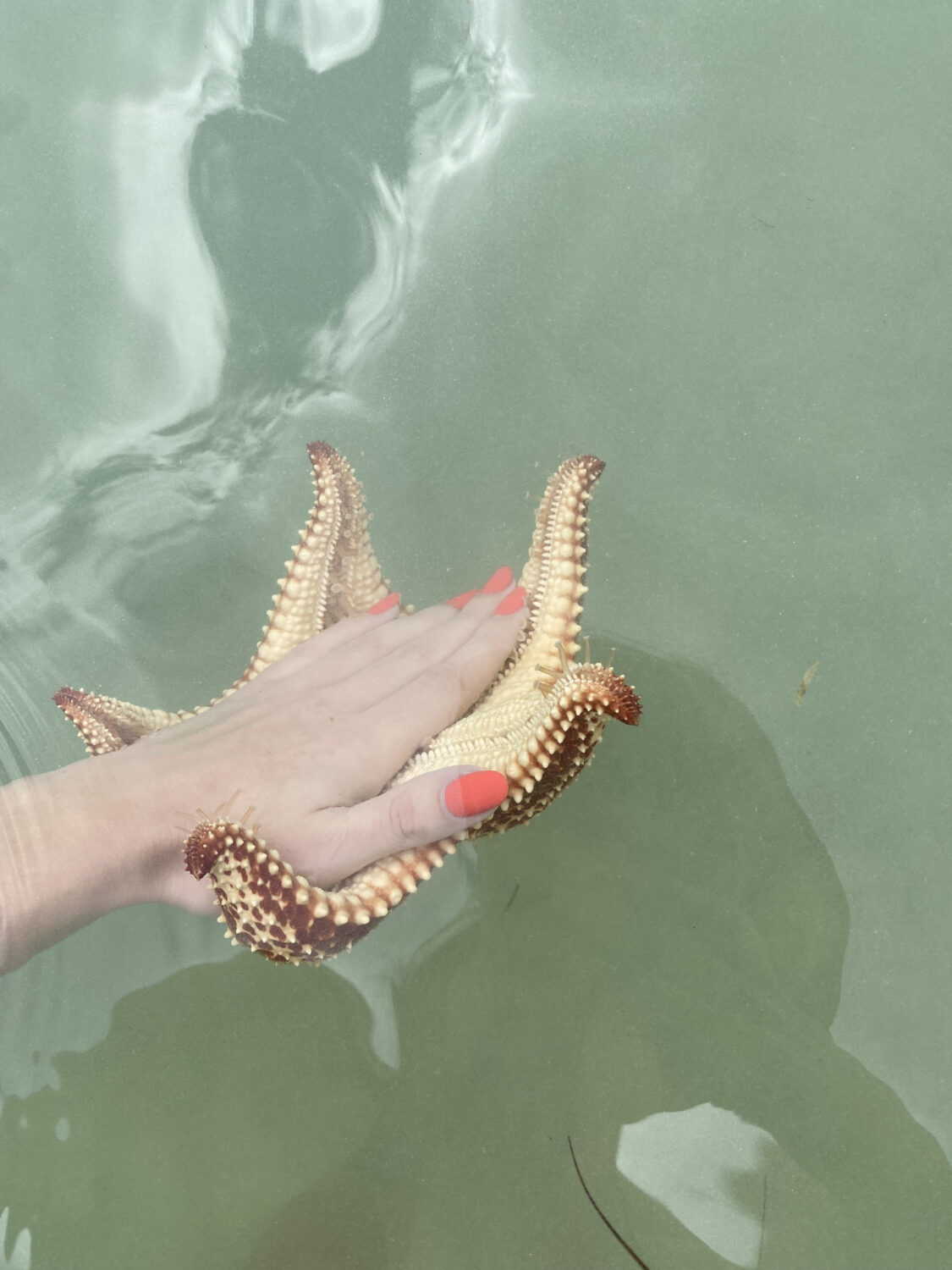 SC: Could you tell us more about the works you created during this time?
GB: Before coming to Palm Heights, I had researched the natural materials available around the hotel and came up with a draft of subjects and objects I wanted to explore during my stay. The work I ended up doing was a mix of those preliminary ideas and new ideas that came only from physically being there. The first piece I made was a collaboration with a fellow artist in residence at the time, Pearl Holmes. I met Pearl during my first lunch in Palm Heights when I saw her arranging the flowers on the Tillie's centrepiece table. She took me into her floral atelier and showed me her most recent flower order. I'm no flower expert, so I only remember a few by name: a wide variety of Anthuriums, Fan Palms, Orchids and most importantly – this fuzzy droopy orange flower called Lobster Claw. As soon as she told me that name, I knew we'd be making something with it – and that's how our little flower lobster child came to be.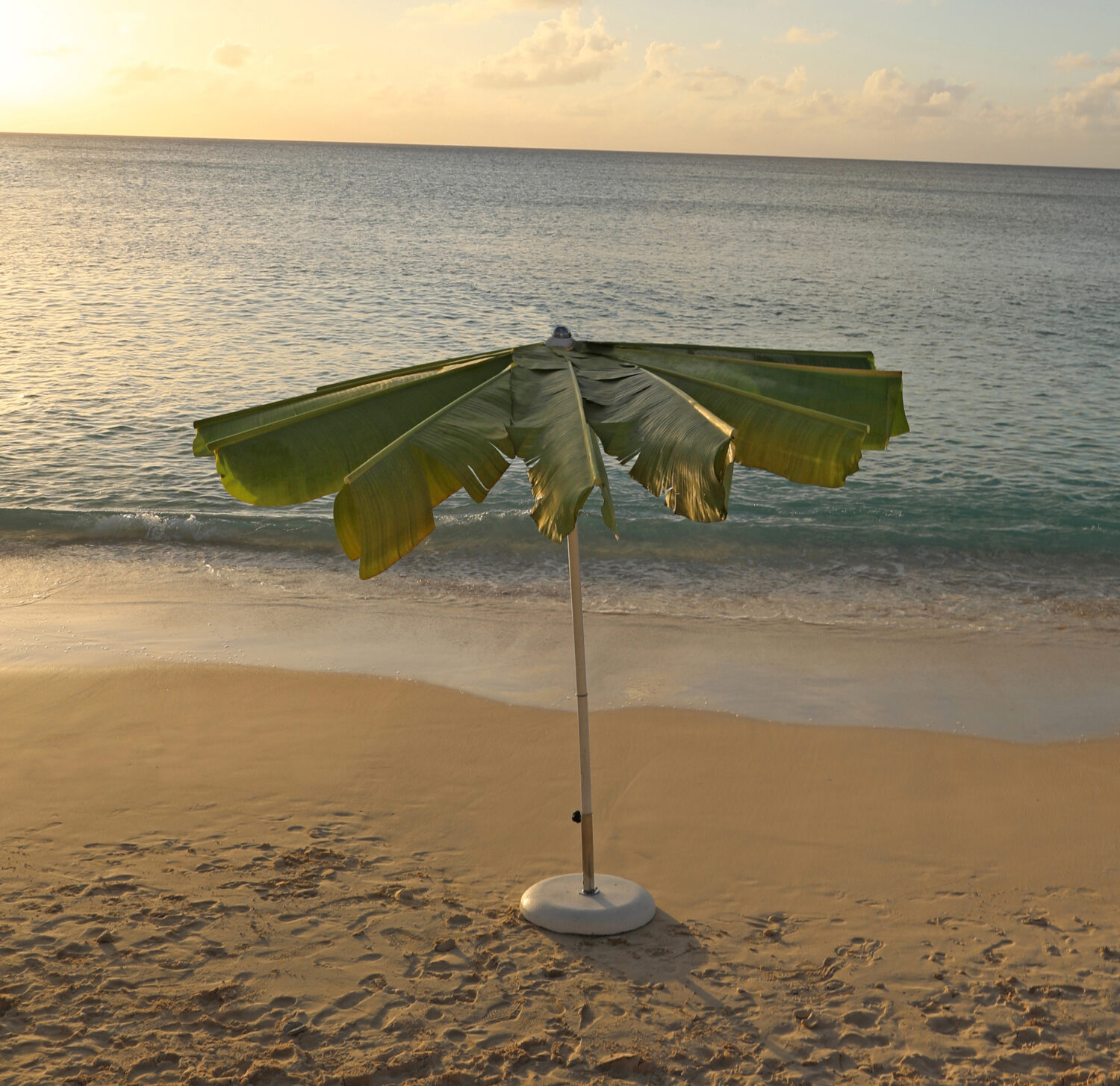 The next day, we were back in her atelier, shaping floral foam into a lobster's body and pinning a variety of flower stems, petals and pistils to it. While shooting it at the hotel, children gathered around it to ask what it was, some even thinking it was a real lobster. People smiled at us, taking photos of it in the ocean, curious to know what it was and what we were up to. I couldn't have asked for a better way to kick off my residency. I took a number of photos inspired by the hotel's surrounding environment during my stay. Palm Heights trainer extraordinaire Alari was nice enough to model for me for some of them, and Pearl helped out a lot with the first few shoots while she was still there. The best paddle board yoga instructor out there, Gabriela, helped me make little madeleines with sand on my last day.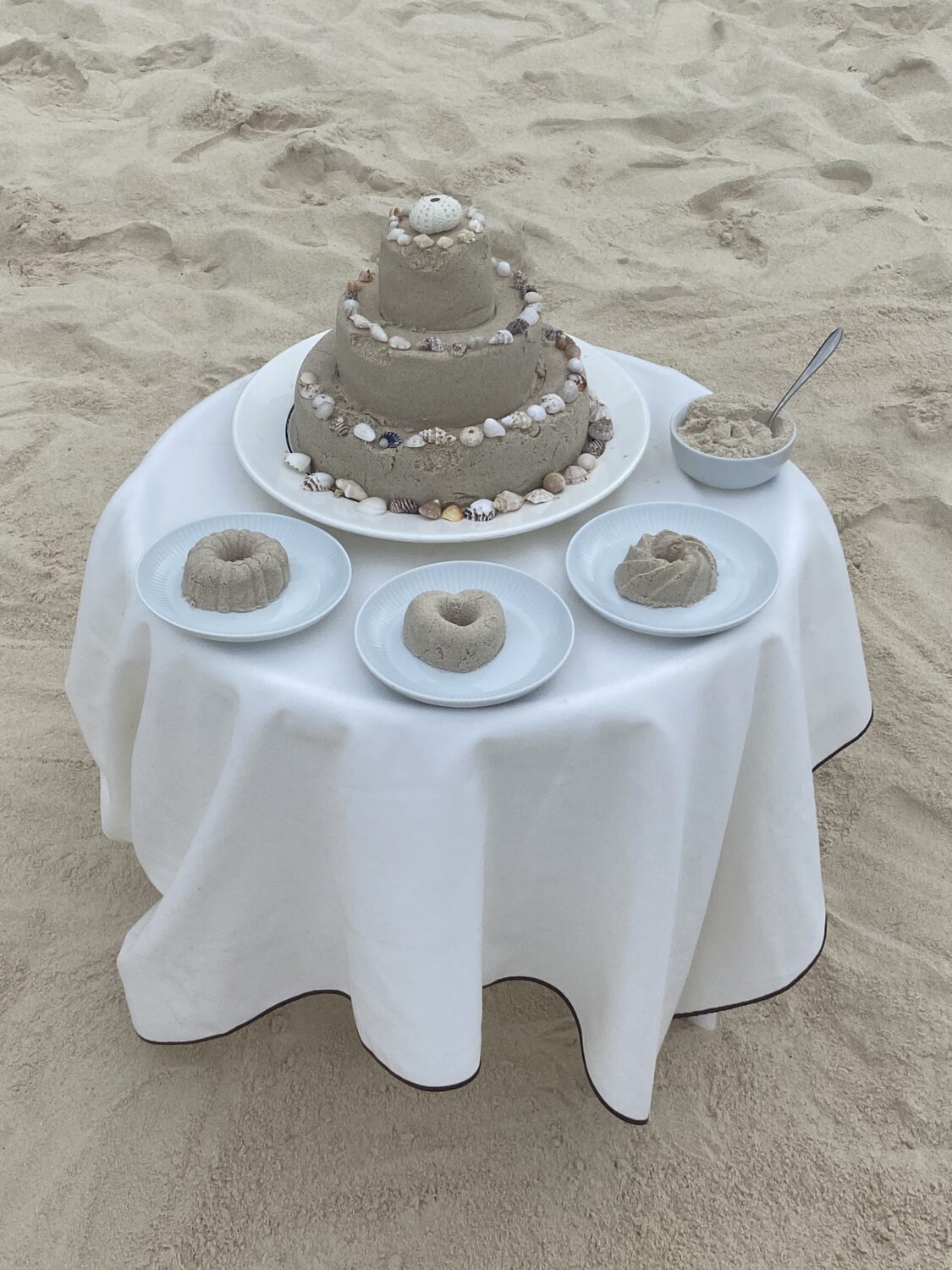 Aside from photos, I also had the honour of creating some centrepieces and a small installation for legendary chef Elena Reygadas' dinner party at the hotel. The only brief I was given was the menu she planned on serving along with a deadline – the rest was carte blanche. Two ingredients from her menu stood out to me: pistachios and fish, which is how I got the idea of making fish scale patterns with pistachio shells. For the next few days, we got to cracking pistachios. I spent countless hours cracking them open with Valentine, who I was travelling with. Many people offered a helpful hand, Gabriela, Sunshine, and Bambi helped us on the beach, Pearl and Wami stayed for a late-night pistachio-cracking party in the brown lounge, and Neil spent hours helping us assemble the final pieces. This idea would not have been able to see the light of day if it wasn't for the collective effort of these wonderful people who offered their help.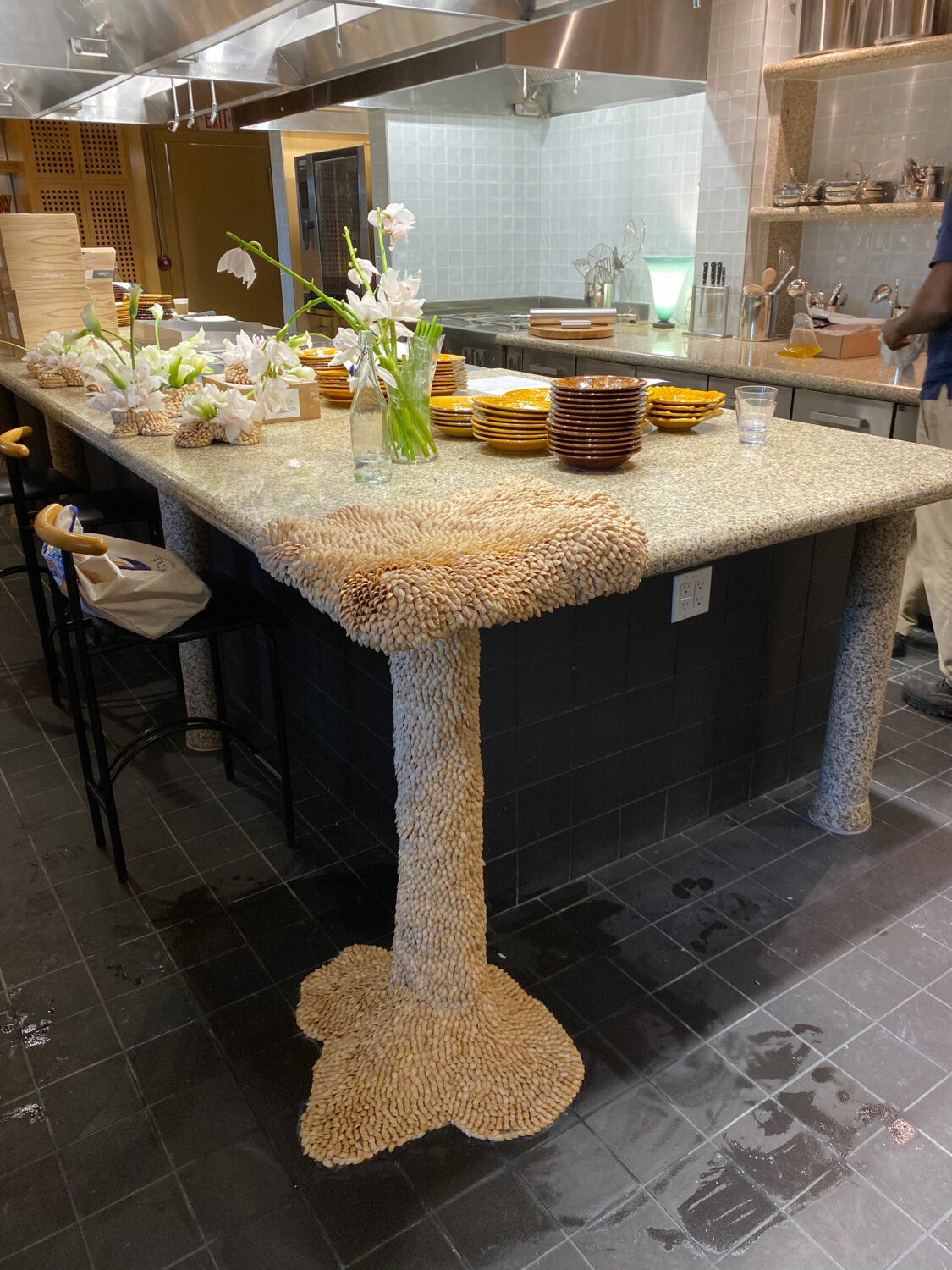 SC: How important is humour in your practice?
GB: Playfulness is a huge part of my work. I like to create imagery that makes me smile, whether that's through humour or aesthetics. I've often been asked if my work is a critique or a dig at certain things, and my answer is always no. Poking fun doesn't have to be at anyone's or anything's expense. The subjects/objects I use in my images and designs are always ones I enjoy looking at or interacting with, so I hope this relationship of deep respect and admiration comes through, even when humour is at play.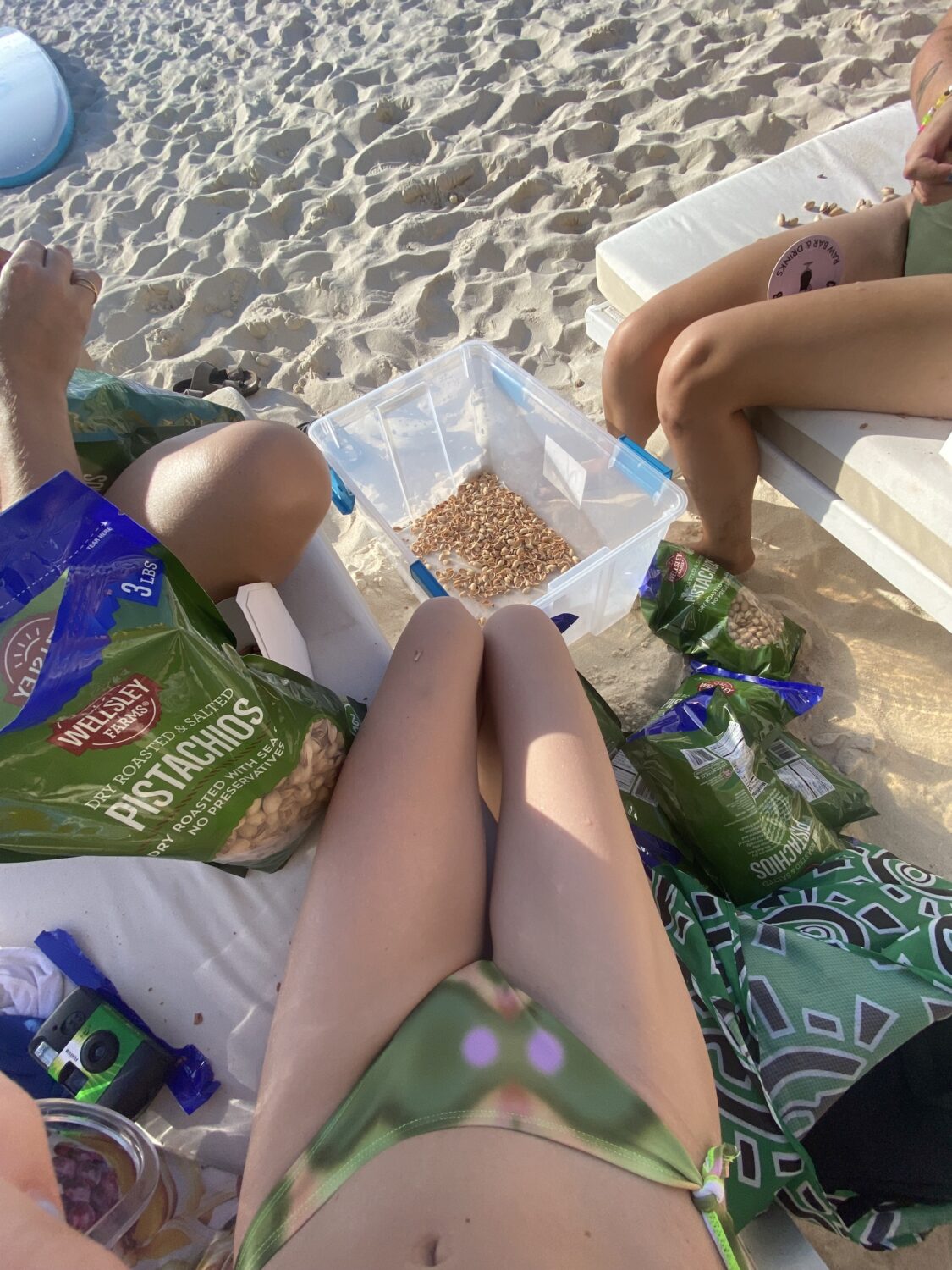 SC: The idea of ephemerality is underlying in many of your creations – what interests you in working with materials that last fleetingly?
GB: There's a beautiful aspect in capturing something that no one's ever going to be able to see again. You could say that about every photograph, but when the subject itself is temporary, it makes it that much more exciting to capture. Many of these materials are natural, so they come with their own set of challenges. Working with plants, for example, was definitely a challenge. For the flower lobster, we had to assemble it very quickly to ensure that it would photograph well. For the banana leaves beach umbrella, we had to use a lot of adhesive tools to secure them, as they either kept ripping or holding each other down. I enjoy problem solving; it's a central part of my work, so those extra challenging materials are always great opportunities to exercise that skill.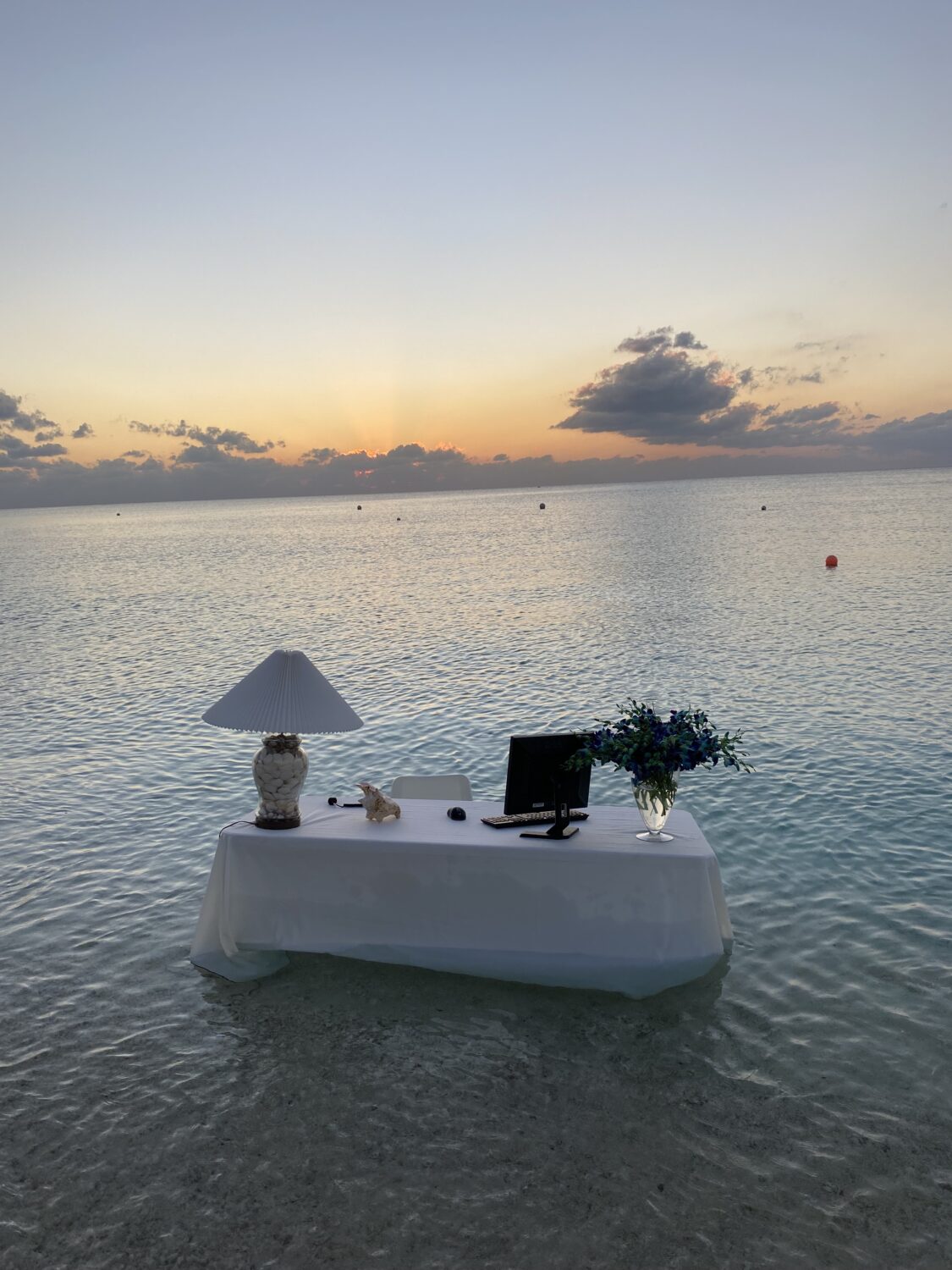 SC: How do you approach documentation?
GB: To be honest, I don't approach it at all. I'm actively working on this because, for the longest time, I was working by myself and would get in this hyper-focused zone where I would work on a project from start to finish without ever taking a break to document any part of the process. While I'm highly interested in the documentation of other people's work, it was never a reflex to think of doing it for myself. I've been working with some photographers back home to help with this part, and it's now a more significant part of my process.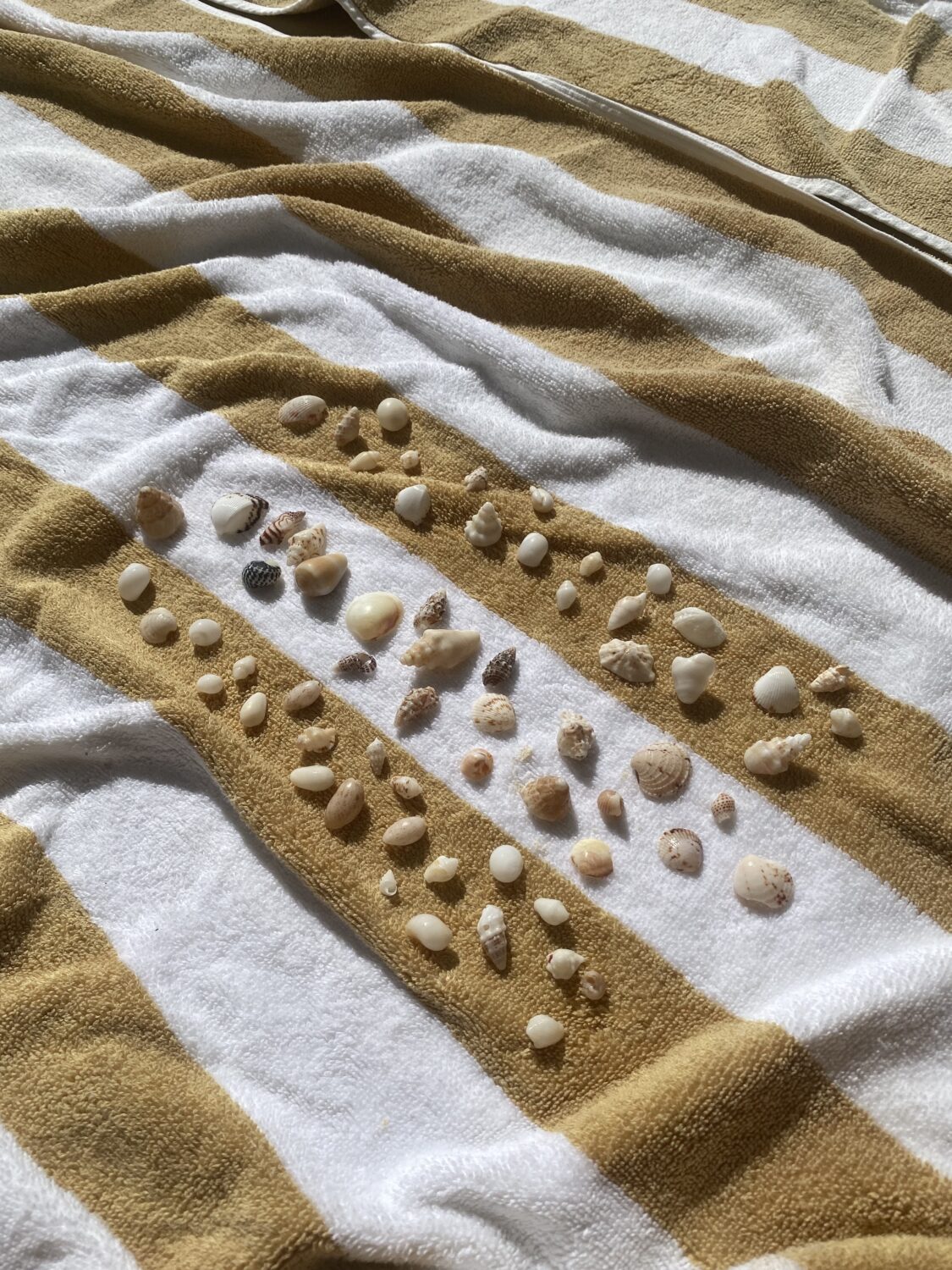 SC: Are you able to tell us about anything you have in the works?
GB: Absolutely! I'm currently working on an event activation for Australian furniture brand Sarah Ellison, and a lot of the furniture from our residency apartment was from them, so it was a great coincidence to see their pieces in person for the first time in Cayman. I'm also working on some editorial projects, mostly making props and garments and shooting some of them. The big thing I'm looking to do this year is launching my own line of products. It's a project that's been in the works for years now, but I'm beyond excited to finally see it come to life – hopefully in the near future.



Feature image by Gab Bois