Interview: Jonathan Lyndon Chase On Bodies In Flux & Rest As A Radical Act
Jonathan Lyndon Chase is an American multidisciplinary artist, whose expressionistic language traverses a variety of media, embracing painting, sculpture, video, installation, poetry and sound. Characterised by a celebratory and emotive exuberance, their work is often grounded in the routine intimacies that arise within domestic environments. Throughout their output, a visual language of multiplicity unfolds, in the fused forms of bodies on bodies and covert motifs, such as flowers, masks and lamps, that revel in the simultaneity of transness and non-binary subjectivity. For their first solo show in the UK, the artist presents Now I'm home, lips that know my name at Sadie Coles HQ – open now and running until 11 March 2023 – an explorative, domestic installation that reflects on the Black Queer experience, broaching among other subjects, love, desire and identity. To learn more about the artist's practice and their brilliant new exhibition, Something Curated spoke with Chase.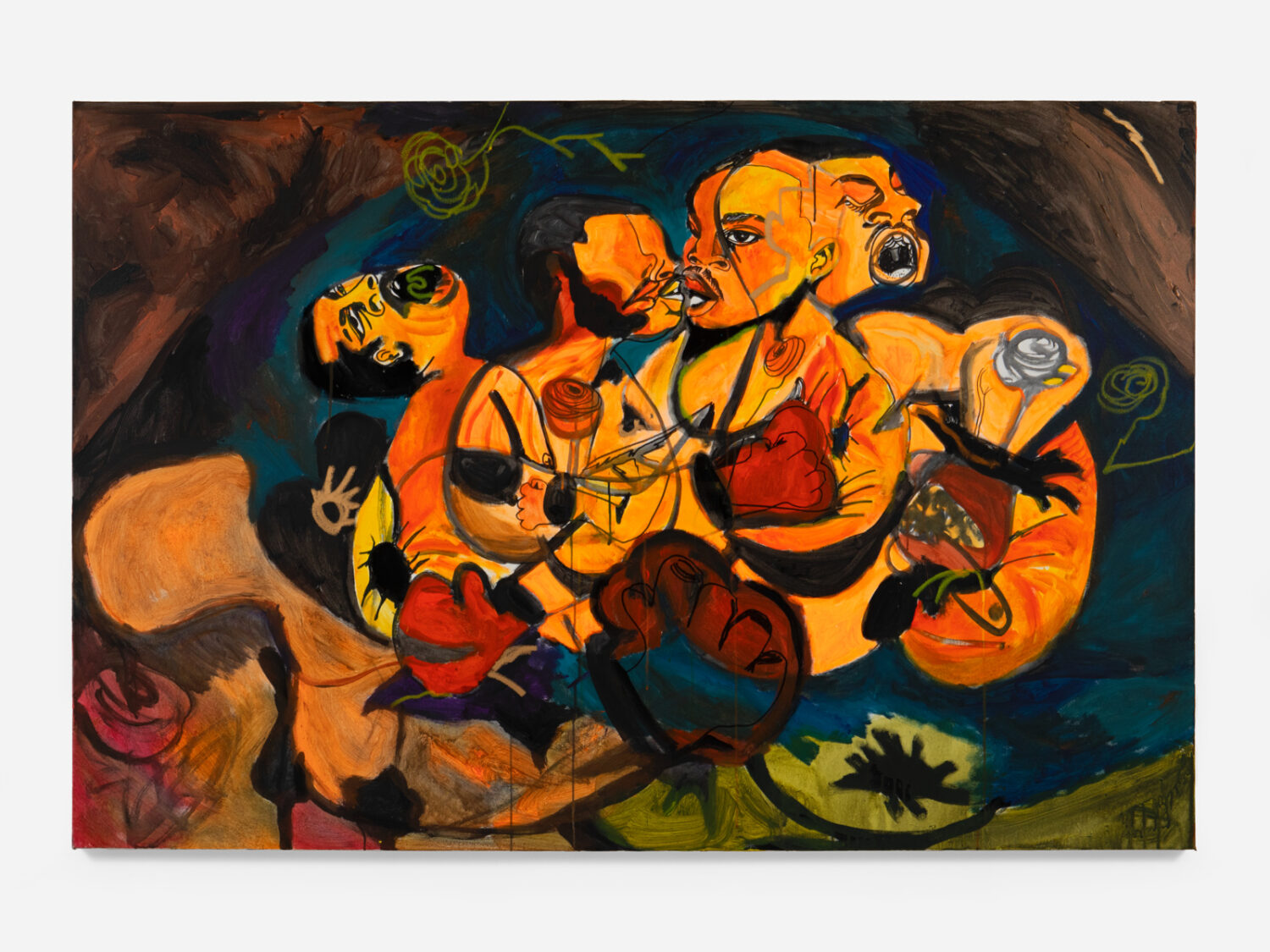 Something Curated: Can you give us some insight into your background and journey to art-making?
Jonathan Lyndon Chase: My Mom used to draw fantasy pictures and watercolour animals a lot. I used to want to make pictures like her, drawing was my first visual language and I think my favourite. I was introduced to lots of out of the box or creative thinking early on through horror films, science fiction, and anime. I would visit the Philadelphia Museum of Art more and more as I got older. I also remember early on falling in love with interior design, which still influences me today. After I graduated high school in 2007 I wasn't sure if I wanted to go to college, but knew I wanted to become a professional artist and study it and dedicate my life to it. I decided to stay in my home of Philly and attended community college and earned an Associates in art and design and then proceeded to earn my BFA in painting and drawing at University of the Arts and finally my MFA at Pennsylvania Academy of the Fine Arts. I am an only child; I now live with my husband and three cats in Philly where I also work.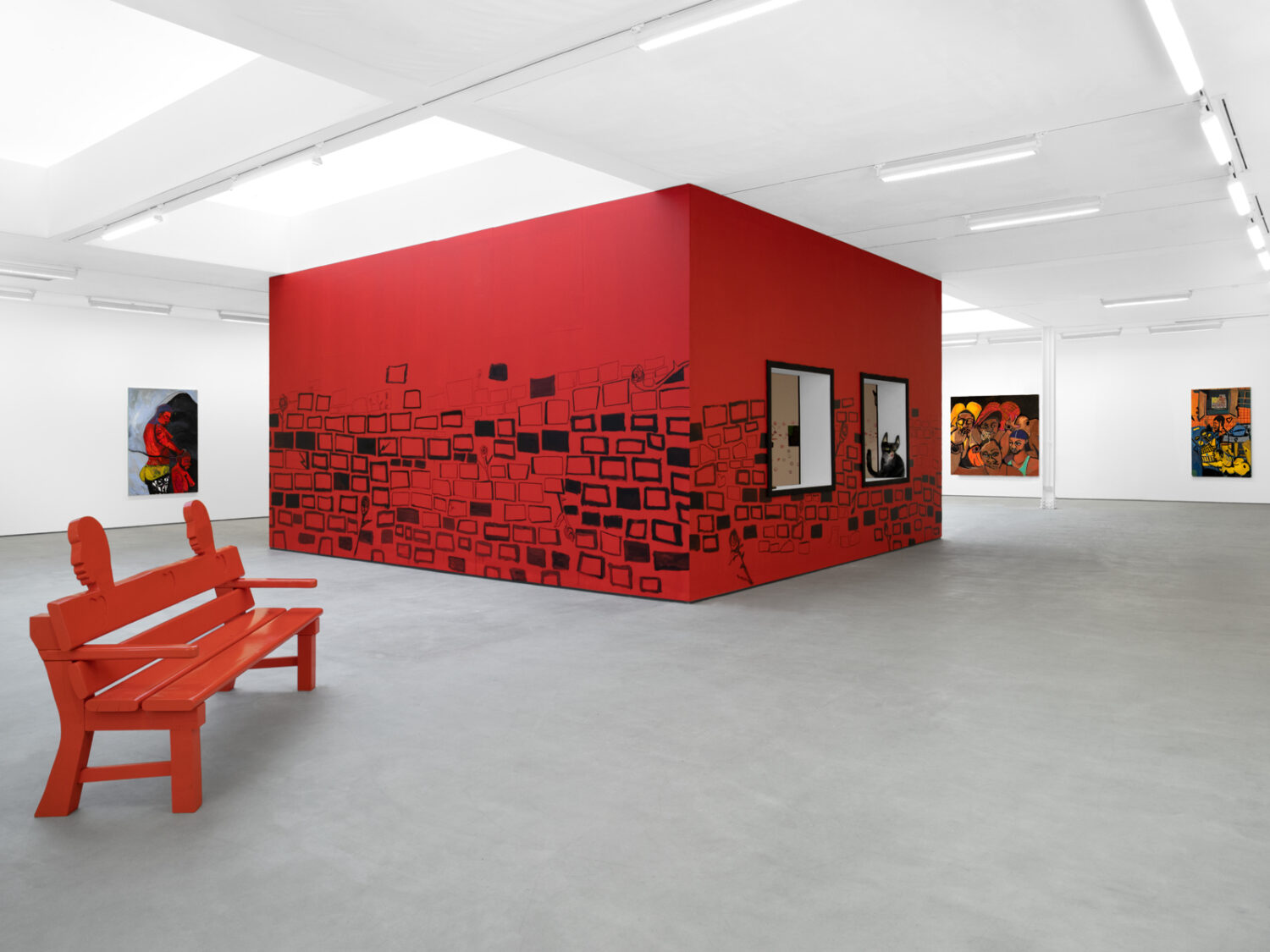 SC: Your work of course feels very personal — can you tell us more about what influences the compelling figures you depict?
JLC: My work is about the mundane lives and everyday experiences and rituals of Queer Black people/bodies and space relationships. The moments come from my own life memories, ideas, and photographs I take of subjects like my friends, family, lovers and my husband, as well as things I find interesting. I come from a southern gospel background, I was raised Baptist – I'm not so much into that nowadays, but my time with organised religion is a source of inspiration for me. I love artists like Henry Taylor, Francis Bacon, John Coltrane, and many others. I think about my practice as partially spiritual for myself and at times my audience. I think about mindfulness and self-care, and of my own personal experience living inside of a body that's so complex. Bodies in different states of emotional, mental, and physical being/change are fascinating.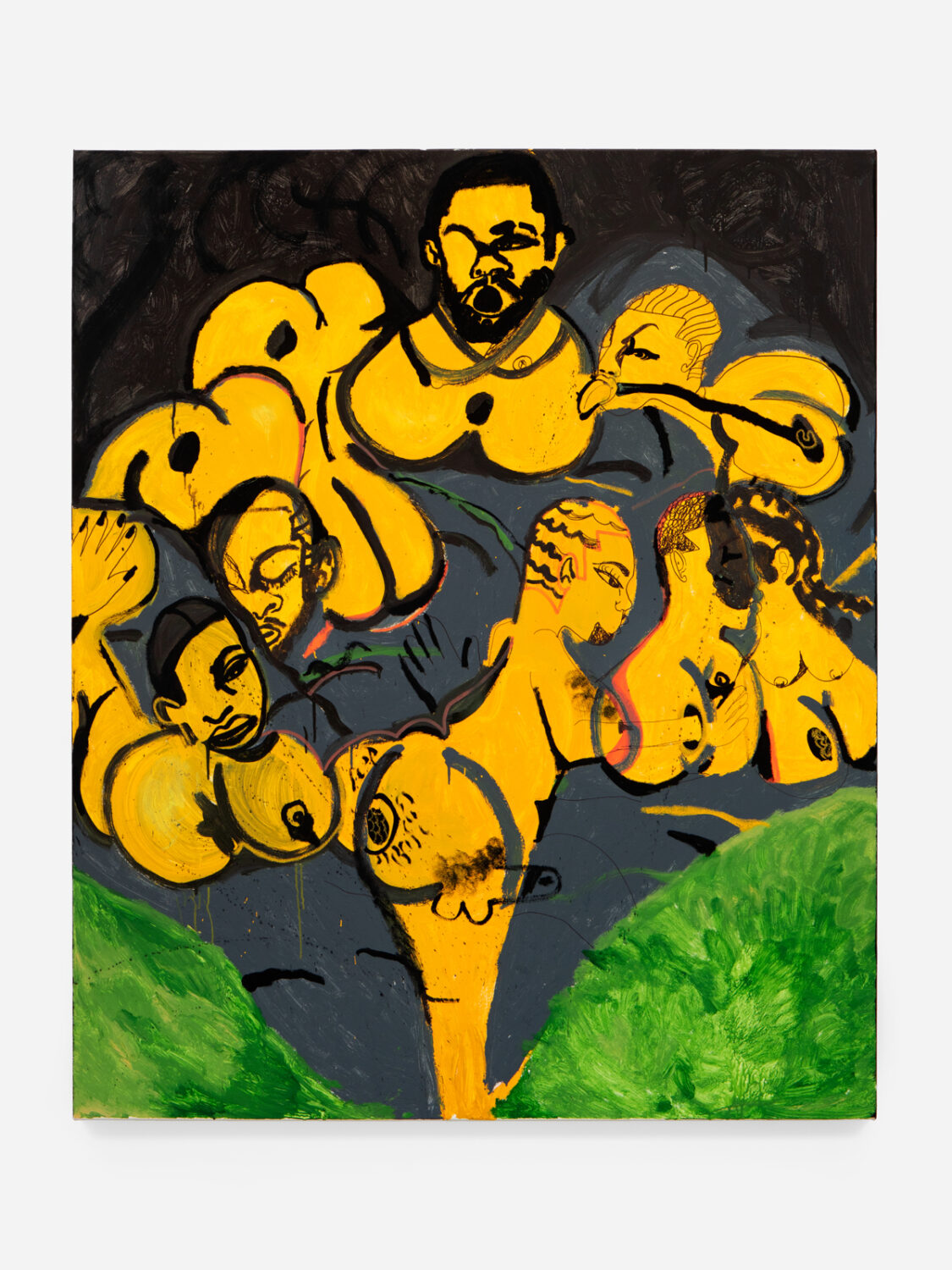 SC: What is the thinking behind the new installation you have created for Now I'm home, lips that know my name at Sadie Coles HQ?

JLC: The installation invites the viewer to see the different modes and materials that come out of the studio. The brick house is a moment to share a domestic immersive space that flows between a familiar space of a gallery and then something more specific in energy from myself. I wanted to focus on lots of drawing on a bigger scale but also let it be organic at the same time. The details on the window seals and doorframe also enhance the way I wanted the viewer to see how drawing and my hand is so important in the image mark making. You can see the gestural quality of my hand also in the headboard of the bed, as well as the benches which I invite people to simply slow down, sit, take it all in and rest. Rest is radical as a self-care act.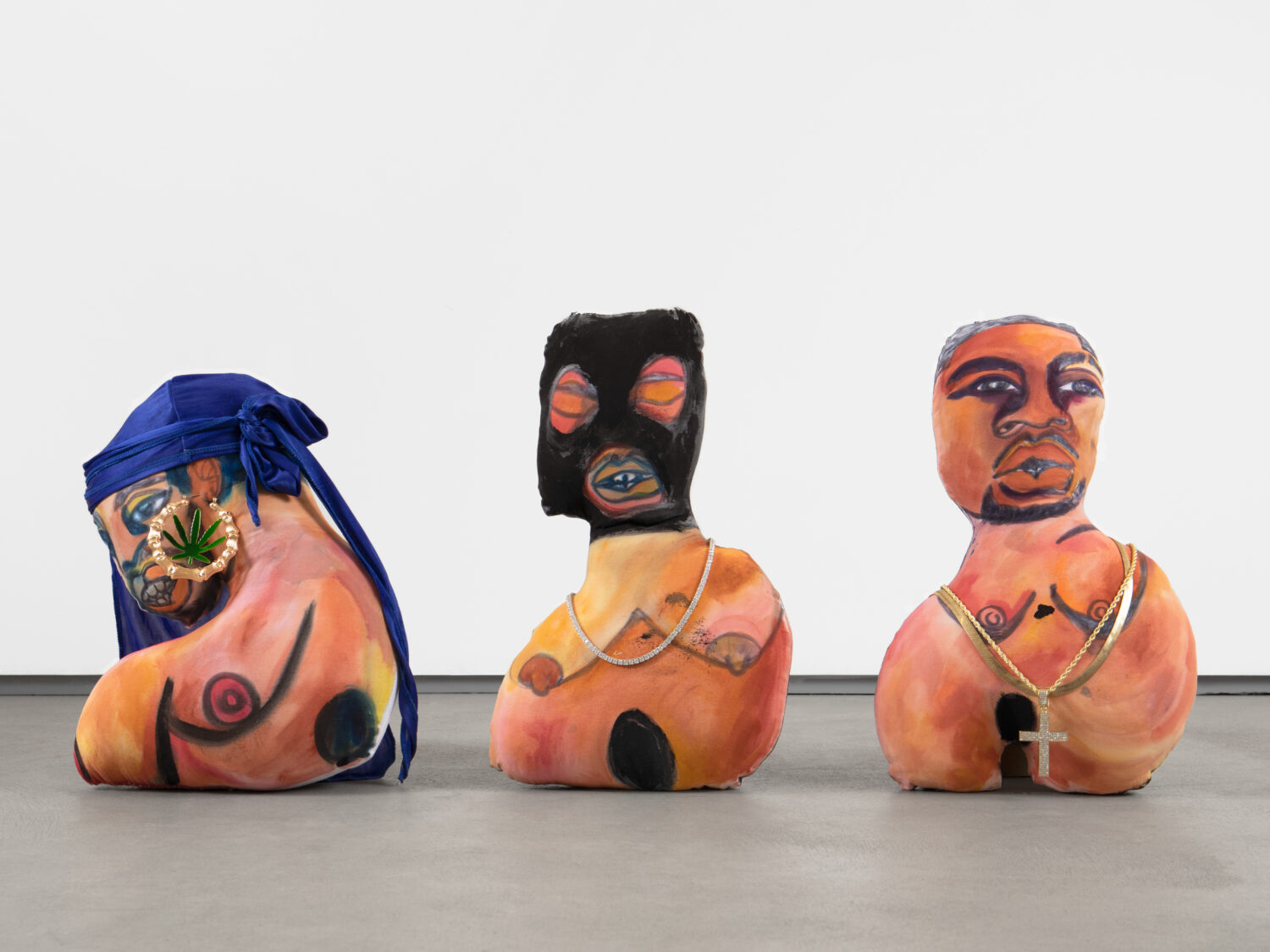 SC: Through your paintings in particular, you have developed a highly distinctive visual language of multiplicity — could you expand on this approach?
JLC: I'm very interested in the body at the moment, an experience that's liminal and always changing. This relates to the ideas of being around queerness and transness. Sometimes bodies are more than one person in space, blending and spilling into each other, or moments slowed down or fast-forwarded or maybe reversed. It's also about being, about how to identify and search and be lost. Clarity vs. unreadable. Seen vs. felt. My experience as a person living with bipolar also has some influence on the way I depict my visual language. I also really like collage as a way to practice art making and some of the ways I think of composition are tied to those approaches. I work on several things at the same time so the channels of creative energy are always open moments that can float into one another.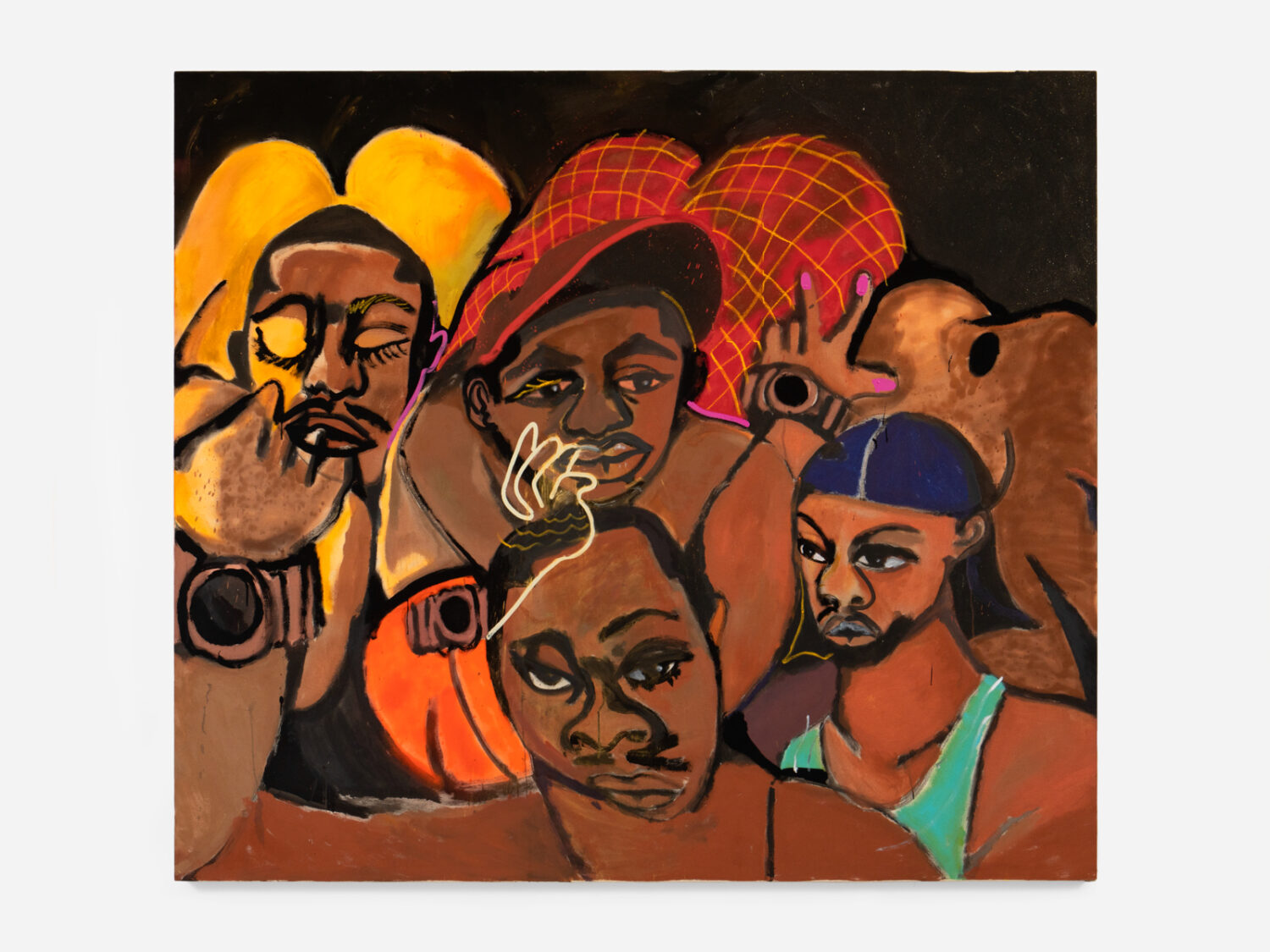 SC: How have you thought about utilising the gallery's architecture as a site of display?
JLC: I had a choice between two other spaces and this is the one that I gravitated towards the most. Along with Kingly Street's bold size, the light within it is so captivating and beautiful.
SC: And what are you currently reading?
JLC: I am currently reading a book on Louise Bourgeois, An Unfolding Portrait, a Joan Mitchell book, and A Black Gaze: Artists Changing How We See.



Jonathan Lyndon Chase, Now I'm home, lips that know my name runs at Sadie Coles HQ, London until 11 March 2023.



Feature image: Installation view, Jonathan Lyndon Chase, Now I'm home, lips that know my name, Sadie Coles HQ, London. © Jonathan Lyndon Chase, Courtesy Sadie Coles HQ, London. Photo: Katie Morrison