Interview: Artist Serge Attukwei Clottey On Becoming An Accidental Anthropologist
Ghanaian artist Serge Attukwei Clottey's impactful works, spanning installation, performance, painting and sculpture, frequently utilise found materials from the artist's hometown of Accra to forge meaningful dialogues with the city's cultural history and identity. Resourcefully embracing everyday objects such as discarded Kufuor gallons, car tyres, and recycling boat wood as his canvas, among other materials, Clottey inscribes patterns and text that uplift the miscellaneous matter into symbols of Ghana's vernacular economic system of trade and reuse. Open now and running until 15 April 2023 at Simon Lee Gallery, London, the solo exhibition, Crossroads, sees the artist explore the relationship between his Ghanaian identity and Western culture. To learn more about the artist and the new show, Something Curated spoke with Clottey.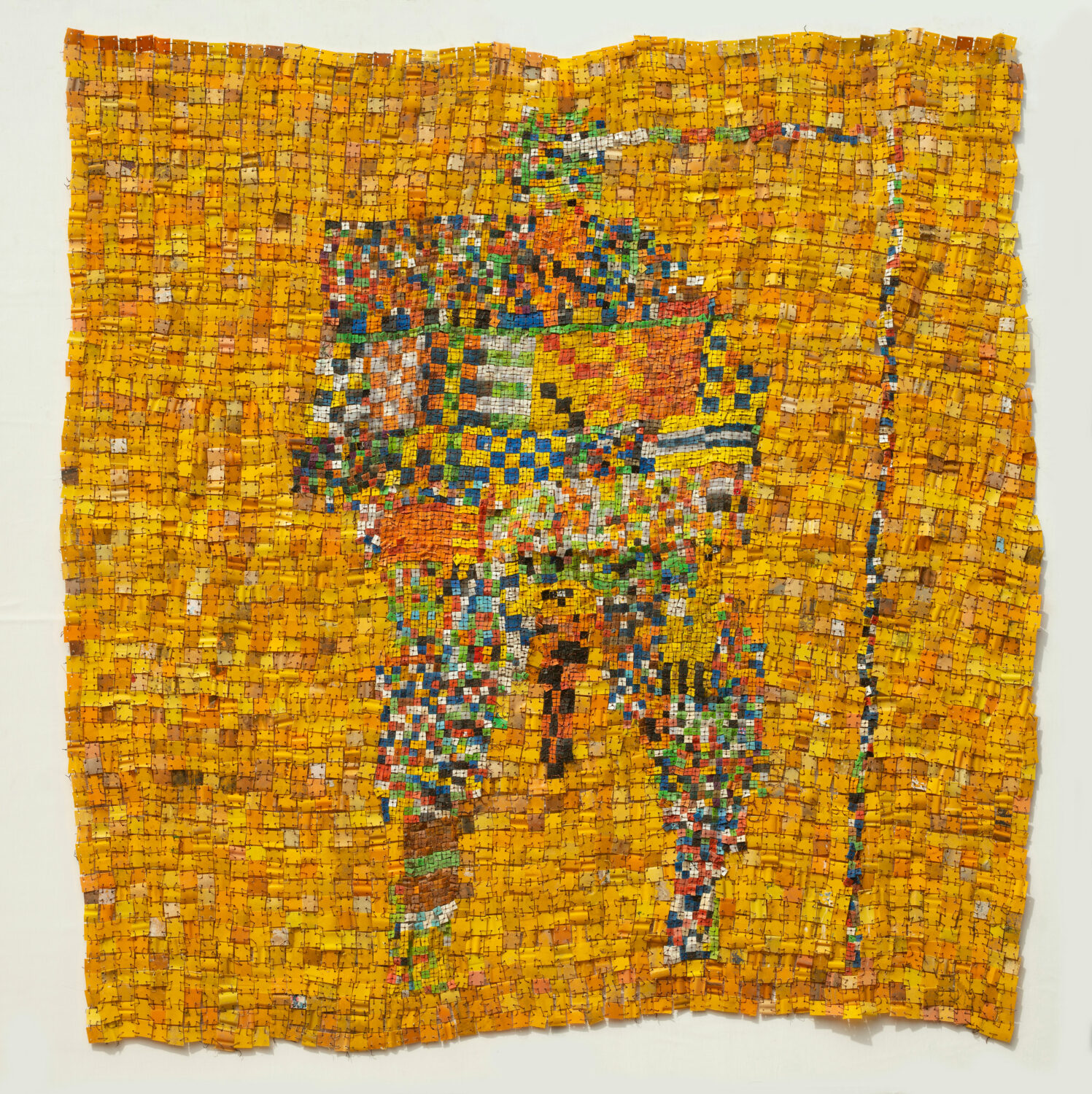 Something Curated: Can you give us some insight into your background and journey to art-making?
Serge Attukwei Clottey: I grew up around art. My father is a painter. I went to art school in Brazil to study painting, but found working with materials that I grew up around to be more inspiring and a way to represent my culture and my hometown of Accra. The materials used in my practice allow me to articulate political and social critiques from a Ghanaian perspective. I became involved with a local arts non-profit (the Foundation for Contemporary Art) and developed a community/cohort that continued to shape my practice in meaningful ways. Art has always been deeply integrated into my life and has served as a lens in which I see the world and my place within it.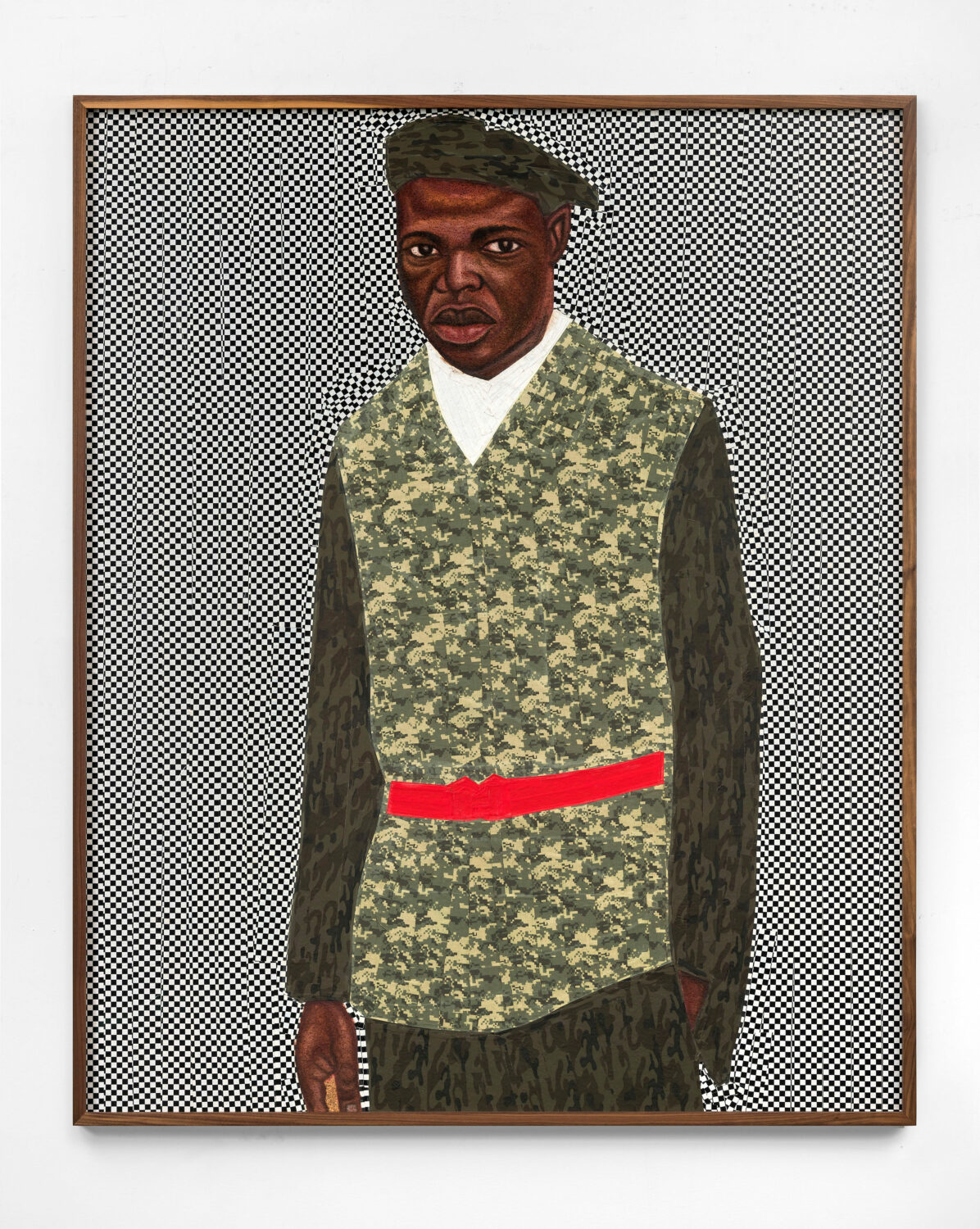 SC: Could you expand on your approach to using material; what particularly interests you in working with the yellow plastic Kufuor gallons?
SAC: The yellow plastic Kufuor gallons were originally containers used to import cooking oil into the country and then became widely repurposed to carry water amid our country's ongoing water shortage. I grew up using these containers to fetch water for our house before I moved in with my uncle who had a running tap. These gallons were used in most homes and had a myriad of practical uses in addition to collecting water. Due to the abundance of these containers, I found them as available material that I could work with for a long time, which led me to put them together like a wall and paint on them. This eventually led me to start cutting the gallons into smaller pieces just to save space. In doing this I got a new idea to weave these cut pieces together to form entirely new objects. I also saw this as a way to save the environment – recycle.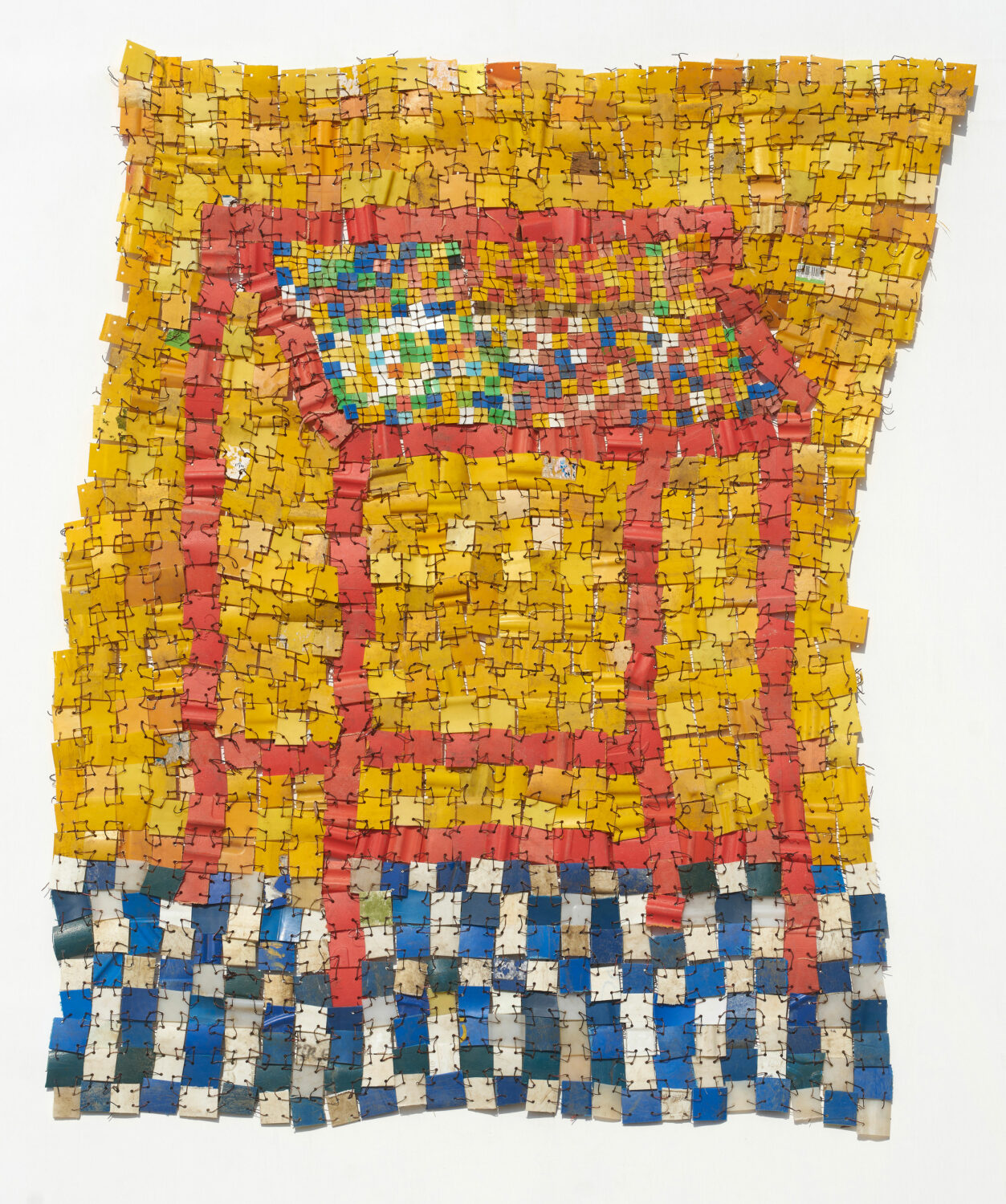 SC: What is the thinking behind the selection of works included in your first solo exhibition with Simon Lee Gallery?
SAC: Anthropology resides behind all of these works. My practice focuses on the intersection of art and anthropology, as our observations and fieldwork are much the same. We're both after surrealism. We're both after the heart and soul of the people that create our community and that is how an artist becomes an accidental anthropologist and vice versa.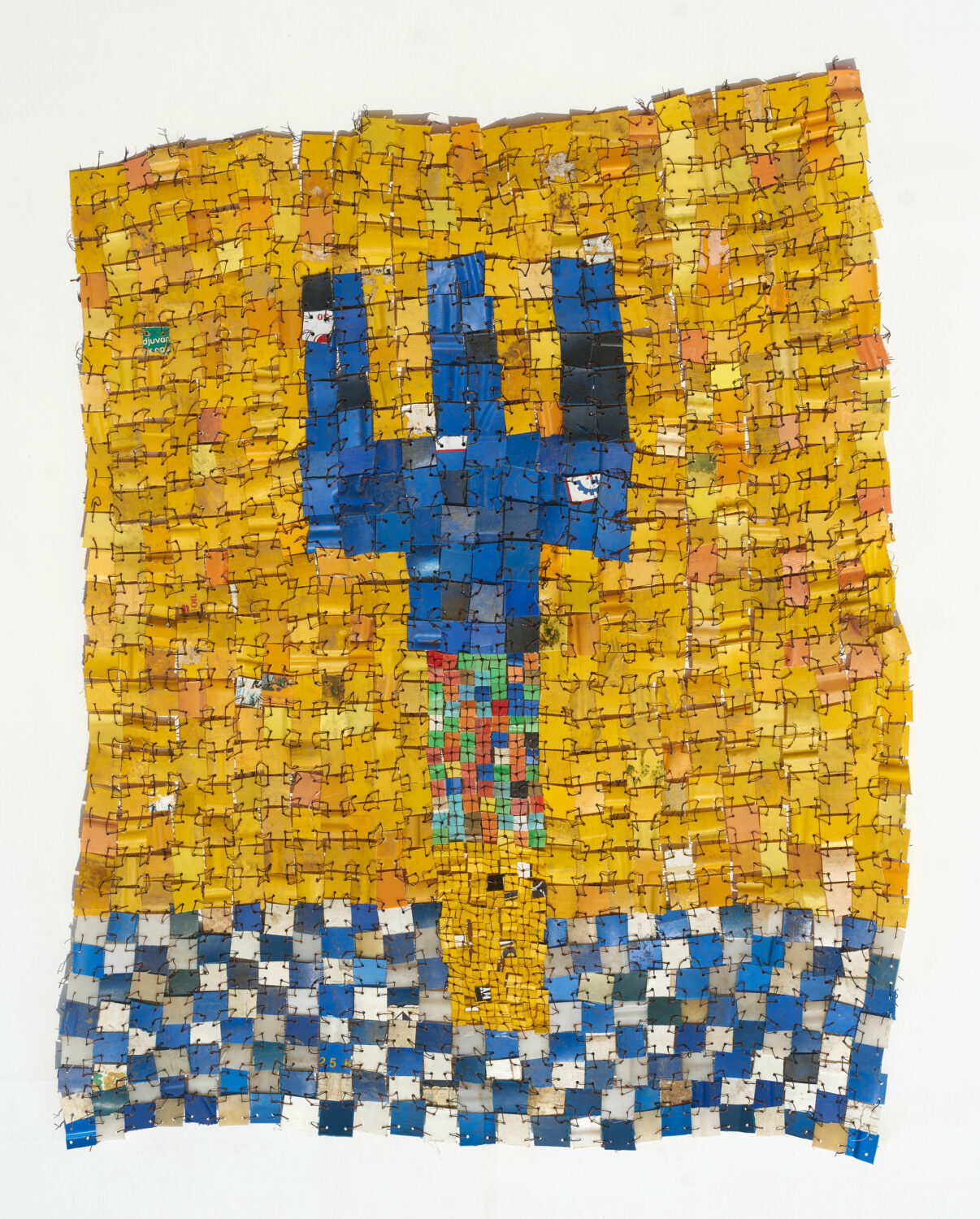 SC: How have you thought about using the Berkeley Street space as a site of display?
SAC: Site specificity is an important element of my work – it impacts the way my work is installed which impacts how the viewer will experience it. I try to understand how the space is accessed and activated and choose work that I feel will be complimentary in a dynamic and engaging way.
SC: Can you talk about some of the West African portrait photographers who have influenced your paintings?
SAC: I would say Seydou Keïta and Malick Sidibé have been an influence as a starting point along with portraiture I find on the Internet and various social media platforms.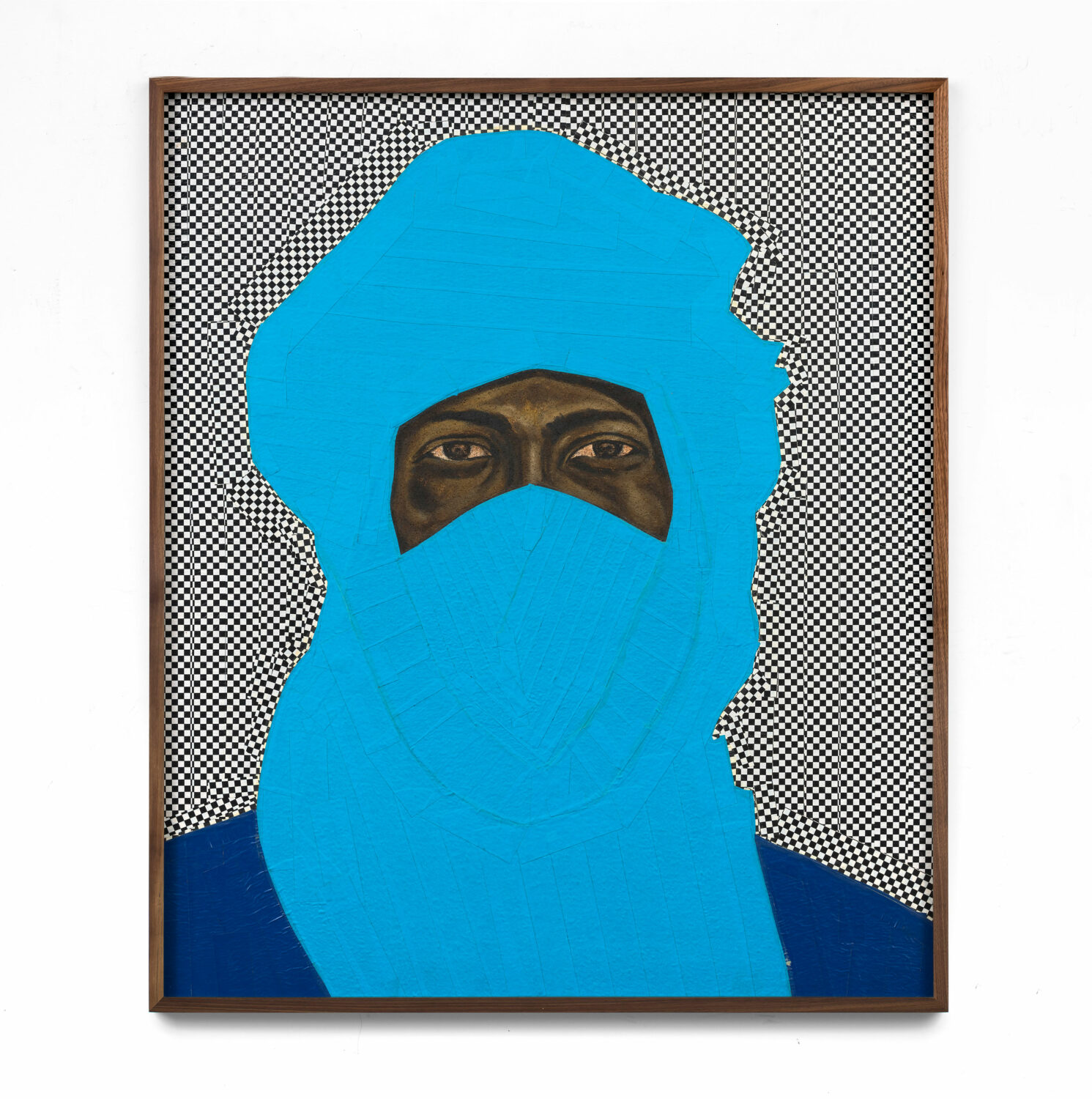 SC: What are your favourite cultural spaces in Accra?
SAC: My favourite cultural spaces in Accra are the Foundation for Contemporary Art (FCA), Nubile Foundation, and 360 Project Ghana.
SC: And what are you currently reading?
SAC: I am currently reading The Disappearance of Rituals by Byung-Chul Han and Think Like A White Man by Dr. Boulé Whytelaw III and Nels Abbey.



Feature image: Serge Attukwei Clottey: Crossroads. 2 March – 15 April 2023. Simon Lee Gallery, London. Image courtesy of the artist and Simon Lee Gallery. Photo: Prudence Cuming Associates