10 Incredible Architecture Libraries Around The World
Architecture has long been essential in shaping the cultural and historical identity of our cities and nations. It is a reflection of society's aspirations and values and plays a critical role in creating a sense of place. The world is filled with architectural marvels, from ancient temples and residences to modern towers and museums. Behind these diverse structures are architects, thinkers, designers, and engineers – and the vast knowledge and experience they have acquired, from the pragmatic to the conjectural, can be unearthed at libraries. To learn more, Something Curated takes a closer look at ten of the best architecture libraries in the world. These invaluable repositories, filled with reading materials, drawings, documents and material samples, among other resources, offer a trove of information on the art, science and history of place-making, supporting architecture's future.



Architectural Association Library, London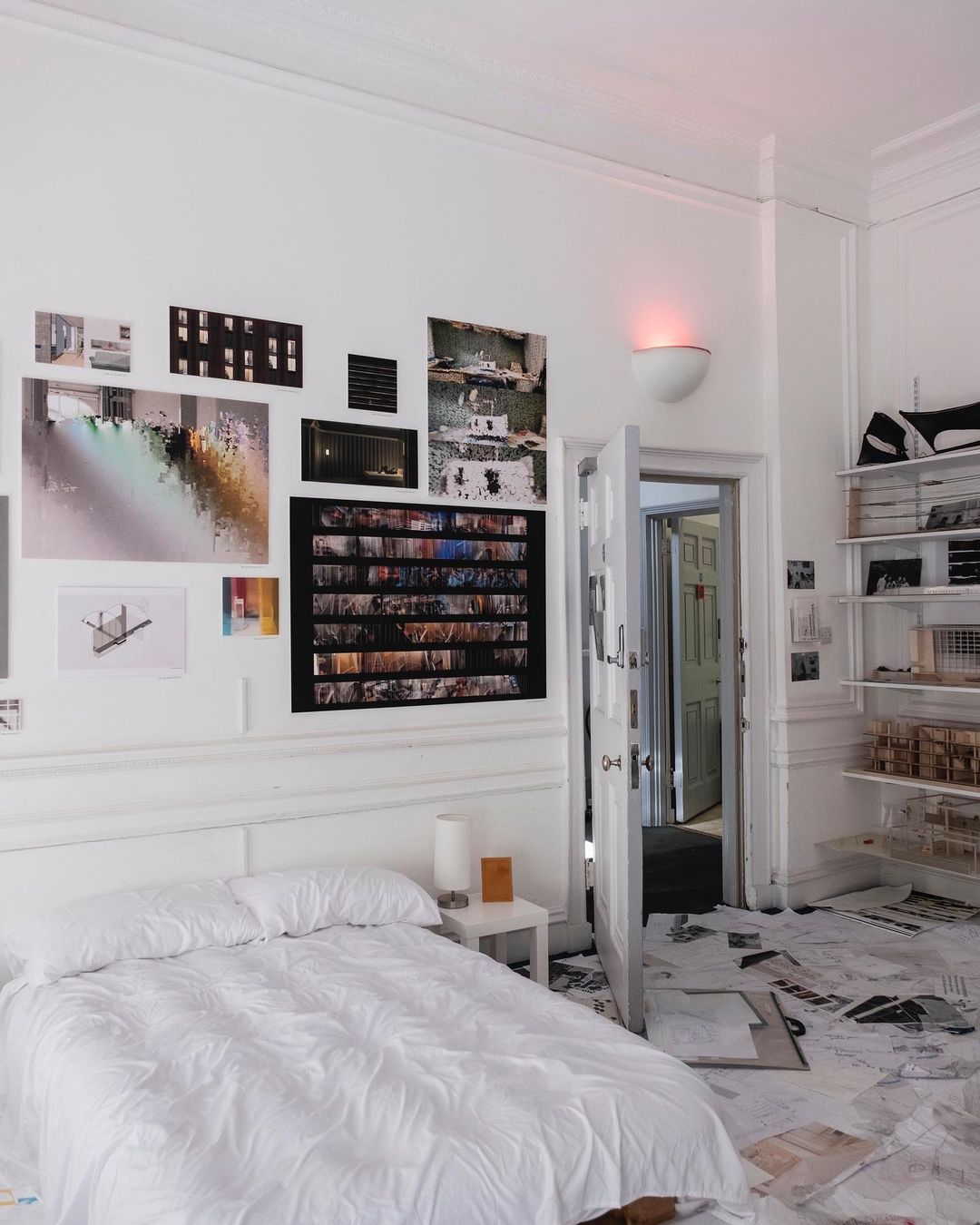 The Architectural Association Library is an important research resource in the field of architecture on a global scale. Established in 1862, the library boasts an extensive collection of nearly 48,000 volumes covering all aspects of architectural theory, history, and practice. It also includes rare and early works, as well as special collections related to the Modern movement, international exhibitions, and the history of the AA. To support teaching and learning, the library offers digital collections with access to over 200,000 ebooks, as well as a growing number of online journals and databases. Additionally, the library receives print editions of approximately 150 journals, including several historical magazines such as Wendingen and L'Architecture Vivante.



Thailand Creative & Design Center, Bangkok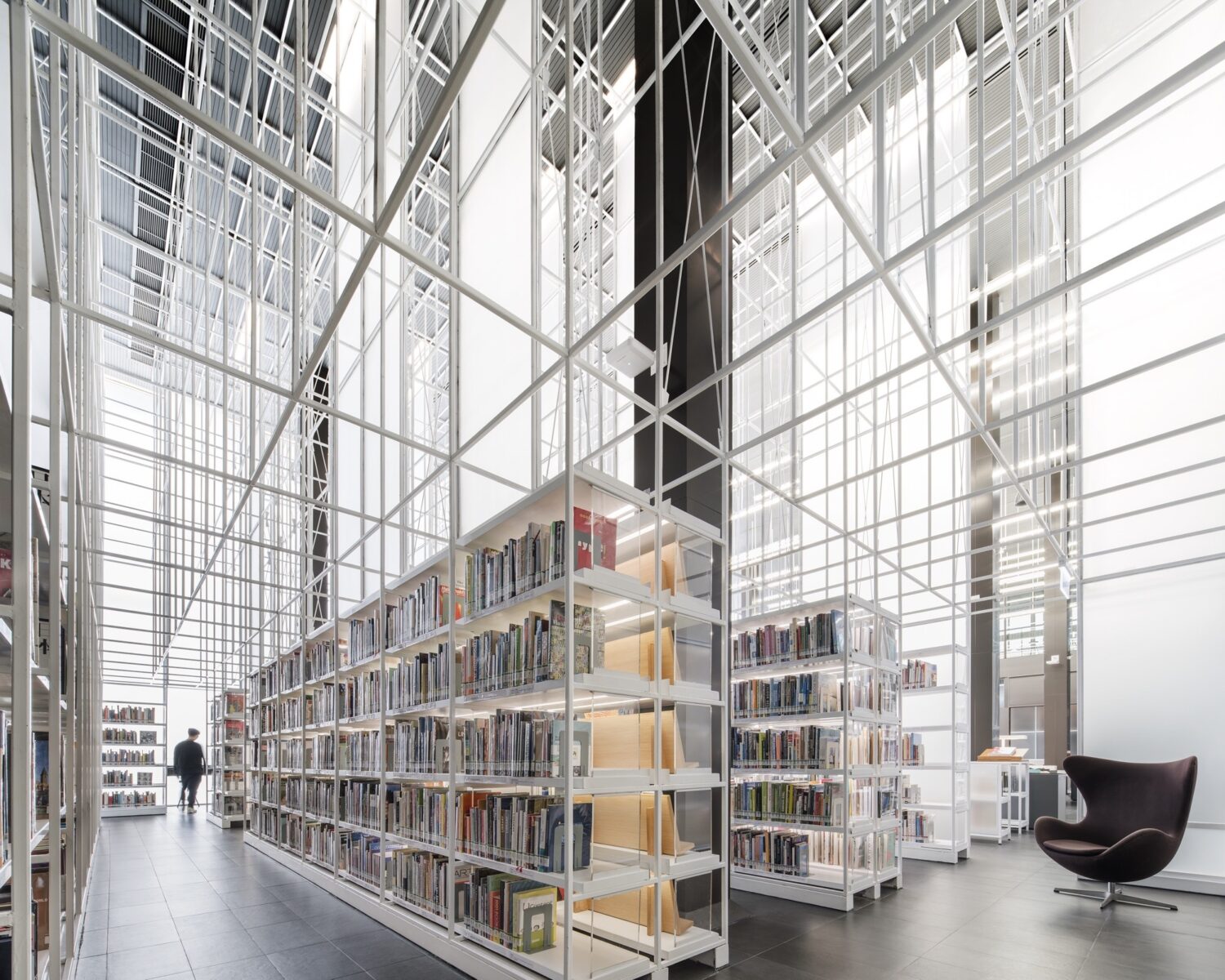 The Thailand Creative & Design Center comprises co-working spaces, seminar rooms, workshops, and multipurpose areas that regularly host exhibitions. Predominantly, two libraries are housed within the Center, with one containing curated samples by Material ConneXion and the other, a 5,000-square-foot clear glass box, containing architecture and design books. The architects behind the project, Amata Luphaiboon and Twitee Vajrabhaya Teparkum, have thoughtfully added new elements to an existing structure, preserving the site's unique mid-century character. The library's interior features open shelving made of white powder-coated steel, which rise to 30 feet as an empty grid passing through the ceiling's painted panels to reach the steel structure of the roof.



Danish Architecture Centre, Copenhagen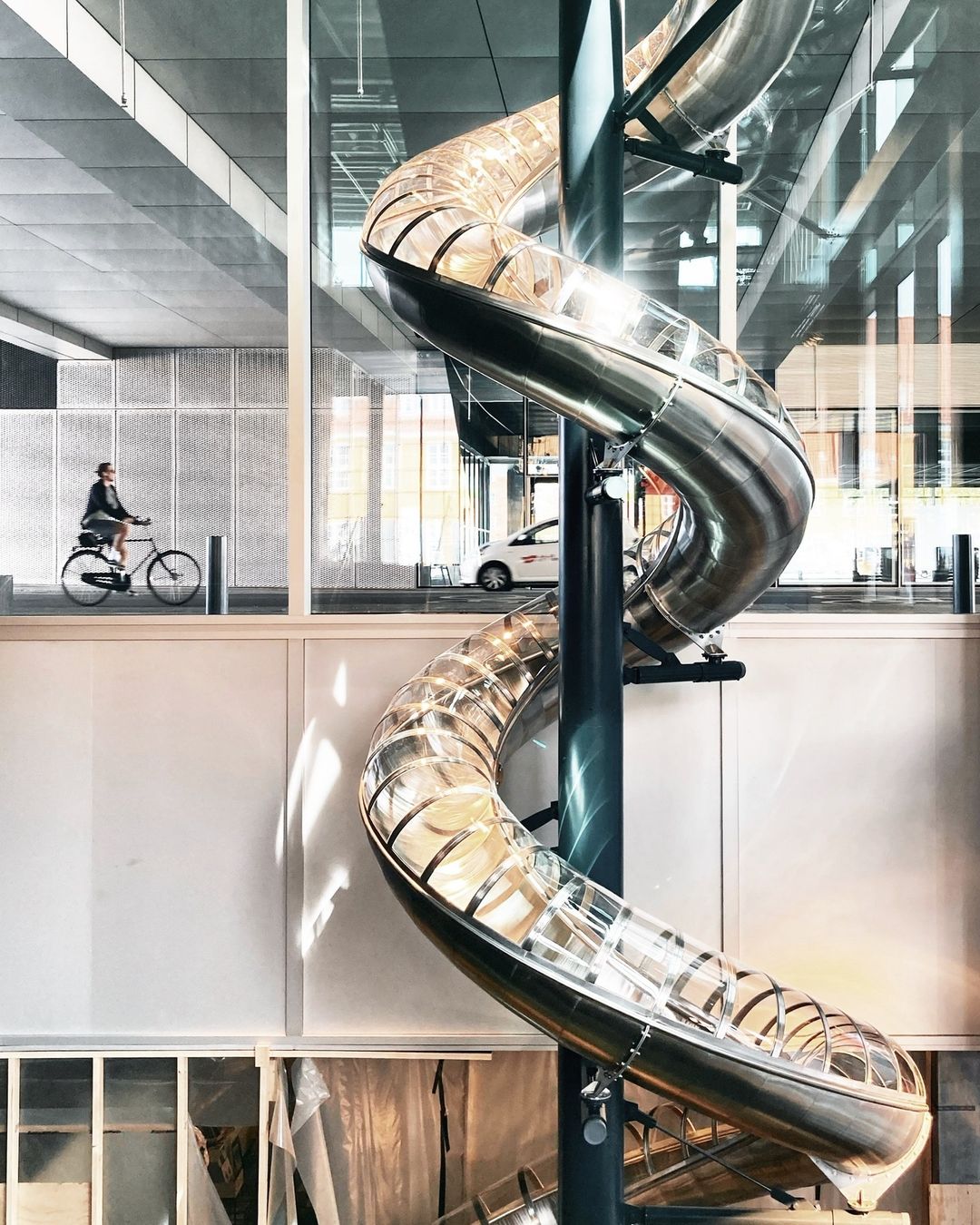 The Danish Architecture Center (DAC) is a cultural destination that welcomes visitors from around the world who want to explore and appreciate how architecture and design shape our lives. Located in the Nordvest district of Copenhagen, the DAC's Library can be easily identified by its four large golden "boxes," resembling books stacked on top of each other. This repository houses a diverse range of books, magazines, and other materials that pertain to architecture, urban planning, and design. Its extensive collection comprises over 27,000 books and 120 journal titles, encompassing both Danish and international publications. In addition, the library provides users with access to online databases, electronic resources, and other digital materials.



Avery Architectural & Fine Arts Library, Columbia University, New York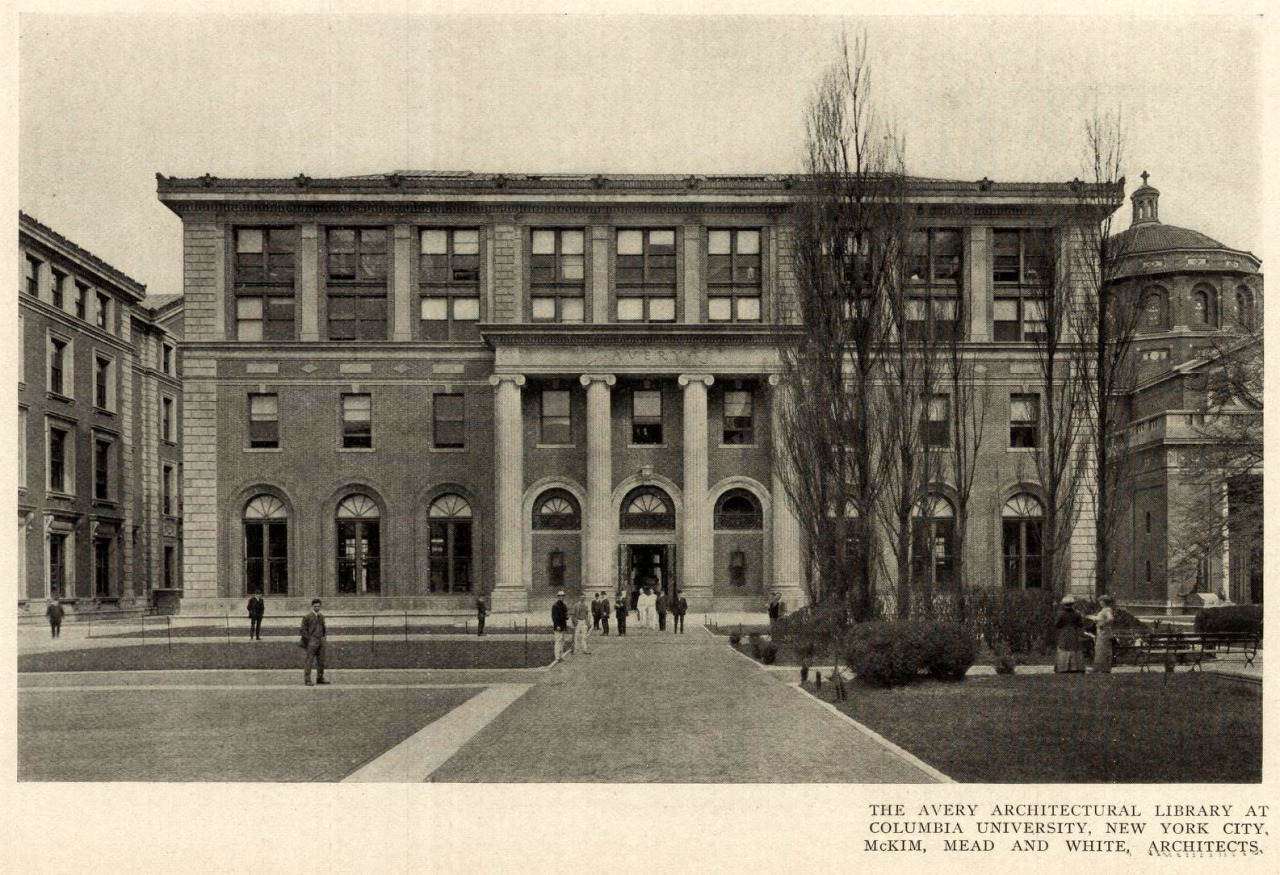 The Avery Architectural & Fine Arts Library is located in Avery Hall on the Morningside Heights campus of Columbia University in New York City. Serving Columbia's Graduate School of Architecture, Planning and Preservation and the Department of Art History and Archaeology, Avery Library collects books and periodicals in architecture, historic preservation, art history, painting, sculpture, graphic and decorative arts, city planning, real estate, and archaeology, as well as archival materials primarily documenting 19th- and 20th-century American architects and architecture. Its impressive collection includes the first Western printed book on architecture, De re aedificatoria, 1485, by Leone Battista Alberti.



African Centre for Cities, University of Cape Town, Cape Town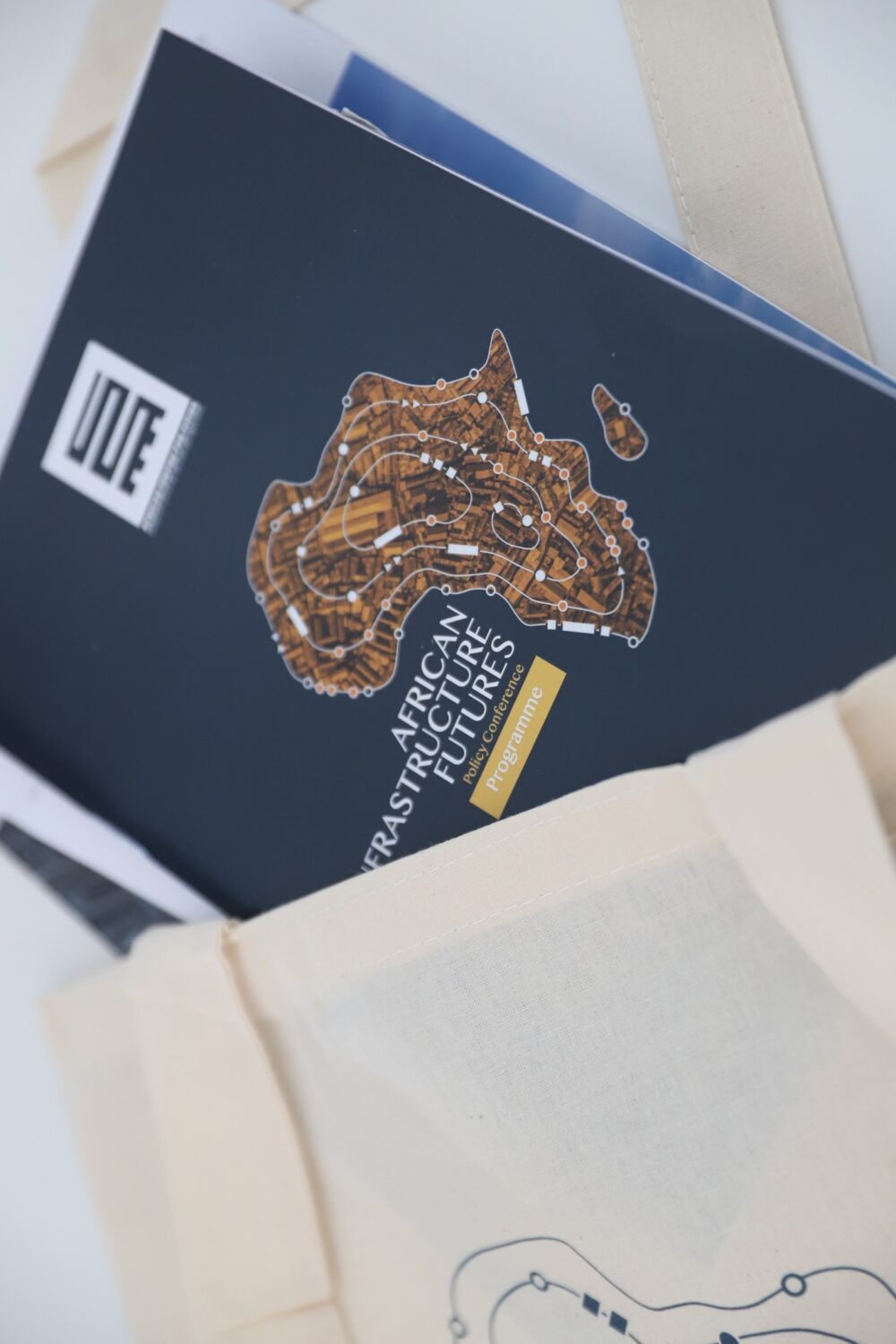 Given that 95% of urban growth between now and 2050 will take place in Africa and Asia, the so-called global South must take the lead in exploring and theorising emergent forms of urbanity. The African Centre for Cities (ACC) is a research and teaching programme located at the University of Cape Town in South Africa. The ACC was established in 2007 and focuses on understanding the dynamics and challenges of urbanisation in African cities. The Centre brings together researchers and practitioners from various fields to conduct interdisciplinary research on urban issues in Africa, including urban planning, housing, transportation, governance, and social justice. The Centre's research aims to inform policies and practices that can improve the lives of people living in urban areas.



Sir John Soane's Museum Research Library & Archive, London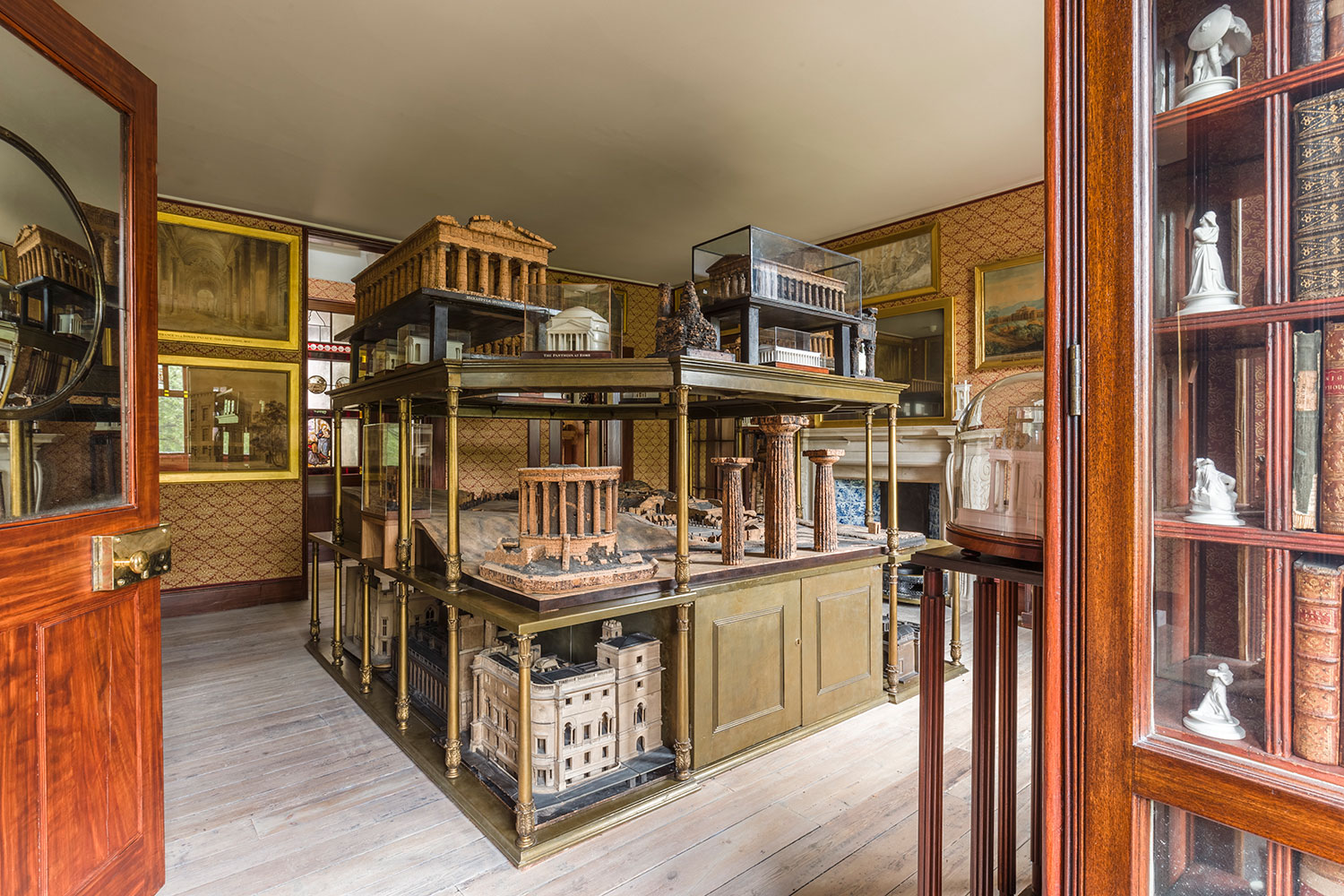 Located in Holborn, Sir John Soane's Museum was the former home of the neo-classical architect Sir John Soane, who designed and lived in the house from 1792 until his death in 1837. Gathered from around the world, the museum contains Soane's collection of art, antiquities, and architectural models, including ancient Roman and Egyptian artefacts. The property's Research Library & Archive houses the English architect's collection of 30,000 architectural drawings and 7,000 books, along with a small working library of modern books and information files on Soane, Robert Adam and other related architects.



Tokyo Institute of Technology Library, Tokyo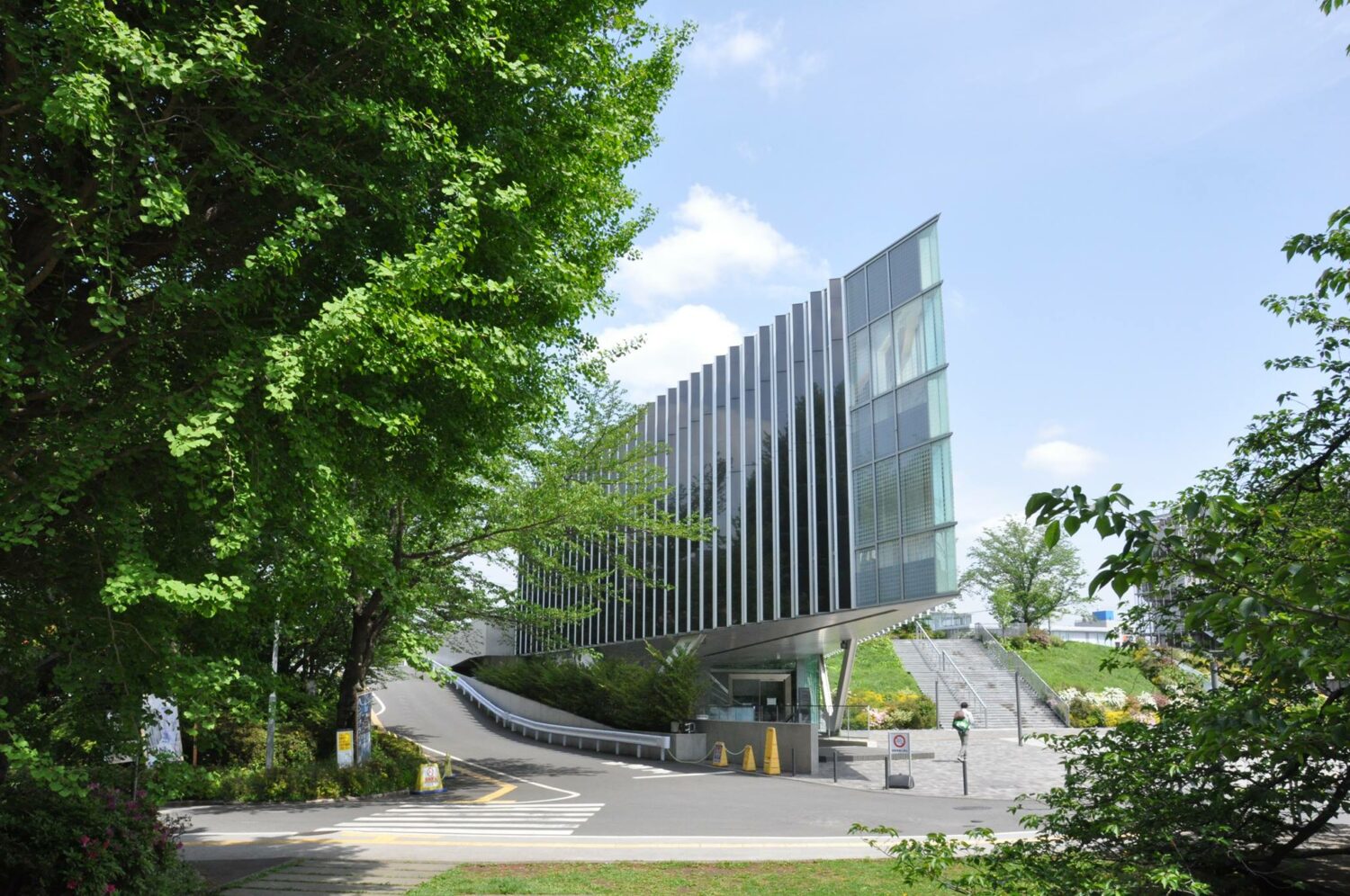 The Tokyo Institute of Technology Library was established in 1929 and has since grown to become one of the largest academic libraries in Japan. It houses a vast collection of printed and digital materials, including books, journals, periodicals, technical reports, and electronic resources. The holdings cover a wide range of subject areas, with a particular focus on engineering, architecture, science and technology. In addition to its extensive collection of reading materials, the Tokyo Institute of Technology Library also provides a range of services to support research and learning, such as reference and research assistance, interlibrary loans, and document delivery.



Biblioteca Vasconcelos, Mexico City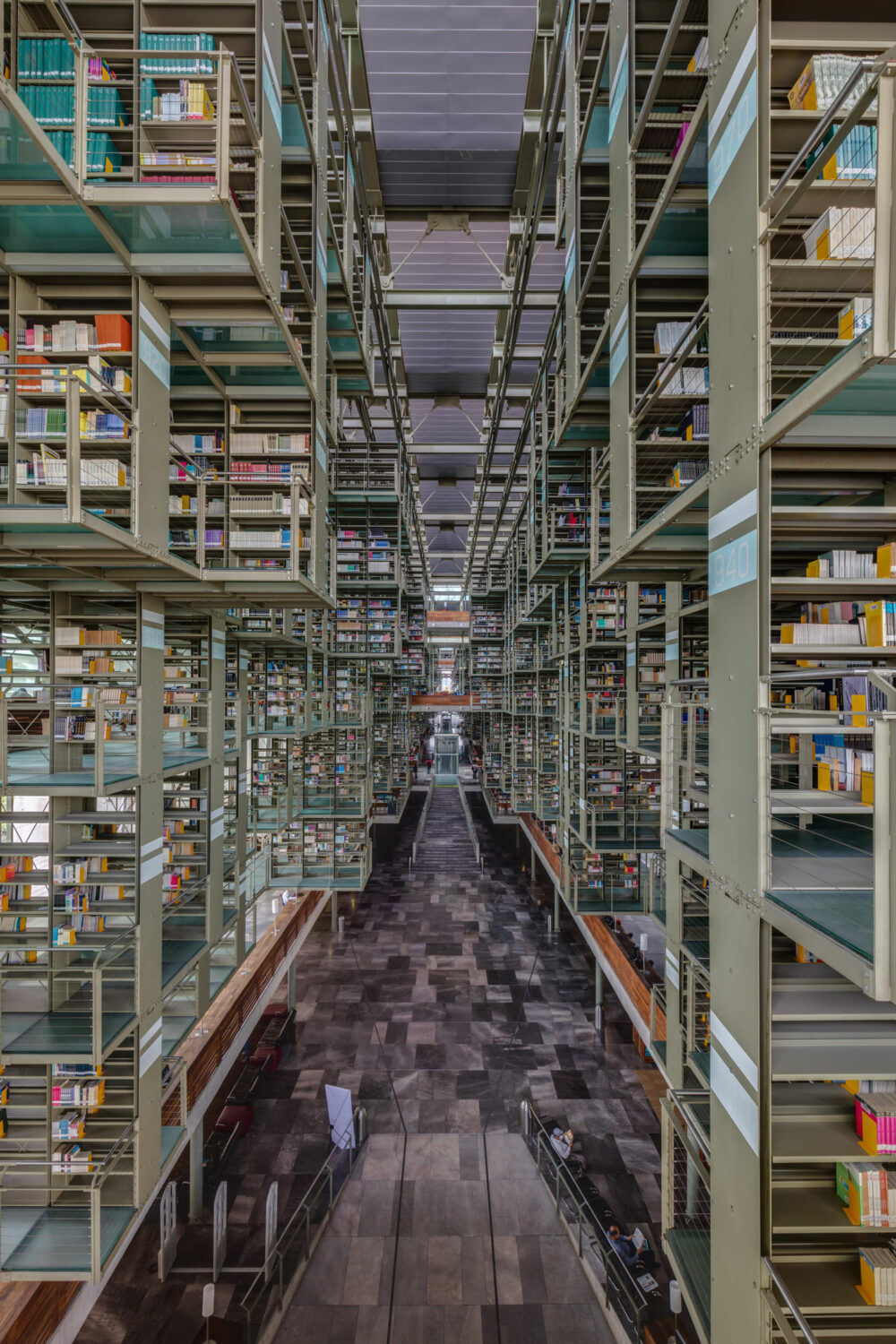 Biblioteca Vasconcelos, located in Mexico City, is named after José Vasconcelos, a philosopher, politician, and former presidential candidate who was instrumental in the creation of the library. The building was designed by Mexican architect Alberto Kalach and opened in 2006. Biblioteca Vasconcelos is known for its striking architecture, which includes large, open spaces, concrete and steel structures, and extensive use of natural light. The library houses over 600,000 books and has a number of specialised collections, including sections which focus on architecture, poetry, anthropology and art. The library also has a number of exhibitions and cultural events throughout the year, including concerts, book fairs, and readings.
Architecture & Design Collections, University of California, Santa Barbara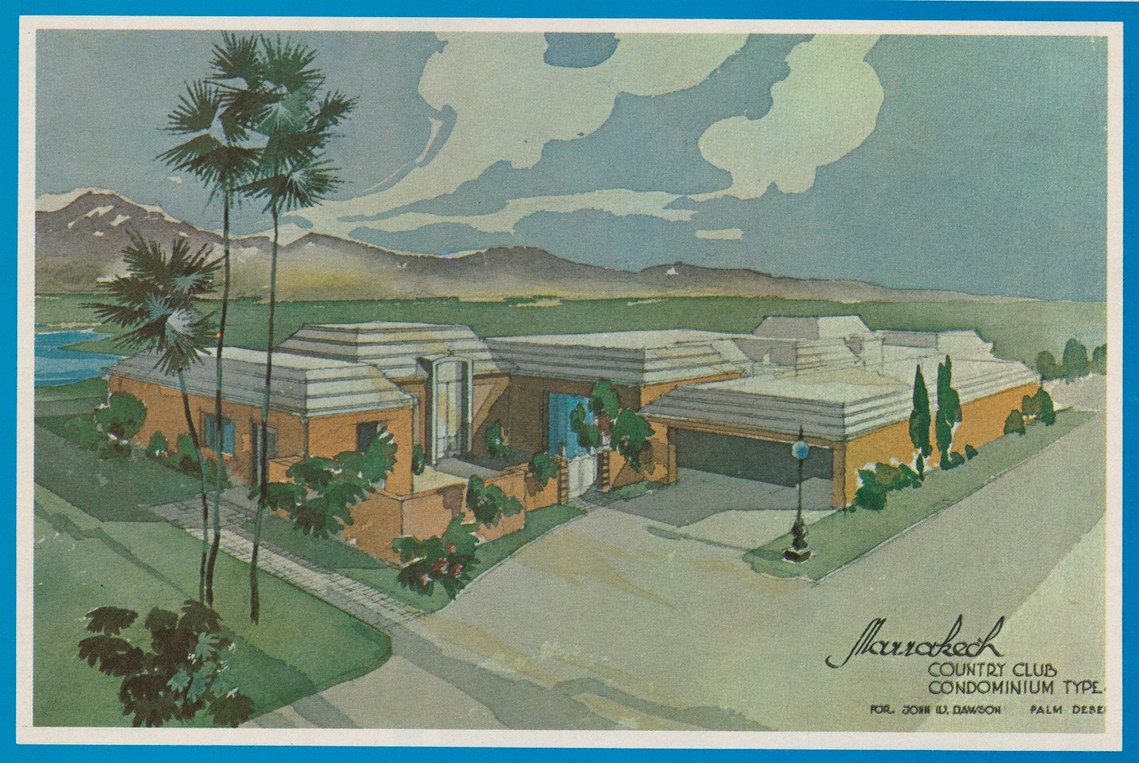 The Architecture & Design Collection was established by David Gebhard in 1963 and has grown to become one of the most significant architectural archives in North America. The archive comprises nearly 2,000,000 drawings, along with papers, photographs, models, decorative objects, and furniture, among other materials. The collection includes works by well-known architects such as Robert Stacy-Judd, Irving Gill, and George Washington Smith, as well as many lesser-known architects, designers, and firms. It also features archives of design movements and organisations, including the archives of the Eames Office and the Southern California Chapter of the American Institute of Architects. The collection is available for research and study by scholars, students, as well as the general public.



Bartlett Library, University College London, London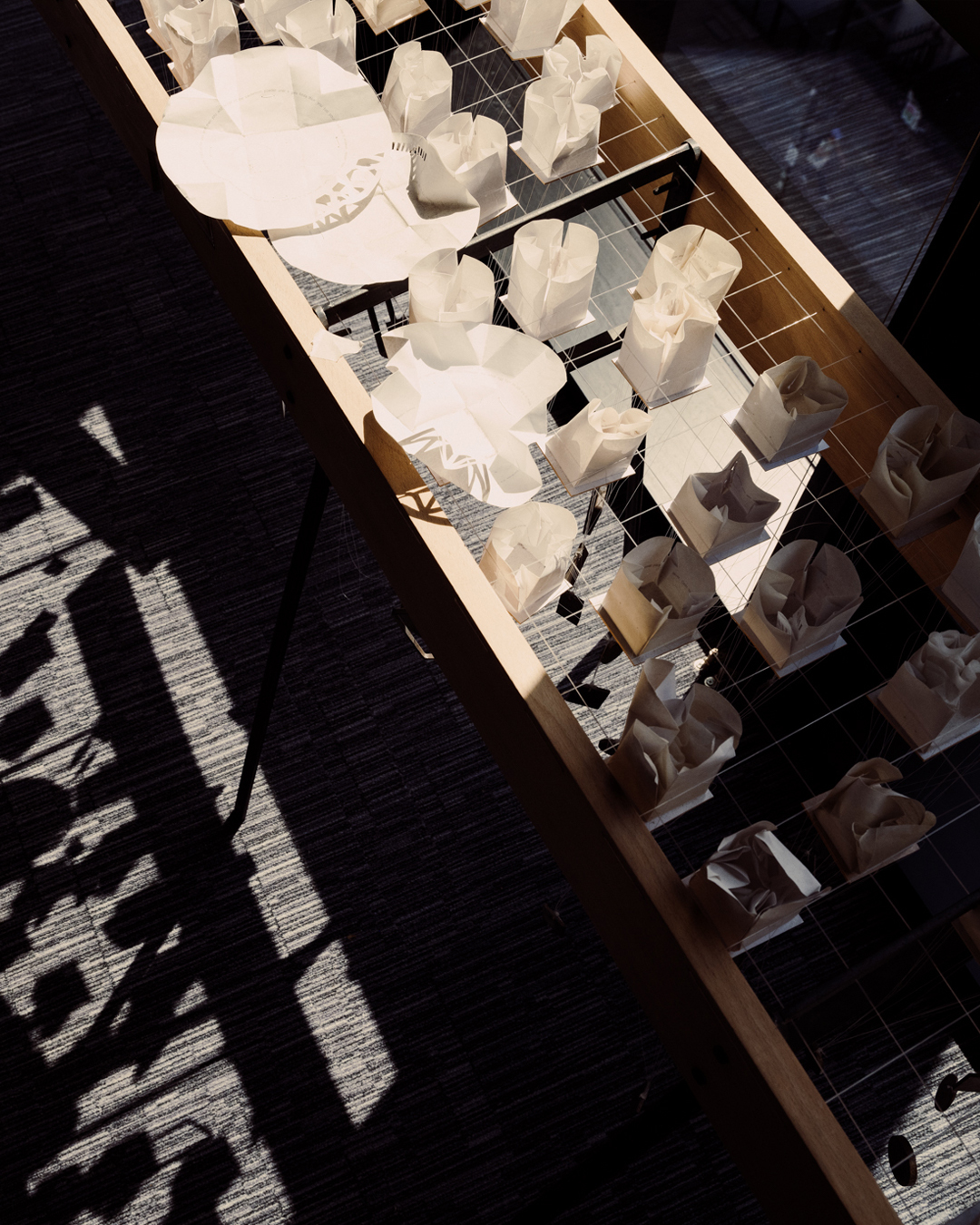 Hawkins\Brown, a British architecture firm, was in charge of renovating and equipping The Bartlett Library's current location on the ground floor of Central House on Upper Woburn Place in Bloomsbury. The library's collection of over 30,000 books and periodicals on architecture has been permanently moved to this academic centre. The design opened up the floor space, allowing for 700 linear meters of new bookshelves, study areas for more than 60 students, a central information desk, and dedicated offices for library staff. The library's identity is created by a large, specially crafted display wall made of birch plexiwood with coral and pale blue accents. Vitra desks and study pods provide students with private study spaces that complement the classical interior of the 1930s building.



Feature image: TCDC