Gaetano Pesce On Optimism, Storytelling & Collaborating With Bottega Veneta
Pioneering Italian architect, designer and artist, Gaetano Pesce, is known for his humanist approach, expanding notions of Modernism with radical imperfection and warmth. With a career spanning seven decades, Pesce is an iconoclastic figure who refuses to be confined to a single category. His constant experimentation and avoidance of repetition are evident in his numerous public and private works worldwide, spanning architecture, urban planning, interior, industrial and exhibition design. Following a commission given to Pesce by Bottega Veneta's creative director Matthieu Blazy to create a site-specific work as a space for the house's Summer '23 show, the dialogue now continues. This time situated in the brand's Montenapoleone store, Pesce created a unique installation called Vieni a Vedere (Come and See) during Salone del Mobile. The immersive work frames a series of handcrafted bags conceived by Pesce.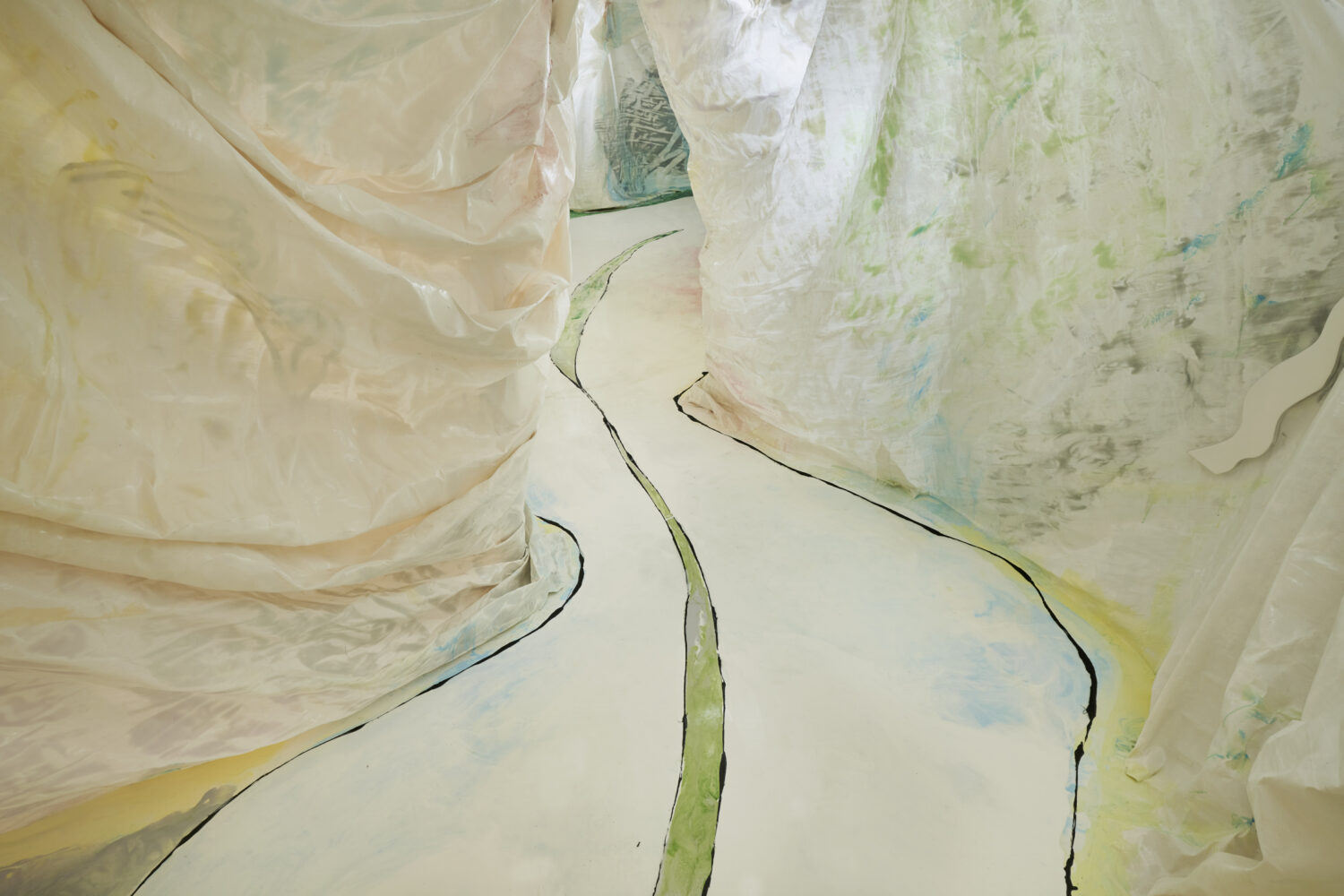 Offering insight into the thinking behind these collaboratively made pieces, which have been produced in a very limited edition, Pesce tells Something Curated: "There is a capacity to realise anything at Bottega Veneta and this bag opens up a way to express future design. The design of the future has to be figurative and it has to communicate – such an object has to tell a story." Embracing figuration and narratives of the personal rather than the purely functional, Pesce's bags are uninhibitedly whimsical both in terms of craft and concept. Pesce expands: "This is my first design of a bag and it is figurative – two mountains with a sunrise or a sunset behind. I wanted a bag with an optimistic view." Based on natural landscapes, the handbags echo his early life in Italy growing up near the mountains in Este, and the prairies of America, a reflection of where he lives today.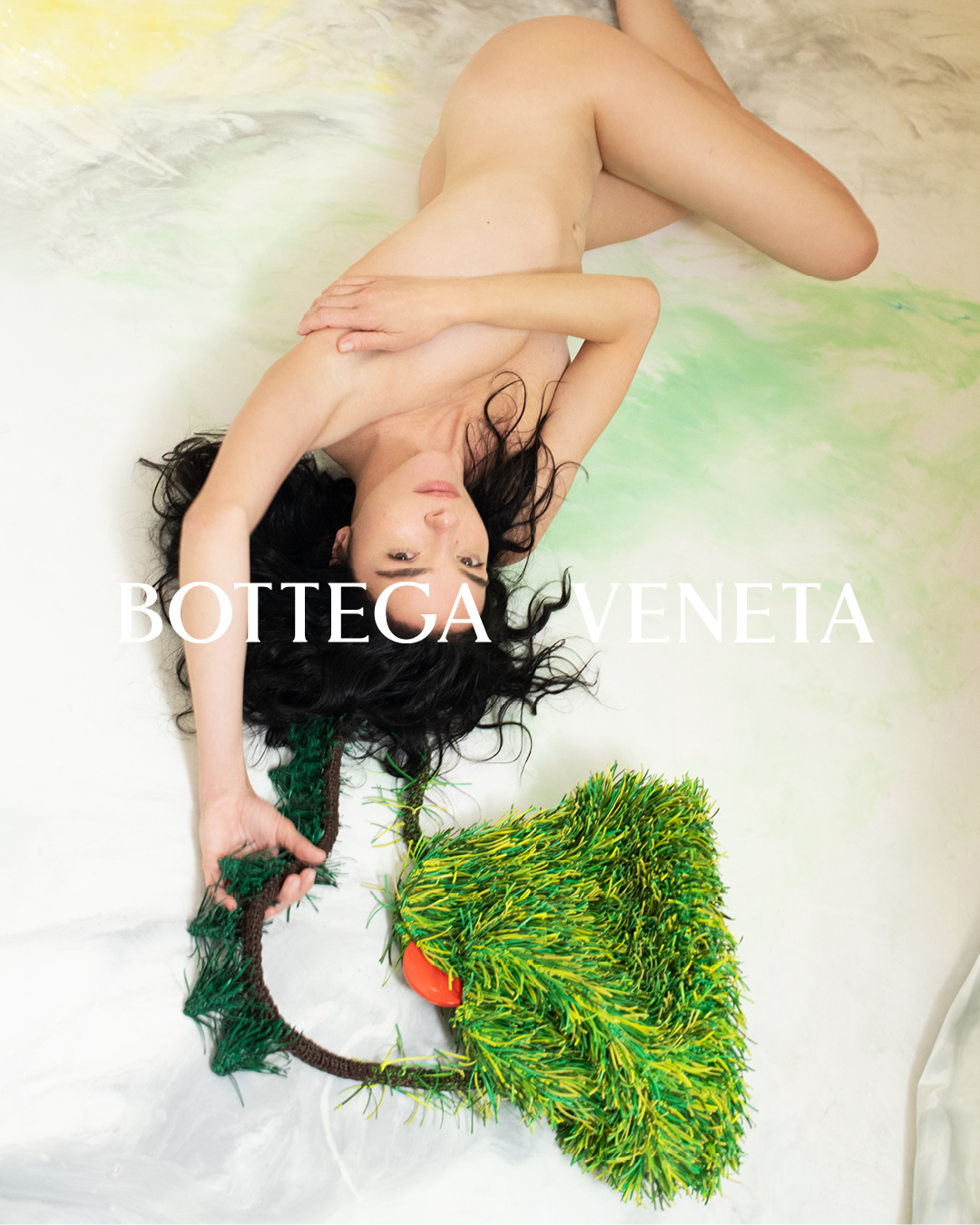 Pesce explains to SC: "Having a figurative design is very important – people pay attention and follow a big company in such a way. I want people to express something in what they do – to express the self and their identity, to not only follow function and utility through design." Realised by Bottega Veneta's leather artisans, the brand's signature Intrecciato is utilised in a completely new way according to Pesce's sketches. The smooth mountains and the grassy prairies are reflected in the unique, intensely handcrafted techniques to joyful effect. Each glossy Intrecciato bag is individually painted with an airbrush to resemble Pesce's watercolour rendering with respect to the mountains in nappa leather. A meticulous crochet technique is employed for the prairies in seven shades of green calf and lamb leathers, evoking lush grasses.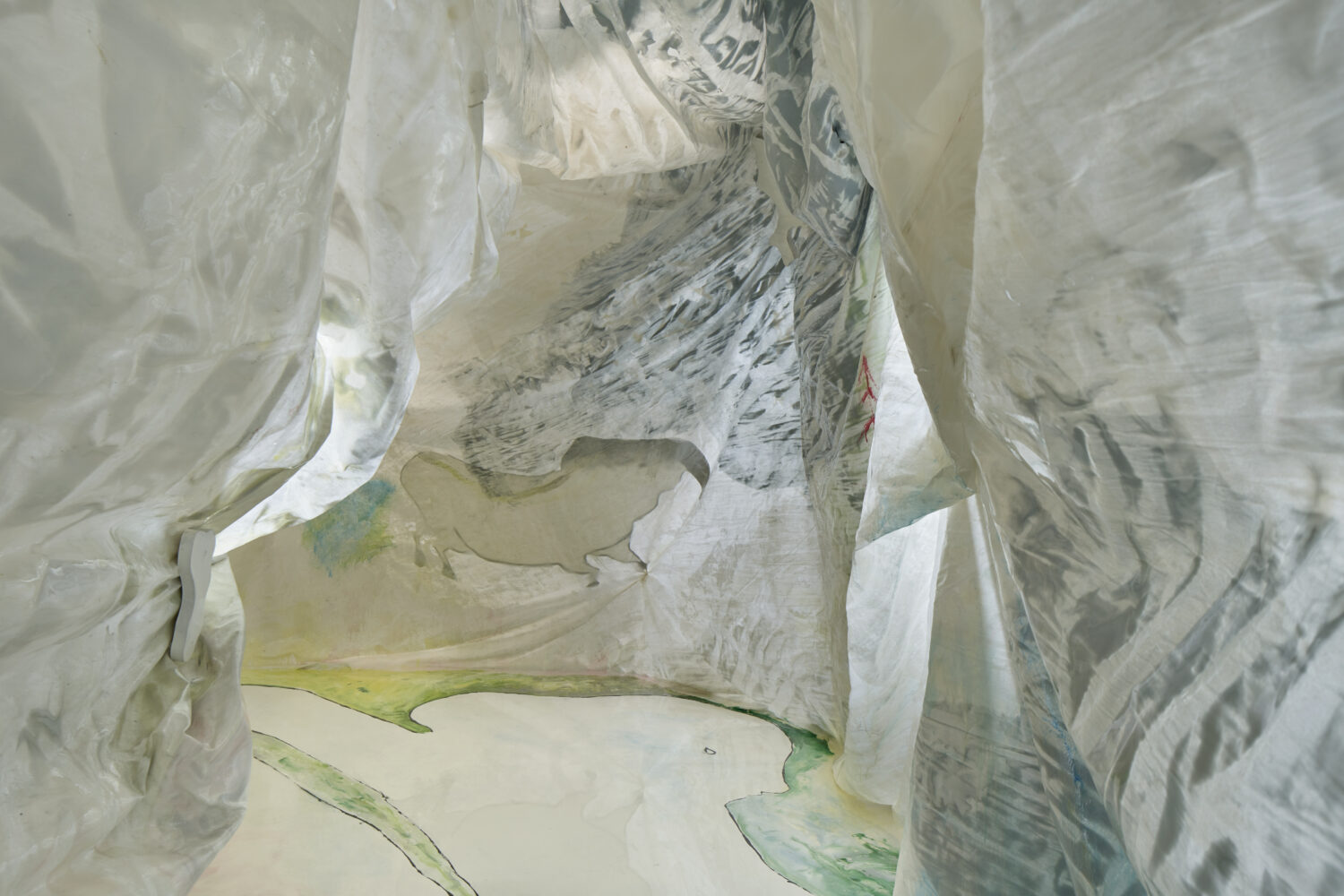 Pesce frequently incorporates sculptural elements into his unconventional architecture, blurring the lines between art and function through unexpected spatial interventions. Traversing the entirety of the Milan store, the immersive installation made for Bottega Veneta utilises resin and fabric to create a multi-sensory experience that the visitor navigates through. On the idea for the space, Pesce notes: "The space in which we present the bags is a grotto. It is narrow and is walked through one by one, whether it is underground or above, you find a way through. What you are actually walking through is the outline of a figure shooting for a basket. He represents almost a victory – it is not clear whether it goes in. In this case, the victory is discovery, the discovery of the language of representation. It is about opening new ways for design."



Feature image: Courtesy Bottega Veneta