The Homoerotic Art Pioneer Inspired By Asian & African Mythology
Born in 1945 in the Tōkai region of Japan, Sadao Hasegawa is best known for his radical contributions to homoerotic art. His creations stand out for their meticulous intricacy, fantastical backdrops, and the skilful fusion of components from diverse artistic traditions, including Japanese, Balinese, Thai, Tibetan Buddhist, African, and Indian influences. While Hasegawa's main focus lay in portraying the male physique, his pieces frequently intertwined intense sexual motifs, encompassing aspects like bondage and sadomasochism, bolstered by potent mystical and spiritual undertones. Initiating his artistic journey at a young age, Hasegawa drew early inspiration from Tom of Finland's work, shaping his portrayal of men. Fervently exploring the world, his art absorbed the essence of encountered cultures. With time, and following his travels to South Asia in his early twenties in particular, varied global influences gradually overshadowed the European ones that had shaped the art of his youth.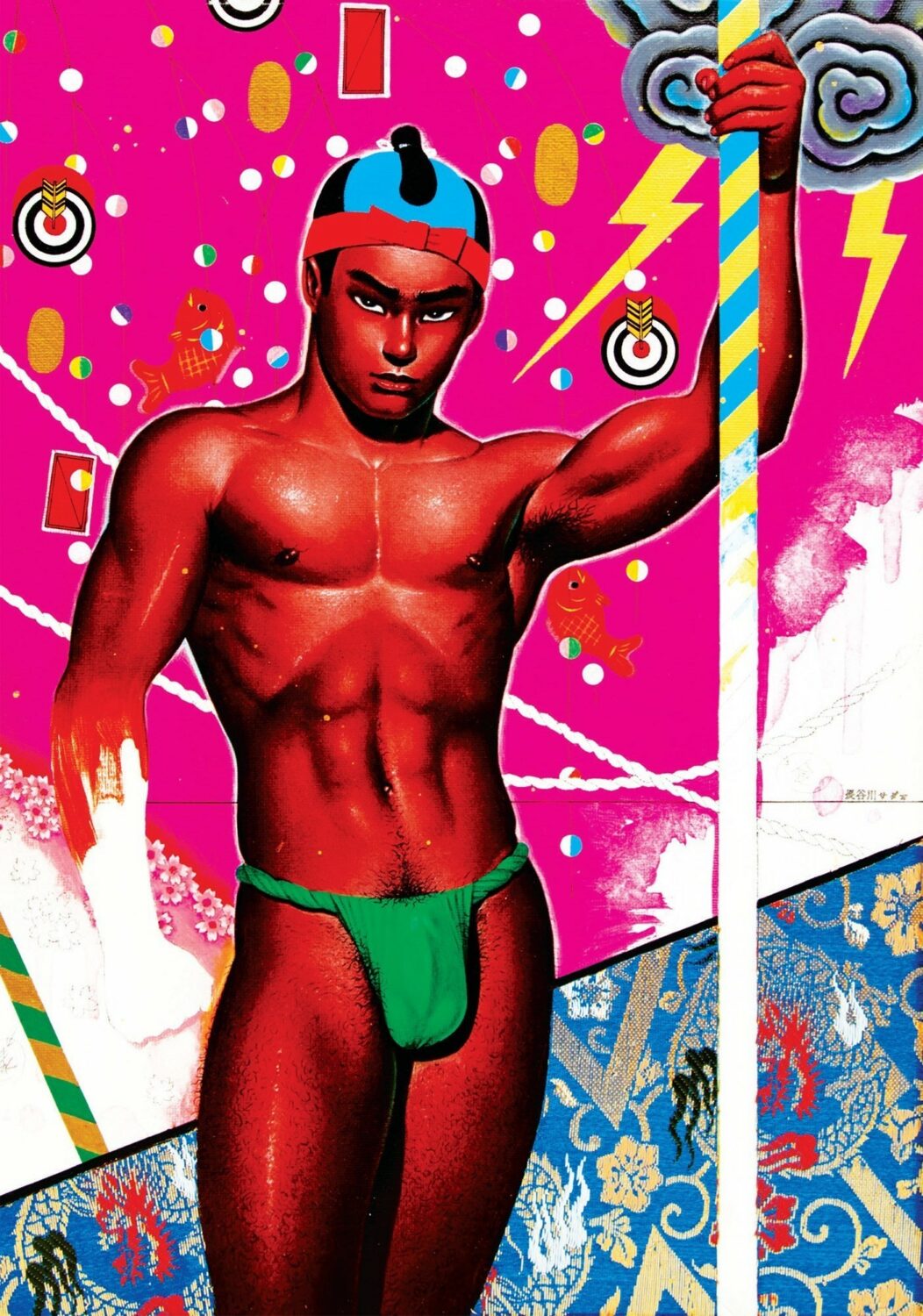 Primarily featured in queer and underground magazines, Hasegawa earned acclaim for his adeptness at seamlessly merging cultures and traditions in his artworks. His inaugural solo exhibition, titled Sadao Hasegawa's Alchemism: Meditation for 1973, took place in Tokyo, Japan. The show spotlighted a collection of oil paintings, collages, and sculptures. Despite achieving some success in Japan, Hasegawa staunchly declined offers to showcase his creations on a global stage, rejecting various offers. This resolute stance, coupled with his untimely demise, has curtailed the broader dissemination of his work. While not in the realm of obscurity, his name lacks the frequent mention bestowed upon peers like Tom of Finland. Following his self-inflicted passing in November 1999, his family contemplated discarding his archives. However, a discovered note implored that all he had created be donated to Tokyo's Gallery Naruyama. Alongside this message rested a portrait of author, poet and playwright, Yukio Mishima, forever connecting the two's legacies.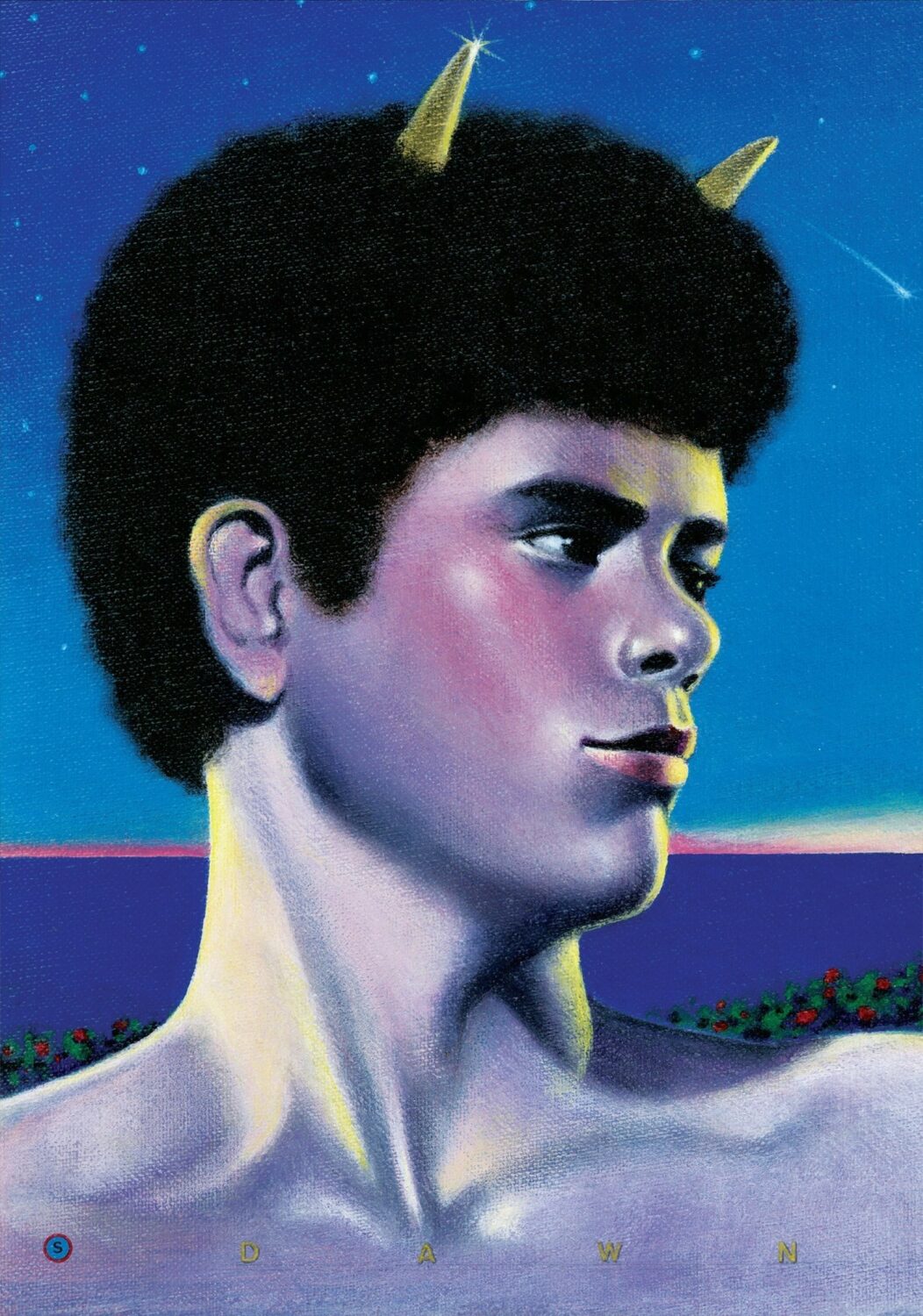 Alongside their comparable demises, the portrait sparked extensive discourse on whether Hasegawa's end echoed Mishima's. Mishima, an accomplished writer, was repeatedly considered for the Nobel Prize in Literature. His semi-autobiographical writings delved into themes of sexuality from his vantage as a homosexual man, resonating with Hasegawa. In 1958, Mishima agreed to an arranged marriage, leading to the birth of two children, all the while frequenting gay bars and engaging in same-sex relationships. While Mishima ostensibly framed his suicide as a political gesture, his underlying apprehension toward aging and the perceived wane of his physical allure might have played a role in his choice. It was believed that Mashima held the conviction that he had attained the zenith of his physical state, prompting his decision to conclude his life. Some scholars posit that Hasegawa harboured a similar sentiment regarding his artistic output.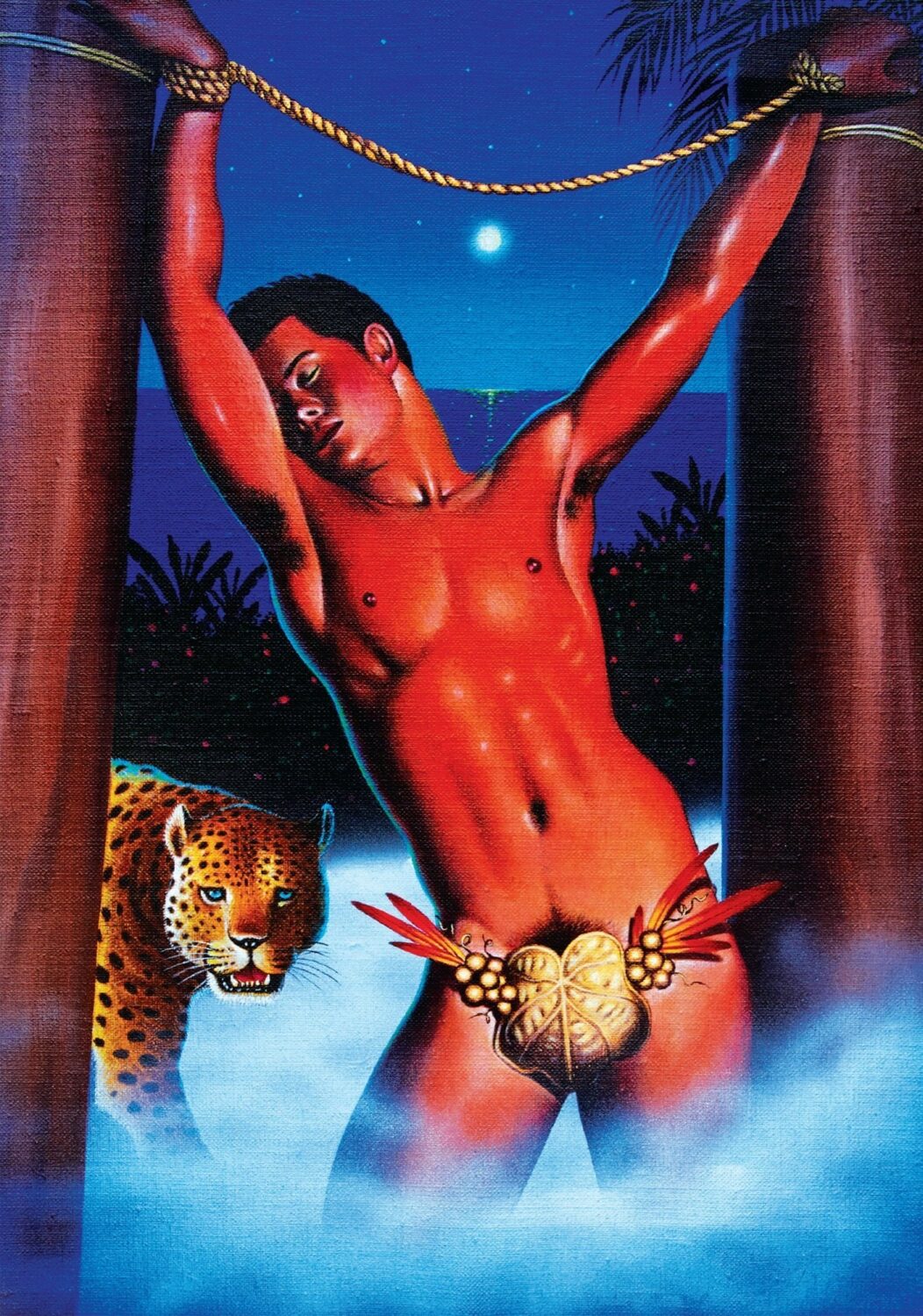 Today, Hasegawa holds a distinguished position as a forerunner of homoerotic art within Japan, championing one of few non-European perspectives in the modern genre. Bungaku Itō, the visionary founder of Japan's first gay magazine, Barazoku, hailed Hasegawa's art as transcending the realm of pornography, evoking the essence of Buddhist artistry. Nevertheless, Hasegawa's artistic creations have remained relatively concealed. However, a compilation of his magazine works titled Sadao Hasegawa: Paintings and Drawings emerged from the British publisher Gay Men's Press in 1990. A more comprehensive monograph, Paradise Visions, saw the light of day in 1996 through Kochi Studio's domestic publication in Japan. And more recently, in 2022, Baron Books, the cult UK-based publisher, unveiled an inaugural posthumous monograph, delving into Hasegawa's seldom-seen archives.



Feature image: © Sadao Hasegawa / Baron Books