Egyptian Palestinian artist Samo Shalaby grew up between Cairo and Dubai before pursuing his artistic education at Central Saint Martins in London. Exploring fields such as stage design, costume, and jewellery during his studies, Shalaby began integrating codes of theatre into his work. His artistic explorations traverse styles of antiquity, surrealism, and the grotesque, filtered through a contemporary and personal lens. His work embodies an inherent fascination with blurring the boundaries between identity, culture, and fashion, often through dichotomous narratives that lurk behind beautiful facades. Combining a range of aesthetics and motifs from various decades, the artist crafts new worlds that are familiar yet far away. Whether on camera or canvas, symbolism and storytelling are crucial elements for conjuring his vision. Shalaby recently participated in the Open Palm artist-in-residence programme at Palm Heights in Grand Cayman, following in the footsteps of artists Precious Okoyomon, Tyler Mitchell and Kenturah Davis, among others. To learn more about his experience and the project, Dante's Dream, he created during his time on the island, Something Curated spoke with the artist.



Something Curated: Can you give us some insight into your background and journey to artmaking?
Samo Shalaby: Art has been an integral part of my life's journey, steering the course since an early age. I grew up in a creative environment, with both my mother and aunt being artists, and I was immersed in a world of artistic expression from the start. Nourishing my creative side, I was always painting, drawing, and creating sets with things I would find around the house, dressing myself up in whatever I could find. These formative experiences ignited a passion within me and laid the foundation for my artistic path.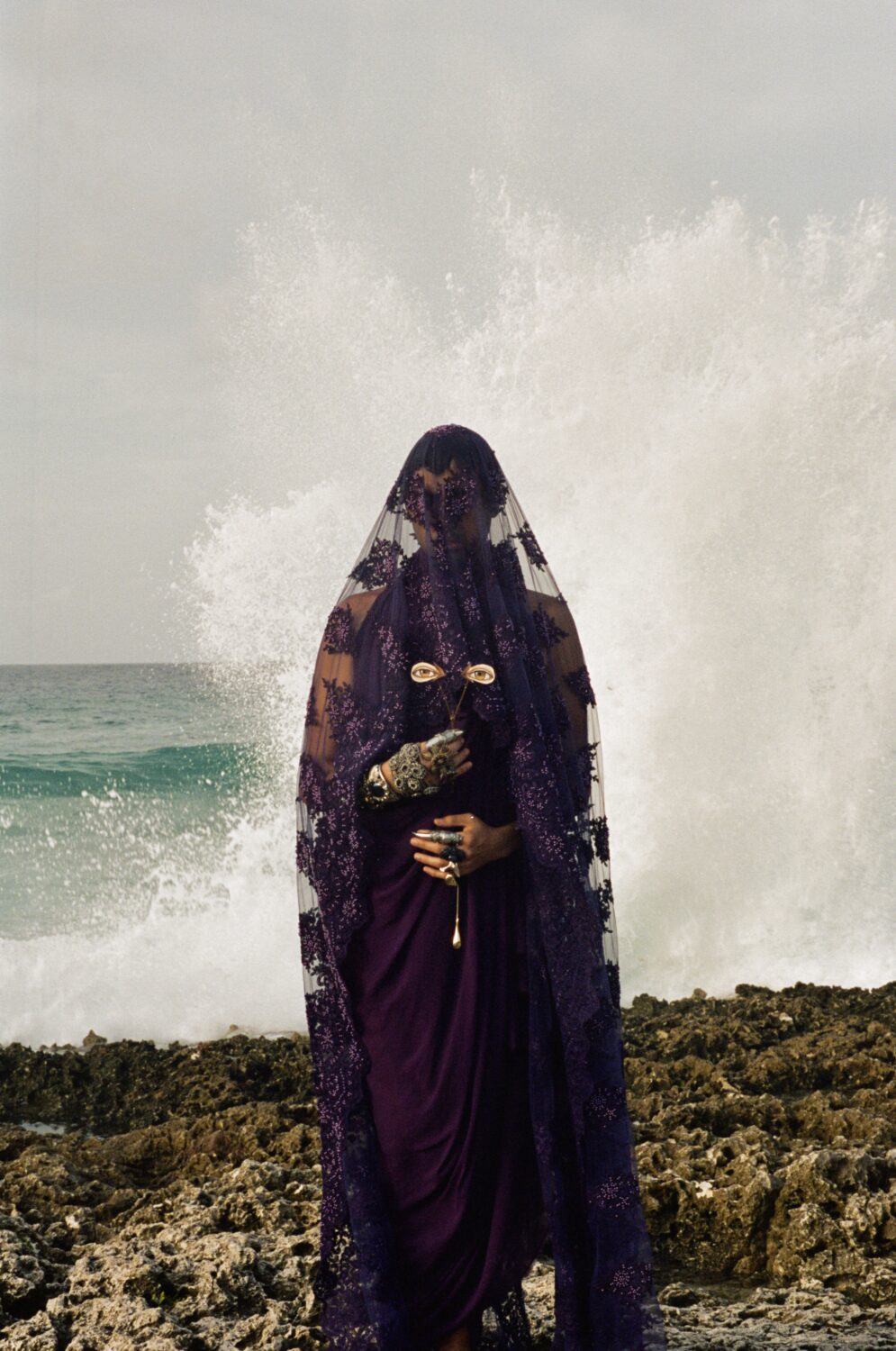 SC: Tell us about your experience as an artist-in-residence at Palm Heights.
SS: My best friend Zeina Aref and I annually collaborate on a self-portrait photography project. Our familiarity with one another allows us to authentically capture moments of personal evolution through the interplay of costumes and storytelling. This year, the residency enabled us to transcend the confines of our usual spaces, propelling us into the wilderness of Grand Cayman. Navigating this uncharted territory presented its own set of challenges, but also opportunities for raw innovation. The experience was a whirlwind of creativity, marked by fast-paced moments and beautiful chaotic energy. With individual artistic visions, we supported each other in seizing those fleeting, otherworldly shots, immortalising a special moment in time. Our collaboration demanded meticulous choices in terms of locations, compositions, styling, and storytelling. This process ensured that the final artworks encapsulated the essence of our journey and our goals to begin with.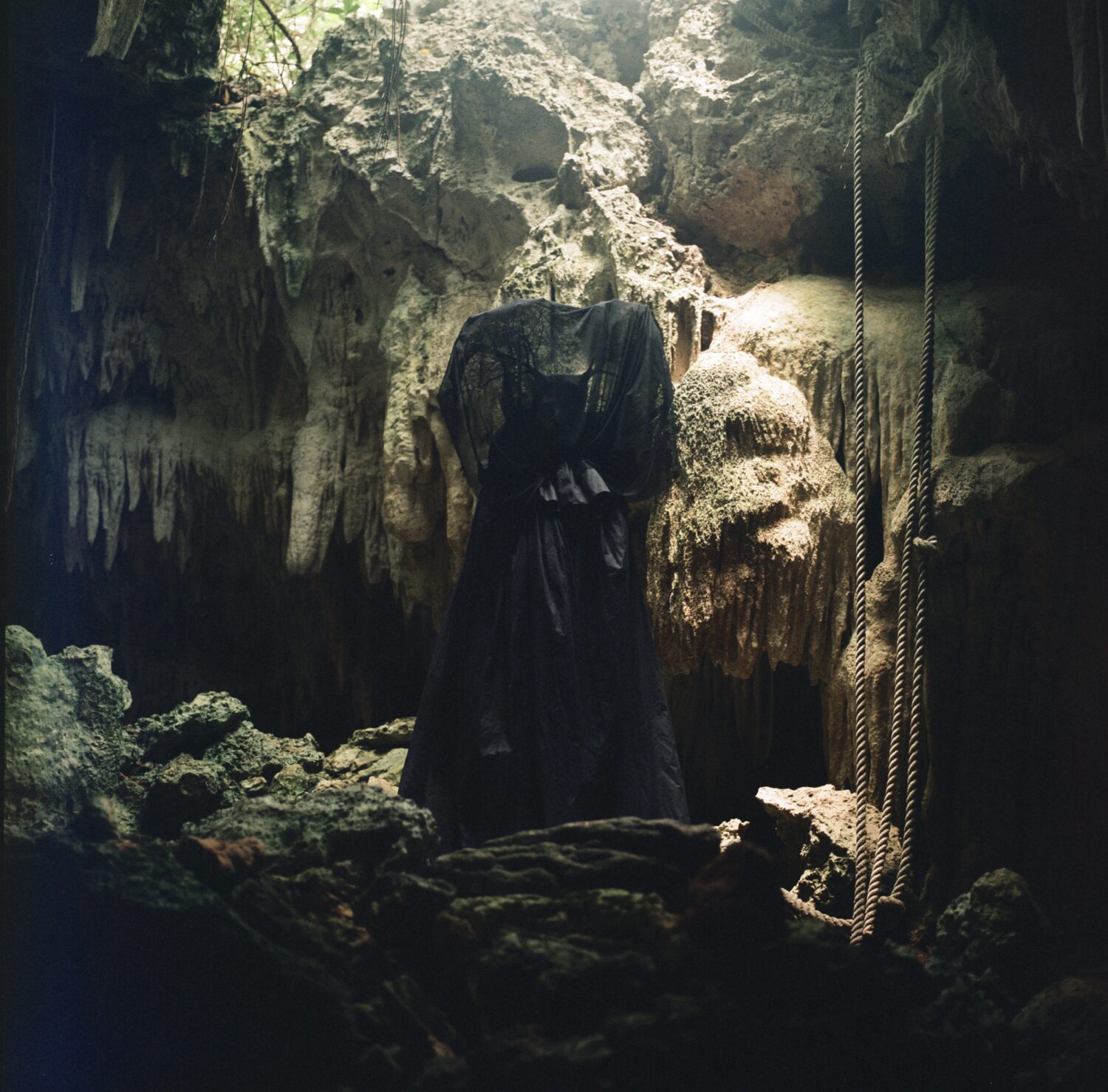 SC: How was the project Dante's Dream born?
SS: In my research phase prior to the residency, I stumbled upon a remarkable historical site known as "Hell," a geological wonder that resembled a scene right out of a Hieronymus Bosch vision. It's the last place you would think of finding in such a divine landscape. Contrasted with the Cayman crystal caves, resembling Gustave Doré's 1855 illustrations for Dante's Divine Comedy, the whole concept hit me like a brick. Dante's journey through Paradise, Purgatory, and Hell was my main inspiration for this project. He travels through all the realms just to find himself in the end, exemplifying the voyage of life. Aiming to capture the essence of the epic poem through a fragmented fever dream, I took excerpts and characters from the classical tale and aimed to reinvent them through a contemporary lens. I wanted it to feel painterly and poetic in every shot, ethereally emotive and mysterious.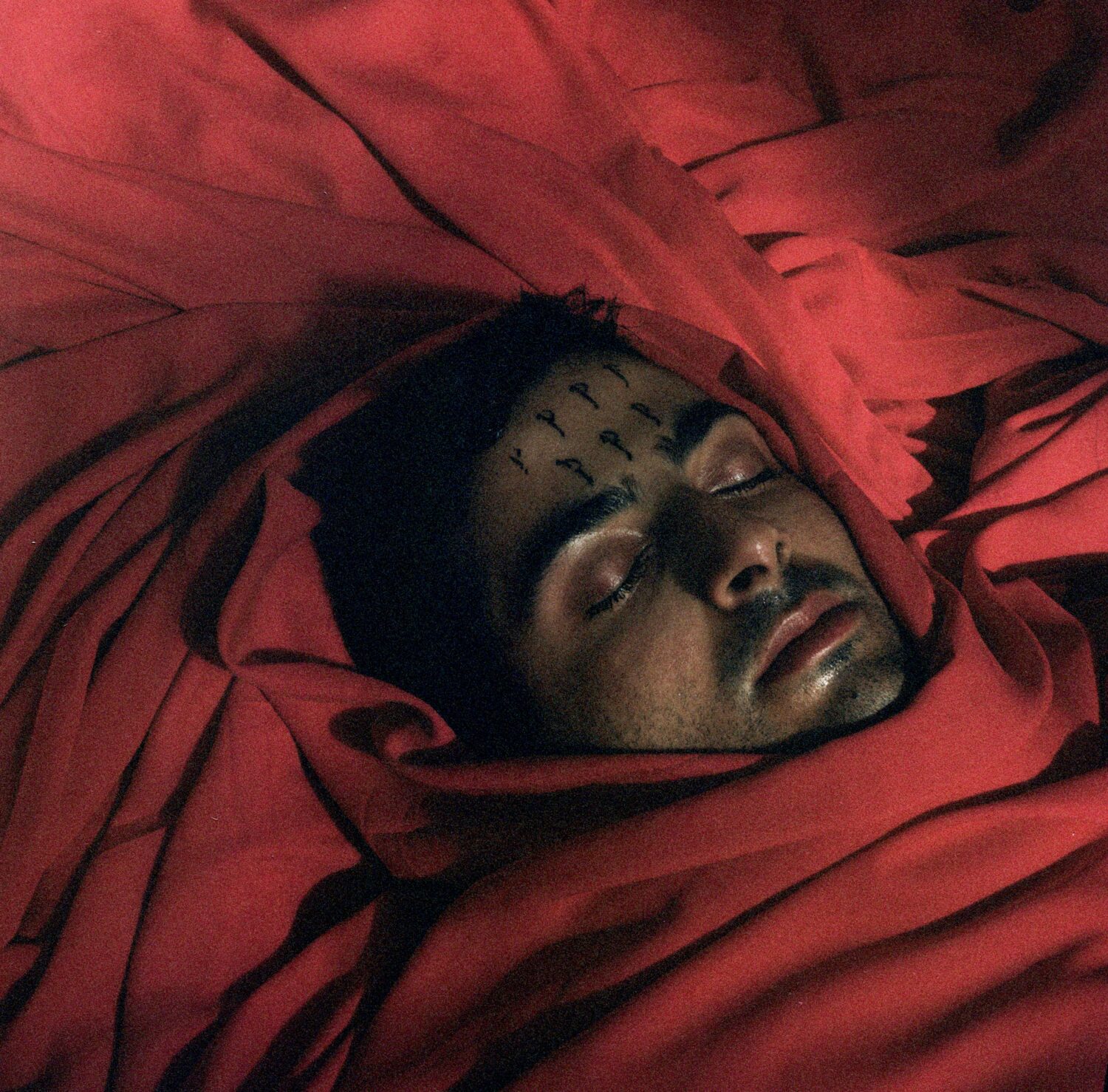 SC: Could you expand further on the impact the island's landscapes had on your work?
SS: The island's expansive and diverse scenery encapsulates nature's bold and bleak balance between opposites. Chaos and beauty, life and death, good and evil, and primarily, Heaven and Hell. This dichotomy of opposites resonated deeply with the themes I explored. The islands serve as a tangible representation of this duality, reflecting both the beauty and the shadows of human history. This resonance strongly influenced my creative process. The island's landscapes transport us to a timeless era, free from today's disruptions. Amid these painterly panoramas, I felt humbled, reminding me of our small place in the vast universe.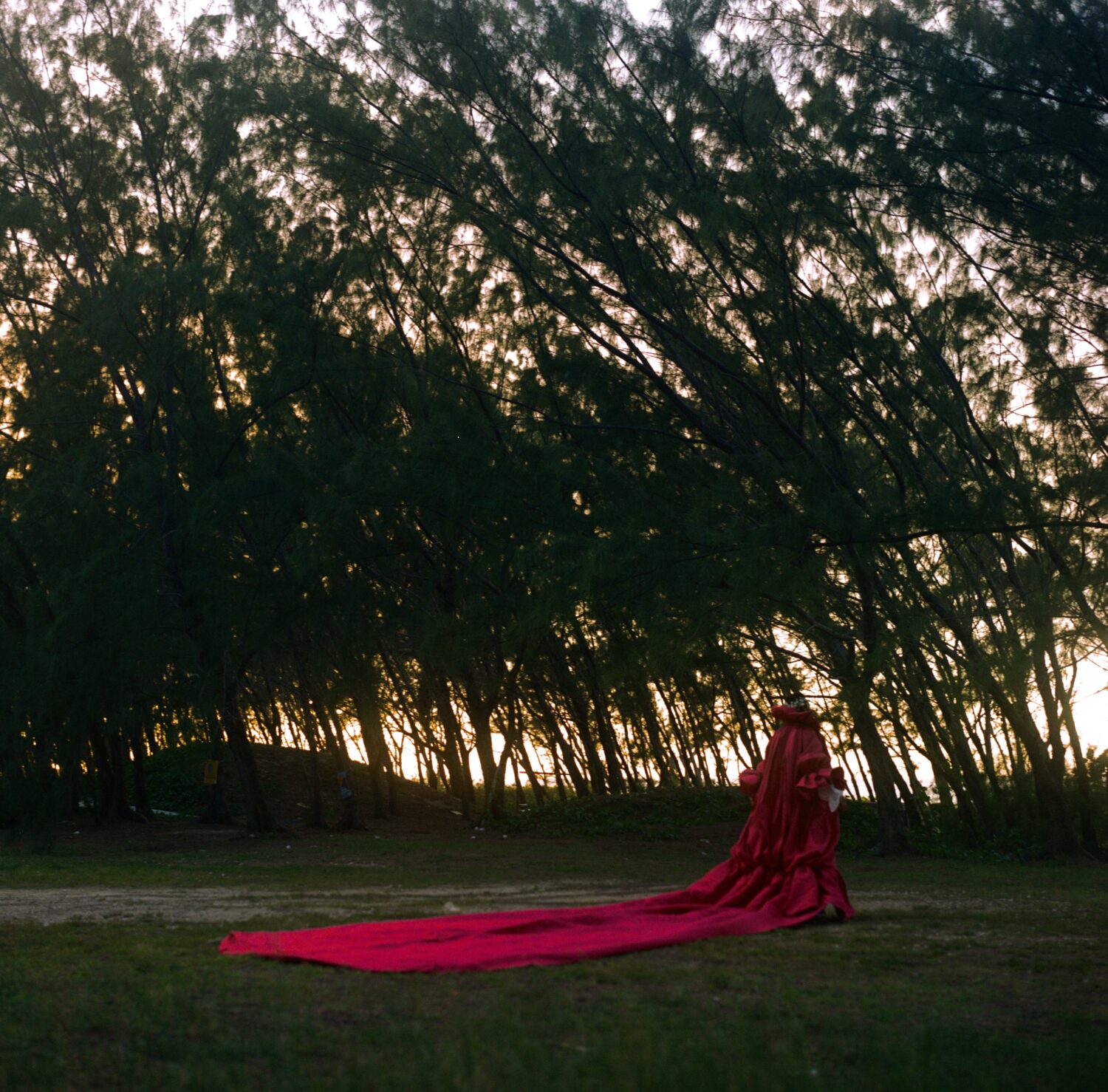 SC: What was the thinking behind the costuming, in particular, your collaboration with Yasmine Hawa?
SS: Costuming is a pivotal aspect of my artistic expression, imbuing narratives and symbolism through colour, design, and shape. One definitive vision I had even before the residency was the "Dante Cape." This particular creation drew inspiration from the dramatic aesthetics of Eiko Ishioka's work in Bram Stoker's Dracula (1992) and Alexander McQueen's A/W 2008 collection. We reimagined Dante's classic red hue and modernised his silhouette while infusing historical and romantic elements for a fairy tale touch. I brought my sketches to designer Yasmina Hawa to help me bring this vision to life. The original concept featured a 20-metre train, but for practical issues, we had to shorten it without compromising its impact. The final iteration perfectly encompassed the energy I was looking to portray through Dante. For accessories and all the other characters, Zeina and I crafted items from natural materials found on the island, held together by heaps of hot glue. Draping played a crucial role in costume creation, allowing us to artfully style fabrics with safety pins until the desired effect was achieved. We practiced the draping at home but most of the time we relied on spontaneity on location.



Project by Samo Shalaby
Photography and videography in collaboration with Zeina Aref
The Dante Cape by Yasmine Hawa
All accessories and other garments by Zeina Aref and Samo Shalaby
With special thanks to Palm Heights and Something Curated