Now living and working in London, US-born, Ireland-raised singer-songwriter and producer Cosha is emerging from a chrysalis state. Her debut album, Mt. Pleasant, released in 2021 in collaboration with producers Rostam Batmangalij, Emile Haynie, and Korless, explored themes of desire, comfort, and love. Drawing inspiration from her Irish and African heritage, the critically acclaimed project resonated deeply within the creative underground, capturing the attention of both fellow musicians and tastemakers alike, including Björk and Arca. With an upcoming body of work on the horizon, Cosha's next chapter promises an intimate journey characterised by resilience, self-reflection and optimism. It symbolises a process of dismantling in order to become whole again, extending an invitation to embrace both the body and mind while celebrating the diverse stages of renewal and personal growth. To learn more about Cosha's latest work, her process, and the brand new release, Sun Back, with its glistening visuals that dropped today, Something Curated spoke with the talented musician.


Something Curated: Can you give us some insight into your background and journey to making music?
Cosha: Music making has its own language, and if you learn it the most natural way, like how a baby would learn, you start with the aural. For me, this was Ashanti's debut album, lots of Beyoncé, singing with my mom, and non-stop steering wheel drumming from my dad. Then came the oral, and songwriters like my godmother Imani, Lianne La Havas, and Joni Mitchell who inspired me to write my first songs. And finally, the grammar. This began in the form of Björk, MIA, Sade, and George Michael, and it hasn't ended yet; I'm still here, happily curious, discovering, and learning.
SC: Tell us about the new music; how would you describe the sonic direction you're moving in?
C: The sonic direction is influenced by the emotional charge. Emotionally, it's about navigating change, embracing it, and learning not to fear it; it's lyrically triumphant, vulnerable, and romantic; it rhythmically pays homage to all the grooves that moved me gently through this era; and overall, it's a soundtrack for anyone who needs a little encouragement when the road gets rocky.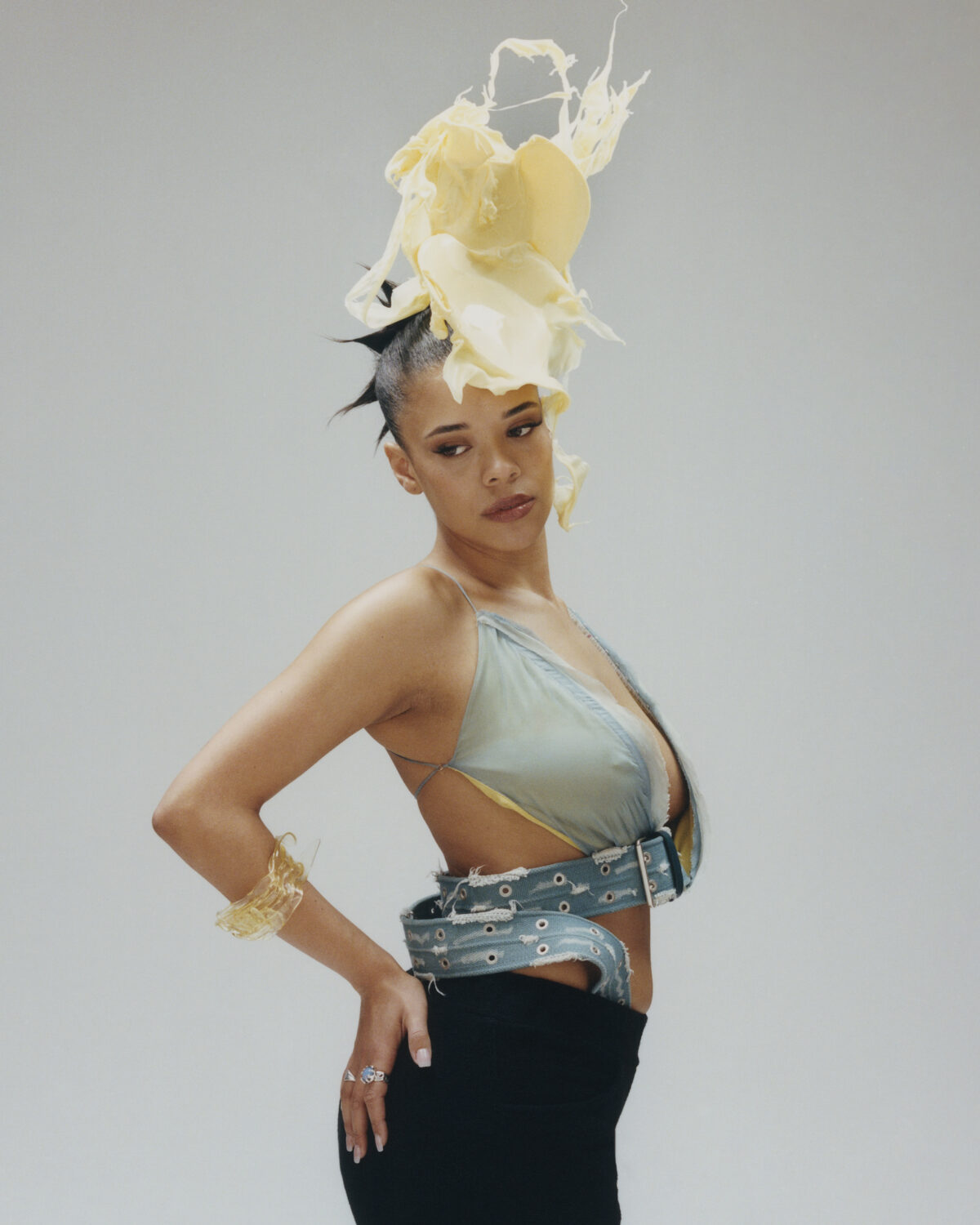 SC: What was the inspiration for the Sun Back visuals?
C: The video aims to visually represent the themes of the song and to inspire these feelings in you as you watch. The themes being; peace of mind, liberation, and joy. It was shot and directed by Ekaterina Bazhenova Yamasaki in the desert in Arizona and styled by Hamish Wirgman. Three people, two cameras, one sun and a shared sense of freedom.
SC: Could you expand on your experience of collaborating with Vidar Logi on artwork?
C: Yes, happily. Vidar is one of the most talented people I've ever worked with; he knew exactly the shot he wanted to take, exactly how to achieve it, and exactly how to direct me toward getting there. With him, I felt comfortable and confident, and I trusted completely that the photos he took would be stunning. I'm forever grateful to him for seeing me so honestly, and it's an honour for me now to be able to call him one of my closest friends.


SC: What has been the biggest challenge for you in creating this new body of work?
C: Maintaining the drive within myself to see it all through to the end and get it done to the highest standard possible. I've done this whole project self-managed, self-funded, and fully independent. That means I've been a songwriter, producer, creative director, manager, booking agent, digital and physical marketing manager, etc. etc., everything, every day, mostly by myself. It's been a real struggle at times, but it's also been incredibly rewarding to realise the breadth of my resilience and to know that at the end of all this, I'll have made something I'm extremely proud to leave in the world.
SC: And aside from your music, what are you listening to these days?
C: Diego El Cigala, Bonga, Ceechyna, Rosalia, Solange, Witch Trials, Cruel Santino, Tirzah, Ojerime, Erika De Casier, Shygirl and Mura Masa, Junior H, James Massiah, SZA, Minikingz, Byron Messia, tendai, Moodyman, Eartheater, d savage, Everything but the girl, Dj sets by Hasani Hotsteppa, or Lil C or Drybabe or Kemar or Crystalmess.



Feature image: Cosha. Photo: Vidar Logi