Deep K Kailey is a cultural narrator and artistic director based in London; through exhibitions, editorials, films, and brand development, Kailey creates resonant visual languages. Most recently the Fashion Director of Tatler and Fashion Editor of Vogue India, her previous engagements include Dazed and Managing Director to Kim Jones. She has styled the likes of Anya Taylor Joy and Priyanka Chopra Jonas, and collaborated with renowned institutions such as Arnolfini and Ikon Gallery. In 2017, Kailey founded Without Shape Without Form (WSWF), a volunteer led arts organisation that fosters exchange and dialogue around art, spirituality and mental health through contemporary Sikh teachings. As part of London Design Festival (LDF), WSWF is co-curating the Arts Council-supported exhibition Unstruck Melody at the V&A from 16 September 2023. A collaboration with British-born Canadian artist Nirbhai (Nep) Singh Sidhu, the show presents works including textiles and film to encourage moments of self-reflection. Ahead of the project's launch and the commencement of LDF, Kailey shares with Something Curated her must-sees from the Festival's 2023 programme. The below are her words.



Unstruck Melody by Nirbhai (Nep) Singh Sidhu & Without Shape Without Form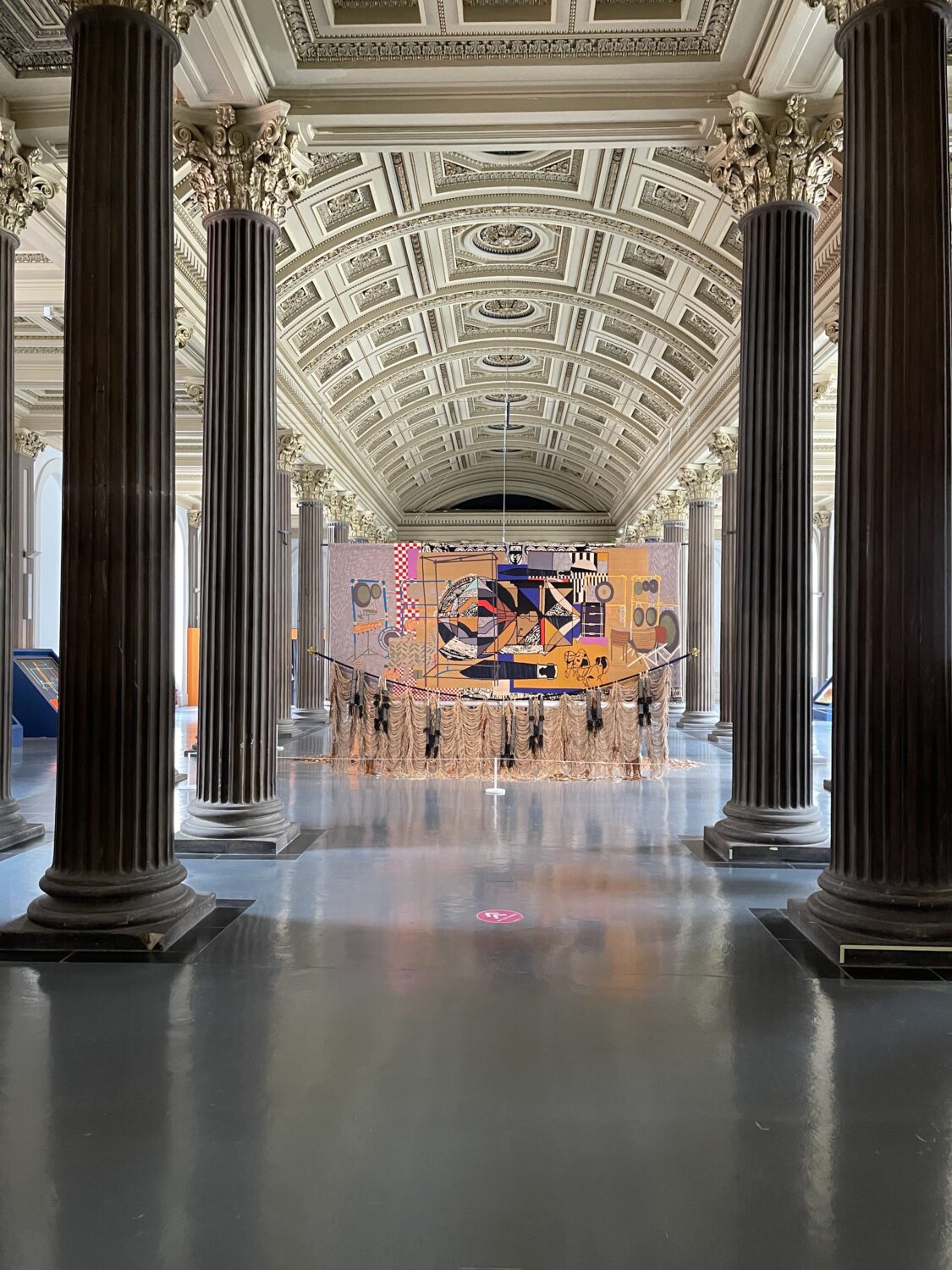 A collaboration between the interdisciplinary British-Canadian artist Nirbhai (Nep) Singh Sidhu and Without Shape Without Form, Unstruck Melody at V&A South Kensington is an installation that combines tapestry, paintings and film in order to explore the relationship between spirituality and self-expression. Using these diverse media as conduits for contemporary Sikh teaching and thought, the installation aims to steer visitors into moments of reflection and self-discovery. The balance of art and spirituality inherent in this exhibition resonates with my drive to examine boundary-pushing concepts that ignite introspection and inspire personal growth. Too often in today's world, we build our identities around what we do as opposed to who we are – Unstruck Melody is a refreshing call to redefine identity by our inherent selfhood, asking "What if you were more than just the things that you did?"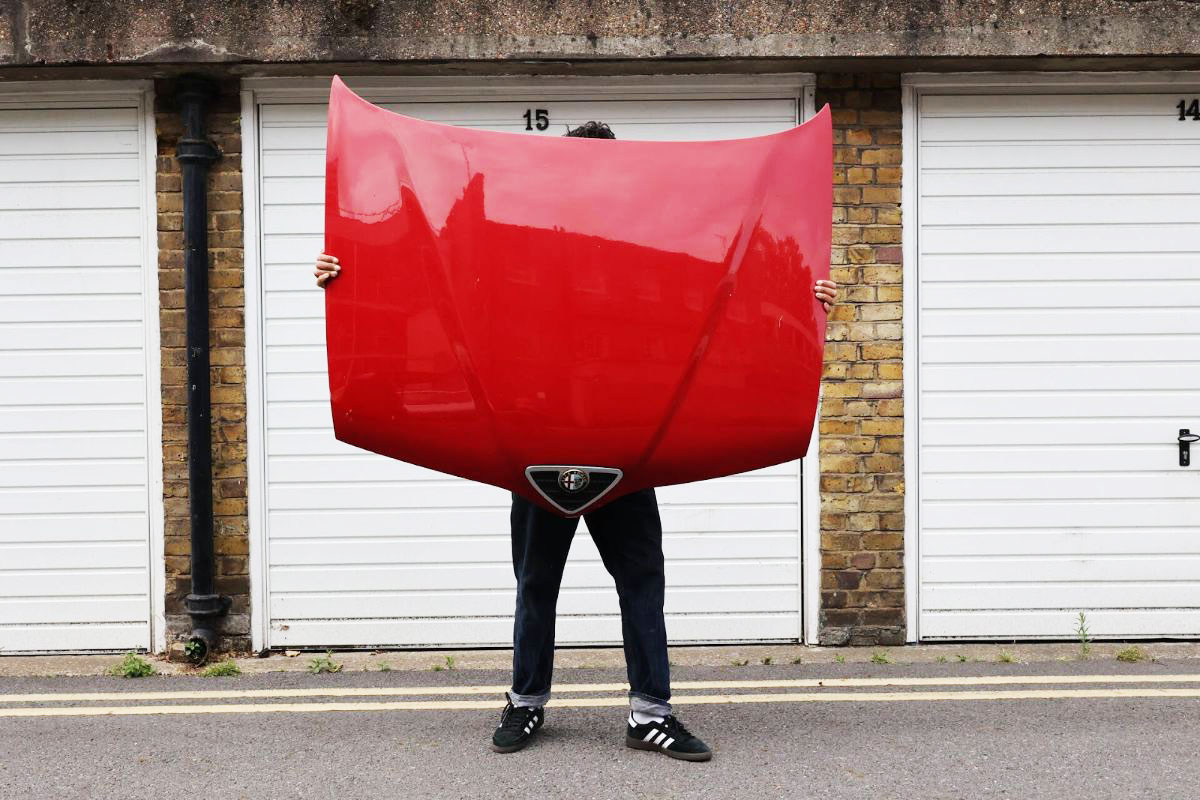 Also at the V&A, Andu Masebo's brilliantly inventive installation deconstructs a 25-year old Alfa Romeo Cloverleaf, transforming car parts into furniture and functional objects for the home. The exhibition is not only a case study in sustainable design practice, it is also a masterclass in storytelling, as Masebo weaves in human narratives drawn from the car's own history, from conversations with the vehicle's succession of owners over the course of its life on the road. For me, the process of transforming ordinary objects into meaningful art underlines the push and pull of creativity and utility. I love how Masebo thought-provokingly breathes new life into objects that would otherwise be scrapped, redefining our understanding of material possibility and  promoting both sustainability and emotional resonance.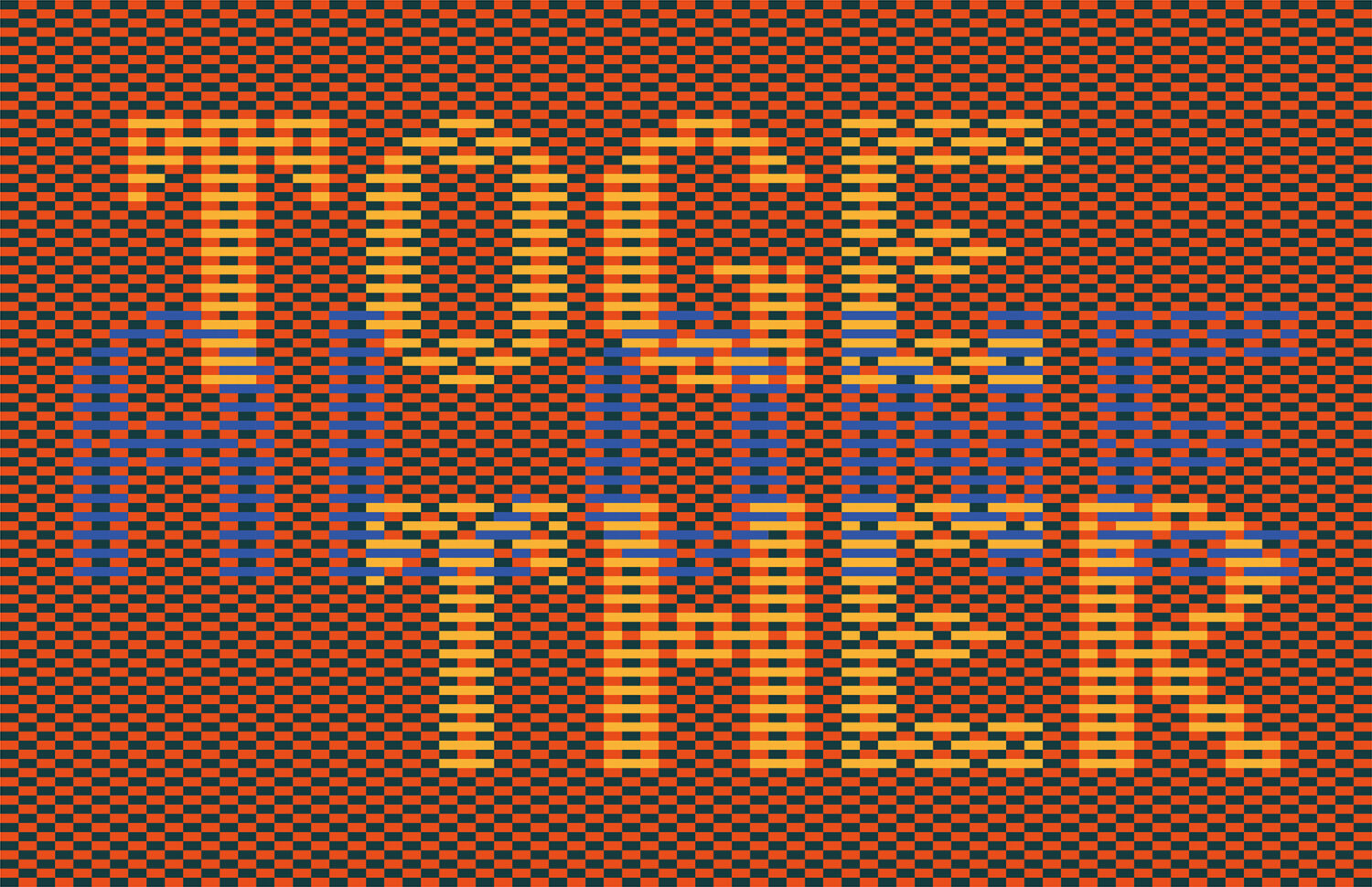 Brompton Design District's collaboration with the creativity-driven change network All in Awe at Egerton Gardens is a response to the theme "Conviviality – The Art of Living Together," curated by Jane Withers Studio. Created by All in Awe, the exhibition All Together tackles loneliness as a universal experience, supporting local charities Mind Kensington, Kensington & Chelsea Volunteer Centre, and Kensington and Chelsea Foundation. It fosters community engagement through collaborative creation and resident-led events during the festival, seeking both to raise awareness and nurture connection. I admire how All Together transcends art's conventional boundaries, engaging the community and addressing real societal challenges. It's a compelling example of how to combine a meaningful theme and a collaborative approach to create a space that resonates with people's emotions and shared experiences – and demonstrating the impactful role that art can play in the process.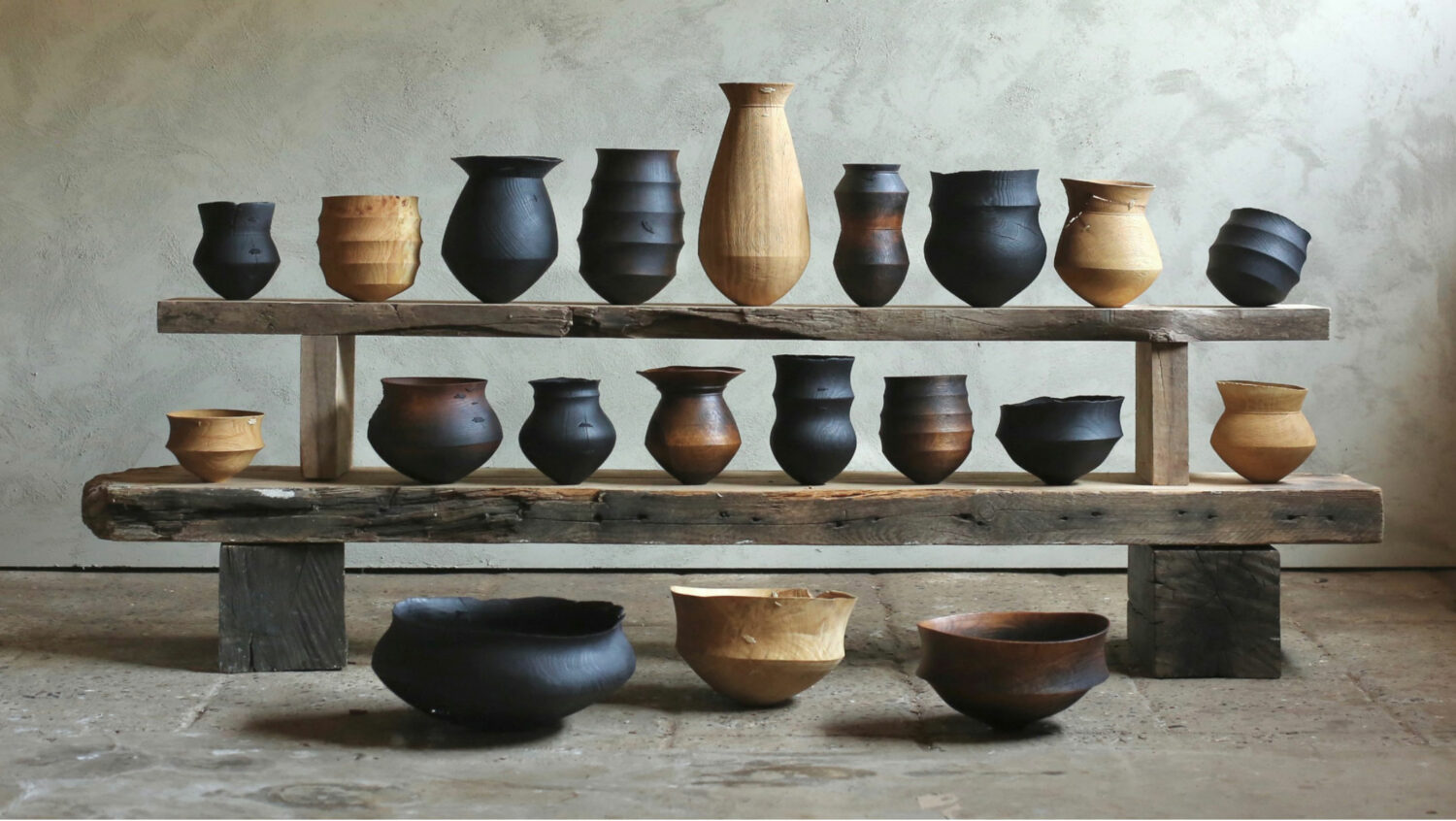 The New Craftsmen's Join, Assemble, Hold presents two crafted interiors – a drawing room and kitchen – each centring on a statement cabinet, complemented by a collection of hand-wrought objects that marries artistry with functionality, and imagination with craftsmanship. In the drawing room, ceramic artist Matthew Raw's Welcome Drinks Cabinet is a playfully tiled bar unit, paired with colourful glassware by Jochen Holz. In the kitchen, Bibbings & Hensby present the Nailed Pantry – a beautifully original piece of modern vernacular furniture laden with hand-carved pieces and vessels in turned wood by the likes of Max Bainbridge, Ash & Plumb, Darren Appiagyei, Takahashi McGil and Studio AMOS. The two statement cabinets invite us into a world of tactile works that echo the theme's spirit, evoking a sense of togetherness through skilful design. I'm intrigued by the way these creations transform domestic spaces into art-filled narratives. By spotlighting endangered basketry techniques and celebrating nature's beauty in sculptural pendants, the exhibition transcends mere aesthetics. Its celebration of heritage skills and sustainable materials, and the way it fosters a connection between people and objects is both encouraging and exciting.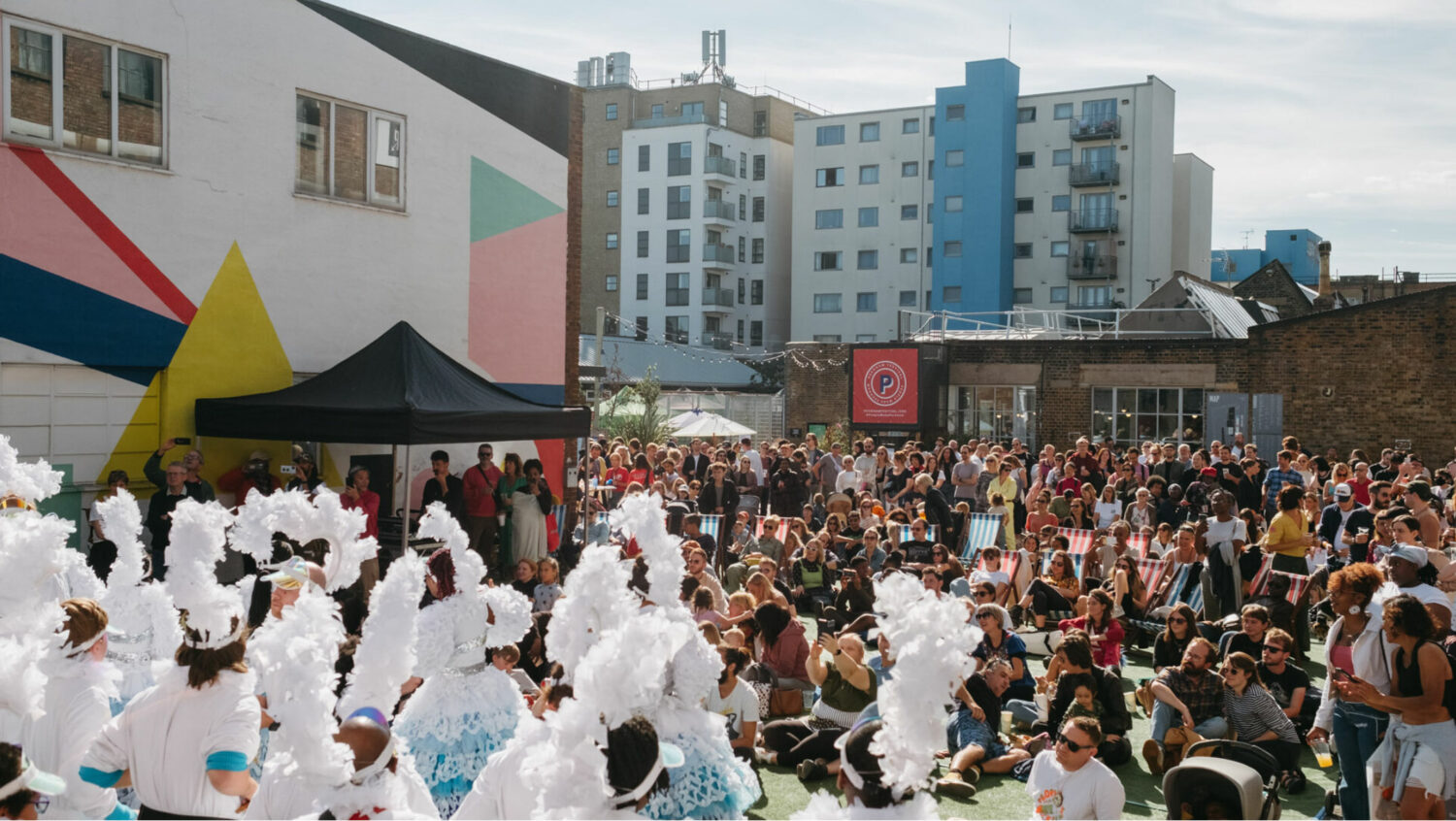 Peckham Festival, an annual hyper-local arts event, is a vibrant celebration of the district's cultural richness. Held on 15–17 September, it illuminates SE15's distinctiveness through a diverse array of art, music, performances, and workshops across various venues. Made in Peckham promises a unique chance to explore artists' studios, gaining insights into their creative processes, whereas the Community Hub fosters family engagement with talks and workshops. Art has a wonderful power to bring people closer together. I love artistic interventions connected to community spirit, and this festival is the perfect example, beautifully encapsulating the essence of Peckham through exhibitions, talks, performances, and local activities. It's great for anyone seeking cultural authenticity and creative inspiration.



Feature image: Nirbhai (Nep) Singh Sidhu