Interview: Osman Yousefzada On Alternative Masculinities & The Immigrant Experience
By Something Curated
British-born South Asian artist and writer, Osman Yousefzada's practice employs various modes of storytelling across diverse mediums, compellingly blending elements of autobiography with fiction and ritual. Through moving image, installation, text, sculpture, garment design, and performance, the artist examines the representation and rupture of the migrational experience, making reference to current socio-political issues along the way. Yousefzada's work has been exhibited extensively worldwide, from London's Whitechapel Gallery and the V&A, to the Cincinnati Art Museum and Dhaka Art Summit. Currently, a solo presentation of his work is on display at Charleston until 10 March 2024. The modernist home and studio of the painters Vanessa Bell and Duncan Grant, Charleston was a gathering point for some of the 20th century's most radical artists, writers and thinkers known collectively as the Bloomsbury Group. Situated in the Wolfson Gallery in Firle, Yousefzada's exhibition introduces a collection of new artworks to the public for the first time, including large-scale textile pieces and a series of prints. To learn more about his practice and the new presentation, Something Curated spoke with Yousefzada.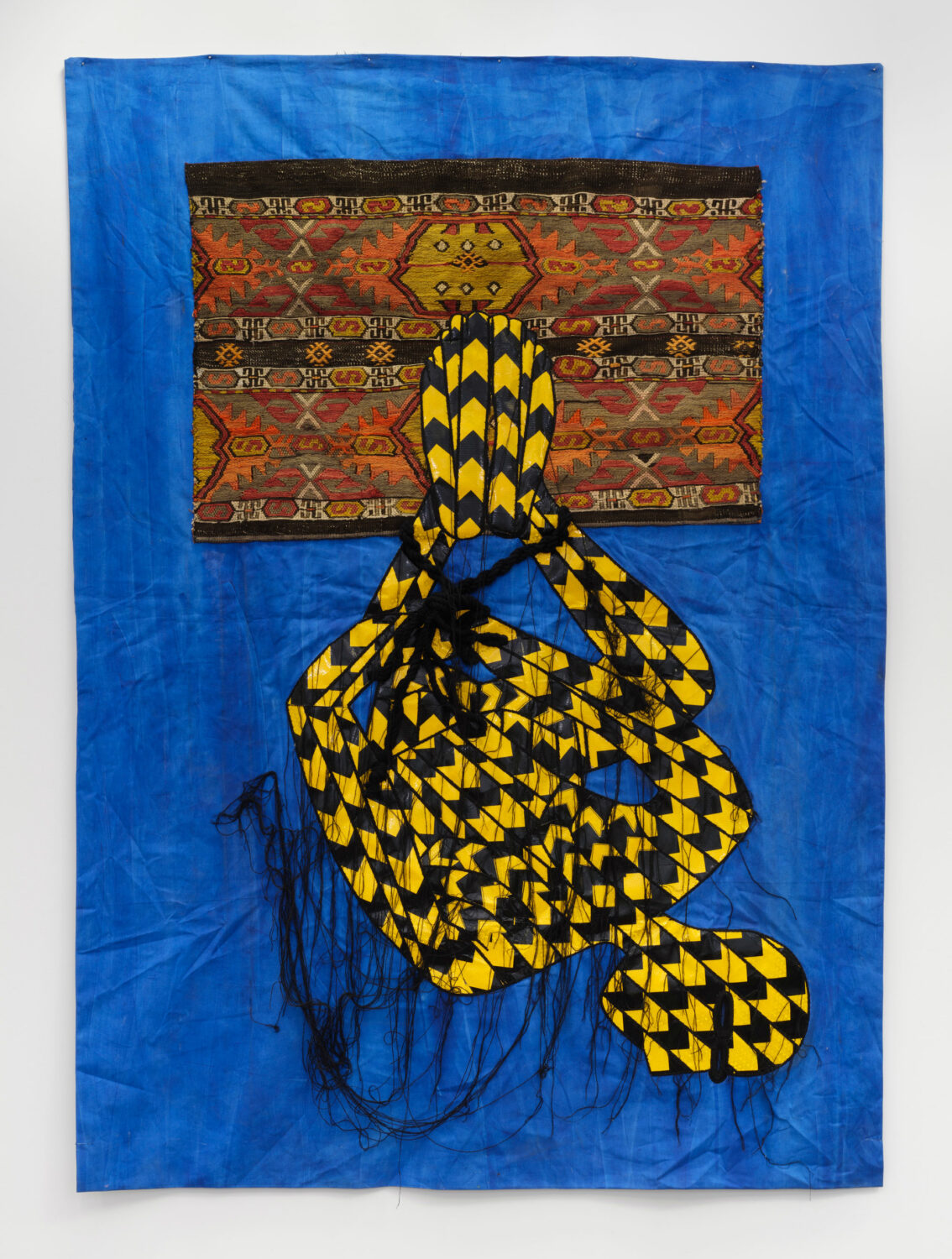 Something Curated: Your new works on paper mine the Falnama, offering potential guides through the immigrant experience — I'm curious to learn about your own experience growing up. Can you give us some insight into your background and journey to the arts?
Osman Yousefzada:I was born in Birmingham to non-literate immigrant parents, who couldn't read or write in any language. My dad had come here as a labourer – he was a talented carpenter and joiner, but worked in the heavy industries, doing the work no one wanted. I grew up in a home of craft-makers – both my parents are makers, we come from a caste of crafts people – but the notion of art-making and practice was a rarefied world that took me a long time to navigate. I don't think that you can understand what art-making means unless it is signposted for you from a young age.
Again we can fall into conversations of what is art and what is craft. But as children born here of an immigrant background, the path always needed to be a safe one. The intergenerational sacrifice that your parents made was also highlighted – that you shouldn't squander that sacrifice into something frivolous. I didn't know what art school was, and – due to religious reasons – I wasn't allowed to draw any animate objects. It was only when I came to London that I found people who were on different trajectories, and I slowly began to build a path for myself.
For me, my art practice is about healing through making, and it's about dealing with issues of race, class, gender roles, and alternative masculinities as a way of understanding the world and my auto-ethnographies. The Falnama allows me to use the idea of the tarot and chance, and bring it into the present to open up conversations around who will become a "good," or more likely a "successful" immigrant, or not. Not all immigrant dreams come true.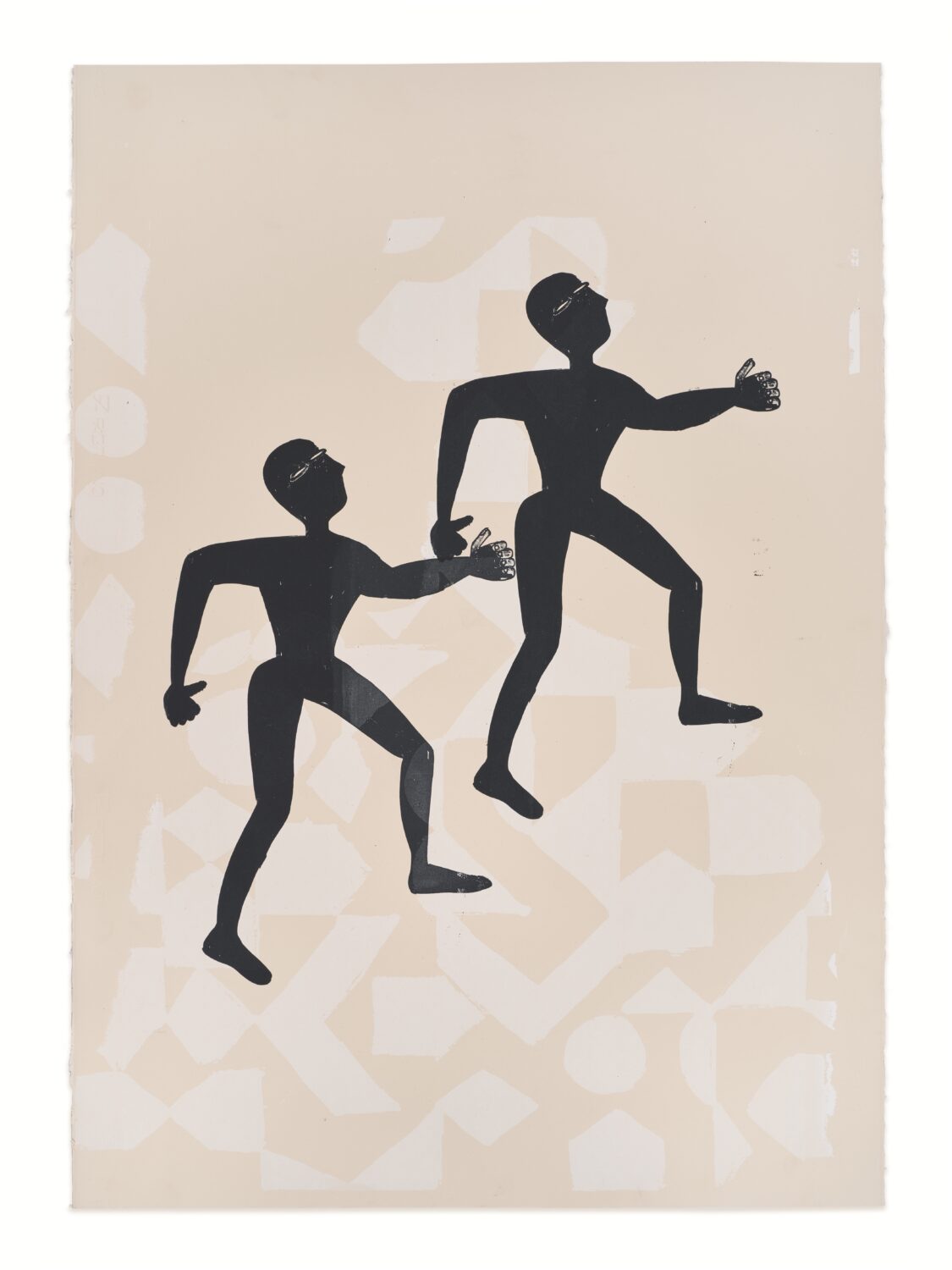 SC: Your practice rejects categorisation, seamlessly traversing the realms of visual art, writing, activism, fashion, and more. Do you recognise a common thread or motive that tethers these various outputs?
OY: I tell the same story across different mediums: of class, race, queerness, and gender roles… a search for a place to belong. The local becomes the universal and the personal becomes the political. My work is about domestic spaces, so in those reconstructions I use textiles and ceramics, along with found objects, which creates a space for dialogues of embedded knowledge. I make environments, so that is why I work with a few materials. In the visual arts, making and writing has always come naturally to me. I wrote The Go-Between as a way of capturing the stories of hidden female communities in the UK. A lot of my work stems from and can be understood through this memoir. It's a position that allows an entry point into different spaces and parallel worlds.
SC: What is the thinking behind the textile works you are currently showing at Charleston House?
OY: The works are new commissions, a series called Queer Feet – the idea of the other, the non-alpha male. All the figures are intersex – neither male or female. Jinn, which are depicted in the Falnama, are also the third sex. The work crosses boundaries from Jinn to athletic male figures which take on intersex outlines in barricade tape – a tape used as a barrier to restrict entry. The figures lounge on or engage with Afghan, Pakistani Bokhara, and Turkish rugs – another type of knot, this time of luxury. Again, it is in this evocation of domestic spaces and objects in which storytelling unfolds.
SC: Could you expand on how the property's historical context influenced the pieces you are presenting?
OY: I'm very grateful to be invited to show at Charleston – it is such a quintessentially English space. It conjures up images of aristocratic bohemia and privilege, of many types of creative minds from writers to painters. I'm very excited to be occupying space here from the perspective of a queer person of colour with an immigrant background. For me, it's about opening up conversation rather than seeing the space as aspirational… it's about adding to a dialogue.
SC: What are some of your favourite cultural spaces in and around London?
OY: A walk down the Embankment, Sir John Soane's Museum in Holborn, The London Library, Koenig art bookshops, Liberty London for perfume, the rose garden in Regent's Park, Whitechapel Gallery, Serpentine Gallery, John Madejski Gardens at the V&A, and cakes at Maison Bertaux.
SC: And what are you currently reading?
OY: Pedagogy of the Oppressed by Paulo Freire – I sometimes grapple with pedagogies and it's been on my reading list, so I've just started it. A Very Easy Death by Simone de Beauvoir – a superb, seminal book… I'm currently working on my second book about loss and grief, which is about losing two parents in the space of two years.



Feature image: Osman Yousefzada, Untitled from the Queer Feet series, 2023. Courtesy of the Artist. Photo: Above Ground Studio