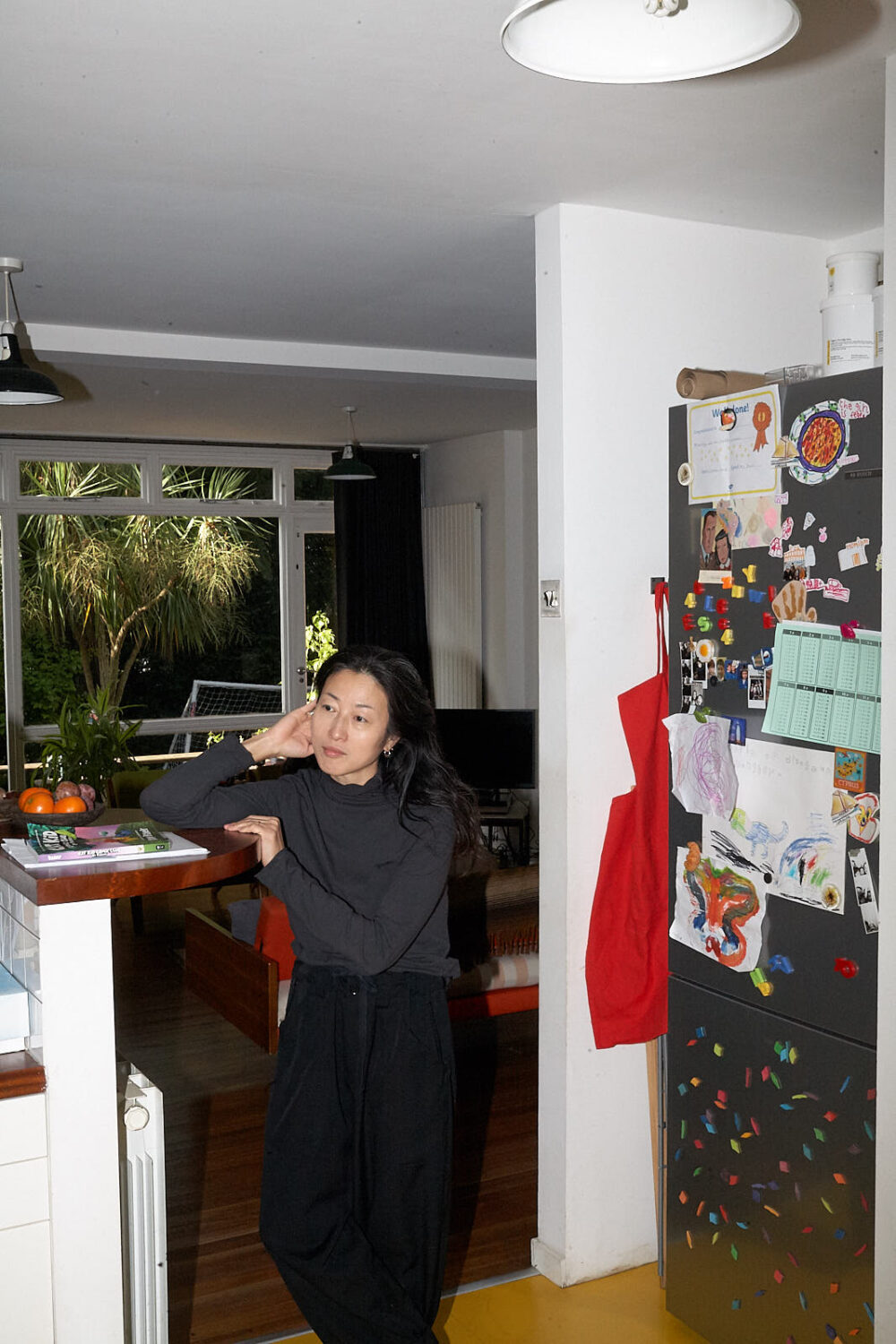 The co-founder of cult favourite London restaurant Koya, Shuko Oda is one of the city's most respected Japanese chefs. Since 2010, Oda's cooking has always combined traditional Japanese culinary principles, British ingredients and Modern European flourishes with unique ability and style.
Oda was born in Beckenham to Japanese parents and moved to Tokyo at the age of four. At nine, she was in LA, before spending her teen years and early twenties back-and-forth between the British and Japanese capitals for reasons of family and education (she did her BA in Tokyo and masters degree in London). In 2009, she met Koya's co-founding chef Junya Yamasaki — and his friend, restaurant co-founder John Devitt — when the pair worked at Dover Street Market, the fashion retailer then in London's Mayfair.
Oda has been in the British capital ever since and lives in south London with her husband and two children. She oversees three Koya locations — on Frith Street in Soho, inside the Bloomberg Arcade in the City, and the newest site on Broadway Market in Hackney.
Take a look inside the chef's kitchen and learn about the things she cherishes most and why they matter, in her own words.


---

Kome bitsu – wooden rice storage container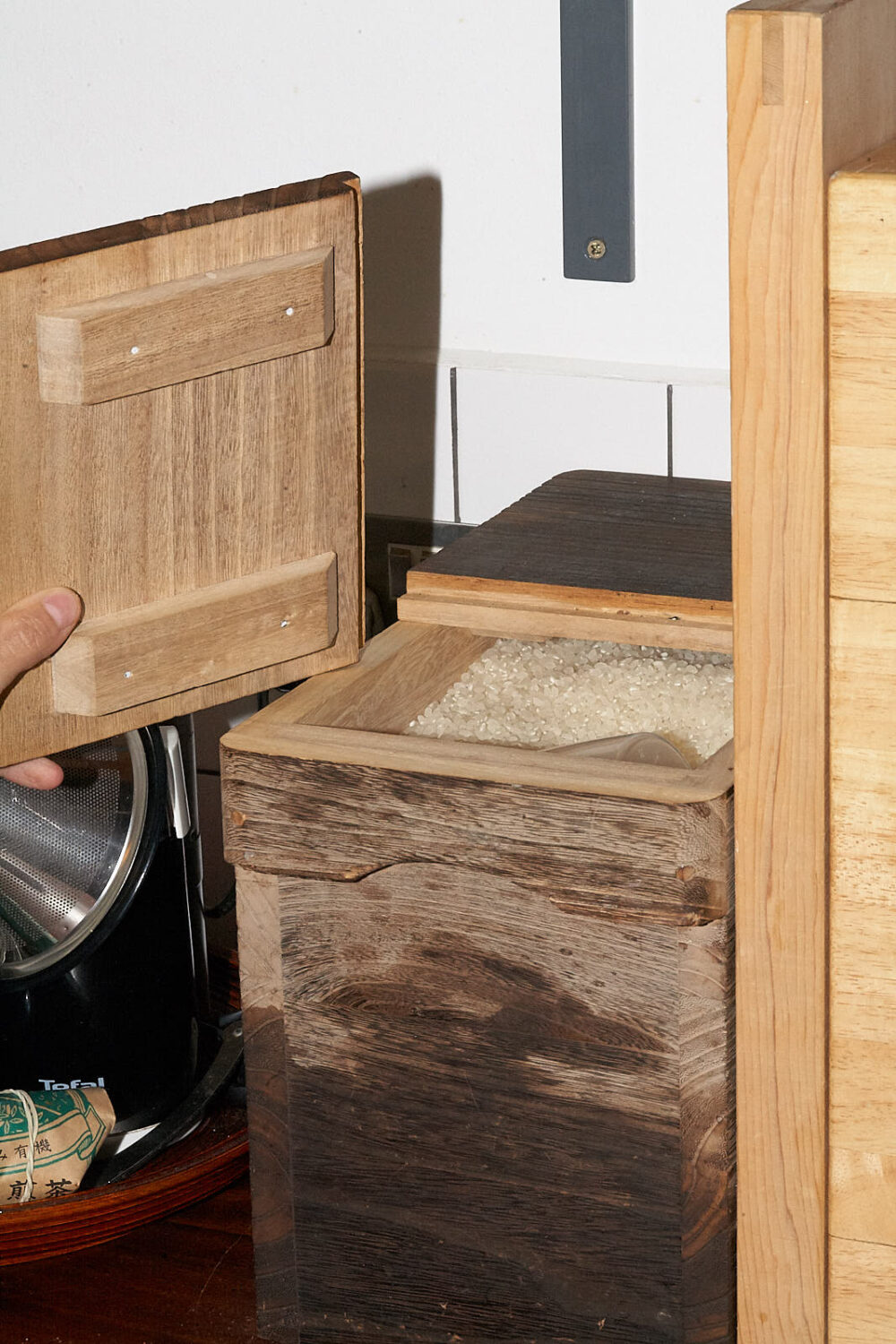 This was something I always wanted when I moved into my own place. My mum bought it for me in Japan when I moved into my first home, here in south London. As a house warming present, she bought that and, I think, a pair of curtains.
Whenever I go away and come back, I see it — and know my rice box baby is still here.


---

Place mats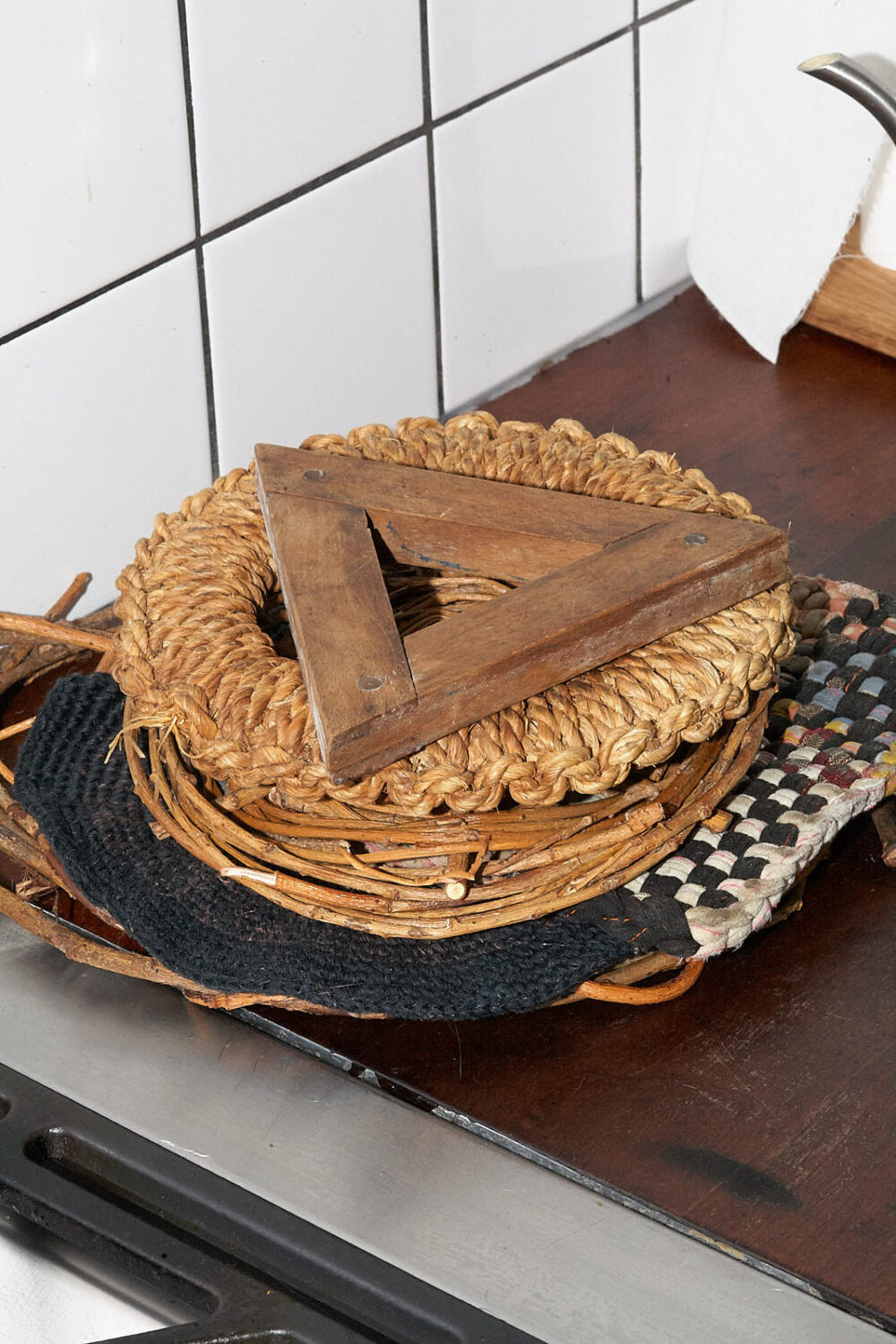 I don't know if I intentionally collected these place mats but among them are antiques, ones found at fairs, a Japanese one they maybe sell at Labour and Wait; another is from Leila's shop ages ago.
One I weaved myself from a willow tree the kids like to hang and swing on. I found myself playing with bits that came off, while the kids played.


---

Yukihira pot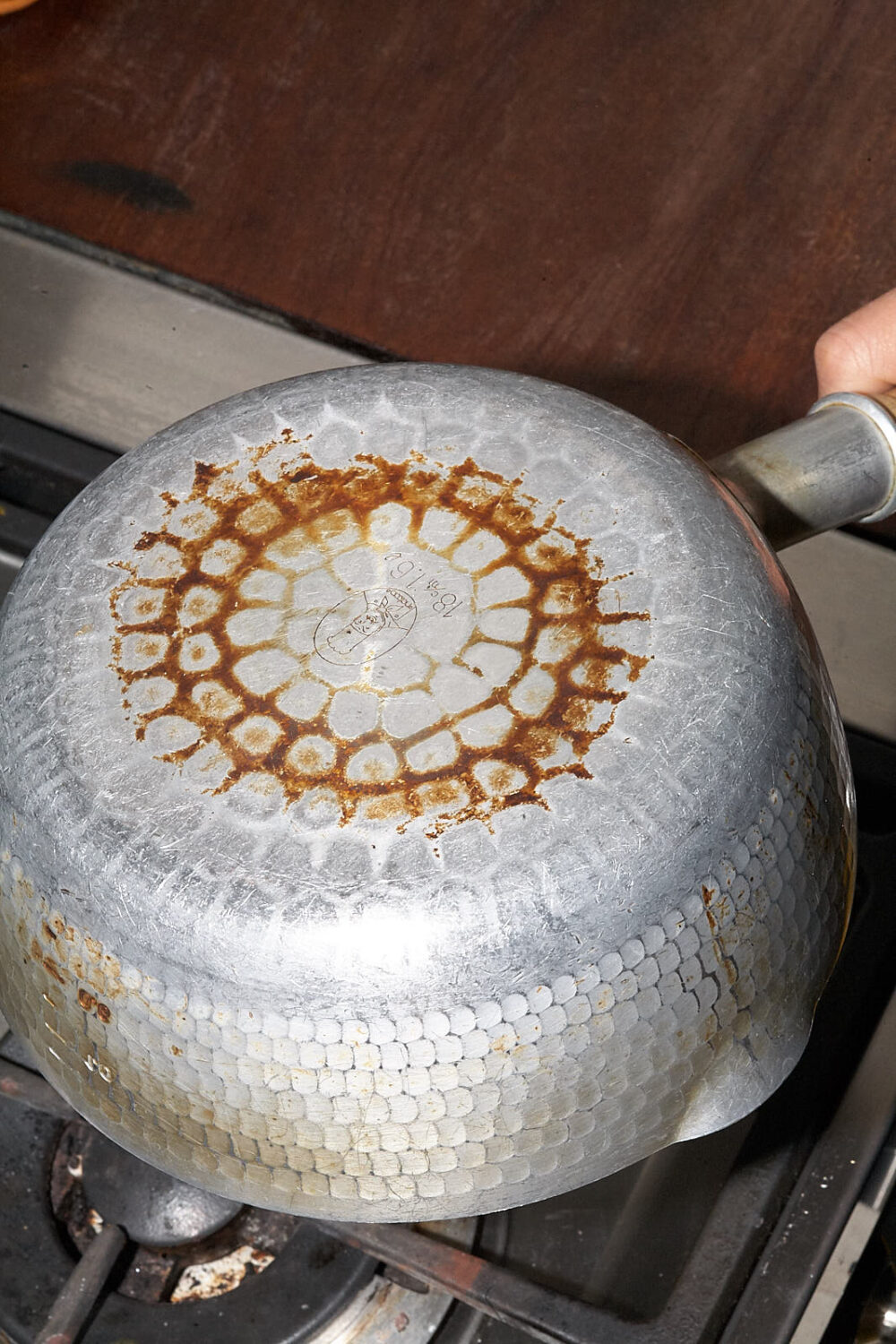 These are common in the Japanese home kitchen. The aluminium surface is hammered to make dents: it transports heat quickly which means I can cook faster.
It's my pot for when I make dashi, or when I'm braising something — when I boil water basically.
It's also from Japan and I've had it for about six years.


---

Chopsticks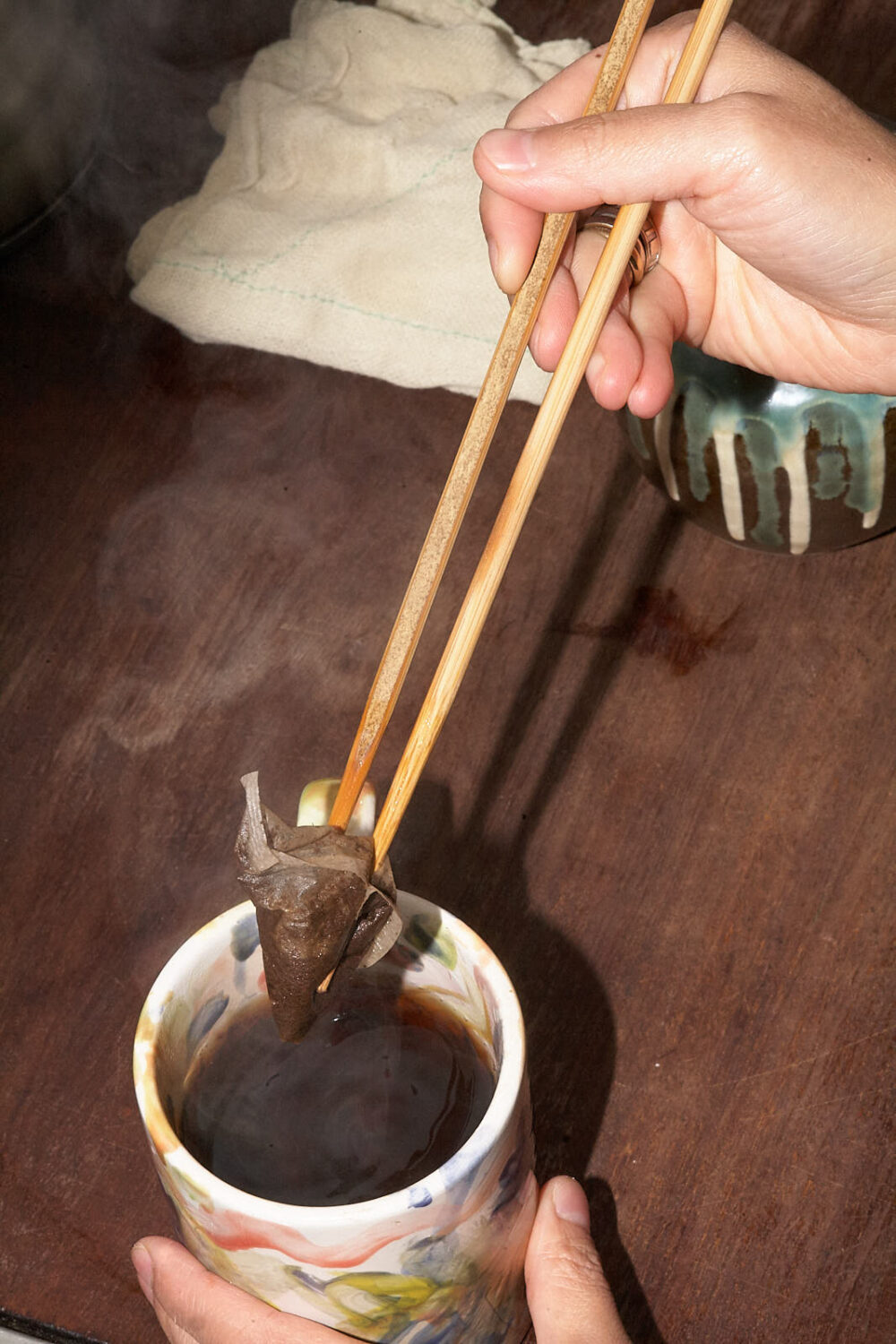 I use chopsticks a lot — more than a spatula, spoons, or ladles. More people should cook with chopsticks!
I remember once making tea for my father-in-law and used the chopsticks to remove the teabag. He laughed. But now he does himself. I don't know why people use teaspoons.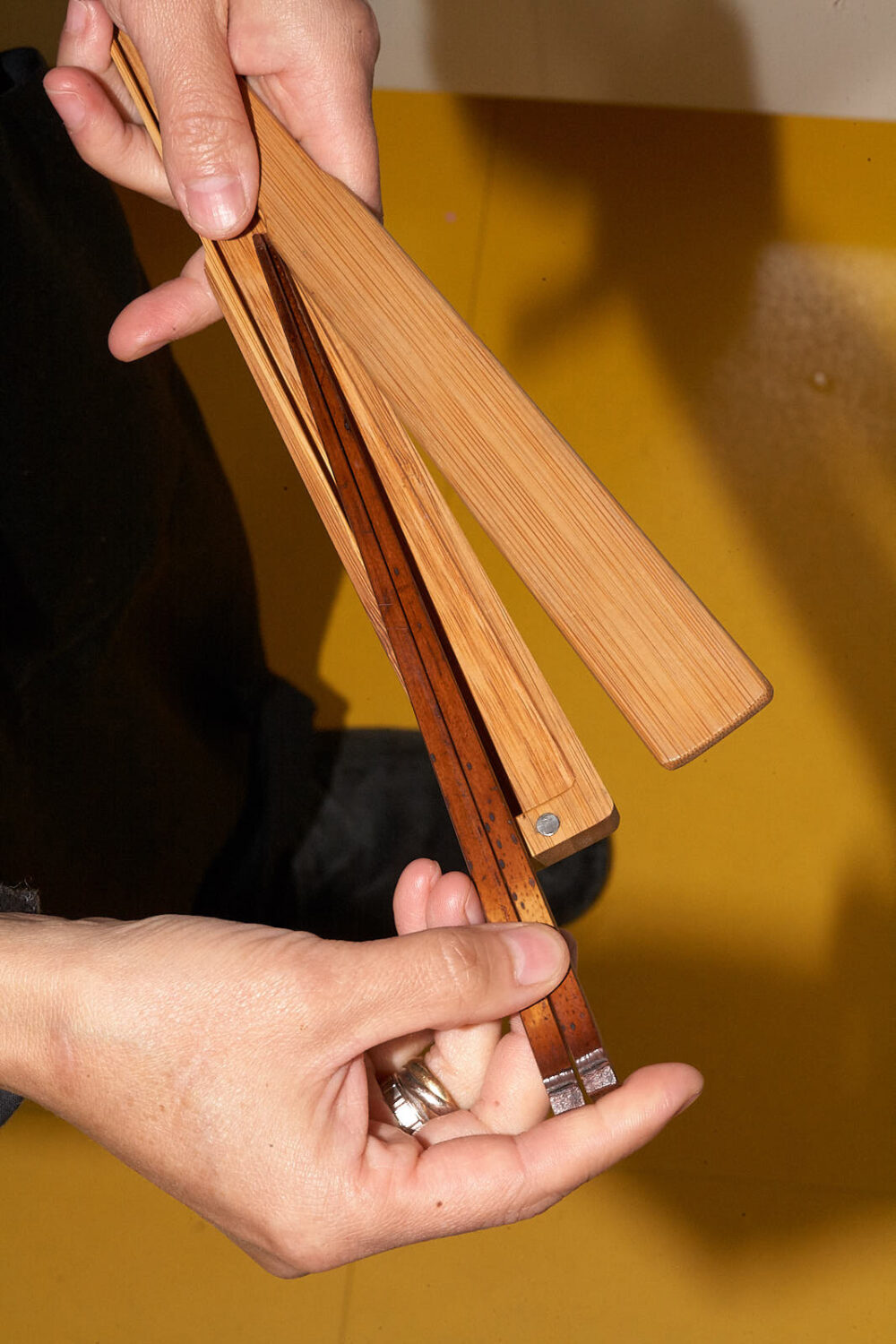 The bamboo eating chopsticks and case are from Ichihara Heibei in Kyoto. I had a pair and lost them and wasn't able to replace them because I couldn't get back during COVID. Recently, I did get back and got my replacement. The friend who gave them to me initially has had her own set for 20 years.


---

Clay pot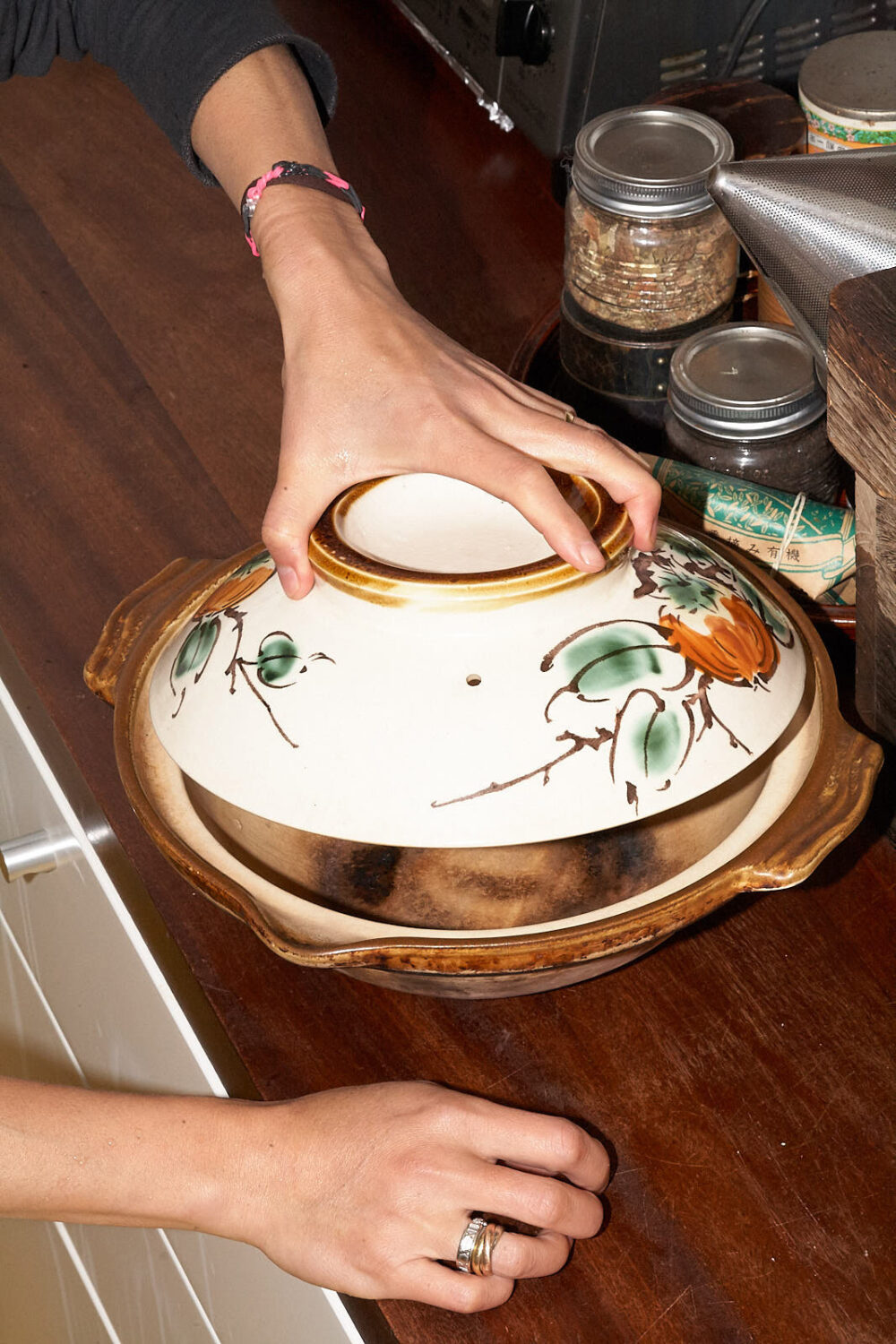 This is for cooking rice, steaming clams, and making hot pots since it retains heat.
This one was my mum's and I grew up eating from it so I kind of begged her to give it to me. But it just feels so nice to cook and eat from a clay pot.


---

SaSaSa Wazarashi cloth roll and dispenser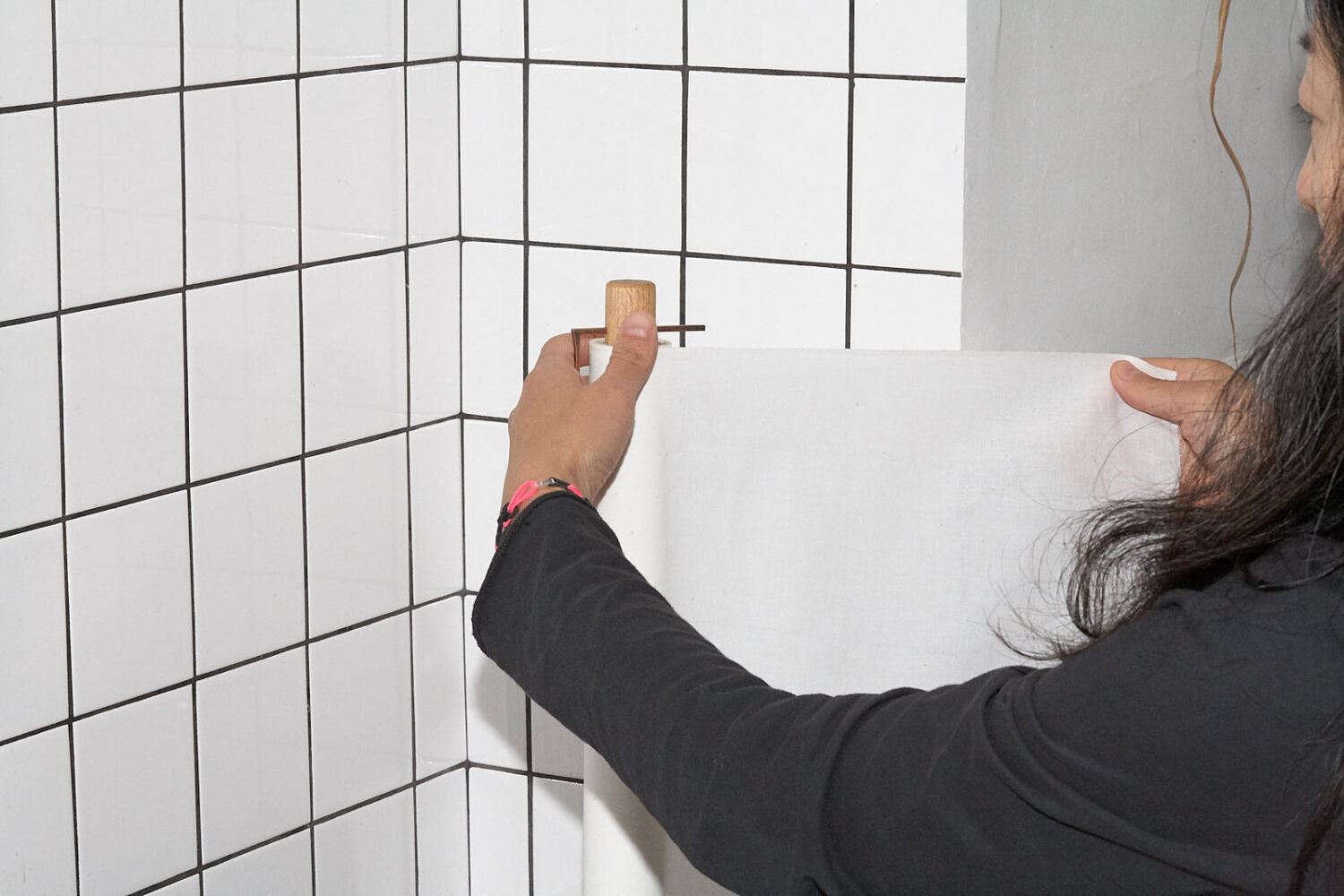 "Sa-Sa-Sa": "rip, rinse, wipe." I got this last year from the Tokyo Bike in London. It's essentially a sustainable, cotton version of kitchen roll.
I try to use it multiple times, through multiple uses, so it has life cycles: I'll strain dashi then use as a duster to clean sides and benches, as a kid's wet-wipe, and then, lastly, as a floor cloth.
I find this kind of convenience a nice convenience, because sometimes I find myself going back to Japan and in fact it's all a bit too convenient.


---

Pestle and mortar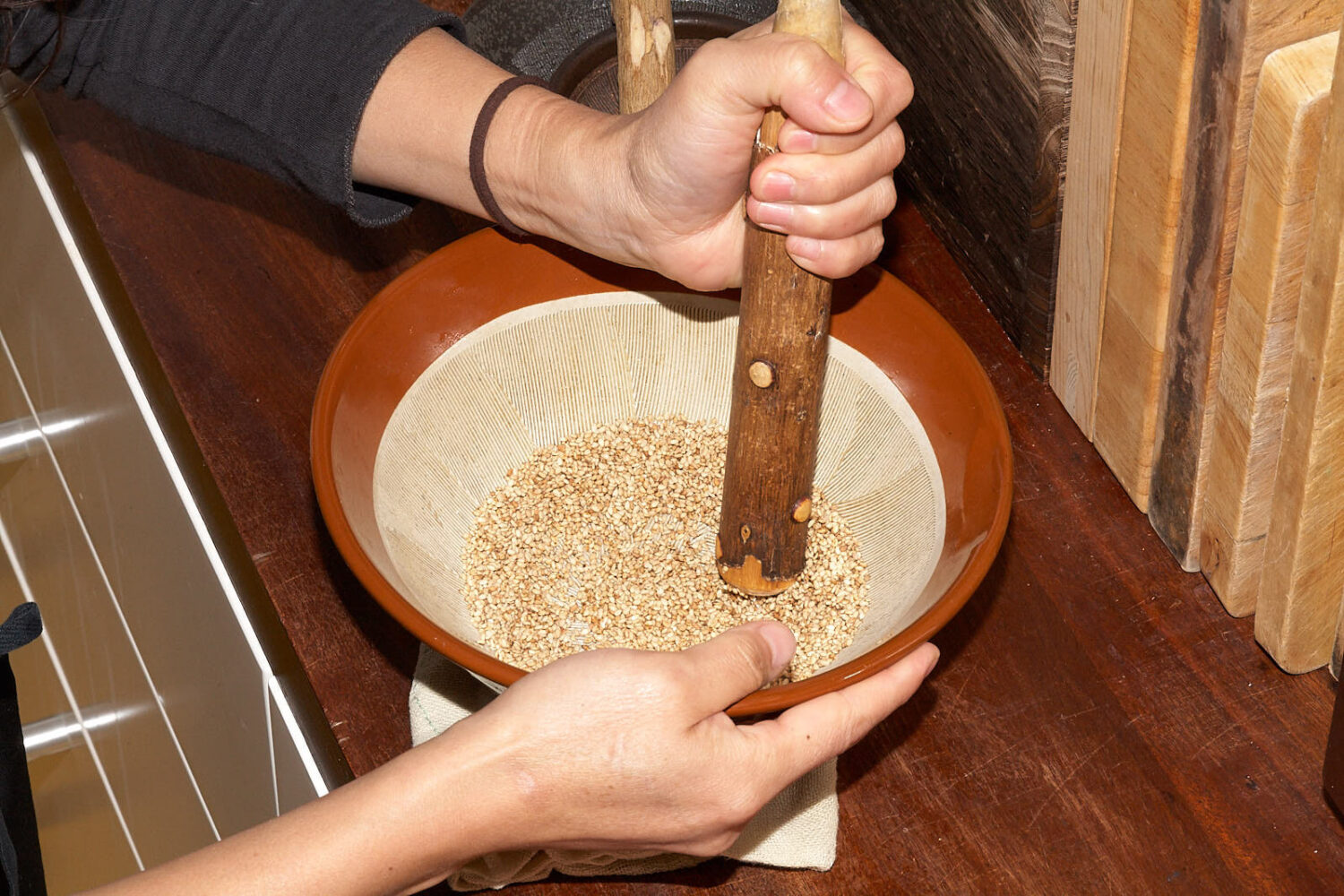 I use this Japanese pestle and mortar to grind spices, sesame seeds, tofu and to make salad dressings.
The mortar is ceramic and the wooden pestle is made from the sancho tree.


---

Recipe: Shuko Oda's bonito, soy, and umeboshi soup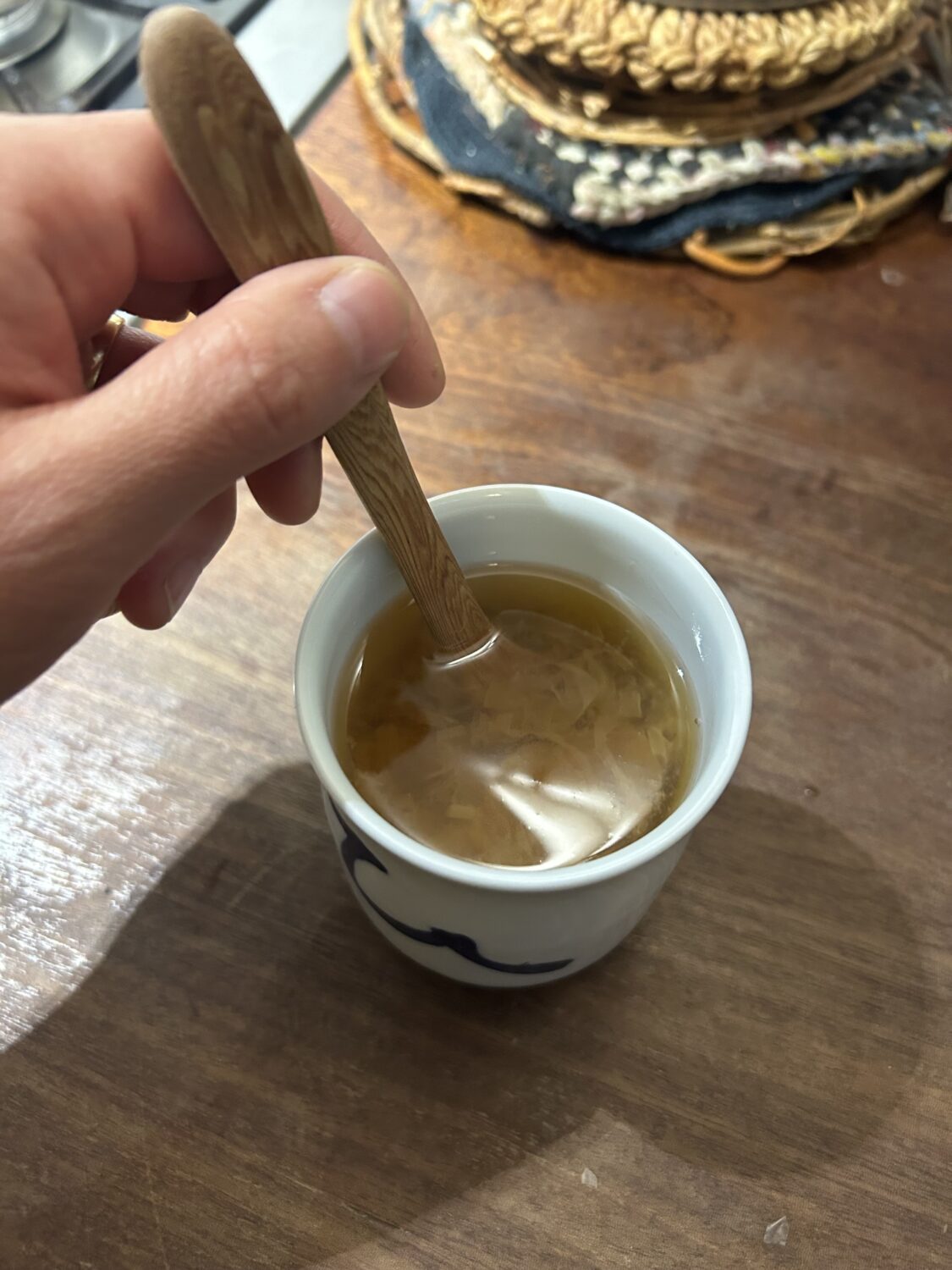 The easy recipe for the 1 minute soup.
In a teacup (mine takes about 200ml water) place one good pinch of shaved bonito (1g) and 1-2 teaspoon of soy sauce .
Pour just-boiled water and leave for a minute.
I often add a piece of umeboshi which I will then mix to break whilst eating, or anything you fancy really, from ginger juice, seaweed or even broken bits of rice crackers.



Words by Adam Coghlan | Photography by Michaël Protin