Born in Ethiopia and based in Italy since childhood, Jem Perucchini's work is profoundly influenced by art history. The Milan-based artist mines visual archetypes from all over the world, spanning imagery of the Early Renaissance, African traditions, and Christian iconography, combining these elements in his vibrant oil paintings. His works adeptly forge cultural bridges while reflecting his experiences of growing up in Italy. By unearthing forgotten narratives, Perucchini's compositions are an amalgam of familiarity and mystery.
Earlier this month, Brixton Underground station unveiled Rebirth of a Nation, the artist's first major public commission. Perucchini was invited to respond to the history of the south London neighbourhood, nodding to the local murals painted in Brixton in the 1980s. In keeping with his wider practice, the compelling work explores the ways in which historical fantasies can influence our contemporary realities. To learn more about the artist and the exciting new commission, Something Curated spoke with Perucchini.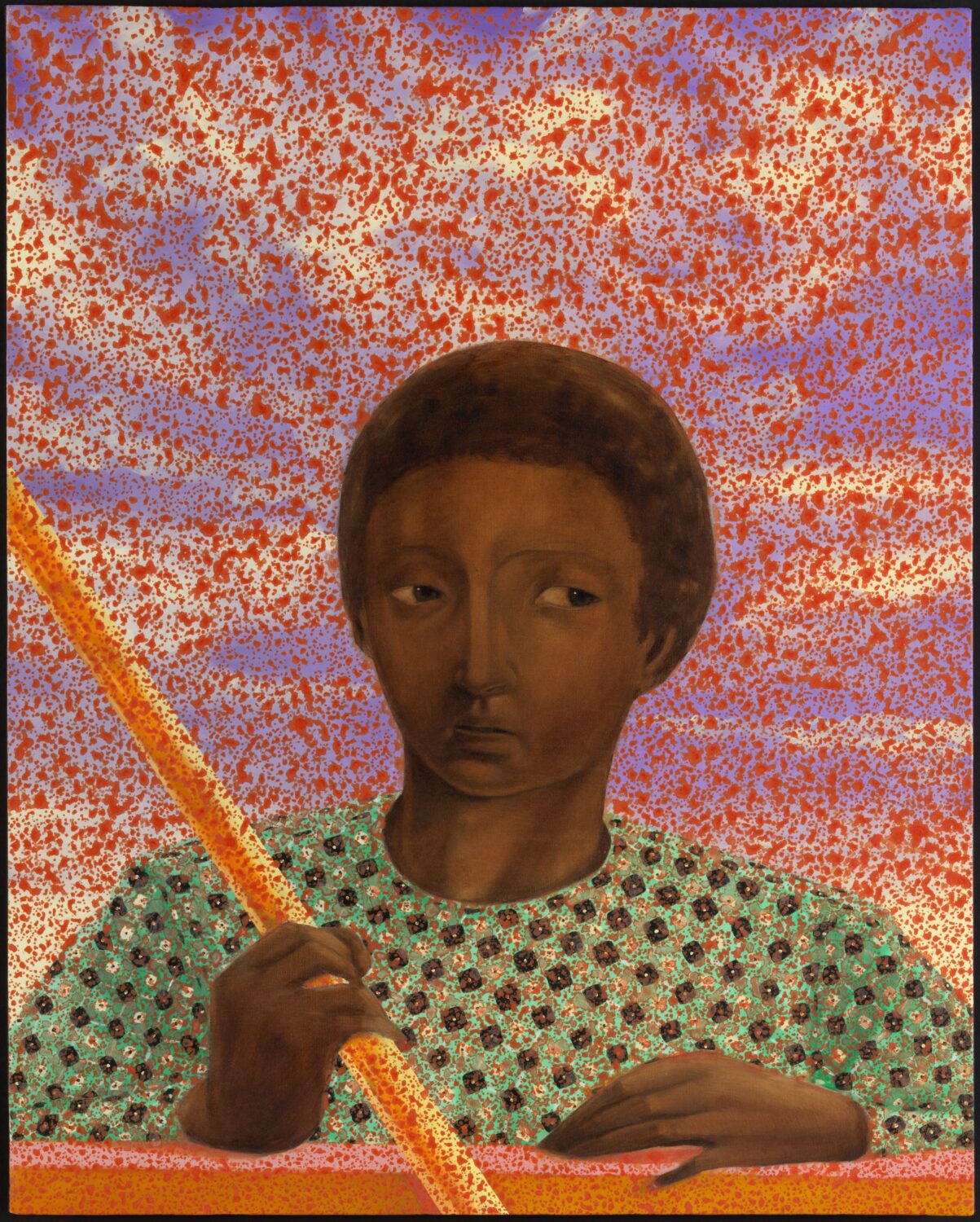 Something Curated: Can you give us some insight into your background, growing up between Ethiopia and Italy — when did your interest in art emerge?
Jem Perucchini: My interest in art emerged from childhood; visiting museums and exhibitions as a child had a strong impact on my imagination. Some of the museums that have influenced me are the Uffizi and the Vatican Museums, while as a work, I have always been fascinated by Piero della Francesca's The Baptism of Christ.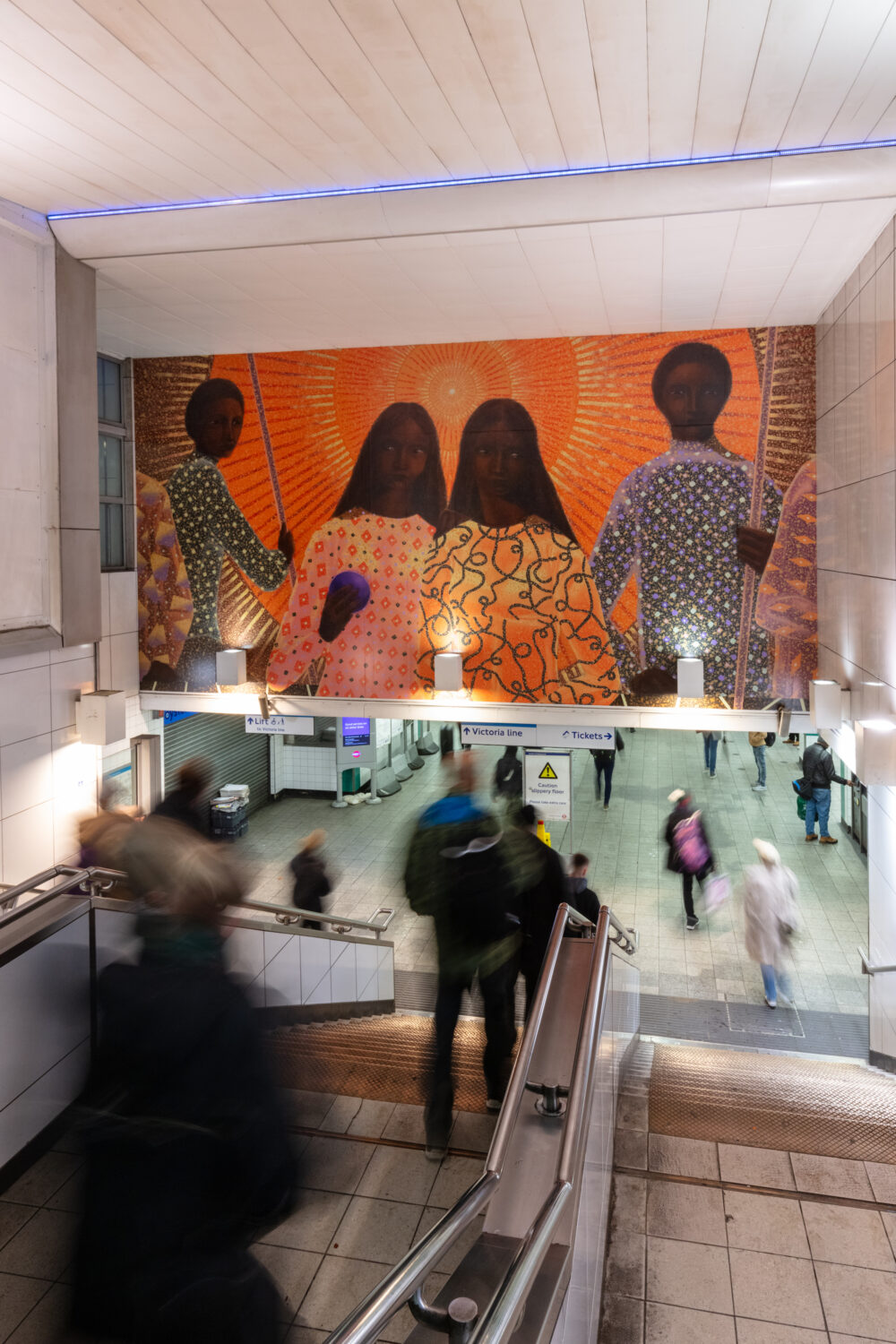 SC: Tell us about your new commission, Rebirth of a Nation, created for Brixton station.
JP: During my research for this project, I came across the story of The Ivory Bangle Lady. In 1901, the skeleton of a woman of North African origin, dating back to the 4th century, was found in York, at the Sycamore Terrace site, and she was subsequently nicknamed The Ivory Bangle Lady. What makes this woman intriguing is that she was an African woman of high status in the community.
Starting from the figure of the Ivory Bangle Lady I wanted to propose an allegorical vision of the past (the female figure looking to her right) and the future (the female figure looking to her left), trying to ennoble them through the rich decoration of their clothes, which refers to the rich past of their origins and the wish for an equally glorious future.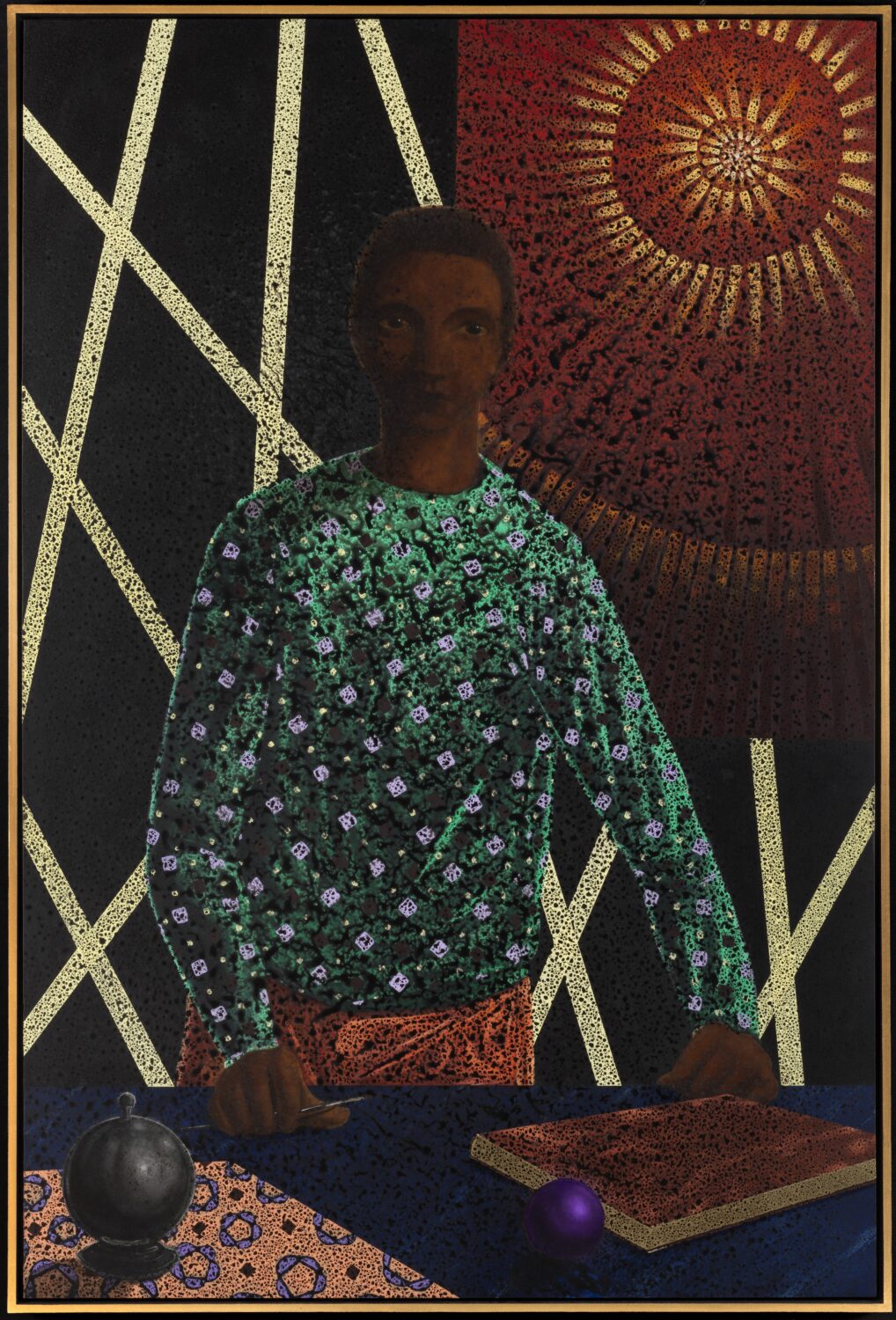 SC: Could you expand on your exploration of clothing and jewellery as a means of storytelling in your work?
JP: Sometimes the use of patterns is a kind of link between African fabrics and Western clothing, connecting my origins to my cultural background. In terms of pattern references, there are the waxes from West Africa, as well as traditional Ethiopian clothing and the geometric decorations in the attire of Renaissance painting figures.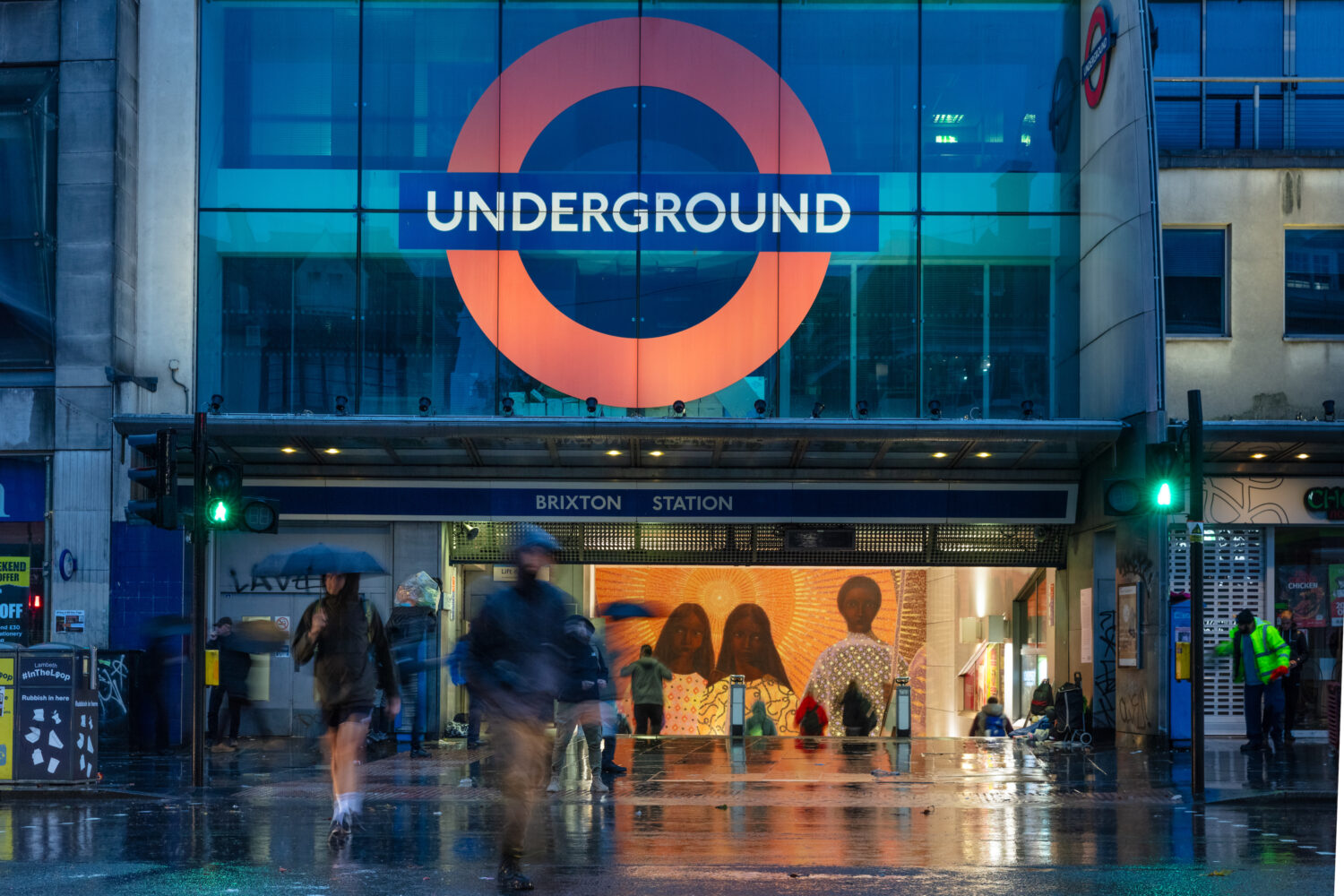 SC: What do you find interesting about archetypes?
JP: I find it interesting that different cultures, even those that may have never interacted, manage to have connections and perceptions due to intrinsic images and emotions we share; this fascinates me greatly. There are many scholars and intellectuals from the 20th century who have explored the relationship with collective archetypes in attitudes and the imagination, scholars such as Aby Warburg, Jurgis Baltrusaitis, Carl G. Jung, to name a few.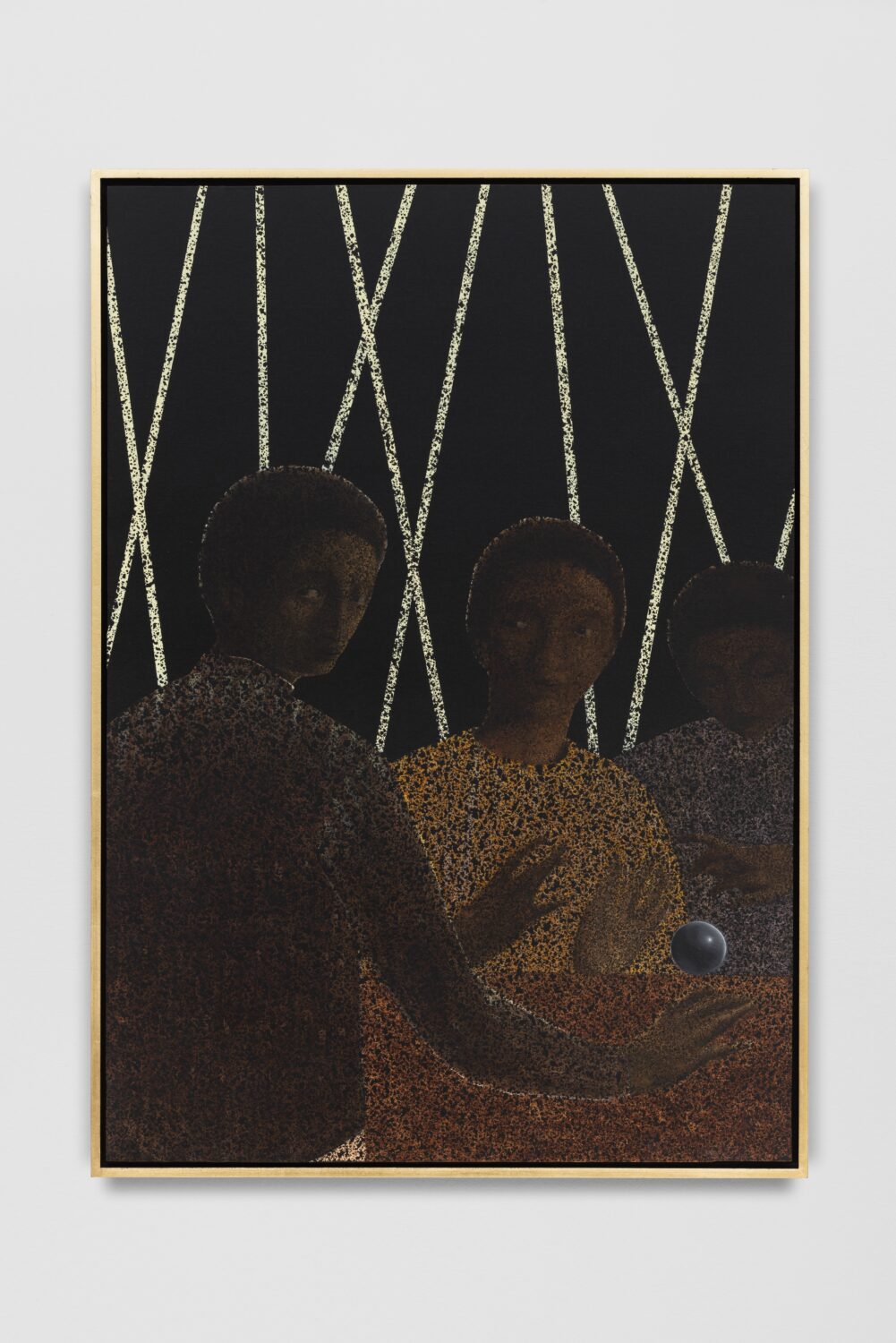 SC: Can you share some of your favourite cultural spaces in Milan with us?
JP: My favourite spaces include Pinacoteca Ambrosiana, Pinacoteca di Brera, and Museo Poldi Pezzoli.
SC: And what are you currently reading?
JP: I'm currently reading a book about the pre-Socratic philosophers.



Feature image: Jem Perucchini, Tappeto, 2022. Courtesy the artist and Corvi-Mora, London