Every alley is a vein in this city, rich with stories. From Michelin-rated noodles to next-generation dining, it's the range of places to eat and drink which make Bangkok so special. In the Thai capital, it feels truly like anything is possible. This is just a smidgen of what's on offer, my edit of the best places to eat and drink in the city.
---
This really is one the best restaurants in Thailand. The place is named after the chef and former athlete, Soei, who would cook for his teammates after rugby practice. Back in the original venue, it was just him that would cook, so sometimes you'd have to wait two-to-three hours to eat. Fortunately, as the acclaim grew, he relocated to a larger venue in Phaya Thai and expanded his kitchen crew, which means the wait is now not so long.
His cooking is unpretentious and flavourful, with some dishes packing a punch. Some of the iconic ones to try are goong che nam pla (raw shrimp in wasabi dressing); deep fried mackerel heads; stir fried pork crackling with basil; and the mackerel soup.
Phibun Watthana 6 Alley, แขวงพญาไท Phaya Thai, Bangkok 10400; Open every day 10.30 am–9.30 pm, except Saturdays when the restaurant is closed.
---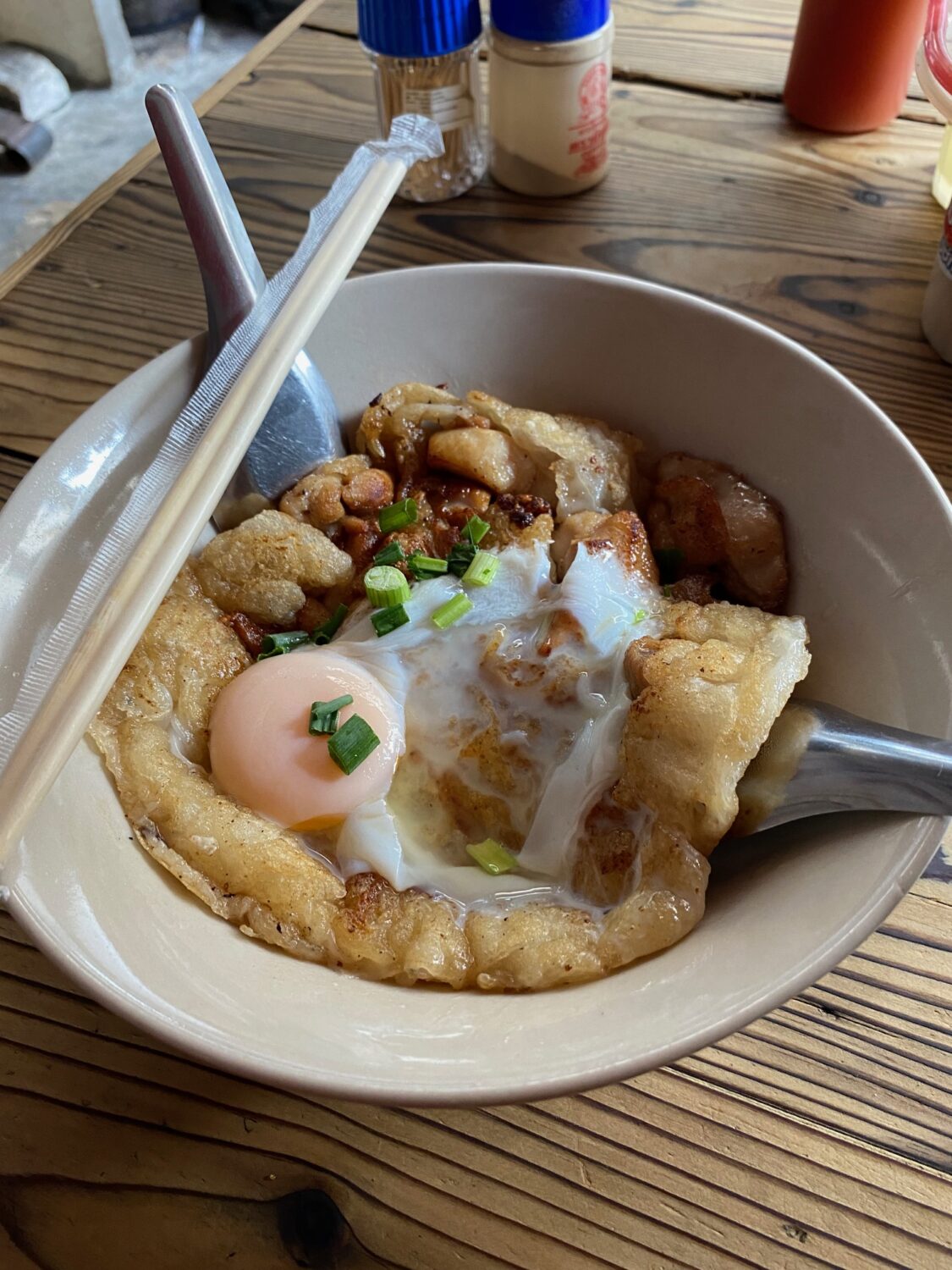 Deep within the expanse of Chinatown, this street food spot is located in an alleyway. Ignore the other copycat stalls, this lady is the real deal. It's a very unassuming place that is deservedly Michelin-rated for its chicken noodles. The dish is deceptively simple: Ho fun, chicken, and egg, wok-cooked over a charcoal flame. It is light and crispy, and then when you tear into the egg yolk, the dish sings. It's a dish barely replicated across all of Bangkok. That's how magical it is. All for 50 Baht (a little more than £1 or $1.)
427 Luang Rd, Wat Thepsirin, Pom Prap Sattru Phai, Bangkok 10100; Open daily 4 pm–10 pm.
---
Souped-up noodle soup is what's on offer here. Jeh O Chula's famous dish is the mama tom yum, a huge bowl of the ubiquitous mama noodles topped with prawns, egg, squid, meatballs and crispy pork in a creamy, spicy, sour broth. This dish is only available after 10 pm. During peak hours, the queues can be long, so get there early if you can. It's a giant, beautiful comforting dish that takes you back to your student days.
113 Rong Muang, Pathum Wan, Bangkok 10330; Open daily 4.30 pm–2 am.
---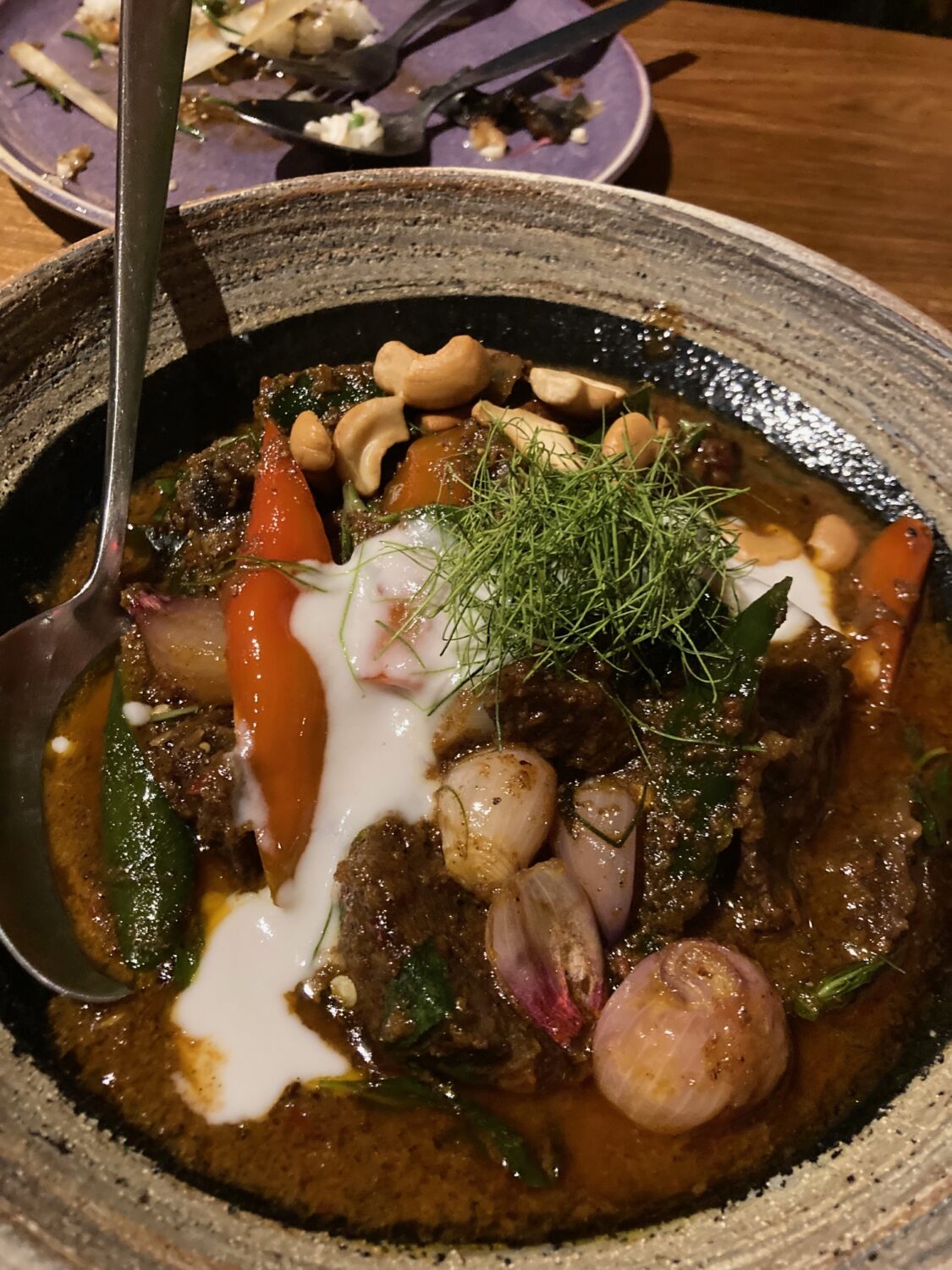 One could argue that Charmgang is one of the progenitors of the new generation of Thai chefs making waves in Bangkok. Located in an alleyway behind red doors, the food here eschews the pomp and circumstance often aligned with classic Thai fine dining. Run by a kitchen team formerly of celebrated institution Nahm, this is the place where ambitious young Thai chefs want to explore different avenues of cooking, incorporating western techniques and spins on classics.
14, 35 Charoen Krung Road, Talat Noi, Samphanthawong, Bangkok 10100; Weekdays 6 pm–10.30 pm; Saturday and Sunday 12–2 pm and 6–10.30 pm.
---
Hear me out. The quality of Japanese restaurants in Bangkok is high. But I'm making recommendations here from a pragmatic standpoint. There are a number of branches of Ebisu Shoten situated along the BTS Skytrain, and what makes them appealing is that, well, let's face it, after all that sightseeing, you're gonna be hot, and you will want a nice ice cold Asahi and a snack. That's where Ebisu comes into its own: a popular spot for the Japanese expat crowd, a place where you can recharge, down popcorn-flavoured beer and nibble small plates of everything (the menu is BIG).
12/16 Sukhumvit Soi 26, Bangkok; Open daily 11.30–midnight.
---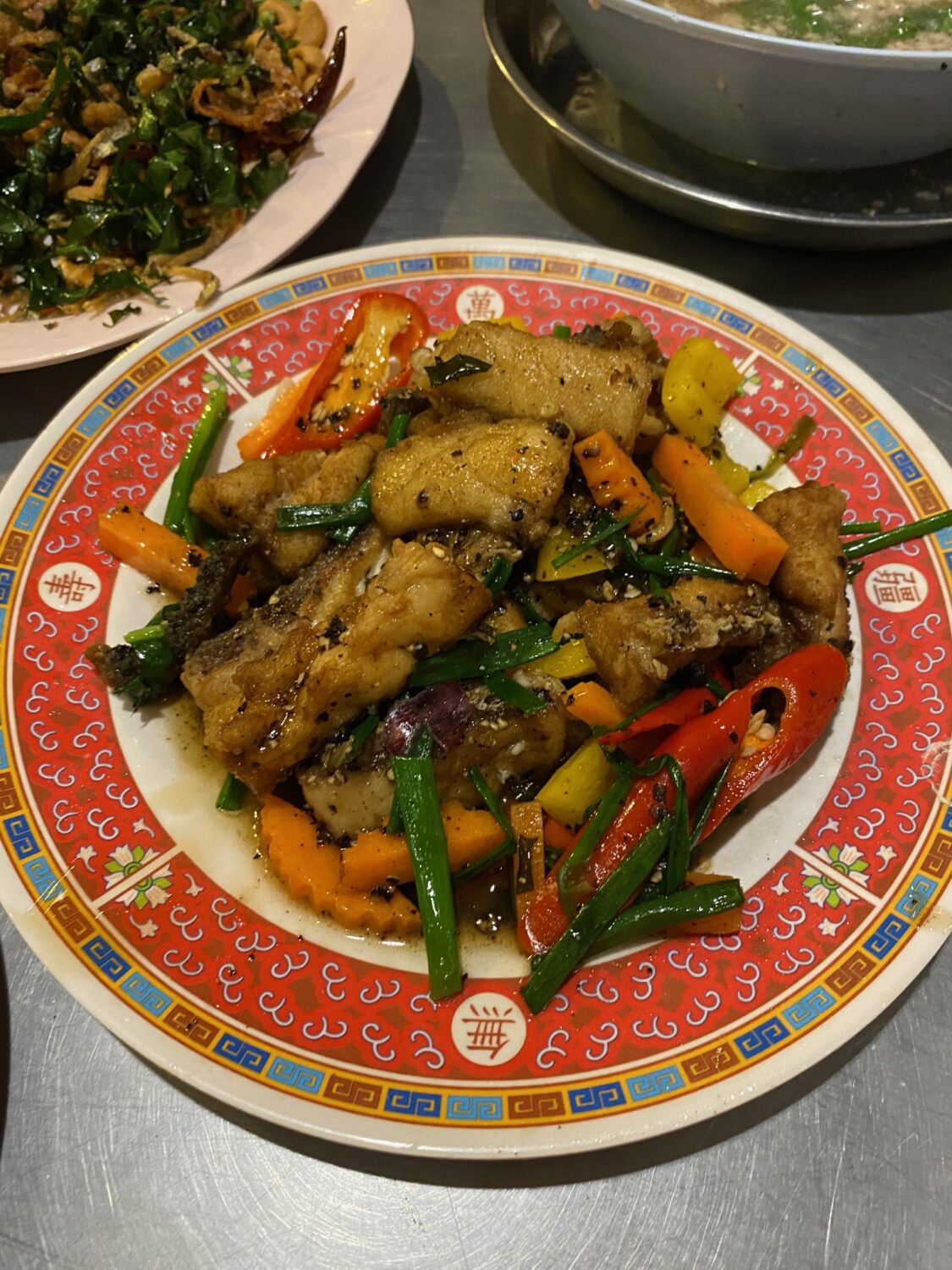 This Thai Chinese restaurant is located between Thong Lo and Phrom Pong BTS stations. The battle-worn menu is written in Thai, Japanese and English, so no need to be intimidated. The restaurant walls are adorned with photos of local celebrities – and it's a lovely place to people-watch. You'll see couples who sit and eat, never once looking up from their phone screens or perhaps a lone guest who eats mountains of plates like there's no tomorrow (these are just two scenarios I have witnessed.). Try the minced pork and plum soup (the intestine gives it nuance.)
762 5-7 Sukhumvit Road, Khlong Tan, Khlong Toei, Bangkok 10110; Open daily 6 pm–4 am.
---
This place is a modern laid back, tropical cocktail bar with cosy corners. It has a minimalist design and is dimly lit for those intimate or cheeky conversations. What makes the place stand out is the lengthy teakwood bar table that can seat up to 20 guests. When the city can be overly stimulating, Thaipioka has a lovely chill vibe and they know their clientele because when the Leuak Dai Mai by Za Za started playing, the whole bar started singing.
44/7, Thonglor Soi 1, Sukhumvit 55, Sukhumvit Road, (Salil Hotel), Klongton Nua, Watthana, Bangkok 10110; Open daily 7 pm–2 am.
---


Sirichai Kularbwong is the chef-patron at Singburi in Leytonstone, east London. He runs the restaurant with his mum and dad who have been in charge of the restaurant for over two decades.