Japanese artist Tarō Okamoto reached the peak of his fame in 1970 with his appointment as Theme Producer for Expo '70 in Osaka, the first world fair to be held in Asia. There he created his best-known work, Tower of the Sun, 1970, a monumental sculpture installed outdoors. His visually arresting works delve into profound themes related to the human condition, history and the future of humanity. The artist's output, especially in his later years, aimed to provoke reflection on the fundamental aspects of existence. Tower of the Sun, for instance, sought to explore notions of progression and growth in a grandiose and graphic manner.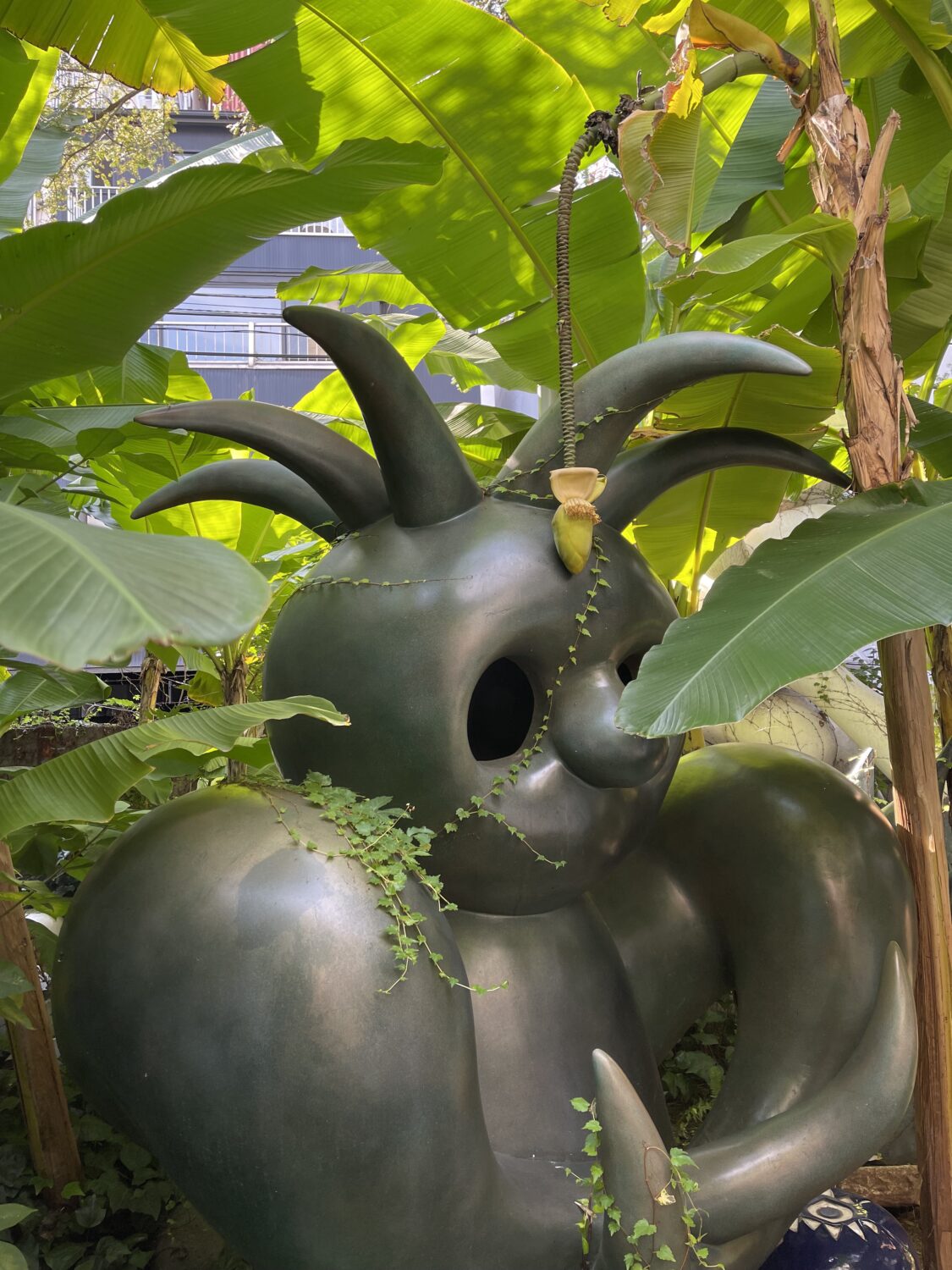 Okamoto faced a bizarre and unfortunate downfall in the public eye in the years that followed the presentation of this work. His standing as a respected artist in Japan experienced a decline after several odd television appearances, which portrayed him as comically eccentric. Morphing into a caricature of sorts, his idiosyncrasies became more pronounced during his appearances on various Japanese television shows, where both the cast and the audience mocked his behaviour. Years later, and after his passing, his pioneering contributions across several artistic movements, including the one he coined, cannot be overlooked.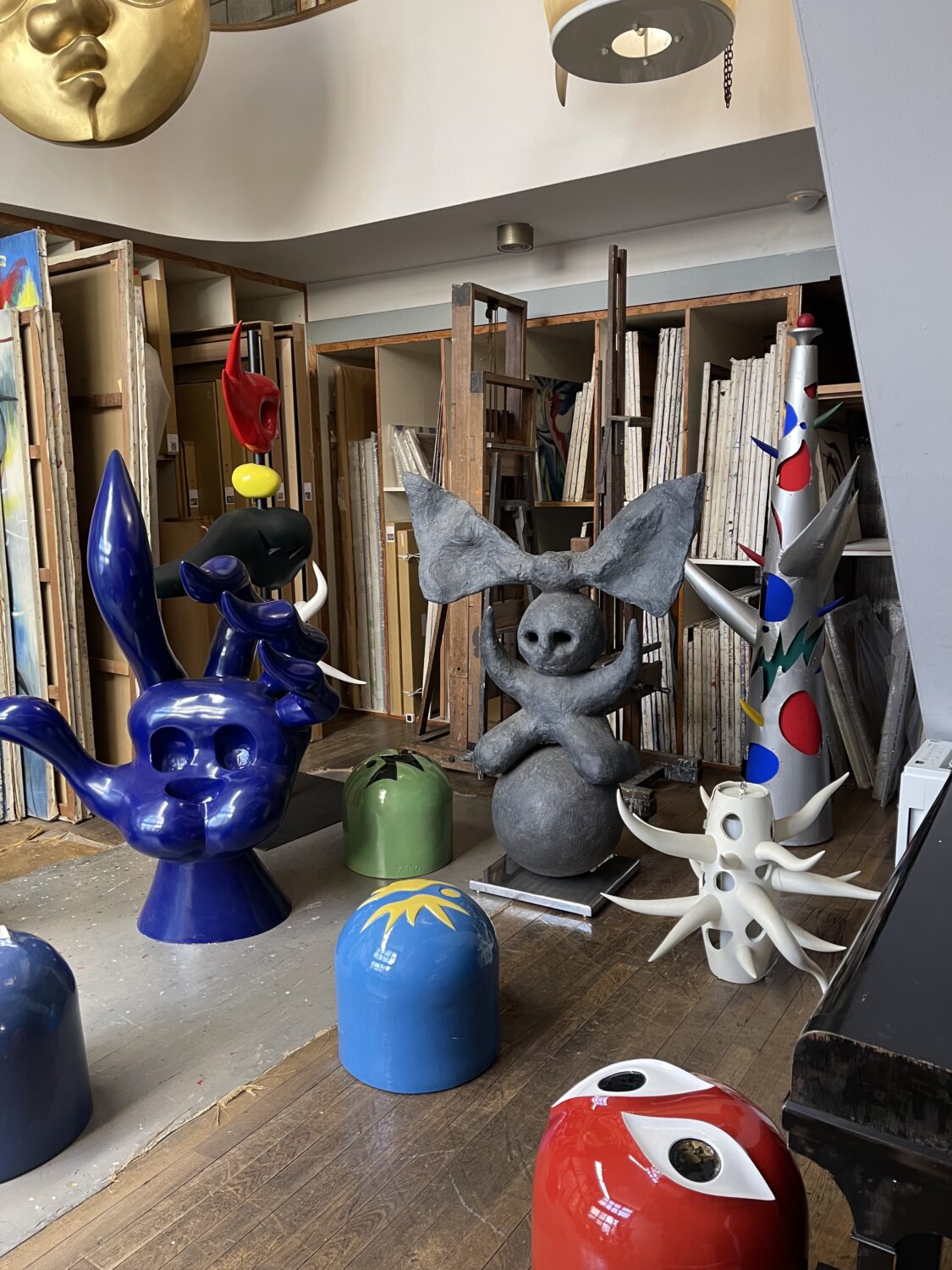 Okamoto was born on 26 February 1911 in the coastal prefecture of Kanagawa, just south of Tokyo. At the age of 18, he enrolled onto the painting programme at the Tokyo Fine Arts School but his path took an unexpected turn when he accompanied his parents on a voyage to Europe. Paris became his home for the ensuing decade, where he immersed himself in the vibrant European art scene. Drawn to the creative magnetism of Pablo Picasso, following a run in with the Spanish artist, Okamoto found his artistic voice in abstraction. From 1933, for around four years, he became an integral part of the Abstraction-Création group.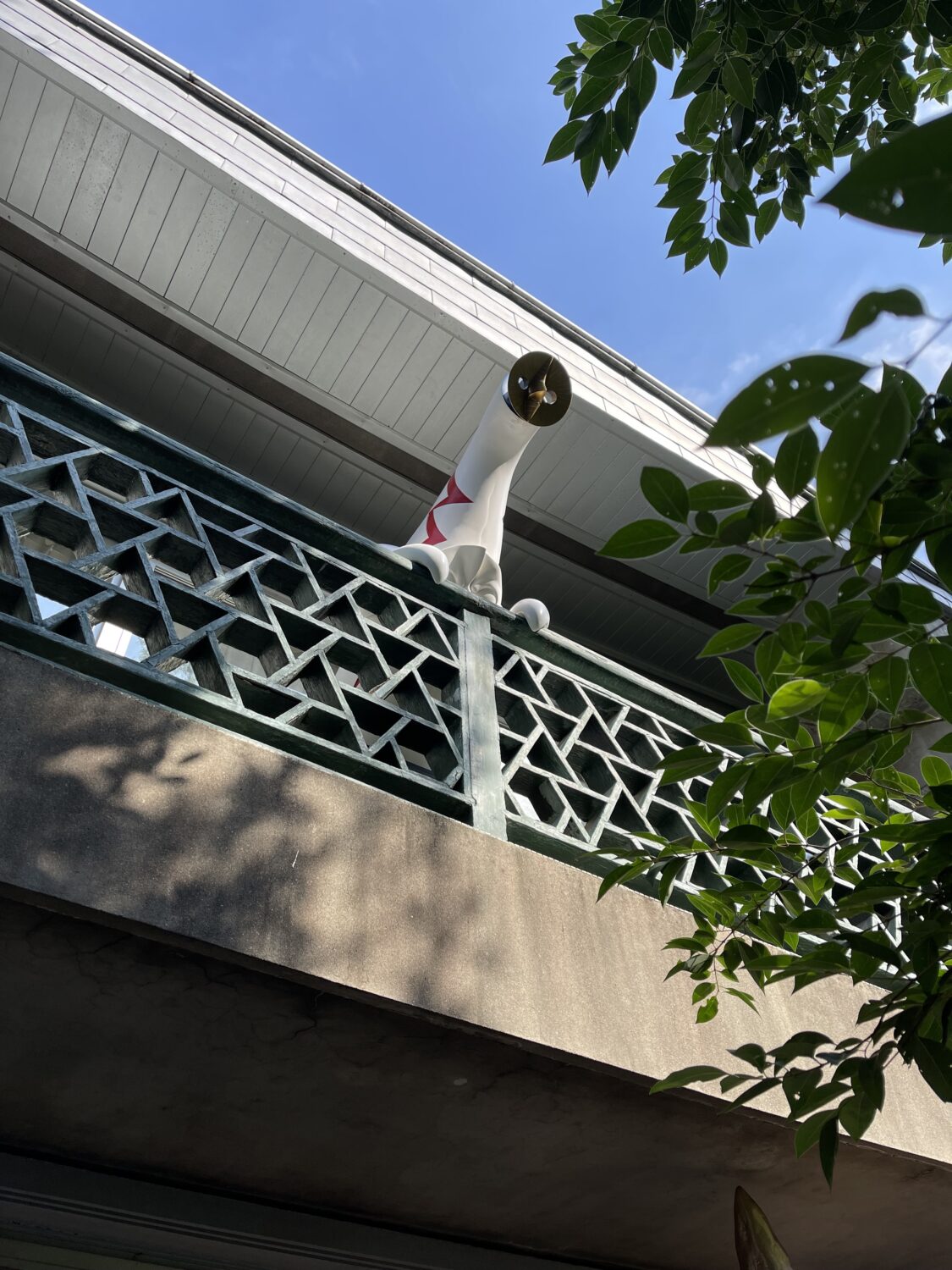 In 1938, his intellectual pursuits evolved as he delved into ethnology, particularly focusing on Oceania, under the guidance of Marcel Mauss at the Sorbonne. This fascination remained a constant thread in his life, serving as a wellspring of inspiration for his art as well as his extensive writings on the subject. Paris offered Okamoto not only artistic growth but also the chance to interact with thinkers like philosopher Georges Bataille, André Breton, the founder of Surrealism, and Swiss Surrealist Kurt Seligman. His time in the French capital was a period of profound growth that left a lasting mark on his practice.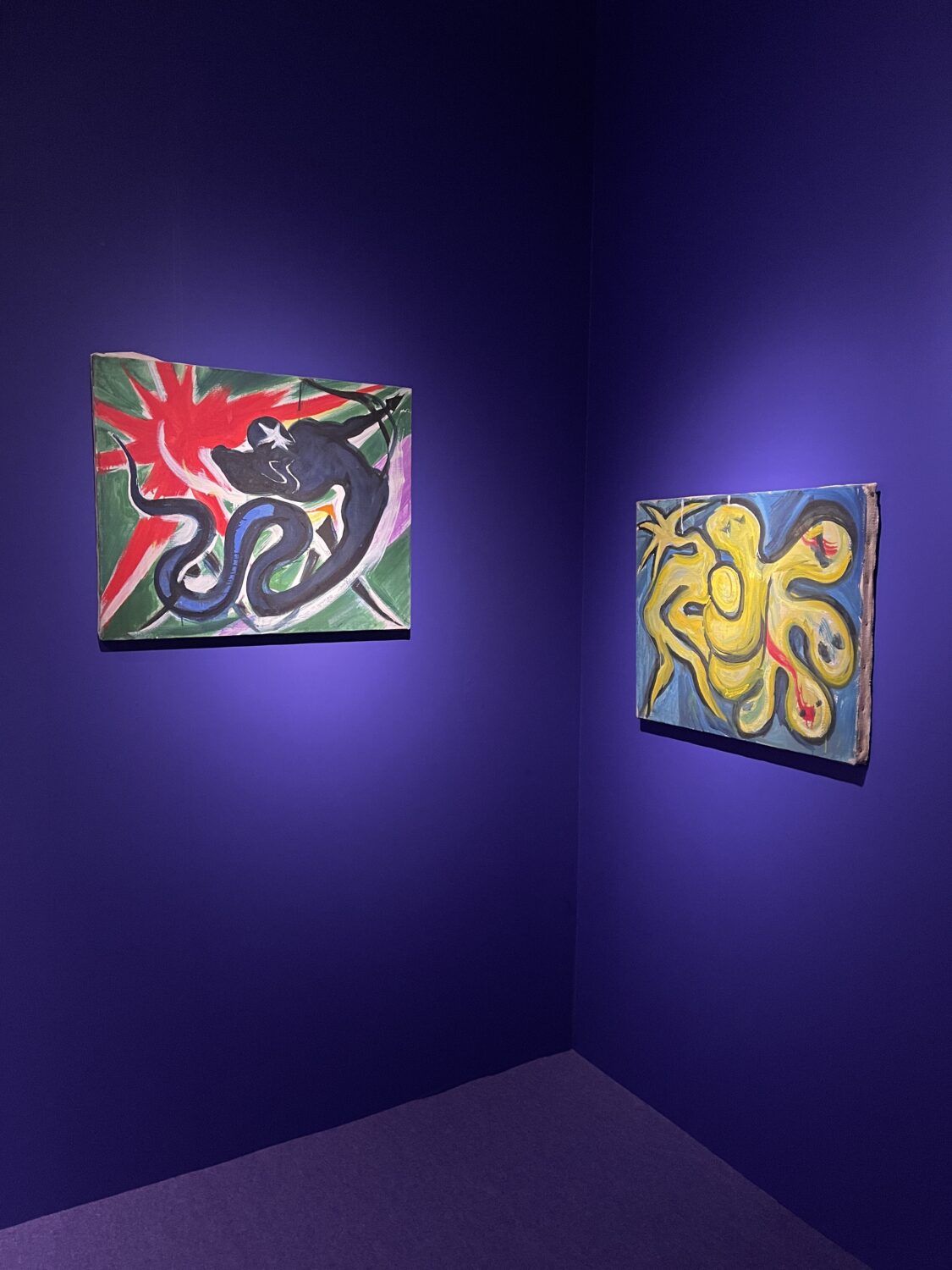 Okamoto returned to Japan in 1940 as a result of the German invasion of France. The next year, his artistic explorations during his European sojourn were featured in the 28th Nika exhibition, organised by Nika-kai, a collective of Japanese artists who resisted societal and art world norms – a group Okamoto would later become a part of. During his time in Paris, Okamoto had experimented with both abstract and Surrealist styles. However, he reached the conviction that these two movements were fundamentally incompatible. In 1947, in response to this creative conflict, he introduced the core of his artistic doctrine, known as Taikyoku-ism (Polarism), advocating the union of opposites as an artistic principle.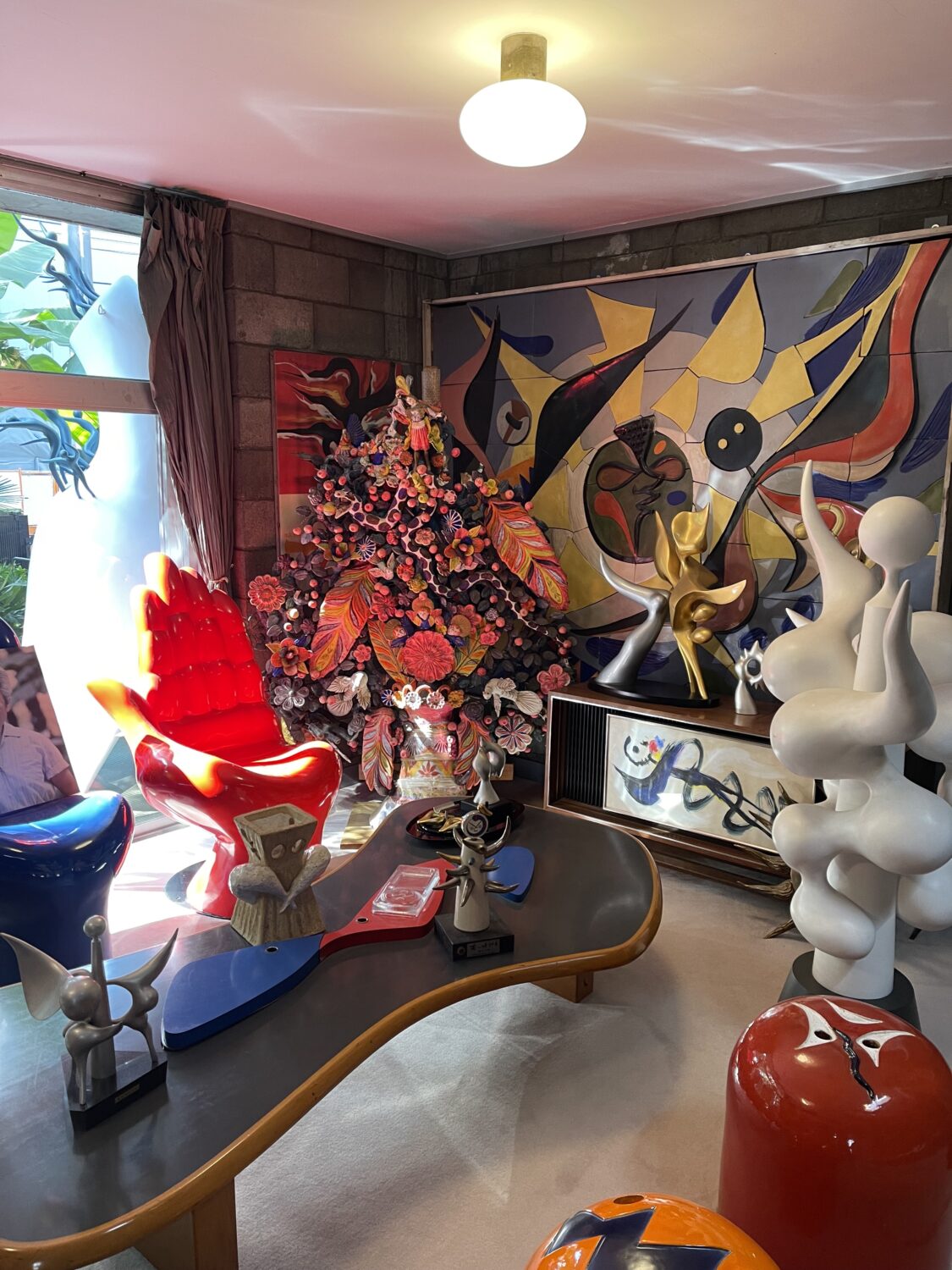 Guided by this thinking, he created prolifically for several years, making some of his most important works during this period. He proceeded to found the Yoru-no-kai, a cross-disciplinary society, alongside literary critic Kiyoteru Hanada, aiming to blend avant-garde art and literature. During the 1950s and 1960s, Okamoto dedicated his efforts to executing public projects, which encompassed installations within subway stations and government buildings throughout Japan. Among the standout public works, he produced a vast mural titled Tomorrow's Mythology, for a hotel in Mexico, depicting a human figure subjected to the impact of an atomic bomb.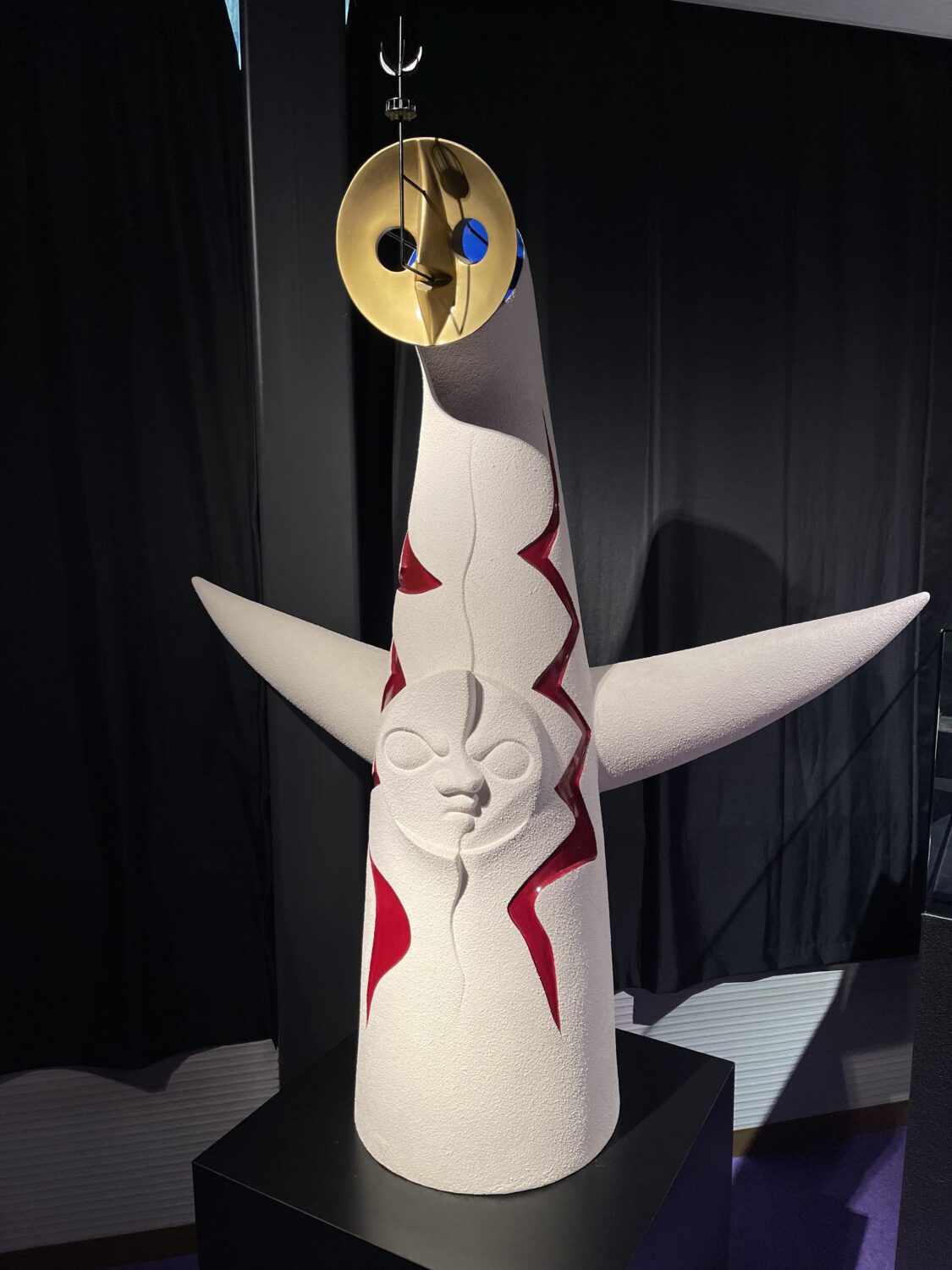 In his lifetime, Okamoto emerged as an inimitable figure of the avant-garde. He embarked on a mission to redefine the role of art in Japanese society, presenting his works as platforms for human connection and engagement. He intrepidly navigated various artistic schools, including abstraction and surrealism, making a lasting impression on each while pioneering his own artistic movement in response. On 7 January 1996, Okamoto passed away in Tokyo, and in 1998, his Minamiaoyama studio was transformed into the Tarō Okamoto Memorial Museum. The subsequent year witnessed the inauguration of the Tarō Okamoto Museum of Art in Kawasaki City, opened with the aim of rekindling and preserving his legacy.



Feature image: Inside Okamoto's Minamiaoyama studio. Photo: Keshav Anand