The state of London speciality coffee in 2023 is complicated. The peaks are high — high enough to rival any city in the world — but the bottom level of coffee in the city still leaves much to be desired. The pleasing focus on batch brew of the early 2010s — running contrary to the laboured archetype of the fastidious barista taking an aeon to craft a pour over — has translated into ubiquitously old, stale drip rather than inspiring converts from espresso to filter. Rising cost pressures are forcing independents to put prices up, allowing mint green American cynics to step on their turf with cheaper cups.
But back to those peaks. This is not an edit of The Best Coffee Shops in London — that would be to leave out the likes of Kaffeine, Prufrock, Rosslyn, Batch Baby, Omotesando, Lift, Browns of Brockley … the city is full of excellence. Rather, these are the best of right now: a mix of truly new spots — one literally just weeks old — with those doing something a little different, whether bringing overlooked coffee origins into the limelight or even coming to the capital for the first time.
---

Paradox Design + Coffee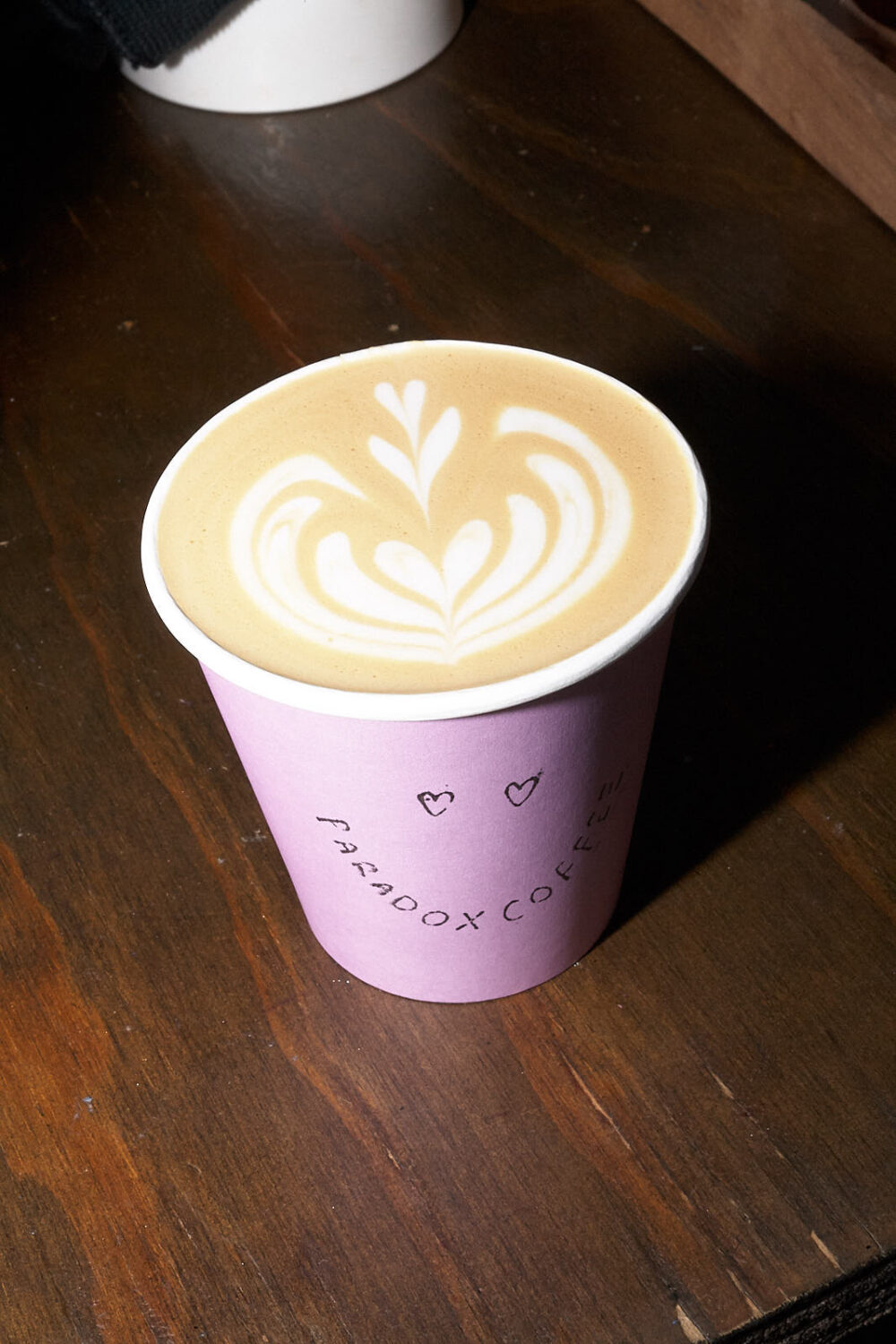 Start telling anyone about a perspex box in London Fields's Netil Market that serves probably the best coffee in the city, and embarrassment at such a yarn might catch in your throat. Resist: Souhil Zain Kara-Bernou and Katherine Miskulin's diminutive space deserves full-volume acclaim, with a staggeringly well-rotated menu of roasters from the U.K. and Europe (look for Obadiah, Dak, or Manhattan) that keeps things exciting for regulars and draws coffee seekers in their droves.
Netil Market, 13 – 23 Westgate Street, London Fields E8 3RL\
---

Water Lane Coffee
On a quiet street that leads down to the Thames, Water Lane founder Jerome Dwyer is evolving the approach to coffee that saw him open Hammersmith institution Antipode. A focus on European roasters like Barcelona's Nomad and Copenhagen's Coffee Collective is the draw here, and this newish addition to west London coffee is already thriving.
1a Water Lane, Twickenham TW1 3NP
---

Colonna & Small's London
One of the best coffee shops in the U.K. making the move to London is a big deal; making that move just down the road from Prufrock, one of the other best coffee shops in the U.K. is bigger still. Colonna and Small's has done it with aplomb, bringing its conversational coffee menu — designed to encourage engagement beyond "latte, please" — from Bath under the eye of founder and coffee luminary Maxwell Colonna-Dashwood.
96a Leather Lane, Farringdon EC1N 7TX
---

Qima Cafe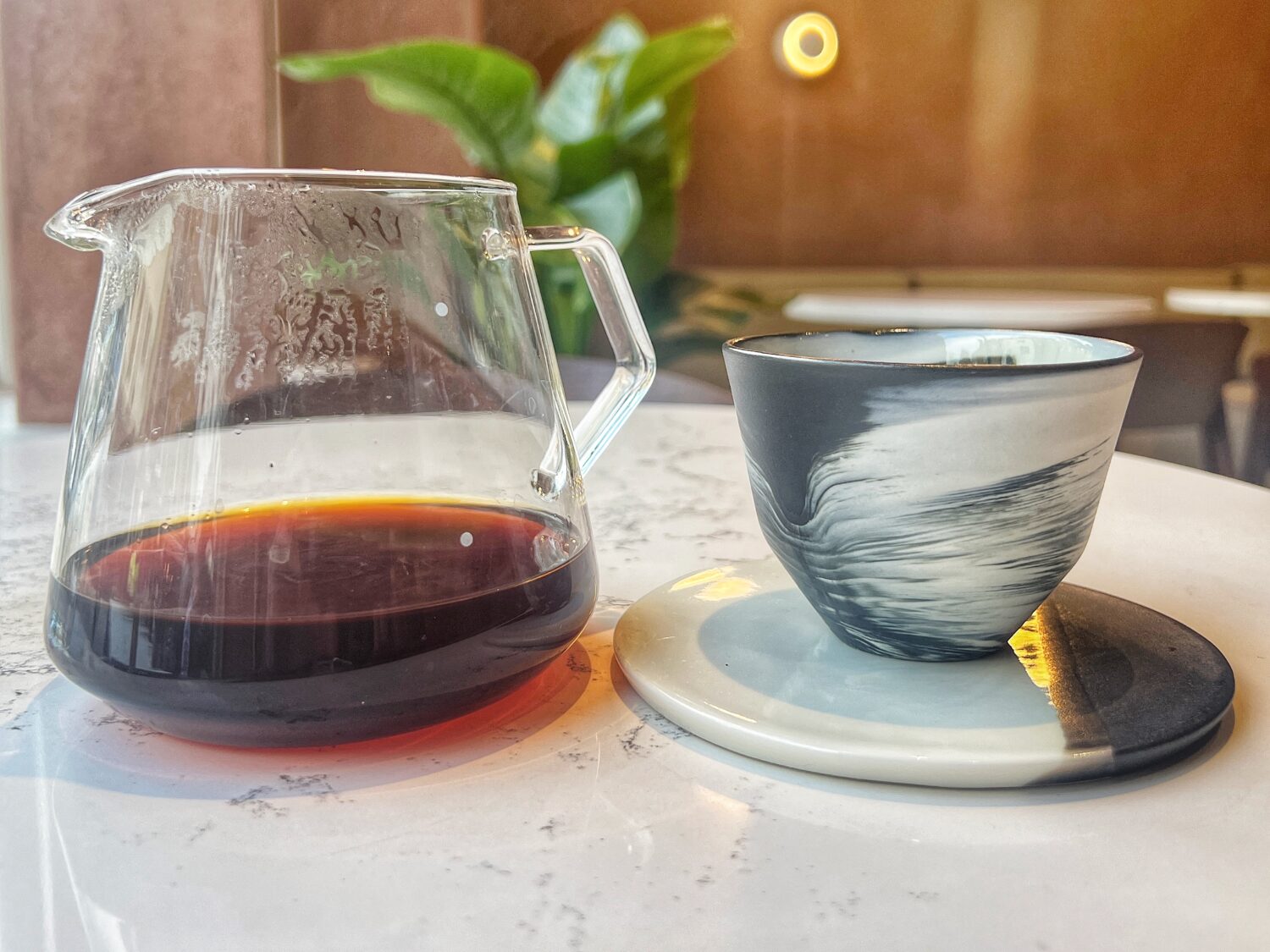 This cafe is a little bit flash, with slick interiors and an array of trompe l'oeil desserts, including a mousse fashioned into a coffee bean. It's also a great advertisement for the importance and diversity of Yemeni coffee, coming from an importer devoted to the archetypal origin of the drink. A qishr latte nods to the centuries-old coffee ceremony, sitting alongside some of the rarest filter coffees out there.
21 Warren Street W1T 5LT
---

Door Coffee Bar
Brixton roastery Assembly has finally done what London coffee drinkers dreamed of by opened an on-site coffee shop in collaboration with its sibling, Volcano Coffeeworks. One of the best roasters in Europe finally has an in-house shop window for its talents, with a stylishly brief menu of classic espresso drinks and a rotating filter option from its range.
244 Ferndale Road, Brixton SW9 8FR
---

15 Grams

Transitioning from a cafe that buys in beans to one that roasts its own has many benefits, but the road is paved with places that lost what made them great in the process. This isn't the case at 15 Grams, which now boasts two south-east London cafes, and has if anything gotten better with the beans fully under its control.
28 Greenwich Church Street, Greenwich SE10 9BJ; 30 Tranquil Vale, Blackheath SE3 0AX
---

Nagare Coffee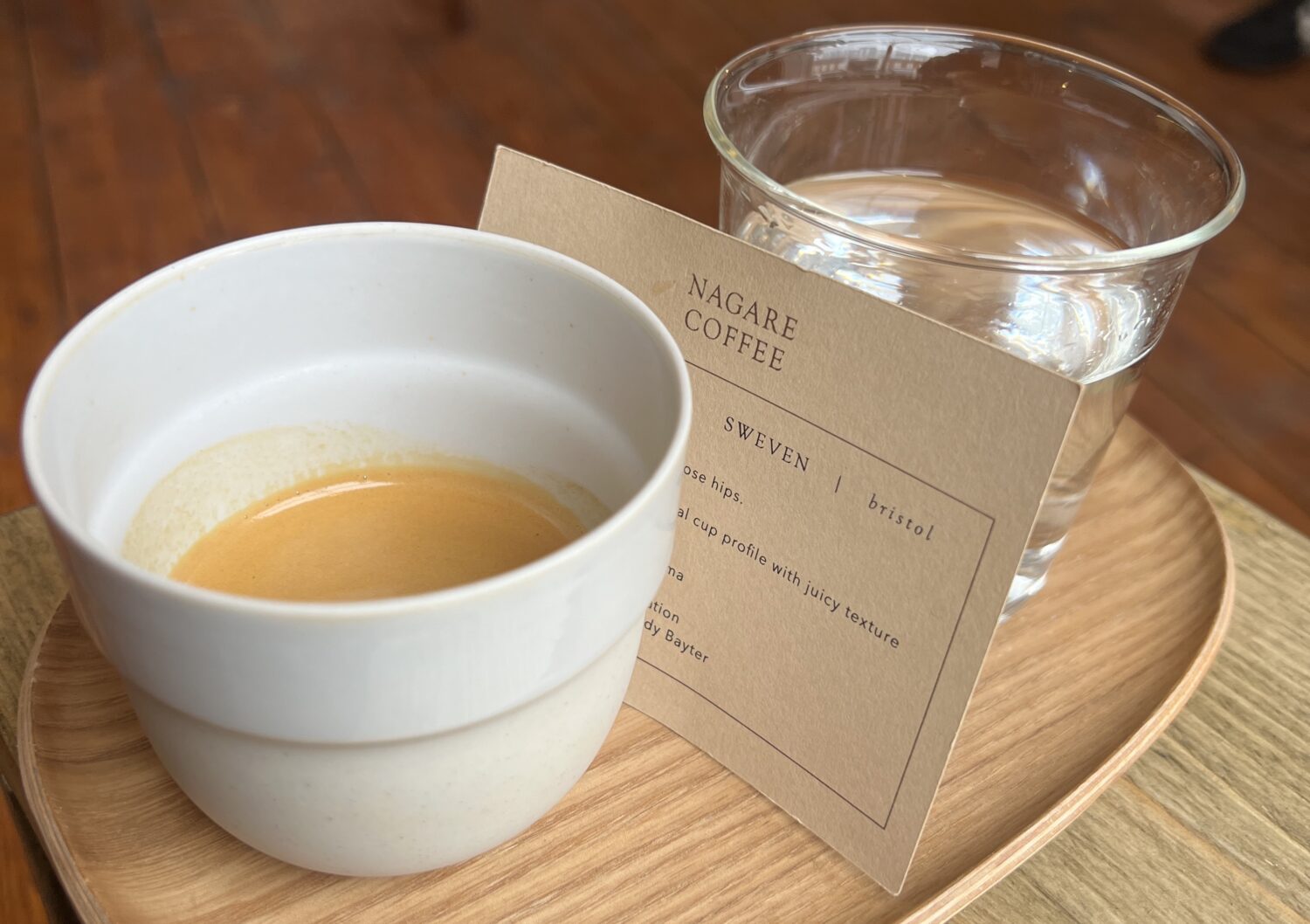 One of the most beautiful coffee shop interiors in London has the drinks to match. Nagare opened behind Old Spitalfields Market in January 2023, and has since brought together one of the most considered and expansive selections of guest coffee roasters in the city. With a focus on Southeast Asian roasters — including a coffee advent calendar with Stopover from Taiwan — and even an appearance from Australian dons Market Lane, its cosily minimalist interior is the perfect foil to carefully brewed espresso and filter.
40 Brushfield Street E1 6AG
---

Kapihan
Brothers and sister Nigel, David, and Rosemary Motley, along with David's wife, Plams, revived their expression of Filipino coffee culture in early 2023, and a larger site closer to Battersea Park is coming soon. This isn't just a place of single origin espressos — it thrives on fun drinks tied to Filipino cakes and desserts, like a malted karamelo made with coconut caramel, or a kubo float topped with whipped oat cream.
547 Battersea Park Road, Battersea SW11 3BL
---



James Hansen is a freelance culture writer and editor based in London. Header image and Paradox image by Michaël Protin; all other photography by James Hansen.