Interview: Matt Gibberd & Albert Hill, The Modern House
With a name inspired by F.R.S. Yorke's celebrated book The Modern House (1934), which introduced Modern architecture to a British audience, Founding Directors Matt Gibberd and Albert Hill set up their design-led estate agency in 2005. It has represented properties built by some of history's greatest architects, including High & Over, designed by Amyas Connell, and more recently, a home conceived by Jørn Utzon, most well-known for the Sydney Opera House. Last month, The Modern House published their second book, Ornament is Crime, a visual manifesto celebrating the reappraisal of Modernist architecture, and the agency's website continues to be one of the most viewed Modernist design references in the country. Something Curated met with Gibberd and Hill at their Islington office to learn more.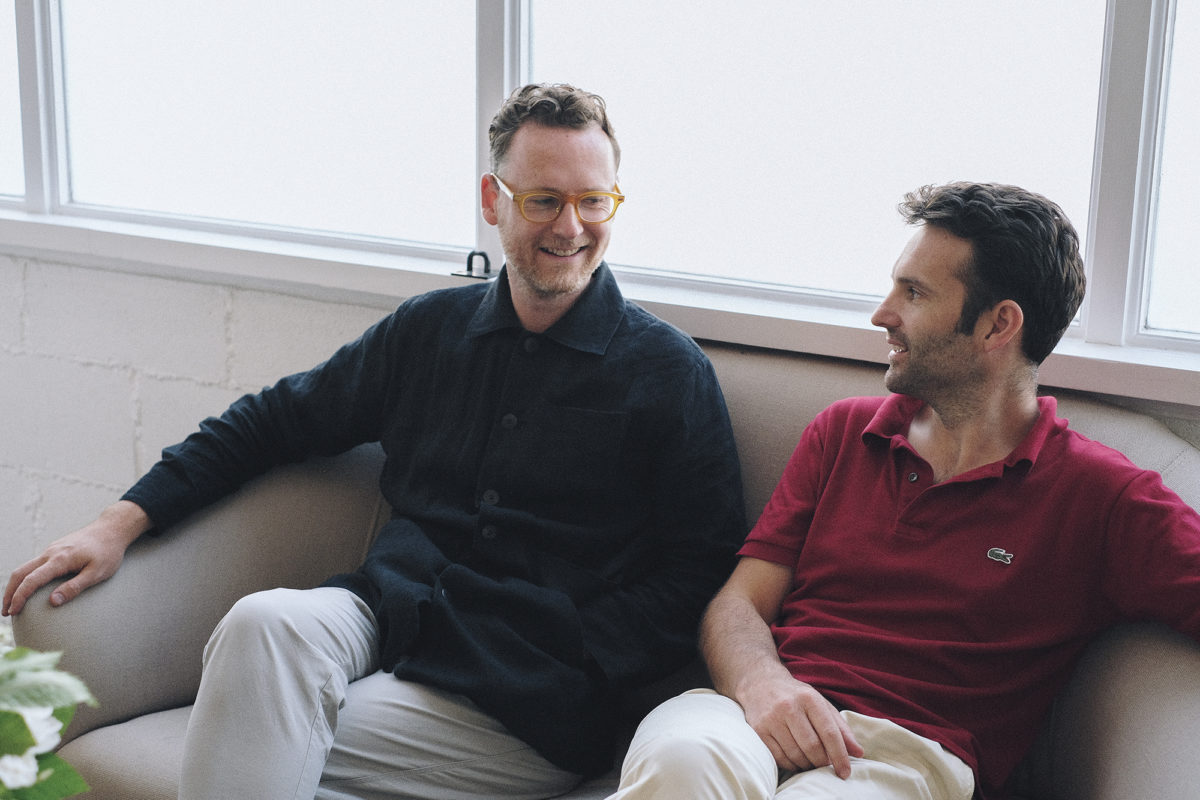 Something Curated: Could you tell us about The Modern House – what was your vision for the company?
Albert Hill: The company was founded in 2005, and really, it was quite clear to Matt and me that there was no estate agency that understood design, architecture and lifestyle. We were both journalists; I was working for Wallpaper* and Matt was working at World of Interiors, and we spotted an opportunity. We knew people loved talking and reading about beautiful houses, and also knew that people would love to own them. Here was a chance to deal with property in a different way.
Matt Gibberd: The traditional model for an estate agency is to open a branch on a high street and dominate that area as much as you can. Our model is not that at all. We focus on Modernist and period buildings with well designed interiors in all locations and price ranges. It's not a typology that's geographically specific. If you're looking for a house in a precise postcode, you can find that quite simply on Rightmove and Zoopla, but if you're more flexible about you location requirements but you want to be inspired in some way by your living space, it's actually a very difficult thing to find – and that's where we come in.
AH: Neither Matt nor I have a background in estate agency, so it was quite exciting to be able to start completely afresh in an industry that we had no preconceptions about. If you look up lists of the most hated and distrusted professions in the UK, you will always see estate agents on that list. It's one of the main driving forces for us, not only to be dealing with outstanding homes, but to be servicing our clients in an outstanding way, and to buck the poor public image of estate agents.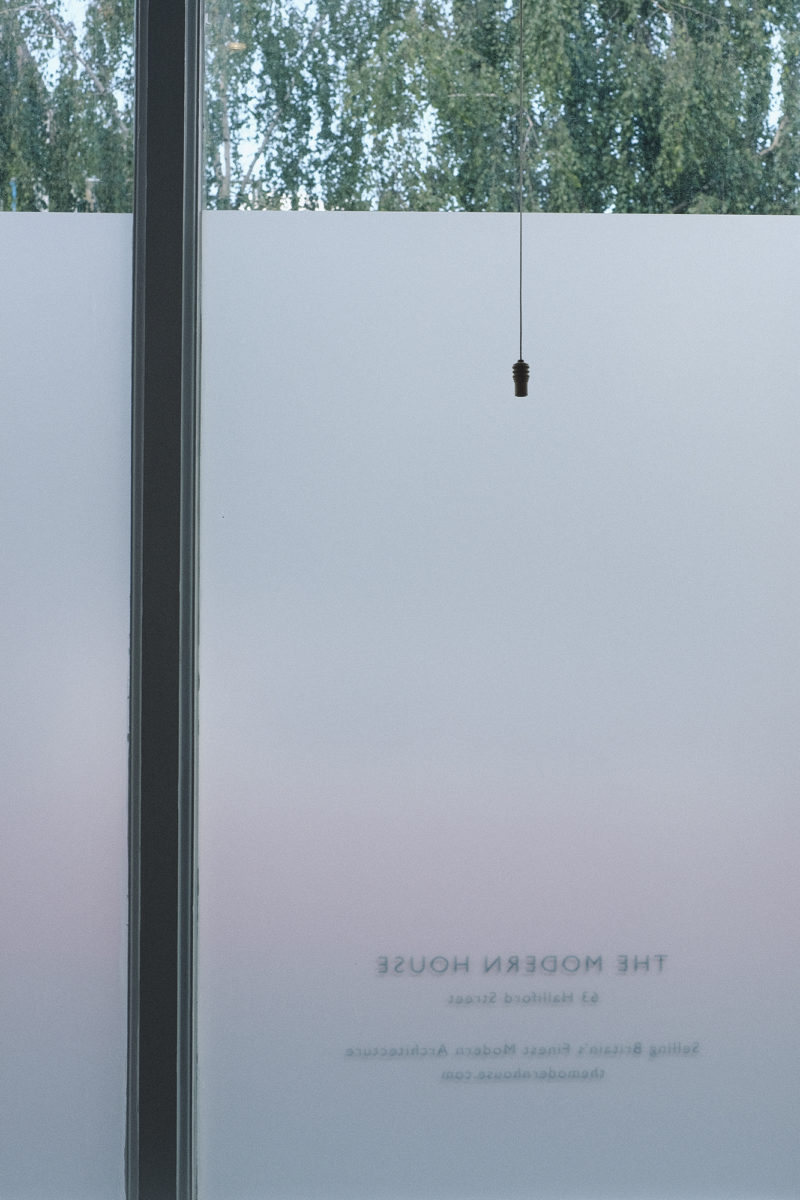 MG: It's been fascinating building a team of people who haven't intended on having a career in estate agency; only one person out of the 16 in our team has an agency background. We recruit a lot from the art world, for example, and one of our employees is from tech. I think they understand how to engage with people on a human level, they're empathetic, and they're very good project managers. We believe that the service we can offer people is a much more nuanced one than the average.
SC: What is Modernist architecture in your view?
AH: The academic view is that it really started with the Bauhaus and Le Corbusier in the early 1920's. We're approaching the centenary of that period. We're called The Modern House, and we see modernity not so much as a strict architectural style, but rather a way of living, a Modern approach to the use of space, which definitely does have roots in that first flowering of what we know as Modernism. They placed a big emphasis on space, on light and lifestyle, and on the integration of the inside and outside; those things are still very much at the core of the properties we deal with, even if they're not all strictly Modern architecture.
MG: Referring to the book (Ornament is Crime: Modernist Architecture), there are quite specific characteristics that emerge when you start pulling all these Modernist houses from different eras together: they are largely horizontal in their emphasis, they tend to have bands of ribbon glazing, a lot of them have a rendered finish and many of them have flat roofs. Modernism partly came about due to the development of materials like concrete and steel, which allowed the likes of Le Corbusier to create these huge open floor plates with no subdivisions in them. We still talk about open-plan living now. The way I would view Modernism, is, like Albert said, that relationship between indoor and outdoor spaces, the idea of pulling the landscape into your living environment, and harnessing natural light in a life-enhancing way.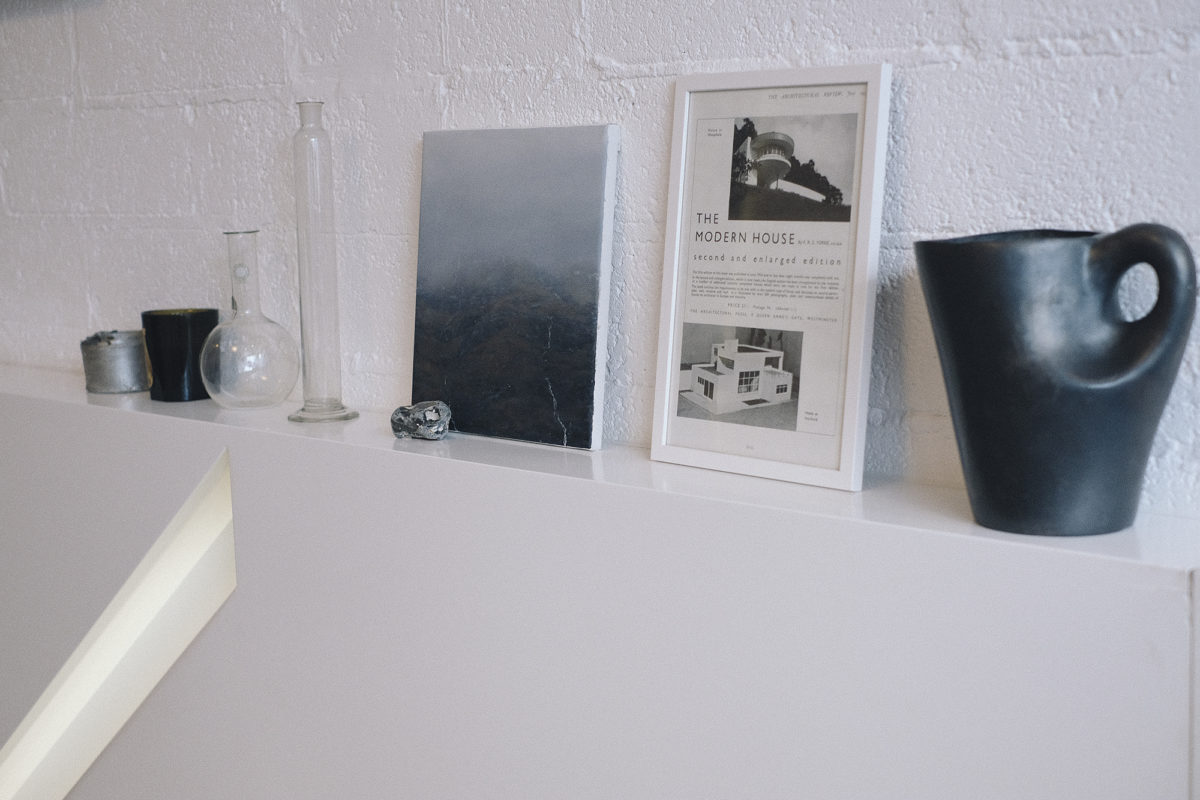 SC: Last year, you sold Assemble's Yardhouse – what are your thoughts on architecture being a collectable art form? 
AH: There's no reason why it shouldn't be a collectable art form. The great thing is it's more useful than a painting, given that you use it as a space to occupy. Obviously, Assemble won the Turner Prize, and in a way that was the art community acknowledging what they are doing is as interesting on an artistic level as a lot of contemporary artists. If I hadn't founded The Modern House, I would have been an art dealer. My father was an art dealer, and I see dealing with architecture as a similar thing.
MG: Regarding Assemble, I recently commissioned them to build me a garden house, which is inspired by the Swiss architect Walter Segal. He came up with a method of self-building where you work with standard building materials, like regular lengths of timber, to create a structure that can be put together by two people. I have worked with Assemble to develop a contemporary version of that. As to whether it's collectible – probably not!
The Serpentine Pavilions always sell for a lot of money, usually before they've even been constructed. There is a market there. For example, the egg-like one by Smiljan Radic is now at the Hauser & Wirth gallery in Bruton, and Frank Gehry's pavilion is at Chateau La Coste in France. The original Serpentine Pavilion from 2000, by Zaha Hadid, is used for children's parties as part of a theme park in Cornwall, which shows that it took time for the market to establish itself.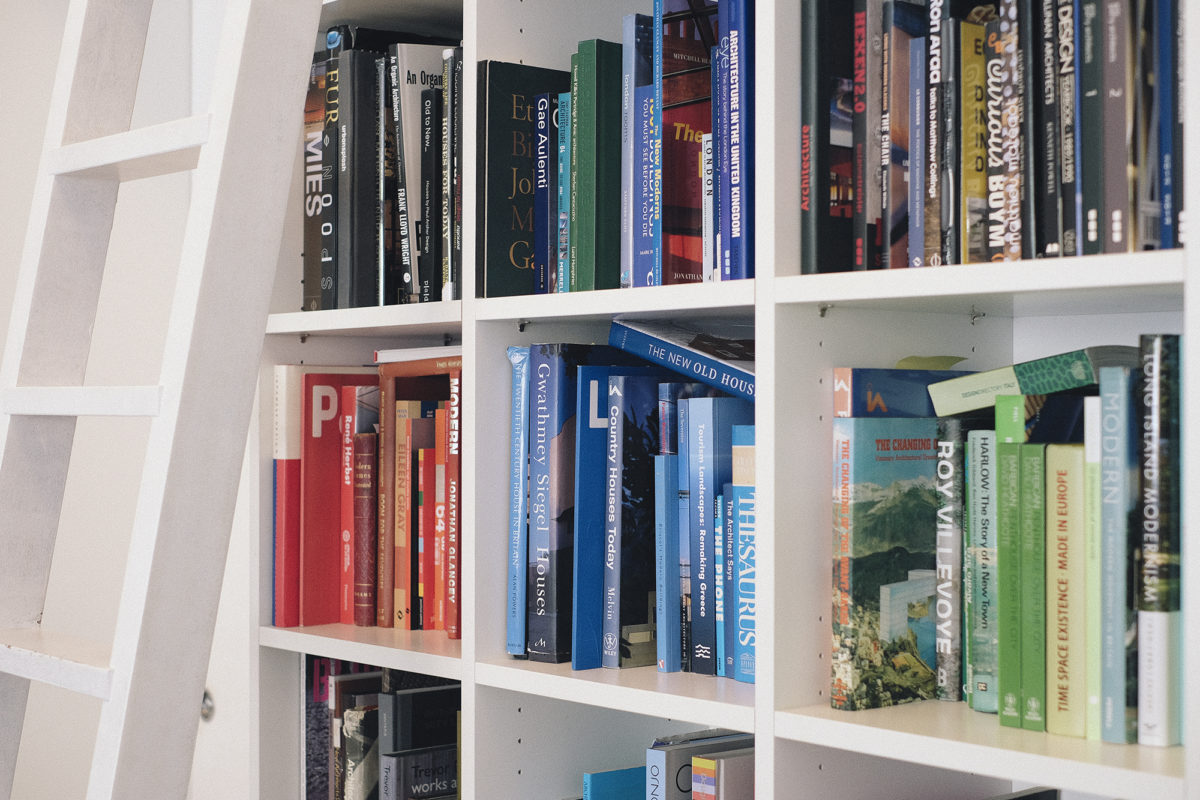 There's a tradition today of auction houses generating a provenance around certain pieces of architecture, with mixed results actually. With our agency, we feel that by presenting something to an audience who inherently understand and appreciate it aesthetically, they will actually pay a premium for that. With that in mind, there's a sense of collectability with everything that we sell.
SC: Matt, any relation to Sir Frederick Gibberd? Has architecture always been central to your family?
MG: Yes, he was my grandfather. Architecture is a very personal thing; I was only six when he died, but my grandfather has been an important figure for me, and I've spent a lot of time researching his work and engaging myself with his buildings. My Dad, who is also an architect, took me up to see the cathedral that he built in Liverpool when I was quite young, and that was a very affecting experience for me.
AH: He had a knack for spiritual places, didn't he? He designed the mosque in Regent's Park.
MG: He always joked that he had hedged his bets for the afterlife because he'd designed all these different religious buildings. He was a real character.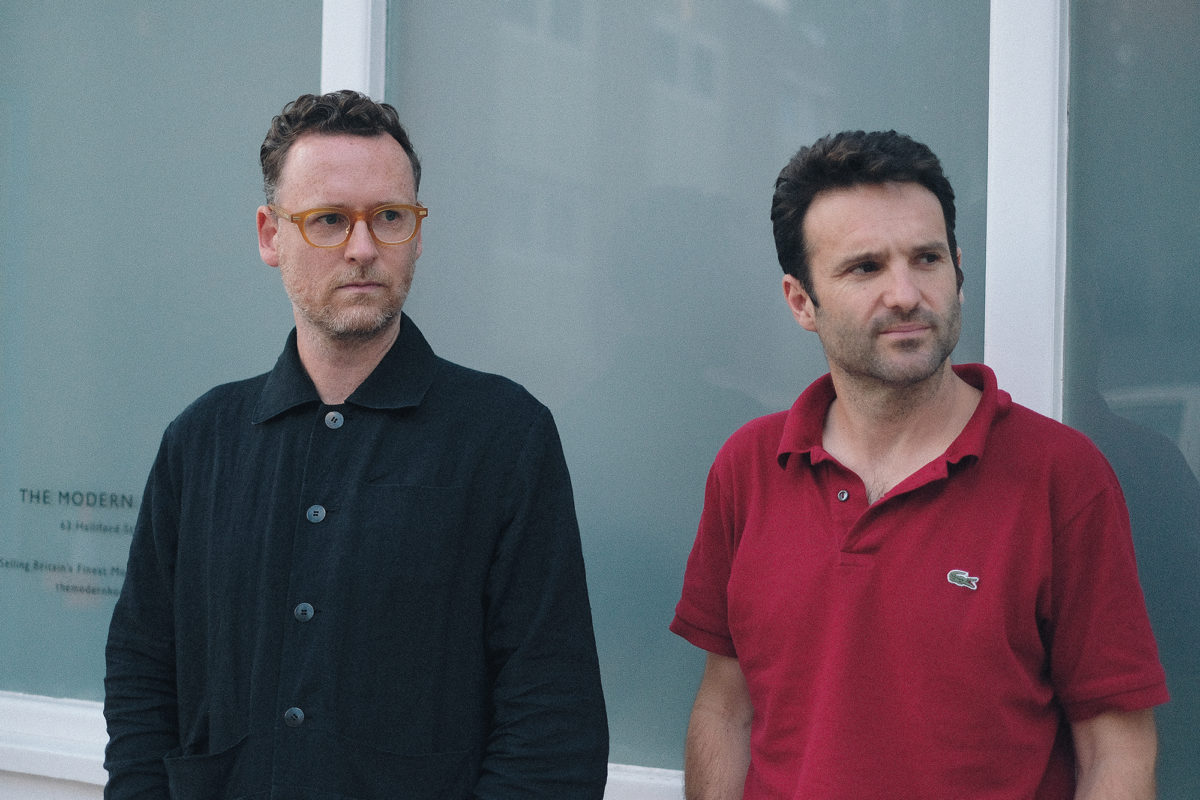 SC: Your marketing aesthetic is very distinct – could you talk about your approach to photography?
AH: Matt and I both come from editorial backgrounds. Ever since I was as young as I can remember, creating images in magazine formats is something I've always wanted to do.
MG: We were at school together, and I remember Albert and I would create our own little magazines and newspapers. Images and stories are what we do. We see the website as a magazine in many senses. Acting as a filter, it's important to say that unlike most estate agents, we turn down as much work as we accept.
AH: One of the things that really inspired me to do this was one weekend, when I was living in this little village in Hampshire, I drove around looking at some of the Modern houses in the area with my girlfriend. It just so happened that two of them were on the market at that time, so I looked them up online and the presentation of them was just awful. The agents and the photographers clearly had no clue. Even if you did want to buy a Modern house and you saw that, you probably wouldn't have recognised its value. And the sales particulars said something like, "a quirky home," and I just felt these houses deserved better.
SC: Do you style the homes featured on your site?
AH: Everyone always says, "You must style them," but no. Thankfully our sellers tend to be pretty good at preparing their homes to be photographed.
MG: If it's a newly built development, we advise developers on how to furnish their show homes, and on a wider level, how the whole thing should be branded so that it appeals to a design-literate audience.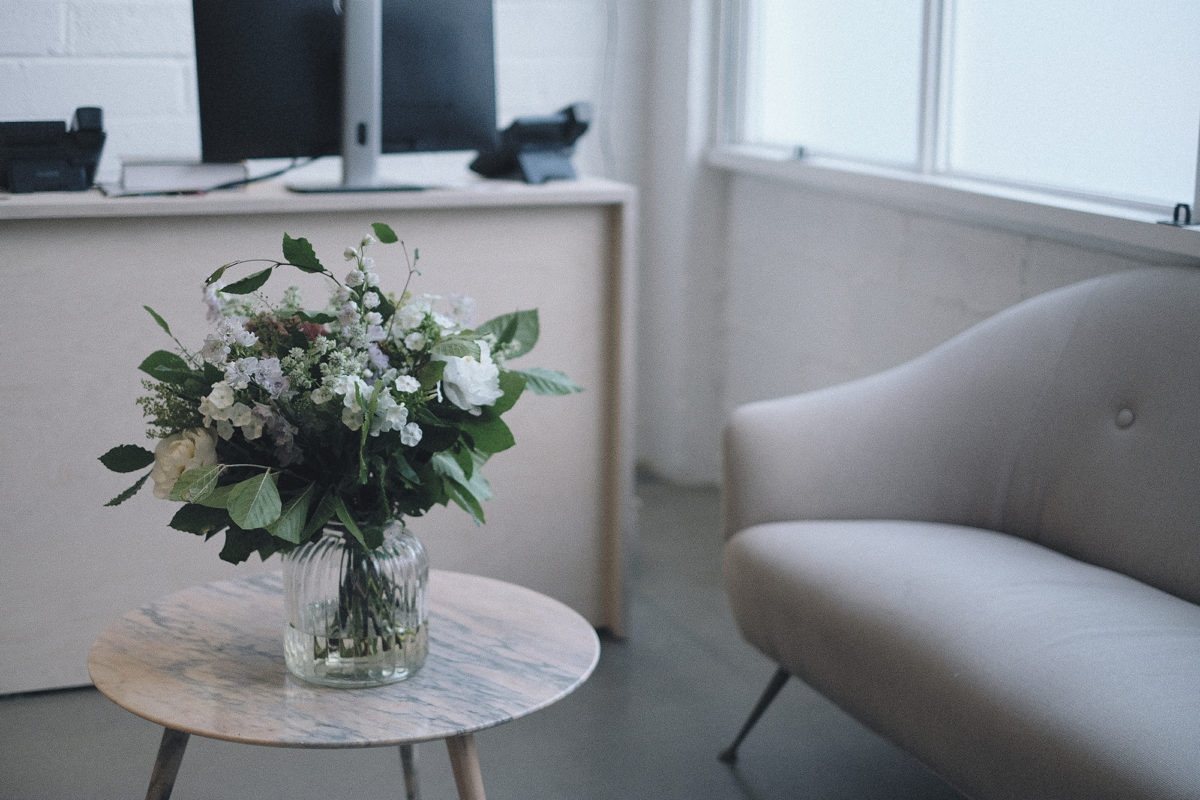 SC: What is the thinking behind The Modern House Journal?
AH: It's a natural thing for us to do because it's not only these great houses that we have the privilege of engaging with but they are owned by some really interesting people. As Matt said, stories and images are really exciting to us, so the Journal is another opportunity for us to tell those stories. Ultimately, we're always curious about how people want to live now, and it's a great way to explore that and get others interested in it.
MG: It's celebrating our community, and it really is a fascinating community of people that we come into contact with. We're trying to tell the stories of the houses through the occupants, and at the same time, we're also telling the story of The Modern House as an entity. For example, on the Journal, a team member might post something about where their interest in Modern architecture stems from, or about their recent trip to Brazil. We want there to be a human side to what we do because estate agency is about people buying from people.
SC: What in your opinion is one of the best completed architectural projects in London and why?
AH: The Barbican Estate just because we'll never see anything like it again. The sheer scale and virtuosity of it, the purity of vision, the ambition and execution, and where it's located, it's just remarkable. Each time I go there, it blows me away.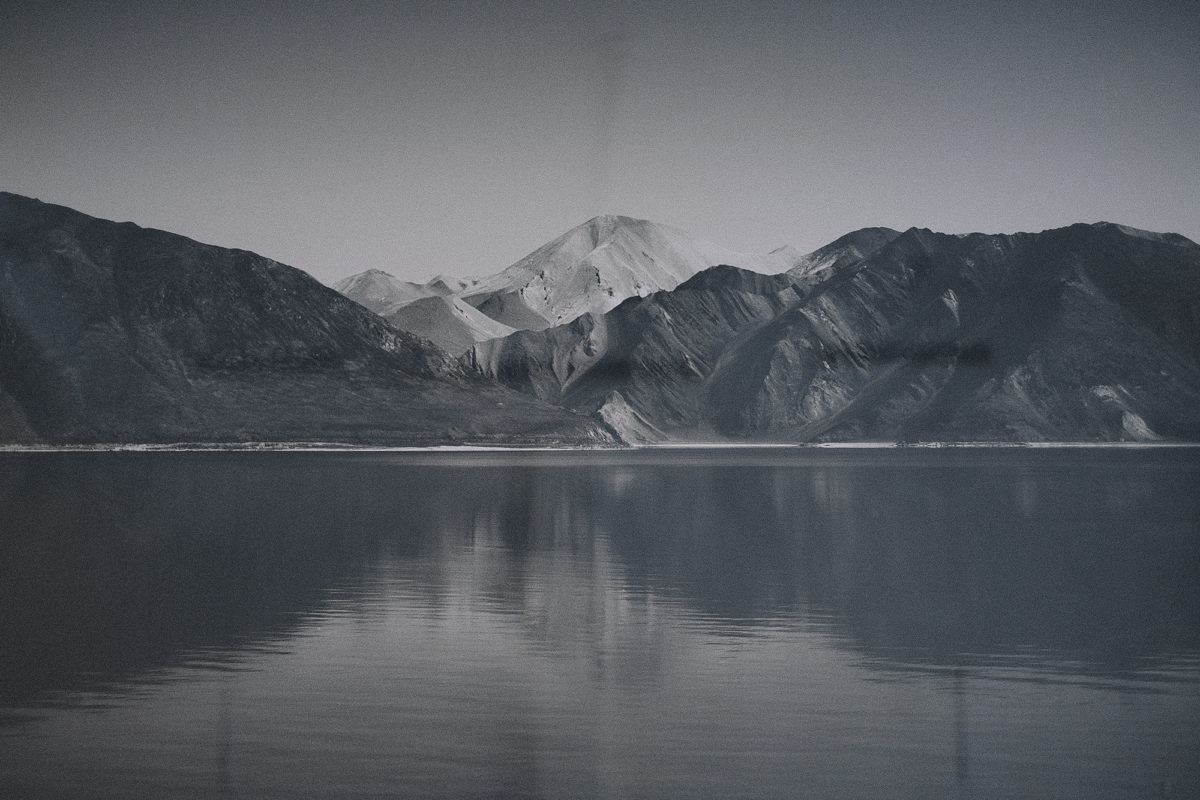 MG: I live in Highgate, and there's a house there designed by an architect called John Winter, for his own use, and for his family. It was the first use of corten steel cladding on a residential building in the UK. He was very inspired by American architecture, and he knew Charles and Ray Eames, and he had original chairs from them in the house. It's a beautifully minimal building, with seamless glazing meeting corten steel, and it overlooks Highgate Cemetery, so it has this slightly macabre element to it, with these Victorian gravestones and foxes. That's a very pure building for me. I think 1960s architecture is my personal favourite.
SC: What drew you to set up your office in this area of London?
MG: I grew up in Islington, so I know the area well, and Albert and I bought this building a few years ago as an investment. We've outgrown it now, so we're about to relocate to much bigger premises in another part of London.
AH: The location isn't important to us or our clients. We don't want to be too strongly associated with one particular area because we sell houses all over the country. The most important thing for us is that our staff can get around easily and that they have an inspiring work environment.
Interview by Keshav Anand | Photography by Michelle Marshall