Ma-tt-er + SPACE10 Examine How Materials Shape The Way We Live
Until 23 September, SPACE10 is hosting a pop-up in Shoreditch, exploring the consequences of urbanisation and the spaces we inhabit. During the course of six days, running concurrently with London Design Festival, the events examine the concept of space from different perspectives. Over the coming weekend, the programme will be led by Ma-tt-er's Seetal Solanki.
Ma-tt-er is a research design studio that explores the past, present and future of materials. Working across industry and education, the firm advise and support the implementation of responsible materials, examining their future potential. By considering identity, lifecycles and systems thinking, Ma-tt-er is able to propose an alternative approach to applying materials, encouraging a positive economic, environmental and social change. Exploring how materials and textures affect our experience and understanding of space, and how they might evolve our spaces in the future, Ma-tt-er hosts an exhibition, workshop and programme of talks.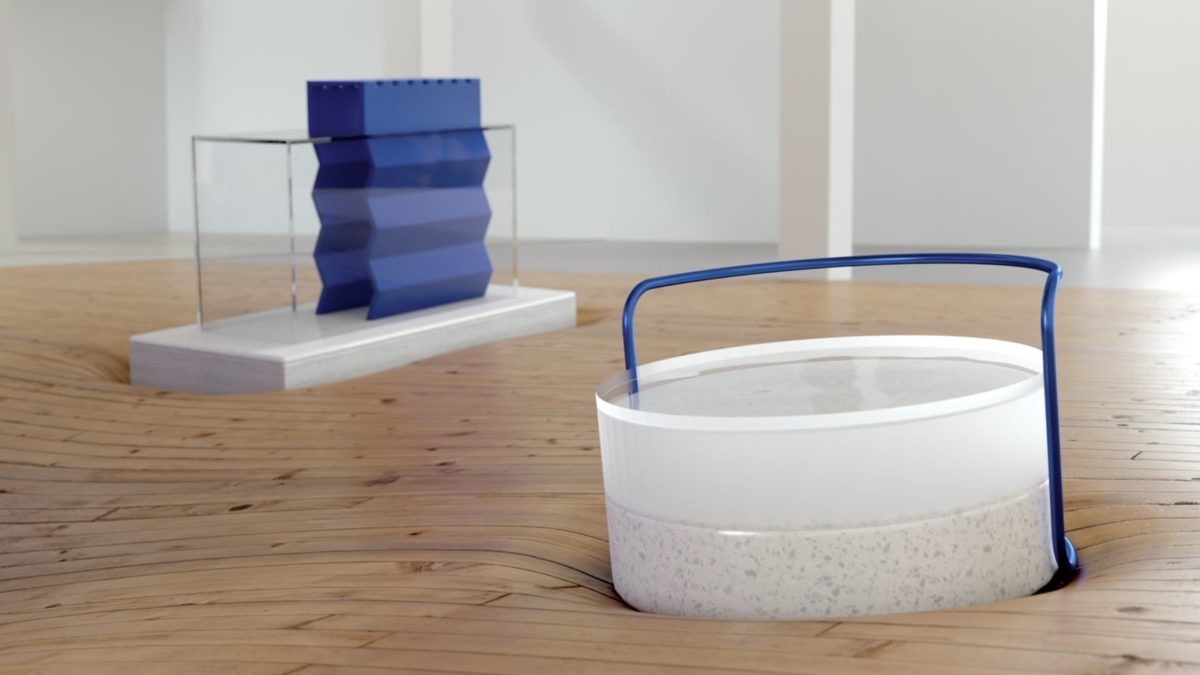 As humanity continues to deplete the planet's finite resources, Solanki believes that we must reconsider the definition of waste, and that by harnessing the unexplored potential of materials, we can implement social, economical and political change. The exhibition is set to explore materials and textures in relation to space, and take viewers on a "journey of materials and how they will evolve a space by the year 2030". As part of the exhibition, Ma-tt-er will host a natural dyeing workshop to show how red cabbage can be used to measure pollution levels.
In the evening, the studio will present a series of talks, and ask pressing questions about the future of materials—such as who gets to decide what's defined as a material, and who's permitted to use a particular material? Speakers include, Libby Heaney, an artist, researcher and lecturer with training in quantum physics, who works at the intersection of art, science and technology. For example, for the European Capital of Culture programme in the Danish city Aarhus this year, she presented an interactive, virtual reality experience that explored the storytelling possibilities of quantum mechanics.
Luca Picardi, a strategic designer whose recent project "Familiar" explores patterns of mimicry in contemporary urban development projects in northern Europe, from Fjord City in Oslo and HafenCity in Hamburg to Nine Elms in London and the Royal Seaport in Stockholm. The project asks whether cities are looking more alike—and, if so, how these developments collectively shape our experience of the city. Lucy Hardcastle, an interdisciplinary designer and digital artist, will also be speaking. Her work focuses on tactility, visual illusions and sensual aesthetics through digital rendered pieces, sculpture, set design and moving image.
Programme:
The exhibition is open from 12-4pm
6pm  – Doors open
6.30pm – Welcome to SPACE10
6.45pm – Talk: 'Materials Matter' by Seetal Solanki, Ma-tt-er
7pm – Talk: 'VR Matter' by Libby Heaney
7.15pm – Break
7.30pm – Talk: 'Familiar Spaces' by Luca Picardi
7.45pm – Talk: 'Intangible Matter' by Lucy Hardcastle
8.15pm – Panel discussion: 'Material Spaces'
8.30pm – Closing party with DJ's from NTS Radio
Material Spaces: Ma-tt-er + SPACE10 — 23 September 2017 | 31 New Inn Yard, London EC2A 3EY