Interview: In The Studio With Architects MATHESON WHITELEY
Having established their London-based architectural studio MATHESON WHITELEY in 2012, Donald Matheson and Jason Whiteley's completed projects include contemporary art galleries for Hollybush Gardens and Stuart Shave/Modern Art, offices for the fashion designers Peter Pilotto, and a feasibility study for a new rooftop gallery for London's Science Museum. Currently working on a New York art gallery, and a house and studio in Suffolk for contemporary artist Ryan Gander, among other projects, the duo have a busy year ahead. Something Curated met with Donald and Jason at their east London studio to learn more.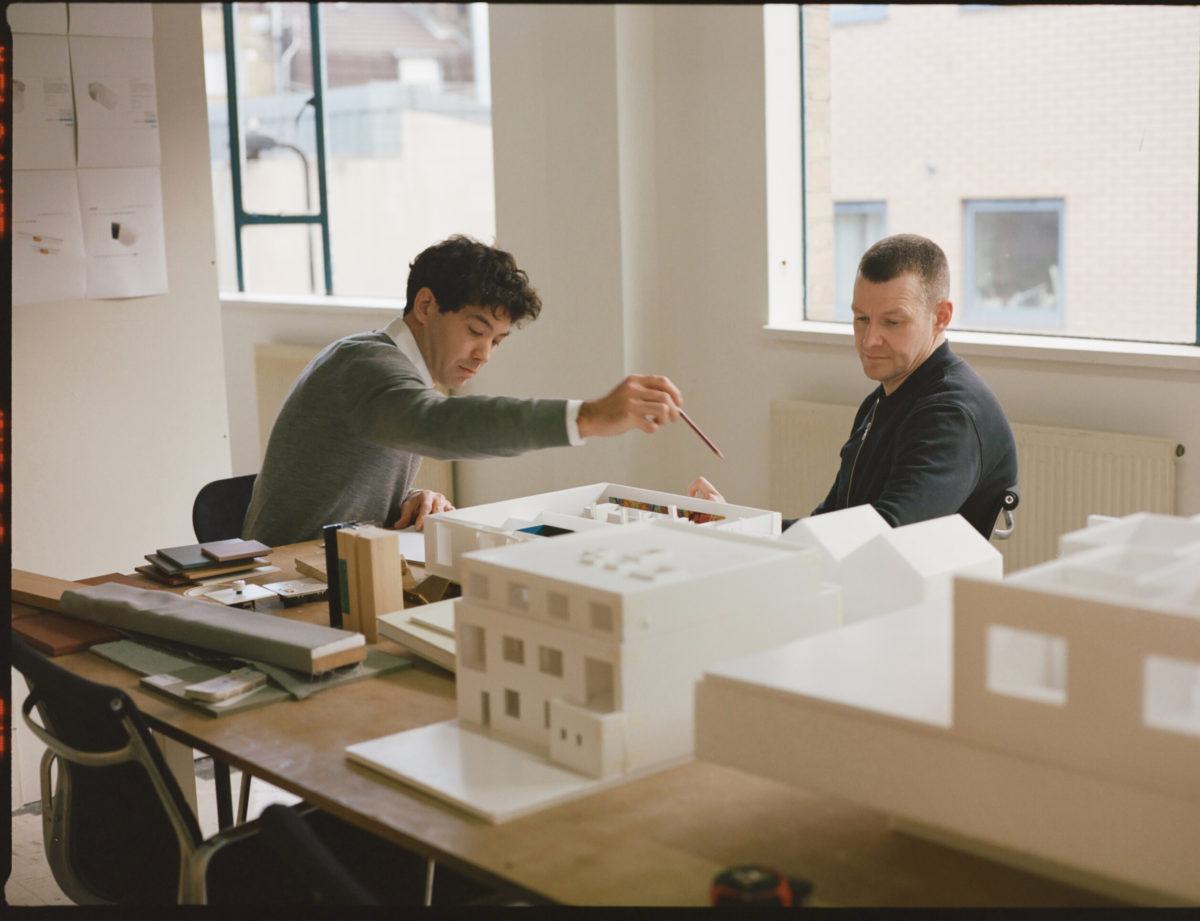 Something Curated: Can you talk to us about your backgrounds – how did you get into this field?
Donald Matheson: I graduated from university in Scotland and then worked in London building up experience progressively in smaller and bigger practices. For a long time I worked with Tony Fretton. It was an interesting time in his office as they were expanding into international work. Following that I joined Herzog & de Meuron, working in the London office set up for the new Tate Modern project. That was 2009-12, so I was involved in the design and delivery of The Tanks. Shortly after, I took the step into practice with Jason.
Jason Whiteley: I'm from New Zealand and studied physics and mathematics, before switching to architecture. After graduation I worked for three or four years. Architecture in New Zealand is mainly single-family houses, often on amazing coastal or natural sites. At the time I didn't fully appreciate how special that kind of work was, but it's also hard to find interesting larger scale projects, which I was curious about. In 2005 I moved to Basel to work with Herzog & de Meuron. Much of my work was on the early design phases of very large projects. I moved back to London in 2011 and was asked to make a small artist studio. I knew Donald through Herzog & de Meuron. The practice grew out of that, out of collaboration.
SC: What is the collaborative dynamic like between yourselves?
JW: We're lucky because we naturally focus on different parts of the architectural process. We both appreciate how those parts are linked to the whole and I think the projects become richer because of those diverse interests.
DM: There is nothing worse than architects forcing their will on a situation, like making up a shape and then trying to make it work …
JW: … it's completely not interesting. The best projects draw on the opportunities of a given situation: the site, how the building could be built, the requirements of the people that are going to use it and the people who will be impacted.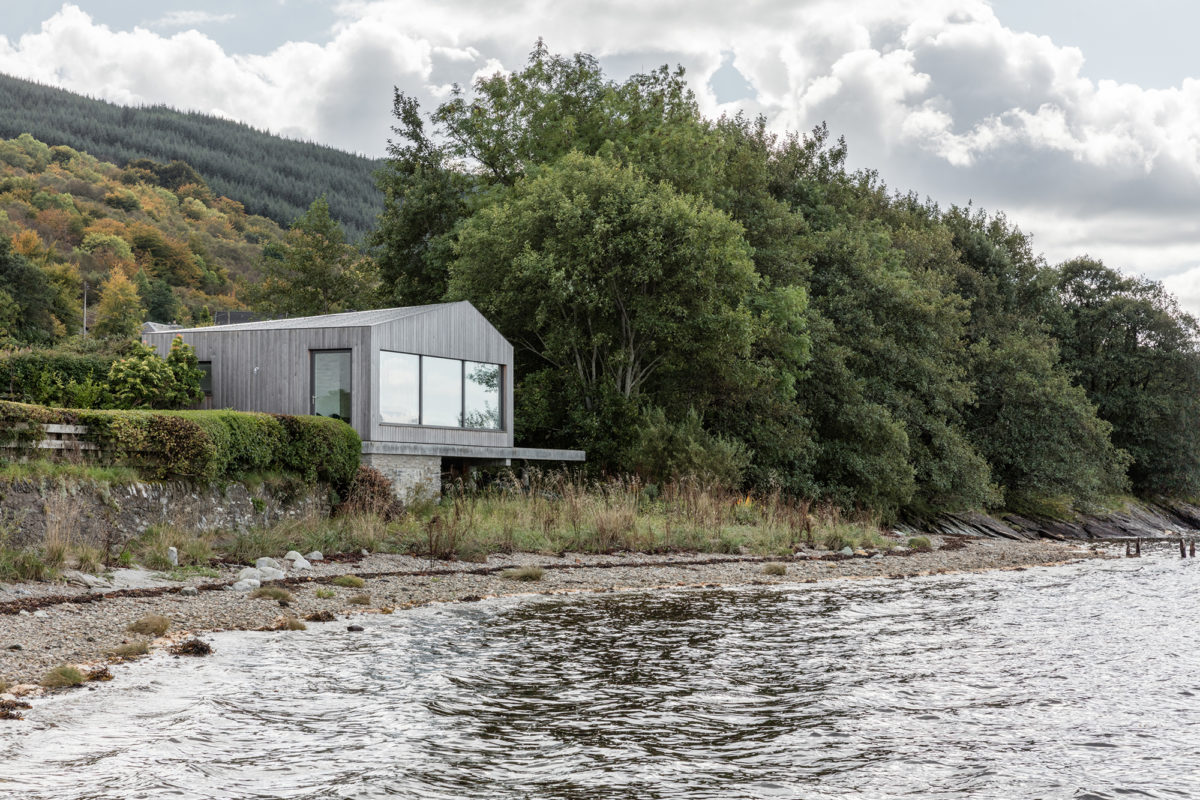 DM: We don't really have a practice where Jason has his clients and I have mine. It's much more productive when we meet and discuss aims, concerns and ambitions together. In the early days, one of us might focus more on technical issues or practical matters, but over time it's sort of blended. We're learning from each other.
SC: Are you able to give us some insight into what you're currently working on for contemporary artist Ryan Gander?
JW: We've enjoyed a fairly long collaboration with Ryan. It started when he was looking to set up a post-graduate art school in Suffolk. The idea was that the school would not charge fees. Ryan was confronting the problem of education, the problem of the costs of art school and so on. He had identified an abandoned council site near where he lived and we prepared some studies looking at how this could be converted into an art institution. Ultimately that version of the project did not proceed. Ryan eventually found another site, a former electronics factory in Suffolk.
DM: The factory is a large space filled with different parts: a local council marriage office, a little sport centre, an electronics workshop, counselling offices. Ryan acquired the site and we've been working with him on it for about three years. The first phase has recently completed, providing studio, workshop and office space. We're now working on the next phases. When they're complete, some of the studio space will become the art school.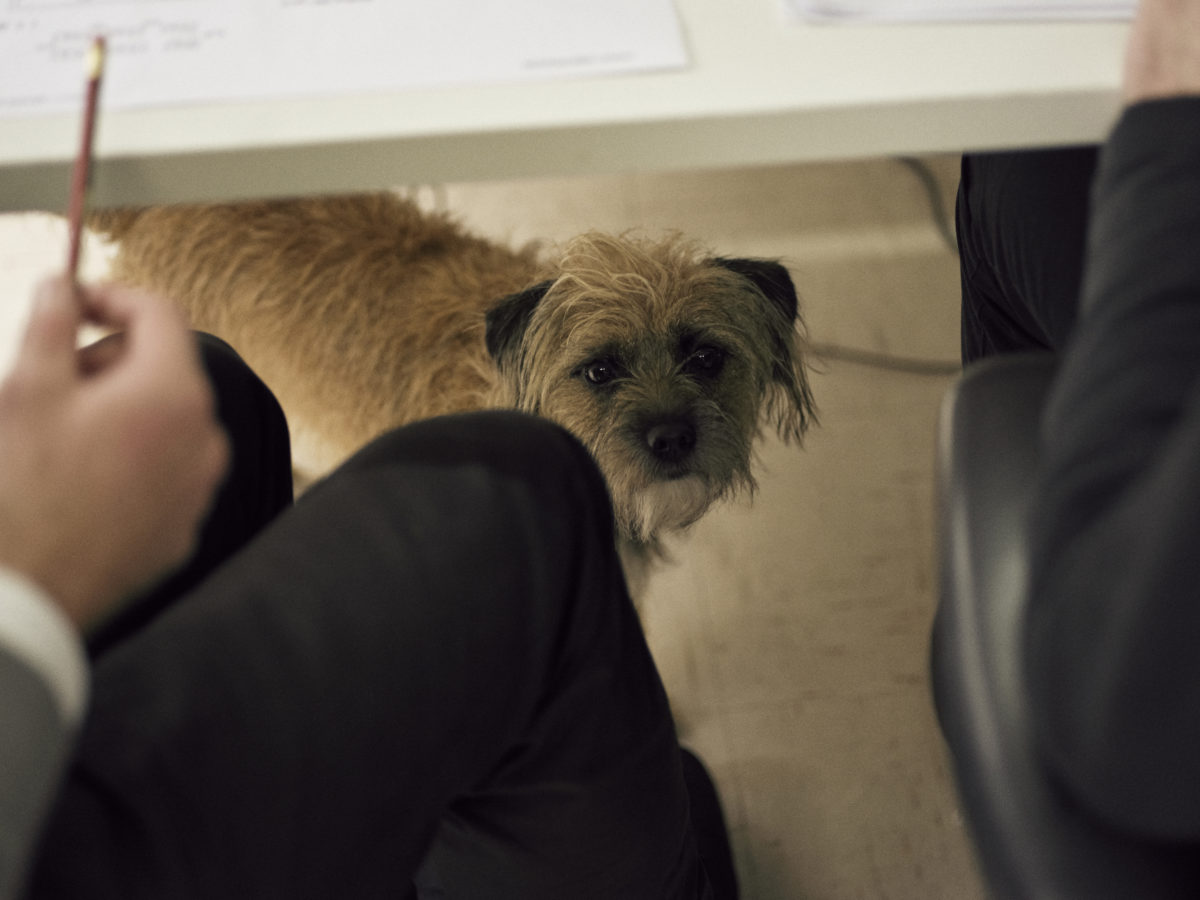 SC: What does London offer you as the location of your business?
JW: Serendipity.
DM: All of my experience has been in this city: either as a place to build, or as a base from which to go and build in other places. There is a familiarity to London and, in setting up an architectural practice, I had the sense that it would be important to know the local landscape. We have both enjoyed friendships and connections with people here that have led directly to really interesting commissions.
JW: I think London is a tough city, but it's also a city where things are possible. I couldn't imagine a practice like this anywhere else. I suppose if we were in Basel it might be more comfortable, but the opportunities here are very fluid and perhaps the negotiations are more creative because so little is defined.
DM: I came to London sixteen years ago. In a way, I'm from another generation that had opportunities while it was more affordable. I can understand how difficult it is for people arriving in London now to make a situation that is viable. It's much more challenging.
JW: In London I used to feel that there was a way to just be here and experience the city on its own terms. Now it seems like you have to do everything possible to make it work.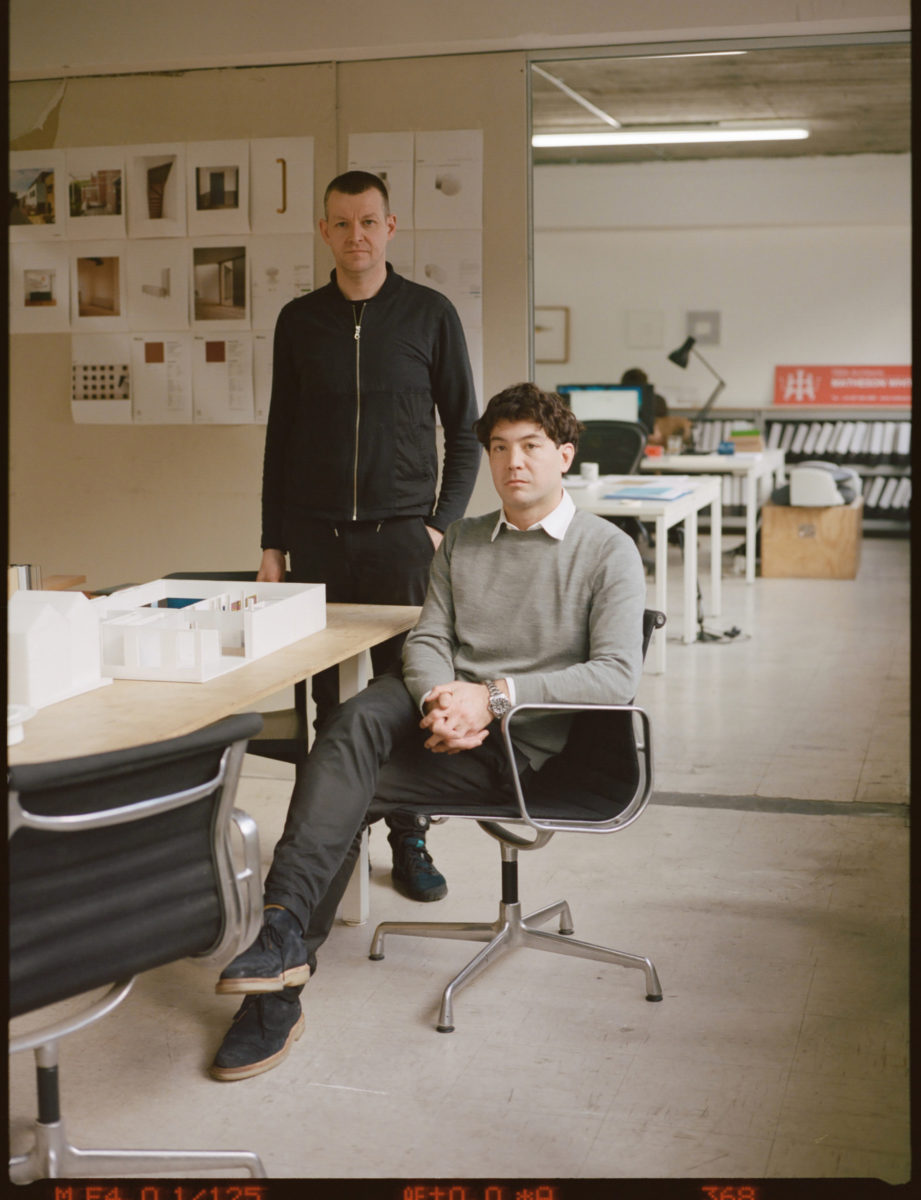 SC: What do you think are the issues architecture is trying to solve in London at present?
JW: It's not purely an architectural question, but we are interested in how the city renews its infrastructure. For example, as an immigrant you quickly become aware that London is wet. Water is collected in great volumes and dumped into the storm water system which will eventually reach capacity and be tremendously costly and disruptive to upgrade. It's interesting to think of an approach where you start making use of that water, keeping it on site, filtering and recycling grey water and so on. Ways that infrastructure can be renewed incrementally. This also relates to the invisibility of reuse and the capacity for London architecture to absorb radical change.
SC: What was the idea behind the design of Stuart Shave/Modern Art?
JW: That project was about an interest in Sir Nicholas Hawksmoor's St Luke's Old Street church from 1733, which sits next door. The gallery combines three commercial buildings that were not in great condition. We wanted to bring them together so that they feel like a single structure – not really old and not really new – and to make a more appropriate setting for the church.
DM: We unified the buildings with a mineral brick wash which looks similar to nearby Georgian buildings. Those Georgian buildings have a characteristic blackened appearance because the brickwork has been absorbing coal smoke for the last 150 years, up until the 1950s. This produces a naturalistic quality that's almost impossible to replicate. We explored contemporary technical approaches from the paint industry, through tests and mock-ups. It was a productive process because we discovered things from that research that have informed other projects. In that project, the gallerist Stuart Shave was key. He was able to put certain things in place, like acquiring the leases for all three buildings, or bringing together different people. His vision was always at the centre.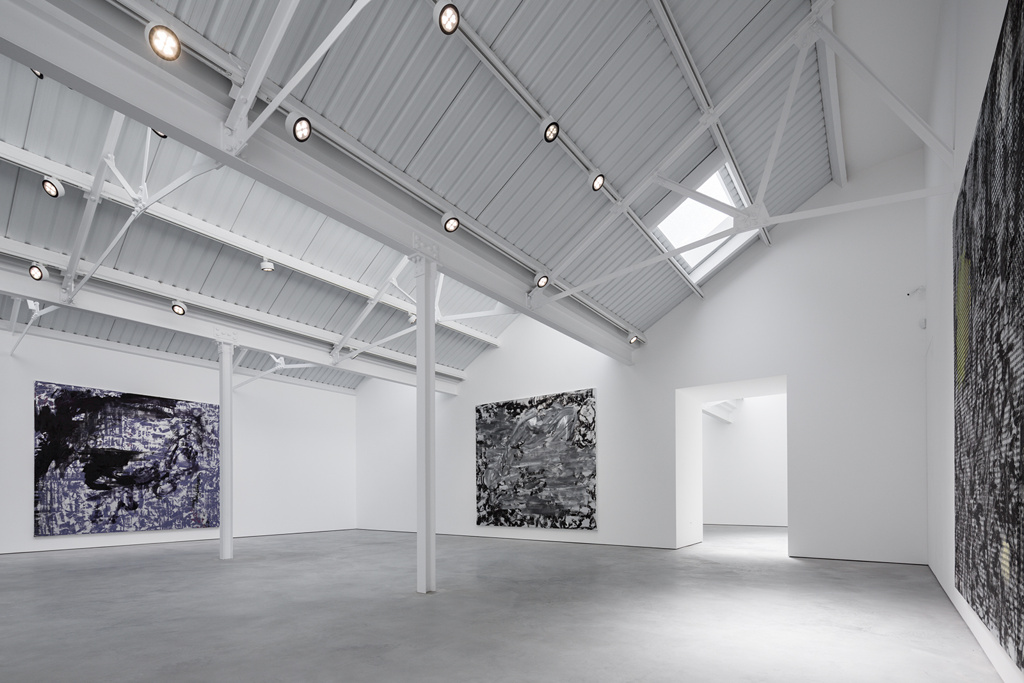 SC: Could you talk to us a bit about your experience working on fashion designer Peter Pilotto's studio? What were you aiming to conceptually and practically achieve? 
DM: The studio is in the ground floor of a recent mixed-use building on Regent's Canal. Peter Pilotto first saw the space while the main building was under construction. It was all concrete exposed surfaces and I think there was a strong response to that direct rawness. We tried to bring some organisation and structure to the space while retaining that sense of directness and also foregrounding the presence of the canal. 
JW: The project was also about understanding how they wanted to work as an organisation. Many workplace projects emphasise the exchange of ideas, but here – unusually – the new space needed to allow collections to develop in parallel without ideas crossing-over between them. The other thing we observed was that their previous studio had an incredible energy. You arrived and could immediately see things being cut and assembled, things being photographed and reworked. The process was extremely legible and we worked hard to transfer that sense into their new space.
SC: Are there any particular materials or types of spaces that you currently really enjoy working with?
DM: We rarely begin with materials, but instead start by thinking about how to organise space. We often talk about making settings or situations that will allow the most possibilities to happen. We want to make buildings that allow activities to happen naturally and can accommodate a range of uses. Once the space is clear we look for materials and finishes to achieve this, but which also make sense from budget, procurement and construction perspectives. We try to stay open.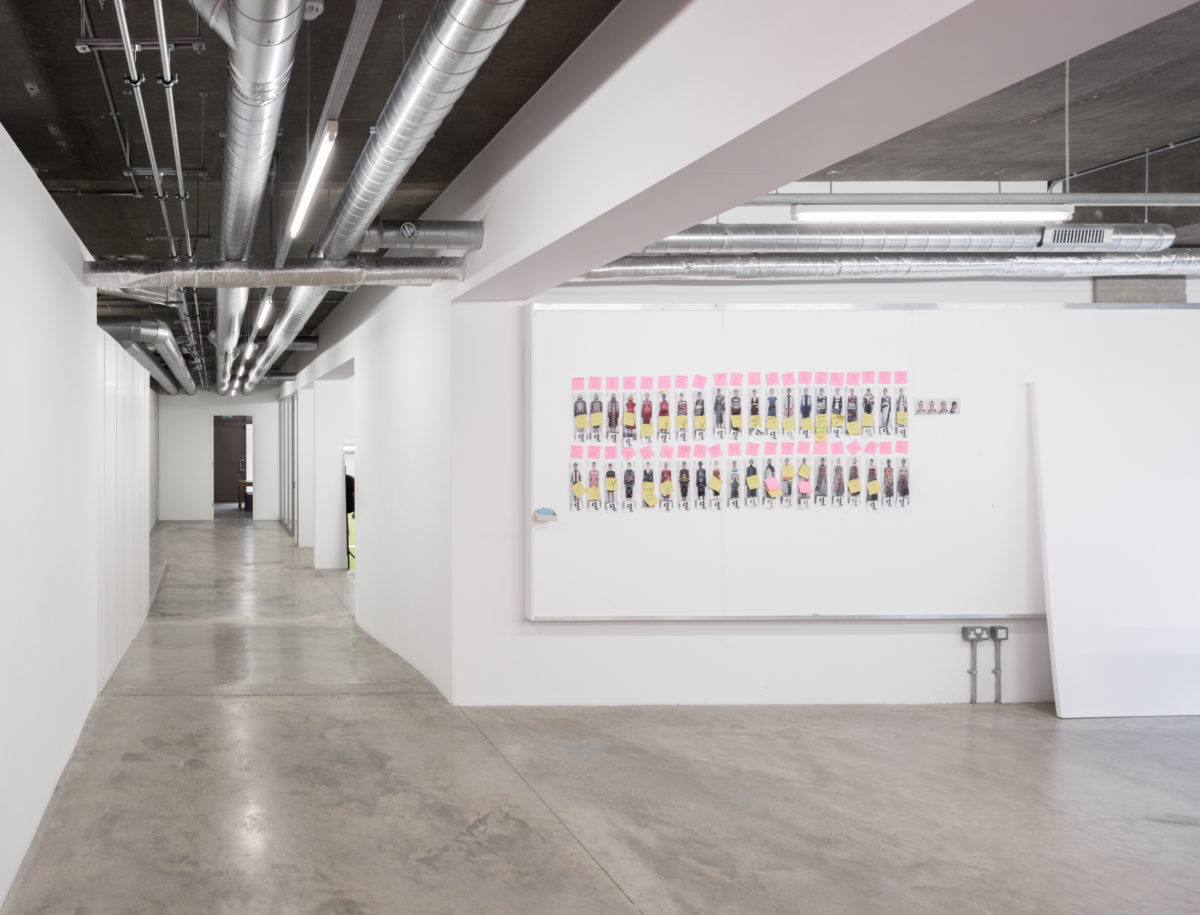 SC: Why do you think art organisations and creative studios have been drawn to working with your practice?
JW: I think we try to be very open and very non-emphatic. We never say, "it has to be like this" and our natural approach has been more about curiosity. We also take constraints really seriously, whether time, budgets or planning issues. Limits make projects stronger.
DM: At Herzog & de Meuron, discussions with the Tate were very conversational. There was never the sense of the architect presenting their vision. Rather there was an analysis of needs and then an evolution of ideas which eventually led to a proposal. It was a collaborative approach that felt natural. I think we've ended up working in that way, which perhaps appeals to professionals in the arts. Artists also tend to be generous. If they feel a collaboration has gone well, they are willing to say nice things about you. So that might lead to another connection or opportunity.
SC: Tell us about some of the projects and achievements of which you are most proud? 
JW: We are working with the Künstlerhaus in Stuttgart. They are a very special arts organisation with a strong international programme, but also workshops and studios which are used by a specific local community. We were appointed by the City of Stuttgart to redevelop the public spaces and main entrance into a new kind of public room. This question of how institutions interface with their local community and audience is very interesting for us. We are collaborating with Simon Jones, a London architect, whose focus is now furniture making.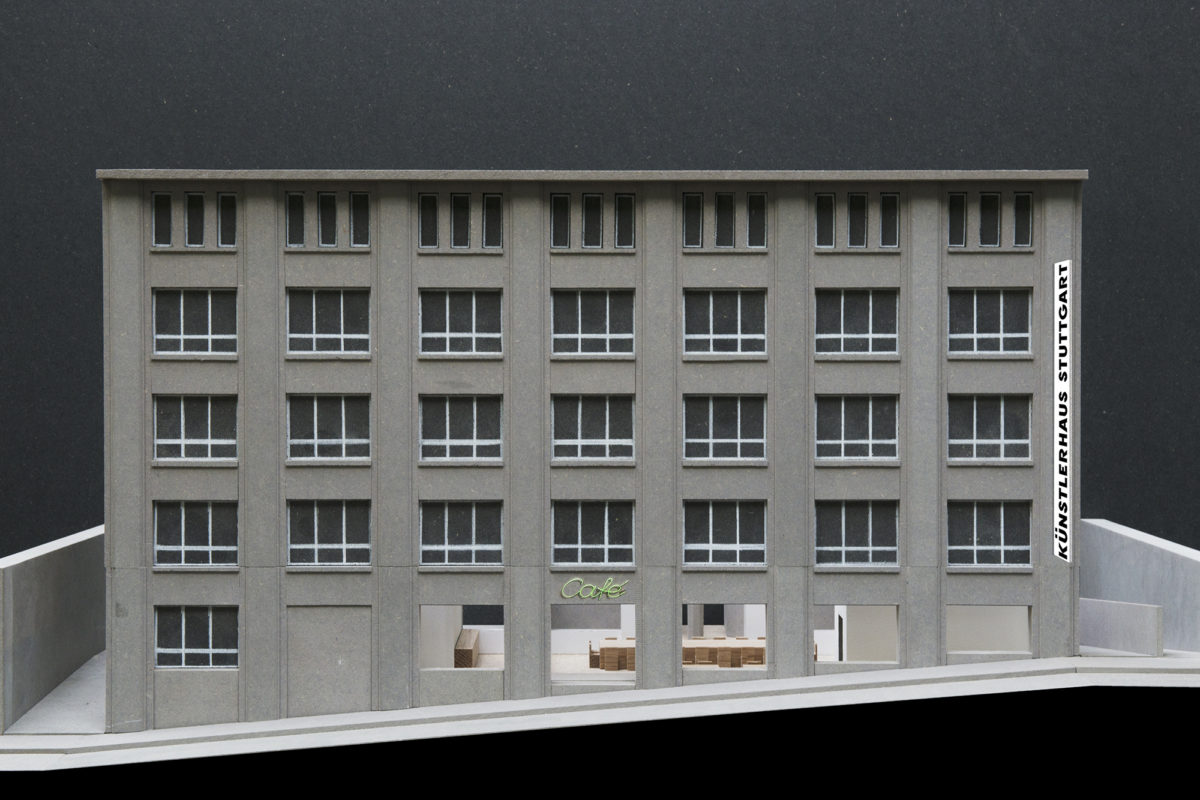 DM: Simon has a fascinating practice. He's based in a workshop in Kentish Town; he's very practical. Alongside his furniture work, he does a lot of exhibition design projects with Raven Row and Studio Voltaire.
SC: Are there any existing buildings in London you would want to work on, repurpose or enhance?
JW: Perhaps our favourite recent building in London is Short & Associate's School of Slavonic and East European Studies at University College London in Bloomsbury. It's effectively an office building, but naturally ventilated through a double-façade. The façade is expressed in a really curious way, avoiding the standard language of office buildings, to create something much more intriguing. We like this sort of architecture, which mostly seems to be made by experienced architects in the later part of their careers. In this kind of work, you can see that the architect has worked through the fundamental and language issues in architecture and arrived at a point where they are comfortable being idiosyncratic, but purposefully so.
SC: Where are your favourite places to eat in London? 
JW: Brawn, Cafe Murano and Rochelle Canteen.
DM: Bao, for the little black cod buns.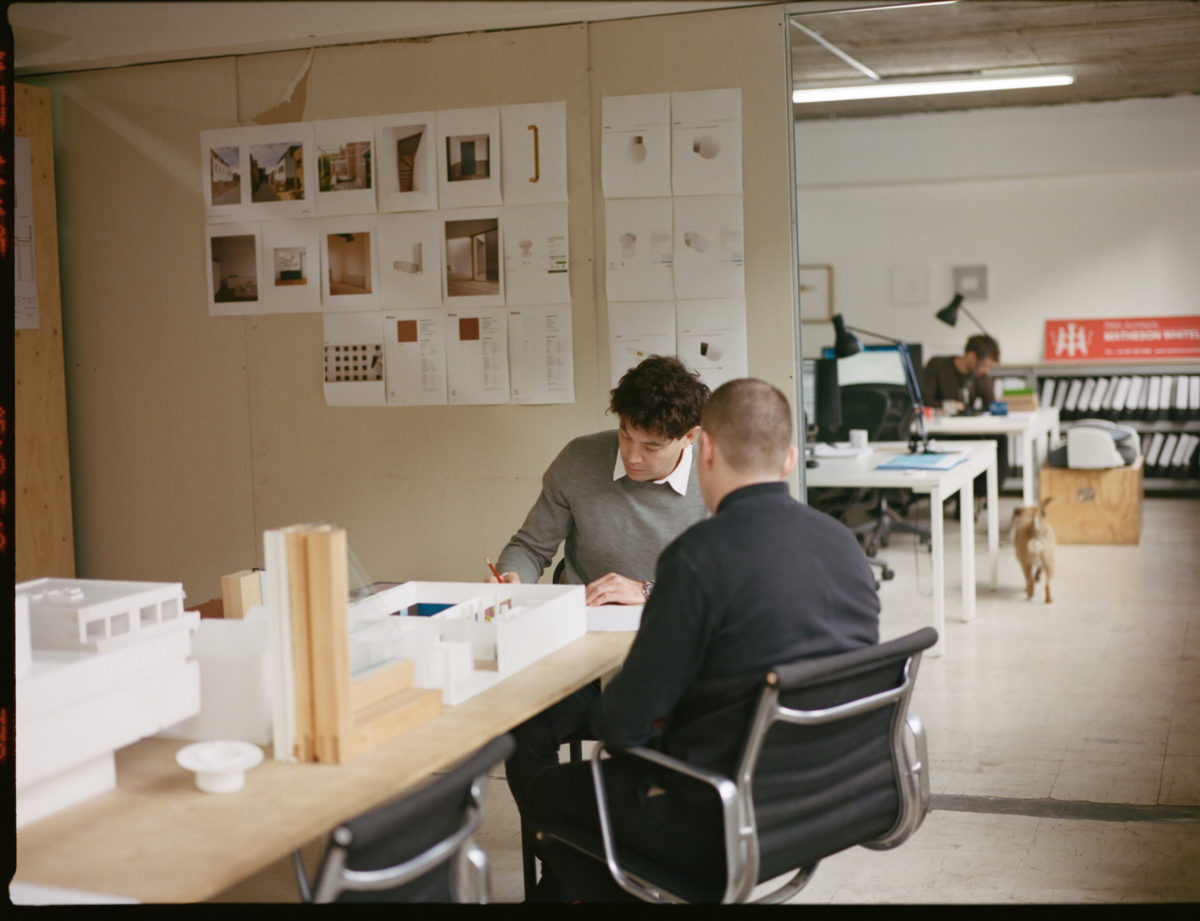 SC: Favourite London exhibition spaces?
JW: The Drawing Gallery at the Courtauld is very sweet.
DM: Camden Arts Centre has an intelligent combination of spaces and what was achieved with the existing building is fantastic.
SC: Favourite place to shop in London?
JW: There is a little second hand bookshop in Angel. Its great and most of our architecture ideas come from there.
DM: Any branch of Leyland SDM – a lot of other ideas come from there!
SC: If you didn't live in London is there any other place you would like to live?
DM: Berlin.
JW: Venice.
Interview by Keshav Anand | Photography by Ana Cuba