Interview: Margot Henderson & Melanie Arnold, Co-Founders of Rochelle Canteen
Melanie Arnold and Margot Henderson set up the catering part of their business in 1995, while running The French House Dining Room in Soho with their husbands. Garnering an impressive client base, including the likes of Alexander McQueen, Sadie Coles, Zaha Hadid and Marc Jacobs, the duo have received much acclaim for their confident and decidedly relaxed offering. Arnold manages the business side of things, whilst Henderson develops the distinctive dishes Arnold & Henderson, and their immensely successful Shoreditch restaurant, Rochelle Canteen, are renowned for.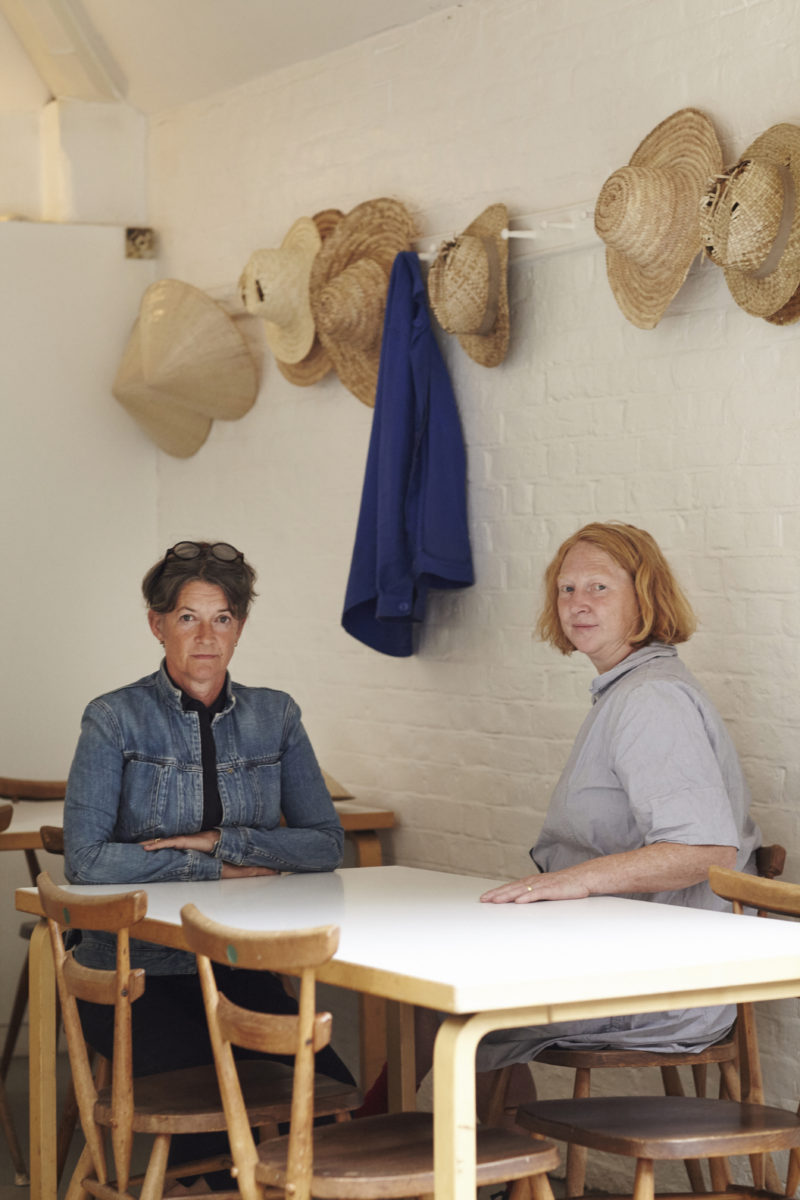 Converted from an old school bike shed, Rochelle Canteen looks out onto a green playground and the lush trees of Arnold Circus beyond. The restaurant, which is open to the public through the week, began its life as a cafeteria, serving the artists and creative types who rent studios in the converted Rochelle School. The airy and unassuming space is elegantly furnished with tables by Finnish designer Alvar Aalto and chairs from Ercol. On an overcast Friday morning, Something Curated sat down with Margot and Melanie at their delightful restaurant to learn about their journey and influences, and where they like to eat in London.
Something Curated: Could you tell us about the vision and ethos behind Arnold & Henderson and Rochelle Canteen?
Margot Henderson: Arnold & Henderson is a catering company that came out of The French House Dining Room, which Melanie and I used to run together in Soho. When we had to leave The French House, a friend of ours, James Moores, who owns Rochelle, said, "Why don't you come and set up the catering company in the building?" It was all empty then. We moved in and started cooking in all the different studios, and we both had three small children each, so we were needed at home. Then James said, "I'm going to turn this into a restaurant. Do you guys want to open it?" So we did. And that's the great vision. It's all grown quite organically.
SC: Could you tell us a bit about your collaborative relationship?
MH: We've been partners for twenty-five years.
Melanie Arnold: Margot's the chef. I don't cook. I mean, we talk a lot about the whole thing but we have our different areas.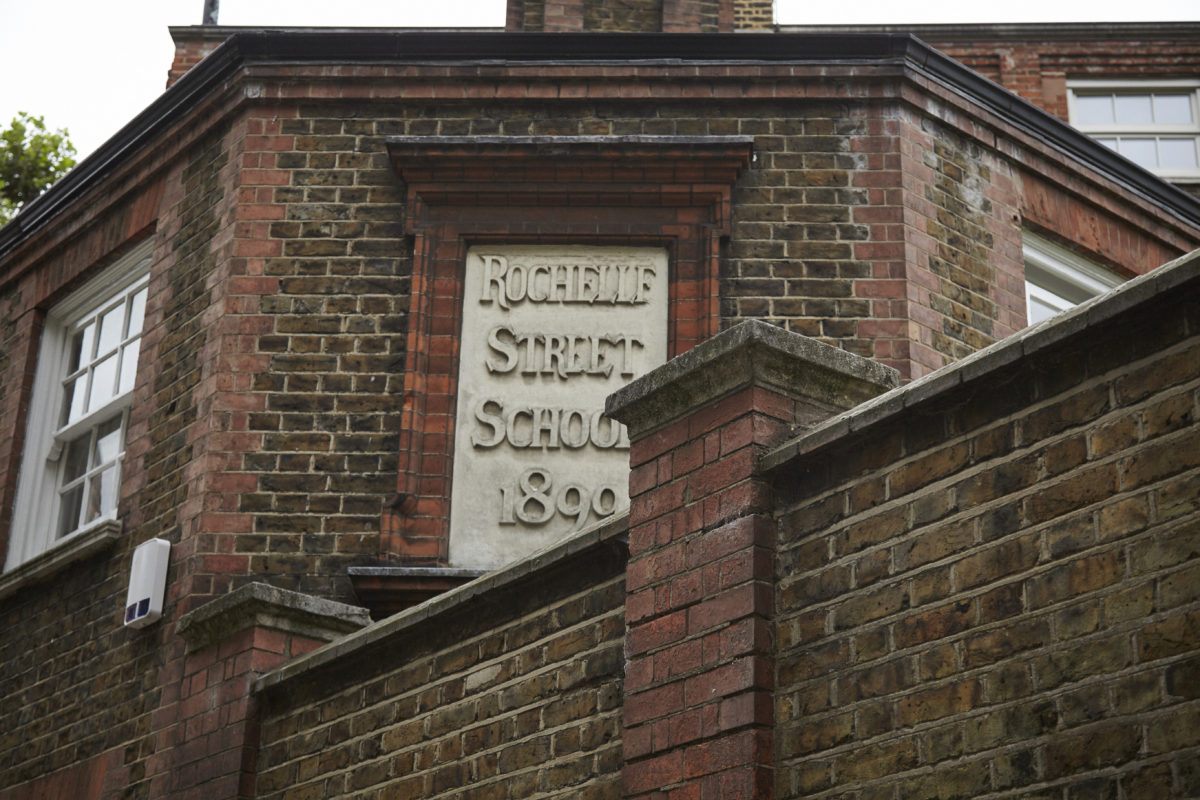 SC: How did you decide on the location for Rochelle Canteen?
MH: It happened quite naturally but it was obviously a brilliant area and we really loved it. You could sense things were changing even ten years ago. It felt exciting to be in Shoreditch. We were sad to be leaving Soho, but at the same time, this felt like a great place to be.
MA: It was more serendipity than a plan.
MH: (Laughs) But let's make it up a bit. I thought that was sounding really good!
SC: How do you feel your time running The French House Dining Room has informed what you're doing today?
MH: The French House was a really small, great little restaurant. We did really lovely food, which I started with Melanie's husband Jon, and my husband, Fergus. And then, when they went off to start St. John, that's when Mel and I became partners. I think it's really the same essence in terms of the food, the menus are continually changing, going with the seasons. The food today is very much the kind of things we were doing back then. Also, we're about building a great team of people. We really have wonderful staff, and I think our catering and the restaurant are really built up from having such a great team around us. They've stayed for a long time.
MA: And our connection.
MH: Yes! And our love together. Twenty-five years as partners.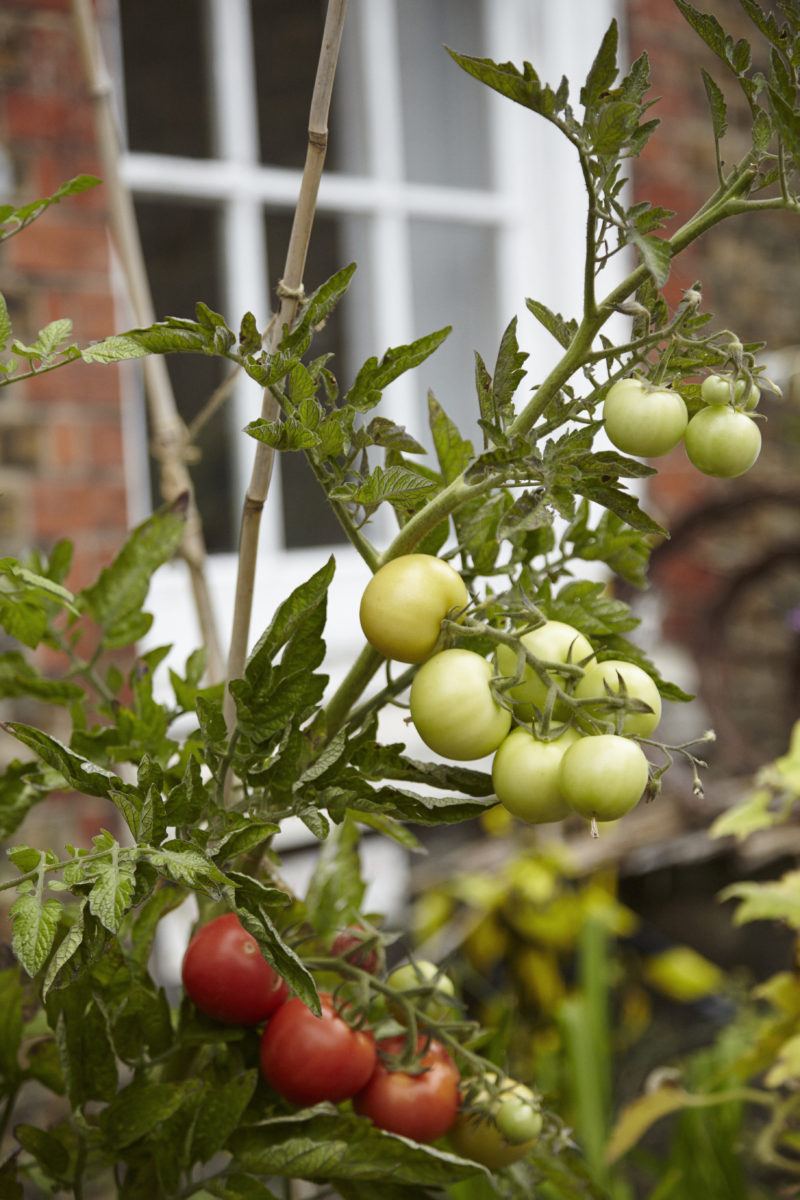 SC: Do you have any favourite ingredients that you regularly feature on your menus?  
MH: I love fennel. All our seafood comes from British waters – we get our fish from Essex. They call up on the day that the boats come in and we get it that night and can serve it the next day. Lots of vegetables – artichokes are in season at the moment. We really try and use a lot of British produce, even when it comes to vegetables, but then, sometimes, we do use outside suppliers. For example, heritage tomatoes are in season in Italy – I love green tomatoes.
SC: Could you tell us about any projects you've got in the works?
MH: Yeah, we're going to conquer the world. (Laughs)
MA: We've always got ideas but there's nothing concrete right now.
SC: Who has influenced your work, from your field or elsewhere?
MH: A lot of chefs have influenced me.
MA: I think The River Café in terms of its female partnership, and also its simplicity.
MH: And Rose Gray didn't start The River Café until she was fifty, which is really inspiring. It's good to keep saying that to yourself everyday!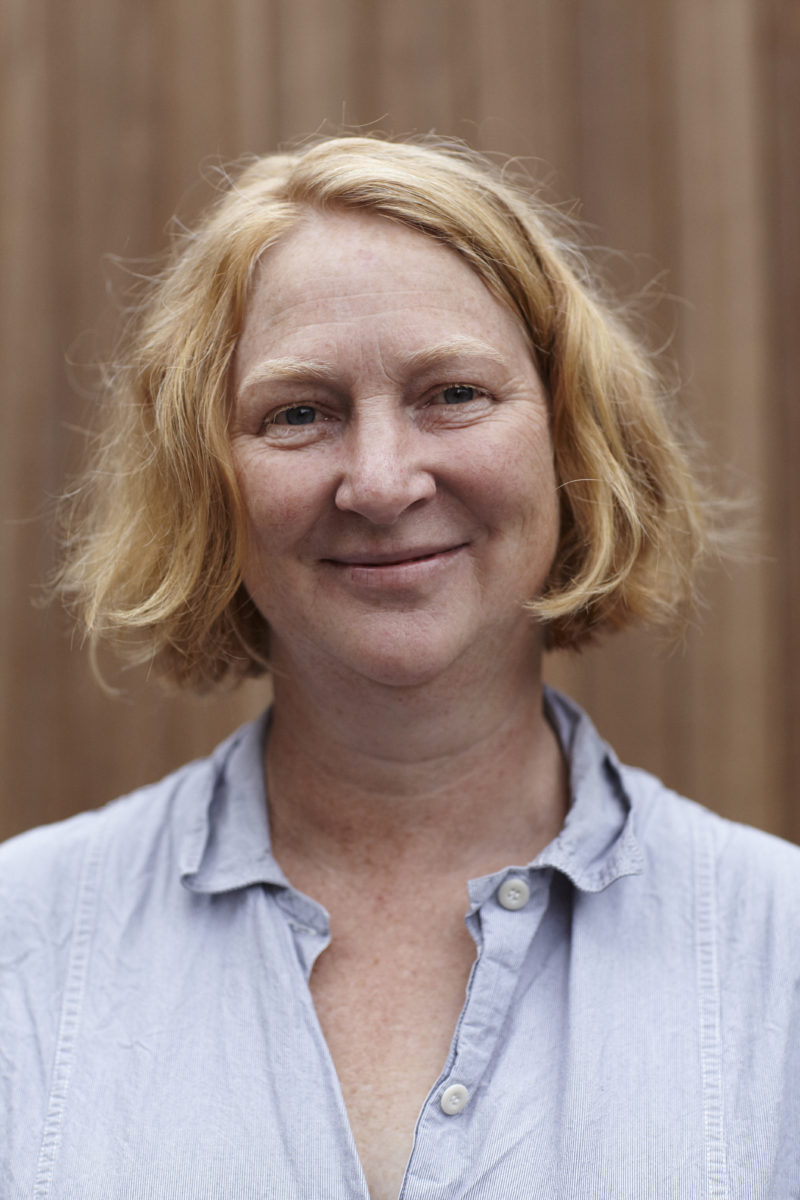 SC: How do you think about presenting dishes?
MH: Food should be friends not lovers. I don't like foods on top of each other. No garnishes – the ingredients should speak for themselves. Nothing unnecessary and it should look very straightforward, sometimes even messy. It should just go on the plate and look very natural.
SC: What are your favourite places to eat in London?
MA: Ciao Bella, Brawn, St. John, Quo Vadis, Trullo and Oldroyd.
MH: St. John, River Café, Bao, Barrafina, and Canton Arms in Stockwell.
SC: What makes a perfect dish in your opinion?
MH: Something very fresh and well cooked – something that looks like its got love in it, not tired and boring.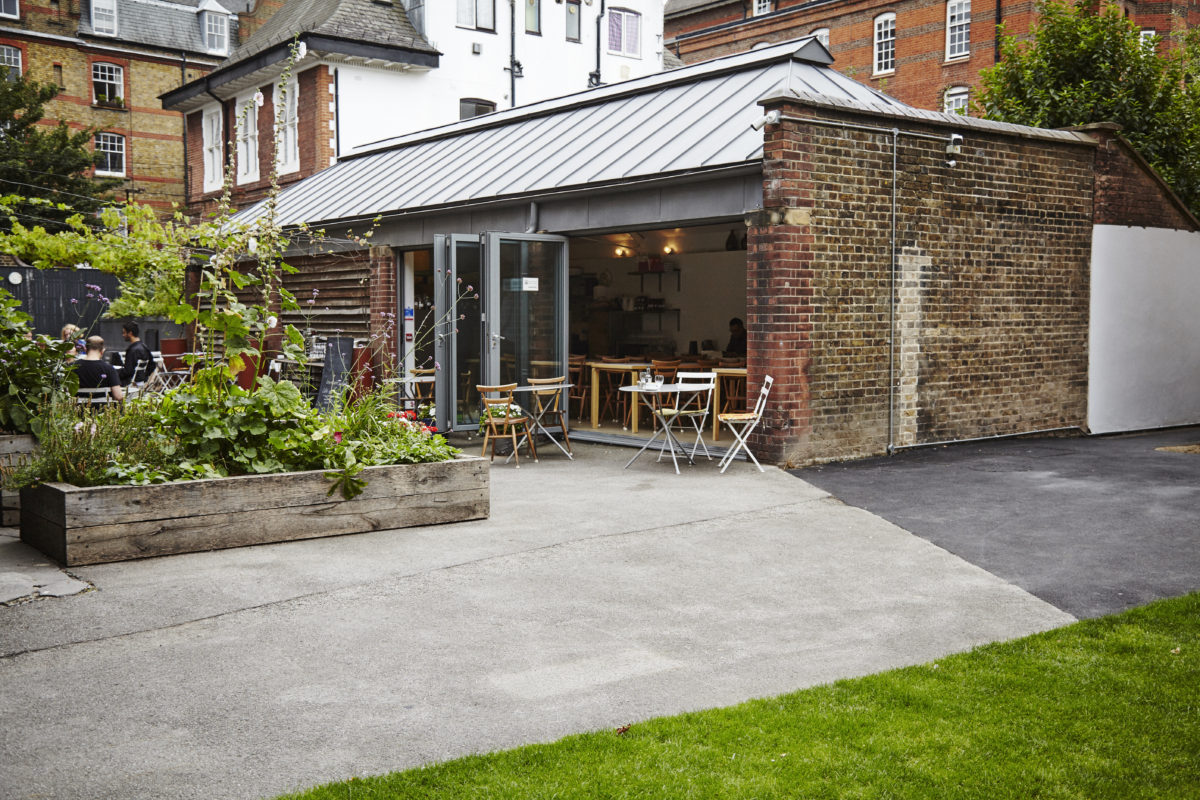 SC: Is there a particular course that you feel you excel at?
MH: Barbeques – I'm good on a barbeque, especially on a beach in Scotland.
SC: Have you noticed any trends in the dining scene in the recent years, and which do you feel are fads, and which have longevity?
MH: Chicken has been a big trend. The Nordic influence has been huge. It's really changed food all over the world. It's sort of simplifying things, so you have a restaurant that's just about a few things that they're really good at, rather than doing this and this and that. Now you have a gimmick almost – I think that's been a big thing. The Nordic influence has been massive, and I think it's a good thing. And foraging.
MA: I think it really has gone way beyond Nordic restaurants. The whole style has been so influential.
SC: What about sharing plates?
MH: Definitely. Probably Bread & Wine started that. It's a nice way to eat, and our catering is very much sharing food. It sort of makes sense.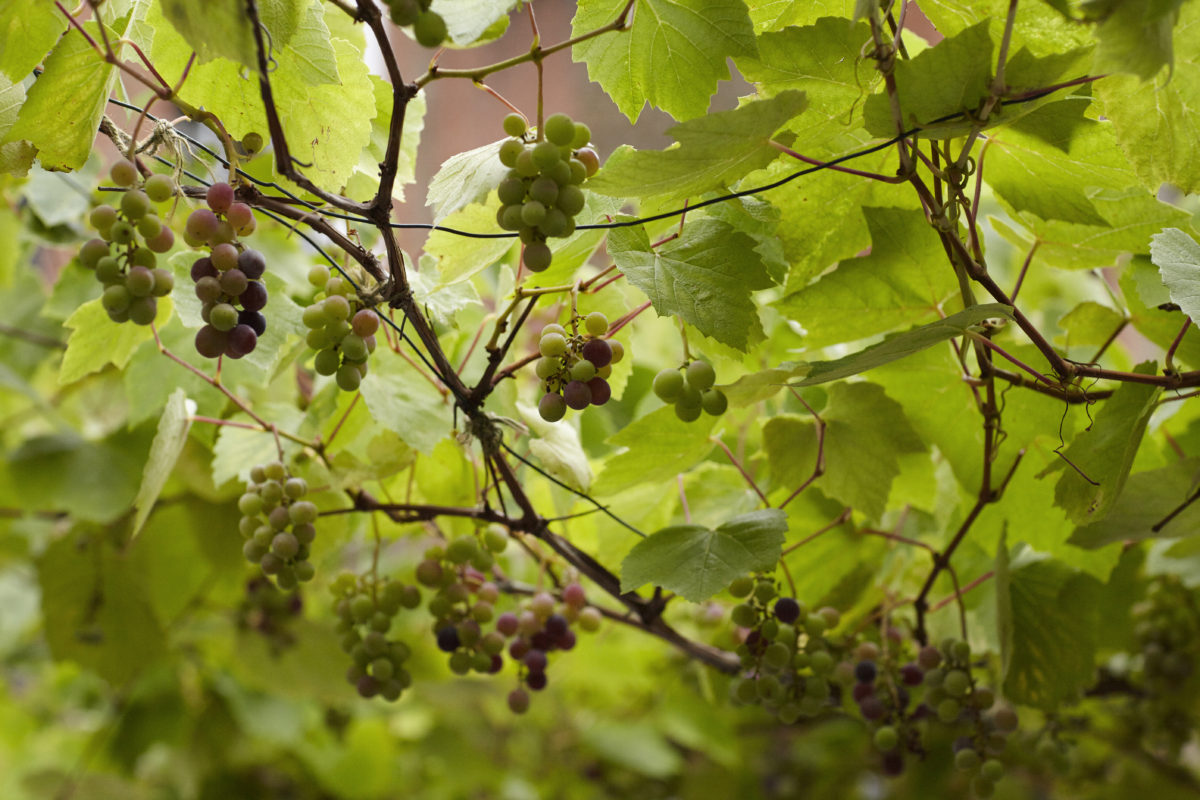 SC: What was the process like when writing your recipe book, You're All Invited?
MH: Just bringing together lots of favourite dishes, things that we've done a lot of, a bit from my childhood, remembering back to things I ate as a kid in New Zealand. Just things that I really liked, and simple food that I thought people could cook at home. I wanted to put foie gras terrine in but they didn't like that idea at all. I said, "That'll be the one dish chefs will buy it for!" (Laughs)
SC: Could you name three seminal figures in London's dining scene over the past two decades?
MH: Simon Hopkinson, Rose Gray, and Fergus Henderson.
MA: I agree.
SC: What do you think could be done to support upcoming chefs in London?
MH: I think there could be better apprenticeship schemes, like they have in Australia; they have to stay with that restaurant for three years but they learn a lot, and they're meant to work in all the different sections. But also, working in small kitchens is really good because you get to really cook everything, rather than in a big kitchen where you can get stuck in the same section doing salads for years and years.
MA: And they should open it up a bit more widely as well to encourage involvement from more people from diverse communities.
MH: There might even already be an apprenticeship scheme but it doesn't seem to be readily available or talked about much.
MA: There are a lot of restaurants, and there's a lot of work for people who are really looking for it, and who are keen and interested.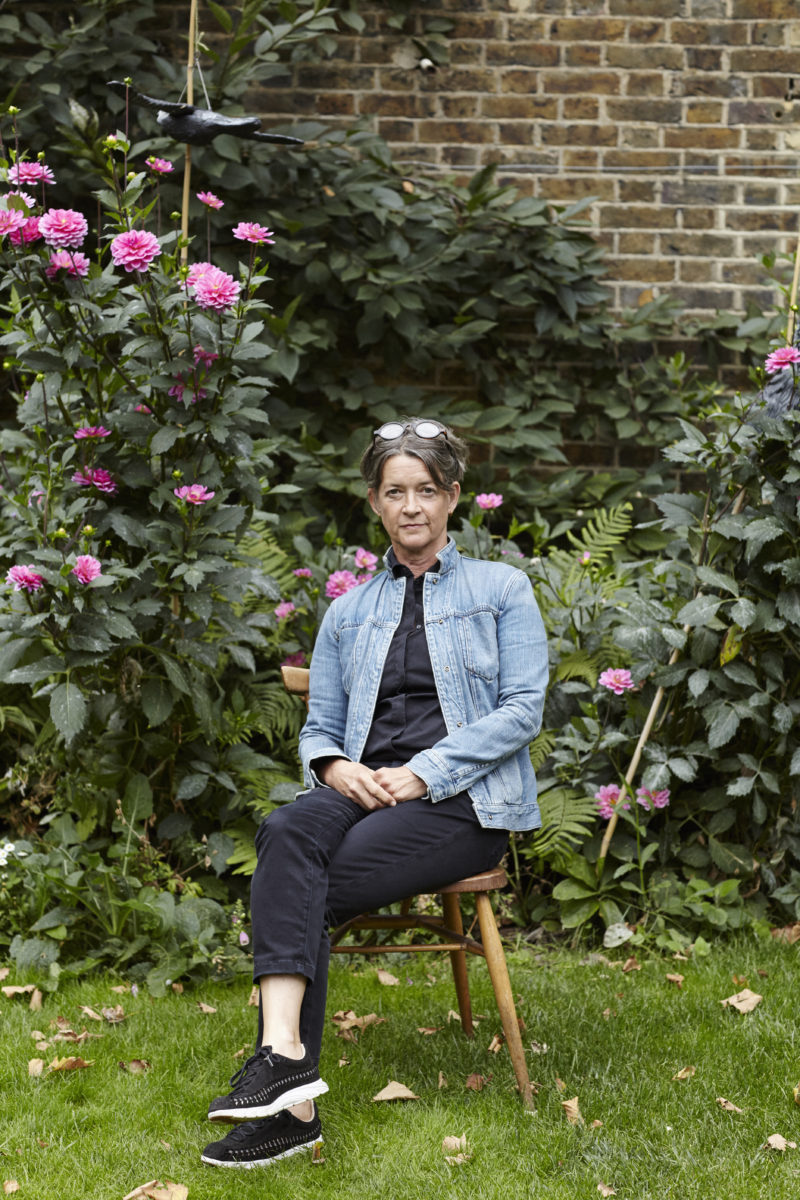 SC: What does London offer you as restaurateurs?
MH: People with money.
MA: A successful art world.
MH: The art world has always sort of got us.
SC: What is a piece of advice you would give to an aspiring chef?
MH: Go to Manchester. Go to Glasgow. Get out of London! (Laughs)
MA: It's hard if you're young.
MH: But yeah, look for cheap rent; otherwise you're just going to keep working your butt off for your landlords.
SC: How did you get into this field? What was your journey?
MA: Mine was quite different from Margot's. I trained as a conservator, and then worked in the arts. So it was only when I had children that I stopped working, then started working a little part-time, and then, because my husband was working with Fergus and Margot, I just got involved there really. I was at the Tate gallery before and it's not something that I could do part-time or be flexible with, and I didn't really have the money to pay for childcare. It just seemed like the restaurant business, which was so much a part of my husband's life, was interesting, forgiving, and flexible. And it was lovely to own our own business from the get-go, as oppose to working for somebody else. It sort of made my life possible in a way.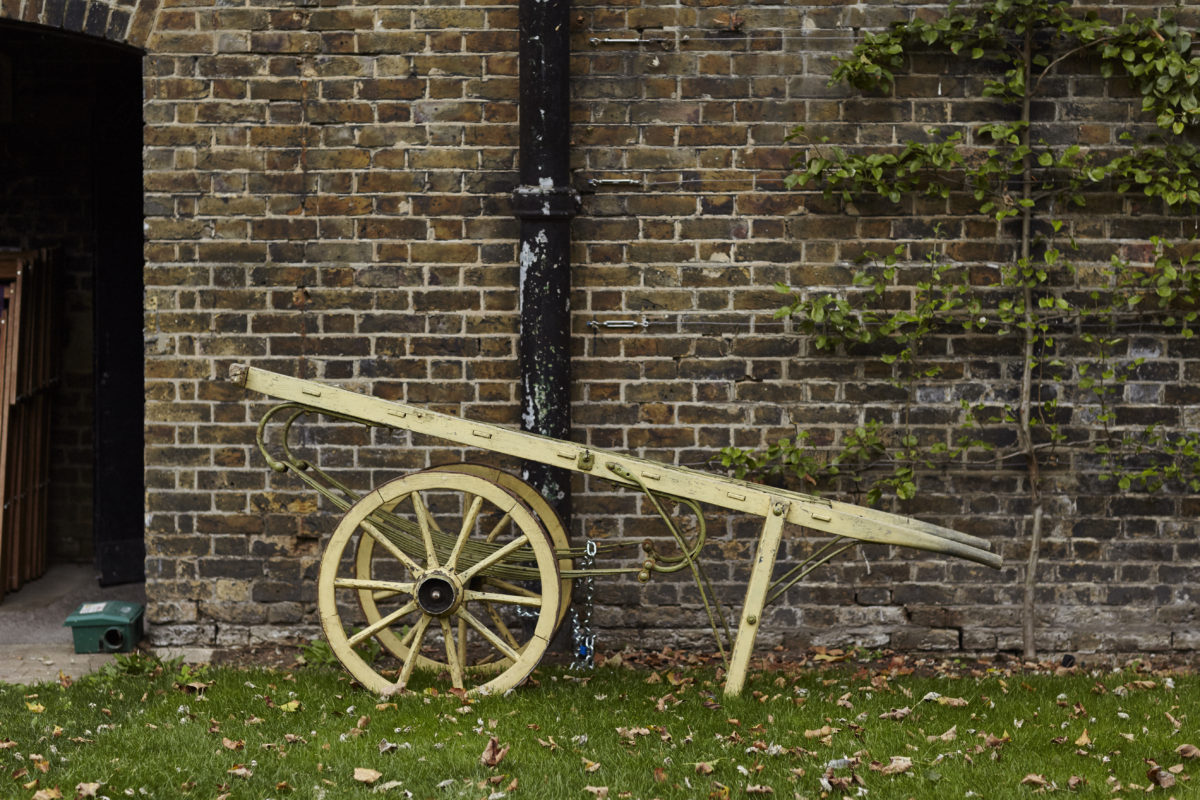 MH: I worked in restaurants when I left school. Actually, when I was at school, I worked in restaurants too. I'm from New Zealand, and then I came to England, worked at Pizza Express, vegetarian restaurants, at the National Gallery – at that point I really thought I'd made it. (Laughs) I lived just north of Oxford Street and I just thought, I'm in London, I'm working at the National Gallery, I've made it. Then I had my own business for a bit, making rice balls in my flat in Finsbury Park – I cooked fifty kilos of brown rice a week.
And then I decided I wanted to go back to serious cooking, not that that wasn't serious, but you know, working in restaurants, and then I started working at a restaurant called 192 in Notting Hill, which was a great learning experience. I worked for a chef, Maddalena Bonino – it's been a place that's produced a lot of good cooks; Alastair Little worked there, and Rowley Leigh. And then I got a head chef job at a place called First Floor, and it sort of built from there. After meeting Fergus, I said, "We should have a restaurant together," and he said, "That's a really good idea – I know this guy Jon Spiteri. Let's all open a restaurant." And we did, within sort of a month. So that was quite good. So yes, basically I've worked in a lot of restaurants, and read lot of cookbooks.
MA: We both come from families that are quite big entertainers, which helps too, especially on the catering side. You get trained in all of that from an early age.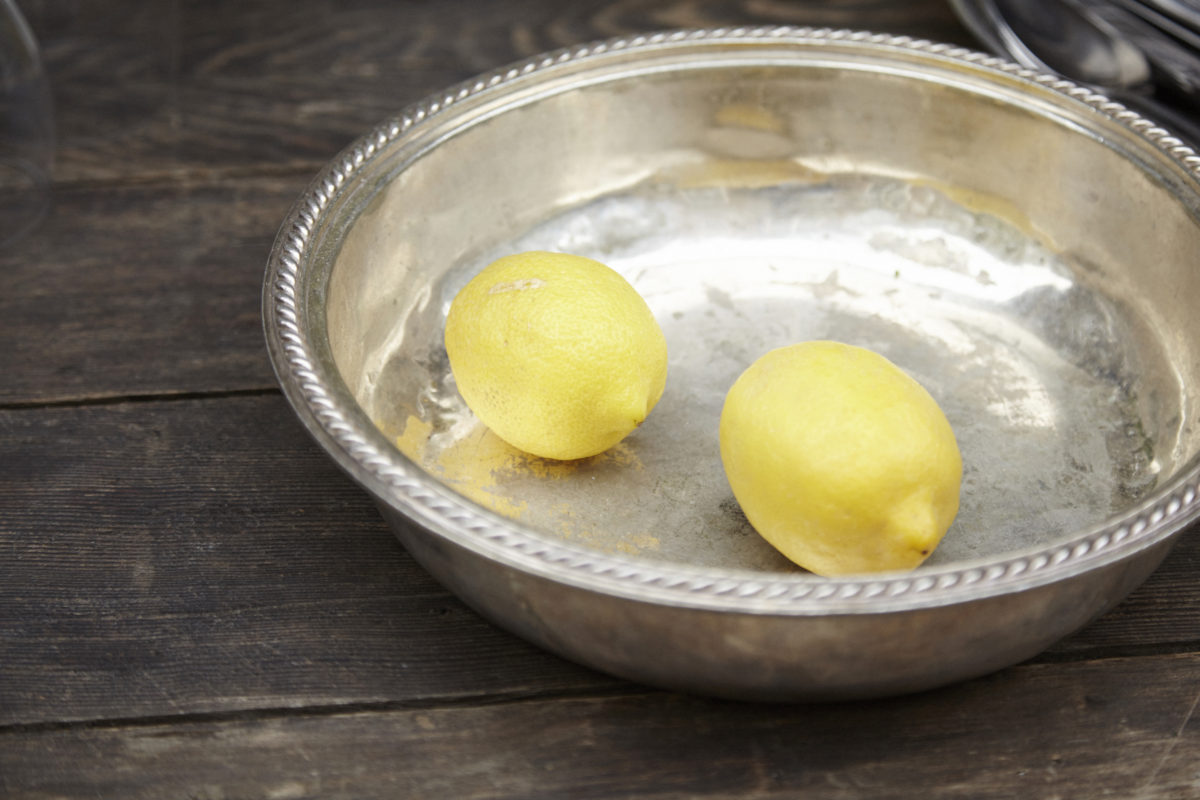 SC: Which area of London do you live in and what drew you there?
MH: I live in Stockwell. We left Covent Garden two years ago after living there for twenty years. We were looking East but it was too expensive, and when we looked South, I liked it because it was still close to central London, it's nearby the river, and it doesn't have chains – it's a bit like this no man's land which is nice.
MA: And I live in Camden – between Camden High Street and Regent's Park. A bit like Margot, I like being close the centre of town, I used to have a dog so it's great being near a park, it's really easy in terms of transport and shops. It's quite local too – there are a lot of old Camdenites around, which I really like. And it's very easy to get here.
SC: Favourite place to relax?               
MH: Rochelle Canteen or my garden.
MA: Yes, usually someone's house or garden.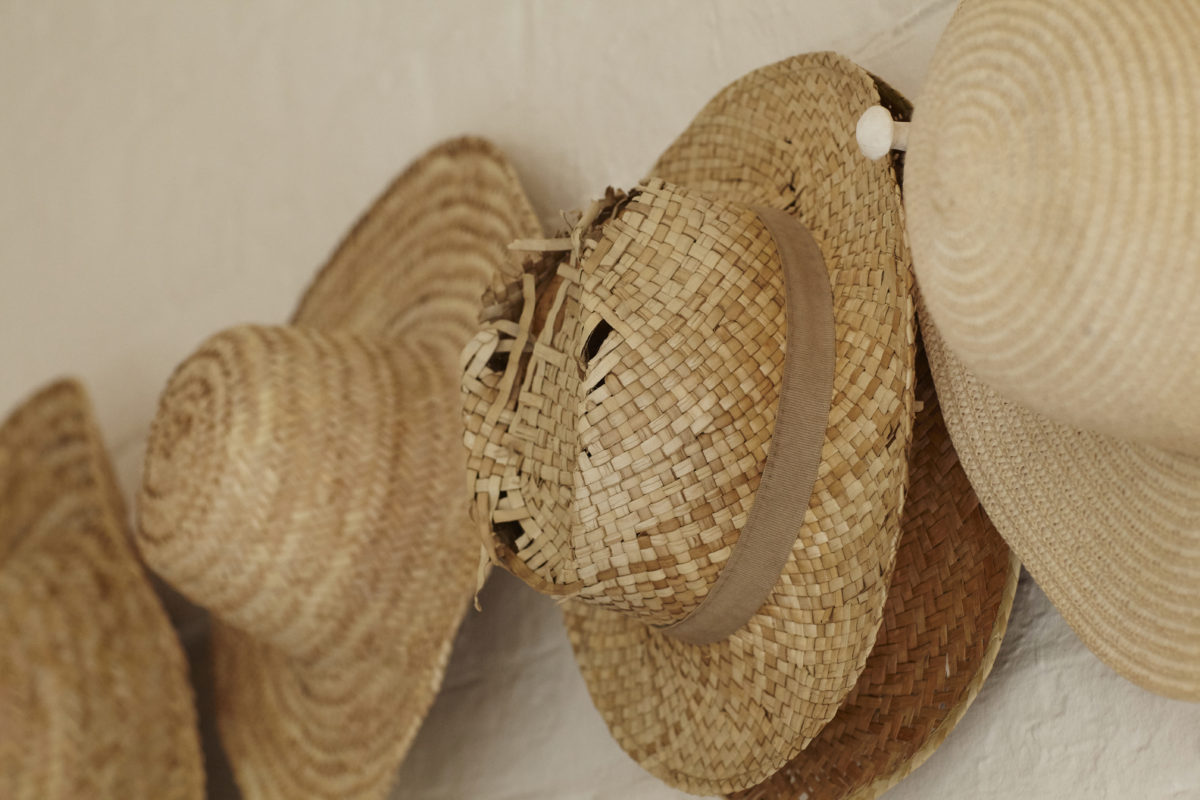 SC: Favourite place to shop? 
MA: Actually, my corner shop at home in Camden is really great – it's this Portuguese deli and shop called Ferreira.
MH: Leila's Shop, it's just around the corner from here, and Labour and Wait on Redchurch Street. In Vauxhall, I love going to Italo – it's a little restaurant and deli as well.
SC: Favourite holiday destination or where would you live if not London?
MH: Tiree, in the Hebrides of Scotland.
MA: Warwickshire.
Photography by Elliot Kennedy / Interview by Keshav Anand