Interview: In The Studio With Artist George Henry Longly
In his on-going series of tablet works, London-based artist George Henry Longly embeds ready-made objects into marble slabs, simultaneously reflecting on our fascination with lifestyle, as well as the implications of creative labour. Earlier this year, Longly exhibited at Palais de Tokyo, Paris, offering a contemporary perspective on historical Japanese objects, with an installation that combined sculpture, video and sound. Drawing parallels between art history and the fashion industry in his performance works, and combining disparate references throughout his practice, Longly's work lends itself to a diverse and continually changing cultural landscape. Ahead of the launch of his new book, We All Love Your Life, now available, Something Curated caught up with the artist at his east London studio to learn more.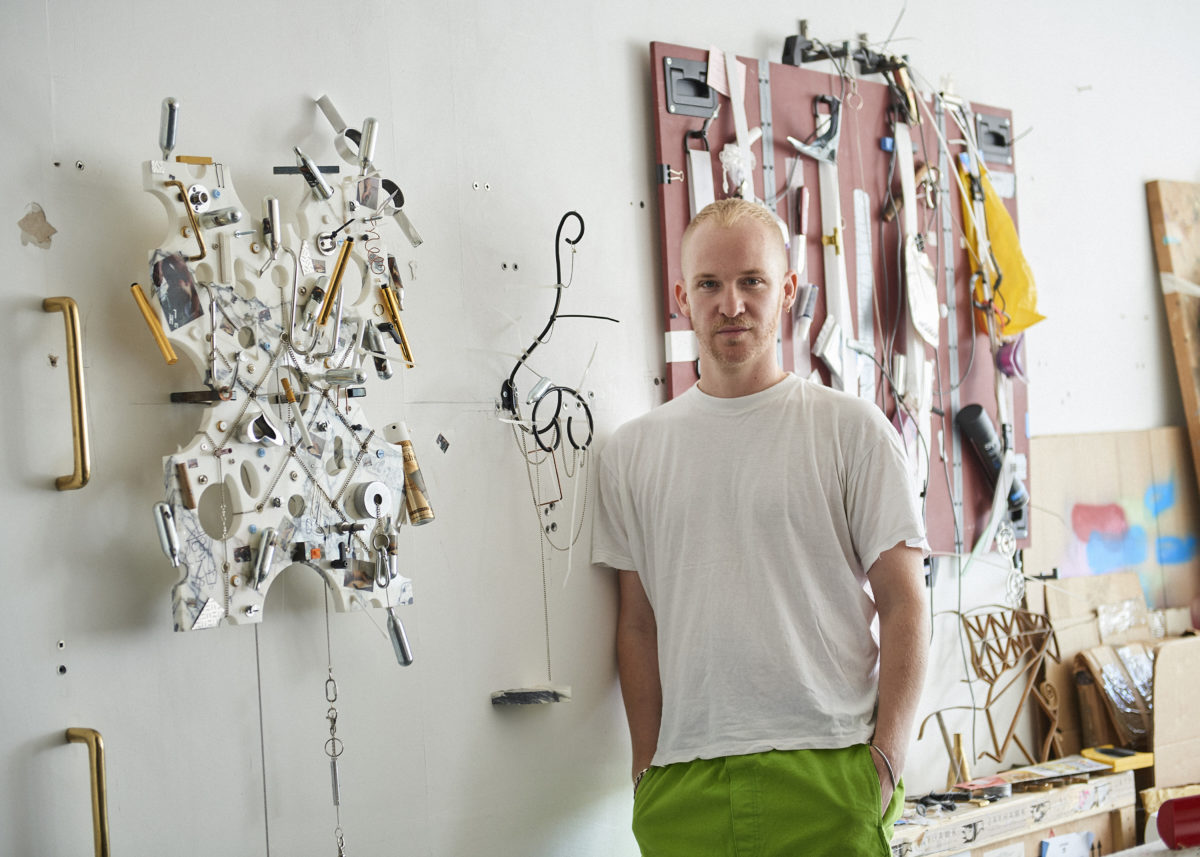 Something Curated: Can you give us some insight into your background? How did you enter this field?
George Henry Longly: I was one of those kids that would be drawing all the time. From the praise I received I understood I was good at something which encouraged me more. I realised quite quickly it meant no one could tell me what to do – it was a world that I was creating by myself and it offered a sort of freedom. I trained in painting and printmaking but stopped painting in my early 20's when I wanted to have a practice that was more like a spectrum, which I could apply to different projects. In 2004 I moved to London for my masters at Central Saint Martins. Friends in fashion exposed me to an energy and output at odds with the pace and solitude of the MA Fine Art block and I think these different approaches have defined me.
SC: Can you talk to us about your new book, We All Love Your Life? What is it about?
GHL: The book accompanies an exhibition I made in New York at Red Bull Arts in 2016. I set the show in a fictitious space station based on accounts from NASA's Skylab space station programme from the early 70's. Continual observation; being overworked; arguments with ground control; gossip; miscommunication; down-time in space and the physiological effects of zero gravity on the body were played out through the exhibition. For the publication I wanted to expose more of the backstory to the show and address some of the things I couldn't in the exhibition. A conversation with Victor Buchli runs throughout the book alongside documentation of the exhibition, archival material and additional photography that I worked on with Alex Paganelli.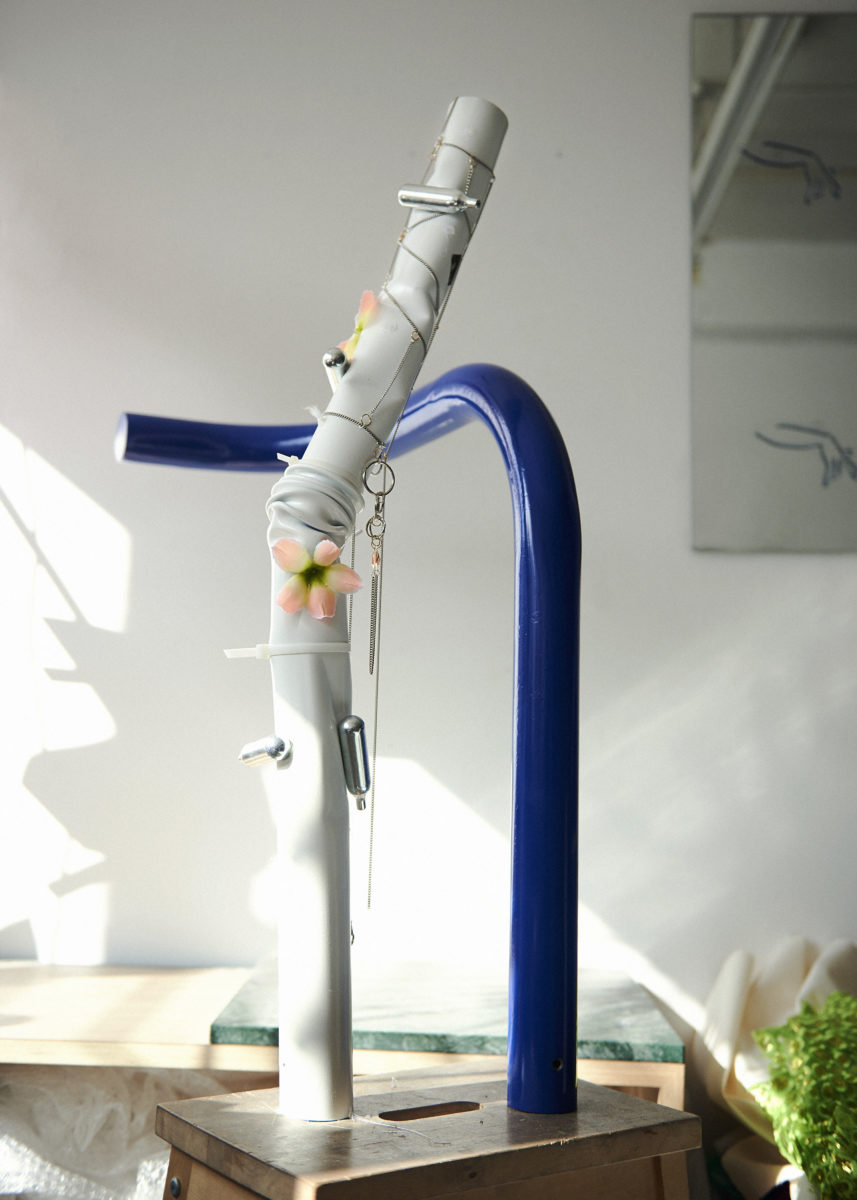 SC: You've produced furniture pieces such as the tables for Hoi Polloi and gallerist Tayah Leigh Barrs in recent times – has oscillating between art and design been a natural movement for you?
GHL: I'm not really interested in where one begins or ends. The decorative arts, design history, product design, exhibition design, and interior architecture, is what really excites me and how I think about making exhibitions. I like the durability of these works and the size of their potential audience – I see them as a crucial part of my output. I'm currently working with a Rotterdam based design collective called Cookies on a furniture collaboration for next year. Since 2011 I have worked closely with Prem [Sahib] and Eddie [Peake] under the umbrella AHMD which in the last year has grown and now takes up more of our time. Working with friends and collaborating with others in general is the most rewarding part of my job.
SC: What qualities attract you to marble, which you've become well known for working with?
GHL: I like that its been pressure cooked deep inside the earth and that different chemicals, elements and forces equate to different colours and textures in the stone. It's a transformative material and that process is depicted in its makeup. I try to do new things with it and cut it in certain ways and stick objects into it. It's more beautiful that any painting I could paint.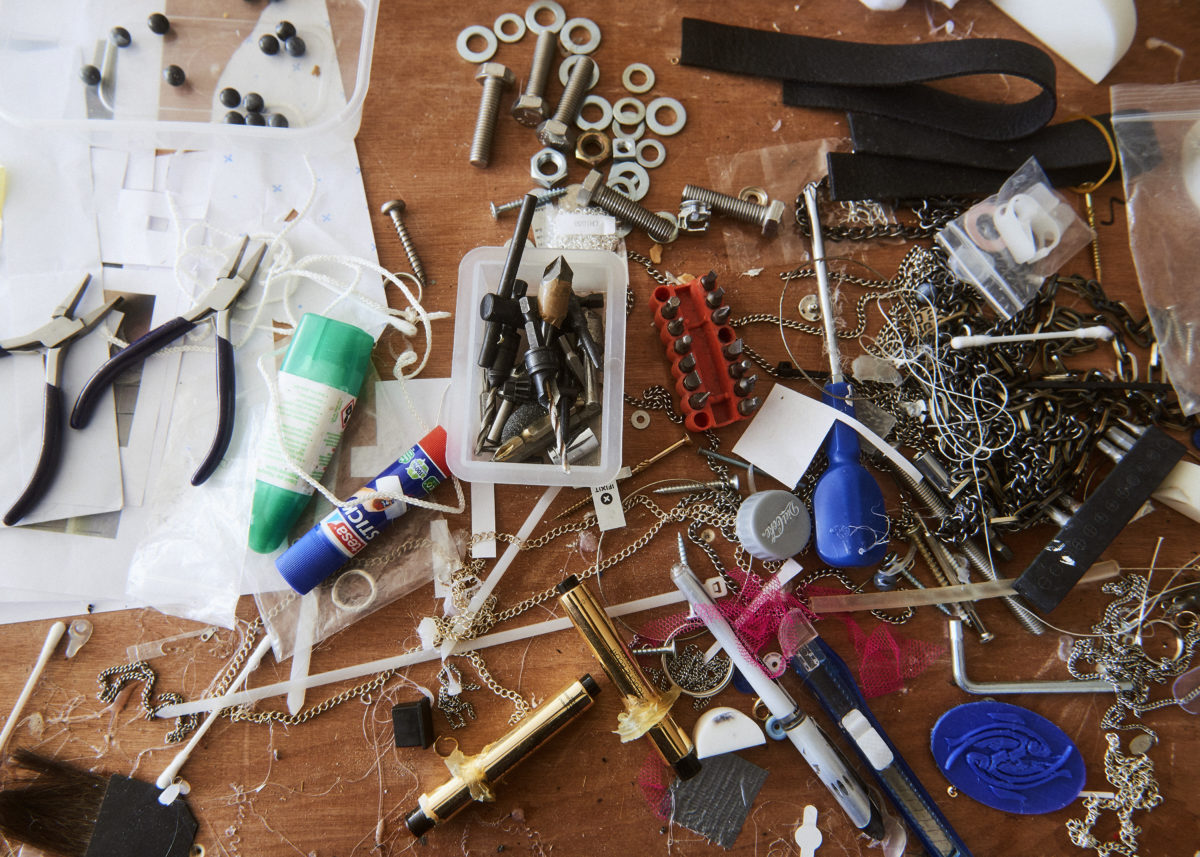 SC: Previously, you have embedded everyday and found items, such as makeup products and NOS canisters, into your pieces – what interests you in these objects?  
GHL: With the nitrous oxide I was initially interested in the compressed gas and a toxic hit. And I like the idea of it coming out of the strata of the earth embedded in the stone. The action of putting one material into another to create a new type of visual language has always interested me. In my marble tablet works I have placed different cultural products from tubes of Touché Eclat to tins of sardines to printed insertions. More recently I am using a lot of metal chain and treating the object more like a net or magnet to collect things.
SC: Are there any artists or people from different fields who have particularly influenced you in your career? 
GHL: People who inspire me, who have touched me deeply and who I think about in my day to day life and when I make work in no particular order, are: Kylie Minogue, Pete Burns, Divine, Flawless Sabrina, Justin Vivian Bond, Donna Summer, Sylvester, Franz West, Jenny Holzer, Gian Lorenzo Bernini, Caravaggio, Rupaul Charles, David Cronenberg, Frank Stella, Judy Chicago, Francis Picabia, and many others including my family and my friends. My friends inspire me the most.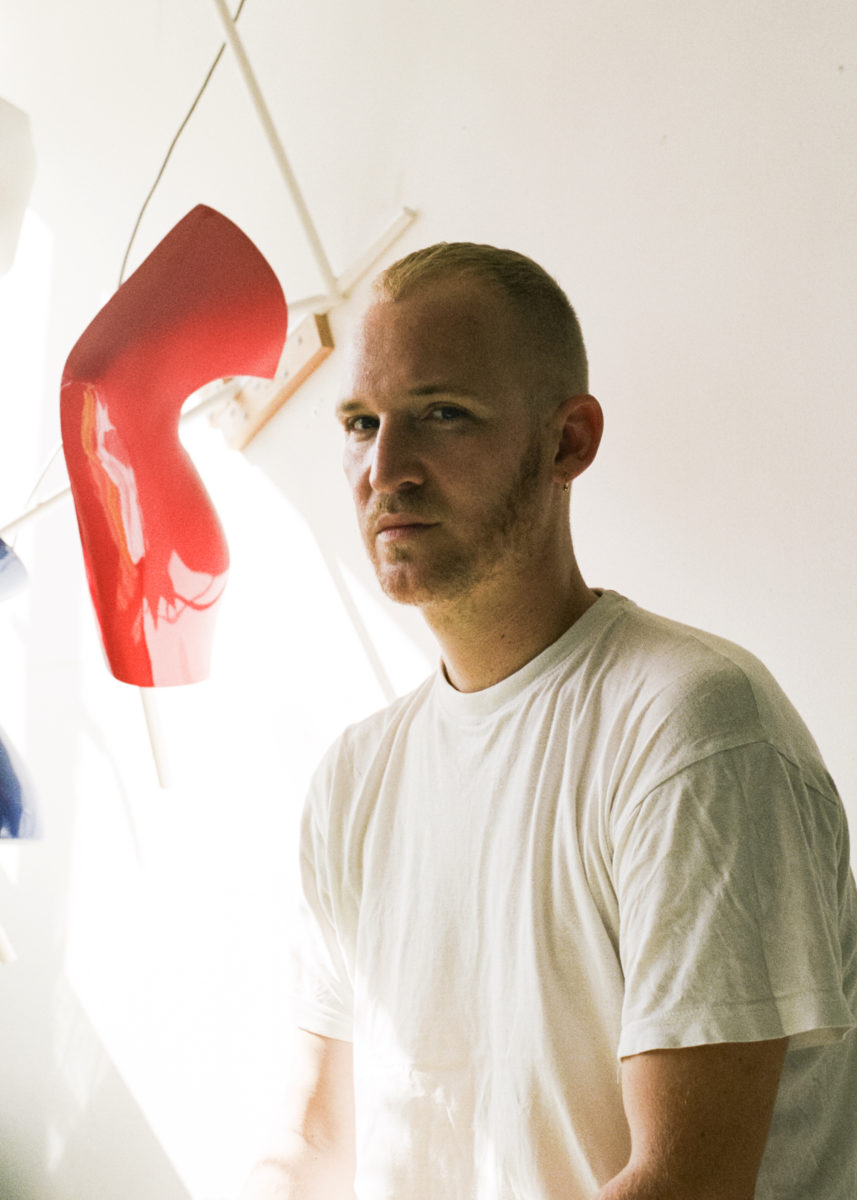 SC: What do you think is unique about London's art scene? And what do you find the city offers artists?
GHL: It's tough here and rent is extremely high but London offers me a community and a support network. I think there are opportunities here if you can just find them. It's hard to even exist but this brings an energy and a pace that is equal parts exhausting and exciting. The creative energy here is pretty intense and I like the mix of all the different industries in one place.
SC: What are your favourite art spaces or cultural venues in the city?
GHL: I probably go to the V&A the most; it's my favourite museum in London. I love the Wallace Collection, The Barbican, The Serpentine have a great programme, and The Duveen Galleries [at Tate Britain] are pretty incredible.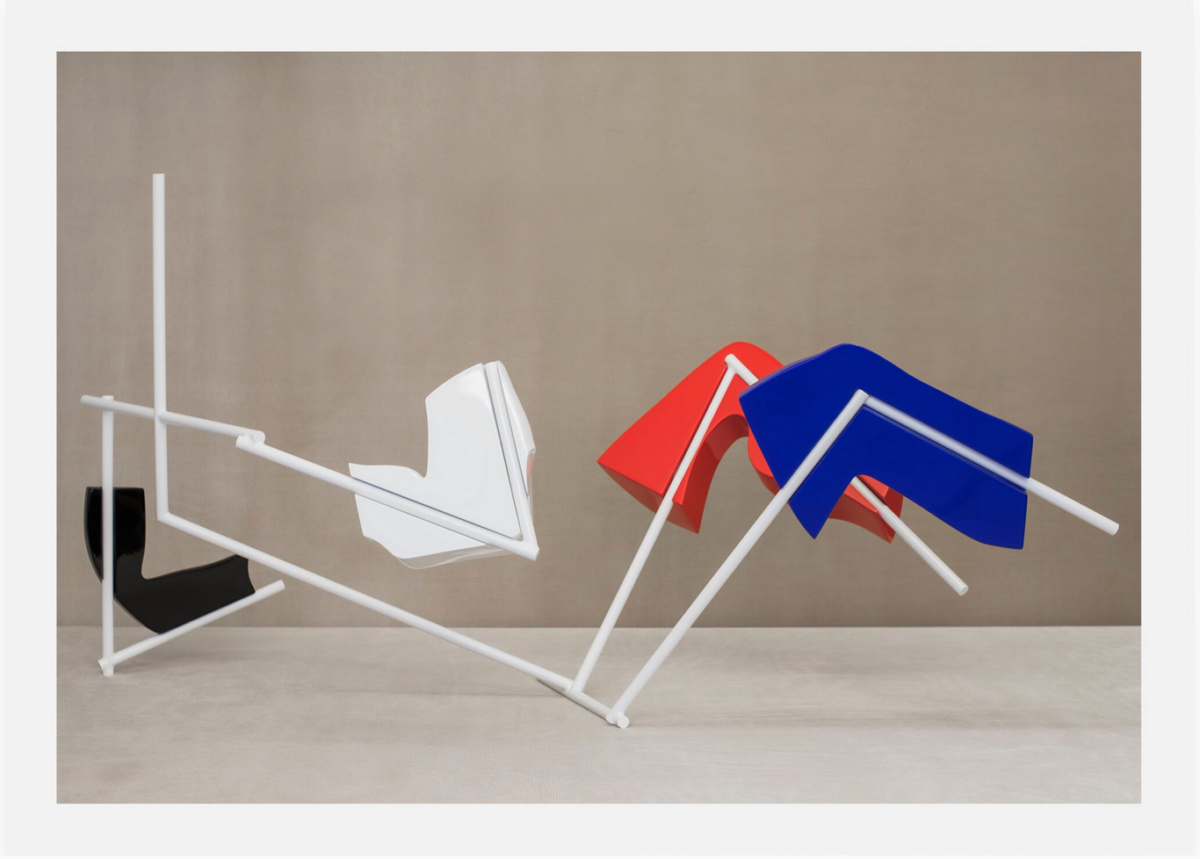 SC: Preferred work attire?
GHL: Casual, comfortable and nothing too nice.
SC: Where is your favourite place to eat in London?
GHL: Dead Hungry.
SC: What are you currently reading?
GHL: Volume I of the Christopher Isherwood Diaries. I like a gossipy, historical read.
Interview by Keshav Anand | Photography by Michiyo Yanagihara
Feature image from We All Love Your Life (Courtesy George Henry Longly)