Interview: Alex Paganelli, Dead Hungry
Having carved himself a niche position in the industry, straddling the culinary, art and fashion worlds, London-based Alex Paganelli works simultaneously in a number of capacities under the name Dead Hungry, oscillating between a food stylist, menu designer, product developer and photographer. With Italian and British heritage, Paganelli lived in France and Switzerland growing up, where he picked up, respectively, interests in French cuisine and chocolate making. Developing unique food concepts for commercial consumption, sets, editorial use and exhibitions, Paganelli has worked with the BBC, Supreme, Nowness, Mulberry and Downton Abbey, among others. Something Curated met with the versatile creator at his east London home to learn more about his work and plans for the future.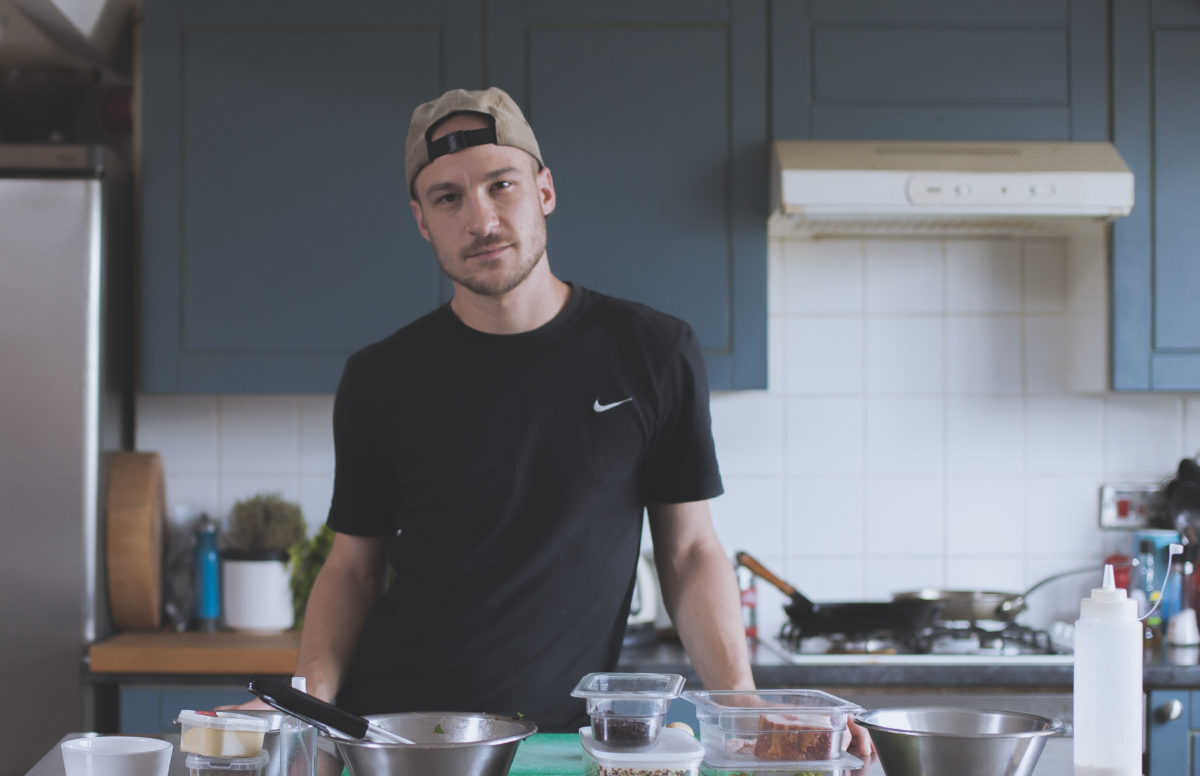 Something Curated: Can you tell us about Dead Hungry – is there a guiding ethos behind your work which you could expand on?
Alex Paganelli: Not so much, I take it as I go really. I started Dead Hungry because I trained and worked in restaurants a lot when I was younger, in a variety of places around Europe. When I came back to London after my studies, I took a six-month break; I didn't want to work in a restaurant, I hate working in kitchens. I love being in a kitchen and I love cooking but I hate the mentality of working in a kitchen. So I was trying to find a way of doing something that was not necessarily a regular route of being a chef, but just doing it my own way really. I guess I started using photography as a way of selling myself as a private chef and then that evolved into its own thing. 

SC: How important is presentation to the experience of eating?
AP: It's very important to me but at the same time, it's finding the right balance between something that's delicious to eat that's also beautiful to look at. I used to think of how something was going to look like before how it tasted and I kind of realised that it's not the right way of doing it. I think you end up really limiting yourself with what you do. I take the reverse approach now to things. I want something to taste amazing and once I have the flavour and I have something that I know is good then I'll work on how to make it look great.
SC: What is food styling?
AP: For a lot of people, food styling is about taking ingredients and brushing them with random textures and things that are usually not edible, and putting them on a plate for a purpose of an image, film or whatever. For me, I take a different approach because I've trained as a chef. I do food styling in a way where I just want to make a perfect version of that dish.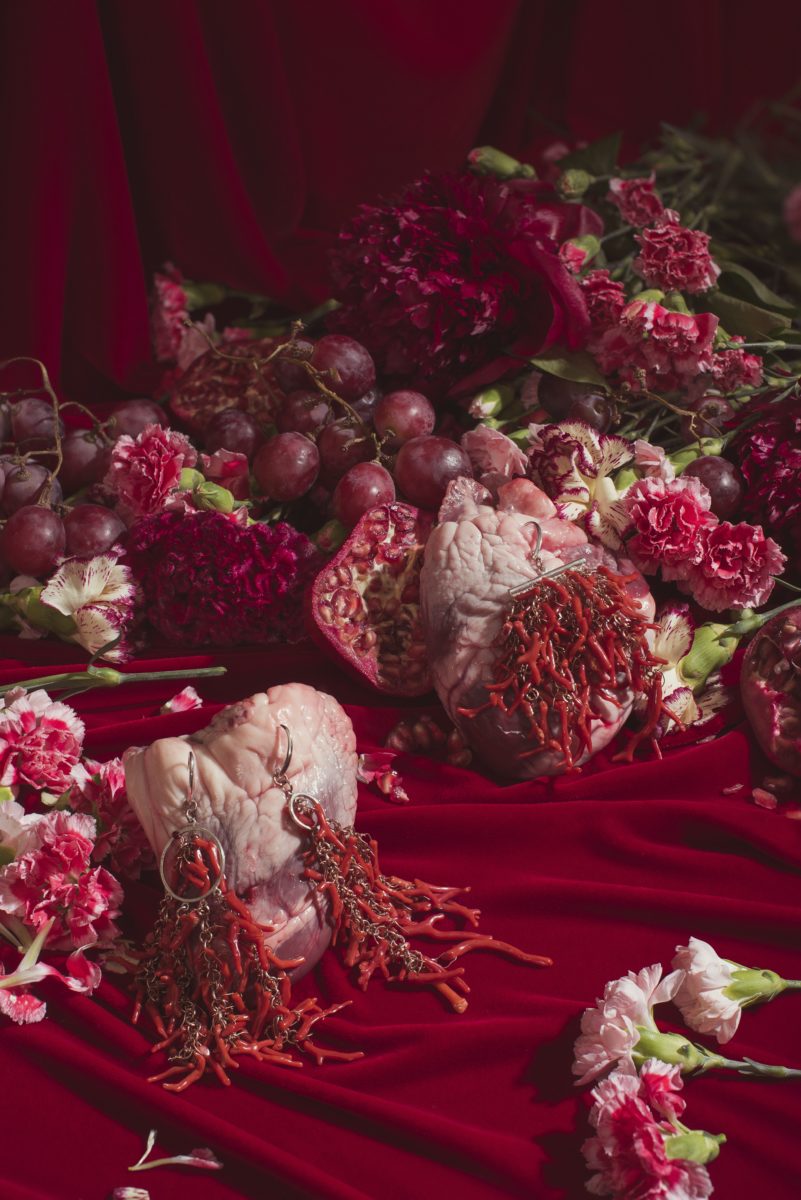 SC: What do you think is behind the recent explosion in creativity around food spurning magazines such as Lucky Peach and The Gourmand?
AP: I don't know what would be responsible for it. I think what's happened to the food industry in London in the last ten to fifteen years has been very powerful. Perhaps it's just a response to the fact that we're now used to such a high quality of food. In a way, that has come with a culture around it that inspires people to do new things with it.
SC: How did you get into this industry?
AP: I've always loved cooking and it's something I've done since I was young. My first jobs were waiting in restaurants and bars, and doing service, working in kitchens everywhere, and learning how to cook. I never thought that it was something I would do. I always thought it was a plus in a way, something to fall back on that would just maybe pay off eventually or not but I never had that drive to become a chef. Obviously, I do now.
SC: How do you approach developing a new menu? Is there a method of working that you have established?
AP: That's what I like about my job now; I can go into designing things that are completely different every time I'm going to do something. If a client is approaching me with a concept, it's about working with the kind of products and the structures given to me. From there, it's just about trying things, getting ingredients delivered and spending days or weeks testing. If I'm working with a client who doesn't really have an idea about concepts or a story then it's a different approach to it because I have to find something that will fit into the market today.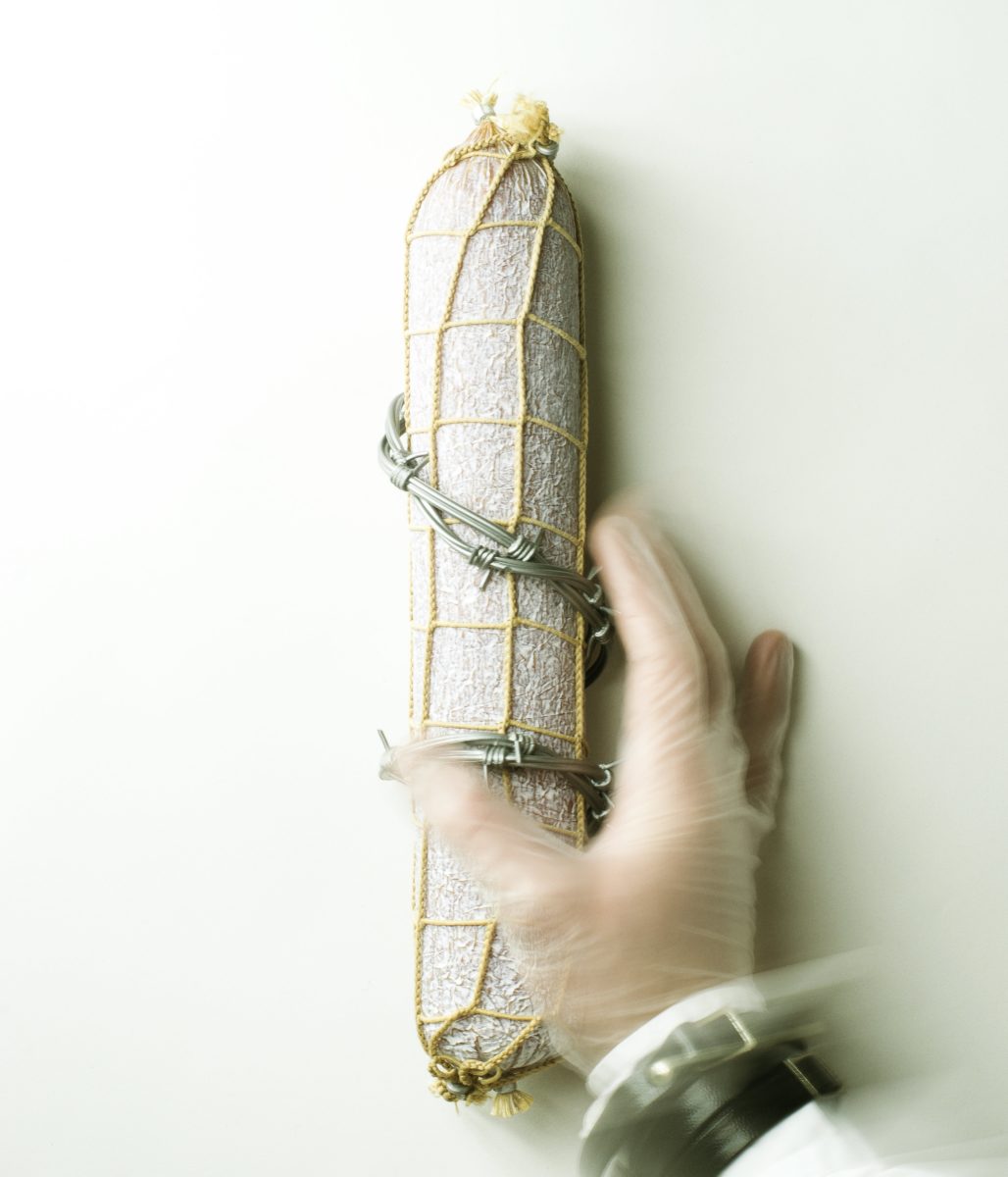 SC: Are there any chefs that have influenced your career? And are there any London chefs that you think are doing something particularly interesting currently?
AP: I've always been a fan of traditional, classic chefs like Raymond Blanc, Michel Roux and Yannick Alleno. Today, there are people like Bo Beck in Denmark who I think is doing something very interesting with the whole singularity of ingredients. There are some chefs in London who are doing some great things as well but I wouldn't say I'm influenced by them so much, it's more something that I look at now and I really like seeing. The head chef of Lima, Virgilio Martinez, and James Lowe from Lyle's, are really at the forefront of the London food scene in my opinion.
SC: Are there any contemporary artists or designers who you look to for inspiration?
AP: I don't really look at contemporary artists; I look at things that are older. I'm a big fan of Irving Penn, Horst and Helmut Newton. There are new photographers that I love like Charlotte Wales and Harley Weir. But it's not so much for me about going to a specific photographer and finding an influence – it's always quite eclectic the way that I go about researching.
SC: Can you talk to us about your experience working on Downton Abbey?
AP: I created the food for the Downton Abbey exhibition. I tested everything and cooked and styled for the videos, which they projected on the walls for the show. I was working with the historian of the show which was really interesting because it had to really fit with the food from that time. There's a five-year exhibition touring at the moment and it uses a lot from the show's set.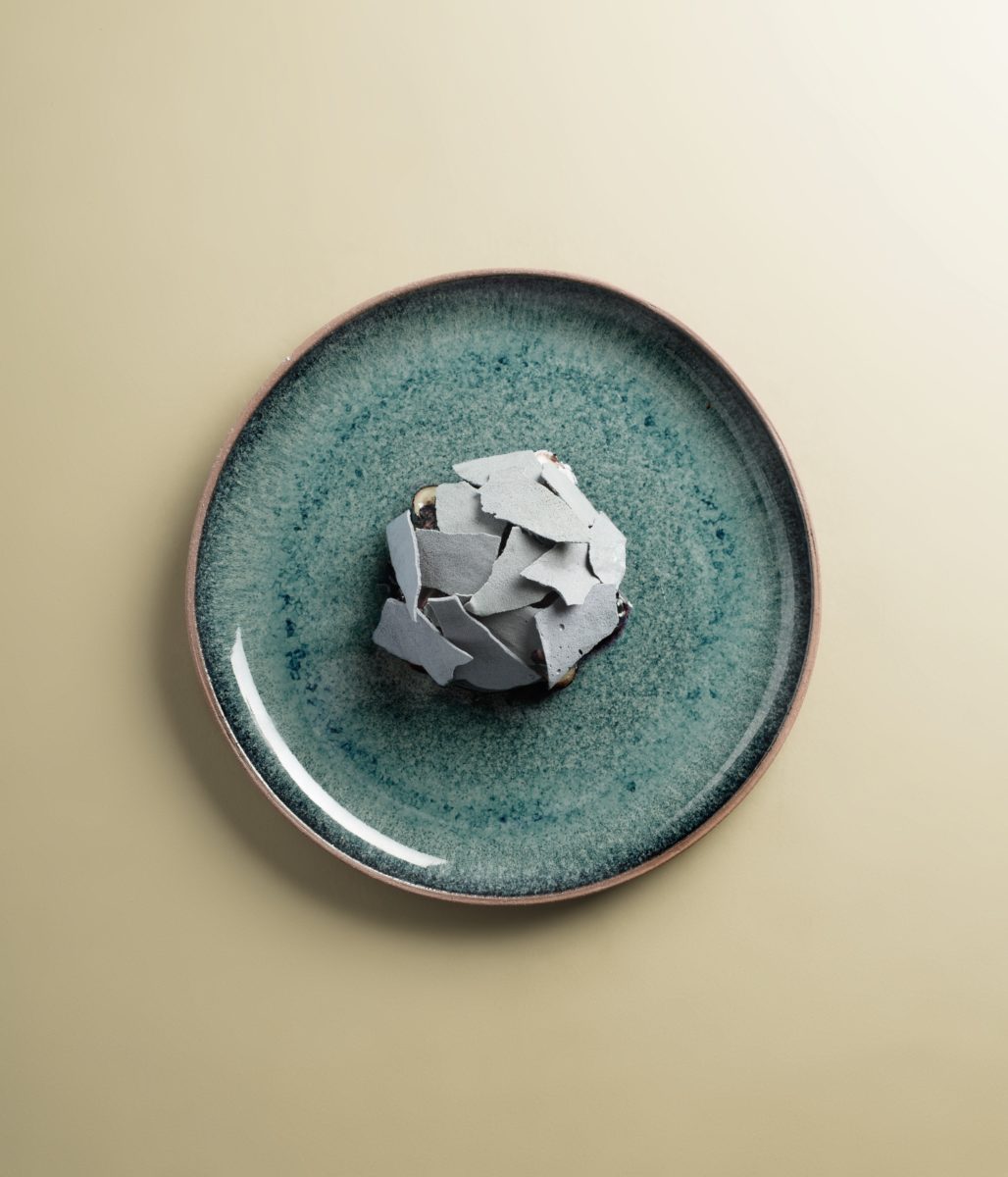 SC: Do you feel that clients and collaborators have come to expect a certain style from you?
AP: I feel like I'm still shaping that in a way because I'm relatively new in the industry. I mean, in terms of my photography. People always tell me that they come to me for my specific style, whatever that is; I think I like to find that balance between something that's bold and refined. And I love snapping those in between moments, which is something we're only used to seeing with fashion editorials, but not with food or still life. Food shoots tend to be so planned and organised. It's nice to break away from that a little. When it comes to the food I cook I like it to be simple and very well cooked.

SC: What projects are you currently involved with and what do you have planned for the future?
AP: I'm designing menus for new restaurants, pitching new concepts. I've been working on a chocolate brand which I hope will happen in the next year or so. And I've been exploring a couple of concepts for restaurants as well but I haven't really found the right investor yet. With these things, it's quite difficult because you have to find the right team of people to do that with. I'm working on photos for a friend of mine who's an artist, George Henry Longly; he's got a book coming out, which is a bit different from what I usually do.
SC: Could you tell us about some of your favourite or most memorable projects?
AP: The work I'm doing with Olive and Squash in the city is probably the highest quality of work I've done so far in terms of menu design and production. They really trusted everything I've proposed since the beginning. Doing campaigns is always fun, like the Mulberry campaign last year, videos for Nowness and stuff like that; those are always cool projects. Downton Abbey was fun as well to be honest.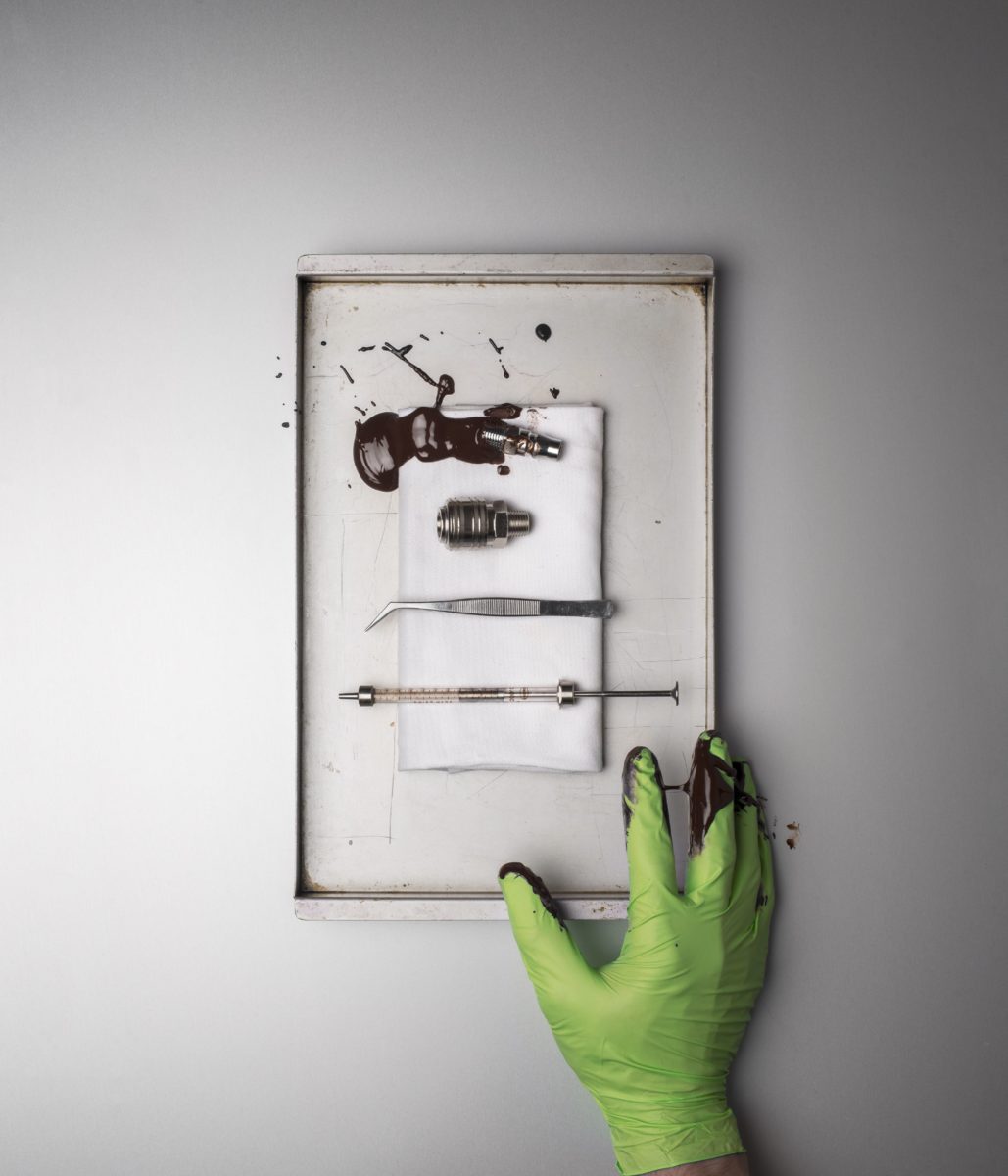 SC: Having worked with Mulberry and Supreme among others, are there any brands which you particularly enjoy collaborating with?
AP: They just happen organically; I mean I've got so many friends who work in the fashion industry that I'm always being pulled as soon as someone needs someone to do food. There are not many people in the food styling industry that do things that are a bit outside the box; people tend to do things like Sainsbury's campaigns and Waitrose and maybe I stand out a little bit in that way where a lot of the food styling that I've done wasn't actually for food brands but for a set.
SC: You're a regular contributor to Ferment, the craft beer magazine – how did your interest in brewing come about?
AP: Well, one of my friends actually owns that magazine, Fraser. He owns food brands as well so we've worked on a few different things together. About a year ago, he told me he was going to start this magazine and he was working with someone else on the food side of things at the time. We had a chat and he came over and had a look at my stuff and thought that it'd be perfect for it. From there, I started cooking for the magazine and pairing beers and the interest developed.
SC: What drew you to this area of London? 
AP: I've always been here. I moved to London when I was eighteen and I got accepted at Queen Mary which is not far. It was easy to live in east London and at the time it was very cheap. I made lots of friends here so I got stuck.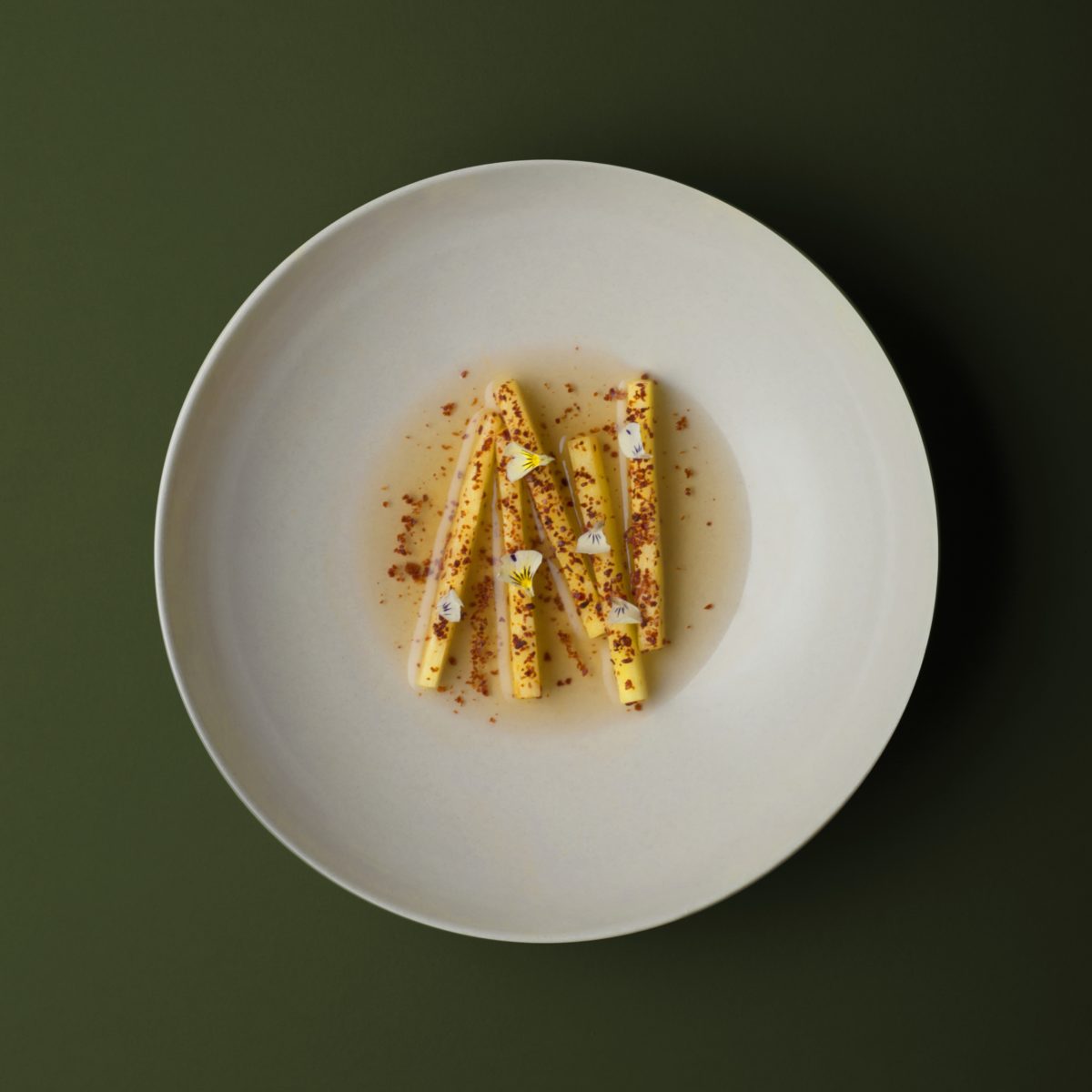 SC: Do you have a favourite restaurant in London?
AP: I have loads. I think it's about the mood, you know, all about the specific thing I want to eat at that restaurant. I love Green Papaya, I love The Hawksmoor, Lyles, Brawn, Lima, Yauatcha … there are so many.
SC: Favourite cultural venue?
AP: I get dragged to see shows by my artist friends all the time. It's not something I do out of my own will, I mean I do if I'm walking past something that's interesting but not often. It's more to see my friends who are exhibiting, so like the Lisson or Serpentine.
SC: Favourite shop? 
AP: Well, I spend my time buying food so it's more just shopping for food. The Asian store on Mare Street has tons of crazy stuff which I love.
SC: Where would you live if not London? 
AP: Recently, I had this feeling of wanting to leave. I've been here for so long and I was thinking about where I'd go next. Where, I'm not sure. If not South America, I think I'd go to America generally, New York or LA perhaps – but I think that would always be for a limited time. I'll always come back to London.
Interview by Keshav Anand | Images courtesy of Alex Paganelli