Jessi Reaves: Bringing Eccentricity To The Domestic
Hailing from Portland, Oregon, and based in NYC, American artist Jessi Reaves' practice freely traverses the realms of art and design, smudging the lines between sculpture and furniture. Reaves studied painting at the Rhode Island School of Design, originally joining the celebrated institute to study furniture design before changing her specialism. It was while working as an upholsterer in a New York studio full of scrap materials discarded during the process of furniture making that Reaves technique as an artist was sparked.
Her sculptures range from chairs and sofas to shelves and drawers; she has described her work as an "ideological revision" where she aims for pieces that appear to be classic Modernist design or elegant but "miss" and end up falling just short of their perceived intention. Reaves' solo exhibition, II, is currently on display at Bridget Donahue, New York, until 12 May 2019. The show, the artist's second with the gallery, dynamically merges furniture and sculpture, with pieces like modernist seats with leather fabric blocked by a shelf with zebra-stripes. "Where the world combats its own functionality," Reaves furniture and sculptures are purposefully impractical with a whimsical aesthetic.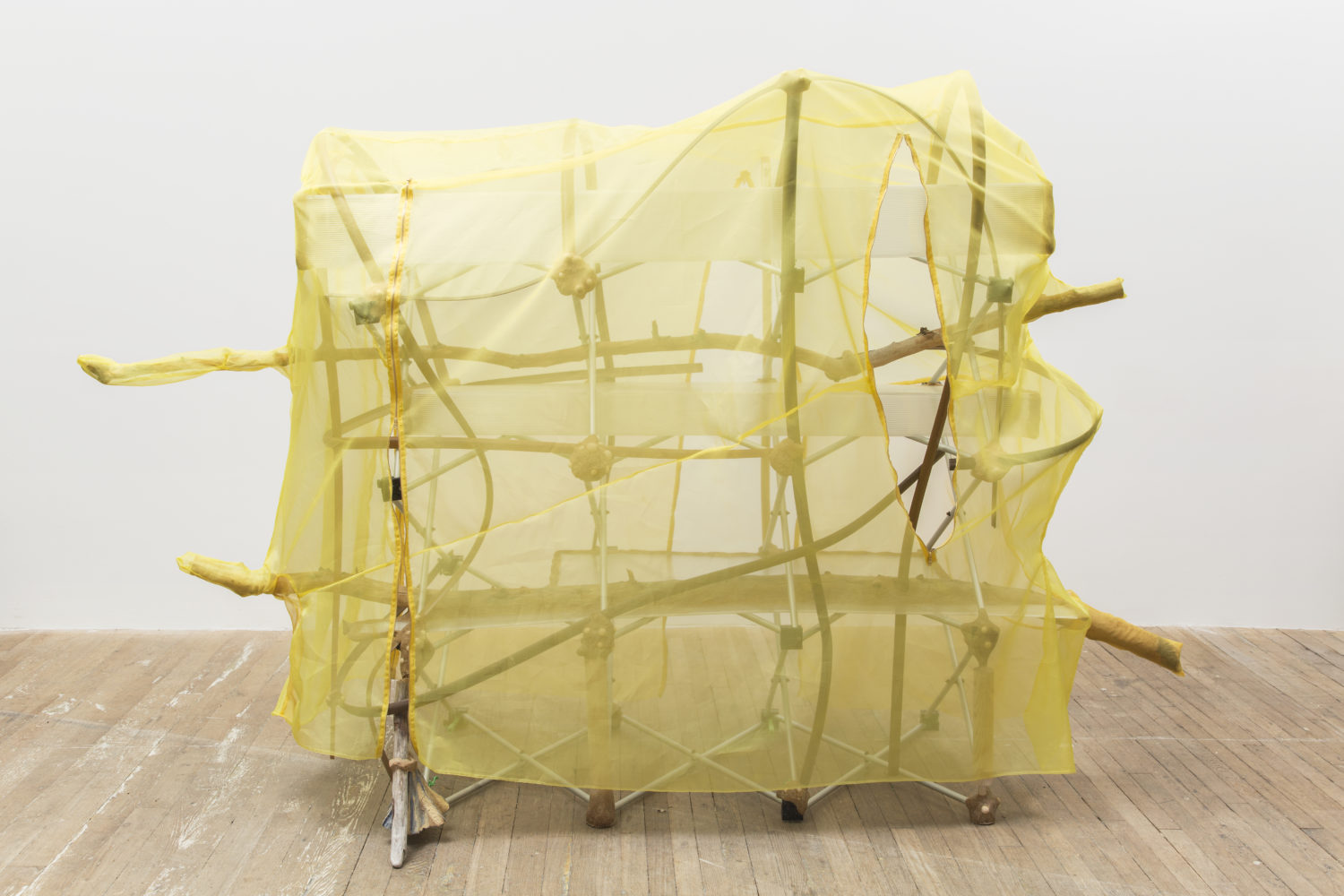 For instance, her piece Drive through the back of your eyes (2019) comprises metal, fabric, sawdust, wood glue, a lamp, and writing; scratches, stains and material flaws are celebrated, as Reaves purposefully selects materials that lack endurance and age very visibly. It is difficult to distinguish each separate element of the work as various forms amalgamate, from the different coloured fabrics to phrases like, "Sorry I can't go out I have a podcast to listen to," scrawled across the work. In II, Reaves' miscellaneous objects are distributed around a plush carpeted stage, inviting the viewer to take a seat in the room, and physically engage with the space.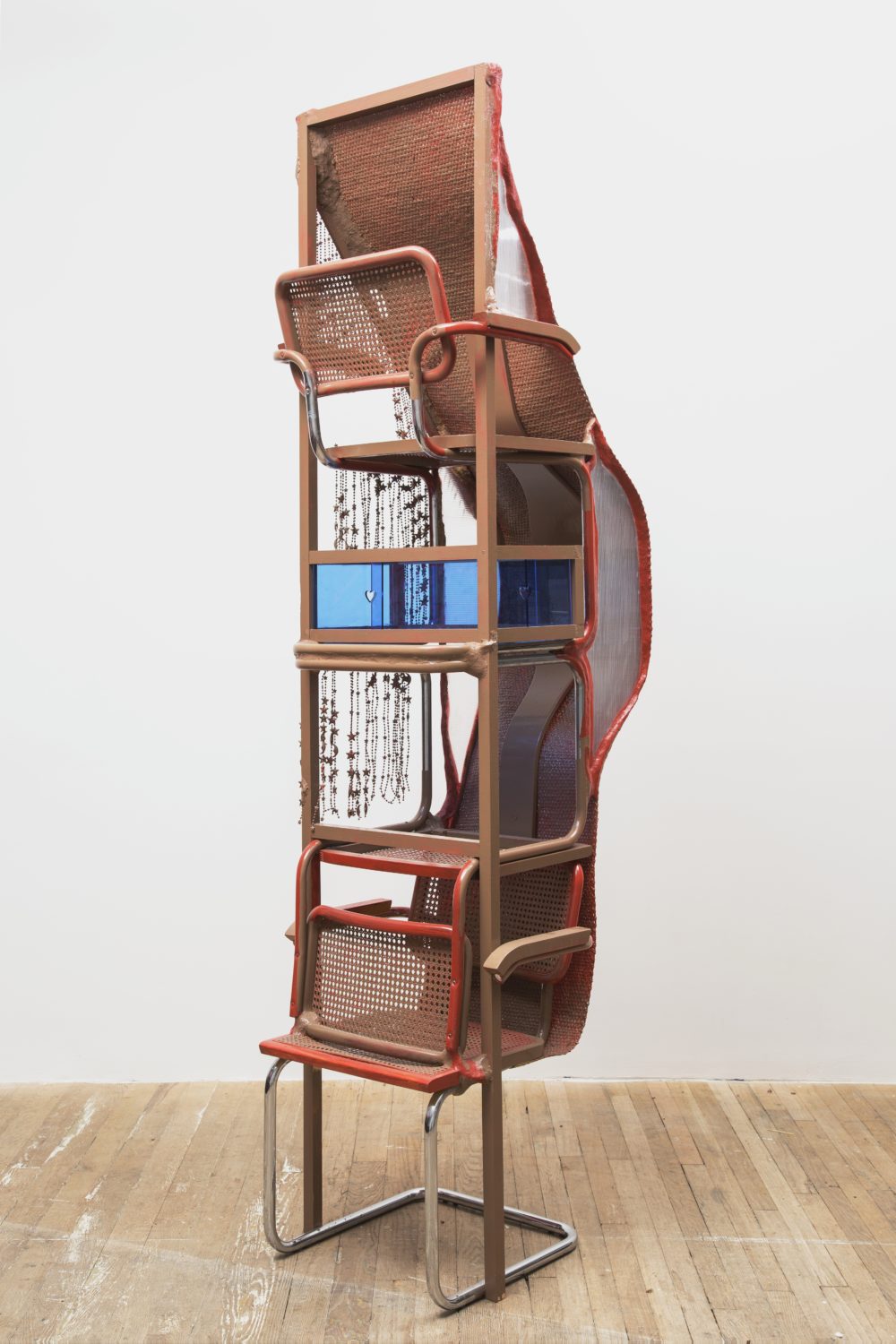 In conversation with Donahue for Foundations Magazine, Reaves explains, "Ideally I want people to embrace the kind of patina or whatever you call it…the stuff that attaches to any object existing in the world. I just feel like the longer that I've lived with certain pieces, or ones that I've had in the studio, that have survived parties, I love those pieces more. Even the stains change over time, spreading out and they kind of have their own life."


Feature image: Jessi Reaves, II, Bridget Donahue, New York, photo by Gregory Carideo, image copyright Jessi Reaves, courtesy of the artist and Bridget Donahue NYC