Interview: Adam DeMartino & Andrew Carter, Co-Founders Of Smallhold
Appearing at first glance like futuristic aquariums or contemporary art installations, mushroom growers Smallhold's minifarms are transforming the supply chain, while offering customers a unique spectacle. Eerie blue lights, vivid and sculptural mushrooms in hues of coral, pink, and yellow come together to create a compelling effect. The mycelium fruiting blocks in which the mushrooms grow incorporate food waste to fertilise the fungi. As well as supplying a breadth of restaurants across New York, the Brooklyn-based company have created bespoke on-site minifarms for clients including Mission Chinese and The Standard. To learn more about the fascinating project, Something Curated spoke with founders Adam DeMartino and Andrew Carter.



Something Curated: Can you give us some insight into your respective backgrounds and how you became involved in growing your own mushrooms?

Andrew Carter: I've been growing greens commercially for my whole career, from sprawling techno-greenhouses to high vertical farms, I've seen most of what can be grown indoors. If you have a pest issue or want to completely reengineer how you grow basil, I'm your guy. Throughout the years, I gained a fascination in mushrooms, and started to use my experience to rethink about how mushrooms are grown and presented to consumers. They were a far cry from leafy greens and herbs, and there is still so much to discover about them, which makes them more exciting day by day.

Adam DeMartino: I come from a completely different professional world than Andrew, though we've been close friends over the years and worked on plenty of projects together. I've jumped from idea to idea and start-up to start-up over the past decade in fashion, tech, and media. Just before we started the company, I thought I was ready to settle down into a regular job after getting back from a long motorcycle trip. Andrew was growing some mushrooms in a basement while building out a shipping container farm on the East River. I started helping out. I started writing business plans, researching sawdust suppliers in the area, and selling mushrooms.

SC: How did the idea for Smallhold come about?

AC: Smallhold is a distributed agriculture system to bring fresh, affordable, hyperlocal produce to everybody. We started in a retrofitted shipping container and quickly found out there is a gigantic opportunity in growing systems, mushroom supply chain, and mushrooms in general.



SC: Are you able to tell us what you are working on at the moment?

AD: Creatively, we're helping out our friend Phyllis Ma with her upcoming release of Mushrooms and Friends 2, we're in a short (award-winning!) art film in the upcoming Phillip K Dick film fest by Lewis Rapkin at the Museum of the Moving Image, and we're supporting other friends with various installations in NYC and LA. Our head farmer Louie is presently in Guatemala teaching classes on mushrooms (his idea of a vacation, apparently). Our tech team is busy finalizing the next version of our firmware/software platforms, capable of livecasting harvests and tracking yields/substrate inputs down to the pound.
From a business perspective, we're brainstorming our two most technically challenging mushroom farm installations to date, releasing this and next year. We're also finishing off a new high-output organic farm in central Brooklyn that will include a courtyard viewing area for both work and play. Simultaneously, we're filling demand ahead of time from the farm with various key restaurant partners and retailers in the area, while gearing up for a limited national expansion.

SC: What interests you in mushrooms specifically?

AC: So many things. There is so much to learn from the fungal kingdom, every time I look at our mushrooms I uncover something new about them. Certain mushrooms like chanterelles and truffles have completely evaded indoor commercial production, and scientists are still figuring out how to grow many of these mushrooms to this day. Commercially grown morels are a new phenomenon from the past 5 years. The fact we have been eating these mushrooms for centuries but haven't been able to grow them is just insane to me. Additionally, mushrooms are so alien, yet so important to our ecosystems – they respire like animals, many use digestion like animals, but at the same time grow faster than anything I've ever seen. I'm not surprised some people think they come from space.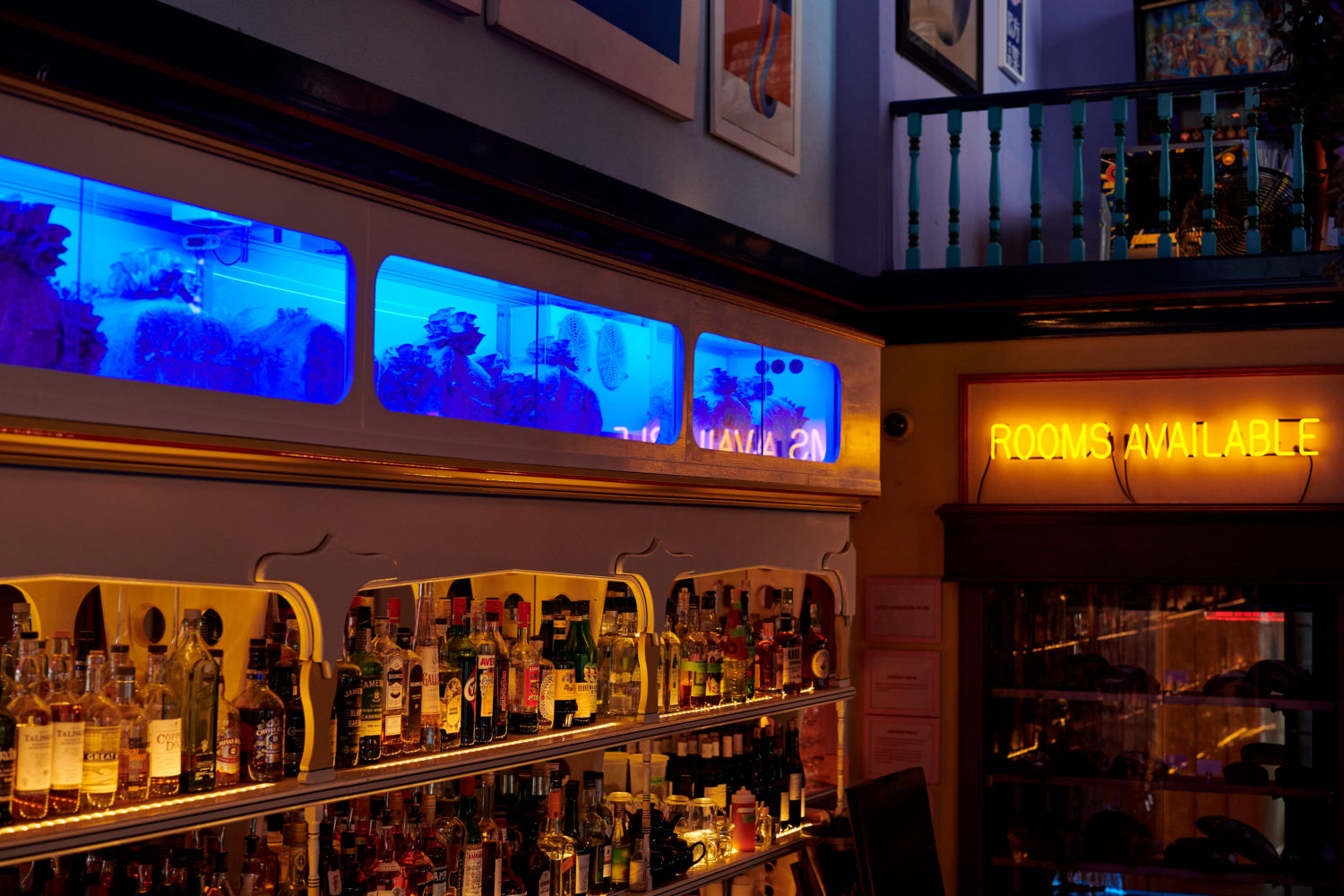 AD: There are two things about fungi that interest me. The first is that mushrooms have a unique relationship with humans. They excite our curiosity. They're found in stories throughout history and across cultures and have had incredible, if underrated, influence over our trajectory as a species. The other comes from someone who gets excitement from their work: mushrooms represent a seemingly boundless business opportunity. People don't go carrot-hunting in the forest (well, most people), but mushroom foraging is now a common pastime. They don't (generally outside of a few industry-focused towns) march through the streets dressed as basil or arugula. Our customers have been searching for cleaner, more transparent yet flavourful food items that impact the environment less, and they have found these qualities in something that occurs naturally. I've never worked in a business where the demand was so crushing, which is challenging but also incredibly rewarding.

SC: How would you describe the collaborative dynamic between yourselves?

AC: Adam and I have been best friends since college, where we were roommates. This has given us an interesting dynamic where we can move past a lot of the fluff and get to work. When we're working on projects, I tend to own the scientific/farming/engineering side of things and Adam owns the customer relations.

AD: 100% what Andrew said.

SC: Your set-ups in spaces like Mission Chinese and The Standard appear at first glance like art installations – can you expand on the aesthetic considerations of your work?

AC: Adam and I are big fans of retro-futurism, and futurism in general. We want our customers to feel like they are eating the cleanest, freshest food possible, and what better to do that than a streamlined, space age, glowing mushroom farm right in front of them. That said, we want to emphasise how much of a natural process is going on inside the system, which is why the whole product is out in the open. We are certified organic, don't use pesticides, and are the best mushrooms you can possibly buy, and we want to show that off.



AD: Agreed. One of my biggest aesthetic influences has been Syd Mead, who unfortunately just passed away. He helped shape my vision of what the future could be. My first company was a large-format fashion and design publication called Futureclaw. We were exploring what we thought were the furthest limits of design and culture and sought to challenge our readers' understanding of beauty and aesthetic pleasure with images that existed on the edge of an "ugly" future. I believe we need to challenge consumers to view their food in new ways, and my personal design considerations weight this heavily. As well as shepherding the deep, rich mystery that the kingdom of fungi has to offer.

SC: How has it been working with Angela Dimayuga?

AD: Angela has been one of our biggest proponents and supporters and creative influences. We started making white acrylic and metal-sheen facades for our farms because we thought they looked awesome, but always thought it wouldn't be as desirable from a restaurant or retail aesthetic. Ang loved the design just the way it was and so we installed it like that. Well, it kind of took off and now a lot of retailers and restaurants defer to our aesthetic by default. We credit her influence for driving this and helping us reach an audience who appreciated how we think.



SC: What do you see for the future of Smallhold?

AC: Smallhold is changing how the world perceives fresh produce. We're quickly bringing new varieties and experiences around mushrooms to the world, and eventually we'll move down the produce aisle, item by item, and you'll learn to expect living produce instead of the dead and decomposing produce consumers are used to today.

AD: The future of Smallhold is tied to the future of mushrooms, which I am comfortable with. People want to know their food and themselves; some of them are looking to fungi as a way to explore that. The world has gone through so many changes that predate our species and will continue to evolve after we've left this place, but I think there's a deep understanding that many people access, at least on some level, when they have interactions with fungi.



Interview by Keshav Anand / Feature image by David Malosh