Back in 2012, Filipino-American chef and food industry creative, Angela Dimayuga was called upon by Danny Bowien to help open the first New York iteration of the then solely-San Francisco-based restaurant, Mission Chinese Food. Dimayuga went on to help open the brand's subsequent three restaurants, designing menus, conceiving interiors, and arranging collaborations. Having recently left Mission, Dimayuga, who is interested in the intersection of politics and identity in her practice, is now exploring untrodden avenues. Something Curated met with the chef to learn more about her work, favourite NY spots, and plans for the future.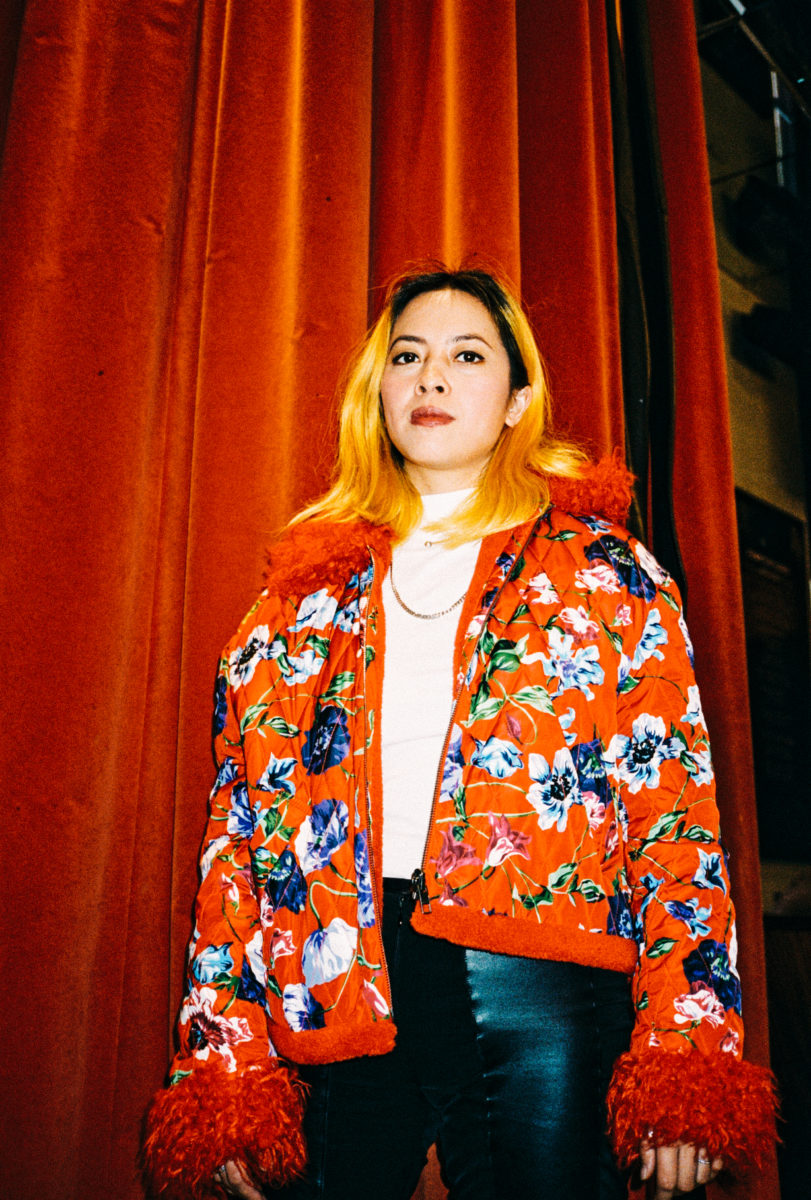 Something Curated: When did you first discover your interest in cooking?
Angela Dimayuga: I wanted to be a chef ever since I was a kid. I feel lucky because it wasn't something that I had to find out about later or explore when I was in college. I was a child who grew up in a big family so cooking was a chore that I liked to actively participate in and had a lot of fun with. I would be cooking with my mom, my grandma or my babysitters – just any adult that would let me mess with things. Every chance that I got as an adult to pursue it, I took it. Even though I considered other fields, I always went back to it.
SC: Did you study culinary arts?
AD: That's what my plan was. When I went to try culinary school, I realised that wasn't the avenue that I wanted to take. I decided to work in a really small restaurant and learn through apprenticing. Not actually being an apprentice, but working from the bottom to the top – it's kind of the same way you would go if you were learning how to cook 200 years ago. That was the advice I got when I was really young. I just chose to work in the industry right away because I realised that if I went to culinary school, I would have to do that anyway.
SC: How would you describe your approach to food? Is there a certain ethos you abide by?
AD: More and more, I'm defining it. I always think critically about the work that I'm doing. When I first started, the industry didn't feel like it was made exactly for someone like me, but I was able to carve out my own path. That meant having the privilege to work with a lot of really amazing chefs around the world, but realising that there's space for me to do things the way that I wanted to.
And I learned a lot about what that meant, thinking more internally about the work that I was doing, especially in the last year. Say, I have a chef friend in New York City who has lived there for awhile, they might be Mexican-American or they might be from San Diego or they might be queer – thinking about those elements that make you who you are and putting that into your food is what I think is the most interesting right now.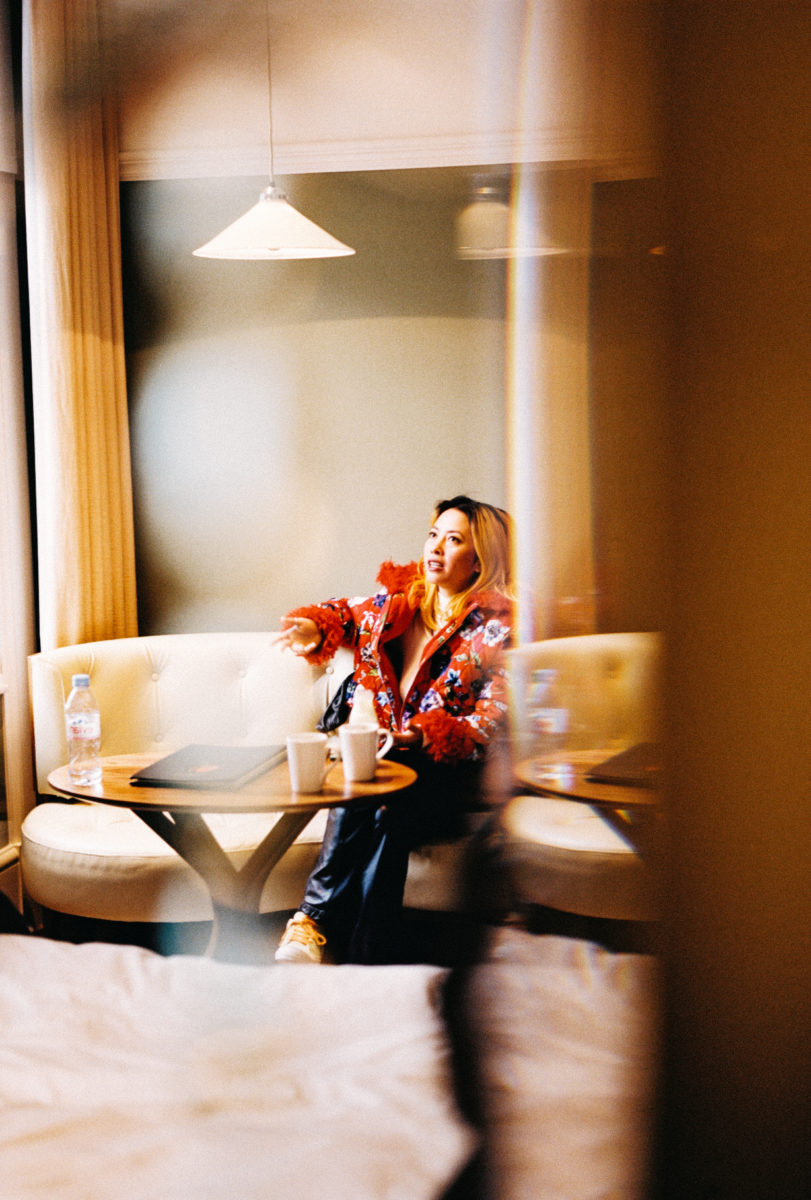 When I first started working at Mission Chinese, it was never that I felt inauthentic because I was cooking Asian-American food. As a non-Chinese person, it was just pursuing it as an American person that has had influence with all different types of Asian food. Trying to find yourself through the work that you're doing is really important. I think that's really what I have gravitated to. Say someone has more of an artistic flare or someone is really into music – there are ways you can include it in the work you're doing, even with cooking.
SC: How has your heritage and background influenced how you work and what you do?
AD: When I think about that question, I think specifically about my Filipino background because my parents are from there. They moved to the states and had six kids. They ended up settling in California. What was really nice is that it kind of took my more recent years of cooking to realise the importance of the cuisine that I learned, passed down from my family. After working in the industry for so long, I realised that there was this very Eurocentric idea of what good food in America was, and that meant primarily French and Italian influence. I realised I could learn a lot just from my grandmother. With Filipino food, there is so much influence from different countries because the Philippines was a major port, and there are a lot of indigenous vegetables and fruits there, but also through trade routes they were getting products like saffron, and lots of dishes that are of Spanish-descent.
SC: How did the Mission Chinese Food opportunity arise?
AD: It actually happened in the most casual way. I feel like that's how I've gotten jobs in the past. I was leaving this restaurant that I was working at for three years – it was a very rustic place, what they then called "New American" – and I took a break. People knew that I was kind of just exploring and popping around, and someone reached out to me because they thought that I would be a good match for the owner, who was based out of San Francisco, who wanted to open a branch in NY. So someone match-made us, and then I explored it. I didn't even really know that I would work there. I just left Mission, but I had been working there for six years.
SC: You said that you've left now from Mission, what's next for you?
AD: I hope to explore as much as possible. I think a lot of people, when they learnt that I was leaving Mission, really wanted to see me open up a restaurant somewhere. But I think it's really important for me to take some time. Right now, I think I've taken four months, but I'm happy to take more if that means exploring different projects elsewhere. I think there's a lot more internalised thinking about the work that I need to do, because so much of it was public-facing or working with big chefs around the world, and I think there's a lot I want to learn about how I could apply myself.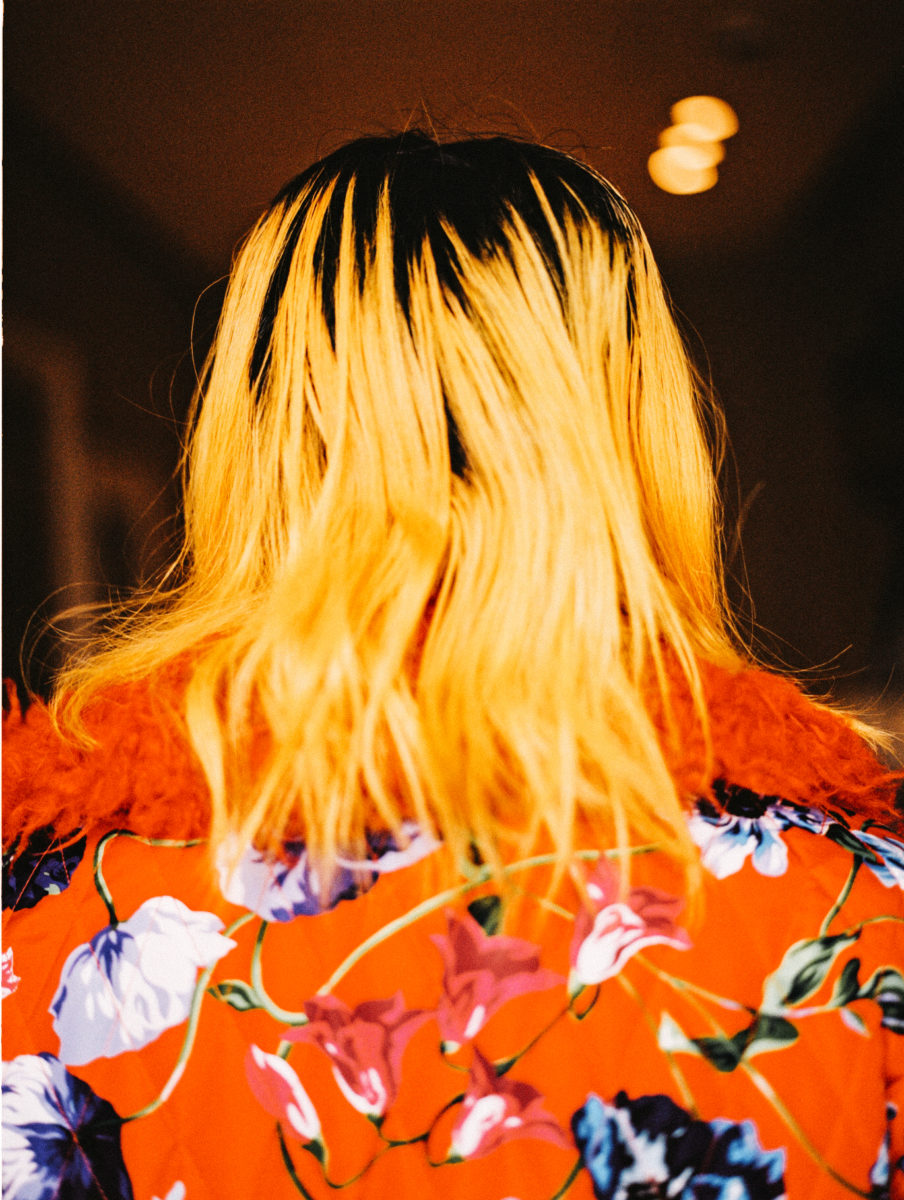 For example, next week I'm going to LA and I'm doing a short artist residency at this gallery called 356 Mission. They said that I could do whatever I wanted, but what I'm gravitating towards doing is a workshop for kids in the community where its a mixture of cooking but not just thinking about the taste of food but also that food can be visual and sculptural. There will also be an element of documenting through zine-making since I am collaborating with my friend Jennifer Shear, a visual artist.
SC: Where do you look for inspiration outside of food?
AD: I think I mentioned it a little bit ago, but a lot of that inspiration comes from interdisciplinary work. If I wasn't cooking, I was interested in academia. As an adult, when I started taking courses in college that I could select that were very interdisciplinary, I found myself most happy and I think I realised that's what I'm doing with my work as a chef now. I like the challenges that happen when I team up with someone that's way more knowledgeable than me in their specific field, and then creating something with them.
Conceptual artists that I really like – one of my favourites is Anicka Yi. She uses living things for her work. That might mean moulds or insects. She's also a real appreciator of science. And then she makes a lot of work using fragrances – for example, building a fragrance that is representational of Asian-American women specifically, and then having that scent in the room where she's showing her work. Another artist that I really like is Olafur Eliasson who's Icelandic-Danish. I've never met him, but he's been an inspiration for more structural, water base sculptures that I've done.
I'm working on an artist book with one of my really good friends Maia Ruth Lee, who is a visual artist based out of New York. We're going to make a book together that's loosely a cookbook, but the idea is that the book is going to share our stories that we've experienced personally, where we think about food in an abstract way, where we talk about why foods make us feel the way we do.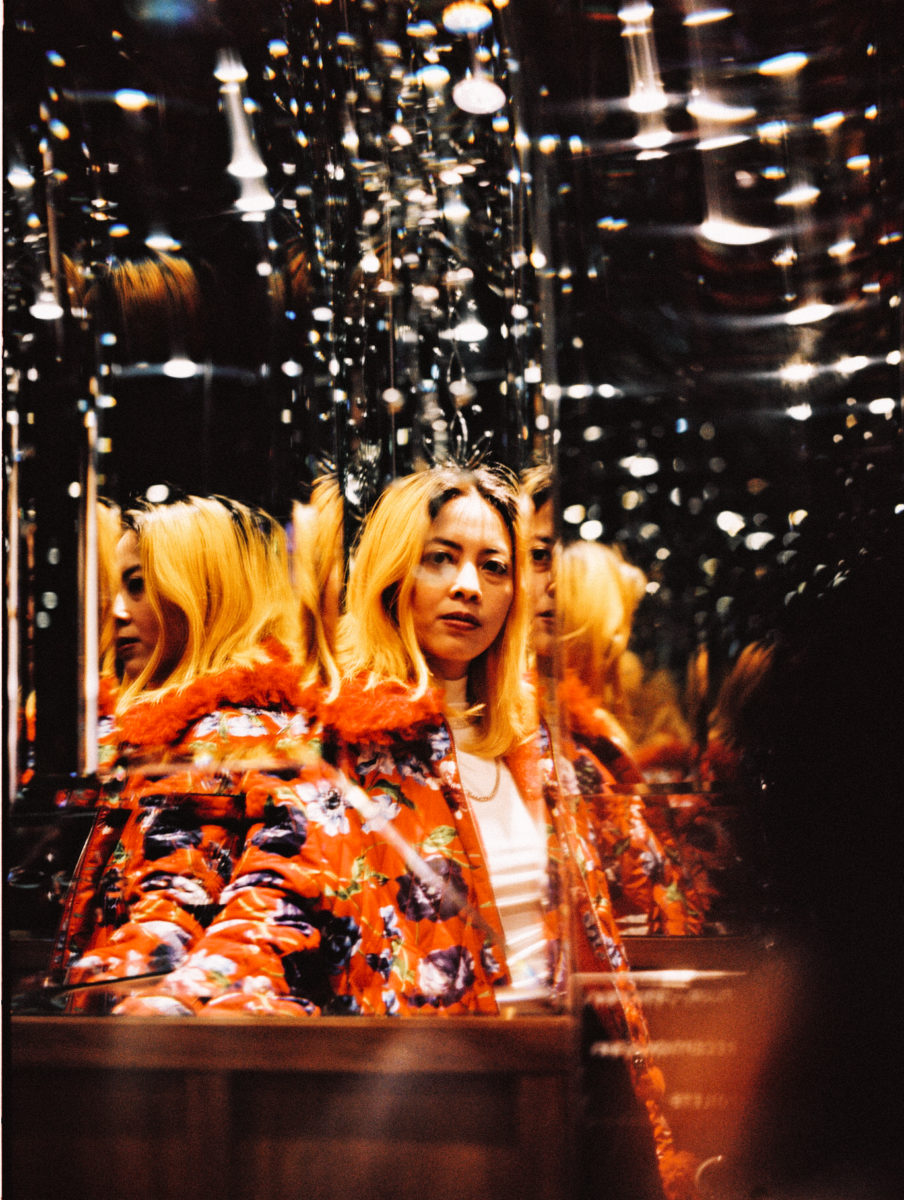 SC: What is the relationship between food and culture?
AD: It's essential. Food and culture are synonymous. There's a lot of different practices that you can have that are essential to culture. Like if you think about what is foundational culture in a city or a neighbourhood, if we talk about downtown NY, I think it's the people that are active in the communities that make it. And I think it's also people that are breaking rules or thinking about changing things within their own industries. You kind of all gravitate towards each other, then you create this bigger community that can make waves or cause shifts in what is culturally significant. I feel lucky to have found my people in New York, but it's a lot through grinding and being critical of your own work.
For me, in cooking, I think the people that are the most interesting are those who are trying to seek different voices in their work, or different collaborators, where that means maybe they're working with other queer people or other people of colour, and sharing a platform with them, and making a stage for these people that aren't being represented in food media. I think it's starting to change right now, but it's really important to be active on pursuing that. And it's a lot of work, and it's a lot of conversation, but I think it's really important to shift the focus of who has power in our industries, specifically thinking about food culture.
SC: How do you think people enjoy eating now? How has dining changed as an industry in the last decade or so?
AD: One big thing that I've noticed over the last 11 years, especially in fine dining, is that restaurants really consider the time of the guests more. Not to knock on these beautiful restaurants that don't do that, but maybe as a chef I always have this pang of fear about a tasting menu that might last five hours. I think restaurants like NOMA, that I really love, consider the guests more, where they can feed you 15 courses depending on how quickly you eat. Not that you're supposed to rush through it, but experience it like in an hour and a half, which I think is really cool.
This diversity of really thoughtful food that can be high-end being served in more casual settings is important. I think in terms of building restaurants or creating menus, certainly within my peers, people are thinking more about accessibility – so trying to find ways to get really great product that is sourced in a really specific ways, but then trying to find means of building a menu where you can have something high-end for a lower price. Often with food, a lot of products can be inaccessible.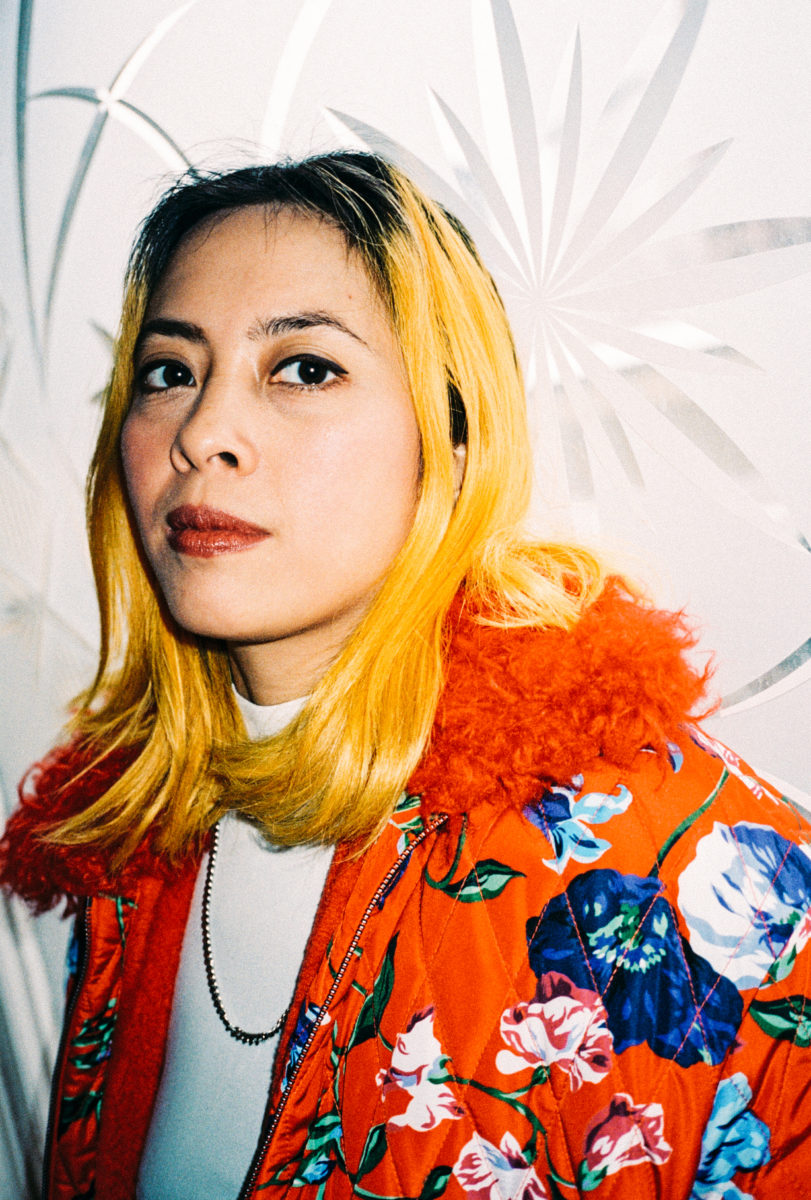 SC: What else makes an eating experience enjoyable other than the food?
AD: I'm really into design. And I think that creating a space that gives a dish the most context, depending on what the concept for a dinner or a menu is, is super important. There's a direct connection between what you're hearing and seeing and even who is sitting next to you with the plate of food that's in front of you at that moment. When I was building the newest version of Mission Chinese, it was really important to me to work with different artist and designers to make unique products for chairs, tables, and installations for the space. And it was fun because I realised the artists that I ended up coincidentally hiring for the large installations in our Asian-American restaurant were also Asian-American.
I think about that with any other event that I do, like now, that means thinking about, on every level, the experience for the diner. For example, I did a pop-up in Hokkaido. I met Ioanna Morelli who owns this great speakeasy, where there's a really beautiful rear window in the bar that looks into the snowy Hokkaido forest. She invited me to cook there because she built a really nice kitchen, just to have guest chefs every now and again. Our mutual friend who introduced us, Arielle Johnson, a doctorate in food chemistry, and a co-founder of restaurant NOMA's fermentation lab signed on to collaborate right away to make unique cocktails. Then when I saw images of the space, I knew that there was an option for something performative to be done. So I asked other friends to be involved: Boychild, an avant garde performance artist who specialises in body movement, vocalist Zsela to DJ and perform her original music, and another visual artist Wu Tsang to document. It was really something very special for the locals in the neighbourhood – a surreal and truly beautiful evening of talent.
SC: What do you wear to work?
AD: At the restaurant, because I had to make a uniform for my staff, I really like just a super clean all white look. I was into vintage Levi's in white or off-white, and I'd find cuts that were flattering and then get them tailored. And then I got really into just using painter work pants that had little pockets that I could put everything in. But now that I'm not at the restaurant, I kind of wear whatever, but I keep it really casual. So often I'm just wearing a favourite band t-shirt.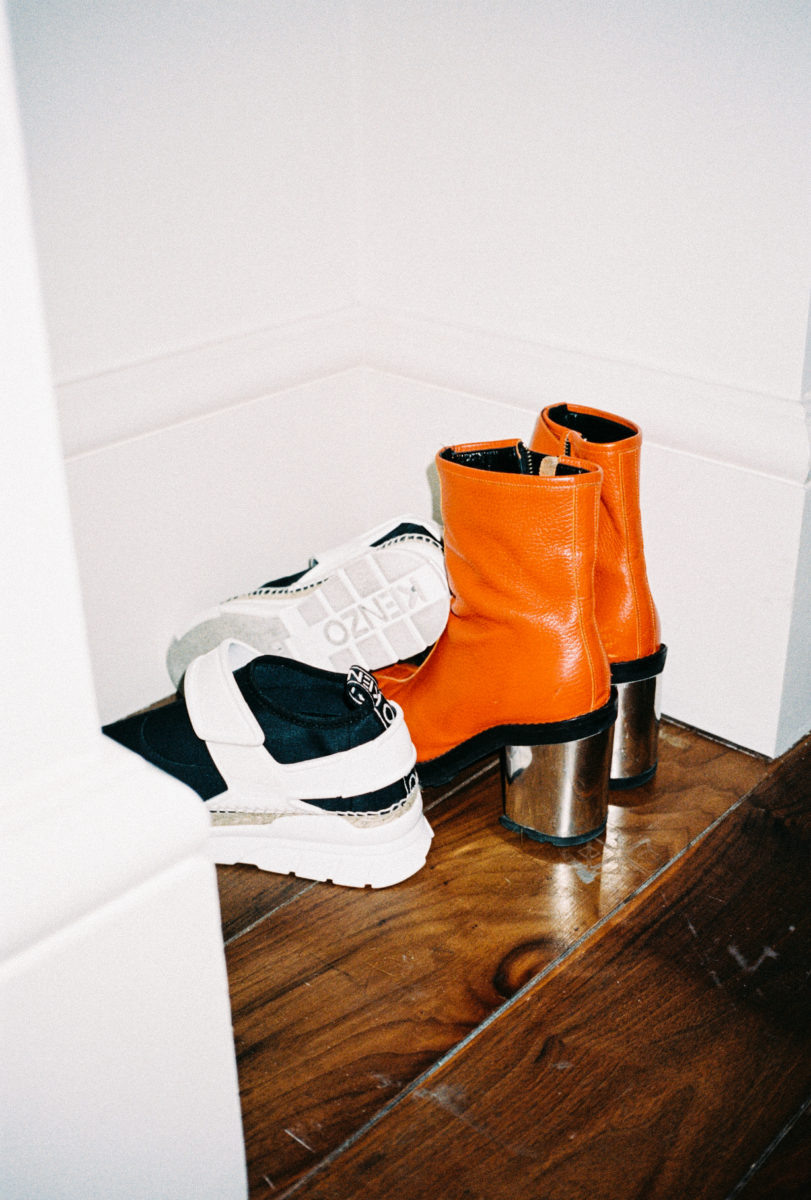 SC: Favourite fashion designers?
AD: As far as designers go, always into the lines of my friends at Kenzo and Opening Ceremony. We're mutually inspirational to each other, so their work has been in my life a lot. I'm into Gauntlett Cheng based out of NYC. One of them is from Australia, and then one is from the United States, and they're two women that make this line together. I like a lot of old stuff that I search for on eBay. I'm really into looking up Yohji Yamamoto sunglasses from the 90s. I'll really take pride in finding a 90s nylon Prada bag for like $50. I'm into vintage Bernhard Willhelm, Jean Paul Gaultier, or Dior pieces by Galliano.
SC: Where are your favourite places to spend your time in New York?
AD: The Whitney is my favourite museum. I like to find little random spots that are kind of modest safe havens. A lot of the restaurants I like to go to are older restaurants, like this old Japanese sushi restaurant called Hasaki. Or like this handmade pasta place that's in the West Village called Bar Pitti. My friend told me about this old piano bar that's very Broadway, it's not really my vibe, but I like to bring people there because it's somewhere no one would expect me at. I like to hangout at cheesy rooftop bars because then you get a cool view, but it's not like I'm going for some elaborate cocktail.
SC: Do you have places in London you particularly like?
AD: I'm very unfamiliar with London. I cooked out of Lyle's one time. They asked me to go on this really intense hunting trip to Aberdeen in Scotland. I really want to check out Margot Henderson's cooking this time.
Interview by Keshav Anand | Photography by Lillie Eiger