A Guide To 1-54 Contemporary African Art Fair's 2020 Edition
With annual editions in London, New York and Marrakech, 1-54 is the leading international art fair dedicated to contemporary art from Africa and its diaspora. Drawing reference to the fifty-four countries that constitute the African continent, 1-54 is a dynamic platform that is engaged in contemporary dialogue and exchange. Initiated by Touria El Glaoui in 2013, October 2020 will mark its eighth consecutive edition at Somerset House, London. 1-54 has announced 36 exhibitors from 17 countries participating in a new blended online and offline model for the upcoming London fair taking place from 8-10 October 2020. All exhibitors will showcase work at 1-54 Online Powered by Christie's, with 29 exhibitors also bringing physical presentations to an intimate showing at Somerset House. As part of the Christie's partnership, there will also be a curated pop-up exhibition of works from all the Somerset House exhibitors on display at the auction house's Duke Street Gallery.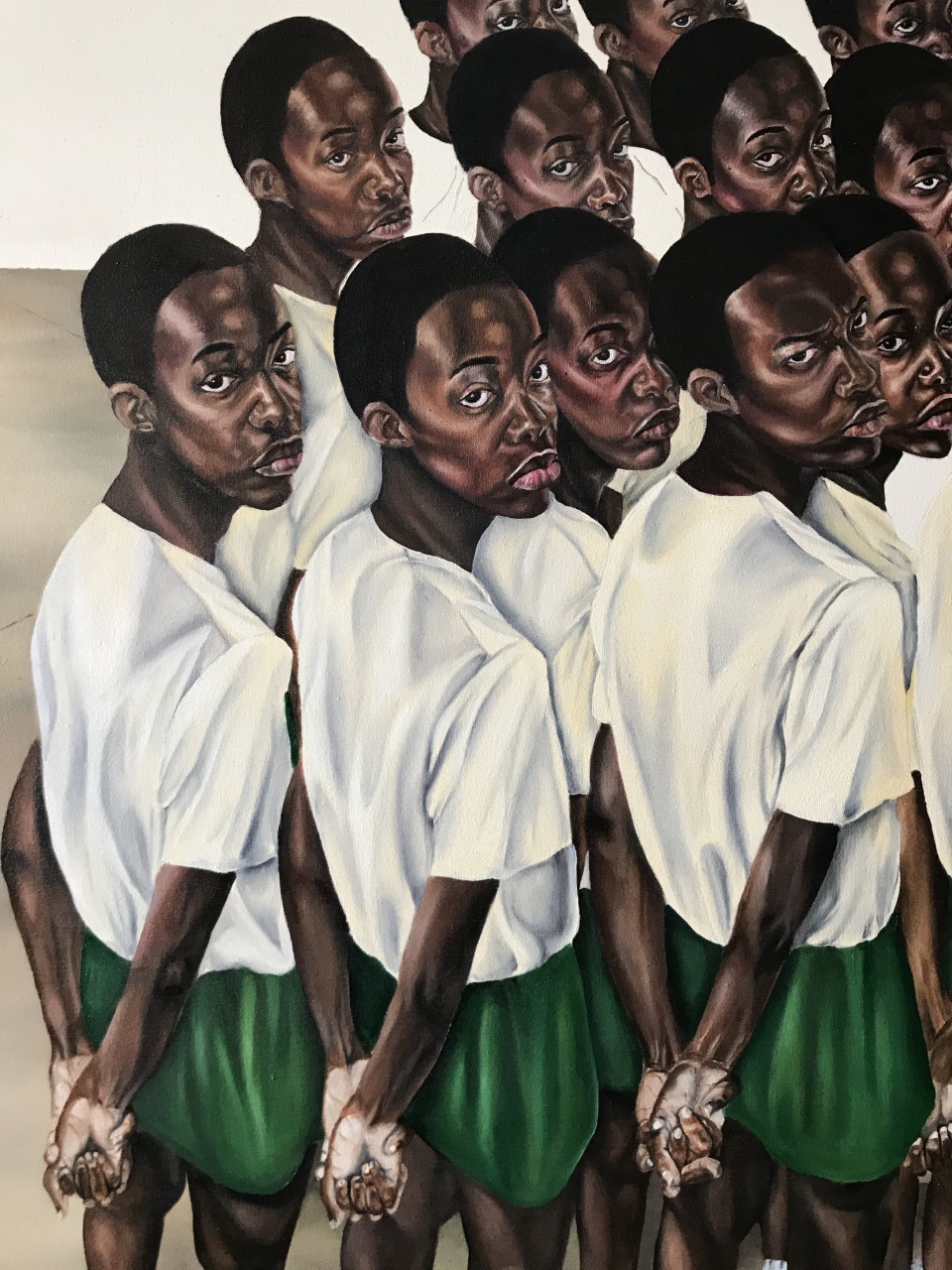 Founding Director of 1-54, Touria El Glaoui, commented: "Given the incredible challenges and uncertainty posed by the global COVID-19 pandemic, we are delighted to have been able to find a way to welcome visitors back to our spiritual home at Somerset House in London this October whilst also amplifying our online presence in partnership with Christie's to ensure that art lovers from all over the world will be able to join us too. Having organised fourteen fairs across three continents in the past eight years, this has certainly been the most demanding planning process yet."
1-54 London 2020 will showcase the work of more than 110 emerging and established artists from Africa and its diaspora, working in a wide variety of mediums and from a range of geographical backgrounds. Among the solo exhibitions to look forward to are DuduBloom More presented by Berman Contemporary, Anya Paintsil courtesy Ed Cross Fine Art, and Ekene Maduka hosted by Polartics. The eighth edition of 1-54 London will once again be accompanied by 1-54 Forum, the fair's extensive talks programme with international artists, curators, art historians and cultural producers.
This year, 1-54 Forum is curated by Julia Grosse and Yvette Mutumba and is titled "I felt like a Black guy from New York trapped in Peru." Taking place both at Somerset House and online over three afternoons, 1-54 Forum will be engaging with creative Afro-Latin American, Caribbean and African perspectives, asking questions such as: Why is it important to bring together and discuss shared histories and experiences as well as the differences? How can cultural production be generated around these issues? What impact has visibility, or rather invisibility, had on Afro-Latin American creatives and their work within their respective scenes?
The keynote talk on Thursday 8 October will be an online webinar entitled 'What is 'Latinx'?' by Aldeide Delgado looking at implications and opportunities of the new expression that emerged around the mid-twentieth century to describe Latin American migrant communities in the US. Due to social distancing there will be limited seat capacity for talks taking place on Saturday 10 October at Somerset House, which will be live streamed to 1-54's YouTube channel. Talks on Sunday 11 October will take place online through Zoom for which advance registration will be necessary.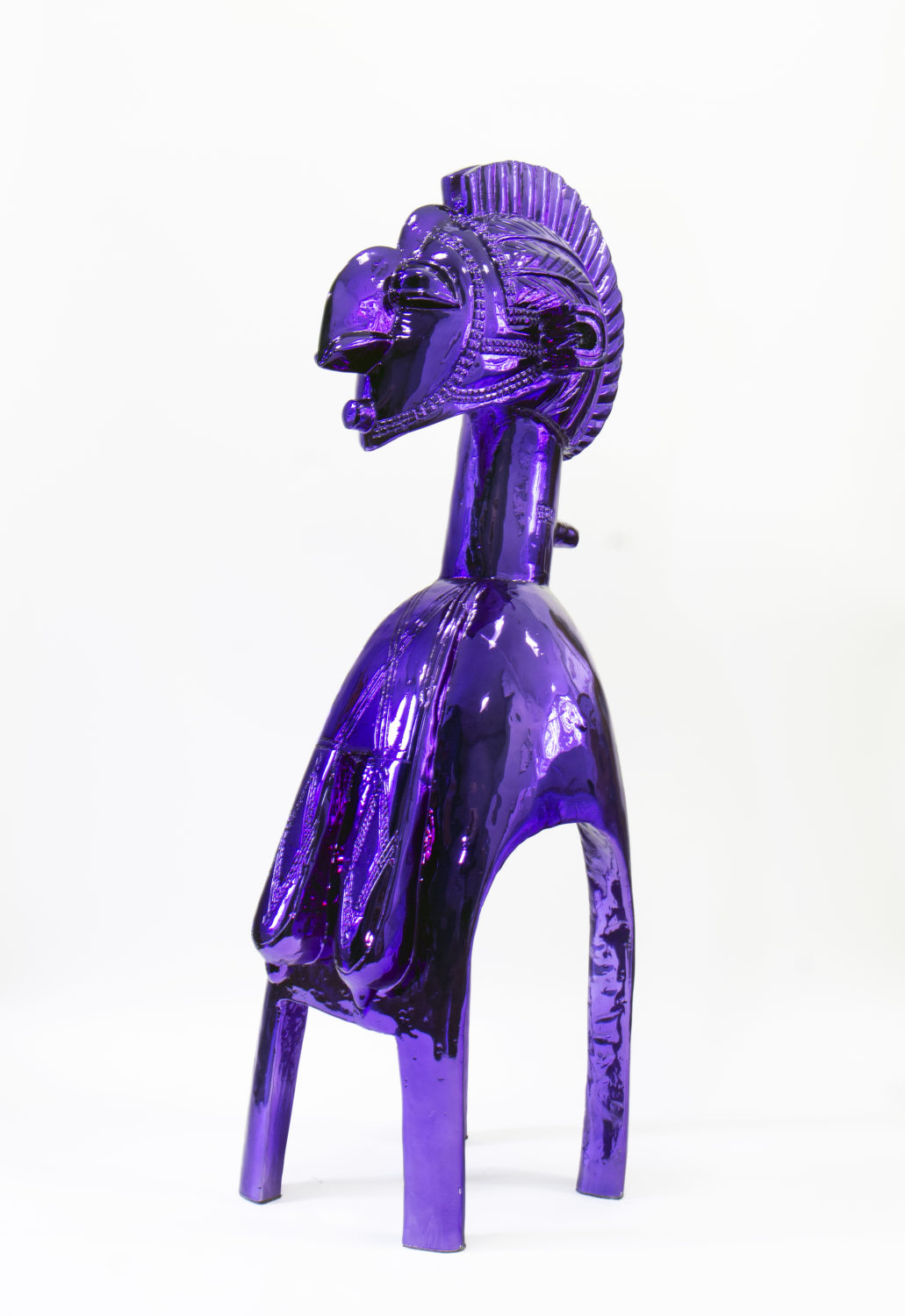 The fair, along with Somerset House, will also present the first major UK retrospective of works by the celebrated late French-Moroccan photographer, video artist and activist Leila Alaoui, which will debut during 1-54 and run through to January 2021. A series of photographic works created between 2008 and 2014 will be presented alongside Alaoui's final unfinished video work. Acclaimed for capturing and preserving the unseen stories of individuals and communities displaced by conflict and unrest, Alaoui offers an intimate portrait into the rich cultural identities and resilience of societies facing difficult and uncertain realities.



Feature image: Richard Mudariki, Passport Size Photo I, 2020. Courtesy the artist and Gallery Delta.