The Best Of 1-54 Contemporary African Art Fair's Inaugural Paris Edition
Launching today, Wednesday 20 January, and open until this Saturday, 1-54 Contemporary African Art Fair, the leading international art fair dedicated to contemporary art from Africa and the African diaspora, is holding its first ever edition in Paris at Christie's Avenue Matignon location, as well as online. Given the ongoing global pandemic, 1-54 is implementing, in collaboration with Christie's and in compliance with all national regulations, strict sanitary measures to ensure everyone's health and security, including a time-slot ticketing system. This special edition of the fair welcomes 20 international exhibitors hailing from cities across the world, spanning Marrakech, Abidjan, Paris, Dakar, Beijing, Turin, London, Luanda, Cape Town, Geneva, and more.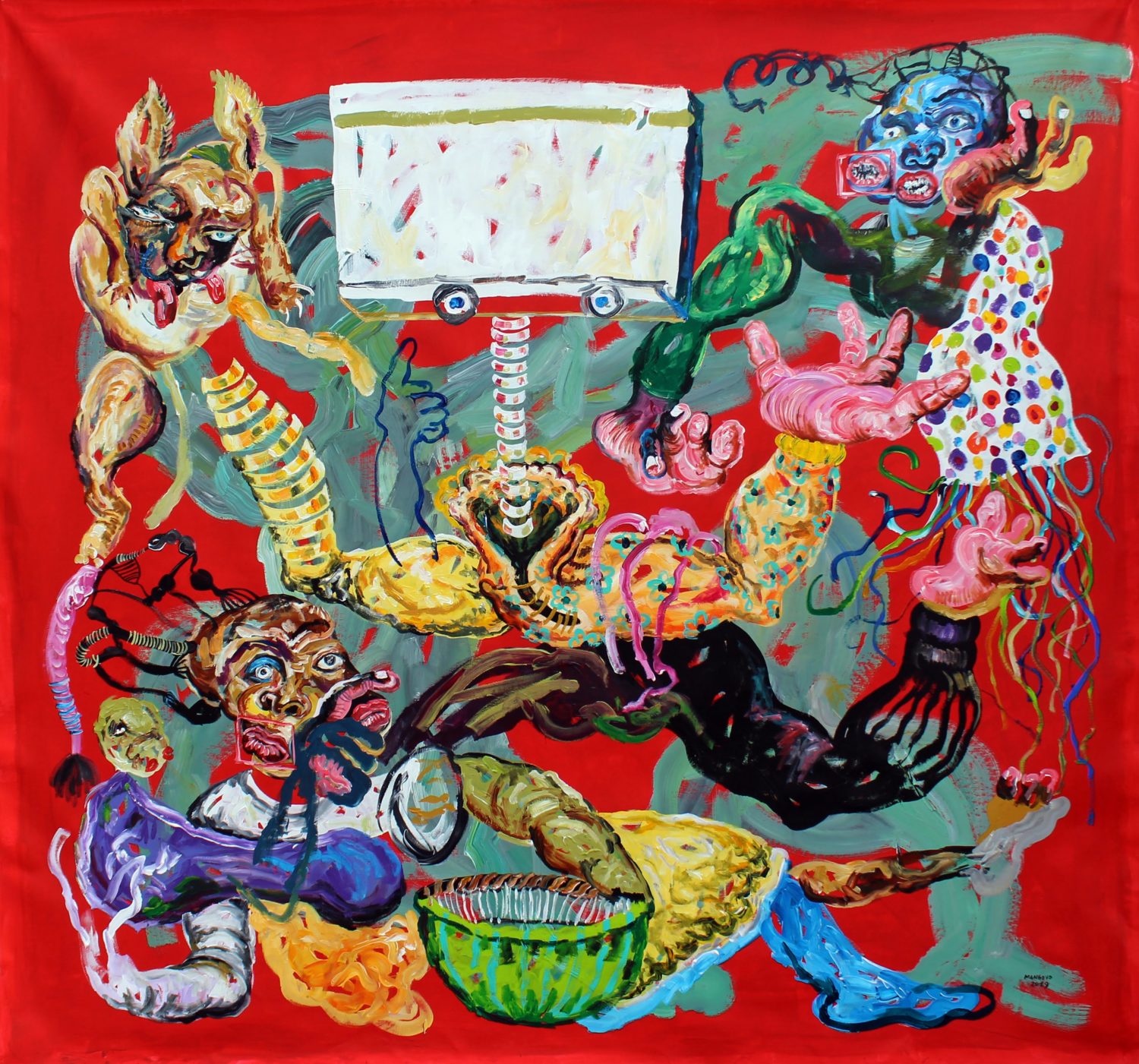 Touria El Glaoui, Founding Director of 1-54, explains: "Whilst we're sad not to be able to go ahead with the fourth edition of 1-54 Marrakech in February as hoped, we are incredibly excited to have the opportunity to be in Paris with our first-ever fair on French soil thanks to our dedicated partners Christie's. 1-54's vision has always been to promote vibrant and dynamic contemporary art from a diverse set of African perspectives and bring it to new audiences, and what better way of doing so than to launch an edition somewhere completely new. Thanks to the special Season of African Culture in France, 2021 is already set to be a great year for African art in the country so we are excited to be playing our part and look forward to welcoming our French friends to Christie's and many more from around the world to our online fair."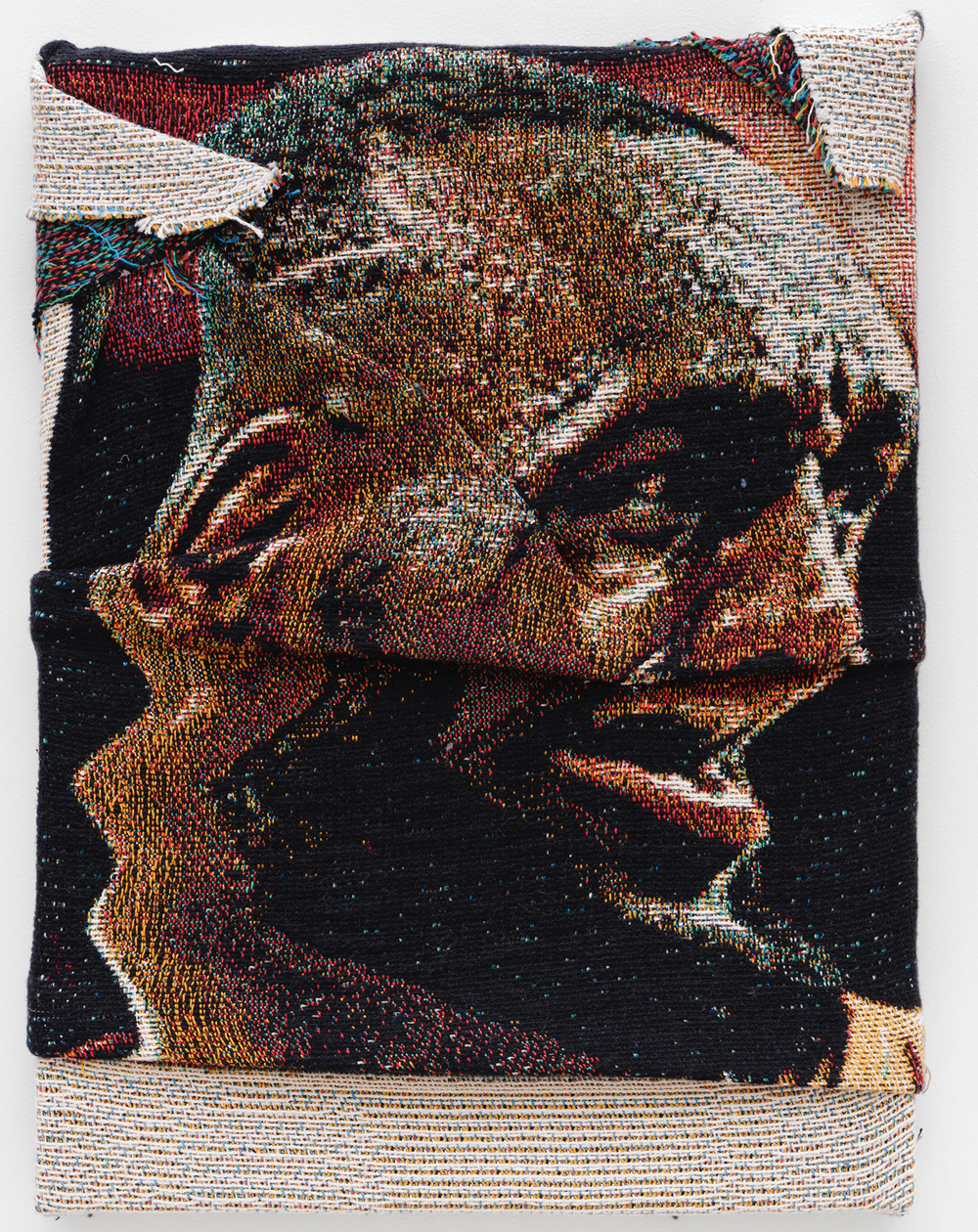 In the foyer at Christie's, 1-54 presents Aloalo, a new installation showcased by the non-profit organisation Azé, in collaboration with André Magnin and Emmanuel Perrotin. Originally erected to honour deceased relatives, aloalos are traditional sculptures which have been crafted by the Mahafaly from south Madagascar since the 18th century. This special project brings together work by Efiaimbelo, one of the first sculptors to have painted aloalos for decorative purposes. Each aloalo depicts a situation inspired by daily life, fairy tales or legends, the knowledge of which has been shared down by the clan since the teachings of his ancestor Soroboko.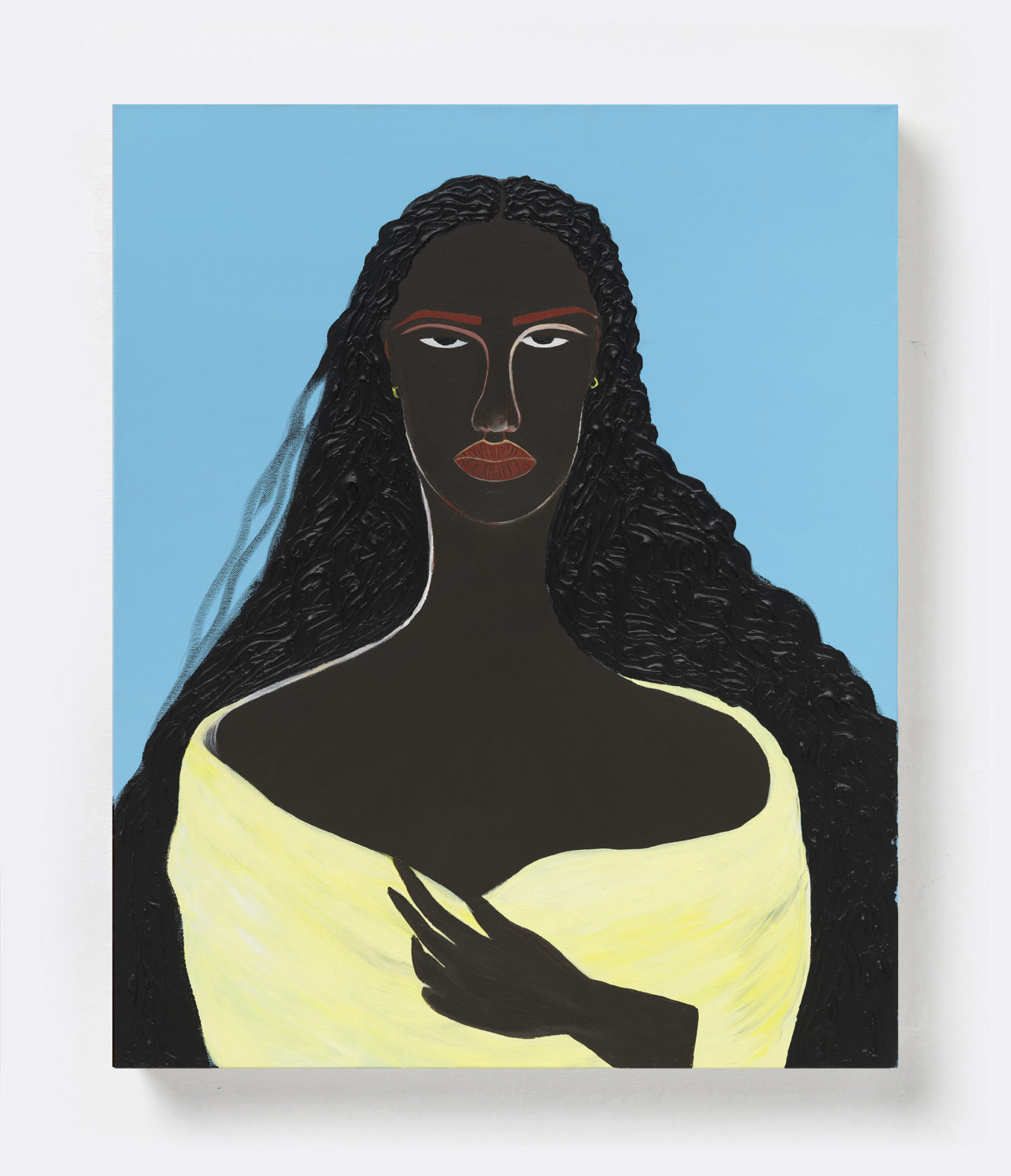 Elsewhere on show, Lagos-based gallery POLARTICS presents the works of recent Central Saint Martins graduate Bunmi Agusto. Agusto depicts surreal figures born from the metaphorical language of cultural theory, drawing from terms such as 'alien' and 'hybridity'. At the very core of her practice, Agusto questions what objects trigger her Nigerian cultural consciousness. In particular, she uses Sherry Turkle's theory of evocative objects as vessels anchoring personal histories and cultural identity. The artist combines the human body with elements she deems integral to this notion to create a mythology of fictional clans existing on a transcendental plane.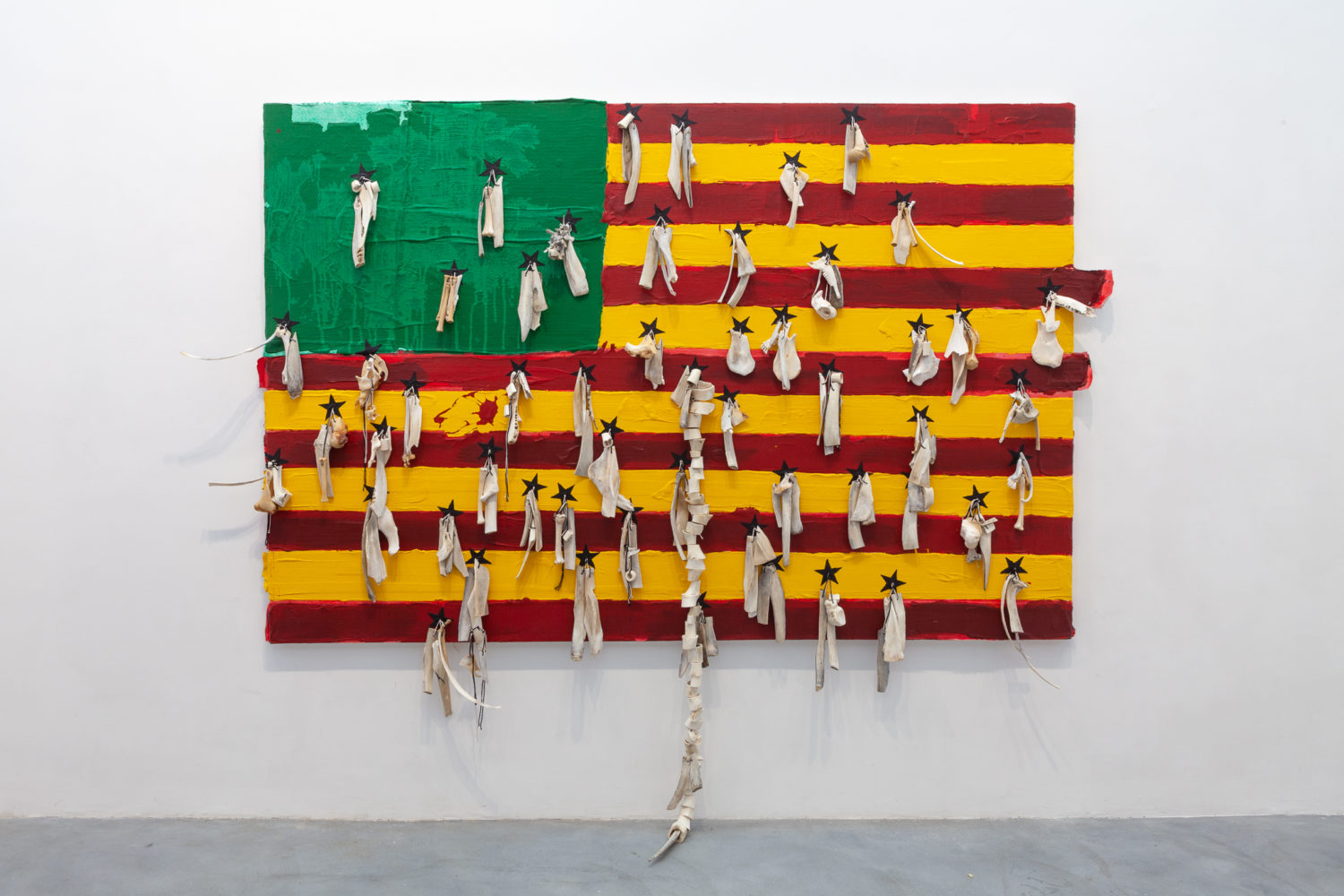 Cape Town's THK Gallery forefronts the practices of Jake Michael Singer, Manyatsa Monyamane, Nonzuzo Gxekwa, Lulama Wolf and Lerato Motaung, at this edition of 1–54. Unpacking difficult themes, Monyamane's photography often brings attention to stories overlooked by the mainstream media. The artist is inspired and influenced by literature, theatre, and their everyday surroundings. Wolf's work is at the intersection of neo-expression and modern art movements from across the continent whilst interrogating pre-colonial African experiences through the contemporary mind by using smearing, scraped and deep pigment techniques used in vernacular architecture. Inspired by Mmakgabo Helen Sebidi and Ernest Mancoba, she explores the human condition in extremely imaginative ways, creating hyper visualised characters.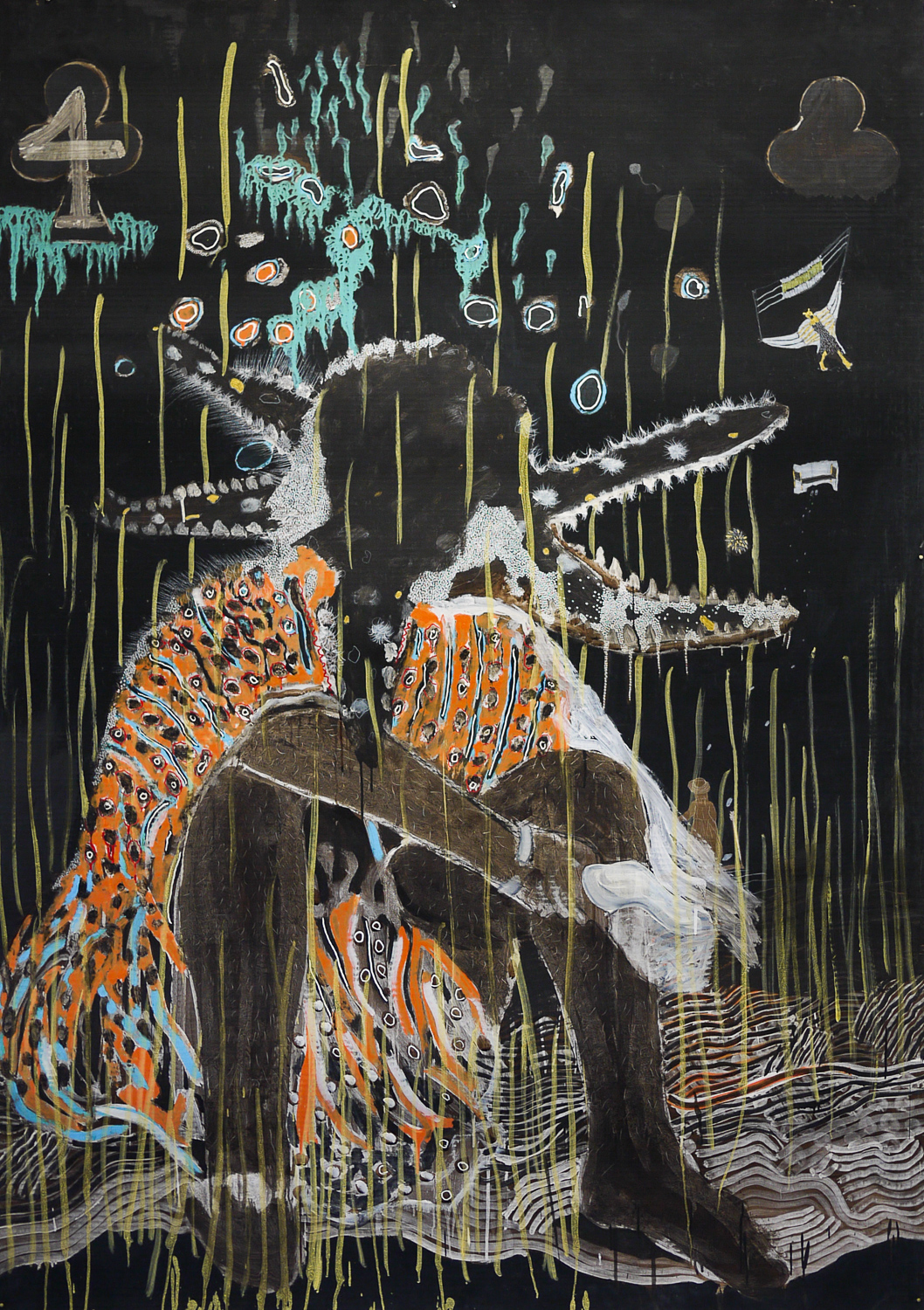 Other highlights include Ivory Coast-based Galerie Cécile Fakhoury's exhibition, featuring works by Cheikh Ndiaye, François-Xavier Gbré, Jems Koko Bi, Ouattara Watts and Roméo Mivekannin. Rooted in their respective identities and stories, the artists represented by the gallery distinguish themselves through the use of a language that abolishes barriers and rejects geographical stigmatisation. In touch with time and geography, Gbré's work explores architecture as a witness of memory and social changes. From colonial vestiges to landscapes redefined by current events, he explores territories and revisits histories and their making. Through vibrant colours, dynamic shapes, and hypnotic signs and symbols, Watts merges found objects, photographs, and raw materials, conjuring imaginary worlds, both urban and ancestral, to contemplate the metaphysical relationships between beings.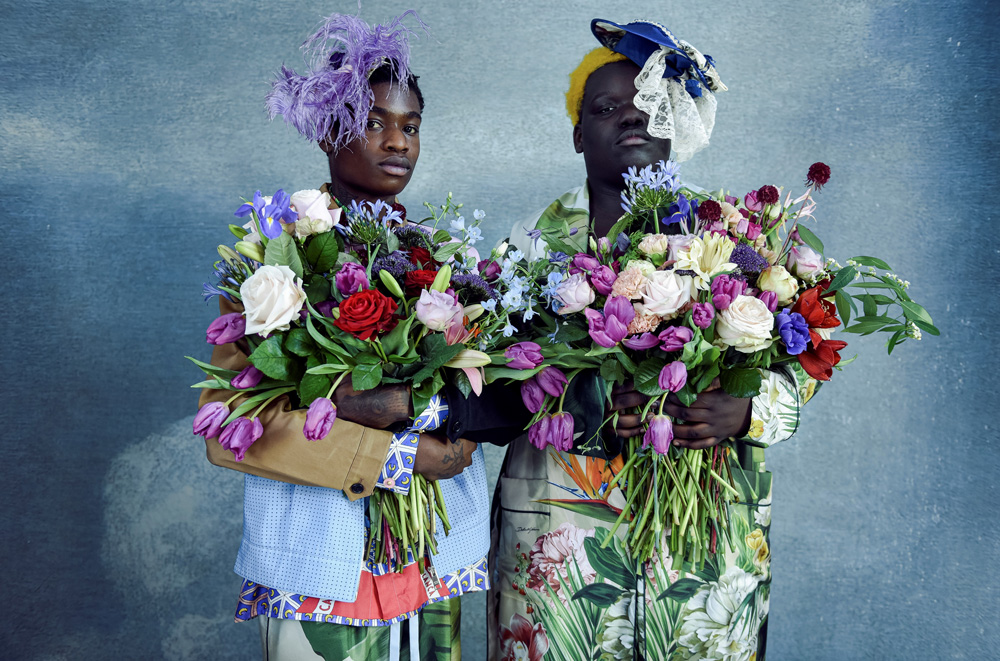 Alongside the galleries' presentations discoverable online, delve into 1–54 Forum, the fair's multi-disciplinary programme of talks, screenings, performances, workshops and readings. Entitled Crafting wor[l]ds: for a vernacular economy of art and curated for the first time by LE 18, the talks will explore some of the many ways in which artistic, curatorial, and mediation movements are not only navigating through, but also engaged with the deep material and epistemic fractures produced and reproduced by capitalism, modernity, and (neo)colonialism over the past centuries. While questioning the very role that the artist can play in a world in crisis, 1-54 Forum will look in particular at the ways in which new ecologies of cultural practices are emerging, drawing from vernacular principles and circular dynamics. The all-digital programme will take place over the evenings of the fair, and then throughout the month of February.



Feature image: Souleimane Barry, Mal chaussé, 2020. Courtesy Galerie Anne de Villepoix