The Cemetery Caretaker Who Transformed His Home Into An Immersive Work Of Art
In 1929 a graveyard attendant by the name of Raymond Isidore acquired a small plot of land outside the city of Chartres, France, to construct a home for his family. Following a stroll in 1938, when a glistening piece of broken crockery caught his attention, Isidore became fascinated by the material, going on to devote the best part of his remaining life to the creation of one of the world's most unique works of outsider art. With no formal plans or training in the arts, over three decades Isidore meticulously transformed the modest property, adorning virtually every surface of his home with impressive mosaics. This ambitious creation, dubbed La Maison Picassiette, captures the uninhibited imagination and expression of the untrained artist.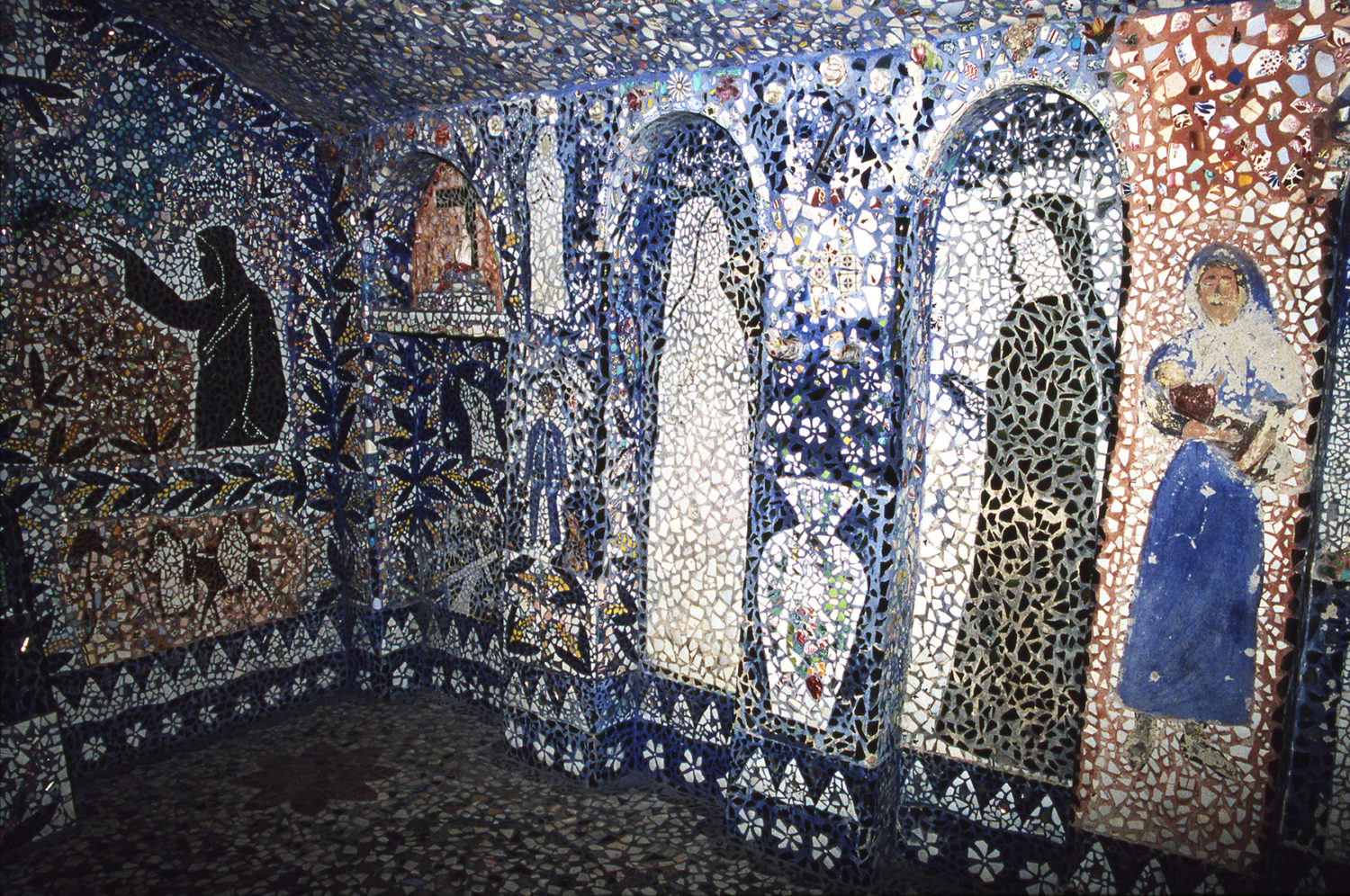 From a humble background, Isidore was born in Chartres in 1900, and as a young man found work as the caretaker of a local cemetery. He led a largely quiet and provincial life, and following his purchase of the plot of land in Chartres, Isidore built what began as a simple cottage. It was this cottage that was transformed into his masterwork, which still stands today. The self-taught artist first set to work on the interior walls of his home, adorning them with elaborate patterns featuring various birds, verdant foliage and colourful blooms, all created from carefully arranged shattered ceramics. When areas weren't mosaicked, Isidore turned to paint, decorating every surface with great enthusiasm.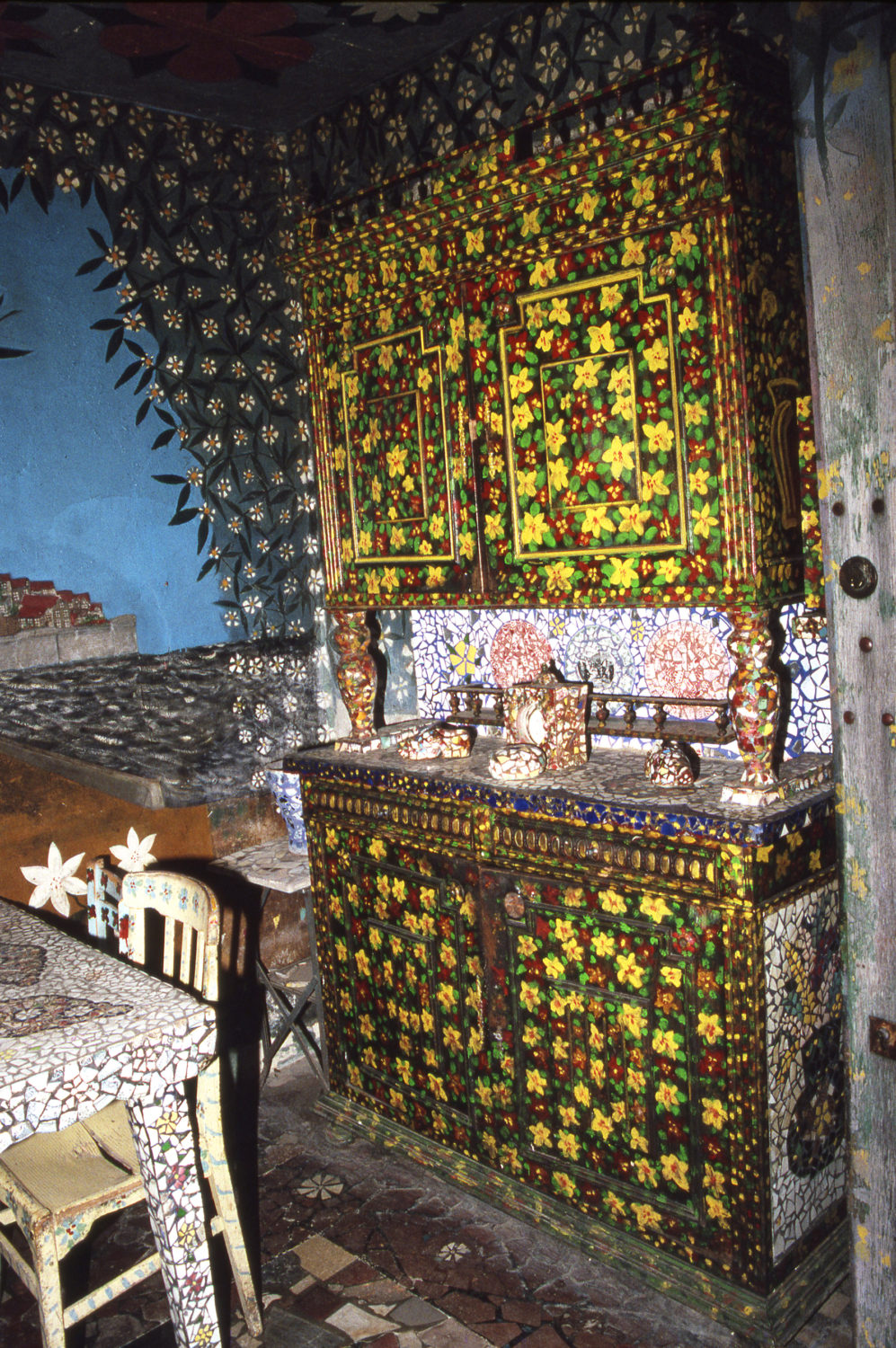 Among the standout frescos painted by the artist is a trompe l'oeil window; looking into a sumptuous paradise, the painting depicts an island upon which sits a grand palace, encircled by serene water and a flurry of small birds in the air. Once Isidore had satisfactorily decorated his home's walls, he moved onto the ceilings, floors, and furniture, from the kitchen table and bed, to chairs and even a sewing machine. Every corner and object, however large or small, became encased in ceramic and glass collage or was painted with colourful patterns depicting all aspects of nature, everyday life, and biblical scenes. It was at this point that the artist commenced work on the building's exterior.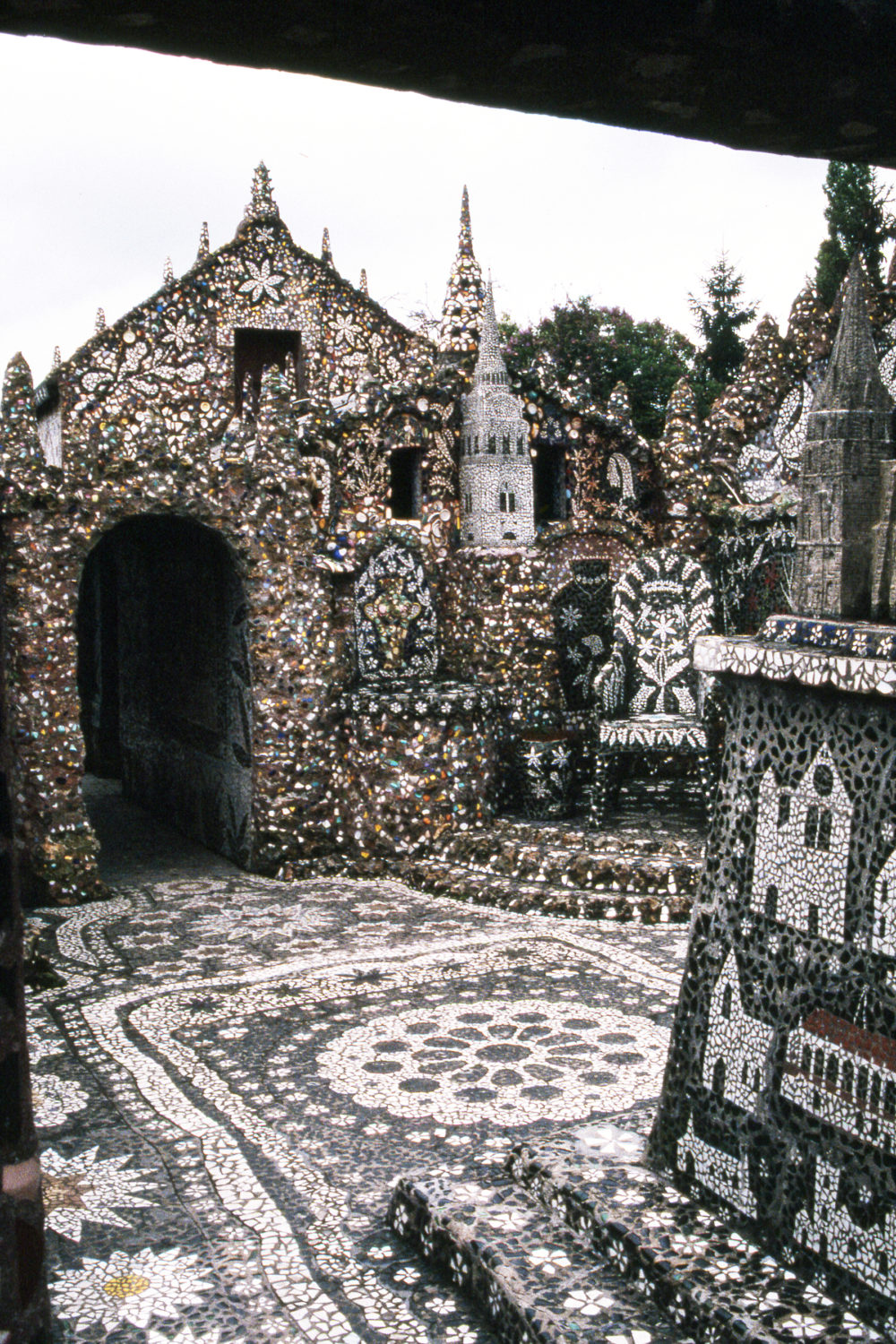 Isidore became jokingly known by the local townspeople as Picassiette, a term which is derived from the joining of the French words, "pique," meaning "steal," and "assiette," which translates to "plate." This nickname didn't hinder the artist and he continued to vigorously work on his creation. As the ever-expanding mosaics spread across the property's facade, cynicism from neighbours soon became amazement. The cottage's exterior featured detailedly crafted ships, elegant swans, insects, erupting florals, and a beautifully depicted image of the Chartres Cathedral, all rendered in a rainbow of smashed pottery. Over almost thirty years, Isidore amassed some fifteen tons of broken crockery to create his inimitable home.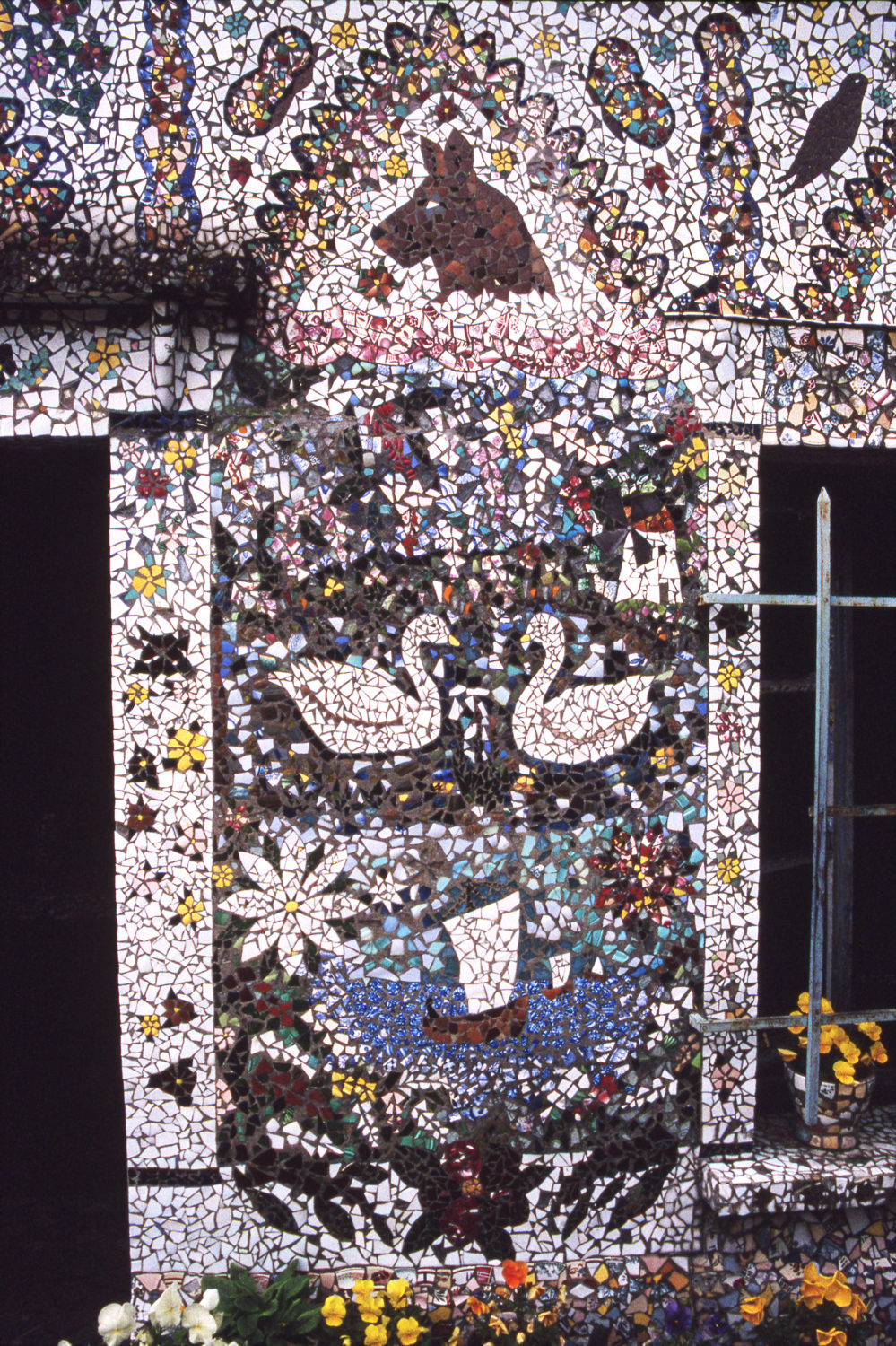 Nodding to his profession as a graveyard sweeper, Isidore build a "Sweeper's Throne" in the garden, naturally covered in ceramic fragments. Over the years, the home, which had long been a local curiosity, gained widespread interest and visitors began to travel to see Isidore's work from across the country, and even the world. In 1954, Pablo Picasso famously visited the house. When there was finally nothing left to adorn, Isidore determined the work was complete in 1962, and only two years later, at the age of 64, the artist passed away. His widowed wife continued to inhabit the home until 1979, following which the city of Chartres took over the property, giving La Maison de Picassiette Monument Historique status in 1983, operating the fascinating work of immersive art as a public museum today.



Feature image: La Maison Picassiette (via Pinterest)