APOC Store Founders Jules Volleberg & Ying Suen Share The Compelling Work Of 6 Emerging Makers
Established last year by co-founders Jules Volleberg and Ying Suen, APOC Store is a curated fashion and art marketplace, celebrating a new generation of conscious artists and designers. Operating as a platform for creatives to present their work, there are no wholesale buys, no order minimums and no delivery windows. Instead, Volleberg and Suen work collaboratively with the designers they champion, taking commissions on sales while ensuring that the majority of each purchase goes back to the makers. Among the roster presently offering their wares on the platform include knitwear duo Kepler, Novembre creative director and jewellery designer Florence Tétier, and eyewear label TD Kent. To mark the launch of a number of new APOC Store collaborations, founders Volleberg and Suen share with Something Curated the work of six burgeoning creatives to discover on the platform.



Garbage Core
"I have been following Garbage Core for some time so was really excited to have her join the APOC family. Everything is upcycled from street markets, second hand shops and even wardrobes of friends and family. I mean this in the best way but it is so beautifully ugly. I love it," Suen tells SC.



SCHENK-MISCHKE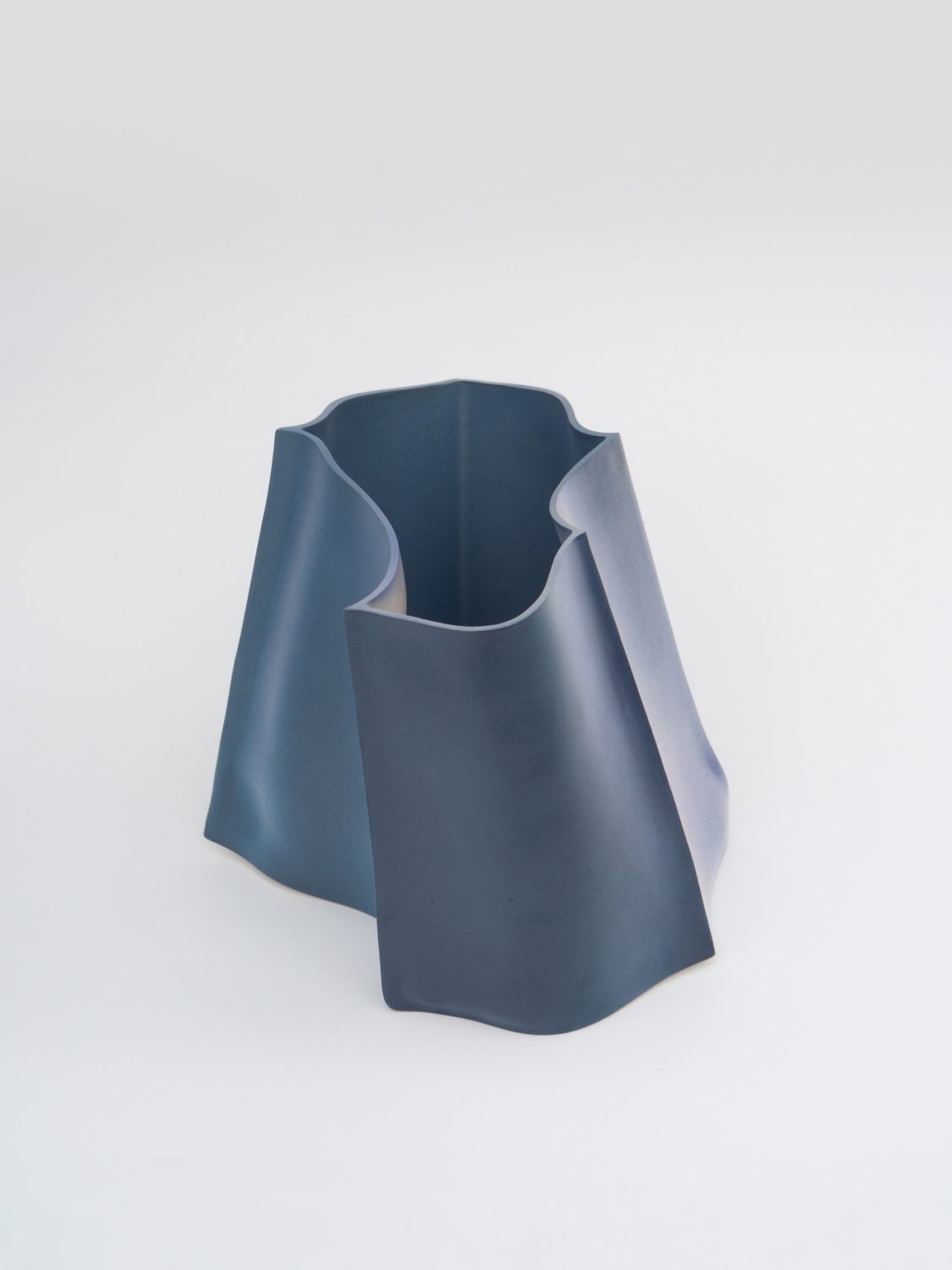 "Since discovering Philipp's vases I have wanted one. As part of his process, after taking the cases out of their mould, he places them on a body vibration plate. This is what creates their distorted forms," Volleberg explains.



Rubén Gutiérrez-Martin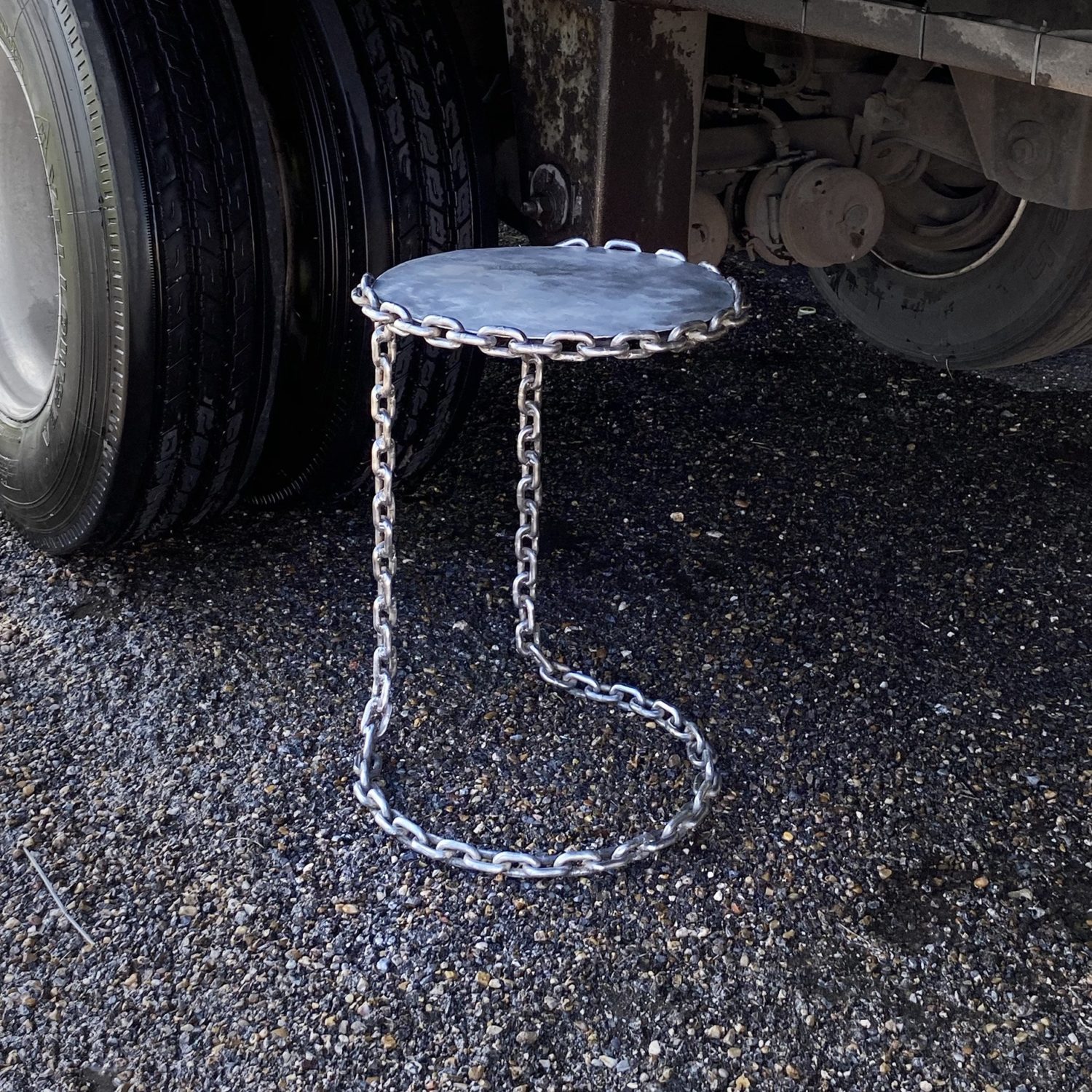 Suen tells, "I came across Rubén as he's part of a really amazing community in NYC with the likes of a young brand I love called Barragan. He hasn't got much out there at the moment but I look forward to seeing where he goes. There is an energy to his presence that comes out in his work. It's raw and unapologetic."



Krystal Paniagua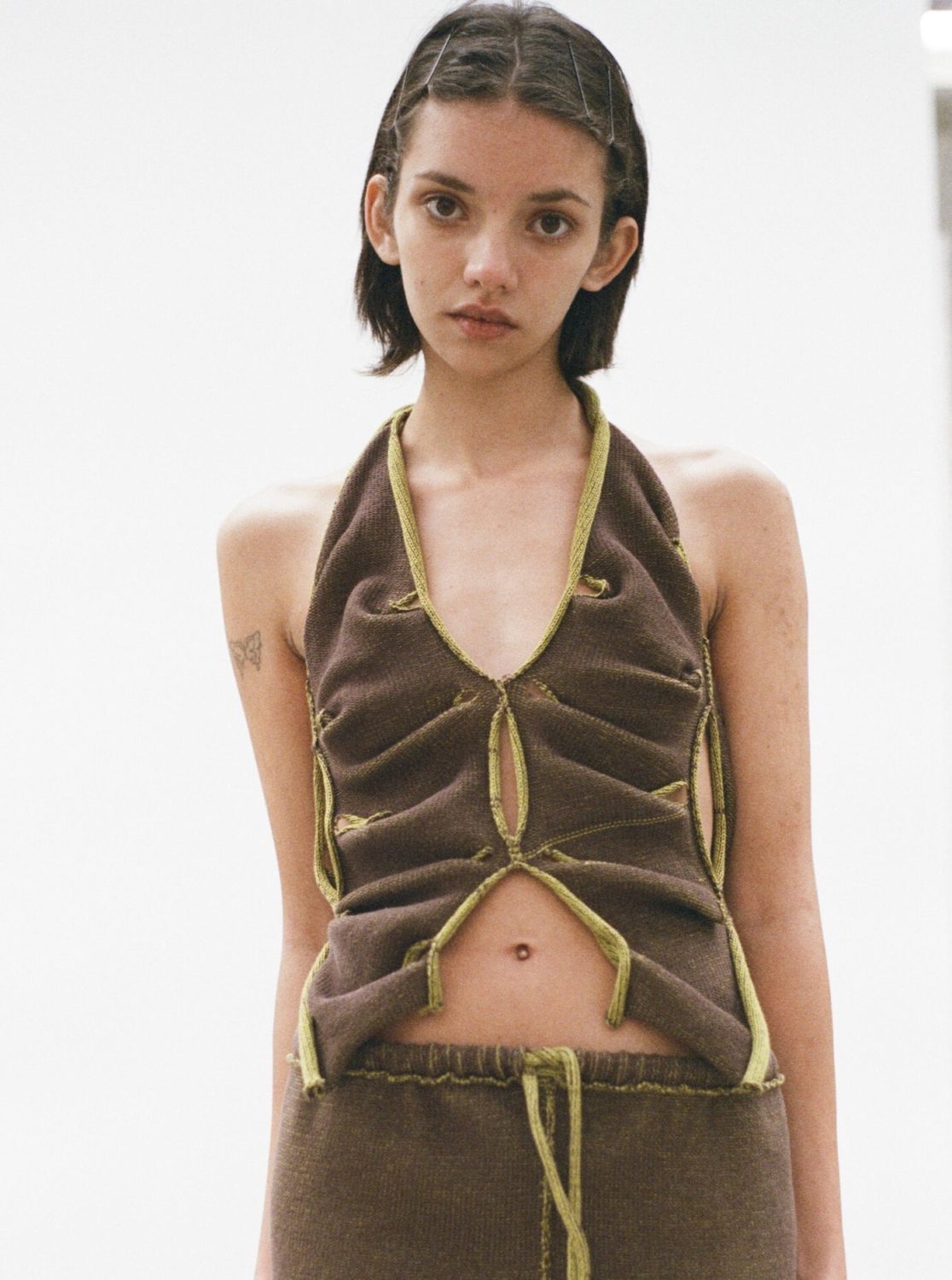 Volleberg notes, "All of Krystal's knitwear comes in "one size fits most" and can be worn in different ways. Most items are adjustable and reversible, allowing for the customer to interpret them in their own way."



Sunni Sunni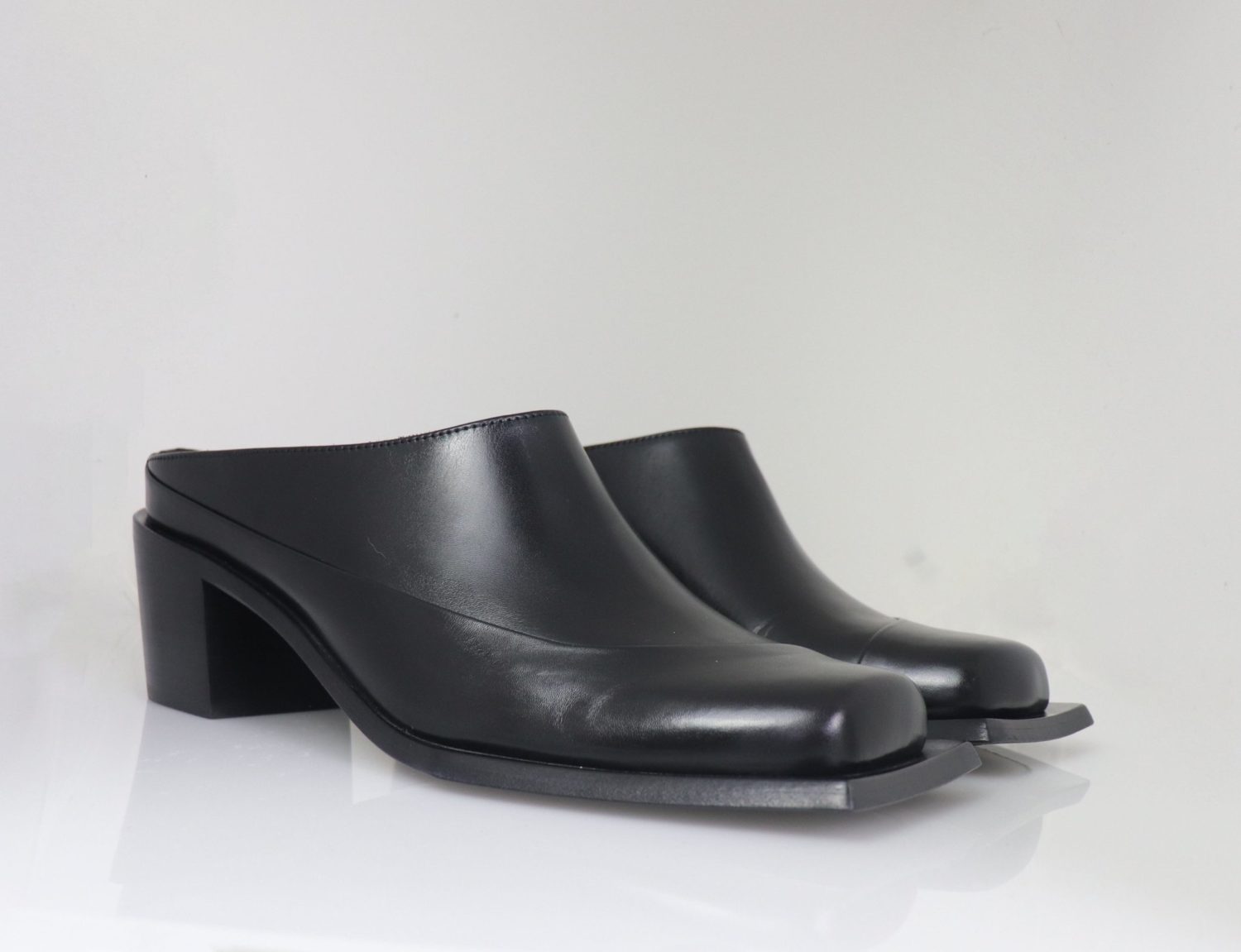 "Sunni is a self-taught shoe designer based in Brooklyn, New York. His Reece Toe Square boots are the perfect boots, but unfortunately he doesn't make it in my size. It's classic, but not boring or generic," says Suen.



Sung Ju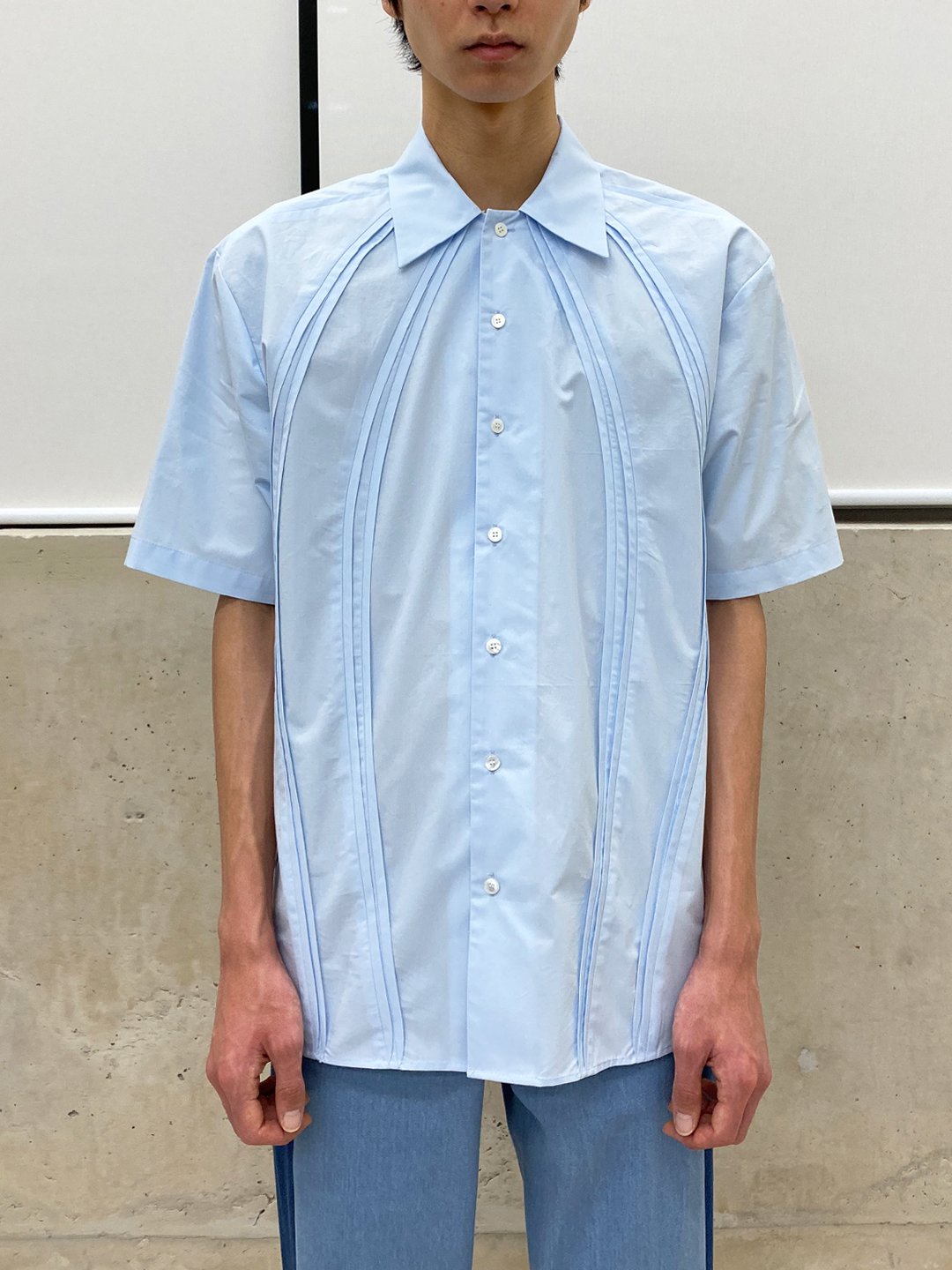 "Sung Ju instantly impressed with the unexpected details incorporated in his designs. My two favourite items are his ruched Broken Chamwoe shirt, which is inspired by the silhouette of a Korean melon and his ChamCham Jeans, which feature kneepads both on the front and back," says Volleberg.



Feature image courtesy Garbage Core / APOC Store