Interview: Azerbaijani Designer Fidan Novruzova On Retrofuturism & The Beauty Of Aging
Raised in Moldova, Azerbaijani womenswear designer Fidan Novruzova launched her eponymous label back in October 2020, shortly after graduating from Central Saint Martins' BA Fashion Design and Marketing programme. Following the presentation of her graduate collection, the burgeoning designer promptly received a wave of interest in her work, garnering particular attention for her distinctive footwear – chunky, creased-toe boots and mules in rich ombré colourways – that quickly appeared all over Instagram and soon after on the feet of copious eminent artists and celebrities. Novruzova's cerebral garments are quietly imbued with manifold layers of symbolism, exploring the notion of modern nostalgia while nodding to her heritage. The designer has returned to Moldova to build her brand and is presently working hard on her next offering for Spring/Summer 2022. To learn more about her work and what she has planned next, Something Curated spoke with Novruzova.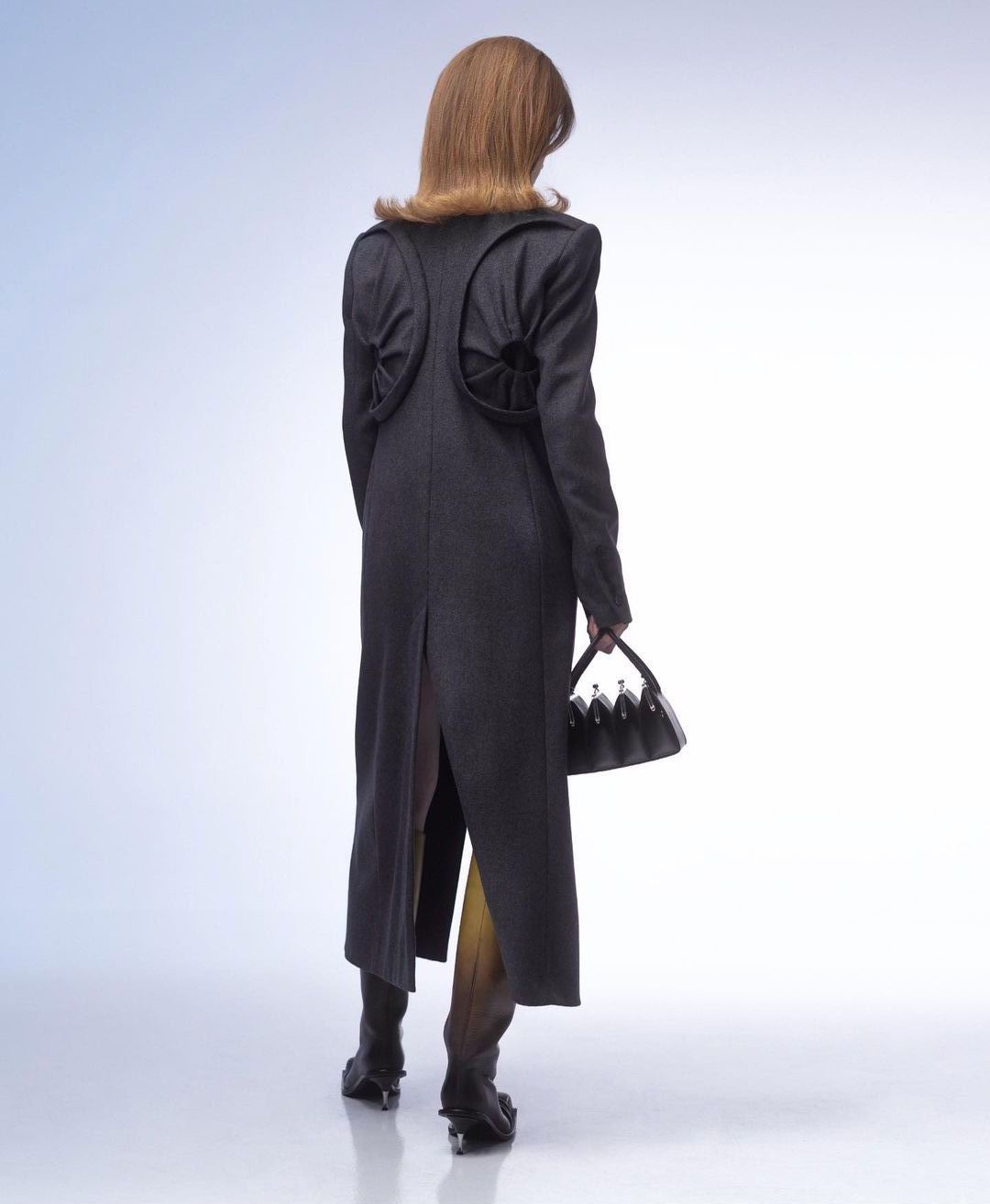 Something Curated: Can you give us some insight into your background; how did you first become interested in fashion design?
Fidan Novruzova: When I was 17 I had a chance to do four different five-day long workshops in various fashion related fields, where I was introduced very briefly into each of them, and fashion design seemed like the most challenging one to me personally – it fascinated me the most. At that time, I didn't know how to draw – I had no sewing, collaging or proper researching skills, I barely knew anything about fashion history and haven't held a pencil in my hands since I was 12. It was definitely a big decision to take considering… well everything! Nevertheless I was very determined to make it happen, stayed up till late everyday working on my portfolio and improving my skillset, even skipped classes at school. I also had a friend of mine, who was a Central Saint Martins student back then, guiding me throughout the process. Later I got into the CSM foundation course and that's where my journey really started.
SC: How would you describe the ethos of your label, Fidan Novruzova?
FN: My label is a direct representation of my experiences and everything that I love. It's an organic mix of elements from my cultural backgrounds – me being Azerbaijani raised in Moldova and by my love for retrofuturistic elements and subtle symbolism.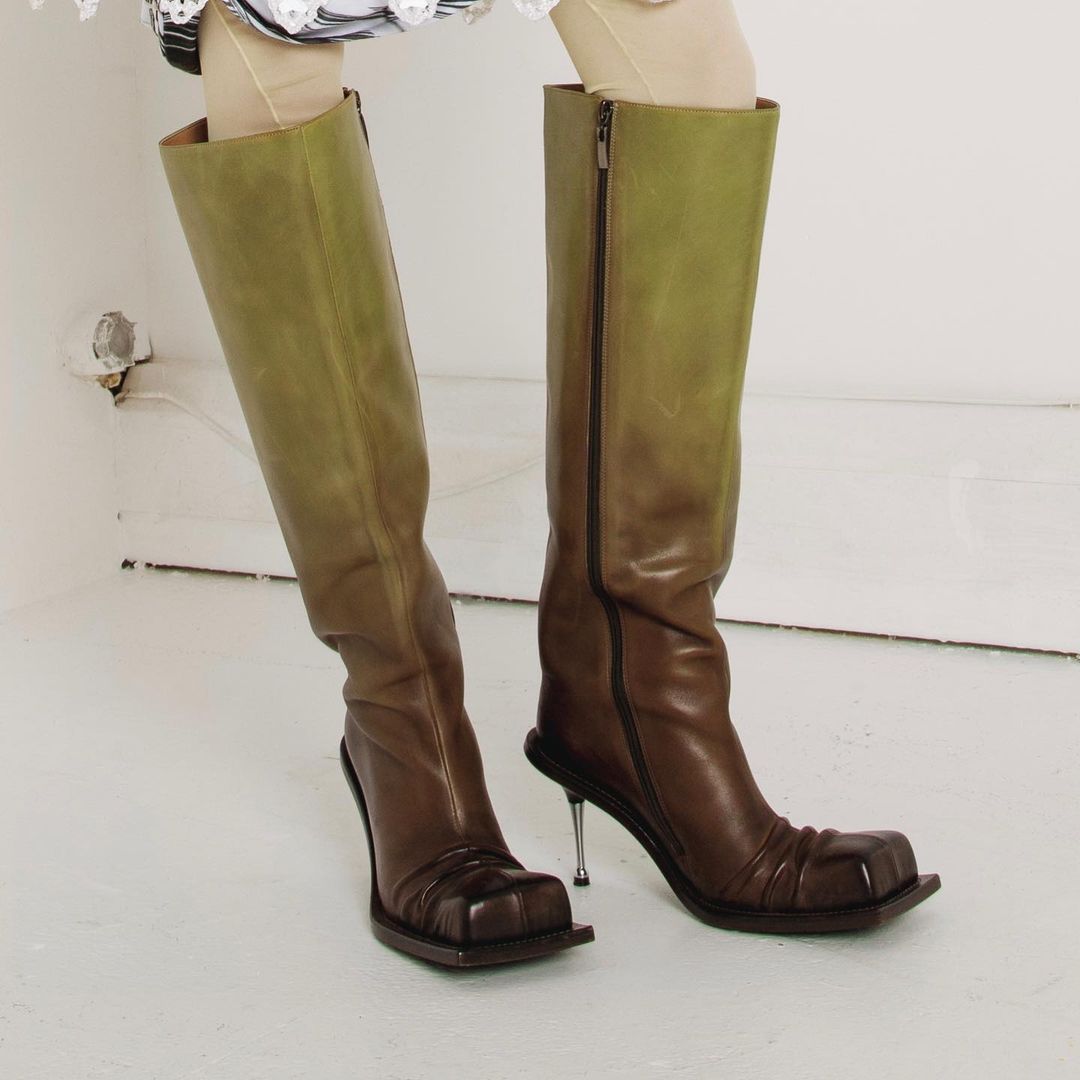 SC: Your shoes have been a standout all over the internet this year — could you tell us what inspired their unique form?
FN: They are inspired by the old ways of wearing shoes. Back in the days, shoes were made to last, where after they would get worn out, the pair would be mended, rather than thrown away, and later passed onto the next generation. The creases are a quite literal interpretation of the beauty of ageing. The square-toe was on ode to late 70's- early 80's footwear and the ombré is my modern interpretation of the classic shoe patina. It still feels surreal seeing the shoes worn by people all around the world and stocked in some of my favourite stores, considering they were a part of my graduate collection and I'm endlessly grateful for all the support I've got.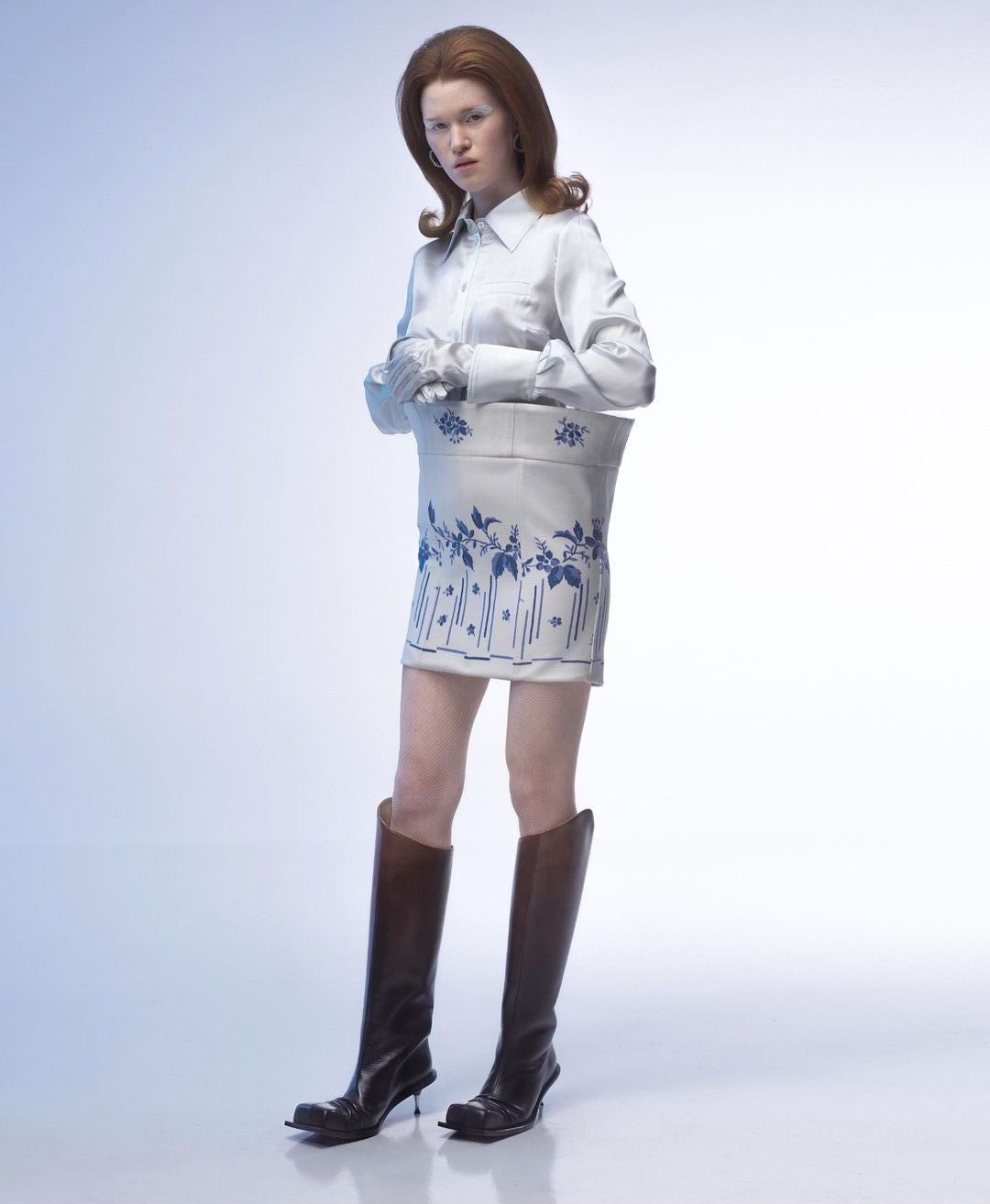 SC: What are you working on at present, and how has the pandemic affected your way of operating?
FN: I am currently finishing the production cycle for AW21 and working on the SS22 collection, which I'm beyond excited to present at the end of September. I've also started working on a special project with my wonderful collaborator Katja Bruhin, and am looking forward to sharing more details closer to the launch date. I think the fact that I started my brand in the midst of the pandemic also means that in a way I have nothing to compare it with. There were definitely some inconveniences that affected the process, mostly related to traveling, but the majority of the pandemic related disruptions were taken as a matter of course, since this is the only way of operating as a brand that I know so far.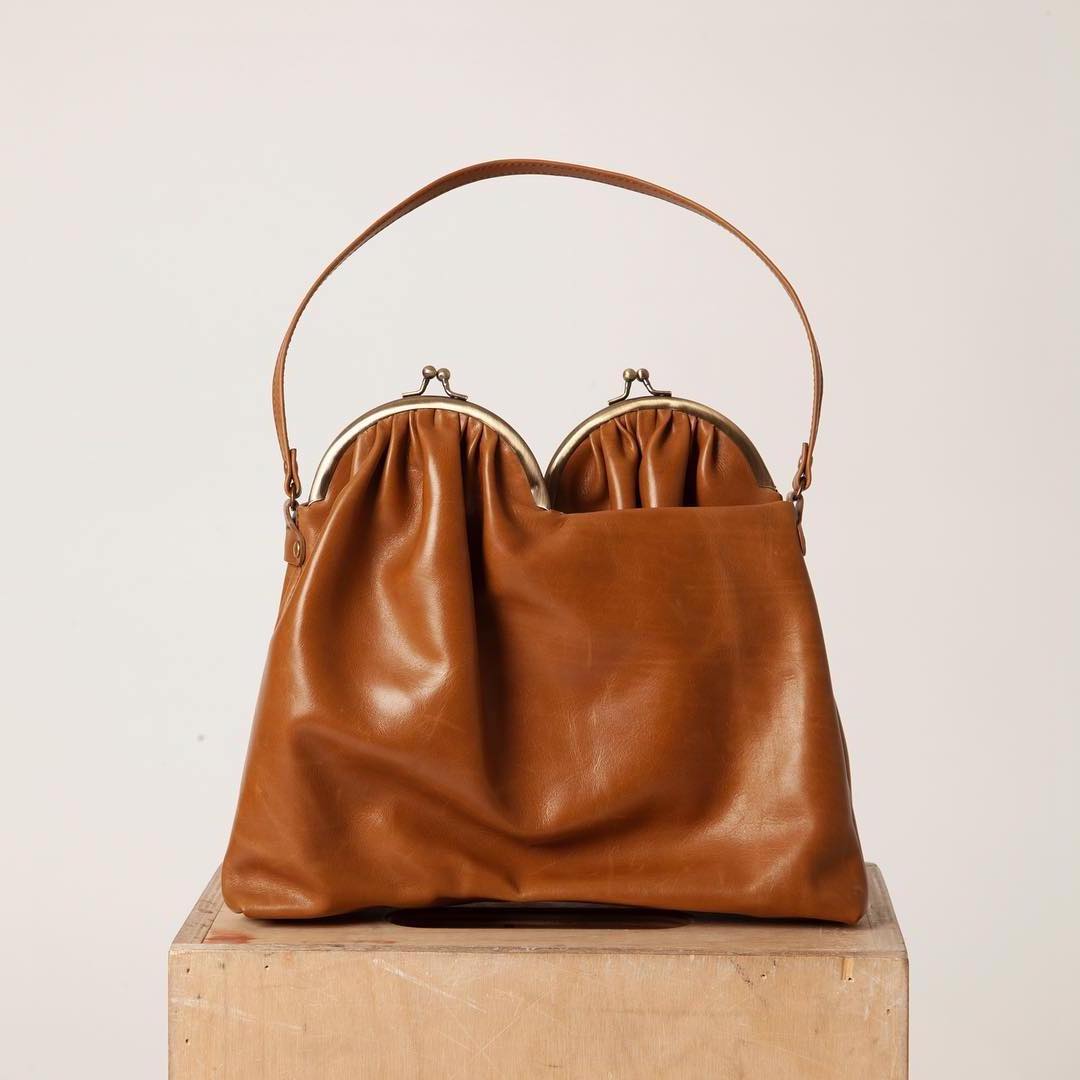 SC: Are there any materials or processes that you are particularly enjoying exploring currently; and what do you want to learn more about?
FN: For SS22 I'm very excited to explore the world of knitwear further and incorporate unexpected silhouettes and symbolism into the knitted pieces alongside gaining more technical knowledge and experience in the area. I'd also love to travel around the countryside in both Azerbaijan and Moldova where I can connect with the local artisans and learn more about various garment and textile making techniques that have been preserved for years and learn more in depth about my own culture and the craftsmanship surrounding it.



Feature image courtesy Fidan Novruzova