Inside The Subterranean Architecture Of Tunisia's Oldest Inhabitants
Berbers, or Amazigh, are an ethnic group indigenous to North Africa, specifically Morocco, Algeria, Tunisia, and Libya, and to a lesser extent Mauritania, northern Mali, and northern Niger. The Amazigh define themselves as the original inhabitants of North Africa, however, over the centuries they have shared their lands with other groups, such as the Carthaginians, Romans, Ottomans, and Arabs. In the parched valleys of southern Tunisia's Djebel Dahar region, the Amazigh people have resided for centuries in underground houses, their earthen constructions offering defence against the scorching summer heat and wintery windstorms. The houses themselves are built by first excavating a deep circular pit into the sandstone, which is soft enough to carve into with rudimentary hand tools. Caves are then dug out around the edges of the pit, forming the underground rooms and leaving the main pit as a courtyard.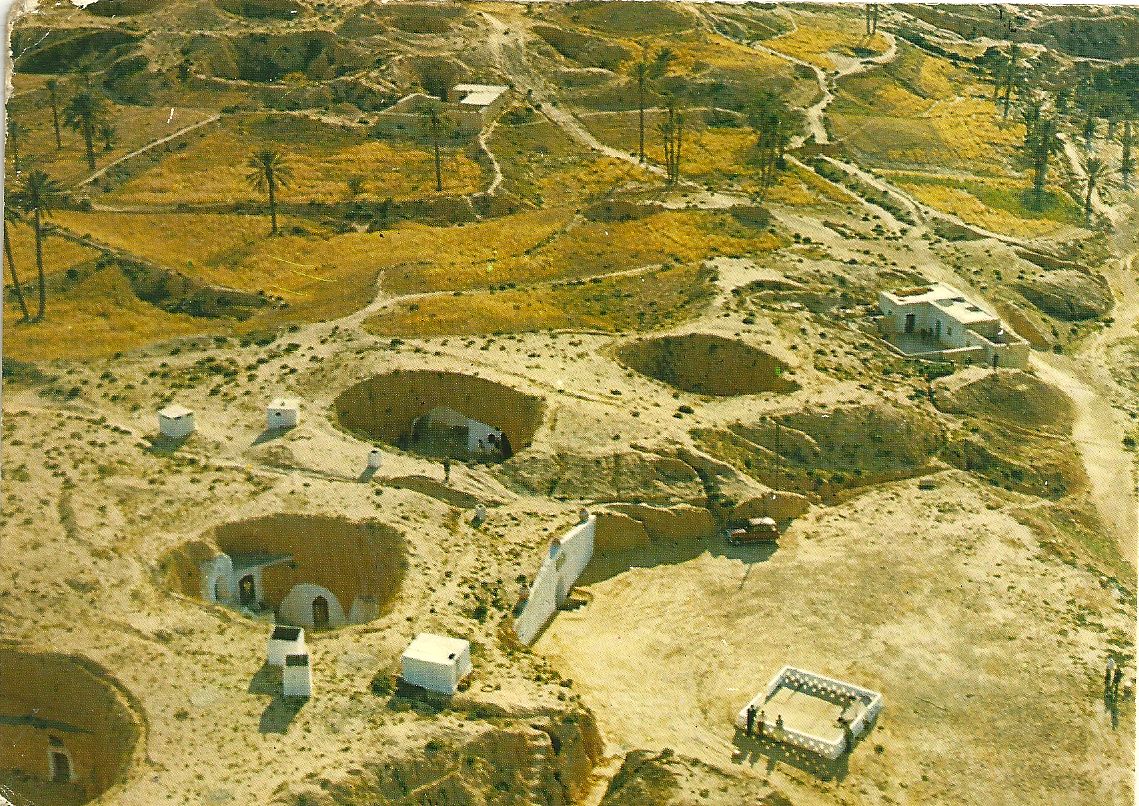 These fascinating homes, known as troglodytes, are concentrated around Matmata, which lies in a cratered landscape peppered with palm trees and olive groves about 400 kilometres south of Tunis, the country's capital city. Though they are extraordinarily unusual, a few similar constructions can be found in Libya today. In other parts of the Djebel Dahar, houses and storerooms were carved from rock and earth above ground. Many families left the underground houses when new towns and villages were built in the 1960s and 1970s as part of a modernisation drive by then-President Habib Bourguiba. Local speculation alleged Bourguiba wanted to dilute Berber communities as he sought to integrate them into the Arab nation after independence from France. Interestingly, the entire area was largely unknown to the outside world until the 1960s, when severe flooding brought it to the attention of the Tunisian government.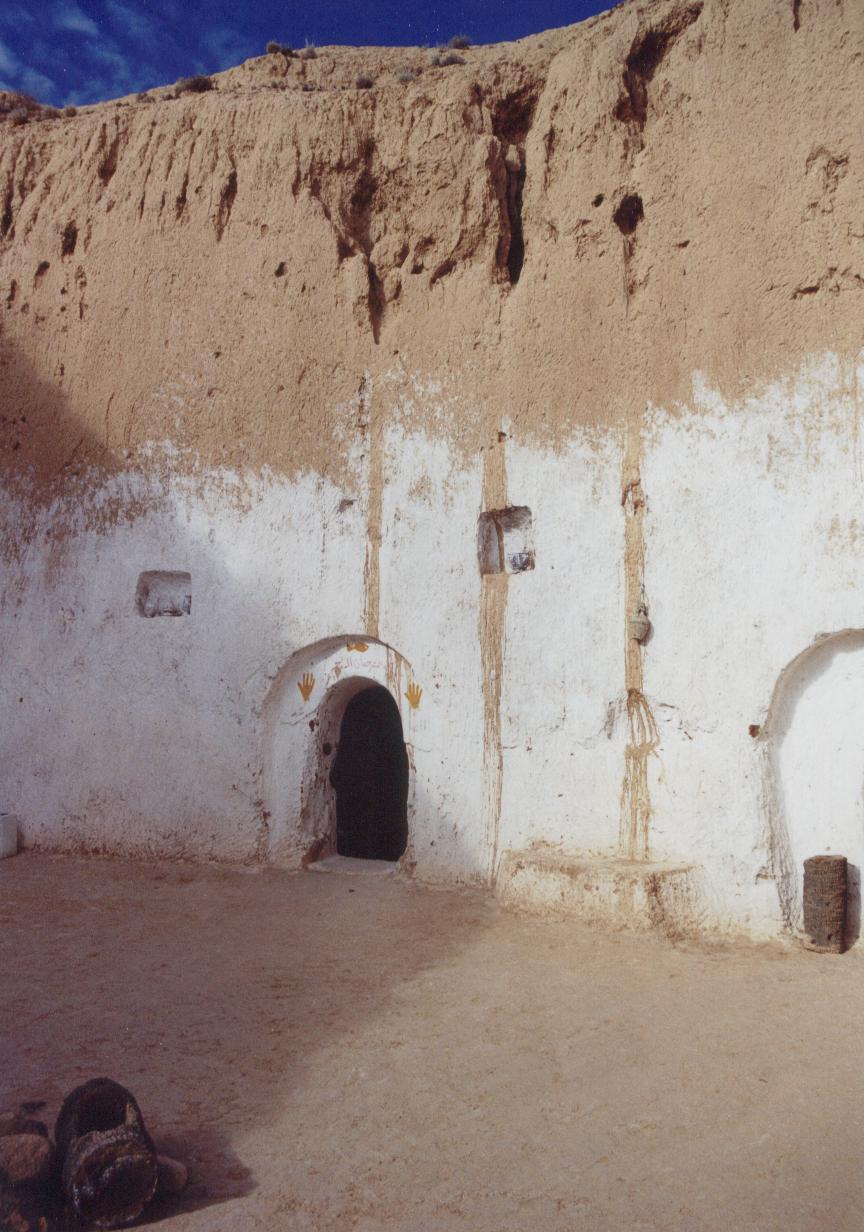 Once completed, the troglodyte construction offers a resilient shelter from the heat of the day, and a robust home that should be able to survive for many years if built correctly – though they are inevitably susceptible to weather damage, particularly heavy rains. Designed with communal living in mind, the individual homes are grouped around a central atrium and connected to other courtyards with more rooms forming an underground labyrinth of pragmatic and convivial spaces. It is not known exactly when nomadic tribes first decided to settle in the area. Several approximations suggest the habitation of caves in the region occurred between the 14th and the 15th century, though the area's settlement could have begun as early as the 11th century, when Amazigh communities required shelter in the mountains, refusing to yield to the Arabs who had occupied the Tunisian land and enforced a policy of assimilation.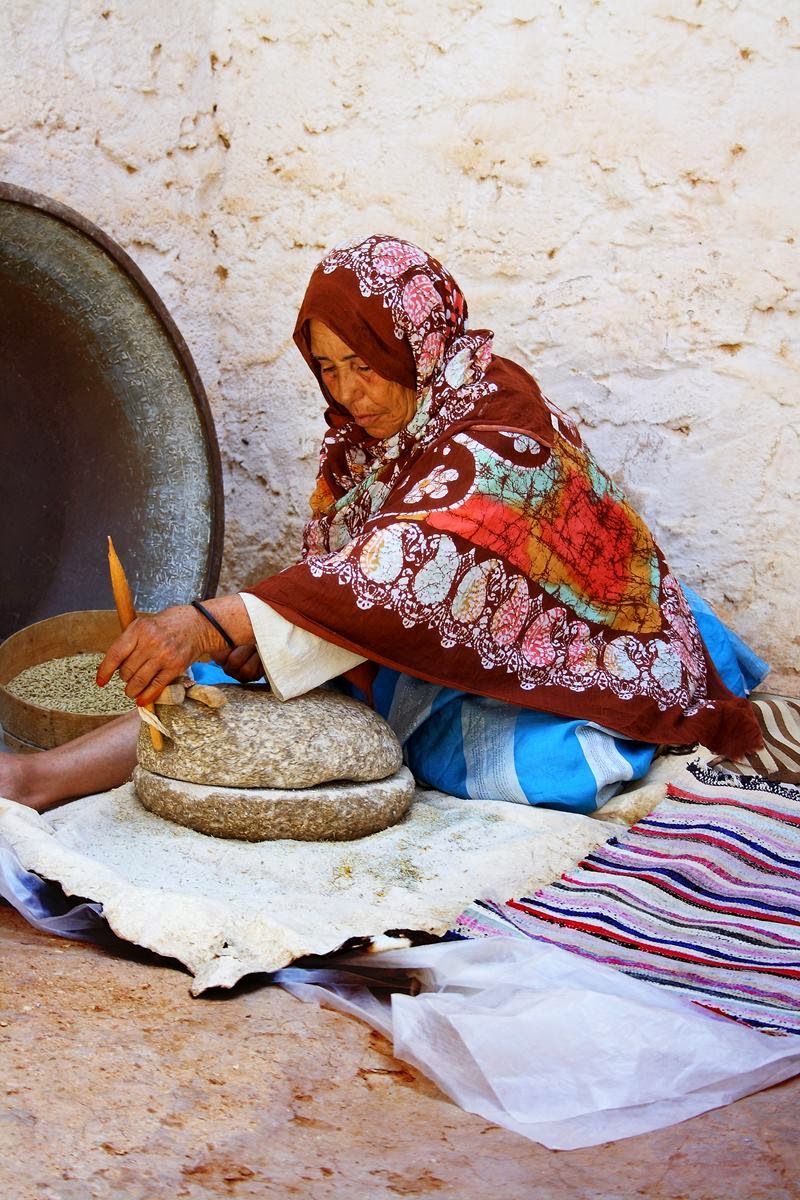 Alongside the country's shifting politics, over time, disagreements over ownership and extreme weather, causing the deterioration of houses, contributed to the rural exodus. The few remaining families that still live in the subterranean dwellings are strongly connected with their homes and the land. Some current residents have built modern houses on adjoining plots, using the traditional homes as stables or workshops. Matmata became a popular tourist destination after a troglodyte home converted into a hotel was used as part of a Star Wars set in the 1970s. Though, in more recent times, Tunisia's tourism industry has struggled since the country's 2011 Arab Spring uprising, and was further damaged following the 2015 attacks in Tunis and Sousse, which directly targeted tourists. The remaining families who reside in the underground settlements largely earn their living by working their olive farms and occasionally accepting fees from visitors who want a tour of their homes. Today, only a small handful of skilled individuals still know how to dig and preserve these brilliant and ancient Amazigh dwellings.



Feature image: Troglodyte dwelling, Matmata, Tunisia (Photo: Pinterest)