Interview: Amol K Patil On Casteism & Mumbai's Chawl Architecture
Hailing from Mumbai, artist Amol K Patil has been announced as the first recipient of the Durjoy Bangladesh Foundation/Kochi-Muziris Biennale Award, a multi-year exhibition and lecture programme spotlighting the practices of emergent South Asian artists. Patil will present his first institutional solo exhibition in the UK at the Hayward Gallery's HENI Project Space from 9 October to 19 November 2023 as a result. Coming from a family of artists, Patil has been working with drawings, objects, video, and performance from his own family archives. The artist's on-going work seeks to recapture the pulsating movements and sounds of chawl architecture – chawls are five-story structures specific to Mumbai that were built in the early 1900s and provided social housing for mill and factory workers. His work questions India's current situation of labourers and casteism, striving to connect the past, present and future. Having studied at the Rachana Sansad Academy of Fine Arts and Crafts in Mumbai, Patil is currently a resident at the Rijksakademie van Beeldende Kunsten in Amsterdam. To learn more about the artist's practice and his upcoming London presentation, Something Curated spoke with Patil. 
Something Curated: Can you give us some insight into your background and journey to art-making?
Amol K Patil: My grandfather was a poet and my father was an avant-garde playwright. Their works and ideologies had a strong impact on my understanding of art practices. Initially, it took me a lot of time to understand my family's background and history. After graduation, I started looking at the personal archival histories of my grandfather and father. These written archives had a strong influence on my understanding of the community, their practices, and their living. Later, I started referring to these conversations, which opened multiple dimensions in visual expressions.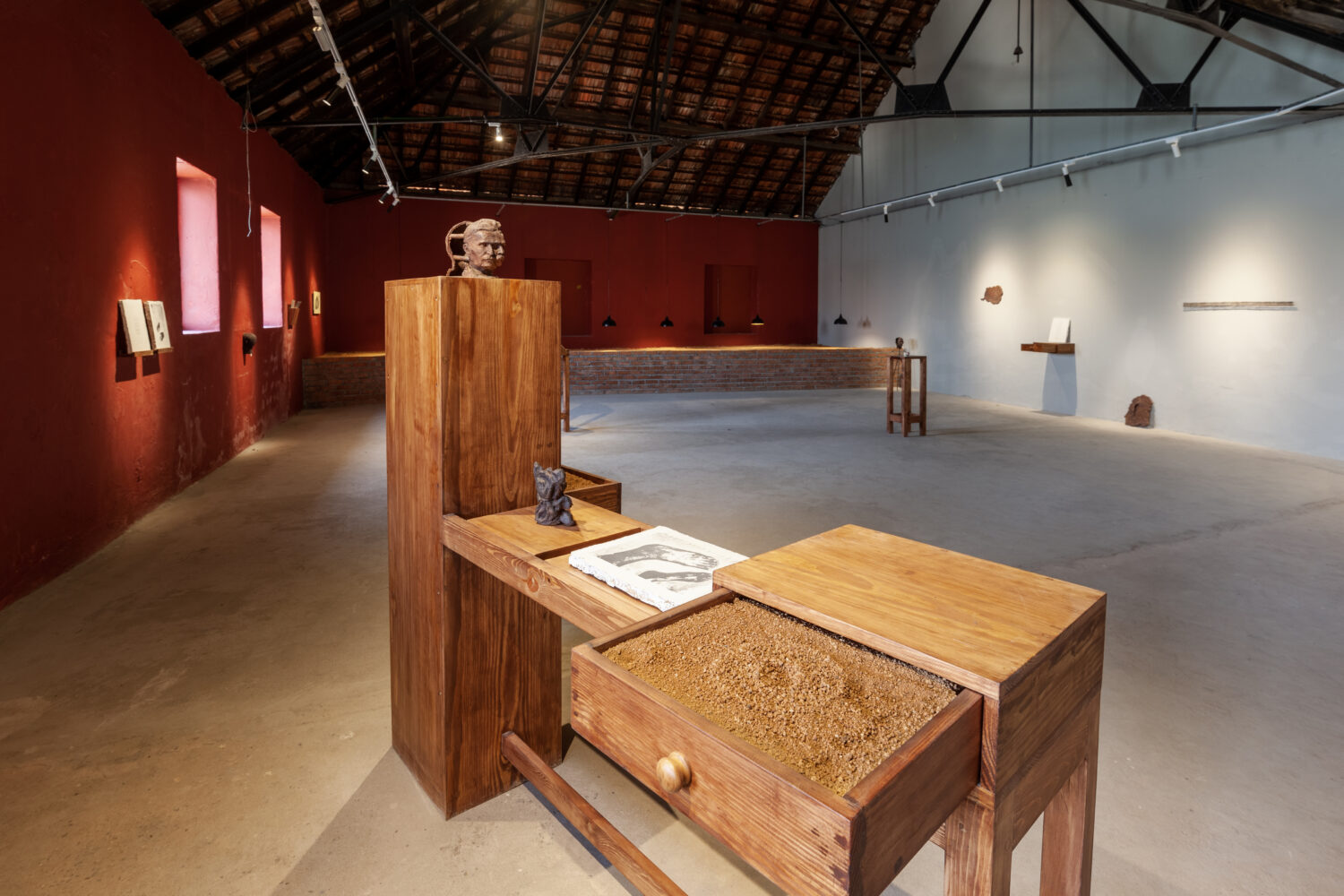 SC: What does it mean to you to be the first recipient of the Durjoy Bangladesh Foundation/Kochi-Muziris Biennale Award?
AKP: I am honoured to be selected as the first recipient of the Durjoy Bangladesh Foundation/ Kochi-Muziris Biennale Award. I am extremely thankful to the whole team for their consistent support and encouragement. 
SC: Are you able to tell us about what you have planned for your upcoming exhibition at the Hayward Gallery's HENI Project Space?
AKP: In HENI Project Space, I am presenting my series of work earlier shown at the Kochi-Muziris Biennale titled The Politics of Skin and Movement. The work encompasses a series of kinetic works, bronze sculptures, and drawings. The table-like structures symbolise chambers representing the new architectural spaces in Mumbai. The drawers represent the government offices where they keep accounts of occupied lands and other acquisitions.
SC: What motivated you to make The Politics of Skin and Movement?
The inspiration came from the idea of creating a space to open discussions and dialogues about my community and challenging the existing hierarchical structure. I especially look at the young generations who work in underpaid jobs for their living and practice theatre at night as a means of reclaiming their spaces in these broken societal structures. Using different visual expressions as a medium, I tried to open futuristic conversations about the changing surroundings. Also, looking at this whole idea of the politics of skin and how it creates divisions and differences amongst people. Using the 'Casteist Wall' as a metaphor, I referred to an incident in Tamil Nadu where a long wall was built between two different communities. The traces of this wall, remaining at the spot serves as a reminder of the hybrid relationships between humans, and the discrimination that one experiences because of their skin or caste.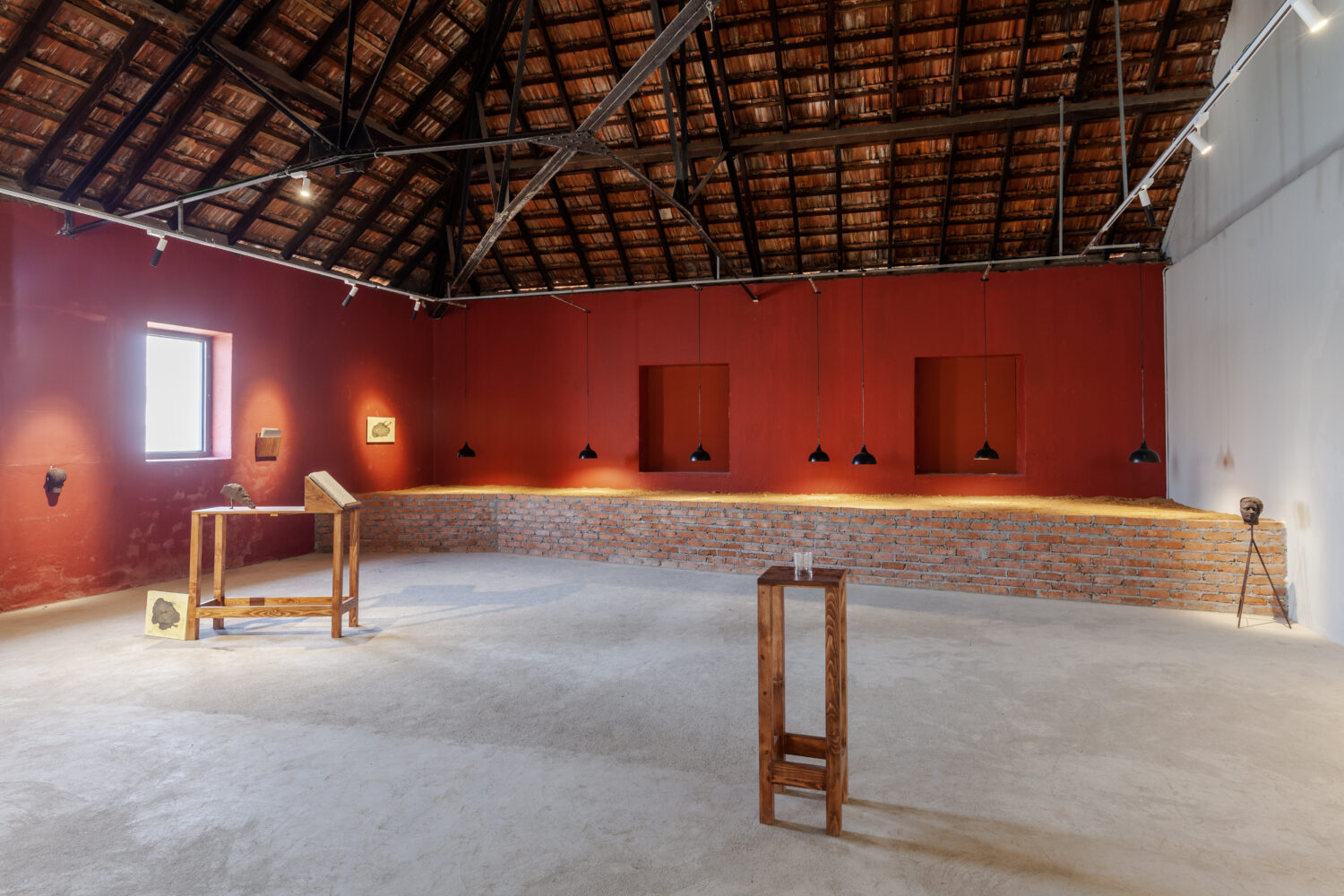 SC: Can you expand on your interest in chawl architecture?
AKP: In the area in Mumbai where I grew up, there were a lot of mills and the chawls nearby served as housing for most of the mill workers. It had long floors and nearly 32 rooms, embodying a specific body language. Closely looking at these intriguing architectural spaces, created a particular kind of interest. Each room had its own peculiar stories incorporated into its walls, roofs, and other spaces.
SC: What are your favourite art spaces in Mumbai?
AKP: Clark House Initiative is one of my favourite art spaces that had a profound impact on my art practice. It was formed in 2010 and I joined this space in 2012. This incredible space had two curators and seven artists. It was a free space that was accessible to everyone. A lot of open discussions among young artists were organised and here we learned how to nurture and help each other as a collective. However, this space closed down in 2018 and I always miss this time.



Feature image: Installation view of Amol K Patil, The Politics of Skin and Movement, 2022. Photo: Kochi Biennale Foundation / Joseph Rahul