4 Unconventional Artist Residencies in London
With the recent development of contemporary art hubs like Peckham and E2, as well as playing host to some of the best art schools and artists in the world, it's no surprise that London is teeming with opportunities for creatives. But some of the offerings are unusual, even by artist's standards: from a community-run Brutalist tower, to studio space inside a 19th century cathedral, or an entire residency devoted to the power of play, many of London's residencies defy the norms and expectations for what an artist-in-residence programme means. Instead they ask the question: "What could a residency be?"
Something Curated highlights some of the most unique residencies in the world, all based in London, and takes a look at their upcoming "exhibitions" and events, their inner workings and goals, and the partnerships they've made with other creative spaces all over the world.
Gasworks (Alessio Antoniolli) | No Final Exhibition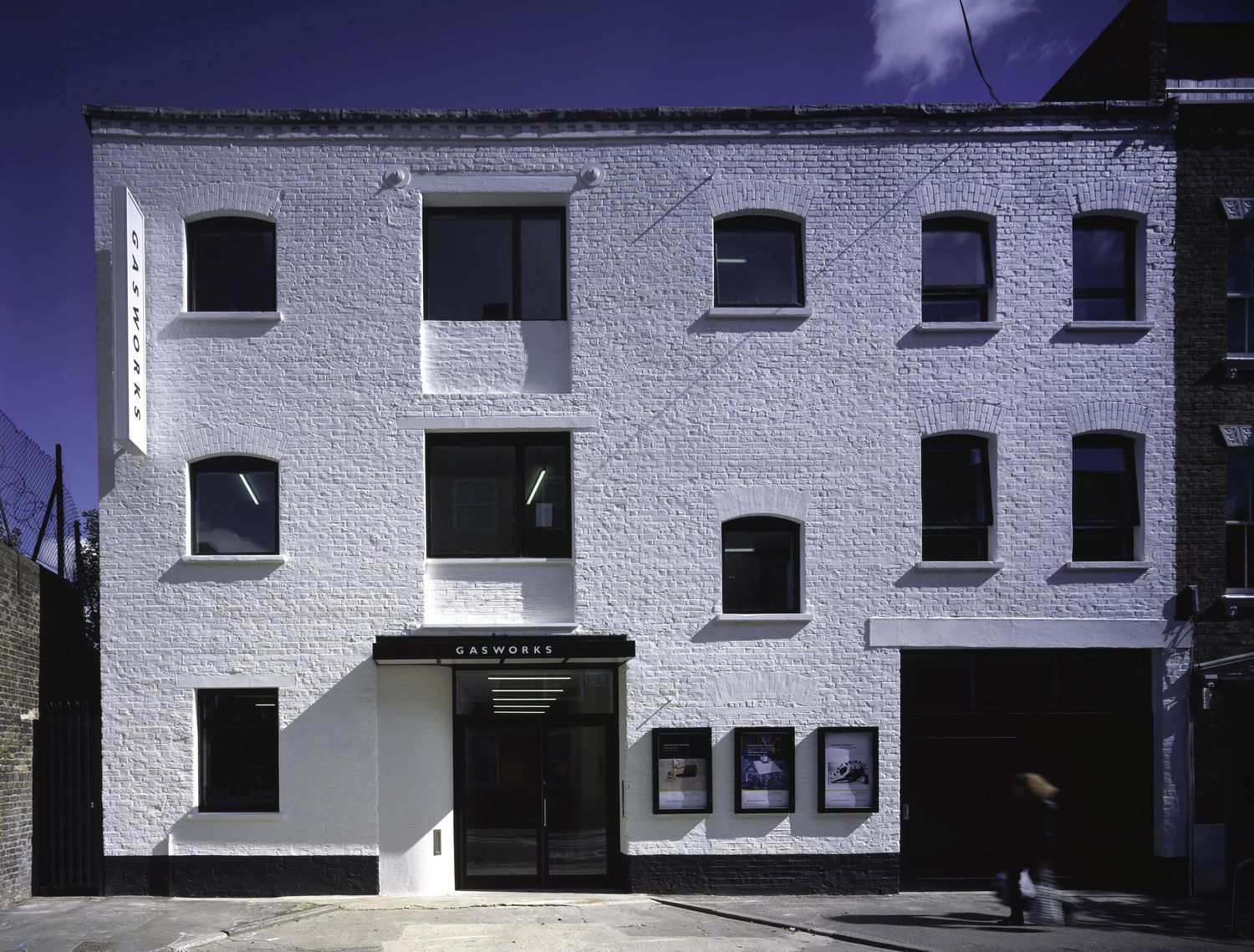 Gasworks Gallery is a contemporary art organisation based near the Oval Cricket Ground in Kennington, South East London. It is home to a gallery and thirteen studio spaces, and it programmes up to sixteen residencies each year, as well as pioneering international fellowships and other educational projects.
Having previously supported the art world for over two decades, Gasworks opened its doors again in September 2015 following an extensive renovation. Whilst hosting a consistent exhibition calendar it also invites emerging international artists to work alongside a community of nine London-based artists, filling up the 13 studios at any given time.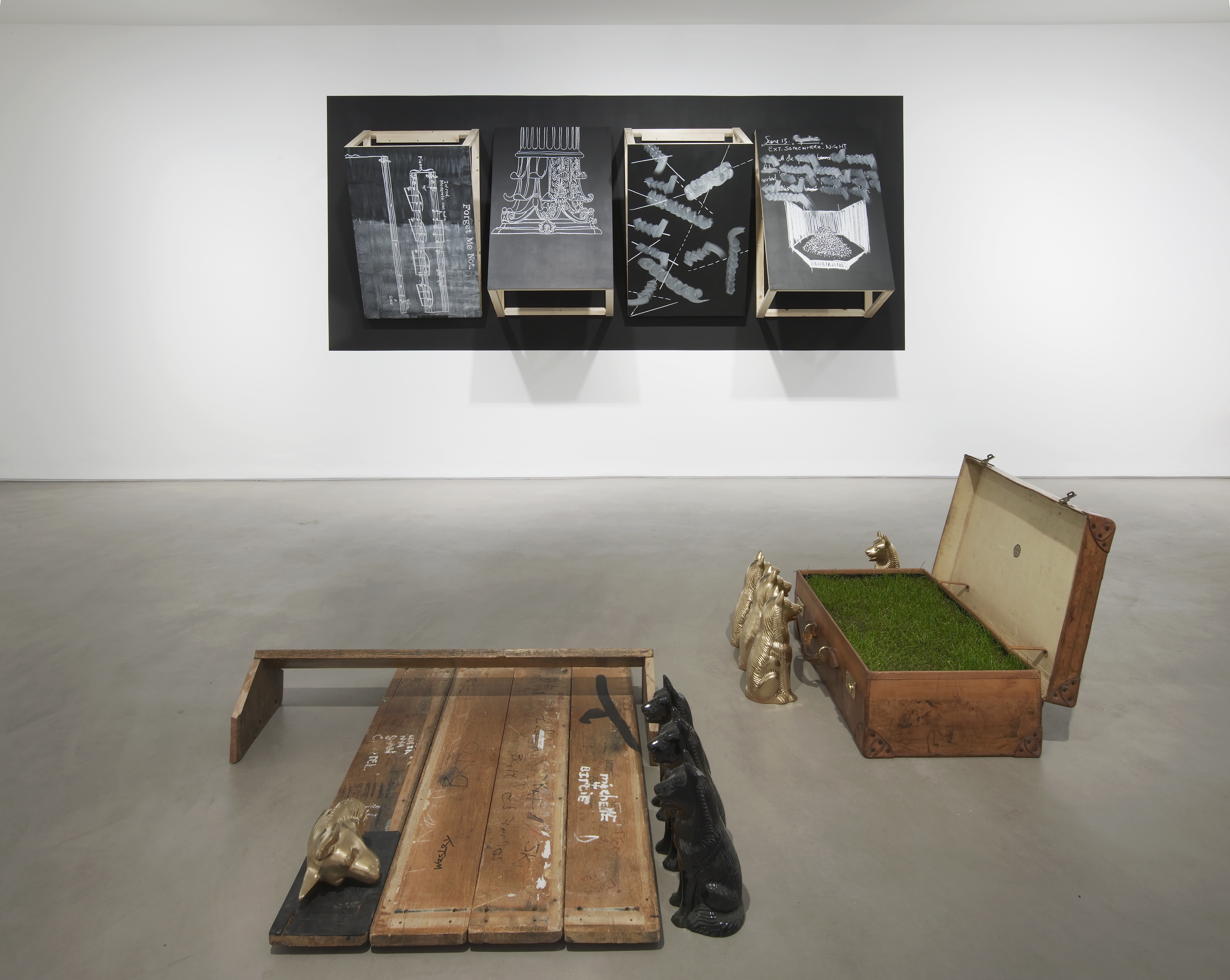 Residencies are process-based and do not follow many rules, including the dreaded final show typically required from residency programmes. Instead, Gasworks focuses on enabling artists to research and develop new work on their own terms in a supportive environment. Made public through events and Open Studios, these opportunities encourage interaction and dialogue between international artists and audiences in London.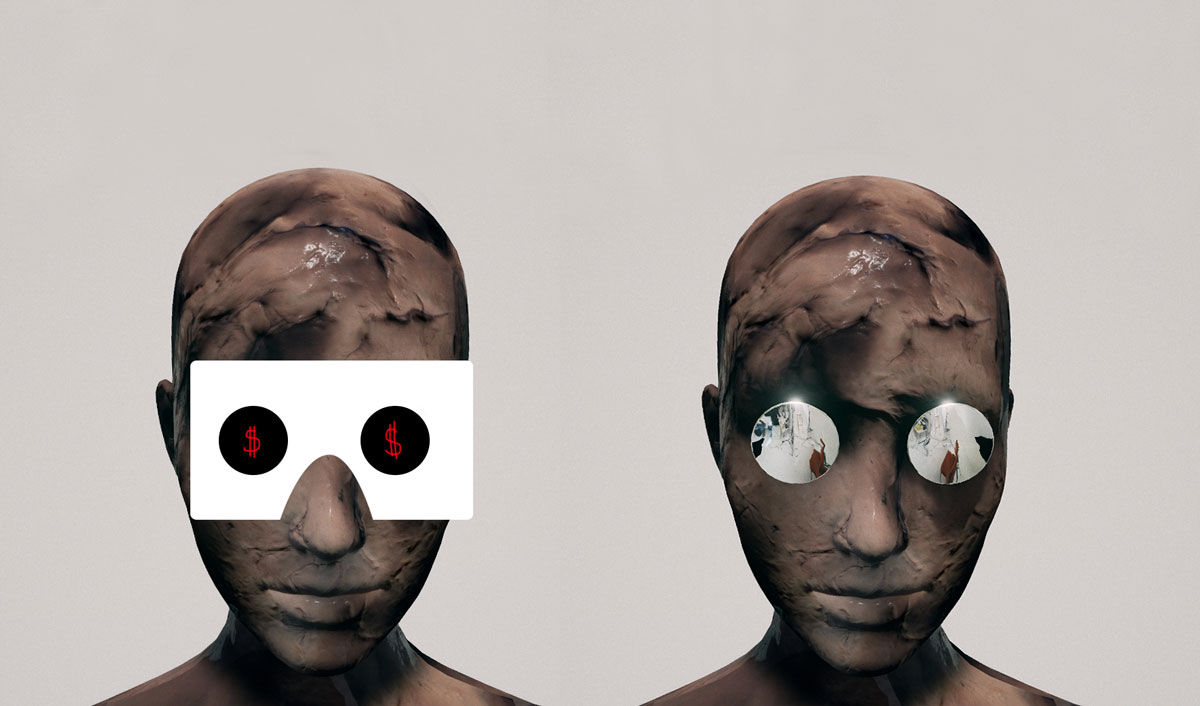 Gasworks is run by Alessio Antoniolli, who has made it the hub of the Triangle Network, an international network of grassroots organizations and projects worldwide. With a sea of international partners particularly in Africa, Latin America, and Asia, the 4 studios open for international residents are often filled through an exchange programme, which in turn allows UK artists to do residencies with our their abroad.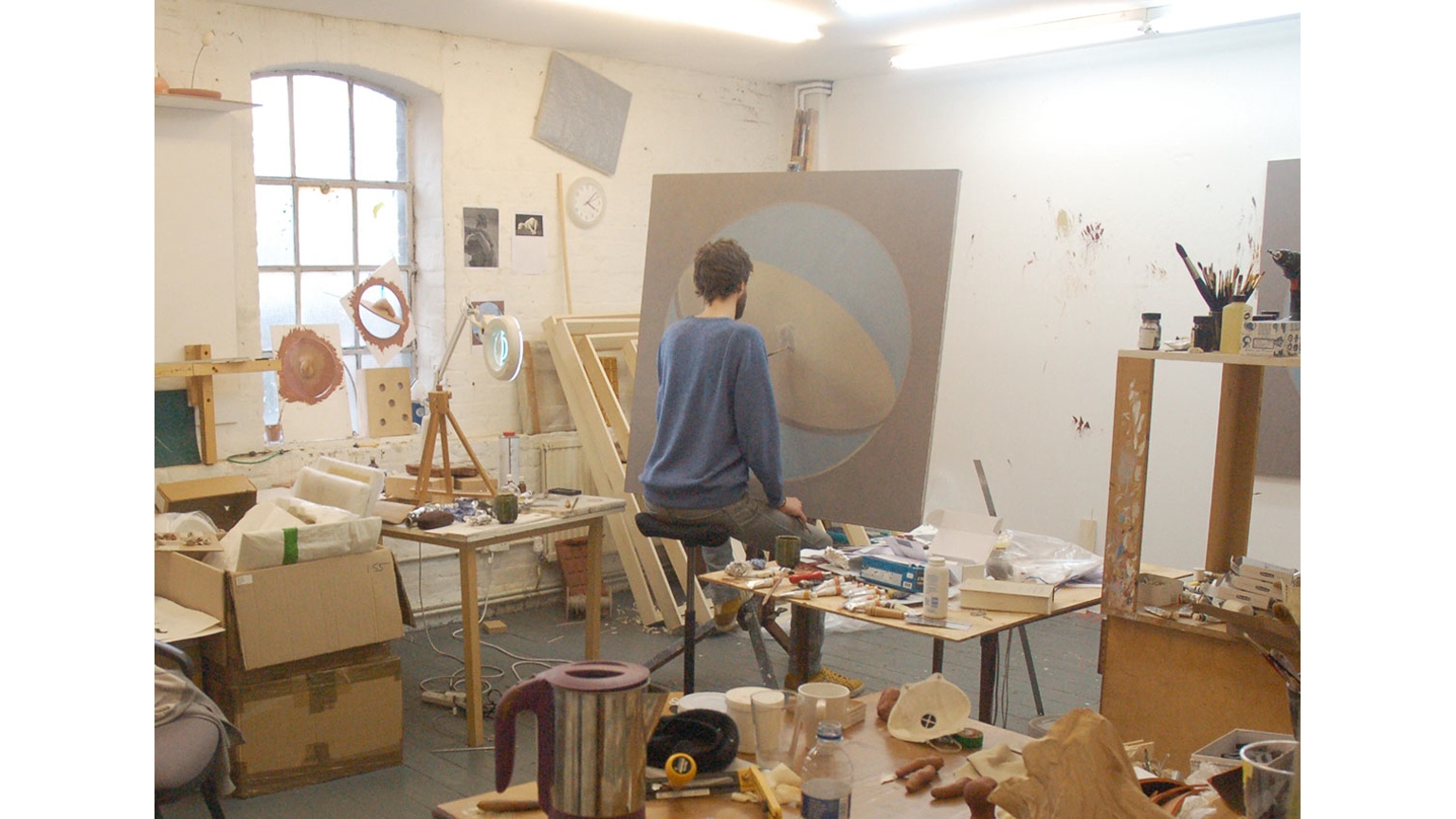 T.H.I.S residency (Community Run) | Cathedral Digs

Tottenham Hale International is a non profit, artists run studio space housed in a late 19th century Church in North London. Opened in 2010, the studio currently houses 22 artists, offering an affordable working environment where open dialogue and engagement are paramount. The open plan layout of the studios support these communal ideas, where each artist plays a key role in the running of the space. This collective share in the direction and management of T.H.I.S reflects the importance of this residency's mission for artists to feel in control of their environment.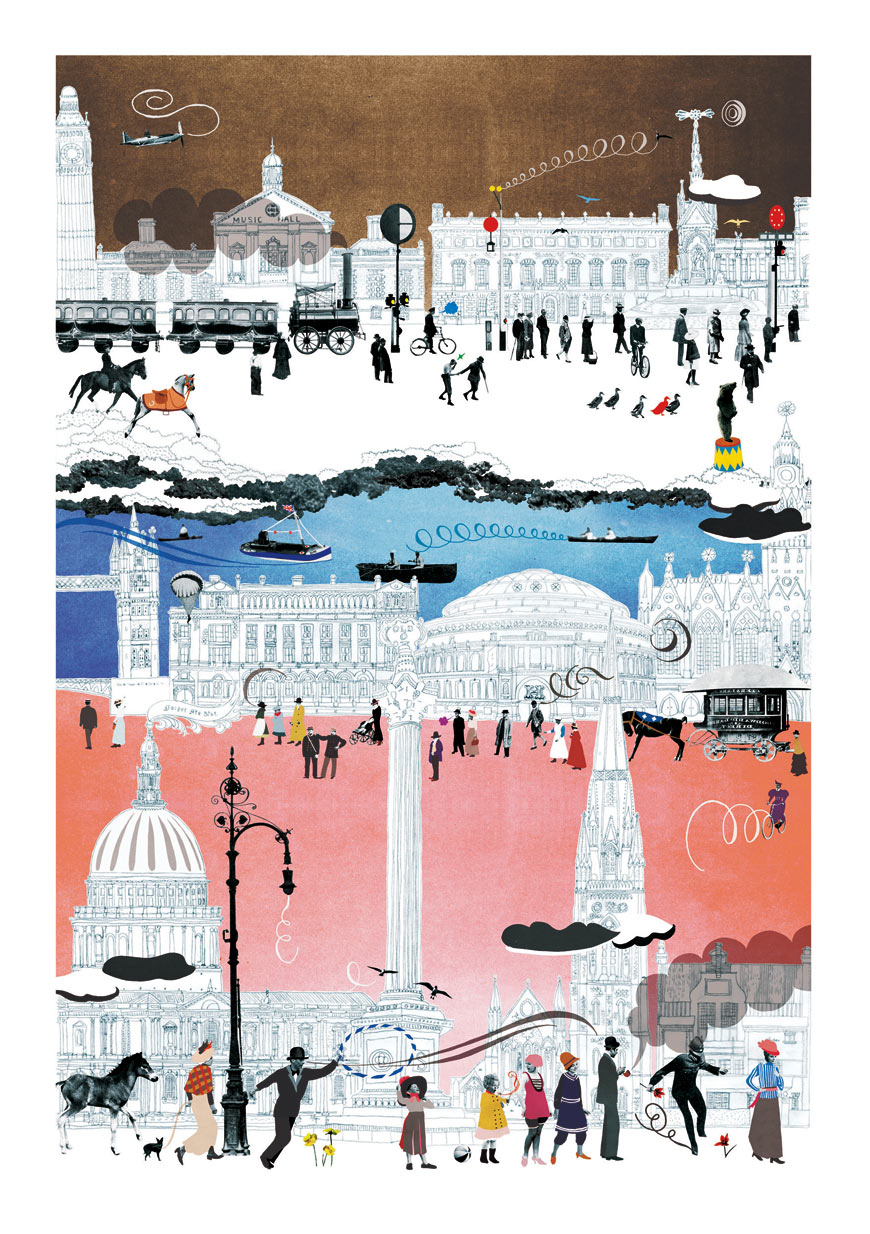 T.H.I.S underwent a recent expansion to build a 1500 sq foot mezzanine floor. Recently T.H.I.S launched its A.I.R exchange scheme, which provides each artist with a 250 sqft studio for up to three months, a generous material stipend, and help with finding accommodation if necessary. There is also access to a fully stocked workshop including kiln and the support network of 24 local and international artists. Each selected artist produces work in relationship to or in dialogue with the local community with the final outcome of a show in the offering.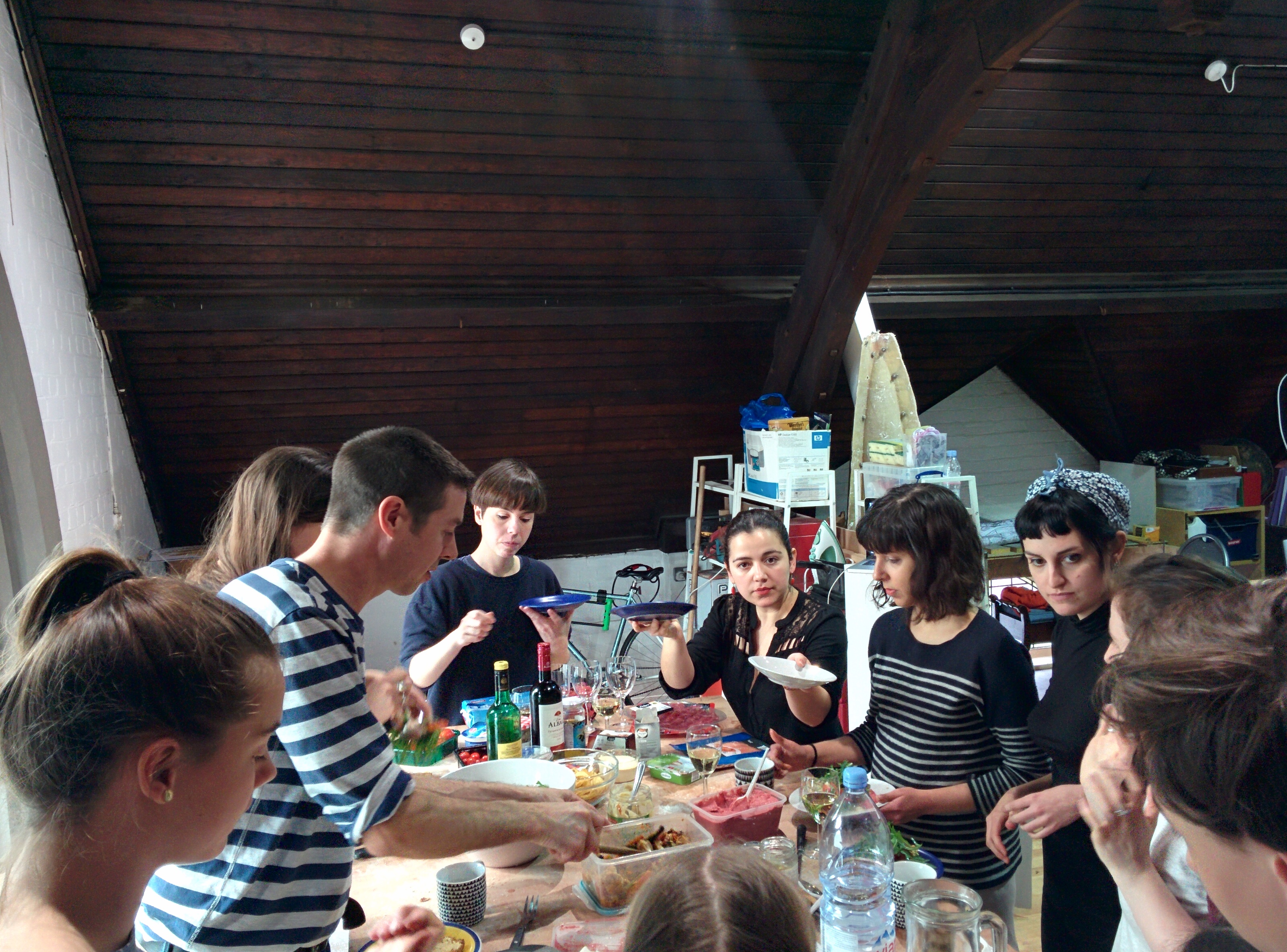 Current partners: Askeaton Contemporary Arts, Ireland | Homesession, Barcelona | Tobacco oo1, Slovenia | Hospitalfield, Scotland 
Create Space London (Community Run) | Artist Tower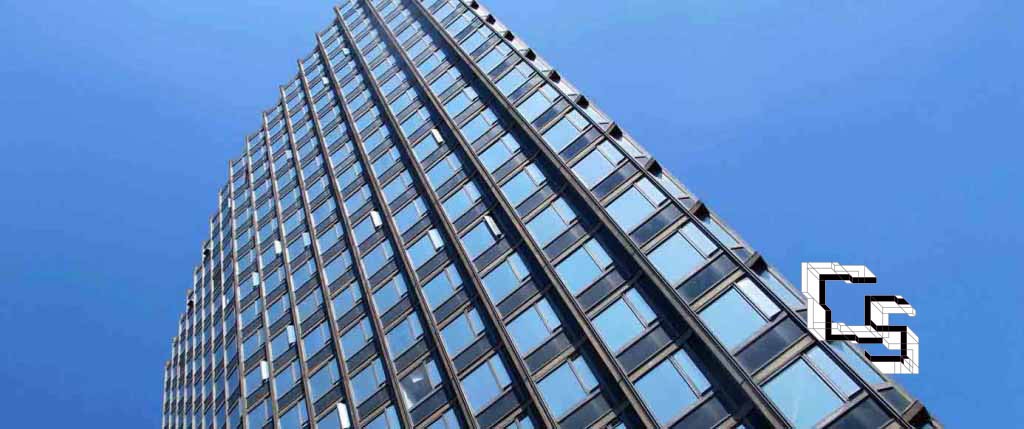 Create Space London is a community-organized artist collective based on the 11th floor of Wembley Point, a towering 1960s monolith of brutalism that offers incredible views of London. The community is open to any and all practicing artists and offers 24 access to pretty much every artmaking tool available. Within its 8000 square feet of workshop facilities are digital rapid prototyping, CNC machining, laser cutting, electronics, wood, metal, and plastics manipulating equipment, screen printing, B&W photographic developing, and ceramics.
Also in 2015, the Create Space London (CSL) announced its Artist-Maker in Residence (AMR) program in partnership with Brent Council's Cultural Service, and in part-funded by Arts Council England, to start in 2016. Each residency will last 6 months and the chosen artist in residence will be granted a private studio space, 24-hour access to all site facilities, a £400pcm allowance and a £3000 commissioned work to be exhibited at the new Willesden Green Library Gallery space for four weeks. In turn the resident must develop 6 workshops that emphasize collaboration, technology, and visual communication. Though the only community-oriented artist collective to occupy a Brutalist tower in London (or perhaps the rest of the world), CSL takes up a similar methodology of workshops, teaching, and lesson-planning as part of the expectations for the artist (in exchange for the more conventional idea of a "final show".)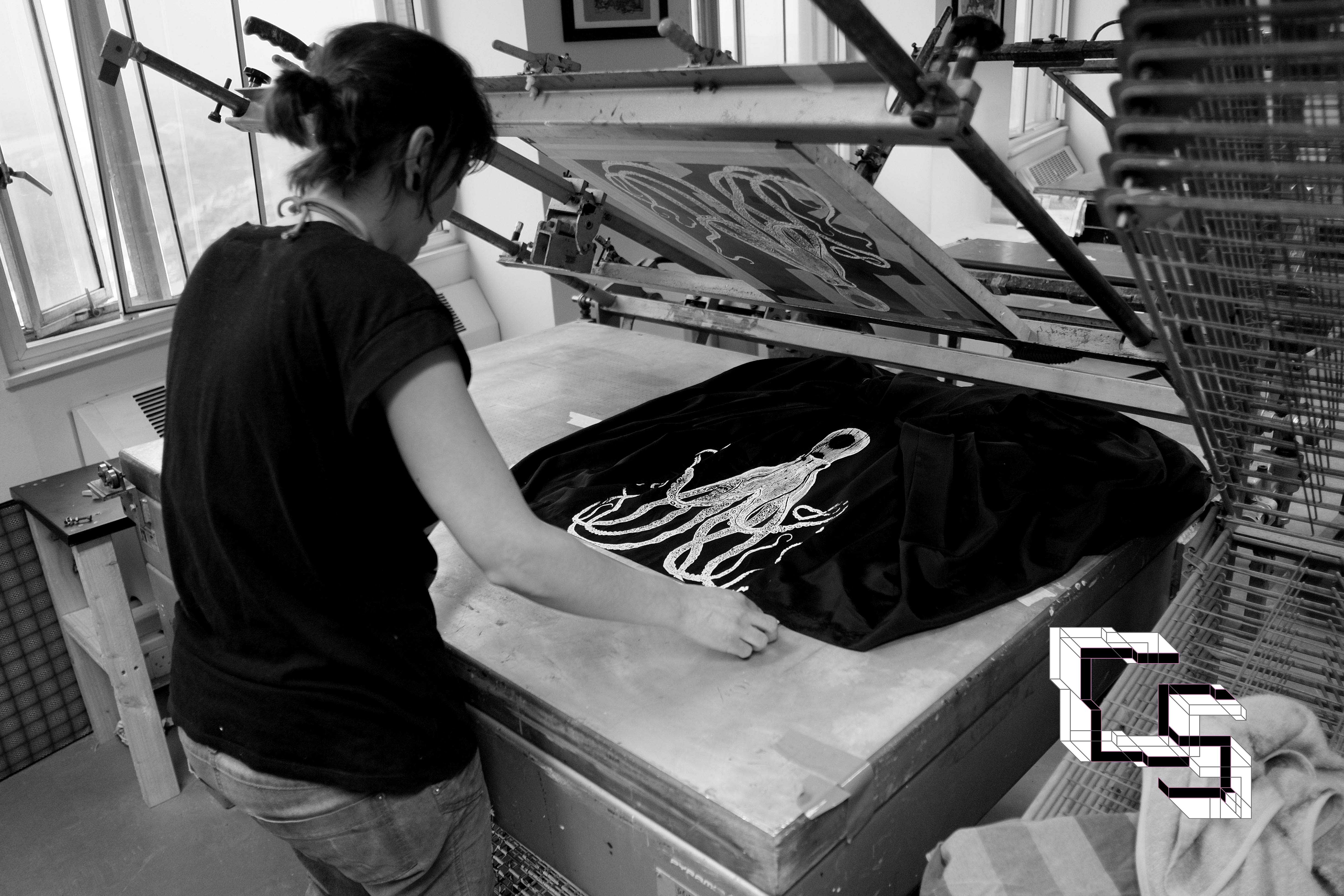 According to the community behind CSL: "The [residency] will help us to further explore the ways in which our [workshop] can be used to engage the local community and support active learning and creative development. It will demonstrate the effectiveness of a makerspace as a platform for arts and technology education."
South London Gallery (Margot Heller) | Rotating Residency Programmes
Since its inception in the late 80s, the South London Gallery has proven itself as one of the leading centres for contemporary art in London. Directed by Margot Heller, the gallery has a robust programme of exhibitons as well as a highly experimental artist in residence programme. The AIR promotes projects of interventionist/activist nature that are largely collaborative, "active" in the sense that they frequently engage with the world outside both topically and through group excursions, performances, and installations, ultimately working to challenge the very idea of art and its involvement in local and global politics.
Graduate Residency | Students Only
Since 2013 the South London Gallery has hosted its Graduate Residency programme, which is an open submission 6-month residency opportunity available to artists completing a postgraduate MA, MFA, PGDip, MRes or equivalent programme of study, from a national institution, collective, or art school in the UK. Each year, recent graduates apply for the chance to receive rent-free accomodation and work space in the South London Gallery's Outset Artists' Flat (hosted above the gallery itself); a bursary of £5,000 towards living expenses and production costs; monthly mentoring sessions with invited artists, curators and writers, as well as the Director and staff of the South London Gallery; and finally, an exhibition in the SLG's first floor galleries.
The residency aims to be a kick-starter for the selected artists' creative career, often giving them their first solo show as a rare opportunity for a recent graduate to exhibit within an internationally renowned institution. The aim is also for the artist to produce a new body of work which will further stimulate the beginning of their career. There is a significant focus placed upon artists living outside of London.
Sound and Music "Embedded" Residency | The Art of Composition
This speciality residency ran from Spring 2015-2016 and involved the artists Sally Golding and Sarah Hughes, who completed concurrent Embedded residencies at the SLG in partnership with Sound and Music.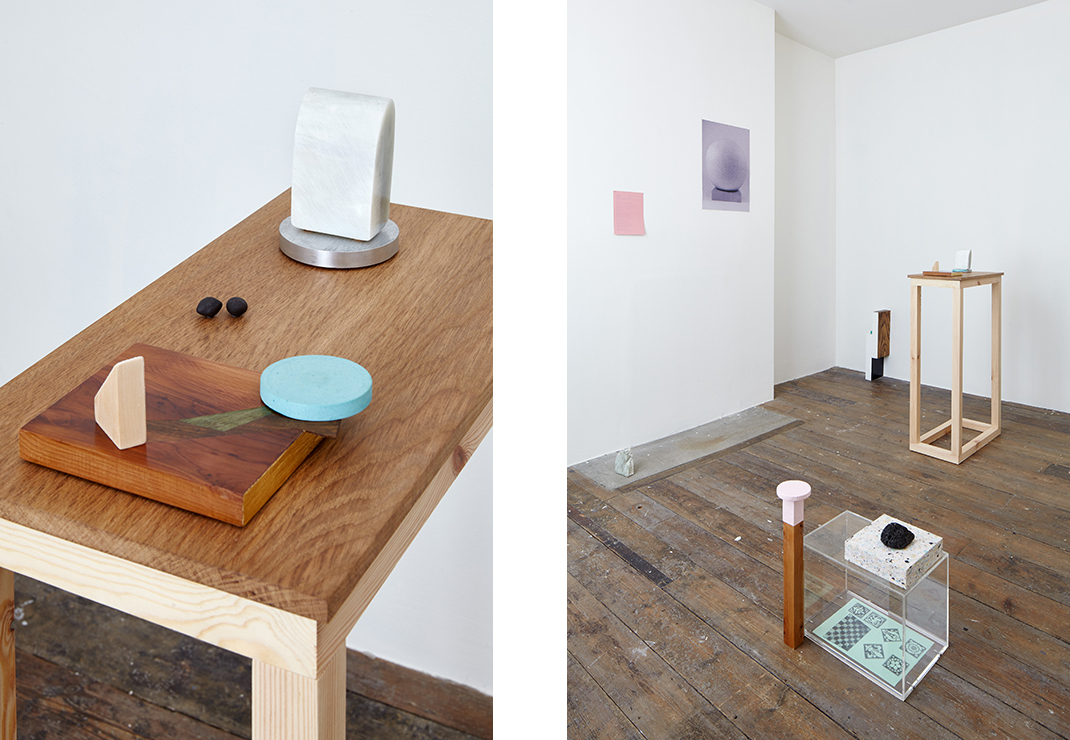 The residency programme was aimed at composers at an early stage in their career. It provided an opportunity for these composers to develop their craft as well as work on new compositions. The SLG offered the two residents support and space to explore creative ideas and practice, as well as experience in producing and presenting new work.
During their 12 month residency, Golding and Hughes were able to pool the resources of the SLG's existing relationships with neighbouring housing estates, schools, institutions and individuals, to explore the sonic properties of the area, and develop sonar responses to communal spaces and experiences found within the local areas of Camberwell and Peckham.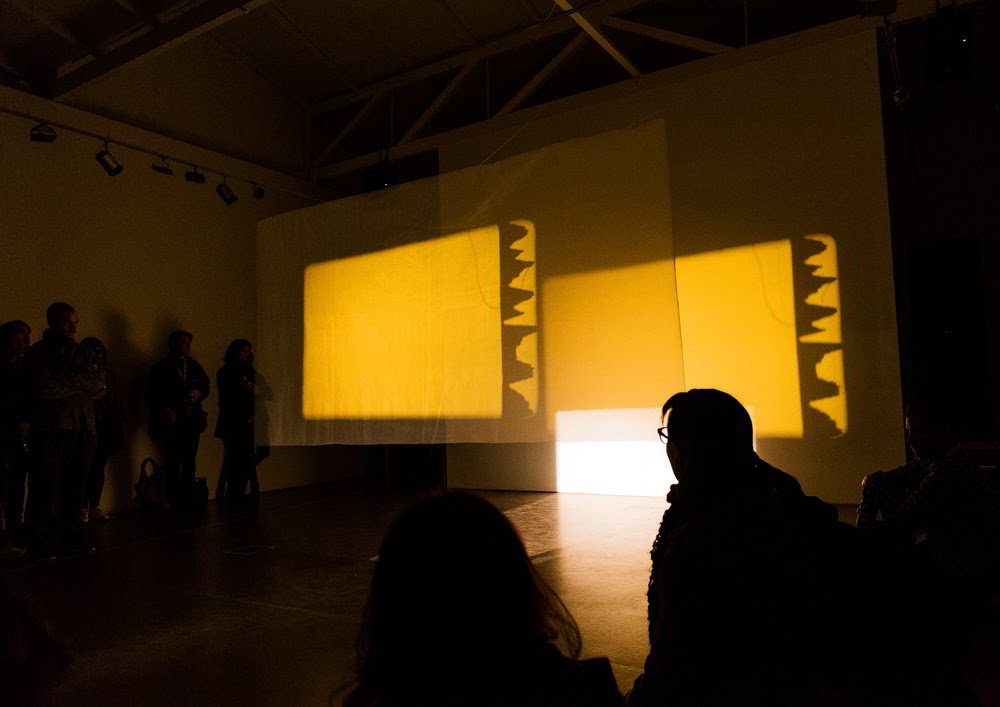 Australian-British artist Sally Golding's solo show opens today (May 25) at the SLG, where she will present two new audiovisual installations that conclude her year-long Embedded residency. The installations explore Golding's interest in perception and phenomenology, and consider audiovisual art as a participatory experience. Golding's work questions states of reality, challenging notions of narrative and the act of perceiving through the deployment of sonic and visual fragments, and the reworking of the bare components of audiovisual media such as light, substrate, and amplification. It will be open until May 29.
They are Here | The Art of Play
They are Here was conceived in 2015 as part of Play Local, a long-term project exploring children's play in relation to contemporary art across five housing estates within walking distance of the SLG. In the span of six months, an international team of artists came together to explore the politics of potential for a neglected space in the surrounding area of Camberwell. The collective practice was led Helen Walker and Harun Morrison.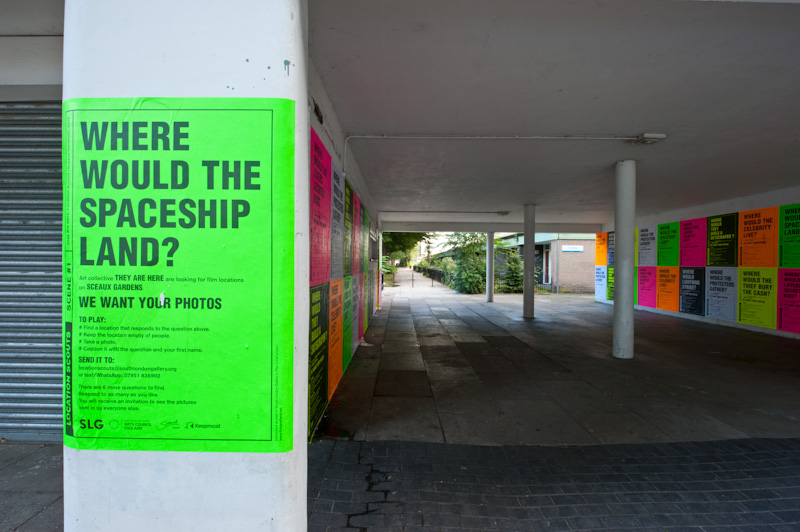 Through a series of visits with the selected residents, as well as collaborators and guests,  They Are Here developed a series of social and ecological interventions that added a new layer of narrative to this site between April – October 2015. At the same time, they respected its relative secrecy and recognise its alternate usage by children and teenage residents after dark.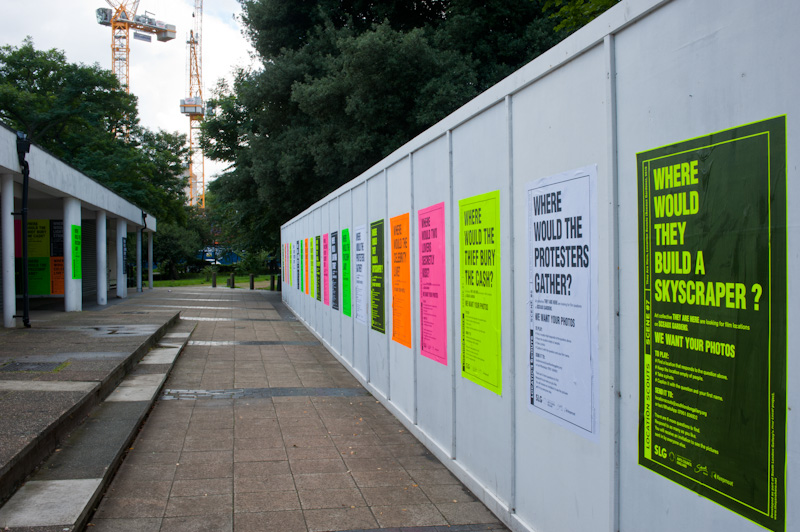 In parallel to this activity, They Are Here have developed a new work Location Scouts, that takes the form of a site-specific game for residents of Sceaux Gardens. Through these games, They Are Here seek to create ephemeral systems and temporary micro-communities that offer an alternate means of engaging with a situation, history or ideology.