Interview: Hannah Watson, Co-founder of TJ Boulting
TJ Boulting was established in 2011 by Gigi Giannuzzi and Hannah Watson as the new gallery space of acclaimed publishing house, Trolley. A dynamic blend of art space and publishing platform, the charming Fitzrovia gallery is named after the building it now inhabits. Housed in the elegant Arts and Crafts block at the corner of Riding House Street and Candover Street, TJ Boulting represents emerging British and international talent, often showcasing artists that have not exhibited in London before. Giannuzzi, the charismatic publisher, sadly passed away in 2012 after a battle with pancreatic cancer. Co-founder Watson now runs this unique space solo, curating a diverse exhibition programme alongside publishing new and thought provoking titles. Something Curated speaks with Watson about the development of TJ Boulting and what the future holds for this versatile platform.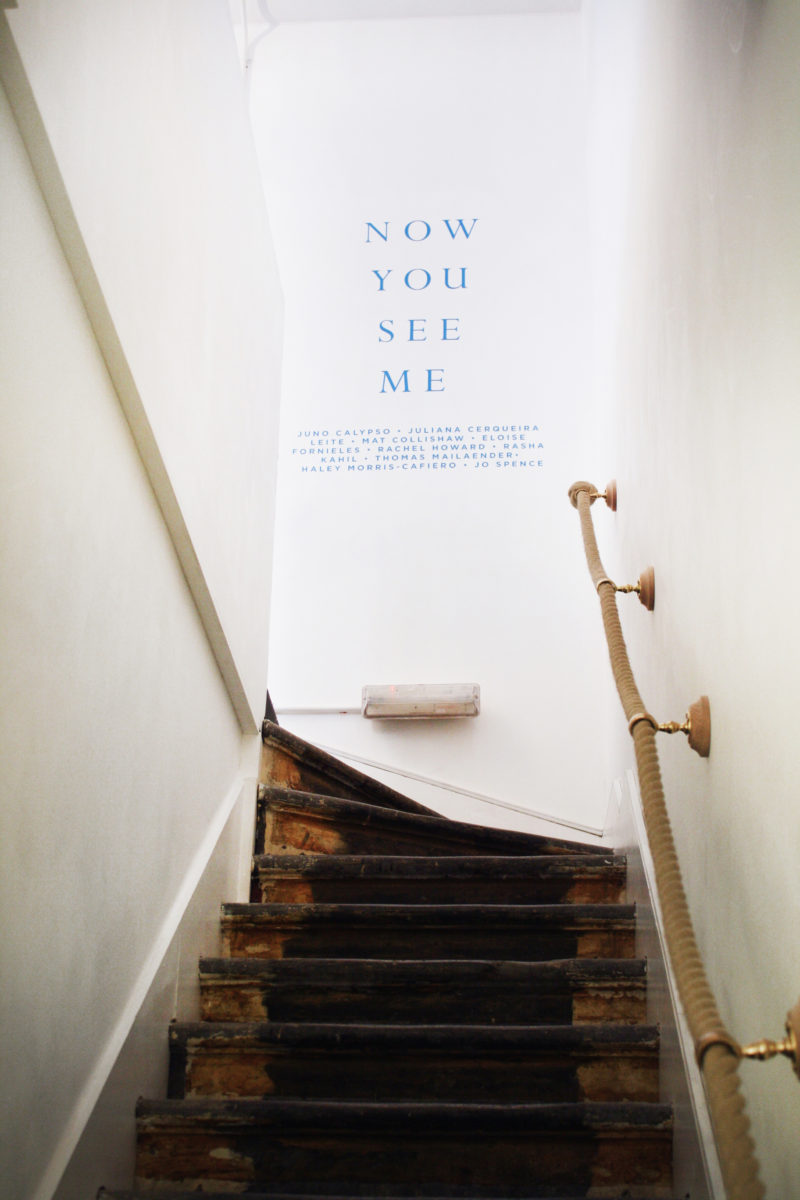 Something Curated: Can you tell us about TJ Boulting, the vision and ethos behind the organisation?
Hannah Watson: It grew organically at the beginning. Trolley started in 2001 and we moved into our space on Redchurch Street in 2004; the space used to be Stuart Shave Modern Art, so it already had a gallery background. Then we started doing exhibitions to do with the books – the books were mainly photography, and Gigi was very political and had an interest in photojournalism, tackling quite difficult subjects, which works well in books. But the idea was really never to do with exhibitions; the book was always the primary focus. Back then we were in east London and knew a lot of artists, and basically we started doing little exhibitions. I joined, and my background was more in contemporary art, and I had just done this internship at the Peggy Guggenheim in Venice, and I saw the potential to develop an exhibitions programme. So as well as doing the books, we were actively doing our own research and looking for artists to work with.
We started the relationships with artists back in Redchurch Street. We did a couple of years there, 2009, 2010, where we were doing serious shows with new artists, like Boo Saville, Henry Hudson and Stephanie Quayle, and then we left there and came here. Trolley was, in everyone's minds, the publishing house and it had a strong identity, and so it was really important that the gallery had its own identity, so that it wasn't confused. It wasn't because the artists didn't like being associated with Trolley, in fact they were proud. They would say, "Oh, I'm having a show at Trolley Books", and we'd be like "No no, you can't say you're having a show with a publisher, people won't understand it." But you know, they loved being associated with the amazing books that Trolley was known for publishing. But ultimately we really wanted to give the artists their own identity.
In the same way as with the publishing side, we had a reputation for publishing a lot of photographers' first books – Gigi in particular was good at picking up on really interesting photographers and giving them a platform – that continued through to the gallery, where we were working with emerging artists, going to degree shows, researching artists that had only been working for a few years, and offering them their first solo show. Though Trolley became known for photography books, our list of titles is very diverse, and we published our first fiction book in 2011. We were one of the first to do a colouring book back in 2007.
With the gallery it's really about working with the artists we wanted to work with, and not specifically being a photography gallery. It was about finding young artists that we were really interested in, offering them a platform, and the idea would be to grow with them. When we moved here, to Fitzrovia, in 2011, it's quite funny, we spent absolutely ages trying to come up with a name. We were thinking Trolley West, Fitzrovia Trolley, Gigi Hannah, we came up with so many names, and then we were standing outside and we looked up and thought, that's it! T J Boulting, it's written all over the building, and so that's where it came from. We built a whole new website, and it's got a totally different image to Trolley but it is still Trolley. We're still Trolley but we're TJ Boulting as well.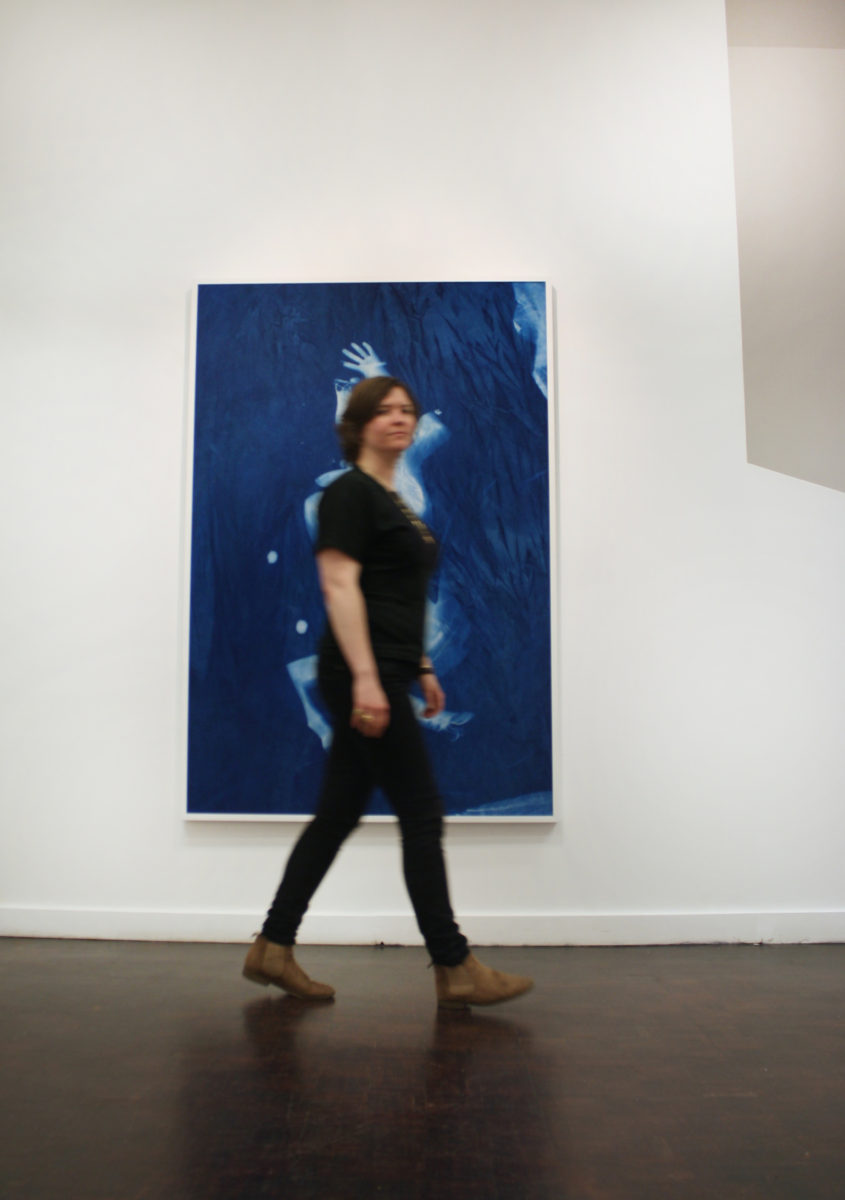 SC: What motivated you to relocate to Fitzrovia?
HW: I came to a private view at Josh Lilley, who is literally the gallery opposite, and I didn't really know Fitzrovia. You know when you walk into an area and just feel very at home? As I was walking away from the private view, just on the street down there, there's an old doorway with a sign that says "Titian House", and I thought that would be a really cool name for a gallery. And I went back to Gigi and suggested doing a popup in the West End – it was before the word popup was overused, it was 2009. So I basically stalked the building, ended up ringing the doorbell one day, went upstairs to this Nigerian travel agent's office on the first floor, and this guy told me, "you need to speak to Gary." So I get his information and emailed him about the popup idea, and he suggested we should meet. We went and met him, got inside the building and realised it was enormous and it was really beautiful. We started telling him about our ideas and he was like, "you should meet my father-in-law, Mr Spears." We ended up speaking to these two guys for about six months, and from what began as a popup, became we're going to move here, we're going to have this beautiful big space, and it just became overly ambitious. They really liked us but felt that we might be taking on too much, and we were like we want to try it.
At the same time the rent in Redchurch Street tripled and we decided we didn't want to stay there. It became all about moving to Fitzrovia and making it work. Ultimately we couldn't take on the whole building, and so we had to let it go. We didn't give up – we just started walking around the area, taking photographs of empty buildings, and then one day I walked past here and there was a sign outside, and I was like "Oh, that easy?" So I just called up the estate agent and said "I'd like to see the building on Riding House Street" and they said, "Yeah, come over." So we did. I always loved this building. I'd been past this building before and seen those big mosaic signs, and wondered what's inside. But I was thinking, I bet you it's nothing but it would be good to just have a look. This upstairs room here was split into three and had a little corridor running through the middle, it was like this old office, and the downstairs was pretty much like how you see it now. Gigi and I just looked at each other and thought this is great. Possibly not a great office, but it's a great gallery space, four-meter ceilings, perfect. So anyway, that's how we ended up coming here.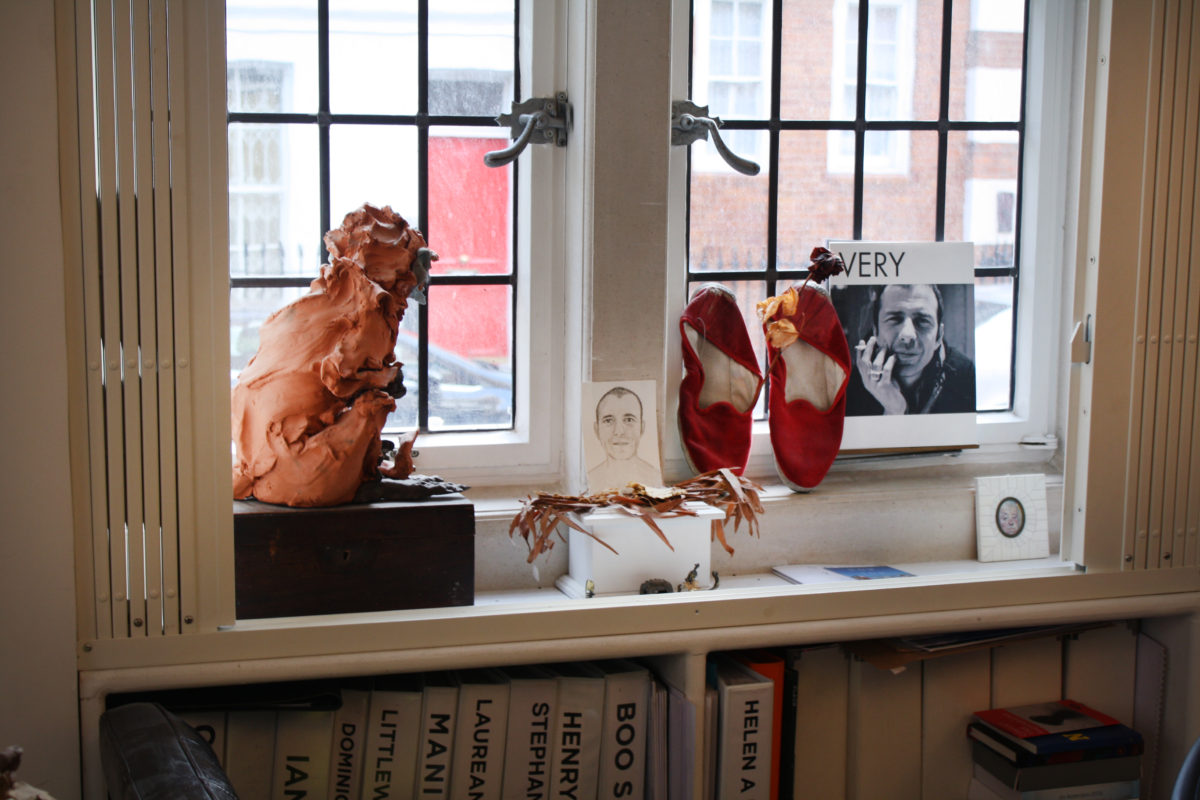 SC: What was the process of renovating the building like?
HW: The floor was all covered in lino, these red office tiles. And they were like, "do you want us to restore the carpet?" And we said, "No! Can we just have the original parquet and mosaic please?" They didn't really need to do much; they just took the flooring out, and downstairs, in the basement, there had been a small accident. There's a little tree outside that a truck had knocked over, and Westminster Council had replanted it but ended up digging into the lining of the basement. So when we turned up, the whole of the corner of the downstairs, where the Mat Collishaw is now, was all disintegrating and mouldy. We had to wait a year for them to first get the planning permission and them re-line the entire basement. So we ended up moving in in October 2011. It wasn't actually finished. We had eleven Icelandic artists exhibiting in an unfinished gallery during Frieze and it just became … I mean, it took over a 180 bottles of Prosecco from the vineyard we know in Italy, where we also print our books, and we ended up having a really good party.
The gallery didn't properly finish till early 2012. June 20th 2012 was when Gigi was diagnosed with pancreatic cancer, so he wasn't really here, in this space, for that long, but he loved it here. He really felt at home and he would even sleep on the sofa sometimes. We'd basically organised this really amazing show of Alighiero Boetti's tapestries, Gigi was friends with his widowed wife, and that was kind of one of the first really fantastic shows here. We really opened that show thinking this is it, we've arrived, the gallery is finished, we have a beautiful show by one of the most important artists of the 20th century, and sadly, right in the middle of that, was when he was diagnosed. From so high to low. He died six months later. But what's amazing about Trolley and Gigi is that it has such a huge network of people supporting it. For example, for his auction, many artists donated work to help raise money for his treatment. There's always been this huge support group of friends, and people involved, our designers and photographers, the artists, you know it was quite an amazing response which has helped a lot, and kind of kept things moving forward.
SC: How has the building's structure and unique features influenced your use of the space?
HW: When we first moved in, I did want to have it really minimal, like a white cube. But then it was really important that we have all the books around us, and we're just not really a white cube kind of space, especially in terms of the upstairs. Anyone who is in publishing is a paper person. And obviously we couldn't get rid of the sofa because that's an important part of our fabric; we brought it over from Redchurch Street. It was decided that this would be the office for the books and the gallery. What's happening now is that since there are so many great independent publishers that I am friends with in London, I'd like to start having their launches here and make it a space that's not just for Trolley but other publishers too. I just need to build a few more shelves.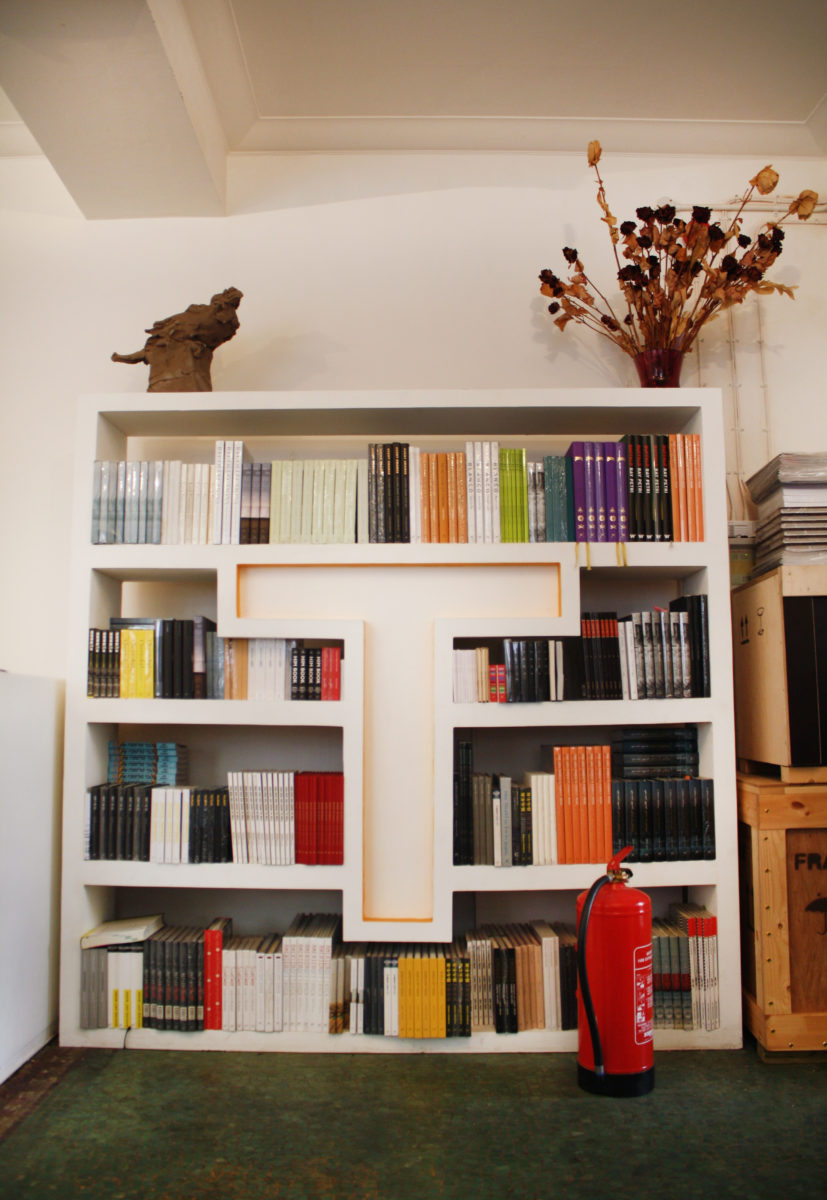 SC: That's a great shelf – was it commissioned?
HW: No, my boyfriend made that. After Gigi passed away, we did this big exhibition called Trolleyology in this space in Shoreditch in Londonewcastle Project Space. The idea was to present all of the books, and so he went away and came back, and I was imagining loads and loads of shelves everywhere, and then he was like, "Here it is!" And I was a bit mean, like "Oh my god, how are we going to fit all the books on there?" And then I looked at the 'T' and thought it was actually pretty incredible. And funnily enough, it's just the perfect size for in here.
SC: What are you currently working on?
HW: So at the moment we have the group show, the photography show, and the idea was, even though we don't identify as a photography gallery, we do have a strong photography connection. After the British Journal of Photography Award, we also this year had a booth at Photo London for the first time. The show is looking at the use of the body in photography. You might instantly think this is going to be a show about nudes and it's going to be quite classic. No, it's not classic – it's about subversive and diverse uses of the body. There are so many interesting photographers using the body but in this kind of different way: Thomas Mailaender, who burns negatives onto skin using UV lamps, Rasha Kahil, taking her clothes off in your house when you're out of the room and secretly taking a self-portrait, and then Juno Calypso, who we had worked with for the BJP Award, with these surreal self-portraits as her character Joyce. And then a new artist, who I only met recently, Haley Morris-Cafiero, who captures people looking at her, judging the way she looks. And then also there was this idea of mixing up artists that weren't necessarily photographers but were interested in using photographic techniques, like Juliana Cerqueira Leite who mostly makes sculptures. There's also this aspect of mixing emerging artists with established ones, like Mat Collishaw, Jo Spence and Rachel Howard. There is this real mingling of photographers and artists that utilise photography techniques, established and emerging talent. And alongside the gallery programme, I have to balance the books.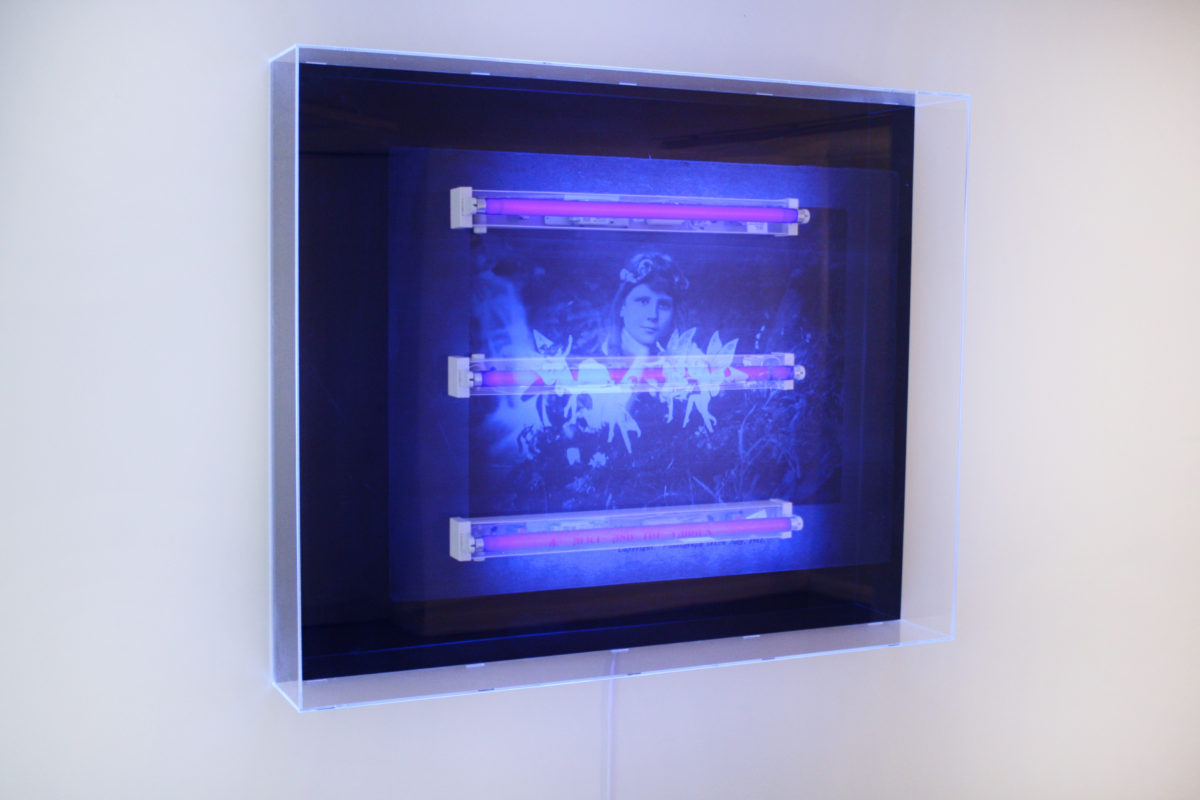 SC: How is TJ Boulting unique from other art spaces in the city?
HW: I think definitely the space is quite unusual. It's not really what you expect as well, because we do have a period building and the gallery part is downstairs. It's really great when people discover us; it's not so obvious from the outside what we do. I don't really know many other galleries that have this book side, and not having this kind of sterile gallery space feels much more interactive, with other things going on. There's just a different feel here – I think it's got a lot to do with the building and books. And all the furniture – everything has got a kind of story behind it and we're not afraid of having objects on display that relate to our personal experiences, like Gigi's suit hanging up and the roses from his funeral. There's also something nice about having the other artists' work just sitting around, so there isn't this overly formal divide from the exhibition space.
SC: How do you go about discovering and selecting artists to exhibit? Are there any platforms you look to to find emerging talent?
HW: I try and go see as much as I can, which is often quite hard because when you have your own space, you end up spending most of your time here. But I definitely go and see all the graduate shows. I went to the Slade yesterday, I'm going to go see the Royal College, RA Schools is coming up, Saint Martins too. And apart from that, I like to see other exhibitions, go see who is doing what and just kind of learn as much as you can about the different artists that are out there. In terms of offering people exhibitions, I could know an artist for a short amount of time and decide that we could start working together, or get to know them gradually over a few years. I guess it's kind of about timing. Most things in life are about timing. Definitely just getting out there and seeing as much as possible is important.
SC: Can you tell us about some of your favourite or most memorable exhibitions at TJ Boulting?
HW: Well, obviously I can't choose my favourites but one that stands out would be Stephanie Quayle. She did an exhibition where she basically built the pieces for the exhibition downstairs. She made life-size cows out of clay, similar to the ones exhibited at Saatchi, and because she had made them in the space, when people came for the opening, she'd only finished them a day or two before, so everything was still wet. Walking in there, there was this real feeling of the presence of live animals in the gallery space. What I really like is that the space offers something different to every artist, every show is totally different.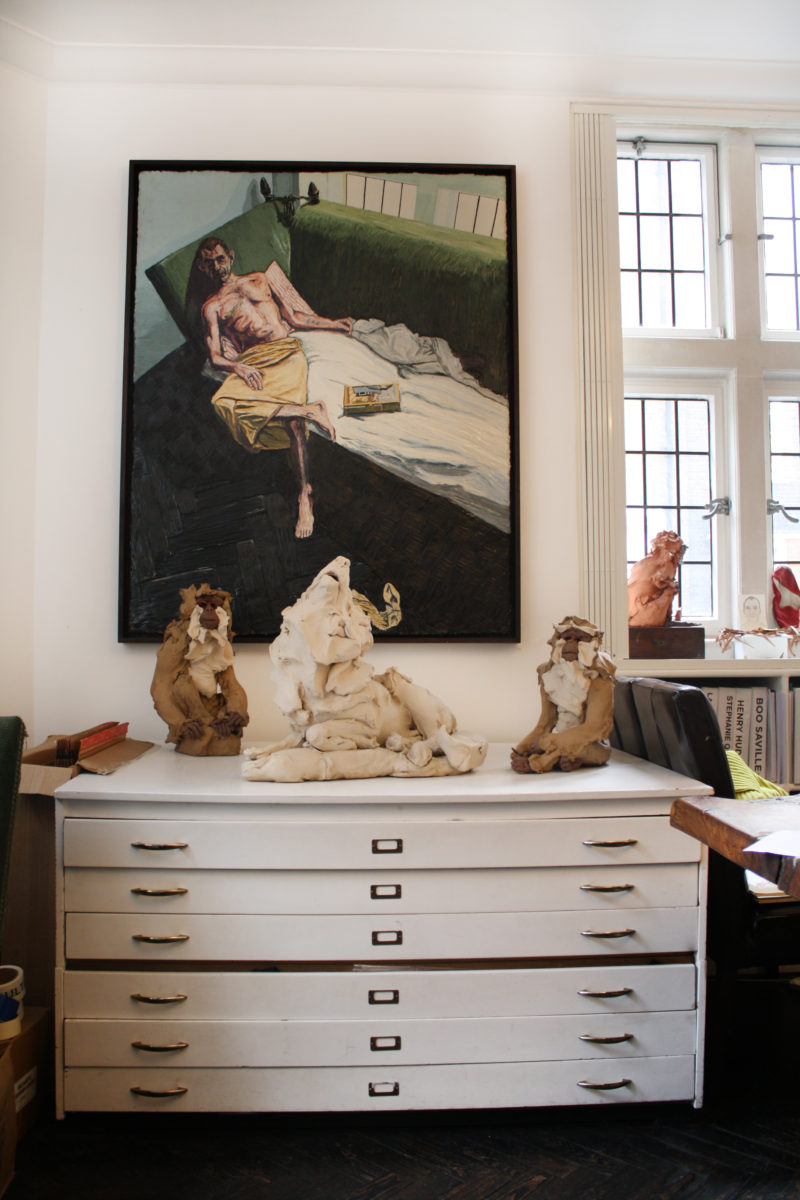 SC: How did you get into this industry? What was your journey?
HW: My career path has been really influenced by a mixture of things. I studied History of Art and then I worked for a very small online gallery, then I became more interested in photography, I was writing reviews for exhibitions. And then I went to do this internship in Venice and then it was basically my interest in photography, writing and art, and a chance meeting when someone said, "Have you heard of Trolley?" and I said, "God, I have. I have a book by Trolley and I remember opening it up and seeing the name and thinking that's a weird name for a publisher." And then all of a sudden I found out it was right next-door in Shoreditch. It was just one of these chance meetings that life throws at you. I was 25 when I started working for Trolley and I'm 36 now. I don't know what I would do next – I often think I'm unemployable; I've never worked for another company. What would I do alternatively? This is what I love to do. I am going to do this for as long as I can.
SC: What does London offer you as the site of your organisation?
HW: For the gallery and publishing, there are really interesting and innovative scenes here. Having exposure to the art schools and the other young galleries that constantly springing up – there's just a lot going on and it's wonderful to be able to tap into that. London has got some really great young independent publishers and whenever we go to New York, we get such great feedback. I think London forces you to be creative because it's quite a hard city to live in. It's a bit like the recession mentality; when it's a really hard time you become creative, and I kind of think it's always a bit like that here. You never know what's going to happen next.
SC: Do you have any favourite museums or galleries in London?
HW: Yeah, I think we're lucky that we have a lot of the major museums with interesting programmes. From the Tate down to the smaller galleries, there's so much diversity here. Like I said before, I like to go to as much as possible and make the most of what's at my doorstep. I like to dip in and out of everything – one day it will be Camden Arts Centre, next thing it will be South London Gallery, then it will be something in the east, then Peckham, then a blue-chip gallery in central London. You never know where it's going to come from next.
SC: What would be a piece of advice you would give to someone interested in setting up their own creative platform?
HW: I would say go for it, and try and make it work financially because things can really add up. Keep within your means and experiment as much as possible. Grow what you can do and try to sustain it as long as possible. Don't give up after one project; see how long you can keep going. Take it slowly and look around you. There's not an easy way to do it.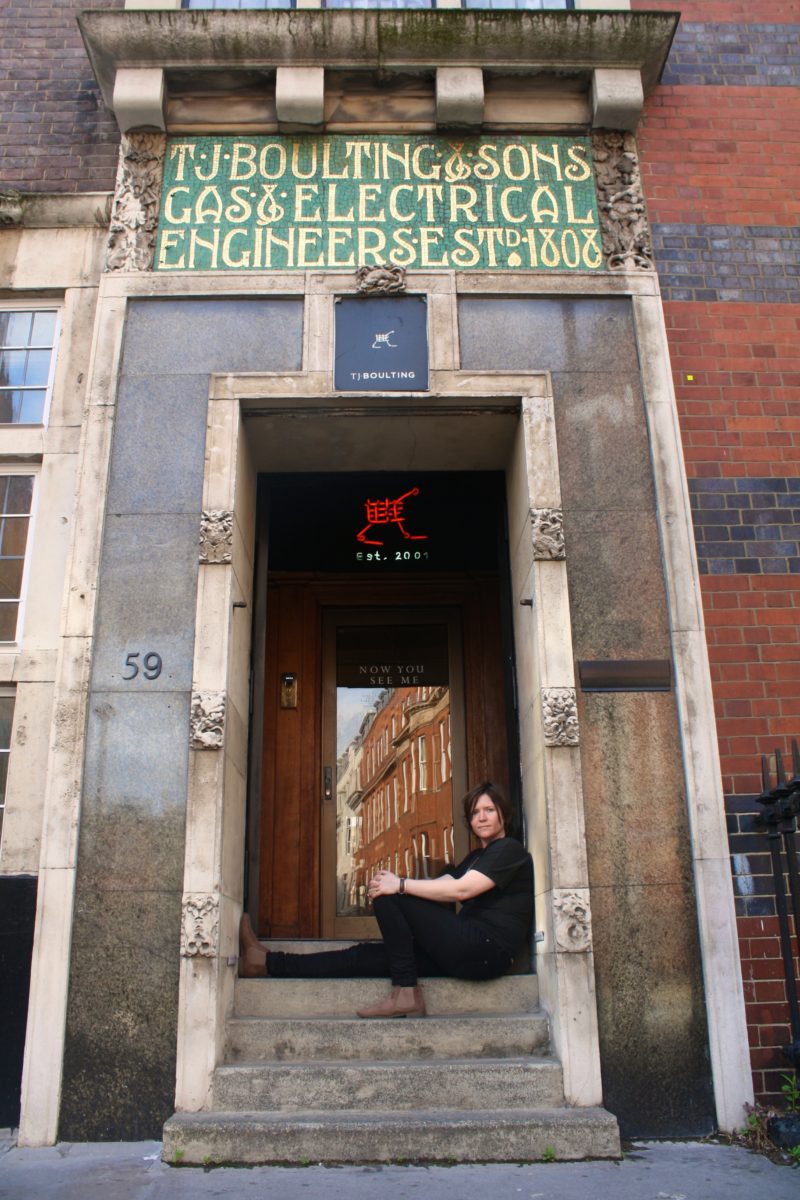 SC: Where do you live in London and what drew you there?
HW: I live in Hackney. I've lived there since 2003. But I'm actually thinking of moving to south London because my boyfriend lives there. I'm quite happy in both though. I like the atmosphere of Hackney but to be honest I spend most of my time in the gallery, so I'd say I kind of live in Fitzrovia. And what I love about this area is that it hasn't changed for so long. It's in the middle of town but it's quiet – on the weekends it's totally dead. All the pubs are really old and haven't changed, and it's got a really nice sense of community and character, almost like a small village of its own.
SC: What's your favourite restaurant?
HW: There's this amazing Indian restaurant called Ragam around the corner, which is always full. It doesn't look like much from the outside but there's always lots of people there. And right here! This is the best club in London. You can do what you like here. We eat and drink at this table. I get the curry from Ragam and bring it here. We do birthday parties for our authors, and wherever we go we end up back here by the end of the night.
SC: What's your favourite holiday destination?
HW: I have a massive affinity with Venice. That's kind of where I met Gigi properly – Trolley was started in Venice. We still print all of our books near there. Every two years there's the Biennale, so there's always a reason to go back. We stay in the Prosecco vineyard and eat amazing food; it's like our spiritual home.
Now You See Me: The Body in Photography is open at TJ Boulting till 2 July 2016.
59 Riding House St, London W1W 7EG
Interview and photography by Keshav Anand