Edda Gimnes: London's Fashion Designer for Tomorrow
Edda Gimnes is a recent graduate from the London College of Fashion. The Norwegian born designer lives and works in London, where she creates eclectic designs combining diverse elements, from pink knitting with gold and light blue embroidery to bold prints with outlandish embellishments. During the last Berlin Fashion Week, Gimnes won the Designer for Tomorrow Award, patroned by former Lanvin creative director, Alber Elbaz.
Her process is based around the research of found objects, exploring their sentimental or emotional significance. From there, she builds her own archive, a collection of  memories that helps her make up stories which she translates into her clothes, with the intent to pass along hints to allow people to create their own narratives.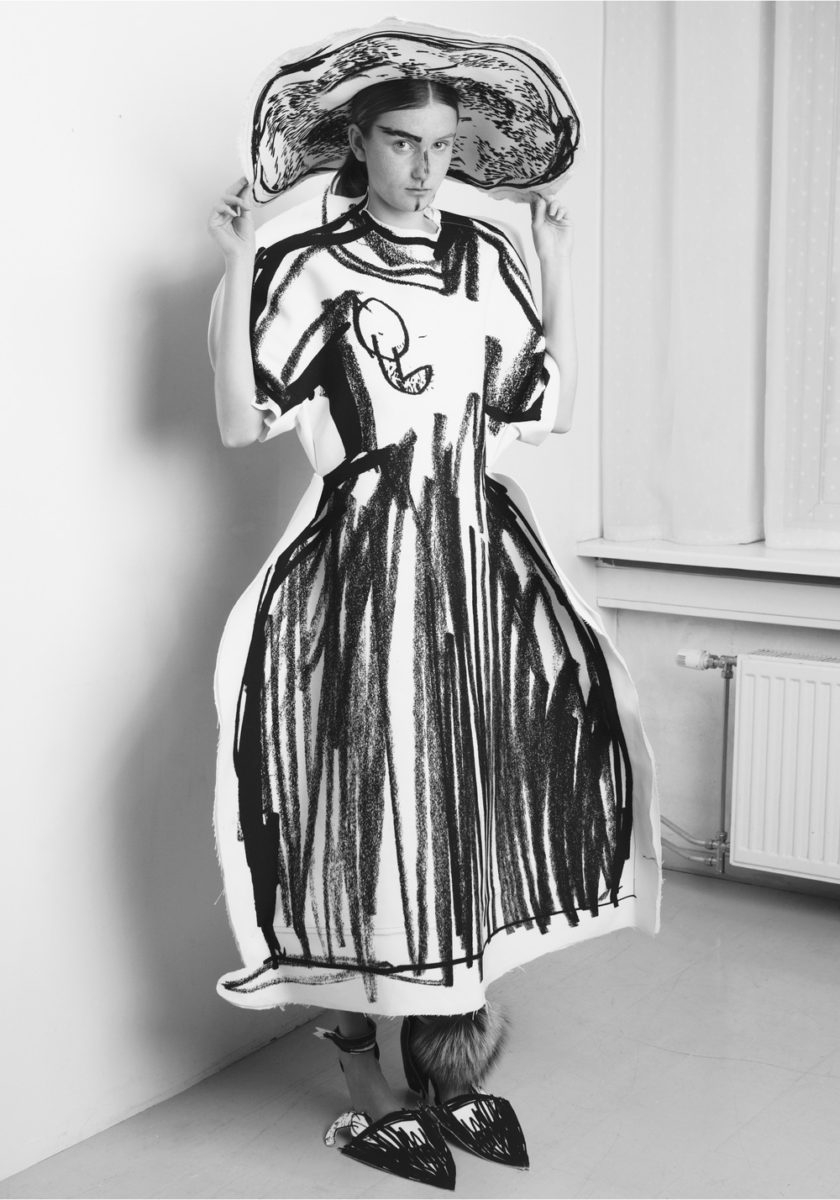 In her last collection entitled the "Ragpicker", Gimnes created the illusion of two-dimensional garments by brush painting Dubuffet-esque strokes onto canvas. Using her hand to accentuate a playful aesthetic, the black and white drawings were later digitally printed onto fabrics. The whimsical renderings dramatically brighten up otherwise commonplace garments, from hats and dresses, to shoes.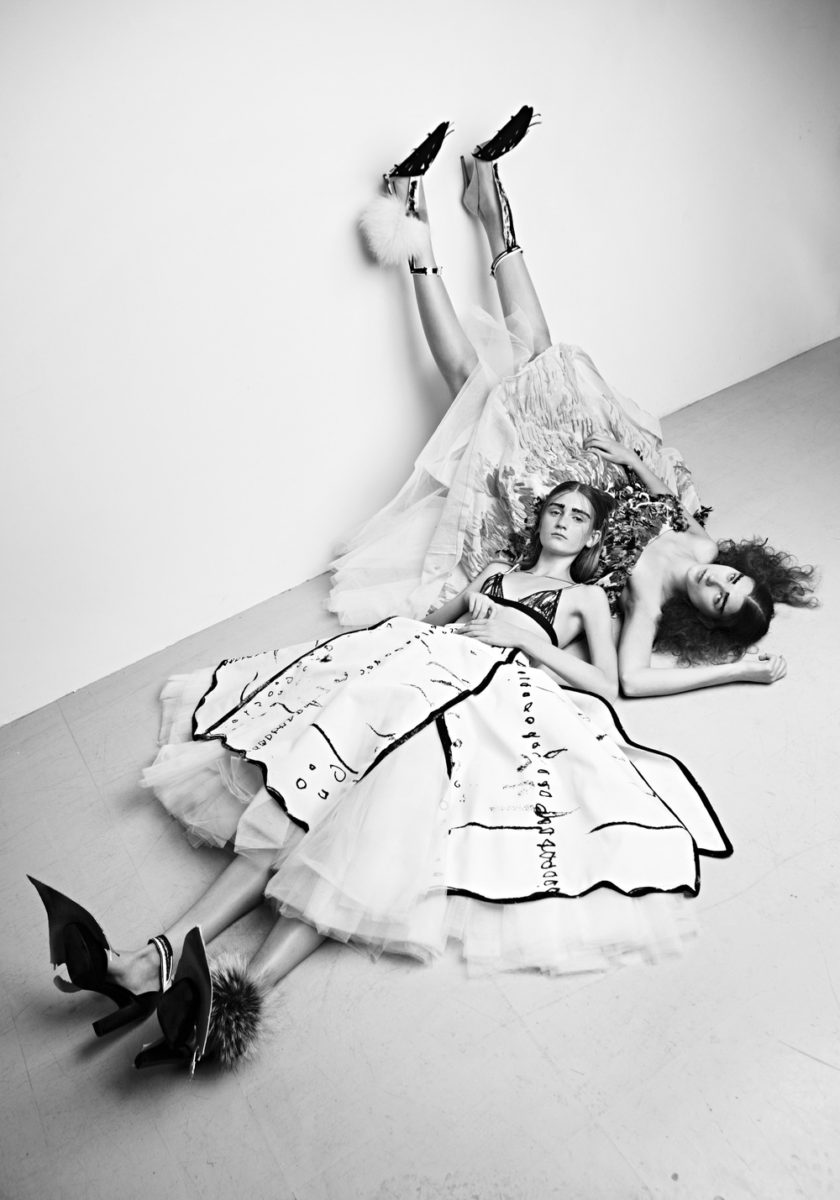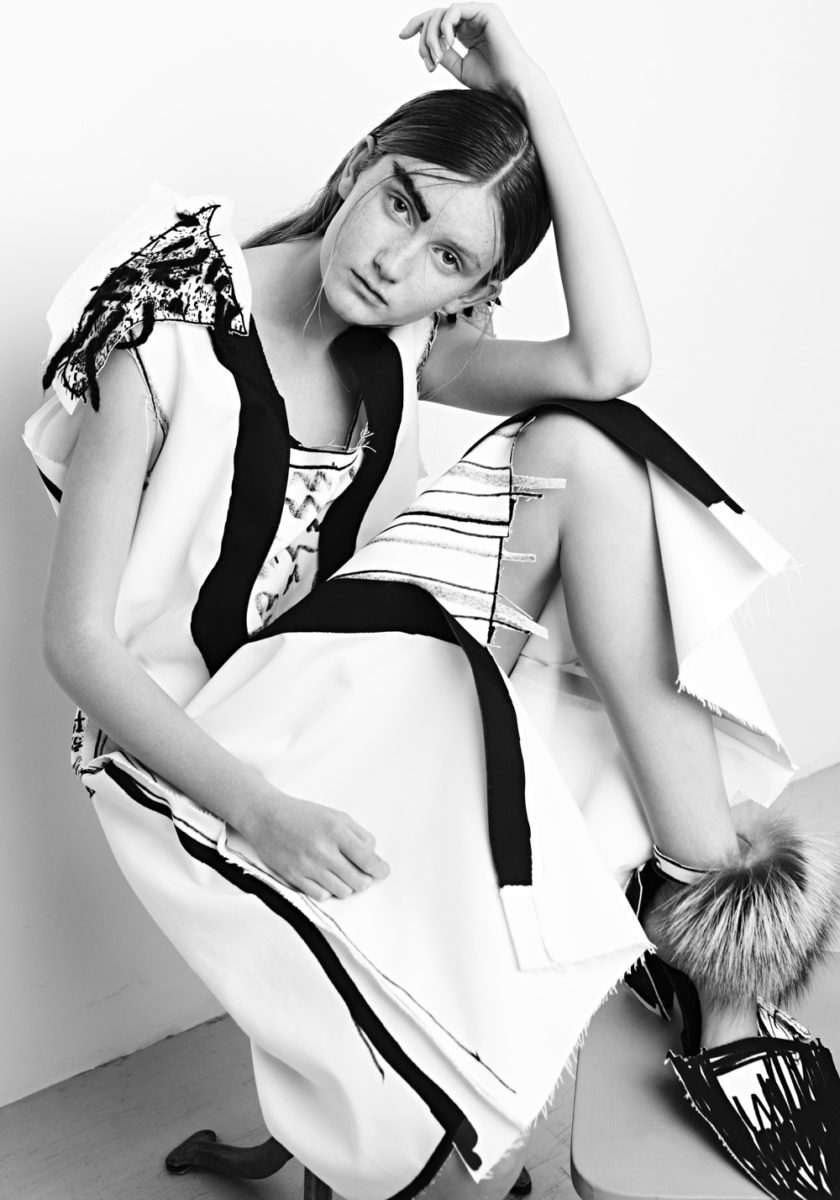 Gimnes executes instinctive and spontaneous collections with brio, blurring the lines of art and fashion, and, perhaps most importantly, allowing the spectator access to her wonderful sense of imagination.
www.edda-gimnes.com
Text by Tamara Akcay