A History of London's Nightlife Personalities
London's nightlife is reactionary, revolutionary, and diverse. At the forefront of each generation's most innovative music and fashion, London clubs have marked the cultural force of Britain's colourful and continuously evolving youth scene. The club has historically provided safe, inclusive spaces for otherwise ostracised groups and subcultures in British society. Though recent figures have suggested that almost half of the UK's nightclubs have shut their doors in the past ten years, contrary to fear-mongering belief, London nightlife still thrives. DJ Dave Haslam, in his book Life After Dark: A History of British Nightclubs and Music Venues, writes that 'Clubland has an ability to rejuvenate itself.' Whereas London's club scene was once powerful but factional, it is now more widespread and eclectic. Something Curated looks at the pioneers behind London's biggest clubs and bars from the 1960s to the present.
1960s
Ronnie Scott || Ronnie Scott's Jazz Bar (Soho)
Ronnie Scott (originally Ronald Schatt) was a tenor jazz saxophonist born in 1927 in Aldgate. He started playing in clubs at the age of 16, before building his own jazz empire in the form of Ronnie Scott's Jazz Bar. The club opened in 1959 and is located on Frith Street in Soho, where it has hosted an impressive spectrum of musicians, including Chet Baker, Ella Fitzgerald, Curtis Mayfield, Nina Simone, Zoot Sims, George Melly, Wynton Marsalis, and Prince. Scott had previously travelled with a number of other British musicians on the Cunard liner Queen Mary in the 50s in order to visit New York and hear the new jazz and bebop that was emerging. Scott's interest in transatlantic jazz maintained itself through the musicians he hosted at the club, as well as in his own musical style. He was renowned in his sometimes-role as the club's Master of Ceremonies for his repertoire of jokes, asides and one-liners. He died in 1996.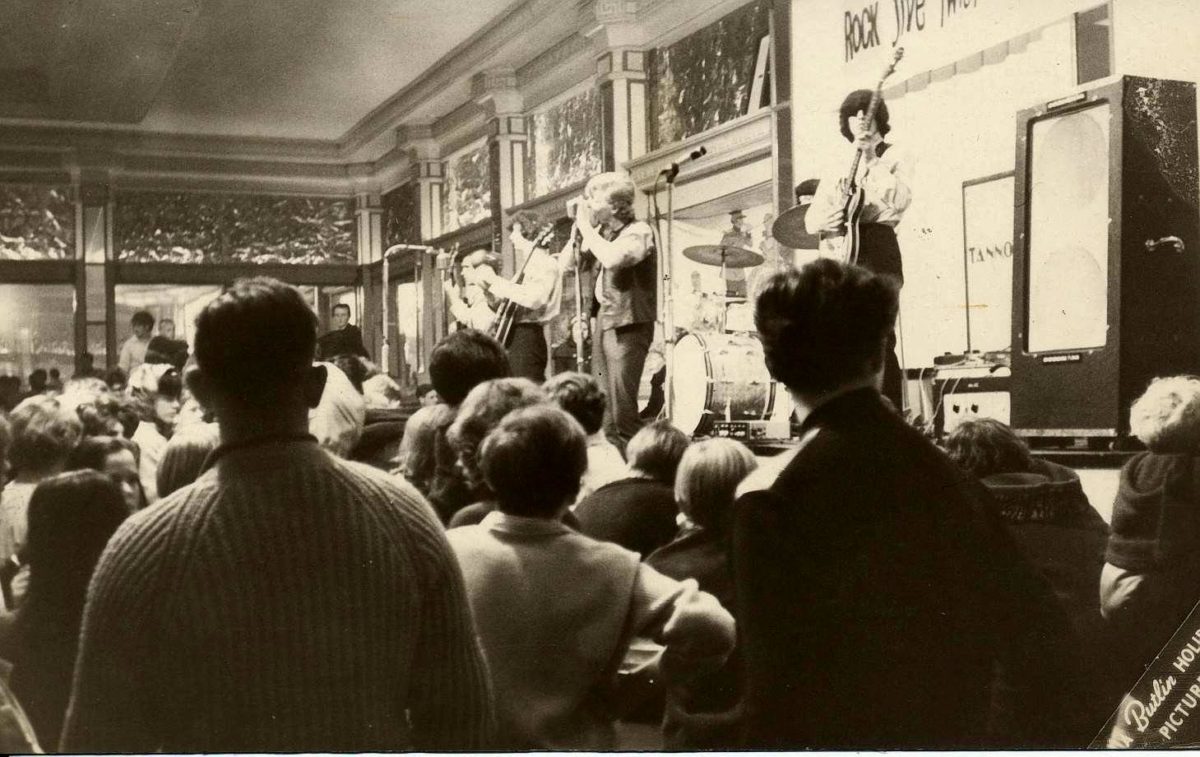 Rik Gunnell || The Flamingo Club and Bag O' Naills (Soho)
Rik Gunnell was a former boxer who started his career as a bouncer at jazz club, Studio 51. After opening a few clubs, Rik ran out of money and vanished to Paris where he fought for food. On re-emerging, Gunnell met Tony Harris, manager at Leicester Square's Mapleton hotel, and they began to run an all-night club there. In 1959, he took over management of The Flamingo on Wardour Street, which became the centre of mod culture in the 60s. It was a favourite haunt of The Rolling Stones, Jimi Hendrix, and The Beatles. Rik and his brother Johnny set up an agency in Soho, managing artists such as Fleetwood Mac, John Mayall, and Slade. In 1966, they opened The Ram Jam Club in Brixton where Otis Redding made his British debut, and in 1967 Rik started managing the Bag O'Nails club. The diverse music, fashion and cultures at both The Flamingo and Bag O'Nails played a part in breaking down racial prejudices in post-war Britain.
Newton Dunbar || The Four Aces Club (Dalston)
Dunbar arrived in Dalston from Jamaica in 1956 and established The Four Aces Club, named after a popular Jamaican cigarette brand, in an old Victorian theatre. It was the first club to open in Hackney and one of the first venues to play black music in Britain. Three weeks after his booking at The Four Aces, Desmond Dekker achieved number one in the charts and put the club on the map, making it a favourite of Bob Dylan, Mick Jagger and Joe Strummer. By the late 80s, The Four Aces was being raided frequently by the police and Dunbar joined forces with Joe Wieczorek to transform the club into Labyrinth, the first legal indoor rave venue. The club played acid house, and later moved on to hardcore, breakbeat, D'n'B and jungle. Labyrinth's publicity flyers in the 80s featured a cartoon strip about a superhero who could rave for 96 hours without stopping. Though Hackney council eventually reclaimed the building in 1998 – despite outrage and petitions – one of the apartment blocks which was built on the site was named Dunbar Tower in homage. Dunbar still DJs under the name DJ Newton Ace.
Mark Birley || Annabel's (Mayfair)
Mark Birley founded aristocratic Annabel's in Soho in 1963 and named it after his then-wife, Lady Annabel Vane-Tempest-Stewart. It was conceived of as a piano bar, for its blue-blooded, high society members to drink at before gambling upstairs. Annabel's thrived during the 60s and 70s because Birley was fastidious, shrewd and, crucially, rich. He had the latest American tunes flown in every week from New York and, over the years, Annabel's has attracted celebrities such as Elizabeth Taylor, Kate Moss, Princess Diana, Diana Ross, and Frank Sinatra. However, Birley's business and personal life were never far apart, and since Birley handed management of the club over to his son Robin in 2003 and then controversially sacked him in 2012, scandal about wills, affairs, private investigators and conmen have surrounded the family. But this has only served to deepen the historic attraction of Annabel's and, though now in the hands of Richard Caring, fashion tycoon, Birley's legend lives on.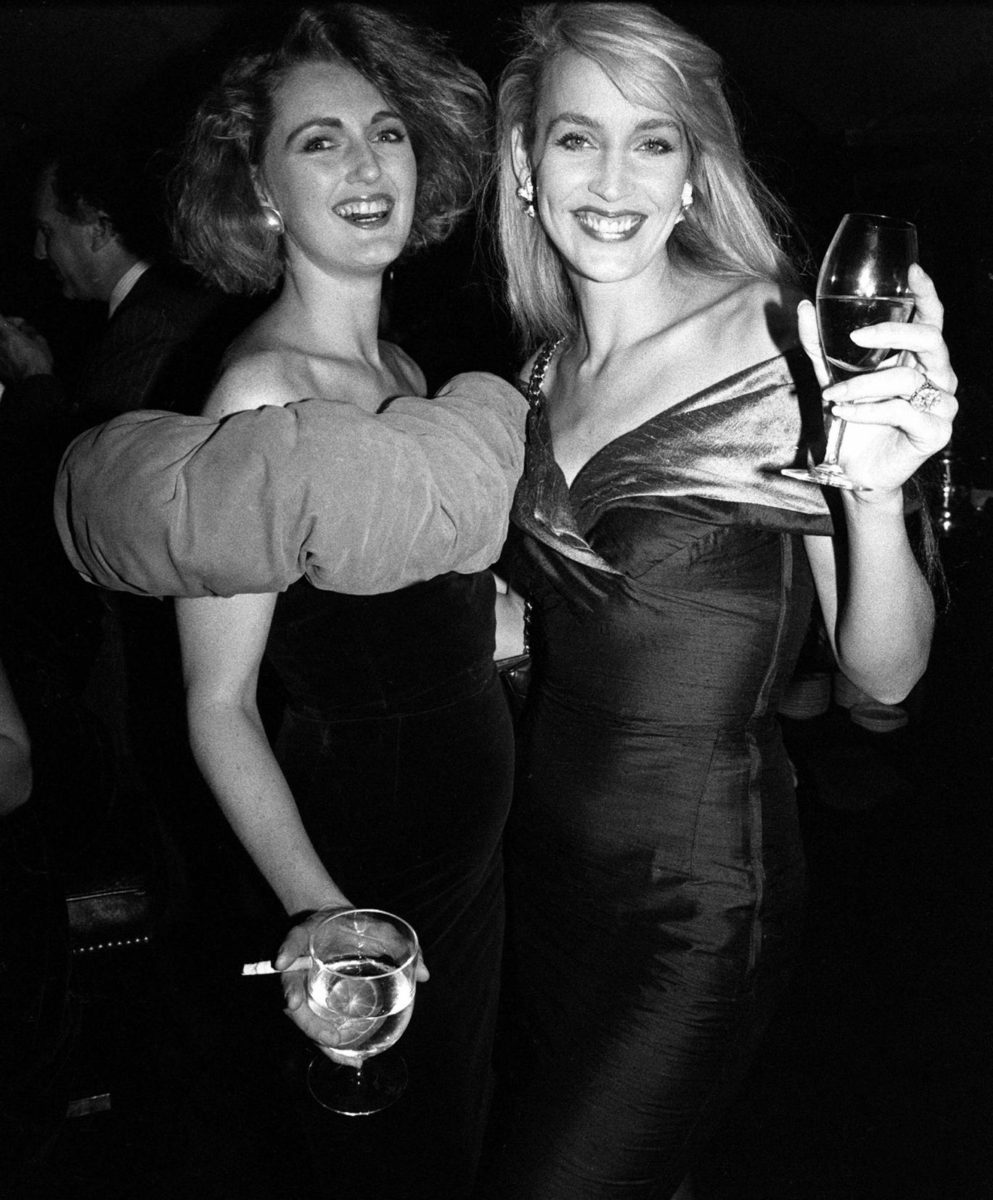 1970s
Susan Carrington and Andrew Czezowski || Roxy (Covent Garden) and The Fridge (Brixton)
The couple met in Gunnell's The Ram Jam Club in Brixton in 1966 and converted the late-night bar The Chaguaramas Club in Covent Garden into the Roxy in 1970 with Barry Jones. This became the seminal punk venue of the 70s, alongside the 100 club, and hosted Generation X, Siouxsie and the Banshees, Chrissie Hynde, The Clash, and X-Ray Spex amongst others. Following this, the couple went on to create other clubs, Hell and Two Tone, and eventually The Fridge in Brixton. The Fridge was at the heart of the 80s New Romantic movement and hosted Eurythmics, Pet Shop Boys, Frankie Goes to Hollywood, and Grace Jones. It was also famous for its Africa nights hosted by Soul II Soul and Love Muscle, one of the major gay club nights in London. It moved on in the 90s to acid house and trance techno. The couple were the runners-up in the business category of Londoners of the Year Award in 1996.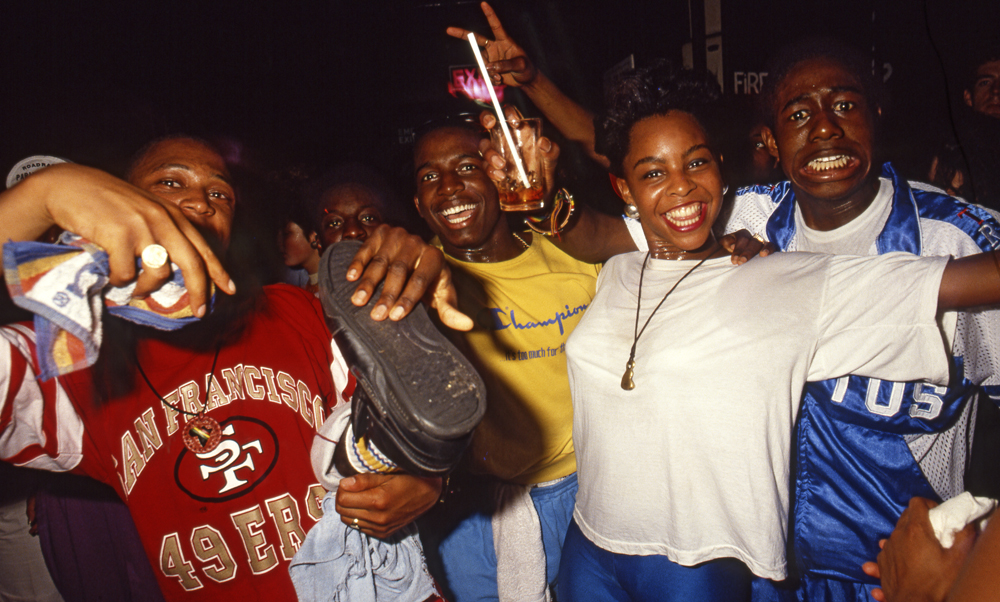 1980s
Steve Strange and Rusty Egan || Billy's (Soho), Blitz (Covent Garden) and The Camden Palace (Camden)
In 1979, amid rising unemployment and Thatcherism, the "Blitz Kids" scene began. It arose out of punk, but was also a reaction against the anti-fashion and austerity of its subculture predecessor. The Blitz kids were characterised by their outlandish, androgynous, variegated garms, and emphatic makeup. After initially coming together at Billy's club (in the basement of a Georgian townhouse supposedly haunted by the ghost of Nell Gwynne), they moved to the Blitz club in Covent Garden, which was well located between two art schools, Central St. Martin's and Central School. The DJ and doorman who ran the club were Steve Strange and Rusty Egan respectively, of the band Visage, and the cloak room attendant was Boy George. Though the group was small, their cultural impact was huge, and it is where New Romantics like Spandau Ballet first made their mark. Following the Blitz, Strange and Egan then fronted the "Club for Heroes" in Baker Street, before moving to the Camden Palace nightclub in 1982 (formerly The Music Machine and now KOKO), which is where they began to spread and influence the development of electronica in the UK.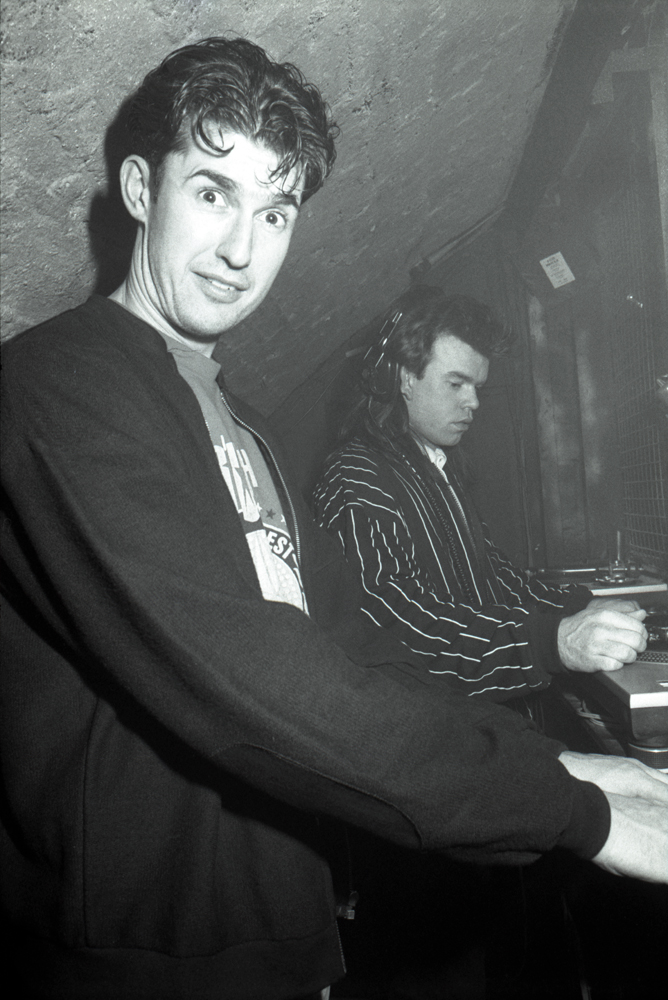 Jeremy Norman || The Embassy Club (Soho) and Heaven (Charing Cross)
Though the Sexual Offences Act legally decriminalised homosexuality in 1967, for a long time it was still socially taboo. But in 1978, after a visit to the ground-breaking New York nightclub Le Jardin, Jeremy Norman launched the Embassy Club in Old Bond Street as a London equivalent to Studio 54. Norman has said, 'For gay men the dance floor was truly a place of liberation; a place where we could feel free to express our sexuality and the unity of our tribe. The dance club was, in a sense, our cathedral.' Following the Embassy Club, Norman created Heaven in Charing Cross in 1979 in a former run-down roller disco. The interiors were designed by his partner Derek Frost, whom he married in 2006 on the first day it was legal in the UK to do so. Heaven was the rival to New York's The Saint, and became the world's most famous gay club. It also launched a new music style, Hi-NRG, and its original resident DJ, Ian Lavine, was a pioneer of beatmixing. Norman later set up Embargo and Leopard Lounge and was the founding trustee of Aids Ark.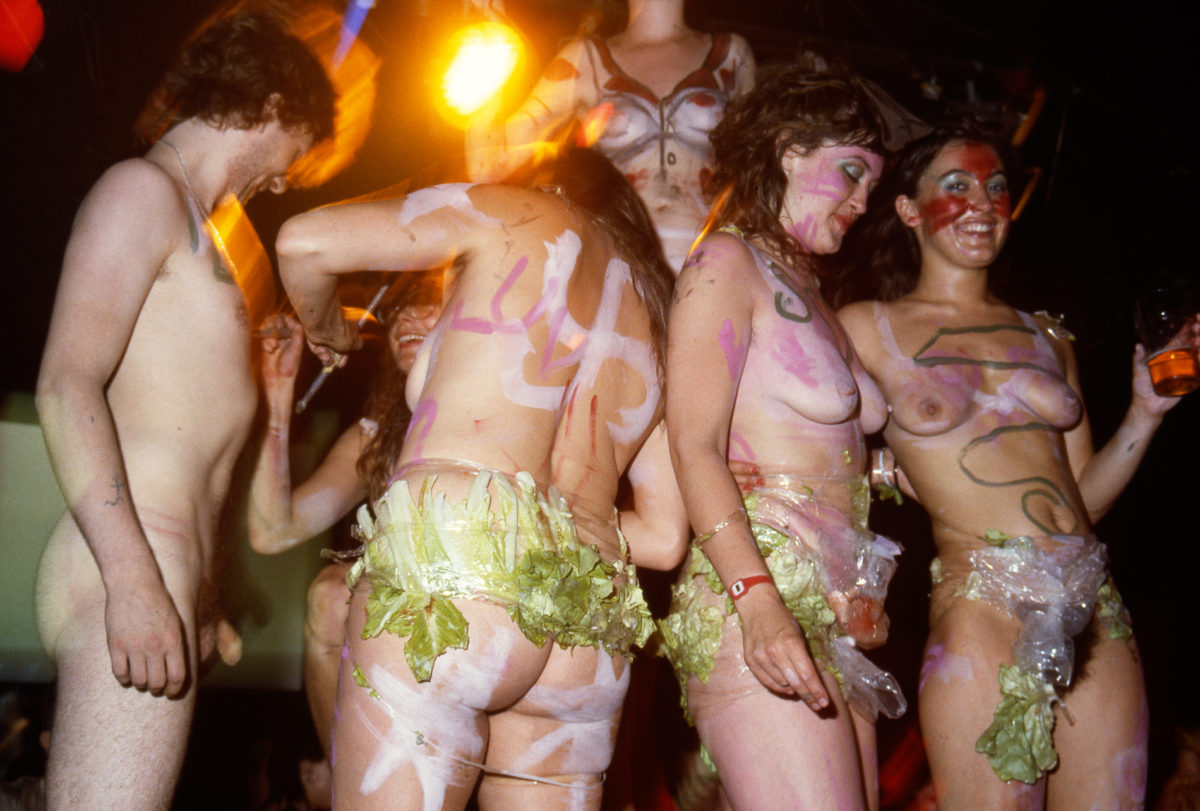 1990s
Laurence Malice || Trade (Clerkenwell Road) and Egg (King's Cross)
Laurence Malice opened Trade, a pioneering gay nightclub in 1990 at Turnmills, Clerkenwell Road. The club purchased a 24 hour dance license, and was the first after-hours club in the UK. It spawned the huge after-hours clubbing scene in the 90s. At the time, many men went cruising in the parks after leaving other parties and Trade's opening hours were meant to encourage men to go to the club as a safer alternative. This licensing advantage and Malice's approach to sound quality were crucial to Trade's success. Trade DJs like Tony De Vit became famous for pushing the breakneck hard house sound. Trade patrons included Kate Moss, Rupert Everett, Marc Almond, Alexander McQueen, and it is even visited by the Sex and the City ladies in an episode in 2002. Trade ended in 2008 due to the unexpected closure of Turnmills as a venue. Malice opened Egg in 2003 which won the BEDA Award for Best Club in London in the same year, and is ranked alongside Fabric and the Ministry of Sound as one of London's best clubs.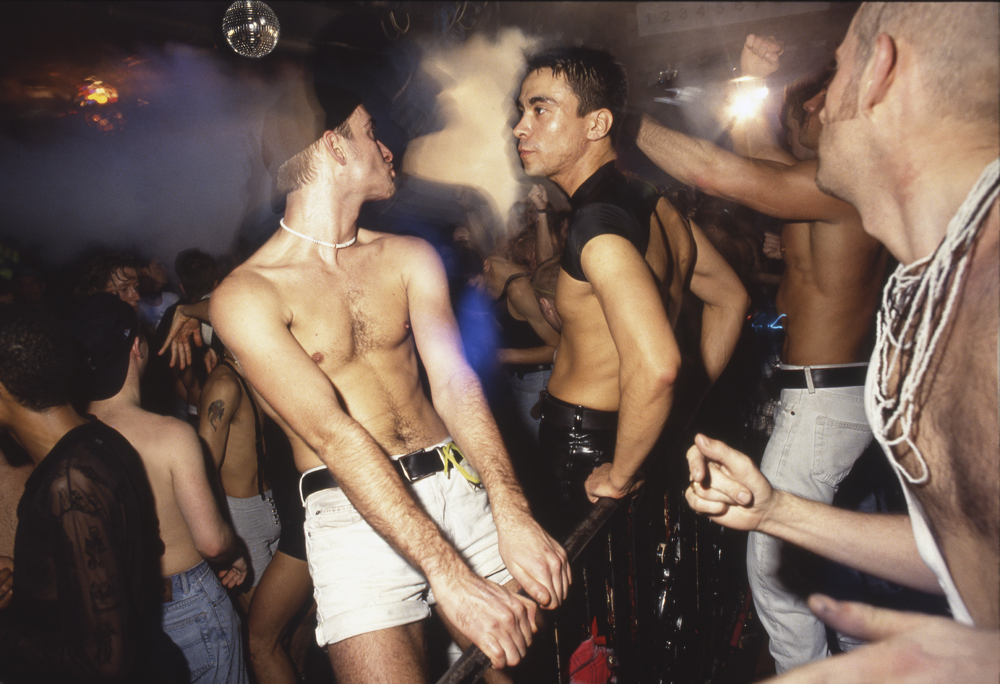 The Ibiza Four || Shoom (Southwark), The Trip (Tottenham Court Road), Milk Bar (Soho), Spectrum (Charing Cross) and Future (Charing Cross)
In 1987, four DJs, Nicky Holloway, Danny Rampling, Paul Oakenfield and Johnny Walker travelled to Ibiza for a holiday where they visited a club called Amnesia, a converted farm in San Rafael, and met an Argentine DJ called Alfredo Fiorito. They were inspired there to promote Balearic beats back in the UK, and founded the UK's rave scene. Rampling set up the club Shoom, which launched acid house culture and contributed to worldwide dance culture. Oakenfield set up Spectrum which was acid house and ran at Heaven, where Johnny Walker was a resident, and Future which was indie mixed with dance. Holloway set up The Trip at the Astoria which attracted more than 3,000 people a night, before opening the Milk Bar in Soho.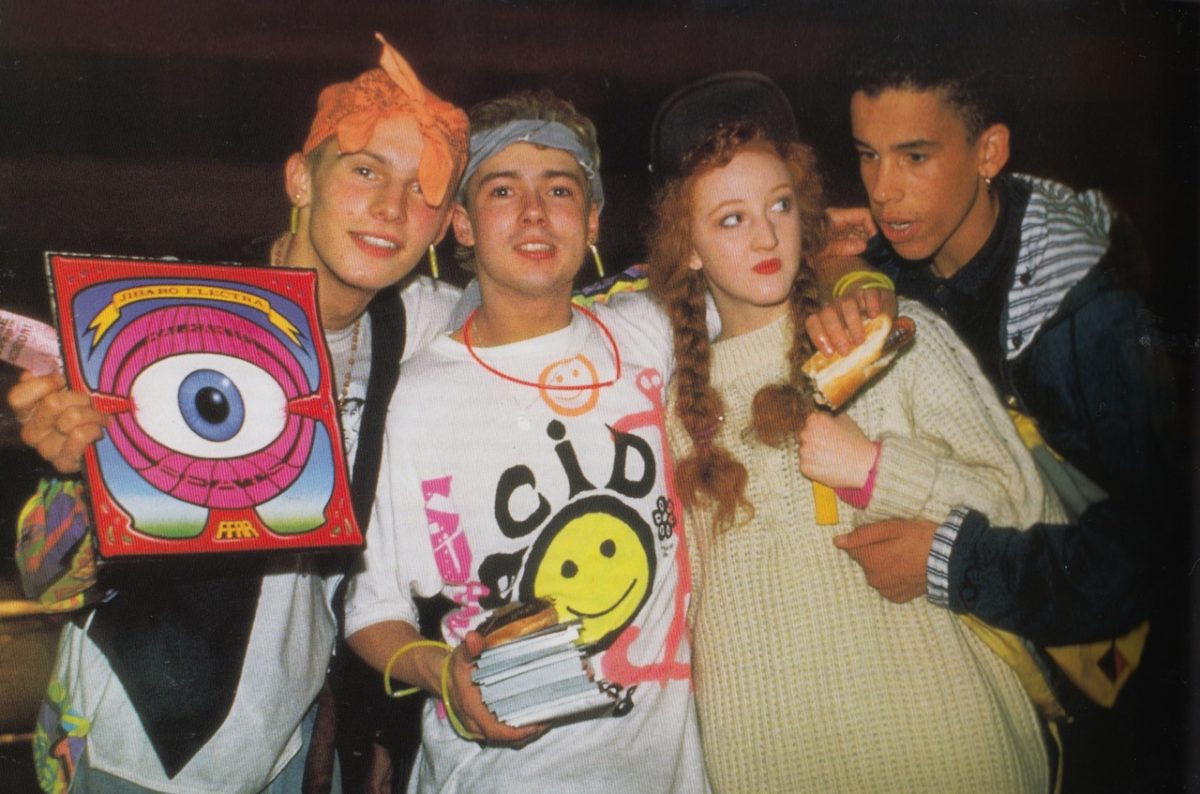 2000s
Eastman || Jungle Fever (Brixton)
Last month, club night Jungle Fever returned at Electric Brixton (formerly The Fridge), one of the UK's best-loved and longest running raves. Eastman is a pioneer in the jungle genre, which subsequently evolved into dubstep and grime. He founded jungle pirate radio station Kool FM (now online as Kool London) which grime artists like Flowdan, Dizzee, Wiley, and Riko have cited as an influence. Eastman also began Jungle Fever, named after the Spike Lee film due to its concern with race relations. Eastman has distanced himself from Garage, which is more concerned with image and bravado, claiming that instead jungle has more of a community voice. Jungle Fever is now an institution amongst ravers.
2010s
Digital Mystikz || DMZ (Brixton)
Digital Mystikz are a dubstep production duo, consisting of Mala and Coki, from the South London suburb of Norwood, alongside Loefah and Sgt. Pokes, whom make up the group ASBO (All Soundbwoy Out). They operate the DMZ record label and host the influential bimonthly club night DMZ. They took dubstep from its original home at FWD, held at East London's Plastic People which has a 200-people capacity, and brought it to a 1200-people capacity venue, Mass, making it one of dub's most famous nights in the world. Loefah has compared the atmosphere at DMZ to the 90s raves in their sense of inclusivity.
Dan Beaumont || Dalston Superstore, Dance Tunnel (Dalston)
Dan Beaumont is an integral part of the capital's nightlife scene, having begun his DJ career as one of the residents of the legendary Disco Bloodbath parties. He has since opened seminal venues, Dalston Superstore and Dance Tunnel, as well as the massively popular pizzeria chain Voodoo Ray's. In addition to running one of London's best music focussed nights Chapter 10, in collaboration with Charlie Porter, Beaumont maintains a busy DJ and production schedule, and has a regular show on the radio station NTS Live. Speaking of Dalston's nightlife history, Beaumont notes: "We weren't that early… Dalston has been an important nocturnal destination since the 60s. When we started Bloodbath five years ago I could feel something was afoot in Dalston. It took us a couple of years to find the site for Superstore – we could tell the area was going to develop."
Text by Ella Bucknall / Images courtesy of Dave Swindells unless otherwise credited