Fashion's Culture Of Appropriation
Appropriation within the context of art can be traced back to the Cubist collages and constructions of Picasso and Georges Braque made from 1912 onwards, in which physical objects such as newspapers were included to represent themselves. The practice was developed much further in the ready-mades created by the French artist Marcel Duchamp from 1915. Most infamous of these was Fountain, a men's urinal signed, titled, and presented on a plinth. Subsequently, Surrealism made extensive use of appropriation in collages and objects, such as Salvador Dalí's Lobster Telephone. In the late 1950s appropriated images and objects appeared extensively in the work of Jasper Johns and Robert Rauschenberg, and in Pop Art.
Today, the term is closely linked with a number of American artists who were prolific during the 1980s, notably Sherrie Levine and members of the Neo-Geo group, including Jeff Koons. Levine reproduced other works of art as her own practice, including paintings by Claude Monet and Kasimir Malevich. Her intention was to construct a new situation, and therefore a new meaning or set of meanings, for a well-known image. Appropriation art prompts questions of originality, authenticity and authorship, and belongs to the long Modernist tradition of art that questions the nature or definition of art itself. Exploring the impulse of appropriation in a broader context, we examine the changing perspectives of originality and authorship in fashion today.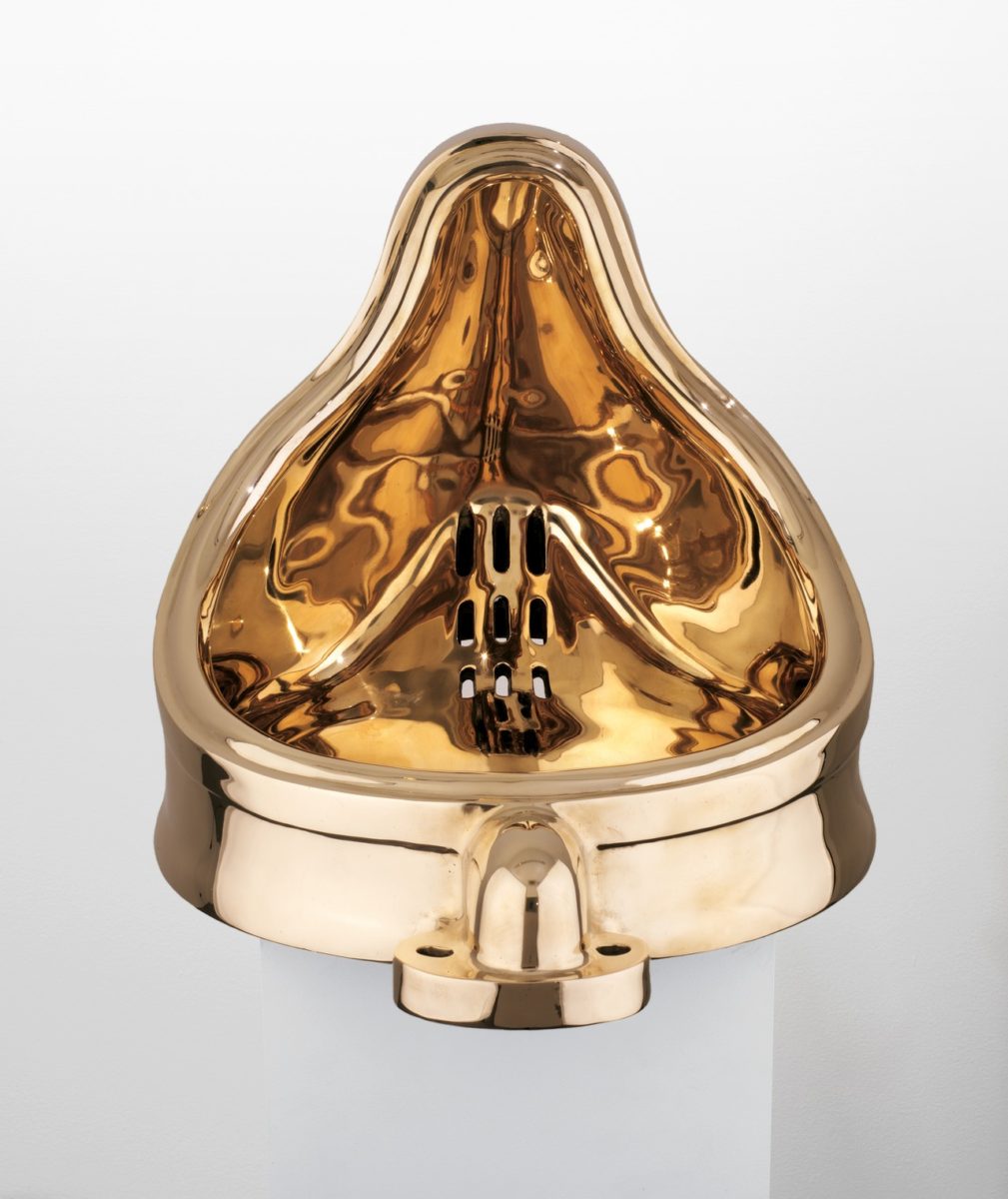 In the context of fashion, the field's widespread culture of appropriation has been a contentious and much talked about subject in recent years. Designers have always cited artwork, textiles and traditional attire as sources of influence, but the line between inspiration and cultural smuggling has become increasingly blurred in the industry. It is important to note that it is the proliferating culture-sampling that has been the issue, as oppose to simply adopting any pre-existing object or idea, as outlined in the example of art. Regrettably, discourses critiquing cultural appropriation often behave as if there are only two positions in the world, the Western capitalist institution and the Other, which, naturally, reasserts the very power relations they aim to critique.
It could be said that the fashion industry's appropriations depend on a one-way power flow from the top down in many respects. While fashion corporations are eager to clamp down on illegal replication, it's interesting to note that the fine line between appropriation and copying in high fashion continues to be toed. In saying this, intriguingly, a number of designers in recent times, including Comme des Garçons' CEO Adrian Joffe and Vetements' Demna Gvasalia, have embraced the appropriation of their work, openly supporting pastiches. When skate brand SSUR, produced merchandise emblazoned with the words "Comme des Fuckdown", Joffe responded, "It doesn't bother us at all, it's really funny. I've only seen it on really cool people. I hope one day I'll cross paths with the people responsible." [1]
As oppose to using artworks as just a starting point or reference, Raf Simons has made somewhat of a habit of directly incorporating them into his own work, keeping their origins largely intact, whilst presenting them to a wider and largely new audience. In this manner, Simons has a distinctive relationship with his sources of inspiration. Parallels could be drawn to the practices of Koons and Levine, whose works regularly trigger questions surrounding originality and authorship, but, uniquely, in the case of Simons, the designer works very closely with those he appropriates from, sometimes traversing into the realm of collaboration.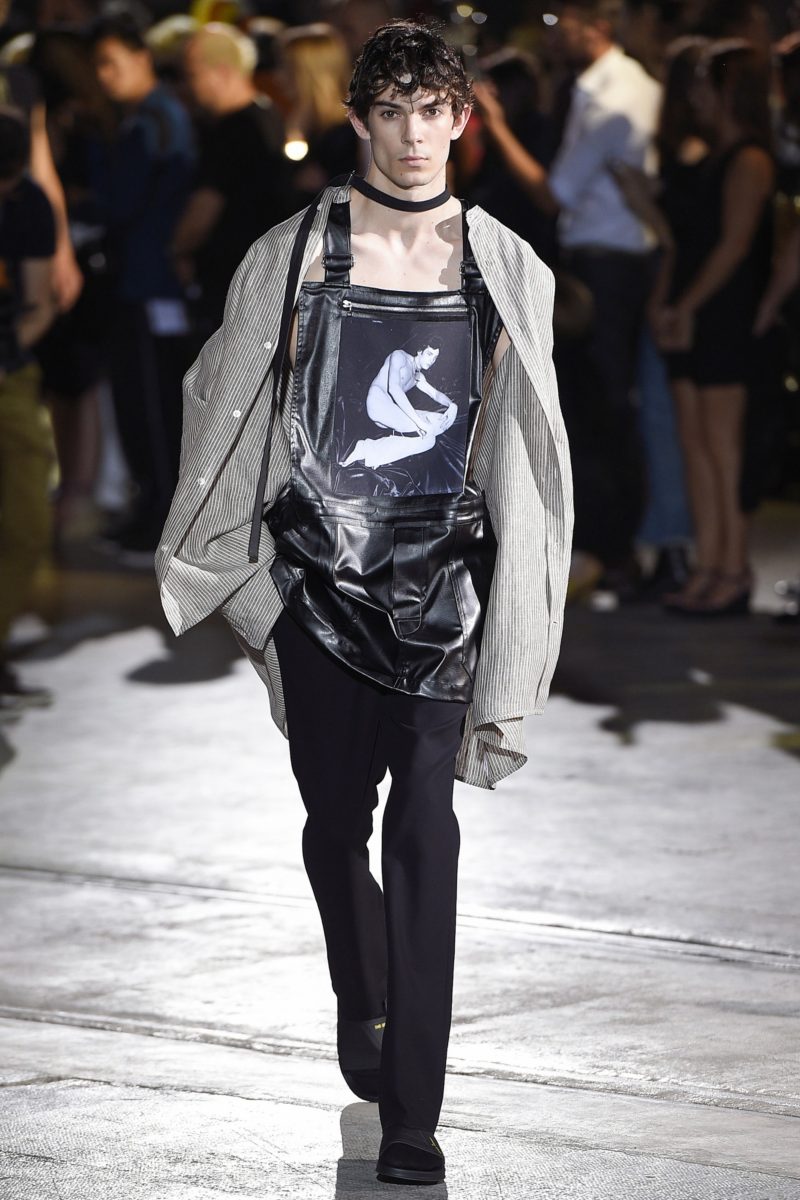 In some of his celebrated collections for Dior and for his eponymous label, Simons used the work of other artists, prominently that of his long-time friend, Sterling Ruby, whose spray paintings inspired Simons' debut at Dior in 2012. In 2014, the pair worked together on a menswear line, with textile designs, patches and written details borrowing from Ruby's visual aesthetic. For his more recent SS17 menswear line, Simons kept to this method, with a collection featuring photographs by Robert Mapplethorpe. After being welcomed into the archives of the eminent photographer's foundation, Simons took great care in contacting each of the subjects whose portraits he selected.
Demna and Guram Gvasalia, the instigators behind the immensely popular label Vetements, presented the brand's most recent offering during Paris couture week, rather satirically, at the French department store Galeries Lafayette. The presentation was made up entirely of collaborations, including pieces made with Levi's, Comme des Garçons Shirt, Reebok, Canada Goose, Eastpak, Juicy Couture, and Manolo Blahnik. Part of the intelligence of Vetements is its appropriation and refinement of mass culture into relatable and often humorous fashion. First there was the Thrasher-inspired Vetements logo back in 2015, then came the Titanic hoodie of SS16, followed by the "#justin4ever" sweatshirt.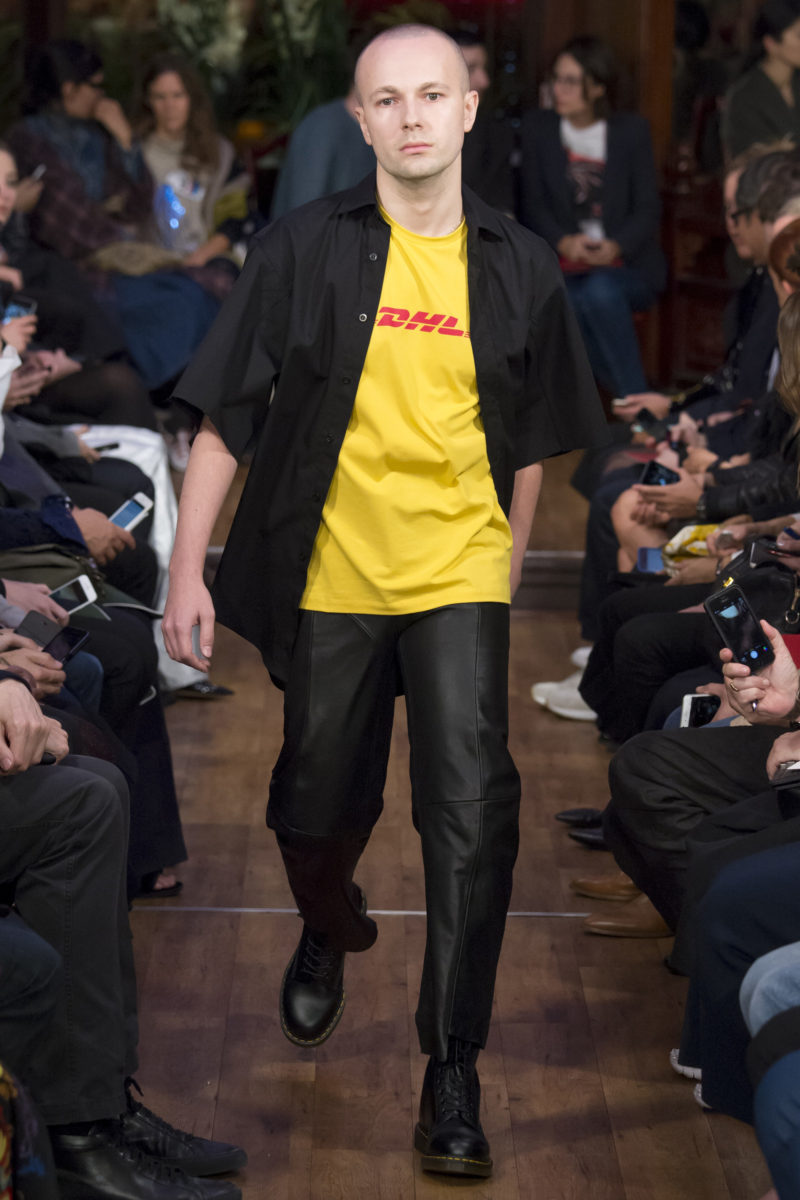 Perhaps most recognised is the brand's DHL t-shirt. DHL epitomises globalisation, delivering to every country in the world, other than Turkmenistan, so its yellow and red branding is familiar to all. Notably, Gvasalia's version is a near facsimile, with the only visible differences between the Vetements garment and DHL's original, worn by their 300,000 couriers, being a stripe that goes around the back, and a fit designed to be gathered at the waist. But, as with art, context is key. Vetements' t-shirts could be feasibly compared with Duchamp's Fountain, or Warhol's 1964 Brillo boxes, taking a recognised image and creating a version of it in opposition to its original significance.
In recent years, the etiquette surrounding branding in fashion, certainly in regards to the appropriation of logos, has perceptibly shifted. Gvasalia's response when a young designer, Davil Tran, created a jacket with the word "Vetememes" scribed on the back, parodying Vetements version released earlier this year, suggests there is a new order. Tran's design went viral but there were no legal proceedings instigated or even animosity detected. Instead, Gvasalia wished Tran the best, telling the New York Times that Vetements hopes "that he has enjoyed making his project as much as we do making our clothes". [2] It could be argued that the lines between copies, parodies and homages are largely indistinct today, with fashion's culture of appropriation having been progressively embraced.
[1] Sara Ilyas, Parody Labels Brands The Height Of Fashion, The Guardian, 2012
[2] Vanessa Friedman, Vetements Won't Be Pouring Cold Water on Parody Raincoat, New York Times, 2016
Text by Keshav Anand