Borough Market celebrated its 1,000th anniversary in 2014, marking its position as one of London's largest and oldest markets. Starting life as a wholesale marketplace, it has since become a gastronomic must-visit destination, selling specialist items and eclectic foodstuffs from around the world. It comes as no surprise then that the area should spawn its own flourishing restaurant scene. Borough High Street too has a rich history, recognised as a place for indulging. In the 16th and 17th centuries it was a destination for travellers and revellers who would come to its many pubs, brothels and theatres, which appear in the work of Chaucer, Shakespeare and Charles Dickens. Something Curated compiles a list of Borough's most tempting culinary offerings, taking a closer look at the inventive people responsible for them.
Padella || Tim Siadatan & Jordan Frieda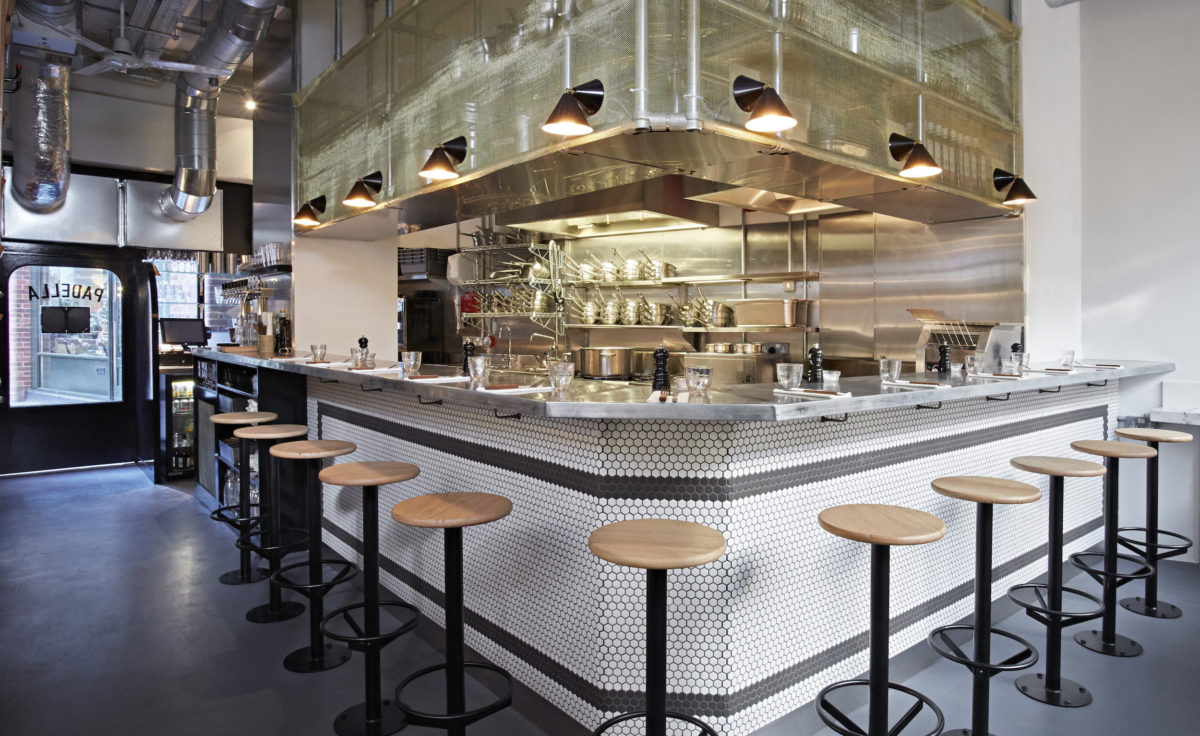 Launched in spring last year, the immensely popular Padella serves hand-rolled pasta with sauces and fillings that are inspired by its owners' travels around Italy. Founders Tim Siadatan and Jordan Frieda, of Trullo in Highbury, have created somewhat of a phenomenon, attracting daily queues down the street. The eatery offers a concise and frequently changing menu, which, along with their small plates, allows for one to indulge in more than one pasta dish per visit. For more informal dining, guests can sit at the marble bar that overlooks the galley kitchen on the ground floor, and for larger groups or longer lunches there is a more traditional dining space downstairs where visitors are privy to the on-site pasta rolling.
6 Southwark Street, London SE1 1TQ
El Pastor || The Hart Brothers & Crispin Somerville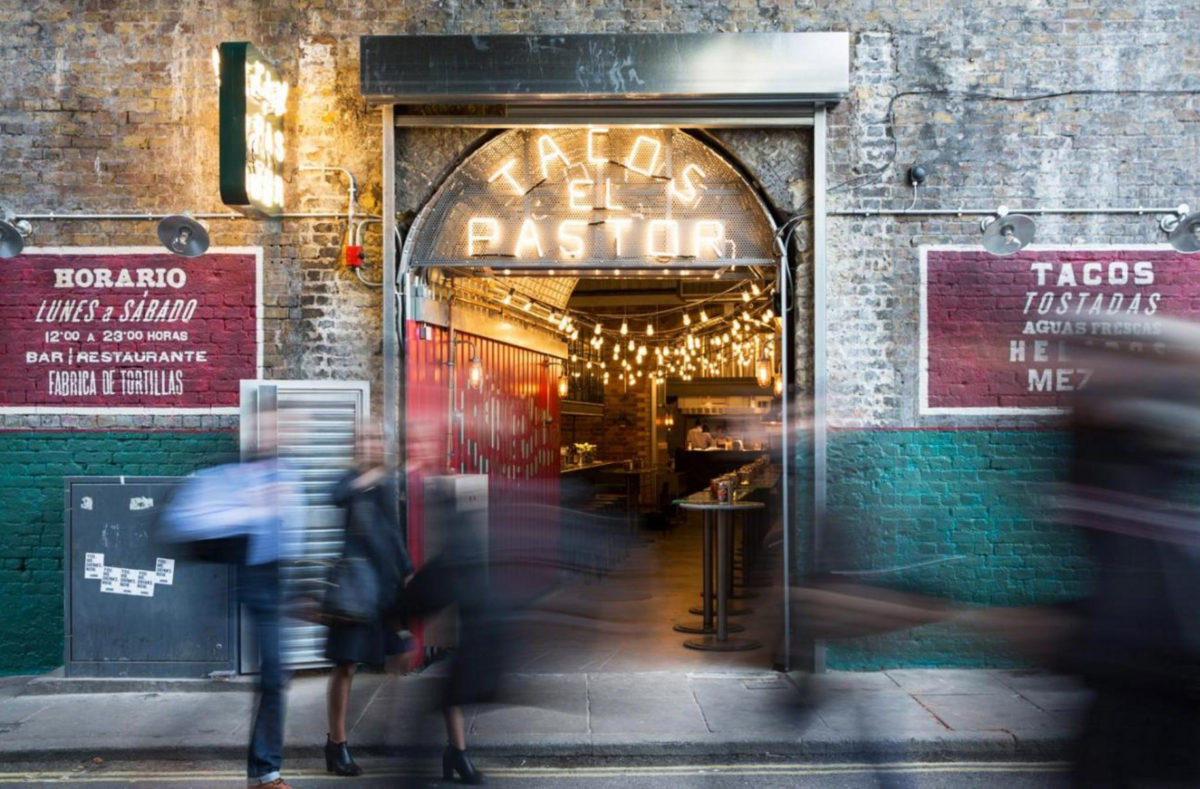 When brothers Sam and Eddie Hart opened Fino back in 2003, followed by Barrafina four years later, they were at the frontier of bringing authentic Spanish cooking to London, laying down the foundations for countless likeminded endeavours that came after. Now the siblings are focussing their attentions on Mexican food. The duo have teamed up with younger brother James Hart and friend Crispin Somerville, who ran a club in Mexico City with Sam, for their latest project. The venue, which is situated in a long narrow space under railway arches nearby London Bridge, opposite the foodie hub of Borough Market, features exposed brickwork, corrugated metal claddings and draped strings of lightbulbs, reminiscent of charming street food markets and romanticised renderings of favelas.
7A Stoney Street, London SE1 9AA
Elliot's Café || Brett Redman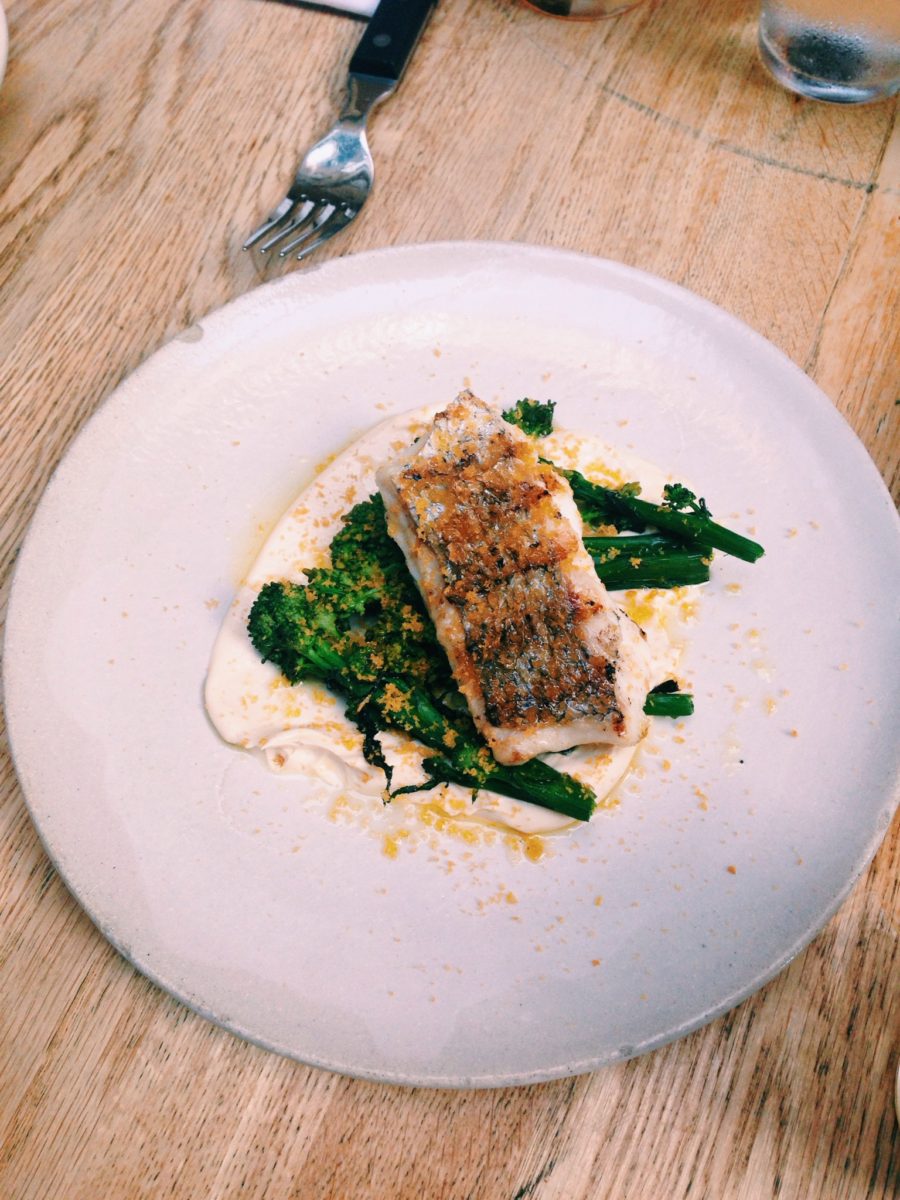 Launched by Brett Redman back in 2011, Elliot's prides itself on its simple but mindful approach to cooking. The seasonal menu is created in conversation with their suppliers, and all of their food is cooked over a wood-fired grill so as to ensure that their food remains honest and fresh. The wine list at Elliot's consists exclusively of 'all-natural wines' meaning that they come from artisan growers, who farm their land organically. Elliot's thoughtful food and drink perfectly suits its relaxed and airy interior designed by Asif Khan.
12 Stoney Street, London SE1 9AD
Mercato Metropolitano || Andrea Rasca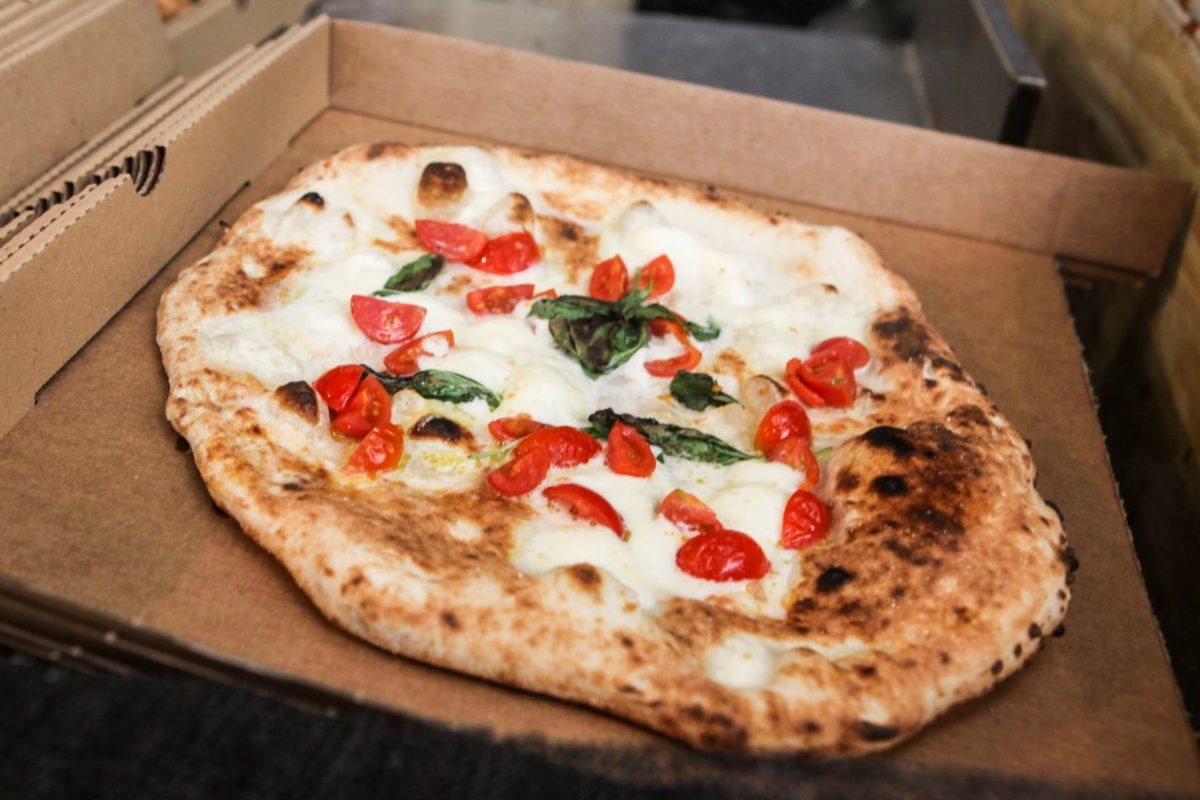 The brainchild of Andrea Rasca, Mercato Metropolitano is situated in a disused paper factory, and consists of a Sicilian supermarket, multiple food stalls and several bars, all selected for their small-scale, sustainable and socially and environmentally responsible ethics. Based on the guiding principles of "small is beautiful" and "natural is good", Mercato Metropolitano London is inspired by the venue's original sites in Milan and Turin. Amongst the offerings, there is also an onsite bakery, coffee roaster, artisan beer maker, specialist charcuterie, and pizzeria. The 45,000 square foot plot also allows for many public events and workshops, as well as a co-working space on the third floor that boasts an impressive view of the city skyline.
42 Newington Causeway, London SE1 6DR
Borough Plates || Borough Market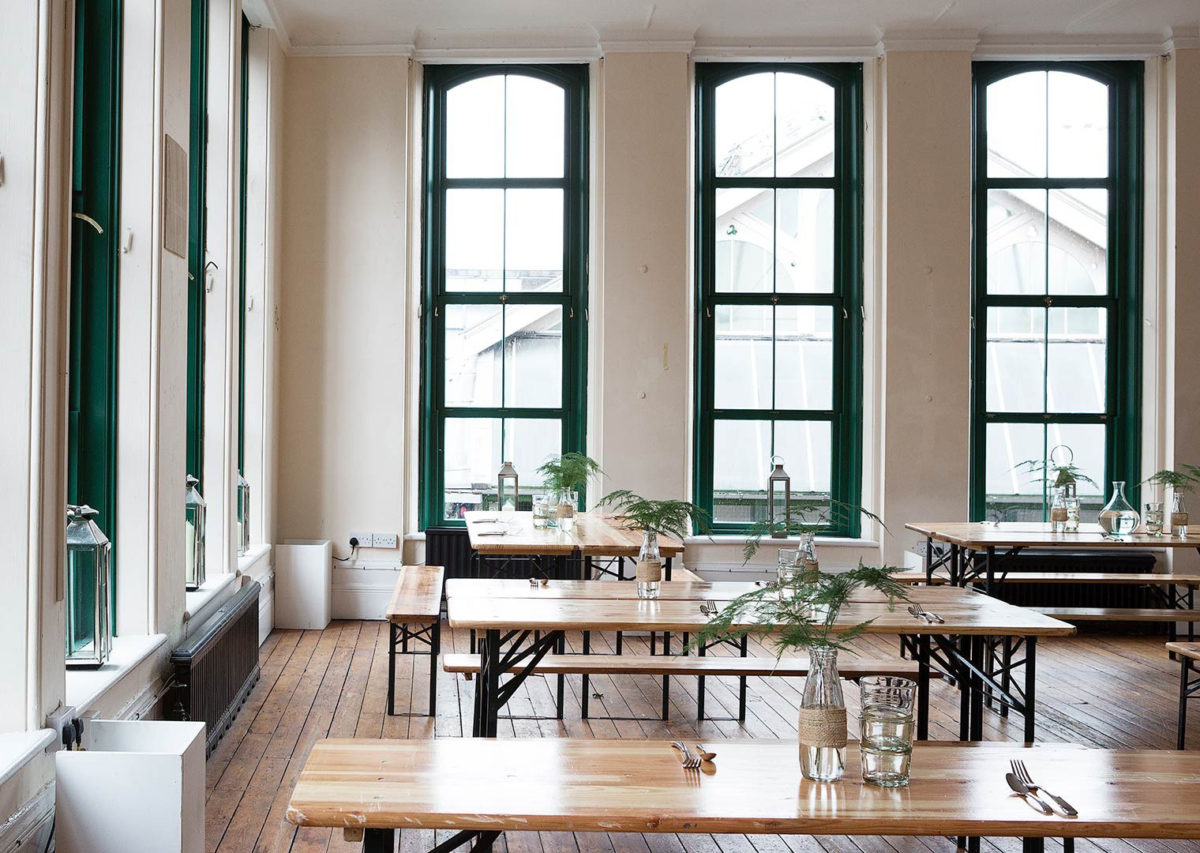 It has often been said that Borough Market is like the ultimate larder; every chef's dream selection of ingredients, all in one place, sold directly by producers or sourced by expert suppliers. Now, a team of chefs in collaboration with a weekly rotation of market traders including The Ginger Pig, Sussex Fish, Hook & Son and more, will be putting this suggestion to the test as part of an exciting new project; the opening of a pop-up restaurant created by Borough Market, presented in collaboration with Cuisson. Cuisson, founded by Paul Hannagen, who made his name as the head chef at Bermondsey's much-missed Zucca restaurant, has built a reputation for its supper clubs, pop-ups, event catering and private dining. Open till 17 March 2017.
1 Cathedral Street, London SE1 9DE
Wright Brothers Oyster & Porter House || Robin Hancock & Ben Wright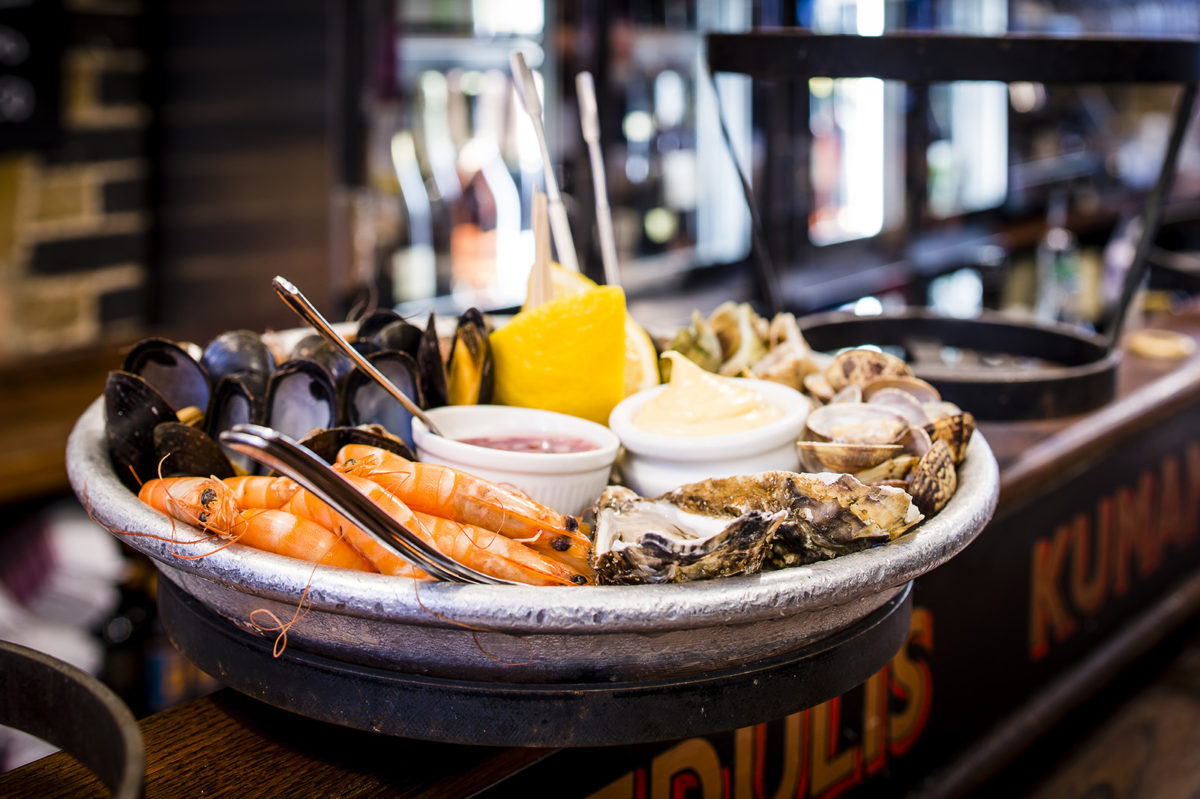 Sourcing oysters from the best producers in the UK and France, including those from the Wright Brothers' own Duchy oyster farm in Cornwall, the restaurant is able to consistently offer delicious and fresh seafood. When Wright Brothers' Robin Hancock and Ben Wright started their seafood wholesale business in 2002, oysters in London restaurants were the preserve of Mayfair platters. Over the last 15 years, they have helped democratise the oyster and now supply around 150 of the capital's dining rooms. With a long oyster bar and a smattering of high tables, the cosy restaurant has a comforting tavern-like atmosphere, and the classic cookery and a traditional menu only add to this.
11 Stoney Street, London SE1 9AD
Arabica Bar & Kitchen || James Walters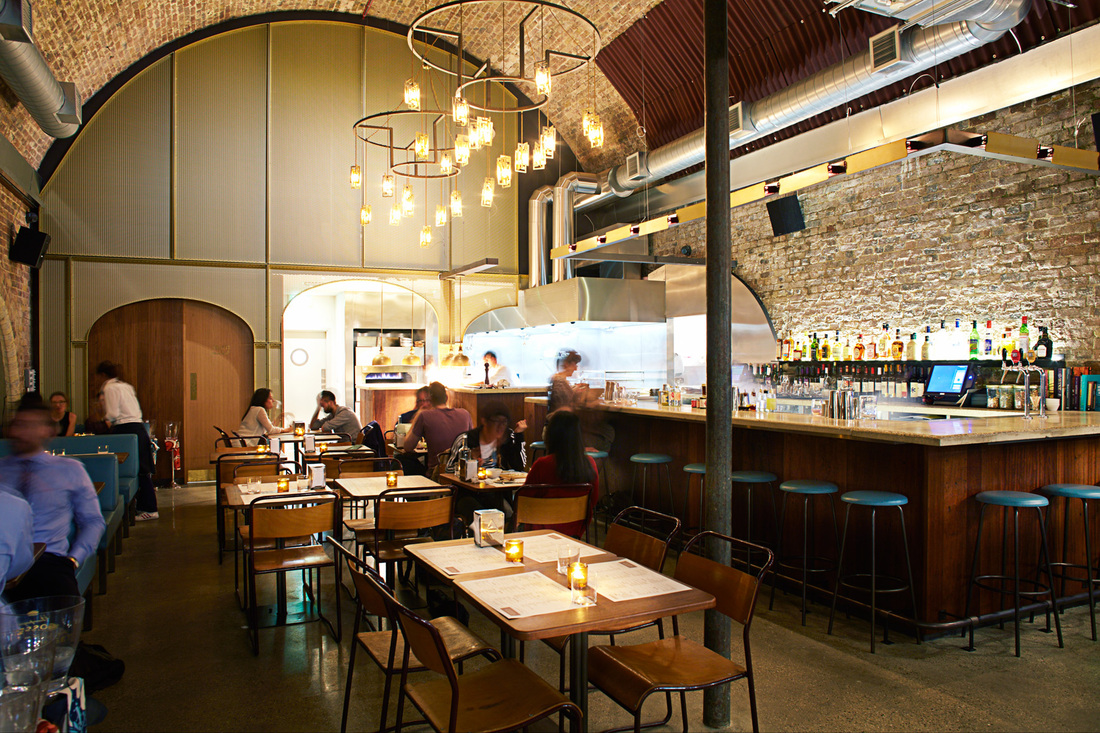 James Walters's Arabica, neatly housed in a railway arch in Borough Market, draws inspiration from Levantine cuisine, spanning the cooking of Lebanon, Morocco, Syria, Egypt, Turkey and Armenia. Prior to opening Arabica, Walters had been importing and producing Middle Eastern specialities to sell on his stall in the market itself. The passion and knowledge of Middle Eastern flavours is palpable, and extends even to the cocktail menu, with its inclusion of cardamom, dates, pine nut and rosewater. The menu encourages adventurous selections, which can only be a good thing with rare-breed meats grilled over charcoal, stone-baked breads and inventive and delicious vegetarian options all on offer.
3 Rochester Walk, London SE1 9AF
Edwins || Isaac Tooby, Michael Robinson & Shane Ranasinghe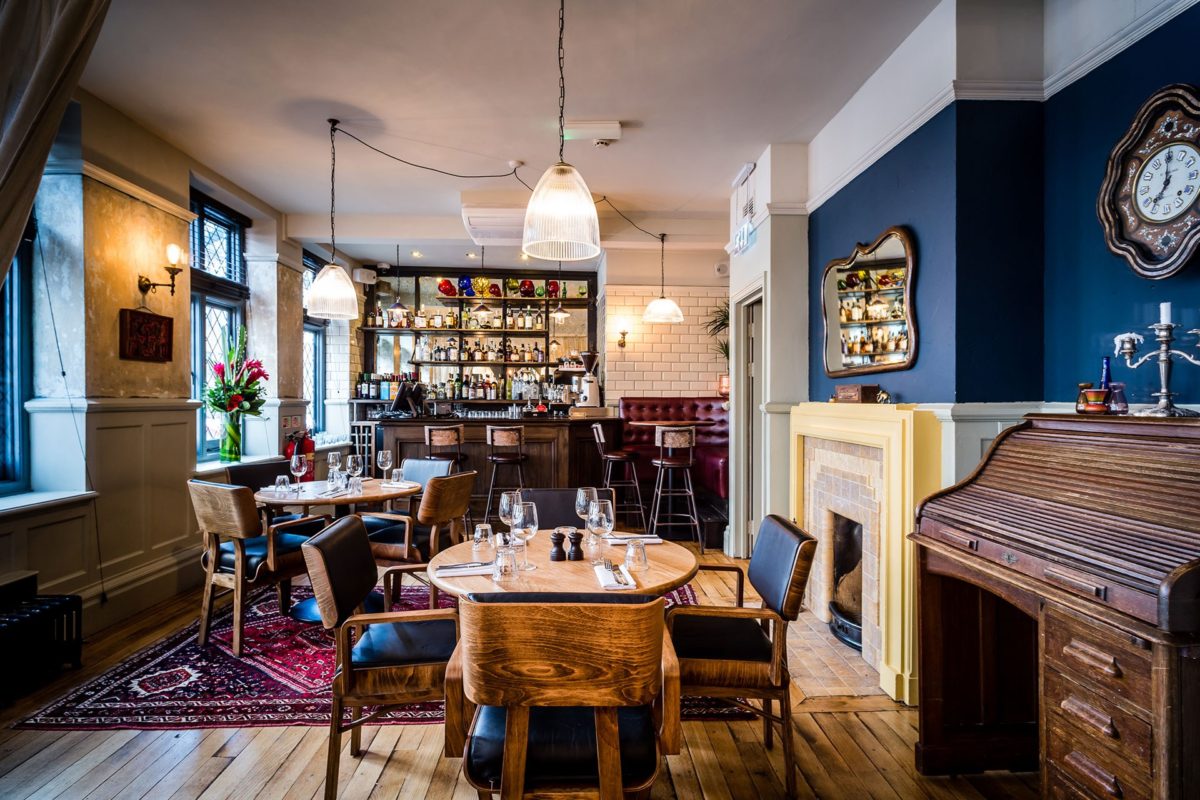 Located on the upper floor of Borough High Street's mock-Tutor pub, The Trinity, Edwins is a charming restaurant serving modern British food. The venue is named after its previous owner, Edwin Brady, who ran the pub in the late 19th Century as a drinking-hole-come-cabinet-of-curiosities. Over a century after it's inauguration, the publicans behind Parched Pubs have paid homage to Edwin's character with an intimate 40-cover eatery. The small menu offers an interesting selection of meat and fish dishes, and Edwins' lighter take on a Sunday Lunch is certainly refreshing.
202-206 Borough High St, London SE1 1JX
Words by Rosie Robertson