SC Edit — Contemporary Jewellery Designers In London
London is home to an abundance of talented jewellery designers, employing diverse and fascinating techniques to hone their distinctive aesthetic. With innovative makers working across the city, from Hatton Garden, London's historical jewellery quarter and centre of the UK diamond trade, to studios in Dulwich and Haggerston, there is always something new and exciting to keep an eye out for. Something Curated has compiled a list of some the best contemporary London-based jewellers, covering a selection of both emergent and celebrated names.
Lottie Garnett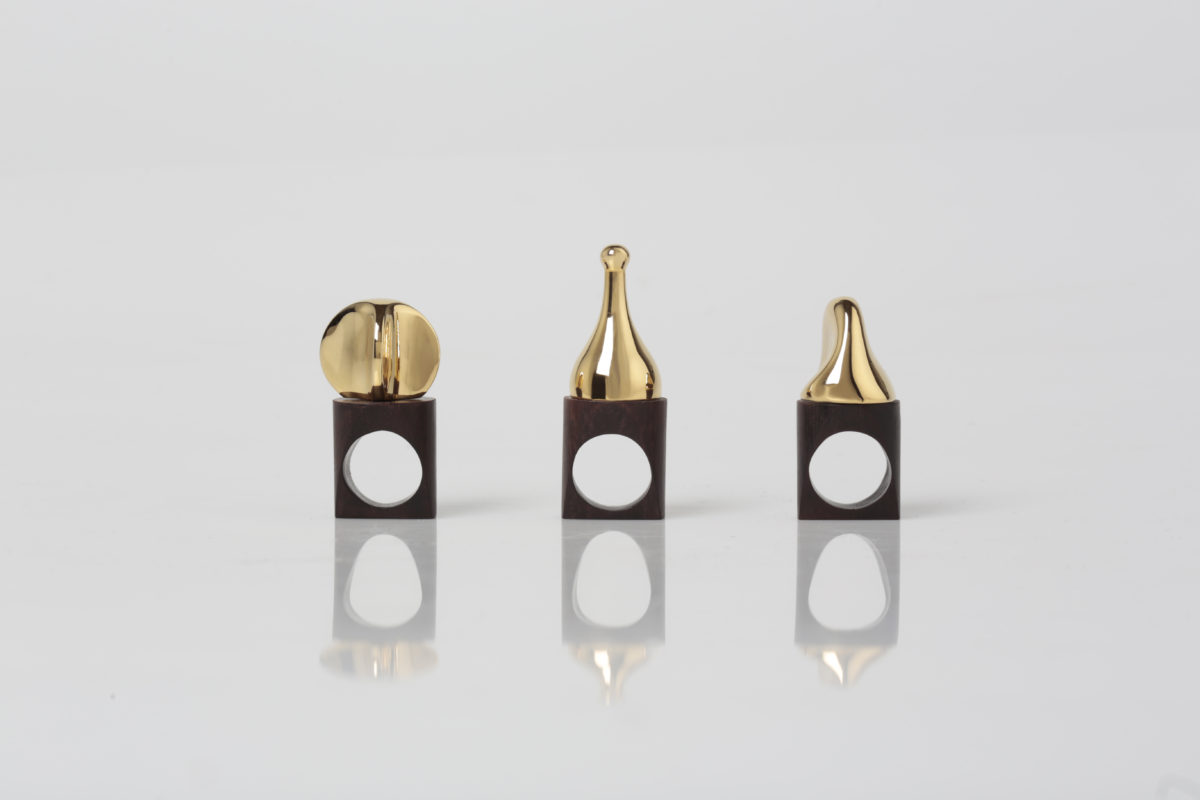 Initially designed to help the wearer overcome anxiety and addiction, Lottie Garnett makes pacifying jewellery out of resin and found materials like cigarette ash. Intended to act as an alternative to our more destructive habits, Garnett's elegant and tactile pieces are both beautiful and consciously soothing. Her offering thus far includes spinner rings, pocket pebbles and a brooch made of fiddle sticks, created to comfort the wearer. This thoughtful approach to the creative process is present throughout the designer's work. Notably, Garnett was one of the first artists-in-residence at the Sarabande studios, where she is currently based.
Solange Azagury-Partridge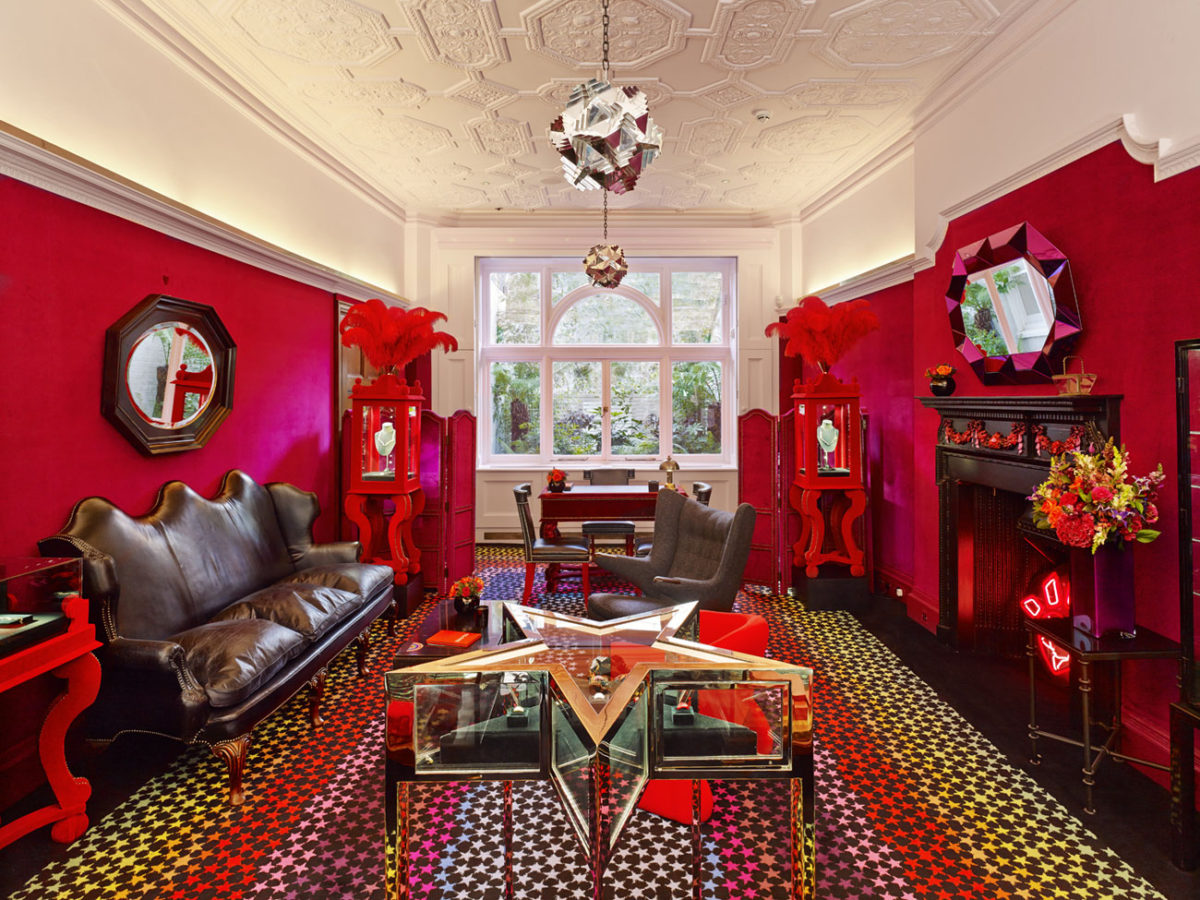 Self-taught jewellery designer Solange Azagury-Partridge began her career at London costume jeweller Butler & Wilson, before moving to antique dealer Gordon Watson, where she developed an interest in vintage fine jewellery. The first piece she designed herself, in 1987, was her own engagement ring. It proved so popular with friends and acquaintances that in 1990 she set up her own business. She was later recruited by Tom Ford for Parisian fine jewellery brand Boucheron, where she spent three years as creative director before leaving to concentrate on her own designs. Today, Azagury-Partridge is best known for her bold use of colour and imaginative settings of precious gems.
Duffy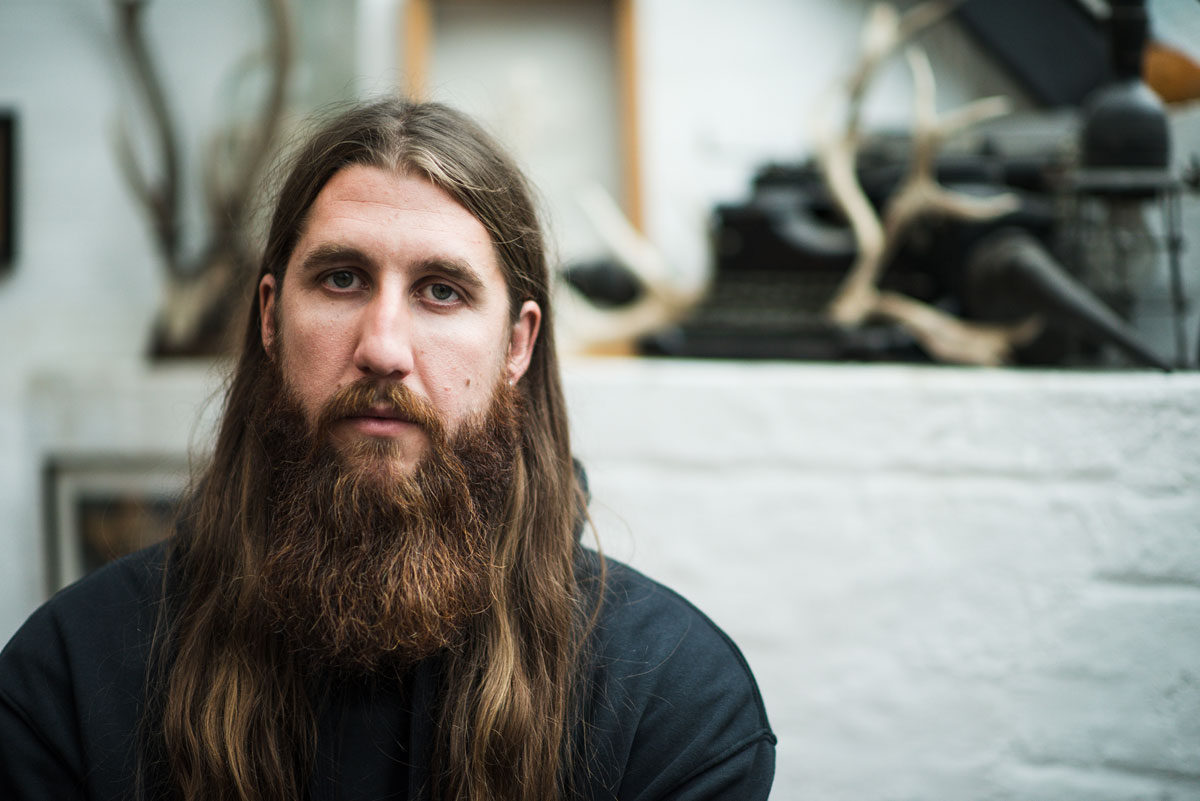 Raised in Surrey, London-based jeweller Duffy works on commissions and bespoke pieces as well as producing limited edition collections under his own name and for other brands. Fascinated with the jewellery he saw at antique fairs he visited as a child with his family, he decided to gain work experience with a jeweller in Brighton when he was 16. Known for his intricate wax carving, Duffy's work is more like miniature sculpture than classic jewellery. He notes: "I carve and sculpt the jewellery, or at least parts of it, from a dense jewellers' wax from which fine finish can be achieved. These wax pieces can then be converted into any precious metal of choice through the 'lost wax' casting process."
Hannah Martin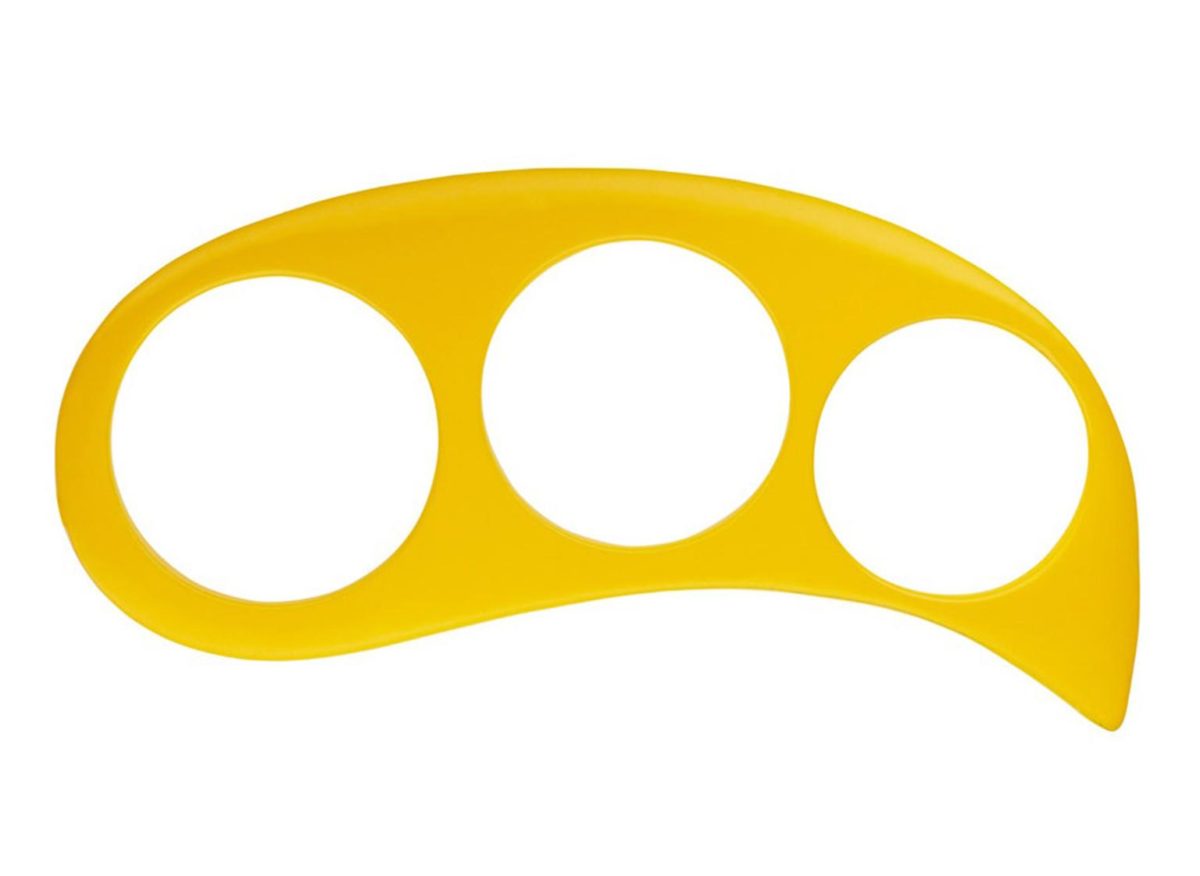 Hannah Martin launched her eponymous line after studying Jewellery Design at Central Saint Martins and gaining experience at an array of luxury houses. Martin conceived a brand which offers something that is decadent, beautifully crafted and sophisticated for men. At the core of the house is a strong belief that it is quality that counts in today's world of over-production and consumption. Each piece is produced to strict limited edition by hand and through an intricate network of specialists in London's Hatton Garden. Sculptural and intelligent, masculine and elegant, the Hannah Martin formula is a combination of craftsmanship and individuality.
Stephen Webster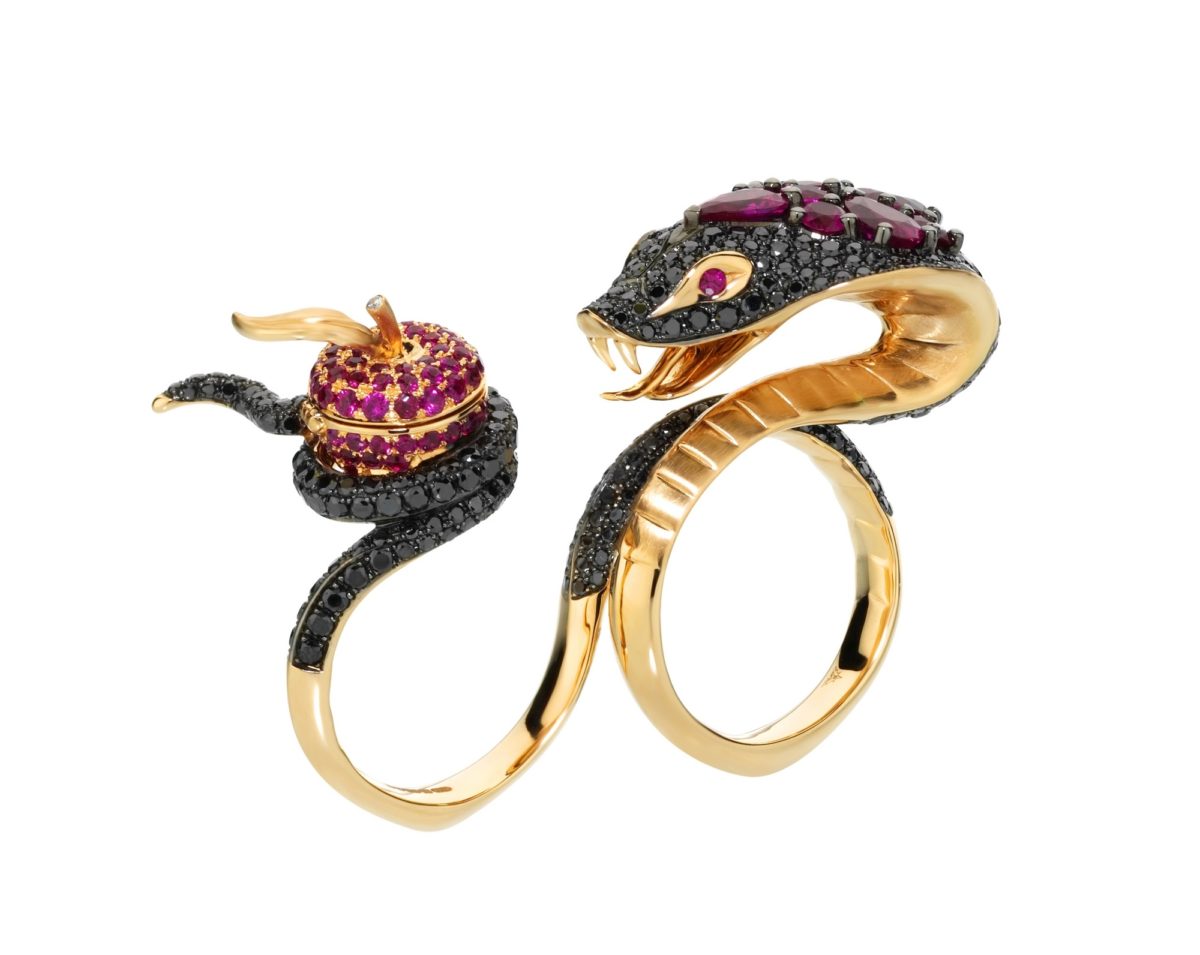 London-based Stephen Webster is heralded for his exquisite designs, which interpret modern imagery while celebrating traditional craftsmanship. Taking inspiration from music, fashion, literature and art to produce contemporary, bold and glamorous collections, this unique approach to fine jewellery has been some 40 years in the making. Built on a foundation of technical excellence established at the workbench in London's Hatton Garden where Webster began his apprenticeship at the age of 16, this distinctly British heritage and passion for traditional goldsmithing remains at the heart of the brand today.
Gee Woods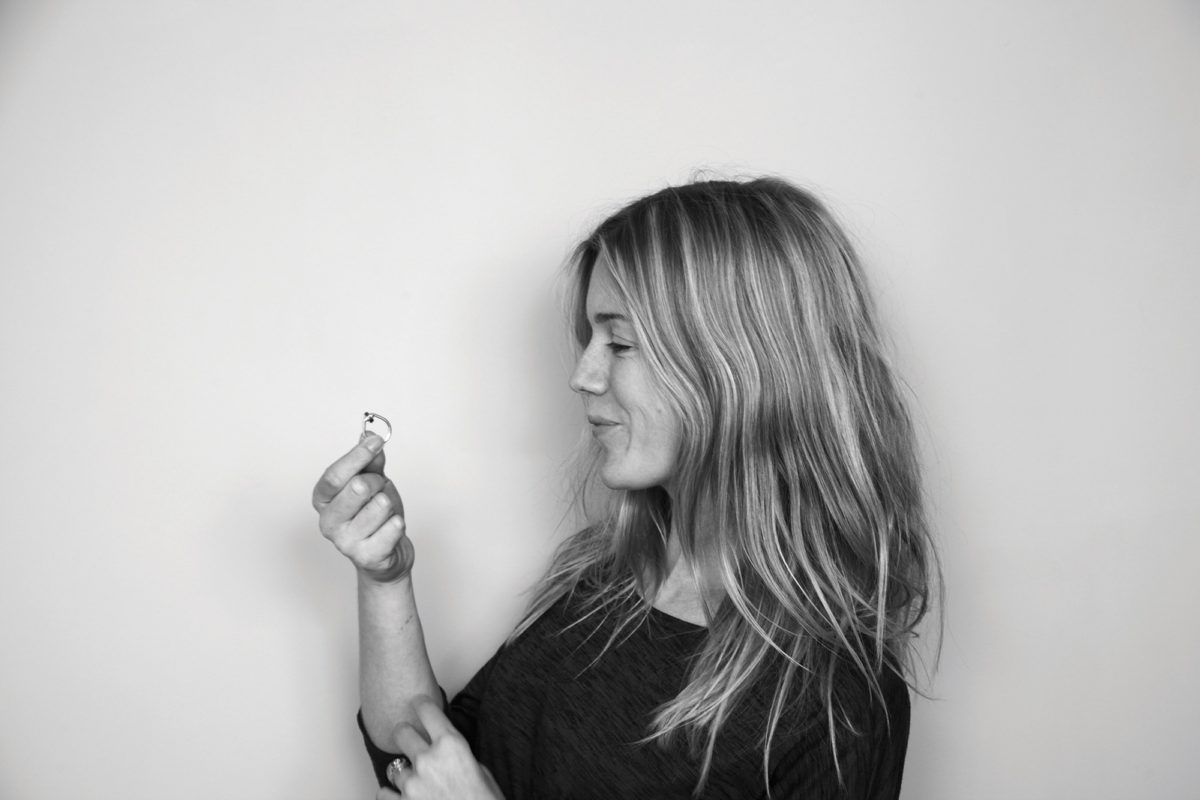 Gee Woods founded her namesake brand in early 2013, specialising in bespoke commissioned pieces, as well as a small ready-to-wear collection. Woods' specialism involves working with clients who bring in an old piece of jewellery which they wish to modernise. Woods trained as a Gemologist and Jewellery Designer at the Gemological Institute of America and, over the past five years, has gained extensive experience in custom made jewellery whilst working for a leading London house. With an unwavering confidence in British craft, Woods' jewellery is made by highly experienced and skilled craftspeople based in the UK.
Lily Kamper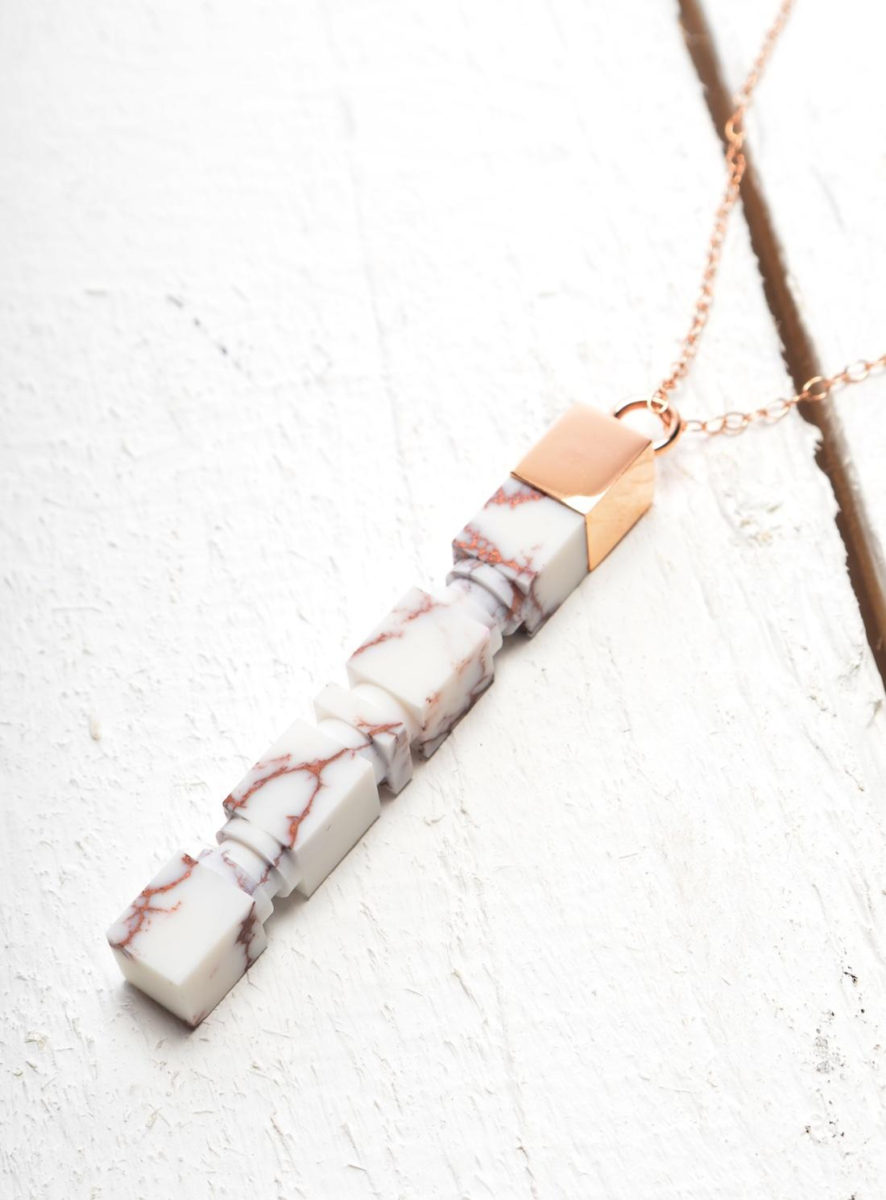 After graduating from the Royal College of Art Lily Kamper founded her London based jewellery label creating pieces that reflect her love of unusual material combinations and designs that embody modern luxury. Each piece of jewellery is hand-turned on a lathe from blocks of resin and Perspex. Lily's love of colour is shown throughout the collections with each piece of Perspex dyed by hand and every colour mixed individually. The pieces are created from gold, diamonds, sapphires, emeralds and solid marble columns. Each bespoke piece is handmade in Hatton Garden including engagement and wedding rings.
Alice Cicolini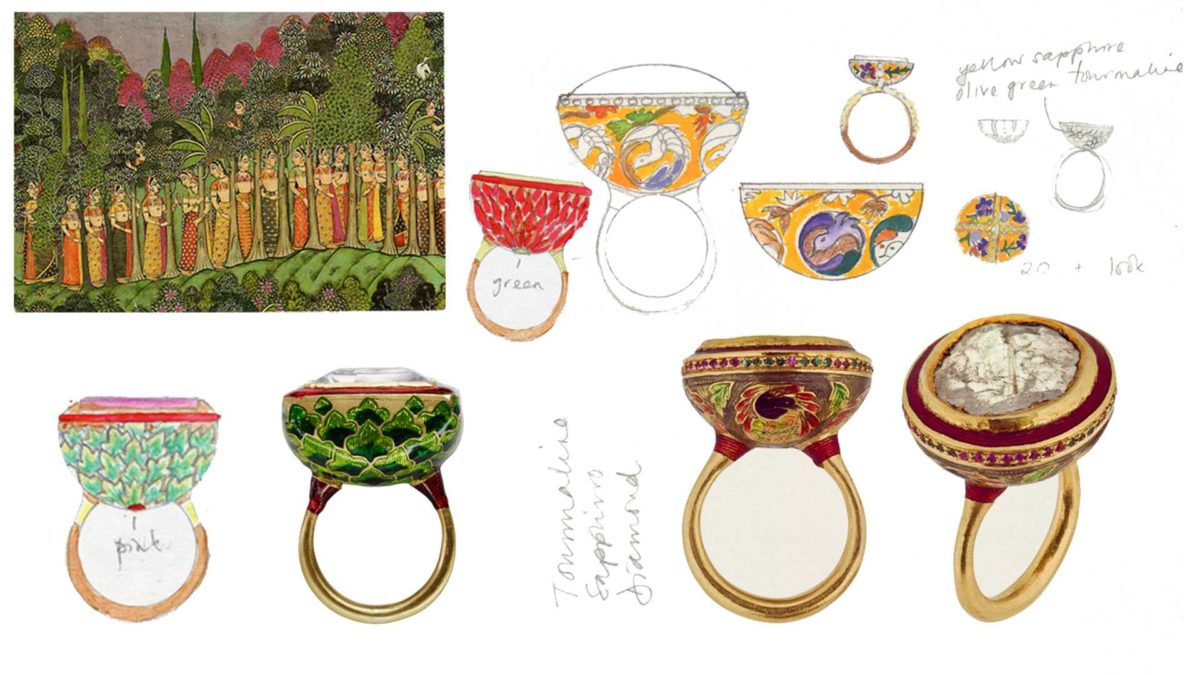 London native Alice Cicolini is a Research Associate at Central Saint Martins, where she graduated in 2009 with a Masters in Jewellery Design. She has produced collections as a guest designer for Annoushka, launching at Liberty's in London, Designers Guild, and most recently with pearl specialists Winterson. Cicolini's handmade jewellery is inspired by the sacred architecture and patterns of the Silk Road. Her work is stocked at Dover Street Market in London, New York and Tokyo, and Net A Porter, among other prestigious retailers.
Ruiyin Lin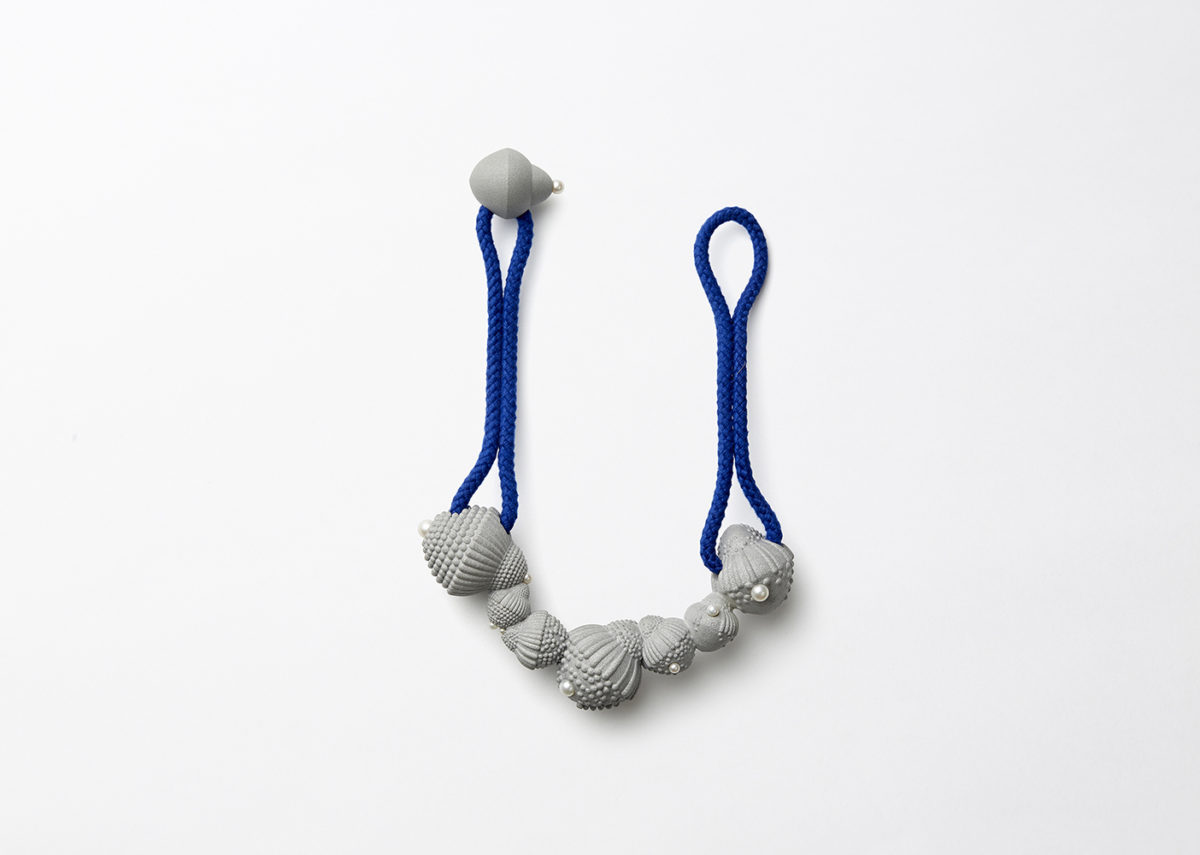 Singapore-born Ruiyin Lin entered the world of jewellery design in 2008, going onto graduate from Central Saint Martins. Her work is heavily influenced by construction techniques and created with a vision that explores our intuitive comfort of the familiar, with tacit qualities encapsulated within the materials and processes. Passionate about collaborating with designers from other fields, Lin co-founded Proper People, a studio concerned with branding and graphic design, as well as a further jewellery label called State Property.