Voices At The Table: Celebrating Soul-Nourishing Food Writing
When three writers realised they were all having parallel conversations about a desire to share the food writing they loved, Voices At The Table was born. The monthly event series which celebrates the breadth of the food writing genre through readings and performance, kicks off this month, and it's a collaboration between Miranda York, editor of food magazine and platform At The Table and founder of Druid St Market, writer Rebecca May Johnson and poet Anna Sulan Masing. "We put our heads together to dream up our dream literary food salon," Rebecca May Johnson told Something Curated.
The first event launches 25th April, at LASSCO Bar and Dining on Maltby Street in Bermondsey, with readings from Quo Vadis's Jeremy Lee, Man Booker Prize winning writer Deborah Smith, Observer Food Monthly editor Allan Jenkins and Zoe Adjonyoh of Zoe's Ghana Kitchen in Brixton, as well as new pieces commissioned from Megan Nolan and Rebecca May Johnson. There'll also be readings of works written by surrealist painter Leonora Carrington, from new independent press Silver Books, and food and cocktails served by LASSCO Bar and Dining.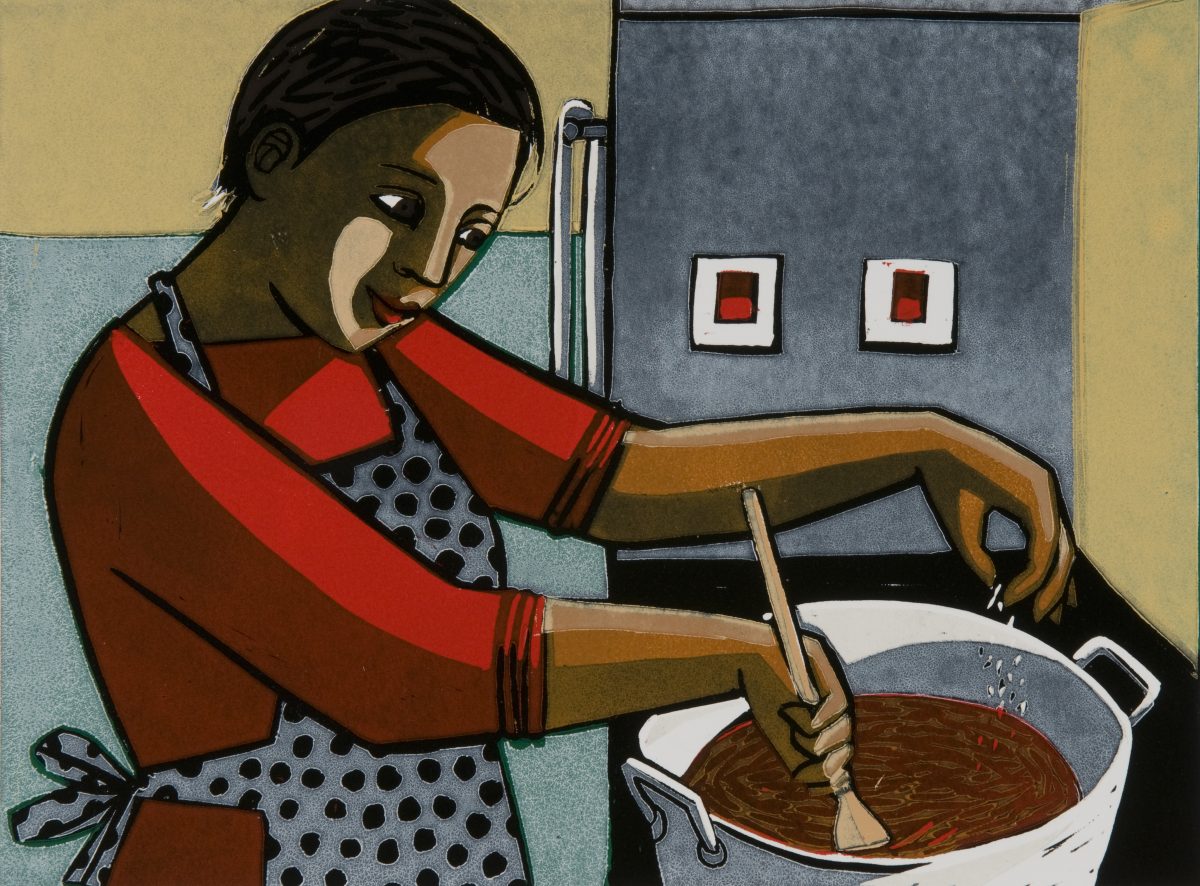 LASSCO's Jerome Slesinski, who's partial to the food writing of the late A.A Gill (who isn't?) will be making cocktails from Chrysanthemum tea bought in Chinatown. They'll be super light and floral and just the thing for spring but, he's quick to add, "not too perfumed!"
Like the music we listen to, or the clothes we wear, the food we eat is another lens through which to talk about the larger things in life. How often, say, have you put the world to rights over a shared plate, or thought of somebody you missed because of a taste on your tongue? "Food is a part of everyone's life," says Miranda York, "and so it's a brilliantly accessible, almost democratic way to be creative."
What's particularly curious about the launch of Voices At The Table is the timing. Right now, a revived interest in food writing is afoot, with a new generation discovering classics by the likes of Jane Grigson, Elizabeth David, MFK Fisher and Ambrose Heath, and the swaddling pleasure that cookbooks can bring when they're read as prose, as well as instructions for getting a dish onto a table. The first event sold out quickly, testament to this thirst for tales of food, but the series returns again in June.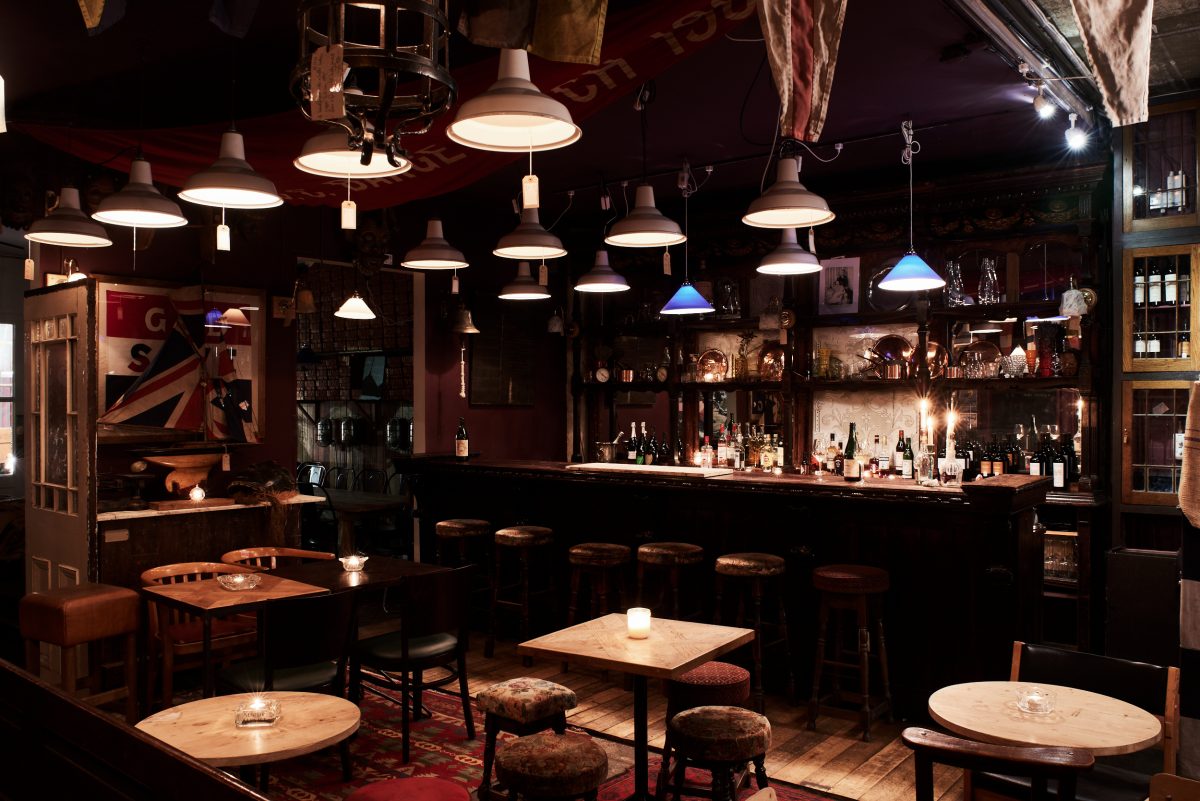 Meanwhile Hackney pub The Marksman runs its Cookbook Dinners evenings; they had Fergus Henderson cooking from French classic Ma Gastronomie, and then there's Jeremy Lee of Quo Vadis whose Instagram account is a sort of shrine to the cookbooks you can't believe you didn't know about. It's peppered with just as many photos of the delightful line-drawings from his cookery book collection as the food he actually prepares. He'll be reading from one of his well-thumbed favourites at the first event; Mistress Meg Dod's The Cook and Housewife's Manual.
Is all the literary food love a backlash to the "wellness" movement, a manifesto to eating whatever you damn well like, a finger up to categorising food as either good or bad, clean or dirty? Or perhaps it's a desire for comfort food in times of uncertainty. Either way, York, Johnson and Masing's Voices aims to show food writing as a democratic comforter to the masses through an eclectic mix of writers, readers and performers – not just those who work in kitchens or can gut a fish.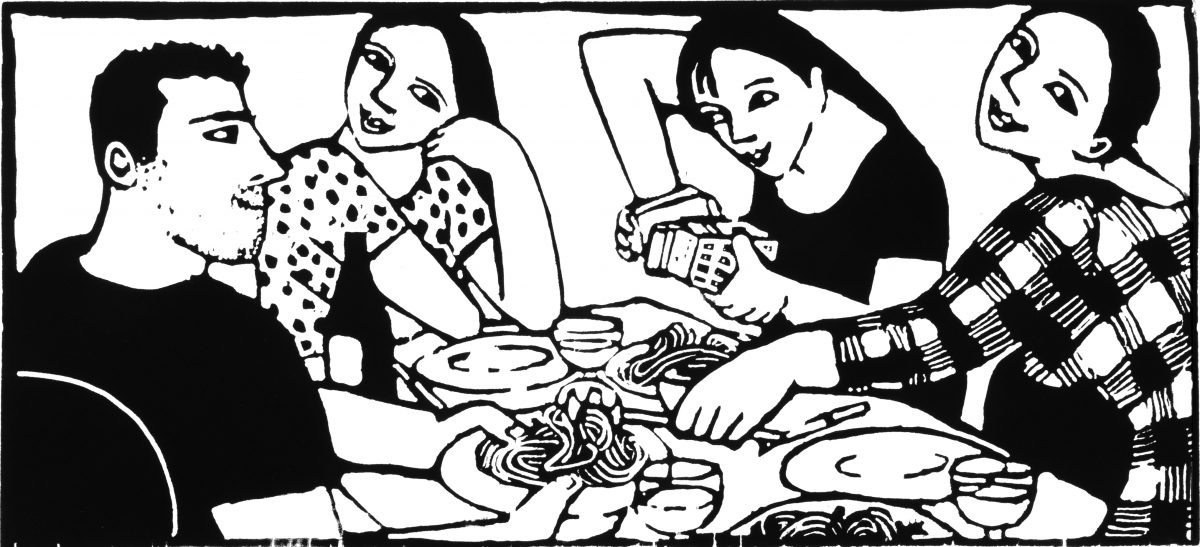 Similarly, the diversity of the readings will show that our relationship with food isn't always straight-forward, jovial or nurturing: "A personal priority was to include writing that highlights the difficult, complex and painful aspects of food and eating, as well as the pleasure," says May Johnson, who also runs Food Memory Bank, a submission-led online archive of stories about food and family.
It's less about a revival in food writing, Anna Sulan Masing says, and more that "food brings people together." The table after all, can become a conduit for something bigger, and if not something world-changing, then at least for a knee-weakeningly good pudding. With two spoons, of course.
Voices At The Table | 25th April 2017
LASSCO Bar and Dining, 41 Maltby Street, Bermondsey, London SE1 3PA
Words by Stevie Mackenzie-Smith