Remembering Carsten Höller's The Double Club
The Double Club was a place that explored the subtle intersections between cultures, art, fashion, music and celebrity. Conceived as a 24-week project, it was part of an increasing trend for guerrilla venues, spontaneously transforming an unassuming space in north London. As the brainchild of the contemporary German artist Carsten Höller, with critical support from Fondazione Prada, the venue was originally designed to be a cross-pollination of Congolese and Western culture, a living artwork intended to be as enjoyable as it was challenging. Founded 15 years ago, the Fondazione Prada has presented many ambitious artists' projects in a programme which often features collaborations and multiple approaches to the creative process.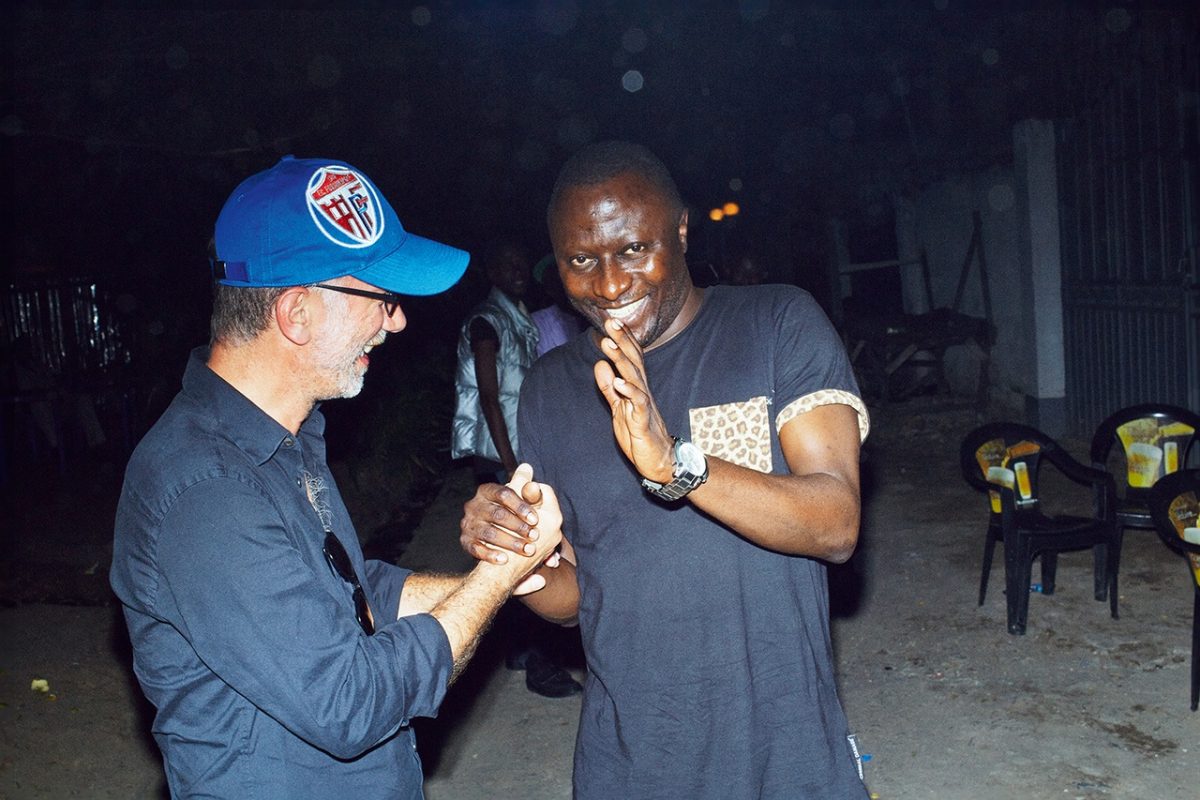 The team, led by project director Jan Kennedy, flew out to the Congo in July 2008 on an extended shopping trip, bringing back as many raw materials as they could, including the plastic café tables and chairs which were from a street bar in Kinshasa. Perhaps as a consequence of this uniquely bicultural atmosphere, the Double Club attracted a diverse clientele. On any given night, the fashion crowd was mixed in with contemporary artists, Congolese musicians, gallery owners, designers, tourists or those who simply happened to be passing by.
Located in an old Victorian warehouse just beside Angel tube station, The Double Club opened on 21 November 2008 and closed on 12 July 2009, offering a unique approach to entertainment and hospitality. The vibrant public space facilitated cross-pollination without any attempt of fusion. It consisted of three spaces: Bar, Restaurant and Disco, each divided into equally sized Western and Congolese parts on a decorative and functional level, generating an innovative perspective on double identity as well as coexistence. The different sections were conceived and designed to represent the most challenging elements of both cultures, encompassing music, food and aesthetics.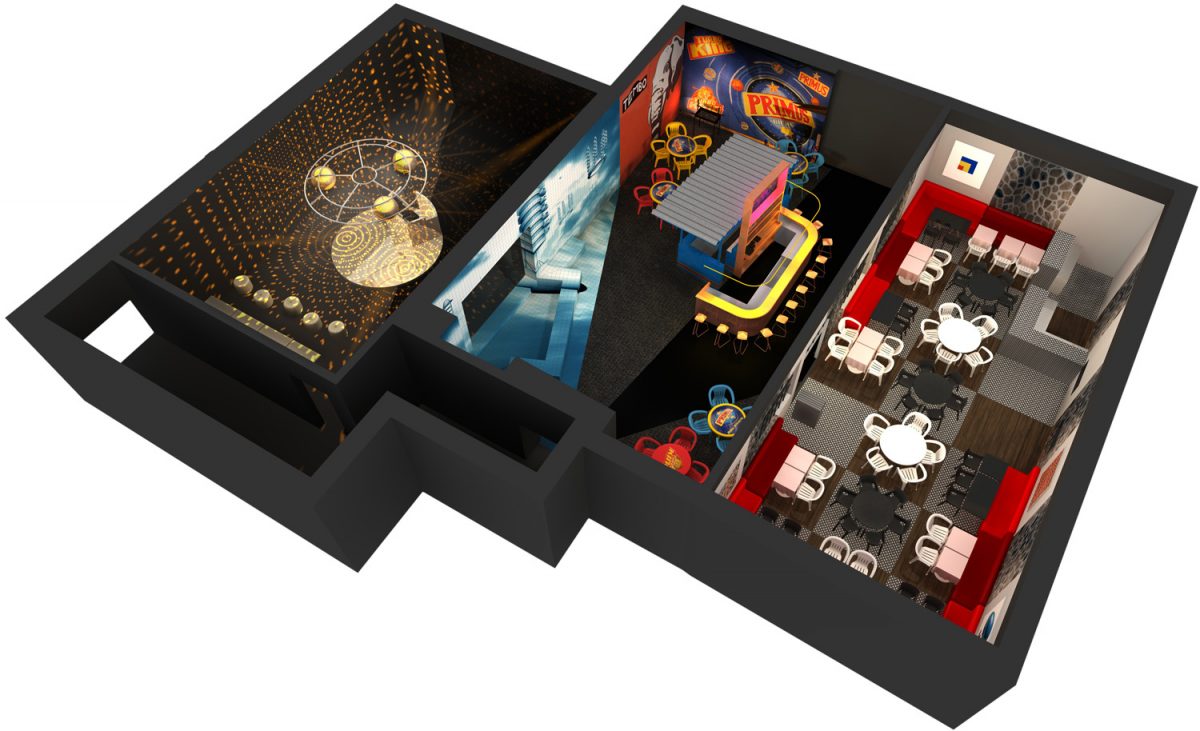 The Courtyard was at the heart, divided into four slices, covered with a glass roof lending it an outdoor feeling. A Double fronted centrepiece bar designed in collaboration with Clemens Weisshaar and Reed Kram occupied the central space. Other key features included a large tile garden with Portuguese azulejos, depicting a flying city originally drawn by Russian architect Georgi Krutikow in 1928, and wall paintings of typical Kinshasa beer ads. Here guests enjoyed the unique brand of hospitality courtesy of sketch founder Mourad Mazouz. The restaurant served two menus in parallel: authentic, family-style Congolese dishes, and a Western offering that focused on simple European bistro classics. The dining room resembled a chequerboard with each square of Congolese or Western design, alternating between dark African hardwood and French brasserie tiling.
At The Double Club Disco, Congolese DJs and live acts were showcased alongside eclectic Western counterparts. On Thursdays, experienced London DJ's exchanged 30 minute sets with resident Congolese musicians, playing on a circular rotating dance floor slowly revolved at about one turn per hour. When the DJ was in the Western part of the room, 'Western' music was played, while in the Congolese part it switched into Rumba, Wenge or Ndombolo.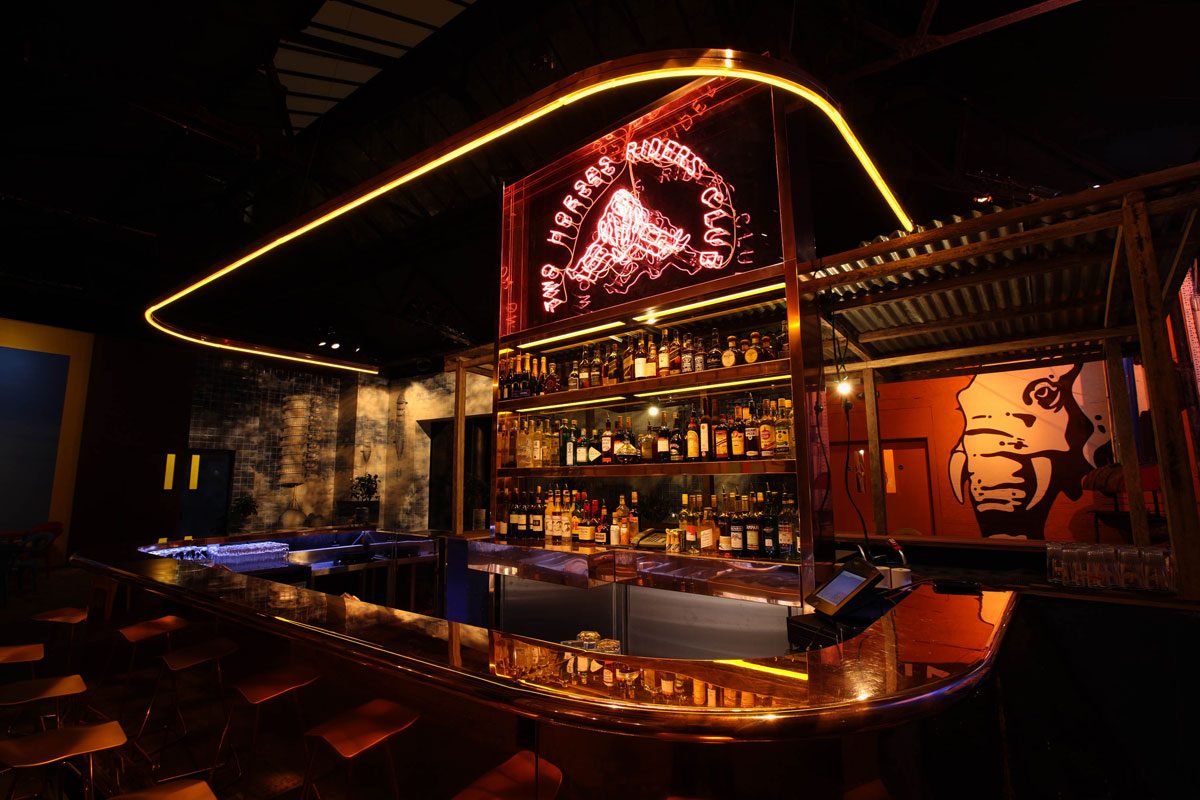 The experimental project, which donated 50% of profit to City of Joy/UNICEF, challenged the validity of contemporary artistic content. Höller's practice focuses on methods where the interaction between work and public becomes key. "You could say that the real material I am working with is people's experience", he has said. The artist proposed to use the double concept, based on the model of The Double Club, as a new form of dealing with one's surroundings and decision-making processes. Unlike an art gallery, with its atmosphere of ascendancy, The Double Club actively wanted guests to enjoy themselves. It was presented as conceptual art, but Höller's vision was decidedly about having fun.
Feature image: The Double Club Courtyard (via Kram/Weisshaar)