London's Best Independent Publishers
London boasts a long and prestigious history of publishing, with numerous established houses calling the capital home. The city is also a fertile ground for countless independent publishers and presses, who are continually innovating, producing diverse and intriguing reading and visual materials everyday. Something Curated highlights fourteen of the most exciting independent publishers currently operating in London, spanning surveys of art, graphic design, film, music, literature, essays and poetry.
Kiosk || Nick Greenbank
Kiosk focuses on self-published zines and artist books from young creatives. It is a platform designed to give a voice to emerging artists, illustrators and designers by promoting their work and collaborating with them to produce publications. Kiosk launched with a temporary bookshop during the Art Licks Weekend 2014, selling books, zines and artwork from a wide variety of independent and talented contributors. The organisation, helmed by Nick Greenbank, currently curate the irregularly scheduled Kiosk Independent Publishers Fair.
Fitzcarraldo Editions || Jacques Testard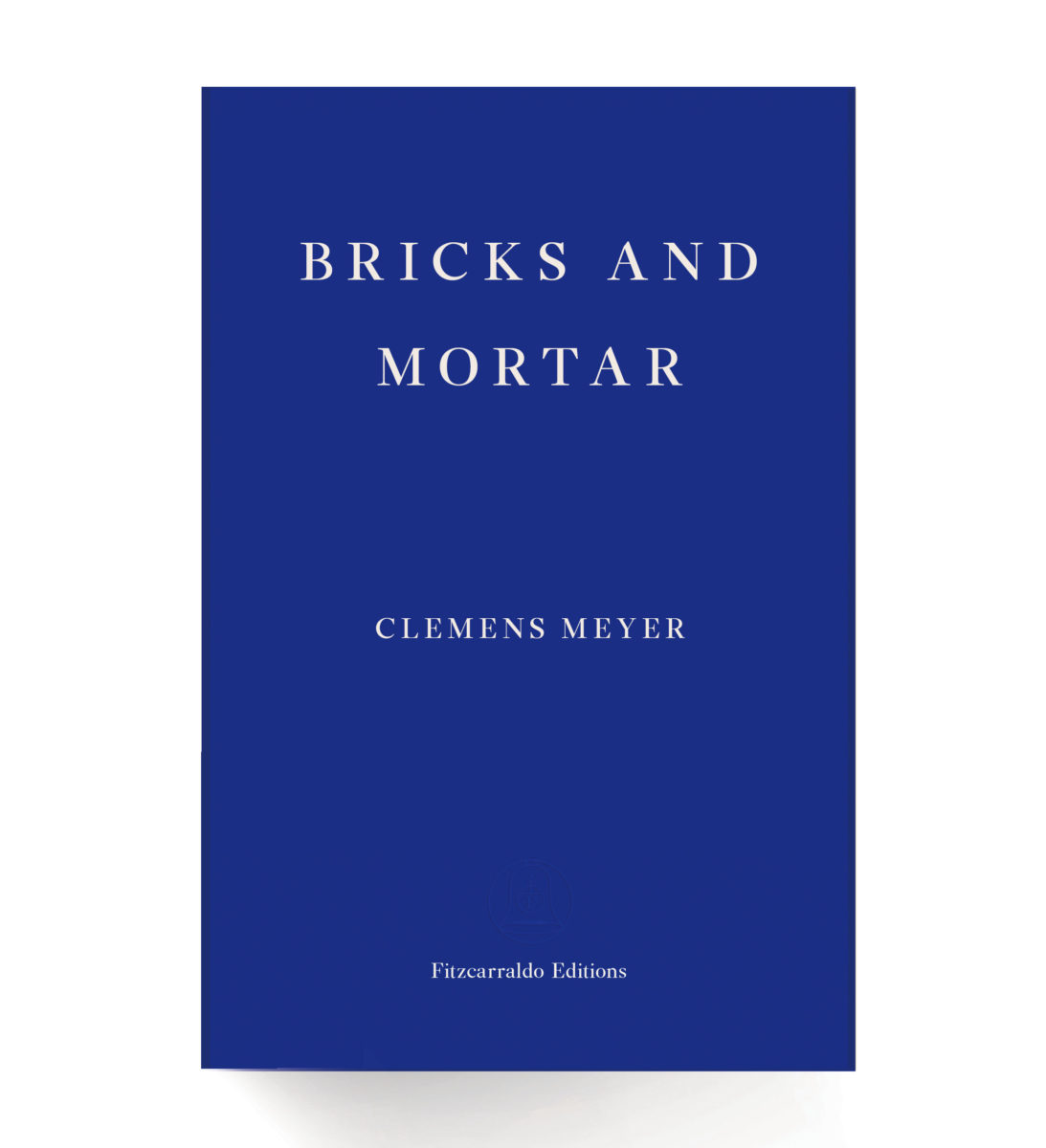 Founded in 2014 by former Notting Hill Editions commissioning editor Jacques Testard, Fitzcarraldo Editions specialises in contemporary fiction and long-form essays, focussing on ambitious, imaginative and innovative writing. Each book, designed by Ray O'Meara of the Office of Optimism, is published as a paperback original with French flaps, using a custom serif typeface called Fitzcarraldo. Their most noteworthy recent publications are Frieze editor Dan Fox's long-essay Pretentiousness, and Second-Hand Time, from 2015 Nobel Prize for Literature winner Svetlana Alexievich.
Test Centre || Will Shutes & Jess Chandler
Test Centre is an independent publishing house and record label with an interest in the spoken and written word. Based in Hackney, it was established in 2011 by Will Shutes and Jess Chandler. Test Centre's first project was a series of spoken word vinyl LPs, starting with Iain Sinclair's Stone Tape Shuffle. In 2012 Test Centre hosted a 12-week series of radio shows on Resonance FM, presenting a subjective history of spoken word recordings. The duo have published seven issues of their fiction and poetry magazine, with future issues continually in the process of compilation.
Ditto Press || Ben Freeman
https://www.instagram.com/p/BTNHL-XlqyM/?taken-by=ben_ditto
Ditto is a small press in Hackney specialising in colourful risograph-printed art books, founded by Ben Freeman in 2009. Freeman started his career in the late 1980s, making satirical fanzines before creating flyers for squat raves during the 90s. He is also the Founder and Creative Director of Future Artefacts, and Art Director for Mushpit magazine, amongst other titles and projects. He recently confirmed he will be joining London College of Fashion as a Practitioner-in-residence for the spring and summer terms, where he will be working with Fashion Communication students.
Visual Editions || Anna Gerber & Britt Iversen  
https://www.instagram.com/p/BP7aMbFg1zb/?taken-by=visualeditions
London-based Visual Editions was launched in 2010 by Anna Gerber and Britt Iversen with the aim to create new kinds of story experiences. Having shifted from publishing six books and a magazine series, the duo now commission and build stories for partner brands and cultural collaborators, including Ace Hotel. Their books are part of The Art Institute of Chicago's permanent collection, and they have recently worked with Google's Creative Lab in Sydney on Editions At Play, a space for books powered by the internet.
AMBruno || Sophie Loss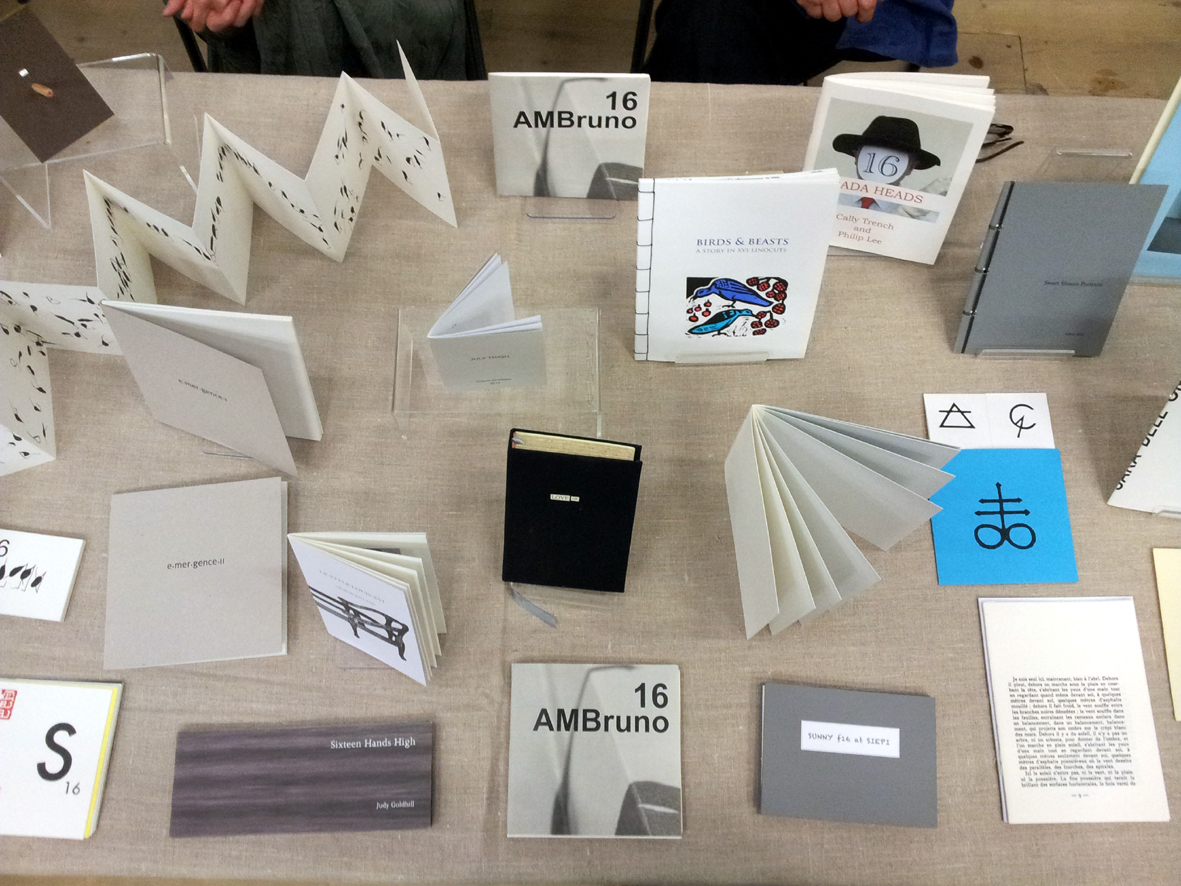 AMBruno is a coalition of artists, established in 2008 with MA Fine Art graduates from Central Saint Martins. Since launching, participation has widened to include artists based throughout the UK and internationally. The artists have diverse individual practices but are brought together by a common interest in the medium of the book. Since 2009, the group's activities have been coordinated and developed by Sophie Loss. Artists involved produce and show new work for events such as exhibitions and specialist book fairs, for which they are asked to engage with a given theme.
Influx Press || Gary Budden & Kit Caless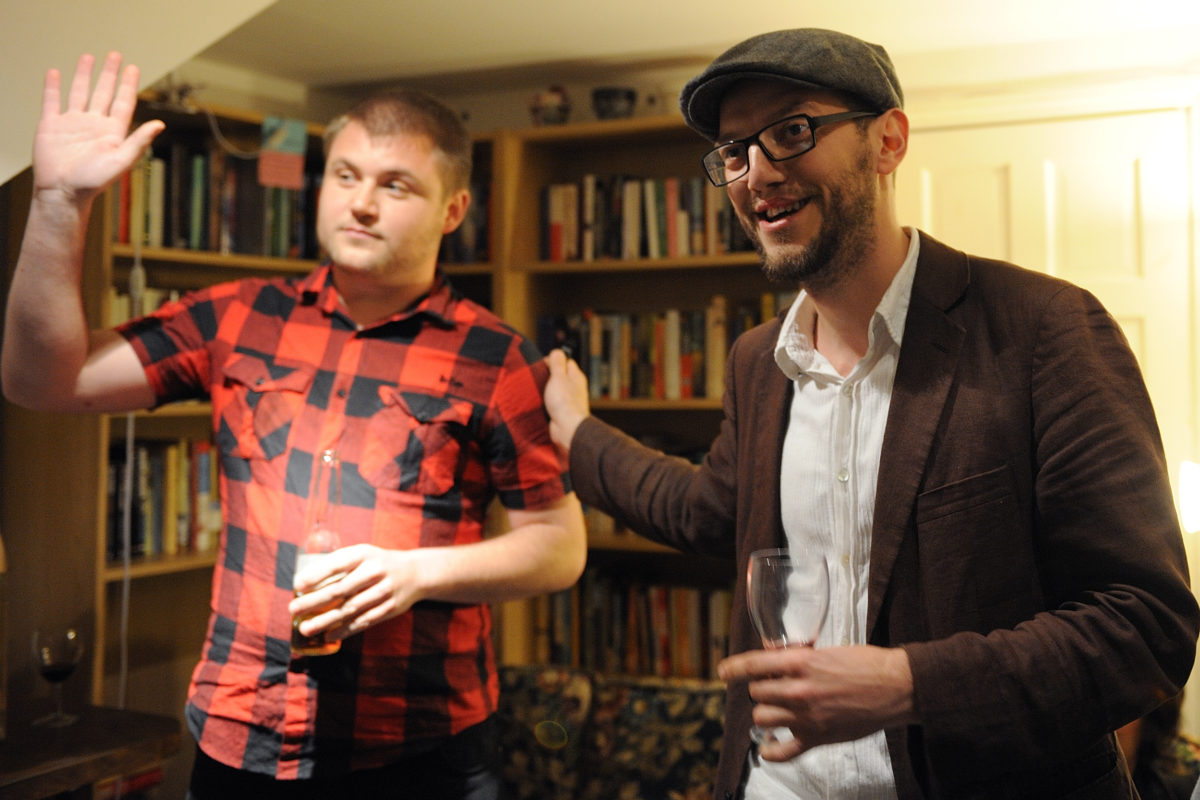 Founded in 2011 by Gary Budden and Kit Caless, both writers and editors by trade, Influx Press publishes books exploring diverse places. Its books are decidedly 'site-specific': an anthology for Hackney, poems from London bus routes and the Docklands, walks on the marshes, short stories from withered seaside towns, essays on Birmingham, and ghost estates in Ireland all feature on its eclectic list.
Black Dog Publishing || Duncan McCorquodale
https://www.instagram.com/p/_o2-1PCsgi/?taken-by=blackdogpublishing
Based in north London, Black Dog Publishing specialises in beautifully illustrated books with a fresh take on contemporary culture. Championing an innovative approach to their titles, the publishers have maintained high production values with authoritative content, creating books that challenge, provoke and entertain. Their in-house gallery and event space WORK, which is open to the public, runs a programme of exhibitions and special events related to Black Dog Publishing titles.
Redstone Press || Julian Rothenstein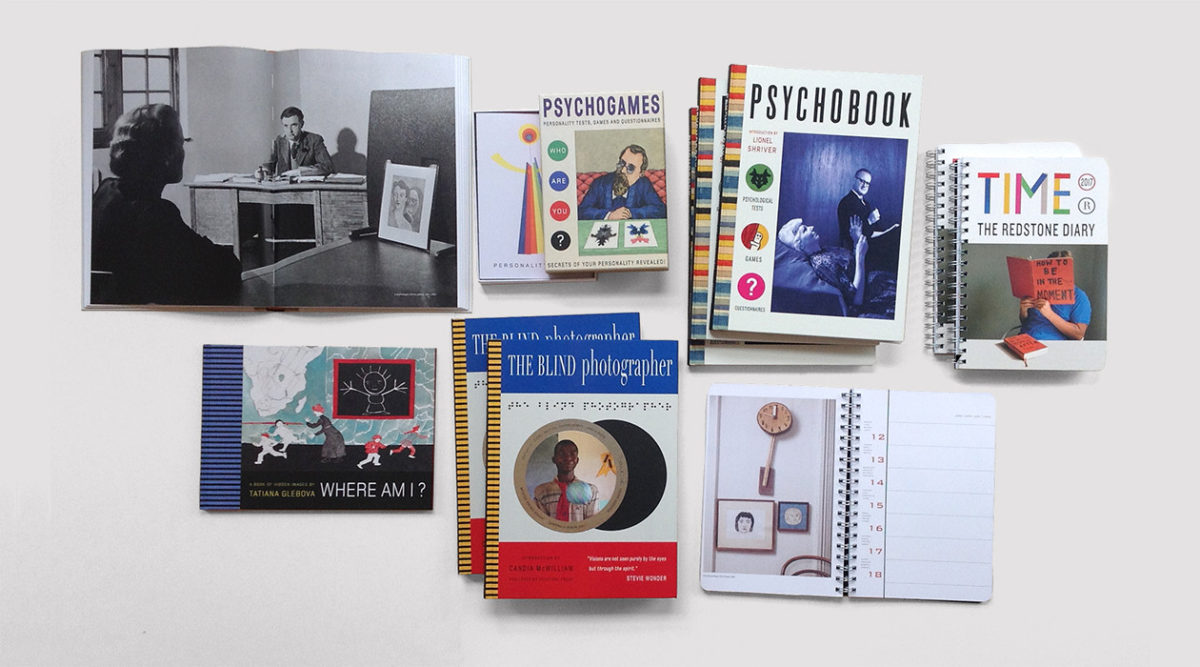 Operating from a office in his basement home since 1987, Julian Rothenstein edits, designs and supervises the production, promotion and distribution of all Redstone Press' books himself. This flexibility also allows him to pursue personal passions and produce books that surpass people's expectations by their ingenuity and wit, such as his current bestseller Inside the Rainbow, exploring the forgotten flowering of Russian Children's books in the early Soviet era and his forthcoming project, a compendium of work by blind photographers.
Persephone Books || Nicola Beauman
Persephone Books began in a room above a pub in the spring of 1998. Founder Nicola Beauman's original concept was to publish a handful of 'lost' or out-of-print books every year, most of them interwar novels by women. The name Persephone was chosen as a symbol of female creativity, as well as of new beginnings (the daughter of Zeus is associated with spring). The company was initially run from a basement office in Clerkenwell; following years of success, Persephone moved its office to Bloomsbury, also opening its first shop on the same premises.
Notting Hill Editions || Tom Kremer
Taking its cue from the vivid contribution of the short text to European cultural life and judging that the moment is right to reinvigorate the essay, Notting Hill Editions is devoted to the best in essayistic nonfiction writing. Founder Tom Kremer, the man responsible for discovering and licensing the Rubik's Cube, pursues his passion to refresh the art of the essay. Notting Hill Editions' writers come from a broad range of disciplines ensuring their works will never fail to excite and inspire as they cover an ever-changing spectrum of topics.
Penned in the Margins || Tom Chivers
From humble beginnings as a reading series in a converted railway arch in south London, Penned in the Margins, run under the direction of Tom Chivers, has grown over the last decade to be a respected literary arts company producing new work live, in print and online. This unique blend of publishing and production characterises the organisation's distinctive model in the cultural landscape. The house regularly publishes leading young names in poetry such as Ross Sutherland and Claire Trevien.
Strange Attractor Press || John Lundberg & Mark Pilkington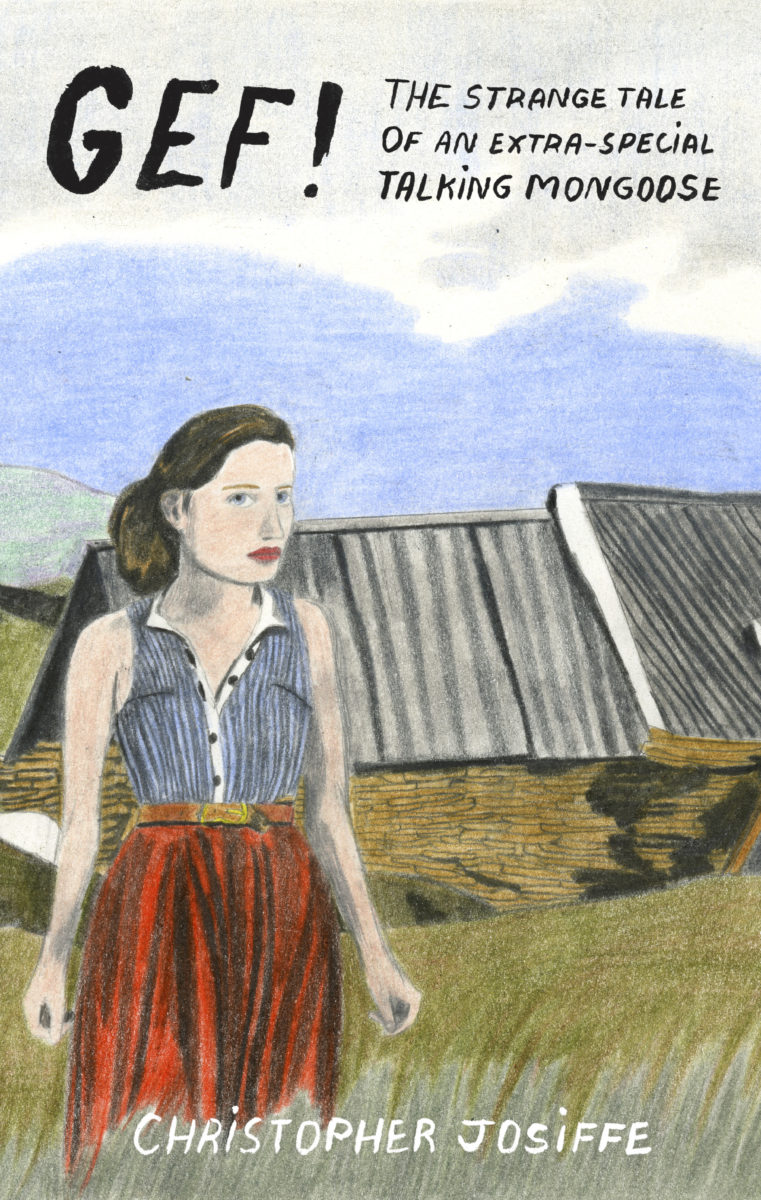 Over a decade since its inception, Strange Attractor Press continues its mission to celebrate unpopular culture. Back in 2001 John Lundberg and Mark Pilkington instigated a series of events at London's The Horse Hospital that ran for two years under the title 'Strange Attractor'. A couple of years later, along with designer Ali Hutchinson, Pilkington edited and published Strange Attractor Journal One, an anthology of writing on neglected and esoteric culture. The press has grown considerably since then, and this year its titles were picked up for distribution by the MIT Press.
Hoxton Mini Press || Martin Usborne & Ann Waldvogel
From their base in London Fields, couple Martin Usborne and Ann Waldvogel have marshalled remarkable growth amid what is widely considered a tough time for selling print matter. Hoxton Mini Press kicked off after strong sales of its first book, a glimpse into the life of east London native Joseph Markovitch, photographed by Usborne. The successful photobook formula prompted collaborations with other photographers looking at a variety of east London related themes that soon turned into a popular series.
(Feature image via Ditto Press)