The Best Of London Food Month & New Culinary Offerings To Try This June
This June proves to be a particularly busy time for London's gastronomic community, with the launch of the inaugural London Food Month, featuring a whole host of exciting events and collaborations. In conjunction, as always, there are a number of exciting new and recent openings, residencies and pop-ups, which are well worth trying. Something Curated takes a closer look at the best food offerings of the month.
Magpie || James Ramsden & Sam Herlihy
Following the success of their Hackney bistro Pidgin, James Ramsden and Sam Herlihy have announced details of their next venture, Magpie. The project has long been in the works, originally announced in December 2015, with plans for the new setup based on Heddon Street in the West End. Magpie will be serving up creative British-infused dim sum allowing the pair to push their culinary credentials by mixing and matching influences from all over east Asia. They'll be using some unique ingredients too, including kosho, fennel pollen and roasted miso custard.
Westerns Laundry || David Gingell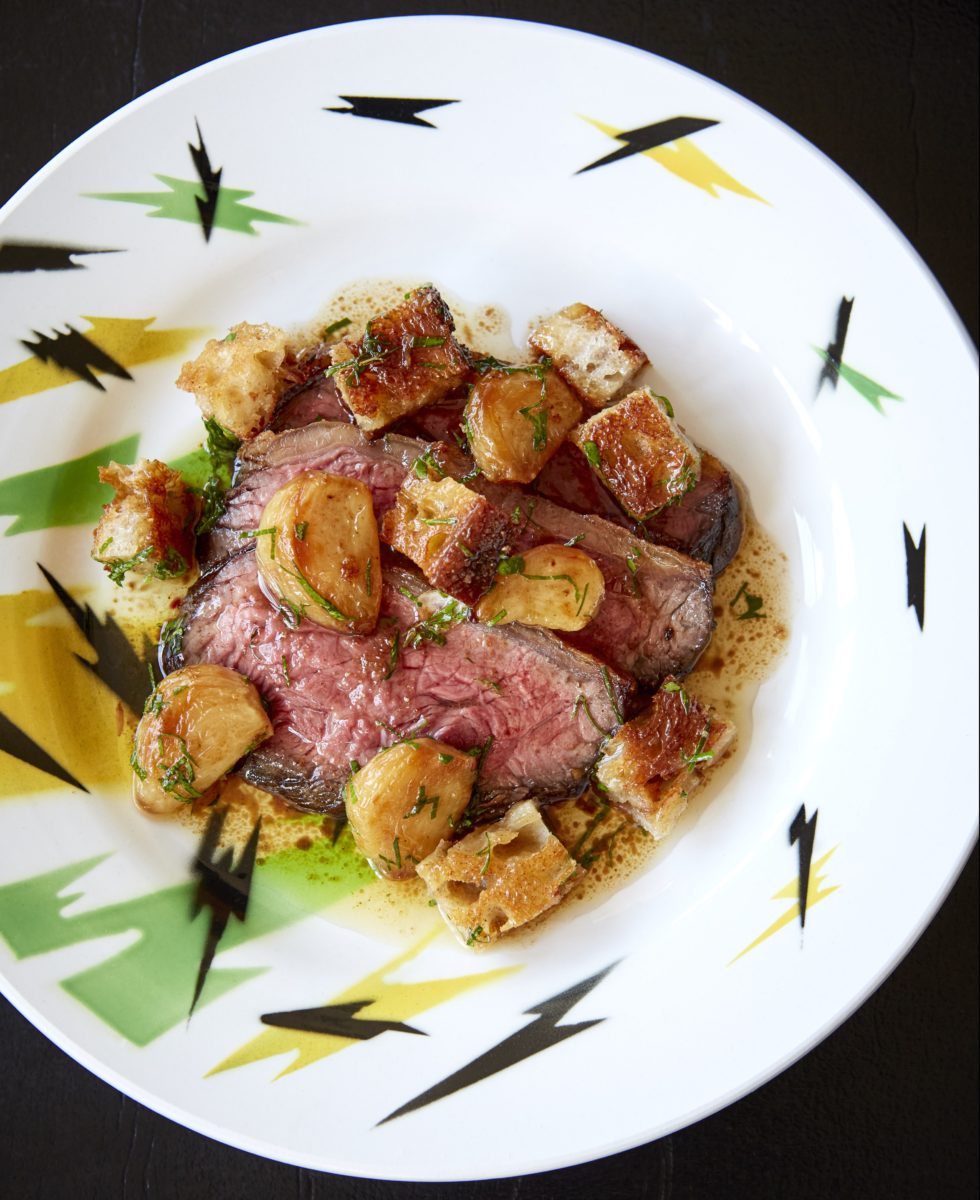 From the minds behind Stoke Newington favourite Primeur, located just off of Drayton Park, Westerns Laundry brings a variety of British farm-sourced fish and meat to London diners. Mackerel, sea bass, pork loin, scallops, and beef rump feature on the menu, much of it coming from Yorkshire and Cornwall. The wine selection exceeds 200 options, with a shifting wine showcase called Wine Verticals that plans to feature a variety of low-intervention producers. Rather than hew steadfastly to the rules of British cuisine, head chef David Gingell plans to incorporate certain European and Asian influences into the preparation of several dishes.
The White Asparagus || Sebastian Delamothe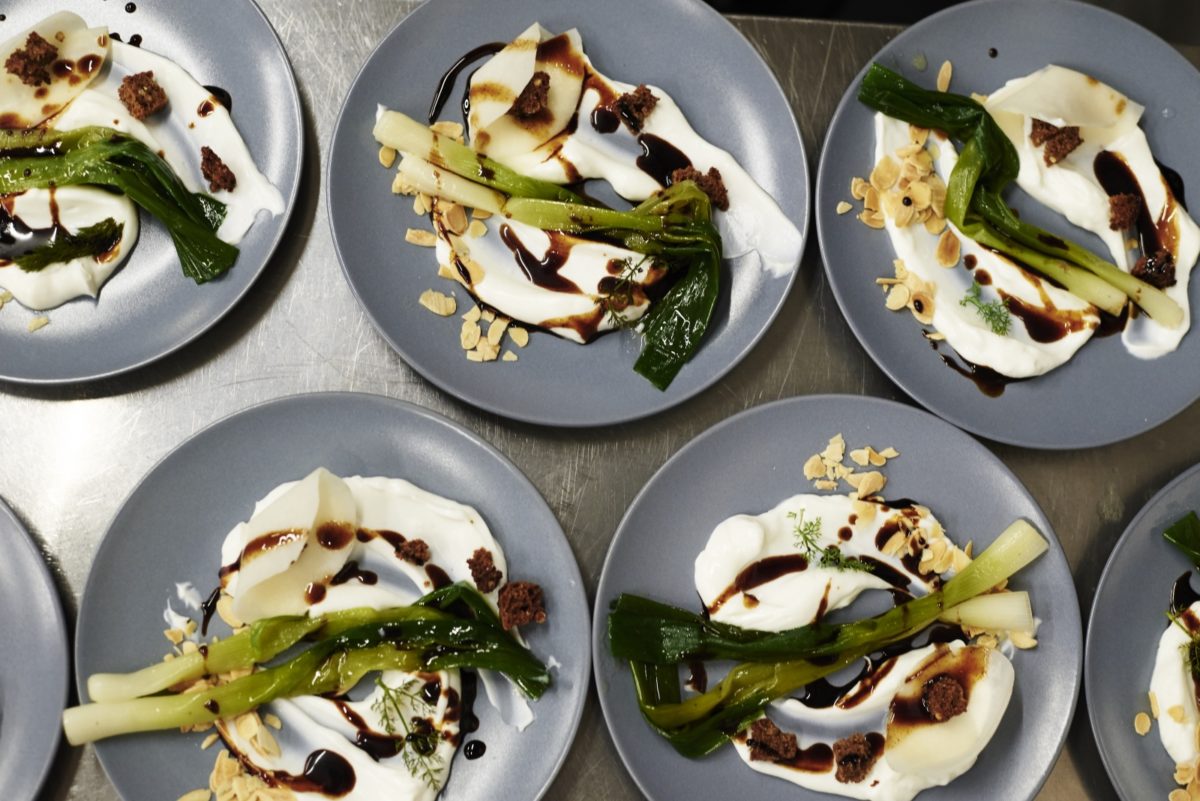 The White Asparagus offers diners a diverse view of the cuisine of Germany in their newest residency at Islington's gastro-hub, the Cuckoo N1. Led by Head Chef Sebastian Delamothe, The White Asparagus celebrates the short but starring role of its eponymous ingredient in Germany's rich and subtle cuisine. For just a few weeks every spring, Delamothe's second-generation, family-owned farm 'Neu Wendorf' in Mecklenburg Vorpommern floods the region with this refined cousin to our own native green breed. The White Asparagus' residency is perfectly timed to correspond with this season and Delamothe's menu demonstrates a reverence for the freshest ingredients.
Mei Ume || Tony Truong, Mun Seok Choi & Liang Kian Cheng
Head Chef Tony Truong, used to be at Royal China, his sushi chef Mun Seok Choi, was at Sake no Hana, and Dim Sum Chef Liang Kian Cheng, comes via Yauatcha. Mei Ume is set to be one of London's most exciting Asian dining venues, introducing a menu of authentic dishes from China and Japan with a modern approach. Great emphasis has been placed on the quality of produce and Mei Ume will offer an extensive but well-detailed menu based around the concept of shared dining, where guests can enjoy a number of dishes in varying sizes. Drawing on the history of Ten Trinity Square as a gateway for global trade, the design by AB Concept is a culmination of Eastern and Western heritage, with a contemporary flare.
Smoke + Salt at Pop Brixton || Aaron Webster & Remi Williams
Headed by Aaron Webster and Remi Williams, former chefs from Notting Hill's The Shed, Smoke & Salt will bring their unique cuisine to Pop Brixton, using international flavours and techniques, such as brining, curing, fermenting and smoking. Kricket, now with a permanent Soho setup, will finish trading on Saturday 27 May, with Smoke & Salt moving in at the beginning of June followed by an official opening later in the month.
Madame D || Devina & Harneet Baweja
https://www.instagram.com/p/BUG80iehxI-/?taken-by=madame_d_london
Madamde D, set on the second floor above a Spitalfields pub, offers a distinctive Himalayan inspired menu. From the team behind Gunpowder, which recently won a Bib Gourmand from Michelin for its Indian offering, it echoes the back rooms that once peppered the Commercial Street rag route, with dark awnings, candlelight, distressed walls and communal tables. The food, which draws from cuisines including Indian, Nepalese, Tibetan, and Chinese, features bold spices and aromatic herbal undertones.
Radici || Francesco Mazzei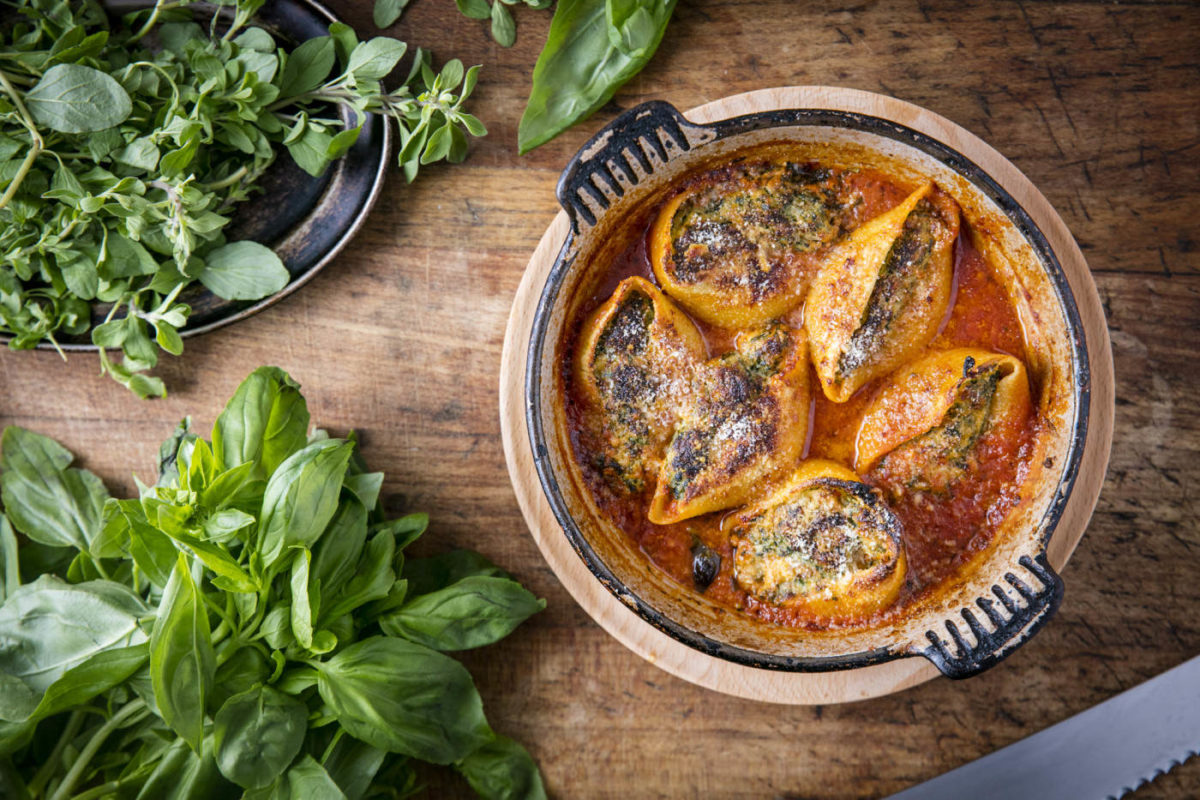 At Radici, Francesco Mazzei plans to serve authentic recreations of his favourite childhood dishes. The restaurant is located on Almeida Street, consisting of a dining space and bar, a wine room, a private event room, and an alfresco terrace. The menu draws from various parts of southern Italy but is most strongly influenced by the cuisine of Calabria, from where Mazzei hails. It features dishes like baccala, or salt cod with potatoes and tomato sauce; ferrazzuoli, an eggless pasta with lamb; and involtino di fegato, or calf liver stuffed with pancetta.
London Food Month || Grace Dent & Tom Parker Bowles
Over 400 events and 40 Michelin stars will be involved with the inaugural London Food Month, which commenced on Thursday. The centrepiece of London Food Month is Night Market. For 12 nights only, Perks Field near Kensington Gardens will be filled with 50 of London's street food stars, restaurants and top chefs including Angela Hartnett, Andina, Fortnum & Mason, Aisa de Cuba, Patty & Bun, Zoe's Ghana Kitchen, Le Bao, Mama's Jerk, Muffin Man & Co, Rainbo, The Cheese Truck, Vinn Goute and many more. Other programmed events to look forward to include …
The St John Mangle Dinner || Lee Tiernan & Fergus Henderson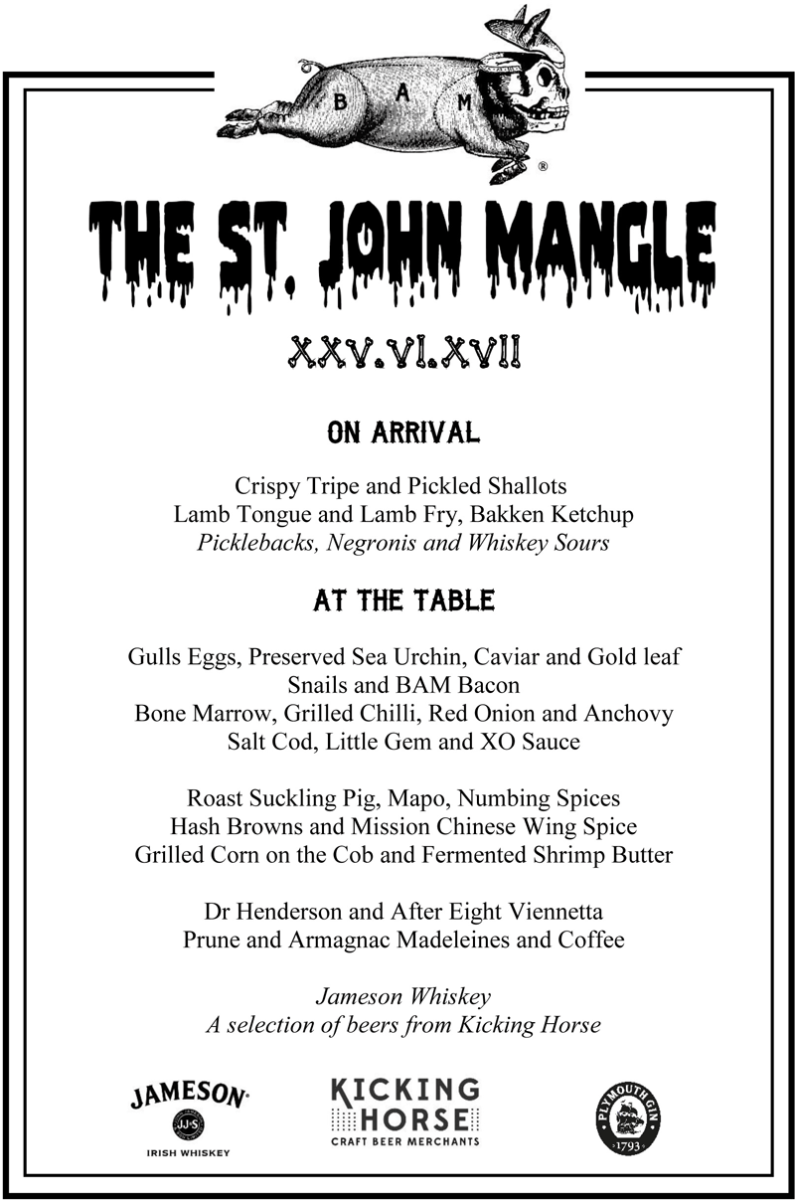 St. John Restaurant and Black Axe Mangal, present The St John Mangle dinner, marking the first time Fergus Henderson has ever hosted a guest chef at the Smithfield restaurant. For one night only, on Sunday 25 June, Henderson's protégé Lee Tiernan of Black Axe will 'Mangle St John', a truly one off event.
Cook For Syria || Imad Alarnab
Imad Alarnab, a restaurant entrepreneur in Syria, had to flee the war. Now living in the UK he is determined to run his own restaurant again. For one week, from 25 June, Imad and guest chefs will be cooking at 180 The Strand, serving up some of Syria's most popular dishes.
MzuriKhana's 'India meets Africa' Supper Club || Aaliyah Das
On 24 June, Aaliyah and her mother welcome diners to East African supper club MzuriKhana; derived from "Mzuri", meaning good in Swahili and "Khana", which means food in Hindi. Enjoy a six-course tasting menu of authentic East African Indian flavours from Zanzibar.
Feature image via Magpie/Pidgin