Graduate Show Highlights From Slade, Westminster, LCF & Central Saint Martins
Looking back at a busy month of graduate shows, with plenty more to come in the next weeks from the students of Goldsmiths and RCA, among others, Something Curated picks out some of the most exciting emerging talents to keep an eye on in the fields of art and fashion.
Slade: BA/BFA Show
Joe Highton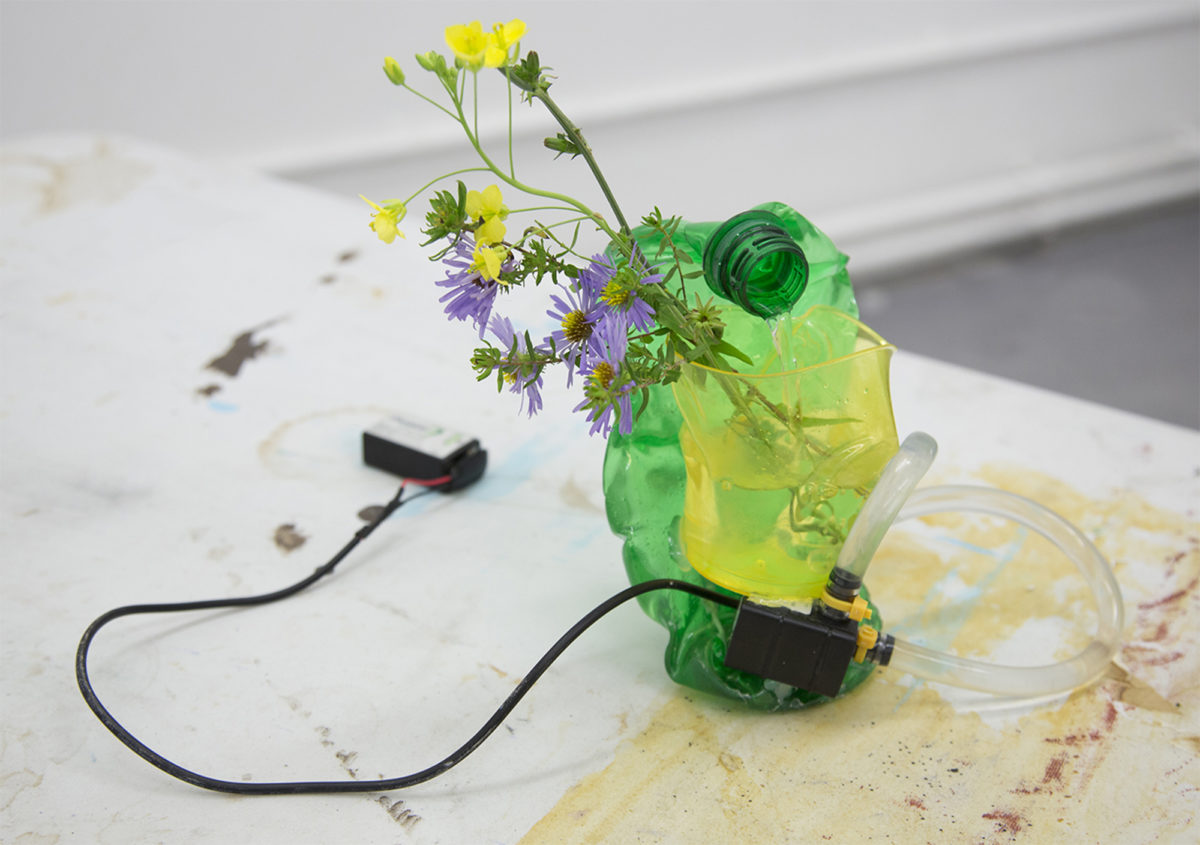 Expanding on his work, Highton told Something Curated: "I've made a few of these fountains over the last year; the process of making them feels like budget glassblowing. The first trio were battery powered, so the flow would steadily decelerate over the space of about an hour. The one above was part of that original trio, which were made as gifts for friends, using them as small vases for flowers. The more recent ones (one of which was shown in my degree show) were plugged into mains, so the water flow would tick over indefinitely, like palm sized water clocks, using electricity to keep pace. They were shown without flowers, so it was a bit clearer to see them diagrammatically, as a sort of crumpled knot."
–
Kerrie Addy
"The piece came from a poem I'd written after watching the chaos of business men at London Bridge station every morning and how irate they would get at each other over the tiniest thing. I imagined a future where global warming had hit hard, we're in post political meltdown, we've found a way to upload our consciousness to servers so there's no need for us to have body's anymore. Yet these men remain, oblivious to any of this. Burnt to a crisp at the barriers of London Bridge station on route to steal each others money at Canary Wharf. The giant pork scratchings came immediately after this thought, it's the perfect way to illustrate them," Addy explained.
 –
Yulia Iosilzon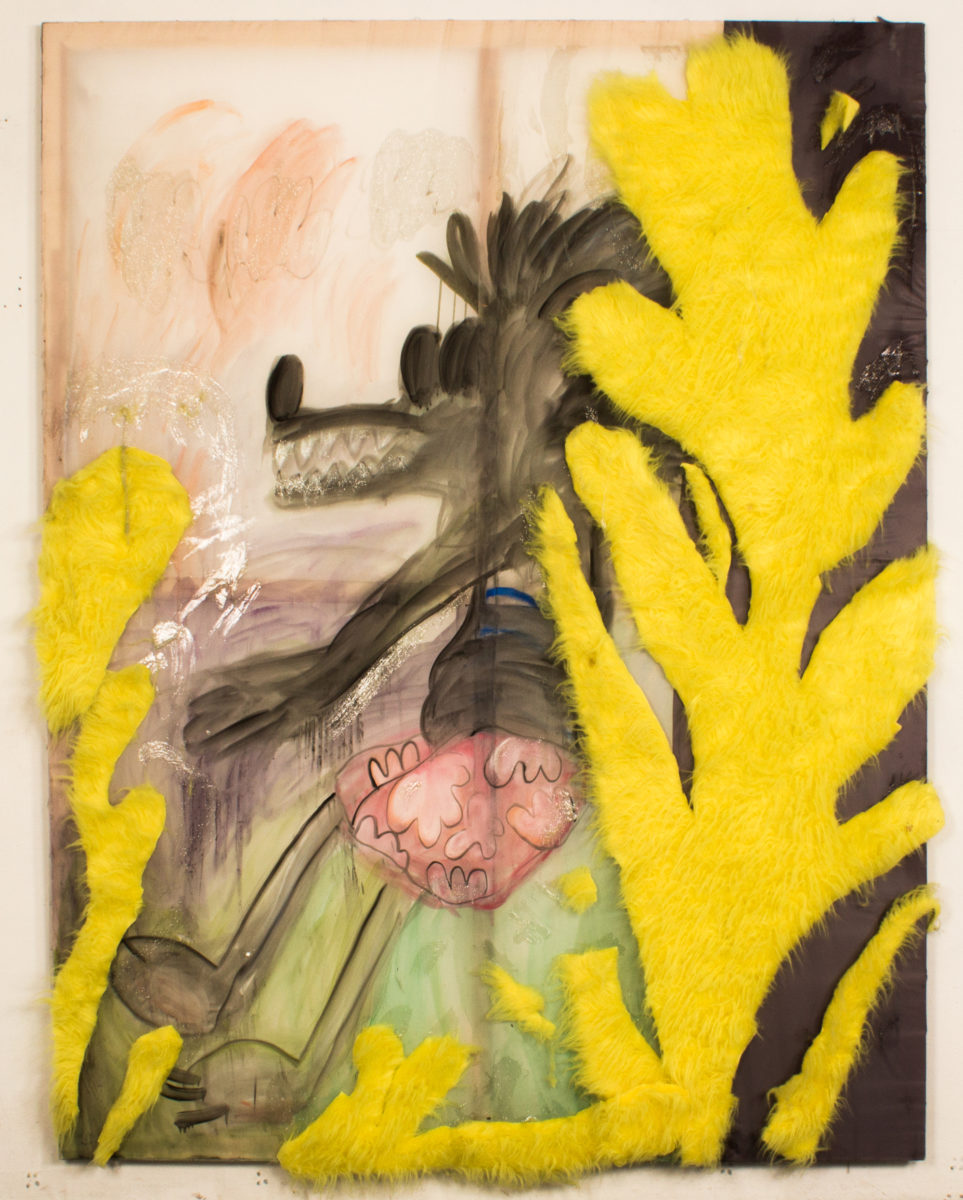 Iosilzon told us: "The Wolf painting is a quintessential piece throughout my degree. It was the pivotal point in my practice, leading me into experimentation, exploring comfort zones with tactile surfaces and different sculptural materials."
 –
 –
London College of Fashion: BA Fashion
Kate Tseng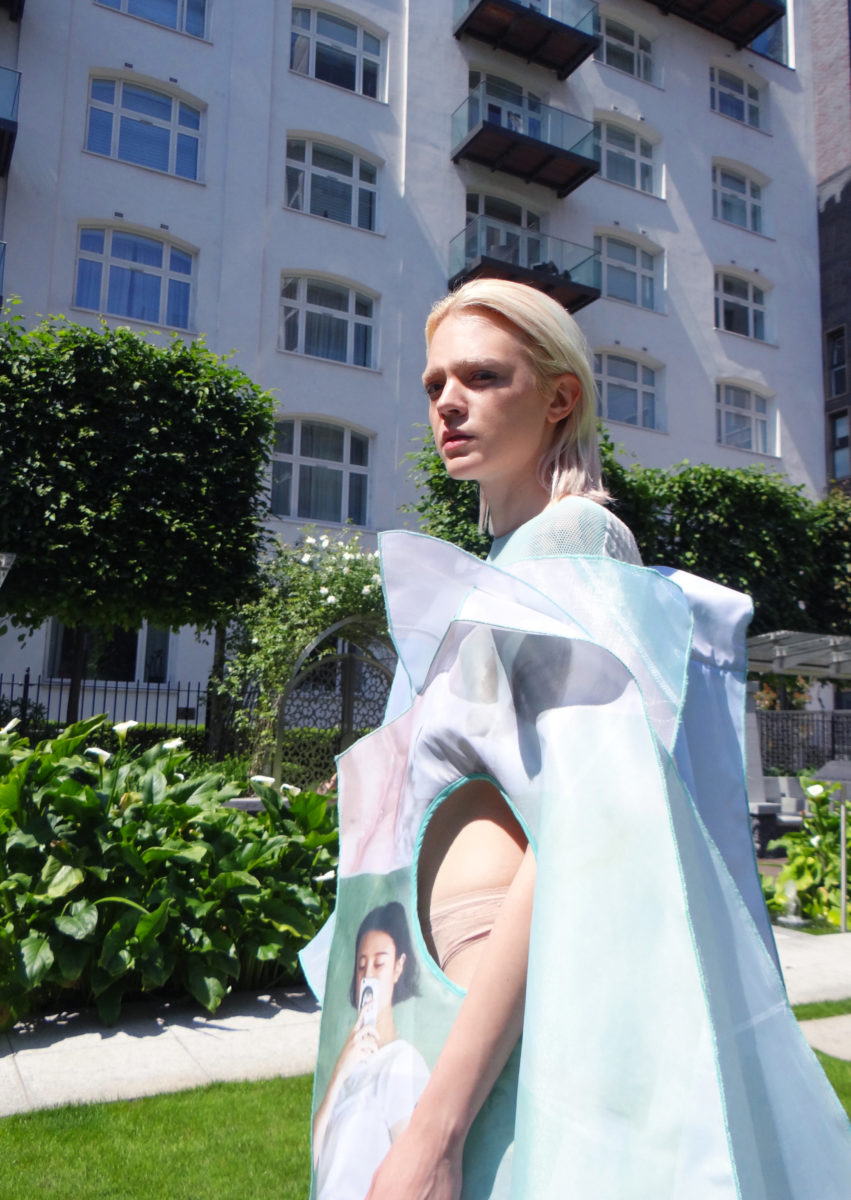 Tseng is interested in exploring the conceptual possibilities of garments, influenced by contemporary art, photography, youth culture and films. The works of Japanese photographer Yoshiyuki Okuyama, who captures the unconventional twists from everyday life and the world in pastel colours, inspired this collection.
Maximilian Davis
 –
 –
Central Saint Martins: Show One 
Tom Coates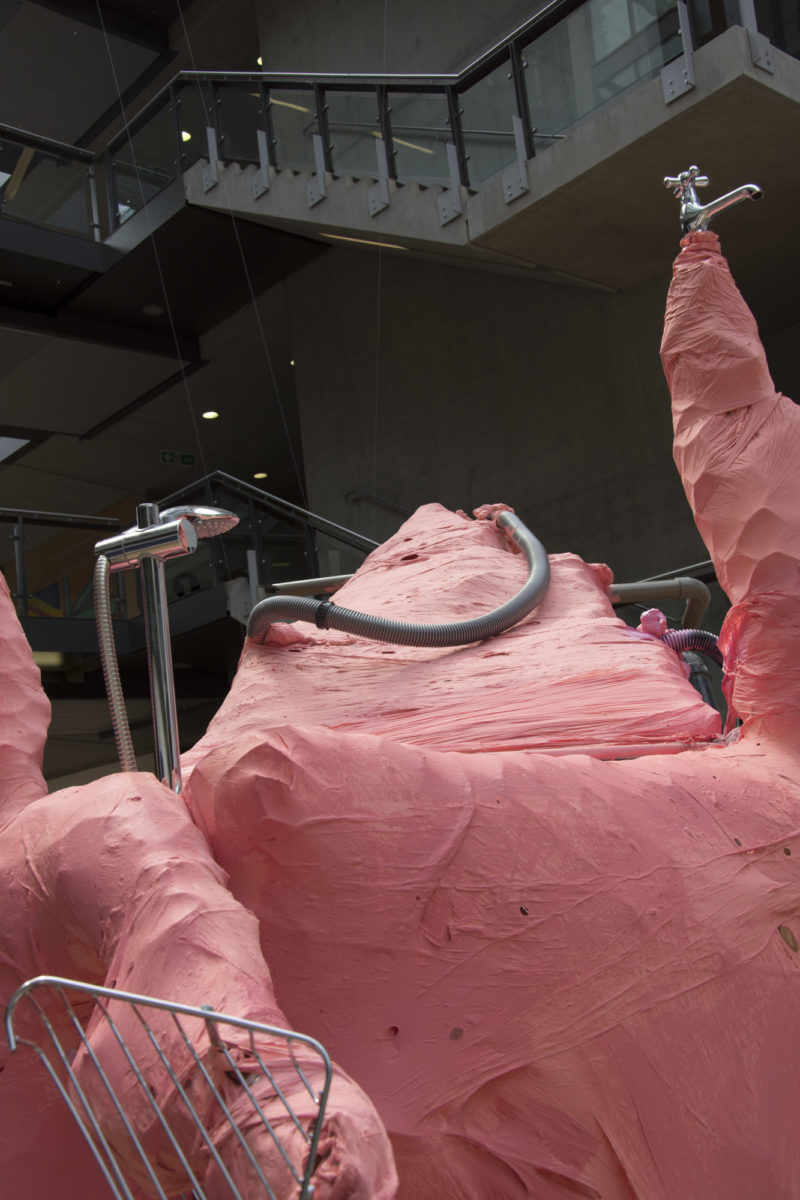 Working with layers of cling film, Tom Coates created a vivid pink amoebic moving structure, complete with limbs and faucets, toilet brushes and loo seats. His work, though playful, interestingly houses a functioning shower. Influenced by the uncanny and camp, Coates talks about his work as "objects which have aspirations to be something more than they are, that want more than they have."
–
Matteo Valerio
Michelle Yasuda
 –
 –
Central Saint Martins: BA Fashion Press Show
Christian Stone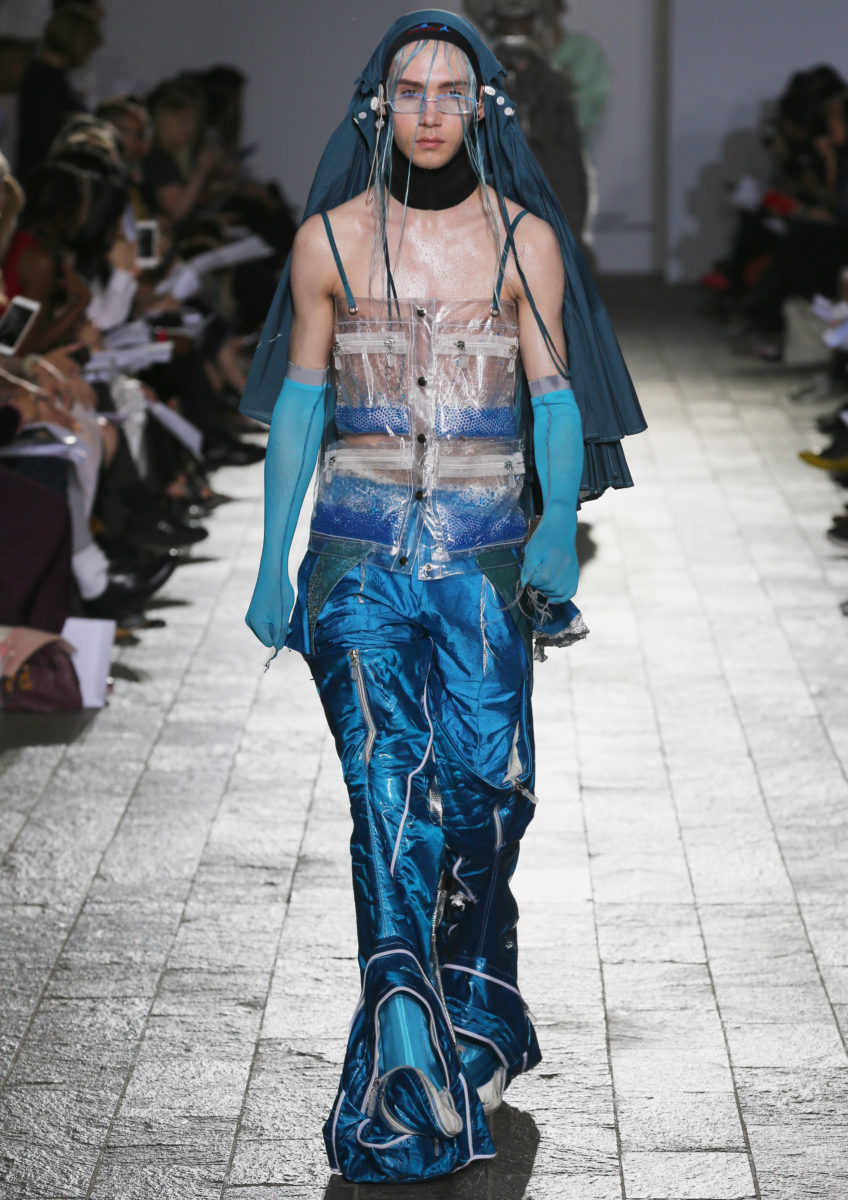 "The starting point of this collection came from the idea of reviving the obsolete and the dead. This led to my aim of capturing a surreally sci-fi atmosphere in my collection," Stone told us, explaining, "I have created each of my individual looks as unique characters as if I am making a new zombie movie, each wearing garments that look as if they have been dug up from the deep soil. In the end they all come together to illustrate this sci-fi horror tale, bringing 'the dawn of the dead' alive on the runway."
 –
Goom Heo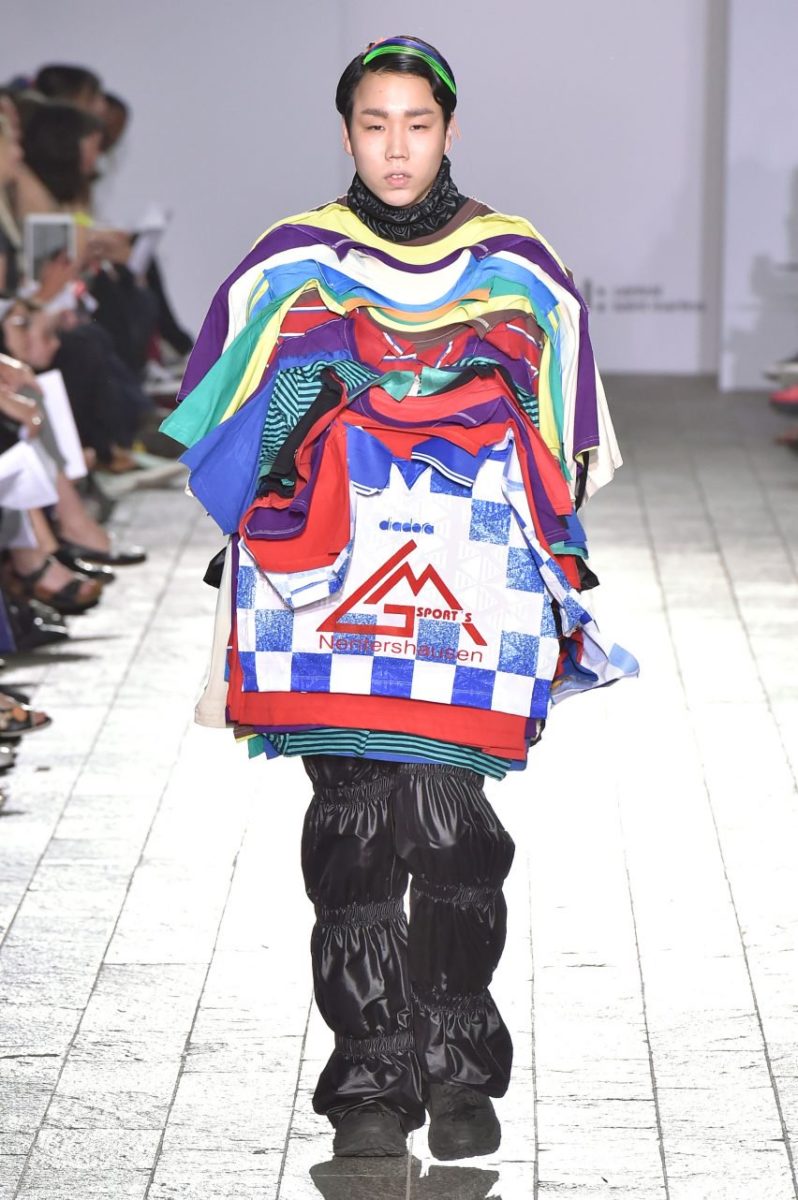 Goom Heo's collection seemed to unite South Korean heritage with the designer's experiences of London. Traditional tailoring methods were employed alongside abundant layers of printed t-shirts and tracksuit bottoms to create a distinctive series of looks.
Mowalola Ogunlesi
Mowalola Ogunlesi's menswear offering, a "celebration of the black African male – his culture, sexuality and desires," comprised fitted leather jackets and trousers that had been boldly decorated with Lagos number plates and automobile branding.
 –
 –
Westminster: BA Fashion 
Ben Duncan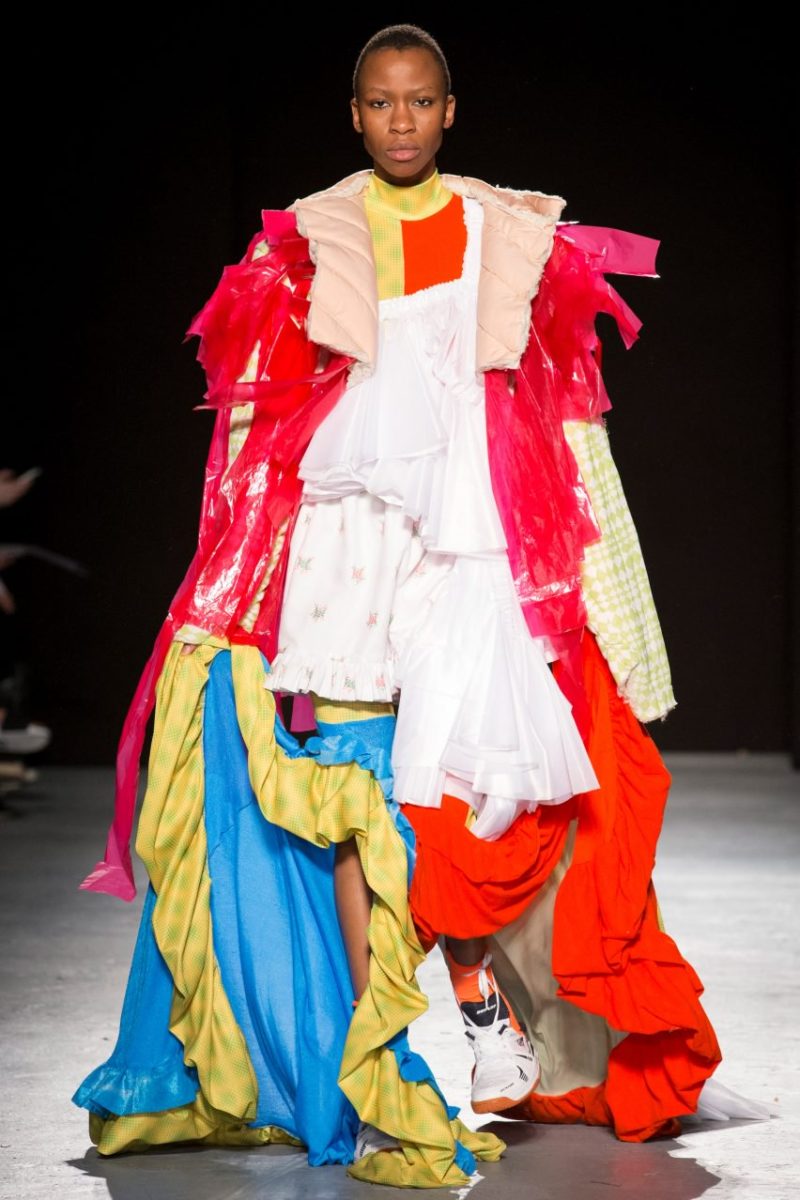 Ben Duncan's graduate collection could be described as sitting somewhere between fashion and performance art. Drawing inspiration from an overwhelming feeling of dread and the notion that we are currently living in the apocalypse, each piece was informed by a singular character in the young designer's narrative.
Yan Yan Tao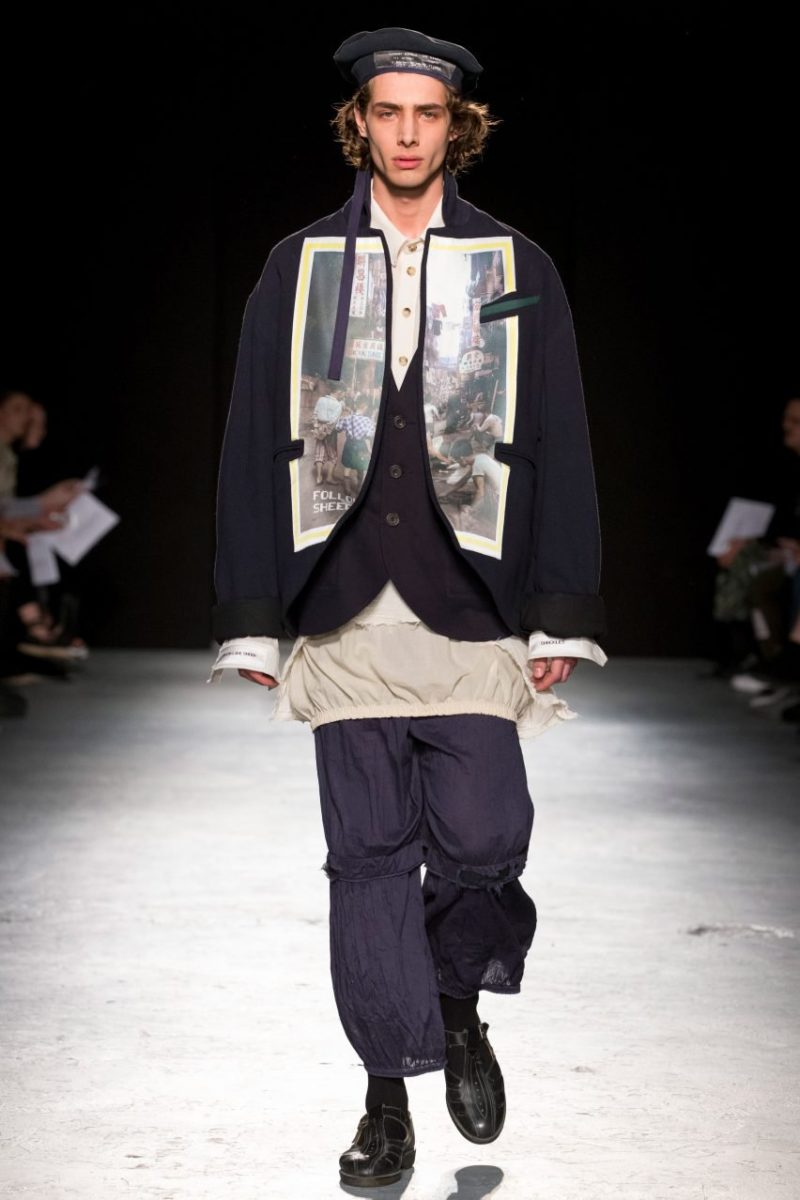 –
Jasper McGilvray
Feature image: The Human Predators, Kerrie Addy, 2017, 4K video, 18 mins (via UCL)