9 Young London Photographers To Follow In 2017
Staying on top of London's continually changing roster of photographic talent can be a tricky task. Taking a closer look at some of the most inspiring creatives currently producing work in the capital and beyond, Something Curated highlights nine young image-makers to follow on Instagram.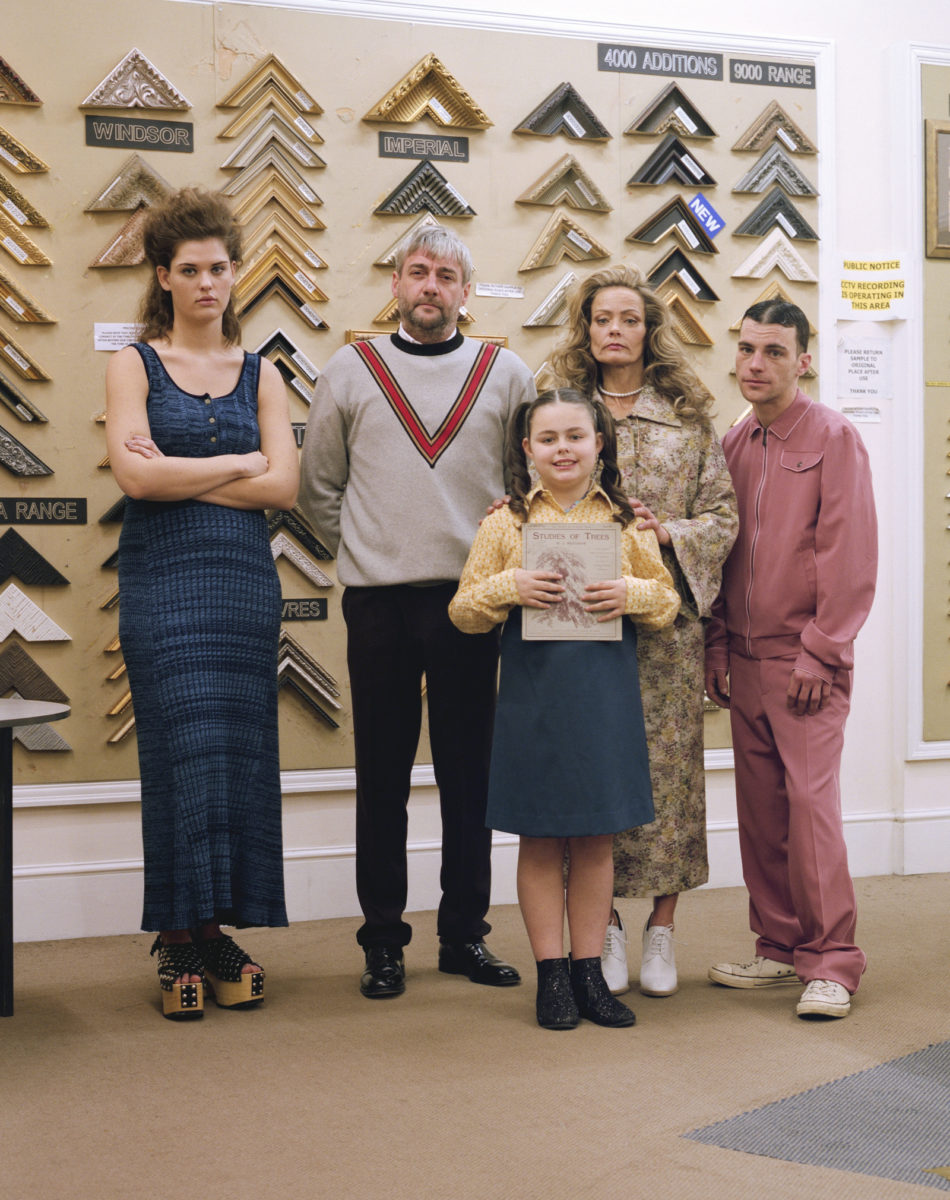 Andrea Artemisio || @andreaartemisio
Hailing from Milan and based in London, Andrea Artemisio created a series of images this spring for Sunnei, the Italian menswear brand helmed by Loris Messina and Simone Rizzo, which garnered much positive attention. More recently, the photographer worked with stylist Gary David Moore on an editorial for Man About Town, incorporating a number of curious objects into the spread, including an antiquated computer monitor and CCTV cameras. Artemisio possesses a unique stylistic approach with a knack for storytelling.
Lucie Rox || @lucieroxxx 
After spending a year studying Literature & Theatre and then Literature & Arts in Paris, Lucie Rox decided to pursue a career in photography. The London-based photographer has shot for publications including Heroine, OFFBLACK, Dazed & Confused, METAL, Pylot, and Glamcult, and has worked on projects with brands such as MM6 Maison Margiela and Mulberry, among others.
Greta Ilieva || @gretailieva
Bulgarian born, London-based Greta Ilieva learnt the art of taking pictures from her mother, also a photographer. From a young age, she acted as her assistant, changing film and working in a dark room. She studied at London's Camberwell College of Art and Design in Graphic Design, before studying for her Masters at the Royal College of Art in Communication, Art and Design. Her distinctive photography style is seen throughout the pages of publications including Unemployed, 10, V Magazine and Dust and her commercial clients include the likes of Vivienne Westwood, Isabel Marant and MiH Jeans.
Lillie Eiger || @lillieeiger
From Chicago, London-based photographer Lillie Eiger has already worked with a number of eminent publications and artists whilst pursuing a degree in Fashion Communication and Promotion at Central Saint Martins. As well as working on projects with The xx and HungerTV, Eiger has frequently shot for Something Curated. A young talent, her work remains experimental as she continues to discover and hone her style.
Tim Hill & James Aubrey Finnigan || @hillandaubrey
Tim Hill and James Aubrey Finnigan have been working together for close to three years. The duo first met whilst working as photographic assistants for other fashion and portrait photographers. From the basketball courts at London Fields to an archery club in Sherwood Forest, the pair cast a critical eye over the UK and use their fashion editorial-documentary style of photography to marry physical spaces with their social contexts.
Joyce NG || @joyce_cs9
Hailing from Hong Kong, Joyce NG is a graduate of the Fashion Communication degree at Central Saint Martins. She creates beautiful and distinctive projects, which concurrently display the characteristics of those featured in the photographs, and her own disposition behind the lens. Building captivating images through the use of objects and storytelling, Joyce carefully considers the models and the environment, rather than just the final composition.
Henry Gorse || @henrygorse
Originally from rural North West England, London-based Henry Gorse told Something Curated: "My work embraces a spontaneous approach which heightens the real, using a strong sense of English humour, pop art DNA and metaphorical props. My style can float between different approaches but always references itself." A champion of analogue photography, Gorse's images have featured in a number of publications including Pylot and i-D.
Alexandra Leese || @alexleese
Having recently shot editorials for i-D, Vogue Italia, V Man and more, Hong Kong-born Alexandra Leese's career has gained much momentum this past year. Working sensitively with light and texture, her photography cinematically captures diverse moments.
Feature image: Greta Ilieva (via Thom Browne)