Interview: Arthur Yates, Founder Of Bruta
London-based fashion label Bruta, founded by Arthur Yates in 2015 with the support of partner and company director Phoebe Saatchi, has swiftly attracted a number of influential stockists, including Liberty and Dover Street Market, since its inception. With no formal fashion training but an artist's background, Yates builds his collections around art, culture and traditional crafts. The brand encompasses loose fitting, casual shirting with hand drawn designs, produced by Yates, for both men and women, challenging conventions of gendered dressing as well as the formality of the shirt. Something Curated caught up with Yates in the run up to Bruta's AW17 drop, available from today, to learn more.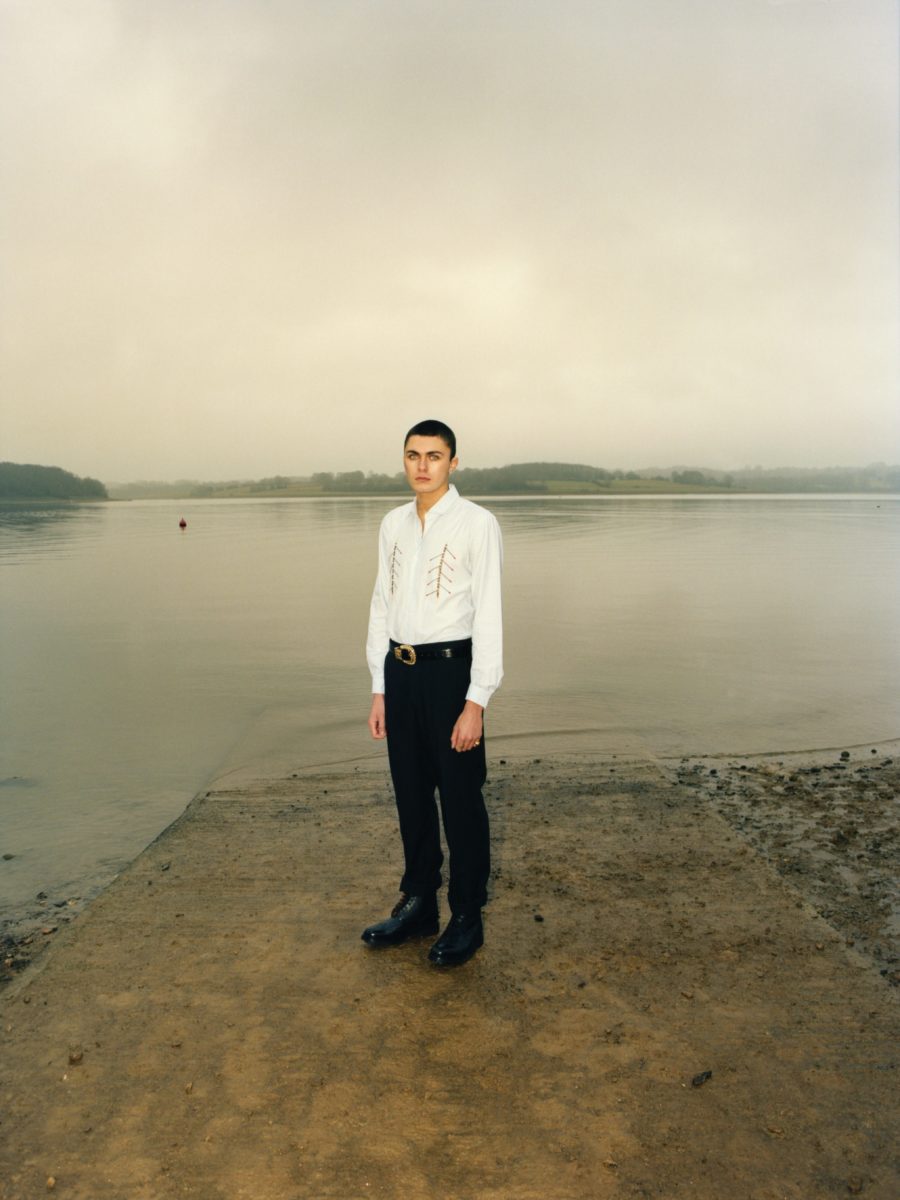 Something Curated: Broadly speaking, could you describe the vision behind Bruta?
Arthur Yates: With Bruta we wanted to bring some elegance and grace back to everyday streetwear. We are a romantic's streetwear label.
SC: I read your experience in the art world partly inspired the launch of the brand – could you tell us how so?
AY: I think the main influence art had was that every print and design is hand drawn by us. We were looking at a lot of impressionist art when we started Bruta which informed the ethos; that it is important to feel the hand of the individual on each design.
SC: What other influences inform your work?
AY: We have so many influences, anything from art, history, travel, culture. We try not to place to many rules over where we take our influences from. I think it is important to act on whims; Bruta is one big whim!
SC: What is your creative process? Are there any set rules that you follow?
AY: There are lots of rules you need to follow in terms of manufacturing, range planning etc. In fashion sometimes you need to be pragmatic and take into account pricing, strategy and other less exciting things when designing.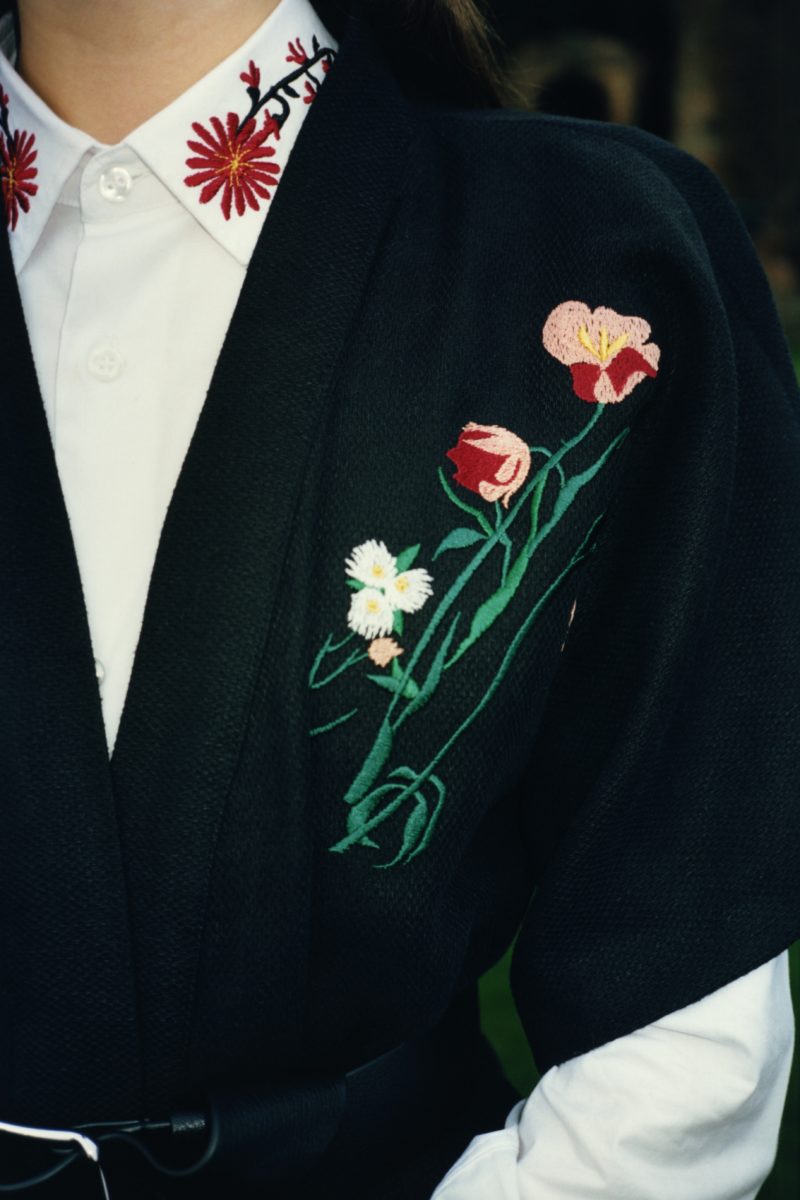 SC: You often reference heritage motifs in your garments – how would you describe your approach to fusing traditional and contemporary elements?  
AY: Yes definitely, our most recent collection "Anglo Tango" was taking British heritage and reimagining it in a youthful way. We feel it is important to celebrate our past and history.
SC: What projects are you currently involved with and what do you have planned for the future?
AY: We have just developed our own beer "Brew-ta". Our latest collection is focused around everything British. What's more British than a Bruta Ale?
SC: How would you describe the working relationship between yourselves?
AY: Fun! Its great working with someone who knows exactly what you're thinking, but you also trust enough to push you when you need it.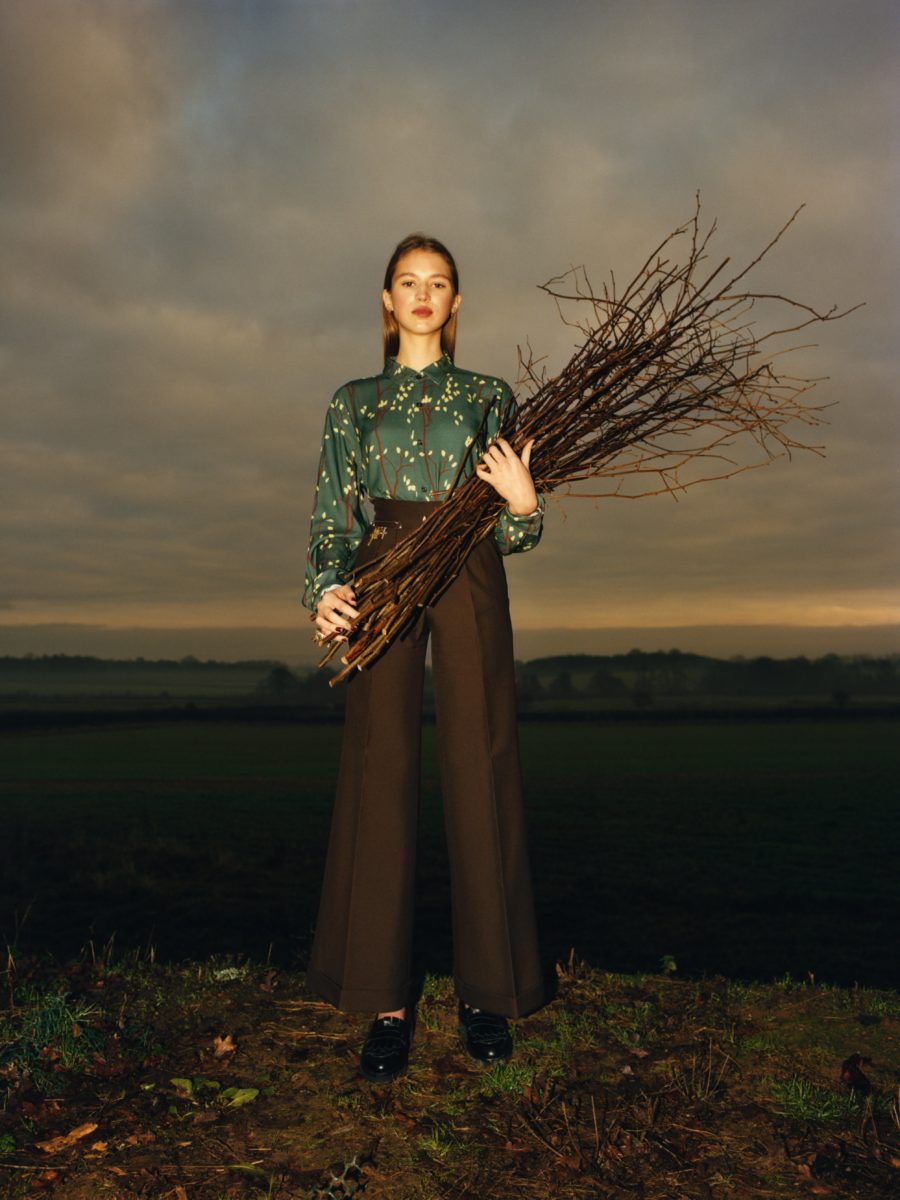 SC: What would you say is influencing your work at the moment?
AY: At the moment I am excited by Dada and Surrealist art. I feel like over the years it has become a pastiche of itself, but at its heart it is maybe more relevant today than it ever was.
SC: How do you feel the fashion industry has changed over the past decade?
AY: I haven't been in the industry long enough to really tell! Obviously the internet has changed things enormously for brands like us, we were able to set up an online store with barely any overheads.
SC: Are there any designers or brands which you particularly enjoy collaborating with or would like to work with?
AY: We are working on a collaboration with Soulland at the moment. It's interesting looking at brands founded in different cultures and seeing things from their perspective. It's exciting.
SC: Presumably your schedule is massively varied but would it be possible to give us an idea of what your day-to-day routine might comprise of?
AY: Speaking to Kostas who runs our factory in Greece for hours on end, visiting an Iron Welder in Tottenham, looking through art books, trying on samples. No two days are the same!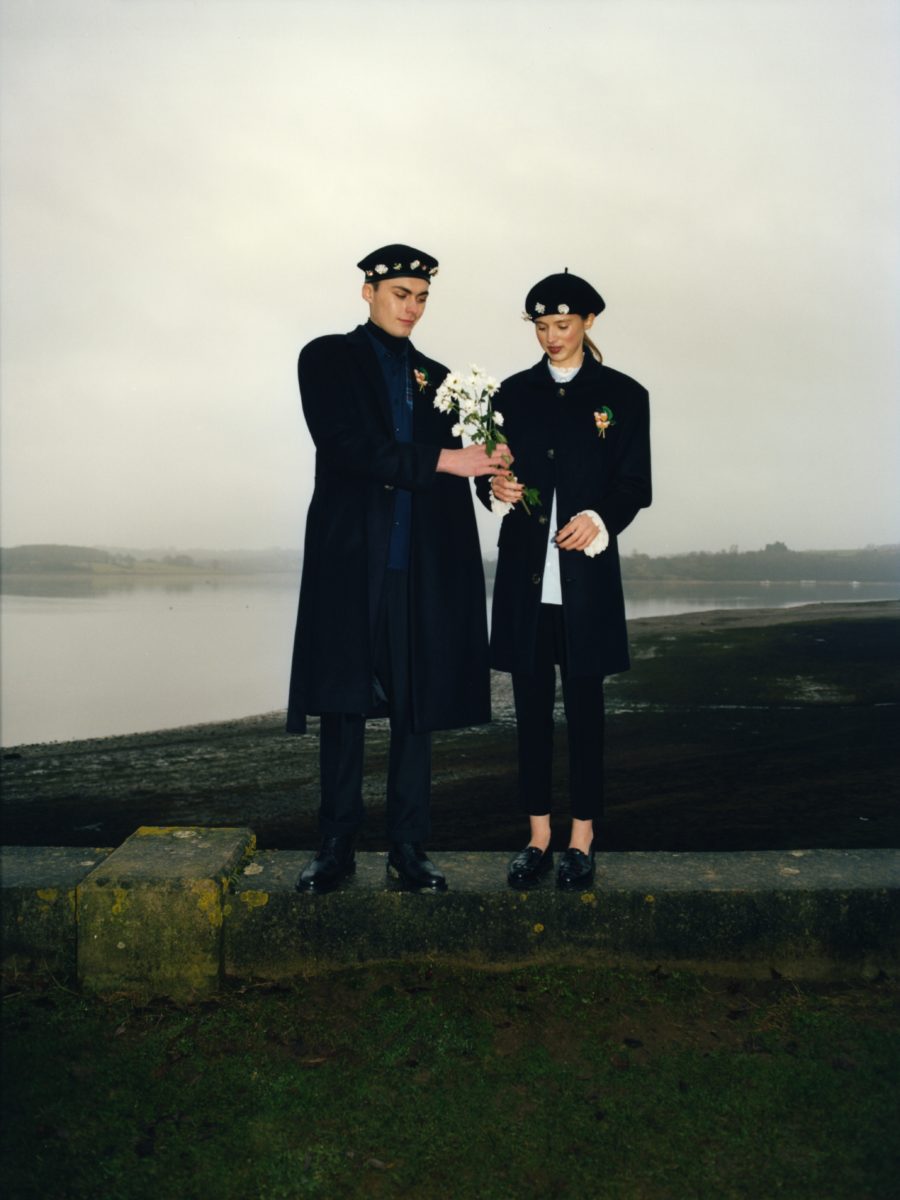 SC: What is a piece of advice you would give someone interested in entering this field?
AY: I think it is really important to know what you like, and mix that with what you want your brand to be. The clearer the idea and the more in tune it is with your own taste, the more you are going to enjoy working on it.
SC: Where do you live in London and what drew you to the area?
AY: We both grew up in West London and are still living here. It's very communal and I really enjoy going to the same cafes and shops I have for almost my whole life.
SC: Where do you look for inspiration in London?
AY: It can really be anywhere. A play you see, a book you read, or even discovering a new area or scene that you never knew existed. London is so diverse and exciting so there is always something to be inspired by.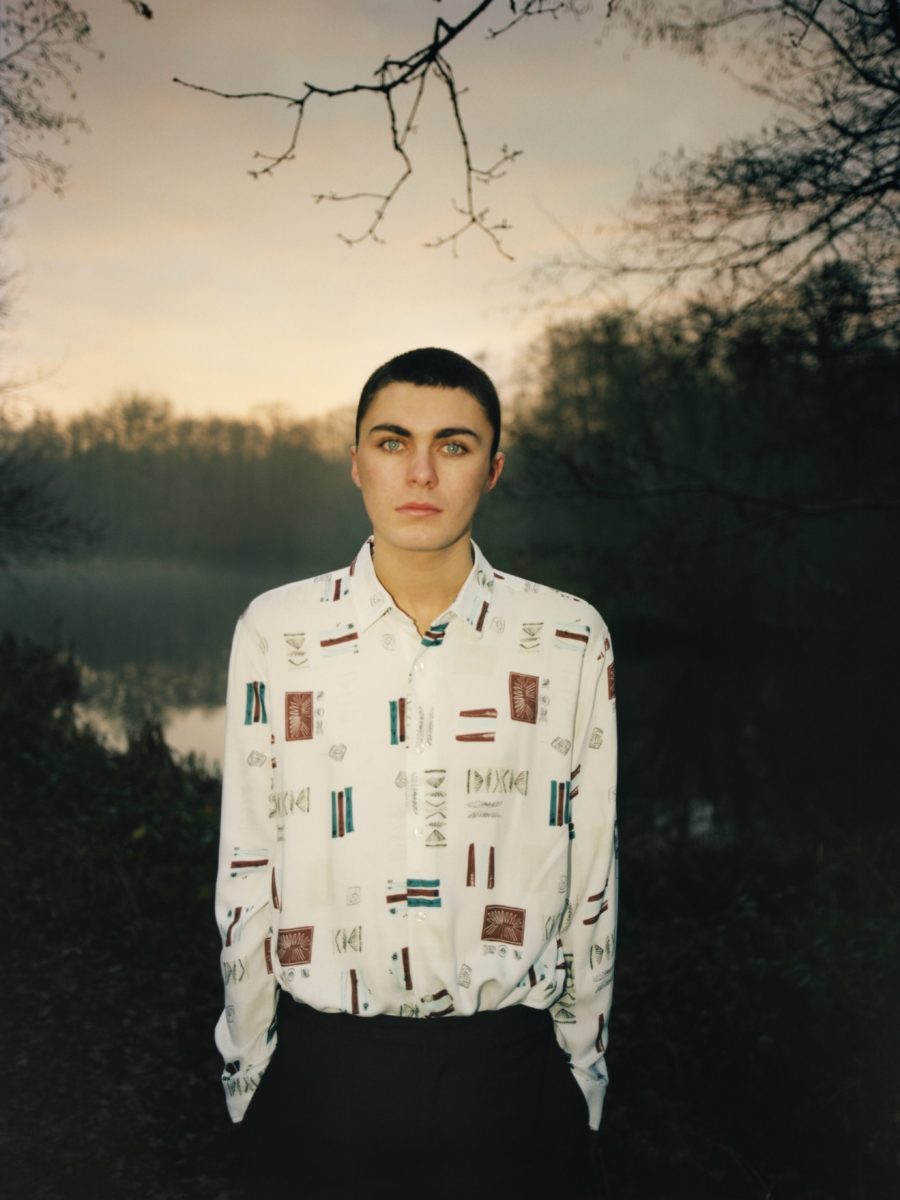 SC: Favourite restaurant in London?
AY: Tsiakkos and Charcoal, its a tiny Greek restaurant off the Harrow Road. We are there almost every week, enjoying hummus and halloumi with all our friends. Its one of those amazing restaurants where everyone knows who you are, it feels like home.
SC: Favourite travel destination or where would you live if not London?
AY: We go to Italy every summer, normally to a different place each time. What's so special about Italy is its really impossible to not have a great time. The food is always delicious, sun is always shining, and there's always an empty beach you can relax on for a few hours. We would live there in a heartbeat!
Feature image: Arthur Yates & Phoebe Saatchi | Embedded images: Bruta Aw17 Campaign (All courtesy of Bruta)